Mike Bets #504
3 min read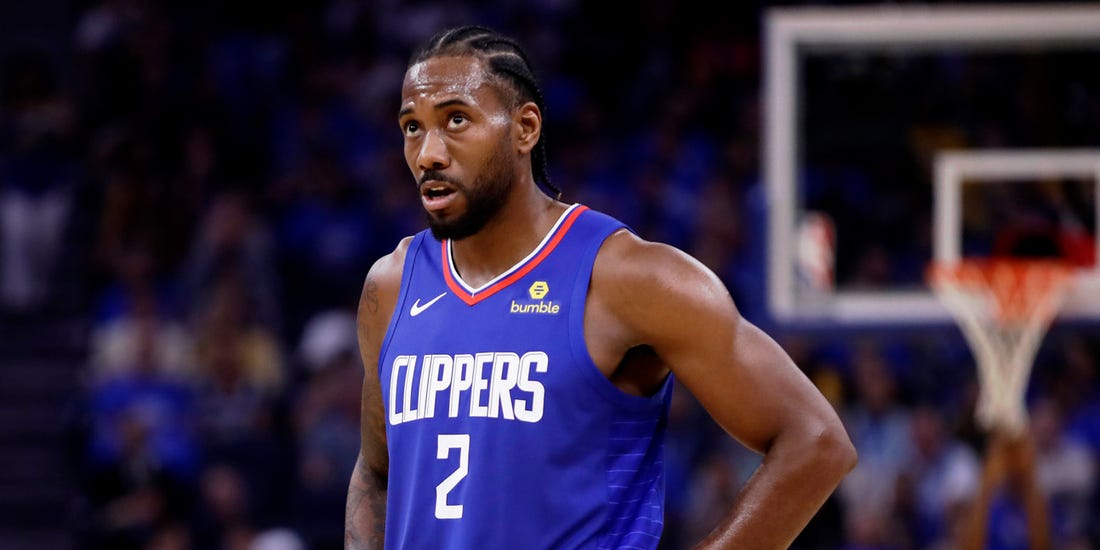 Happy Thursday. Yesterday was a good 5-1 day. Everything hit except for Timberwolves spread, which missed by just a point. We're back and rolling, and we'll do our best to keep it going today. But first, let's take a look at yesterday's action…
Grizzlies 103, Lakers 93 (1-1)
Xavier Tillman scored a career-high 22 points and pulled down 13 boards to help the Grizzlies even the series up despite Ja Morant's absence. Seven Grizzlies chipped in at least 9 points, standing in stark contrast to the Lakers, who got 8 points from Jarred Vanderbilt, their fifth-highest scorer of the night. Morant is a really good player, but Memphis succeeds without him at least partly because of the ability of their roster to spread the wealth when he sits. Anthony Davis was really poor for the Lakers, scoring 13 points on 4-14 shooting. This one ultimately came down to math; the Grizzlies shot ten more threes and thus went +12 from deep despite only shooting 3.7% better from three than the Lakers. Everything else was just about even. FG%s were within 2%. Points in the paint (50 each) and free throws (16-21) were identical. Turnovers, rebounds, steals, blocks, and fast break points were all very close. On to LA. We have ourselves a series. One last thing to watch – Rui Hachimura has now scored at least 20 points in both playoff games after doing it just once in 33 regular season games with LA. Don't count on that continuing, regardless of Memphis's defensive game plan.
Bucks 138, Heat 122 (1-1)
The Bucks were on fire from deep all game long, and the Heat simply couldn't keep up. This was a 33-point game after three quarters. Miami got slapped. And that's pretty discouraging because they shot 15 more free throws, made a higher percentage of their twos, and made more than 44% of their threes. This is a Heat team that fell below 35% from three on the season; they're not going to keep shooting like this all series. And while they stole a game in Milwaukee and are getting really efficient performances from Jimmy and Bam (all good signs), it's just hard to see them being a better team than the Bucks three times in five games, Giannis or no Giannis.
Nuggets 122, Timberwolves 113 (2-0 Nuggets)
The Nuggets went up big, blew their lead, and then finished the job with a strong fourth quarter. They're in a good spot heading into Games 3 and 4 in Minnesota. Jamal Murray scored 40 last night, which is a great sign moving forward. Anthony Edwards scored 41 for the Timberwolves, who are going to need more from KAT if they have any chance of making this at least somewhat interesting with a Game 3 win. He's making less than one-third of his shots (8-27) in this series – and only a quarter of his threes (3-12).
In today's games…
The Sixers will look to all but end things with a Game 3 win in Brooklyn. The Nets are going to need to play better in the second half to have a shot; they're -28 after halftime so far in this series. But they can certainly win a game if they get hot at home.
The Kings are in the same boat, looking to deal a nearly fatal blow in Game 3. They'll have the chance to do it against a Warriors team without Draymond Green too. They could really use something close to a full-strength Domantas Sabonis tonight. His paint presence is huge when he has it going. Sacramento has been the better team so far; they could very well win this game tonight.
The Clippers grabbed one in Phoenix, and now they have a chance to dictate things from home. The Suns had some machine-like offensive efficiency going in Game 2. We'll see if they can keep that going in Game 3.
TODAY'S PLAYS
NBA record: 236-208-7 ATS, 33-69 ML, 127-99-3 O/U, 2-10 parlay, 0-1 props, -23.01 units
NBA regular season record: 225-198-7 ATS, 32-67 ML, 116-90-3 O/U, 2-10 parlay, 0-1 props, -23.62 units
NBA postseason record: 11-10 ATS, 1-2 ML, 11-8 O/U, 0-0 parlay, 0-0 series price, +0.61 units
SERIES BETS
Kings to win series (+225)
Grizzlies to win series (-145) – THREE UNIT PLAY
CBB record: 254-229-12 ATS, 57-83 ML, 5-5 O/U, 17-25 parlay, -9.83 units