Mike Bets #505
4 min read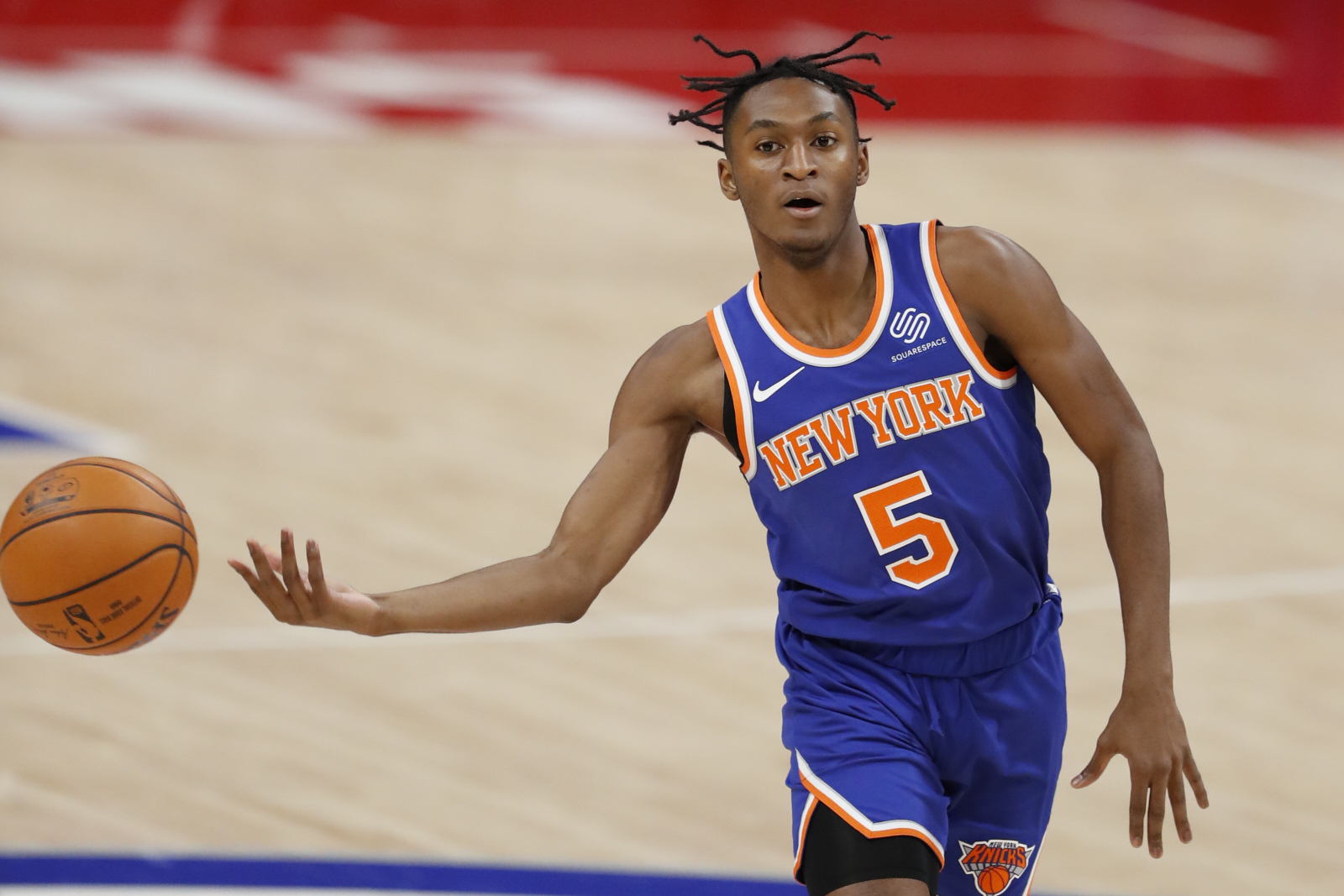 Happy Friday. It's safe to say that yesterday was not my best day. The Nets just didn't score in the fourth, which left the over short there. Then the Kings got blown out, the Clippers lost, and the Suns and Clippers went way over. That's an 0-6 record. Whoops. The trend of only being really good or really bad during the playoffs continues. We get it back today, but first let's take a look at last night's action…
76ers 102, Nets 97 (Sixers 3-0)
This was probably the Nets' best effort this series, but they simply don't have the offensive firepower to really compete here. You're just not going to win games scoring 101, 84, and 97 points. For reference, seventeen of nineteen winners so far in playoff games have scored at least 102 points. A big third quarter (35-18) gave the Nets a real chance heading into the fourth, but they proceeded to score just 15 points over the game's final twelve minutes. Again, that's just not good enough. It's promising that Mikal Bridges is averaging 25.7 points per game with 5+ assists in two of three. He has work to do and corners to smooth out, but Brooklyn really has something with him. That's ultimately going to be the thing they walk away from this series with. He actually has more points and assists and less turnovers than Joel Embiid through three games. Brooklyn is also doing well to limit Philadelphia's offense. The Sixers have two of the three lowest scoring totals for playoff winners so far (96 and 102). Their offense isn't doing very well either, so that part of the plan is working for the Nets too. They just, again, don't have the offensive machinery to take advantage. Given the transition state of this team, that's not the end of the world. There's time to fix that, and they'll be happy with the positives of this performance, even if it ends up being a sweep.
Warriors 114, Kings 97 (Kings 2-1)
Are the Warriors better suited to win in the playoffs without Draymond Green?
Steph stepped up with 36, and the Warriors did their damage early en route to a fairly comfortable win. Sacramento has not been very good from deep in this series, and it's hurting them. They were -15 on threes last night despite shooting only three less. They'll need to knock some down in Game 4 to have a chance at the 3-1 lead. Malik Monk especially struggled yesterday, going 0-4 from deep and 1-9 overall. Golden State also took better care of the ball and re-inserted themselves on the glass last night. Those are keys moving forward. If the Kings can't keep up from deep, they need to create advantages elsewhere, and the extra possessions were what won them Game 2.
Suns 129, Clippers 124 (Suns 2-1)
The Suns took control in the middle of the game and then held off the Clippers late to take a 2-1 series lead. It has just been really tough to stop this offense lately. Booker and Durant are very efficient, and it's going to be hard to beat them when they combine for 73 like they did last night. And Torrey Craig is somehow shooting 10-16 from three in this series, which is absurd. Throw in the fact that the Suns shot 21 more free throws (!!!), and this was going to be a really tough one for the Clippers to win, with or without Kawhi. Game 4 is big. They need him to be on the court.
In tonight's games…
The Celtics will look to follow the Sixers and go 3-0 up on the road. Atlanta will need Trae Young to find a path to efficiency if they want to compete. They just haven't been able to shoot anywhere close to as well as Boston so far.
The Cavs are taking on the Knicks in New York in a crucial Game 3. Cleveland shot significantly better than New York in their Game 2 win. Assuming that doesn't happen today, they're going to have get down in the muck to win this one.
The Timberwolves will look to keep their season more than mathematically alive with a Game 3 win against the Nuggets. Like I said the other day, they're going to need more from KAT if they have any chance of winning this game. He's making less than one-third of his shots (8-27) in this series – and only a quarter of his threes (3-12).
TODAY'S PLAYS
NBA record: 236-210-7 ATS, 33-71 ML, 127-101-3 O/U, 2-10 parlay, 0-1 props, -29.54 units
NBA regular season record: 225-198-7 ATS, 32-67 ML, 116-90-3 O/U, 2-10 parlay, 0-1 props, -23.62 units
NBA postseason record: 11-12 ATS, 1-4 ML, 11-10 O/U, 0-0 parlay, 0-0 series price, -5.92 units
SERIES BETS
Kings to win series (+225)
Grizzlies to win series (-145) – THREE UNIT PLAY
CBB record: 254-229-12 ATS, 57-83 ML, 5-5 O/U, 17-25 parlay, -9.83 units