Mike Bets #507
7 min read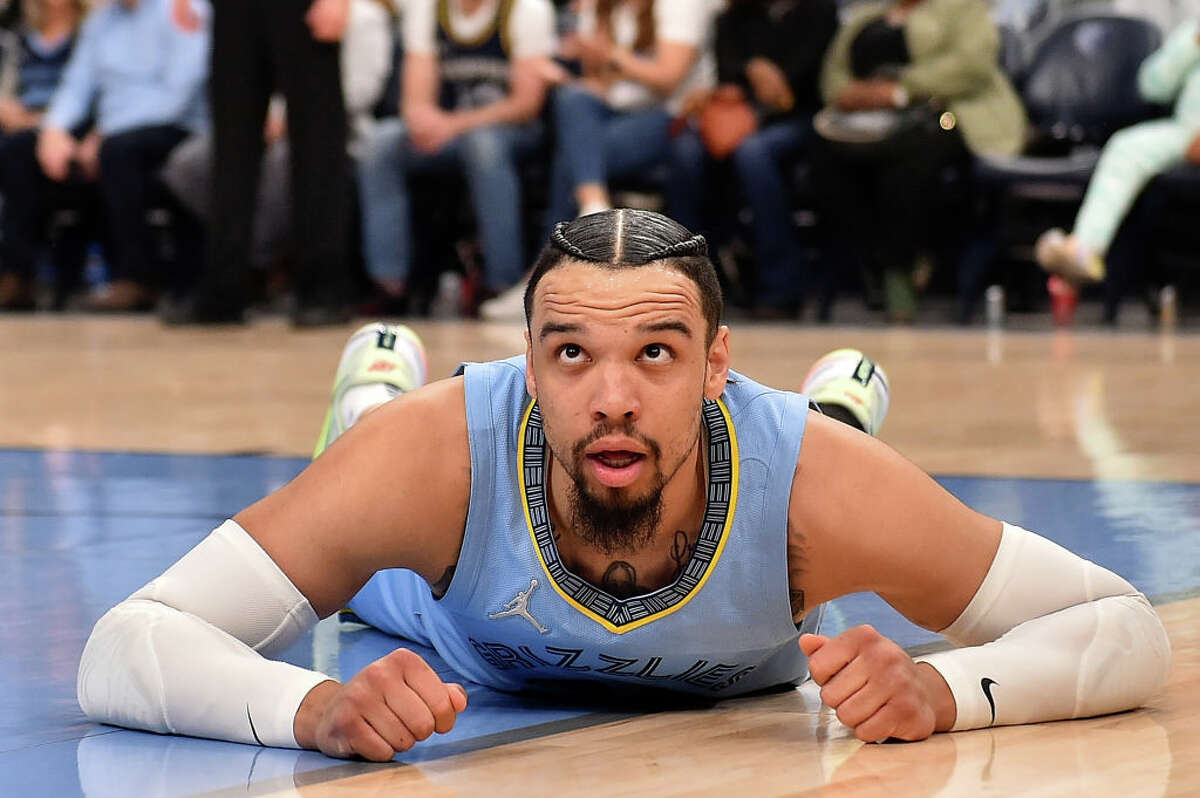 Happy Monday. The underdog ML plays remain very hard to hit on as we get into the playoffs. I'm off to a 1-7 start there after Saturday. The Nets couldn't turn in a full 48 minutes, and the Grizzlies were just slaughtered in LA. It's been an underwhelming start to the playoffs here at Mike Bets. We need to be better, and that starts today. But first, let's take a look at the weekend's action…
Sixers 96, Nets 88 (Sixers win 4-0)
Philadelphia became the first team to get to the second round with a sweep of the Nets. Obviously the sweep helps, but there are some questions to be raised on the NBA's playoff scheduling when the Sixers were able to finish their series before the Bucks/Heat and Grizzlies/Lakers had even played a third game. The 3 seed shouldn't be the team best positioned to have between-round rest days.
In any case, this series ultimately came down to a lack of offense from Brooklyn. They rank dead last among the 16 playoff teams in first round points per game, 13th in FG% and 3PT%, and 11th in free throws attempted. They're also last in offensive rebounds per game. It didn't really matter how much they limited the Sixers; they weren't going to keep up regardless. On the bright side, Mikal Bridges, Cam Johnson, and Nic Claxton all showed signs of promise. There are some real pieces to get excited about in Brooklyn.
The Sixers are now all but guaranteed to face a really daunting task in the Celtics. Boston has had their number, going 8-1 in playoff games since 2018 and winning four of the last five regular season matchups. Joel Embiid is about a 50/50 shot at being ready for the start of the series. James Harden was an abysmal 9-34 from two against the Nets, which almost seems impossible. There are just 35 recorded instances of a player shooting more than 30 twos and making less than 10 of them in a first round series. Shooting 27% or worse on twos with at least 30 attempts has only happened 15 other times, the last coming in 2016. Tobias Harris (really solid against the Nets) and Tyrese Maxey can do whatever they want out there; the Sixers have no chance against the Celtics if Harden can't find some efficiency by the time the second round starts. Boston won't be running out an offense that lacks weapons and isn't at all ready for the moment.
Suns 112, Clippers 100 (Suns lead 3-1)
The Clippers never really had a chance in Games 3 and 4. They were down their two best players, and they shot 38 less free throws across the two games. When you're -29 from the stripe across two games, you're probably not going to go anything other than 0-2 very often. It's frankly a testament to the Clips that they were able to make these games competitive. Russell Westbrook has been nothing short of awesome, and he deserves all the flowers he's getting. With Kawhi's knee reportedly swelling up, it's not looking like a return is all that likely. And without that return, they simply don't have a shot here. It's a question of when, not if, for the end of their season.
Heat 121, Bucks 99 (Heat lead 2-1)
There have been two keys to this series so far. The first is the absence of Giannis. It's definitely fair to say that Milwaukee could win this series regardless. But when you remove the best player in the world from the equation, the margin for error shrinks to essentially zero, even if you like the Giannis-less Bucks more than the full-strength Heat. And that introduces all sorts of chaos into a seven-game series, as we've seen from the three consecutive double digit games so far. The second is Miami's offensive efficiency, which has just been ridiculous. The Heat ranked 26th in the league in FG% and 27th in 3PT% during the regular season. They've been the best shooting team in the playoffs, and it's not even close; they're shooting almost 5% better from the floor and almost 8% better from deep than the Celtics, who are second in both. Milwaukee's offense hasn't been great with Game 1 shooting woes and Game 3 turnover woes, but the more important piece of these games has been the Heat running them off the floor on the other end. Jimmy Butler is shooting above 60% (!!!) from the floor as a primary option wing. All nine Heat players that have tried at least four threes are shooting 37.5% or better from deep, which is more than 3% better than the team shot on average during the regular season. If they keep this up, you tip your cap. But it's still really difficult to imagine that they do, especially with Giannis set to return tonight, Butler beat up, and Oladipo joining Herro in being out for the year.
Lakers 111, Grizzlies 101 (Lakers lead 2-1)
This one was over early after the Lakers got off to a 35-9 lead after the first quarter. Ja eventually got going for a monster 45, 13, and 9 effort, but it was way too late by then. Despite the relatively close final score, this was as ugly as it gets. Jaren Jackson and Dillon Brooks were an abysmal 7-25 from the floor (28%). Tyus Jones was brutal off the bench (0-7 from the floor and 0-5 from three). The Grizzlies got punked, plain and simple. Now we see what they're made of tonight. Game 4. It's a must-win.
Knicks 102, Cavs 93 (Knicks lead 3-1)
New York is one step away from the second round after another underwhelming offensive performance from the Cavs. Jalen Brunson (29), RJ Barrett (26), and Josh Hart (19) all stepped up with Julius Randle struggling, and the Knicks played an excellent fourth quarter to put things away. The offensive glass was a massive factor once again. New York, fueled by Mitchell Robinson (7) and Obi Toppin (5) had a 17-7 edge there, and that created the key extra possessions that ultimately decided a game that saw both teams shoot very similar percentages from the floor and from deep. The Cavs got some decent performances from LeVert, Osman, and Okoro to keep this one close, but they're going to need more from Donovan Mitchell to extend this series. Since a really good first game, he's averaging just 16.7 points per game and shooting below 42% from the field and below 25% from three.
Warriors 126, Kings 125 (Tied 2-2)
The home team has yet to lose a game in this series, and we'll return to Sacramento for a massive Game 5. This was a really even game. The Warriors had a slight edge at the line and in transition. The Kings had a slight edge on the offensive glass. There wasn't much of a difference to split with everything coming down to the last shot. This has been an excellent series. Fox and Steph have been sensational. The Kings will hope to get Malik Monk going a little more Wednesday night, and they'll feel that they have a really good shot at taking Game 5 if they manage to maintain the freewheeling style they had in Games 1 and 2 and were able to find a little more of yesterday afternoon than in Game 3.
Celtics 129, Hawks 121 (Celtics lead 3-1)
This was a really nice performance from the Celtics to reassert control after the Game 3 loss introduced a little bit of shakiness. Jayson Tatum and Jaylen Brown both scored 31. They're the better team, and no one has ever doubted that reality. And now they'll have a shot to lock things up at home in Game 5. That said, the Hawks deserve credit for their performance in Atlanta. They played really well in Game 3 and acquitted themselves well last night. It was a good showing from a team that wasn't all that impressive in Boston. Trae Young, especially, deserves credit. He was not good in Games 1 and 2, but he's put in two really good performances in a row now, including a 35-point and 15-assist effort last night.
Timberwolves 114, Nuggets 108 OT (Nuggets lead 3-1)
Props to the Timberwolves for fighting and making sure they didn't go down in a sweep. They could have thrown in the towel before the game or after the Nuggets came storming back to force OT, but they didn't. Anthony Edwards has been magnificent, scoring 34+ in three straight games. He's picking up some of the slack from a wildly disappointing KAT performance. The Timberwolves are going to have some tough questions to answer this off-season. The Nuggets are going to win this series, and they'll probably do it in five. Mike Conley is super old. Towns is just not that guy. Gobert is aging and has some question marks of his own. And Edwards deserves to be on this stage. He out-dueled Jokic (43, 6, 11) last night. I don't envy Minnesota's front office.
Tonight, the Bucks and Grizzlies both face something close to a must-win Game 4. Giannis and Ja are playing. The pressure is on. Who delivers on their expectations?
TODAY'S PLAYS
NBA record: 237-211-7 ATS, 33-74 ML, 129-101-4 O/U, 2-10 parlay, 0-1 props, -30.67 units
NBA regular season record: 225-198-7 ATS, 32-67 ML, 116-90-3 O/U, 2-10 parlay, 0-1 props, -23.62 units
NBA postseason record: 12-13 ATS, 1-7 ML, 13-10-1 O/U, 0-0 parlay, 0-0 series price, -7.05 units
SERIES BETS
Kings to win series (+225)
Grizzlies to win series (-145) – THREE UNIT PLAY
CBB record: 254-229-12 ATS, 57-83 ML, 5-5 O/U, 17-25 parlay, -9.83 units