Mike Bets #508
4 min read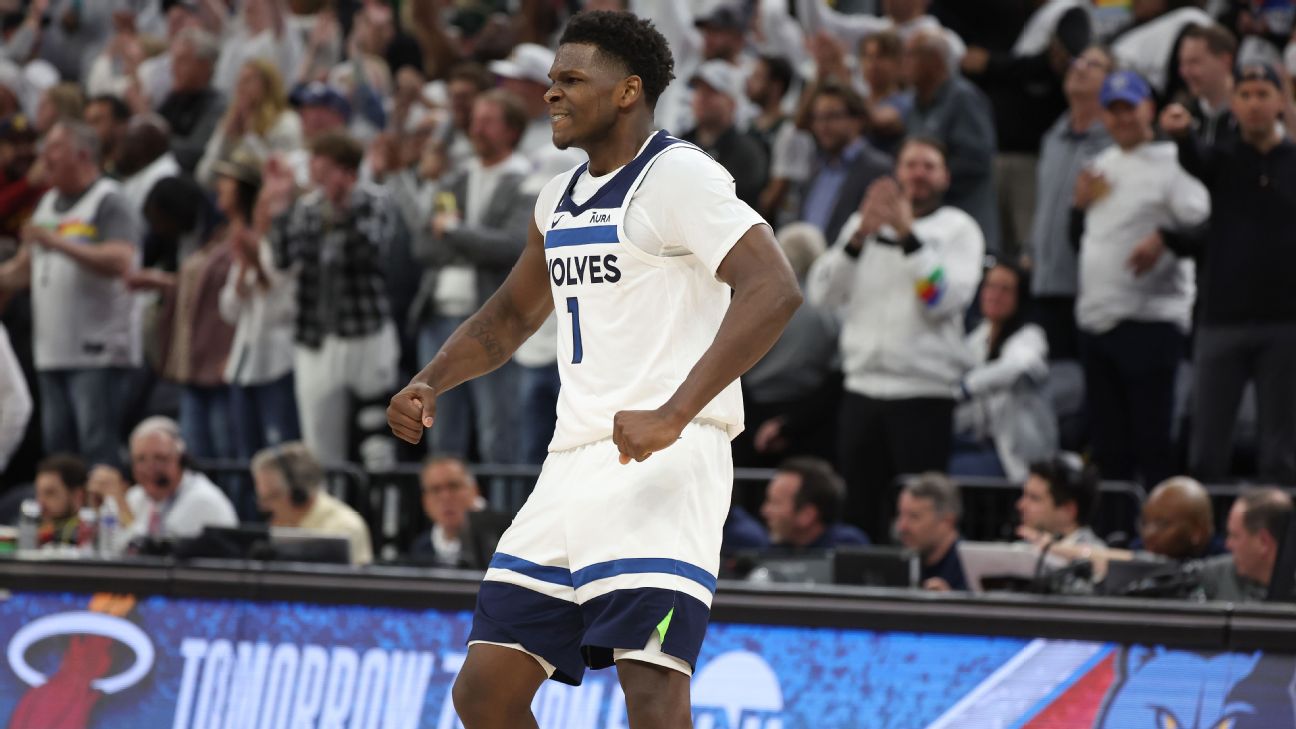 Happy Tuesday. Yesterday was an 0-3 day after the Bucks collapsed late and a late LeBron layup sent the Lakers-Grizzlies game to OT, making both the under and Grizzlies money line losers. It was just one of those nights. It's been one of those stretches. The bounce back starts tonight. Let's get after it. But first, a look at last night's action…
Heat 119, Bucks 114 (Heat lead 3-1)
Let's start with this: Jimmy Butler was absolutely phenomenal last night. It's hard to even pick where to start. He had two 20-point quarters in this game, which is more than any single player had all of last year's playoffs. He scored 56 points, which is tied for the fourth-most in a playoff game ever. He is the seventh player of all time to score 50+ and make more than 67% of their shots in a playoff game. He's also the seventh player of all time to make at least 15 twos and 15 free throws in a playoff game (MJ, Jerry West, Elgin Baylor all did it twice). Only Russ (2017) and Giannis (2021) have done it since 1992. Throw in Duncan Robinson and Cody Martin combining to shoot 5-7 from three, and the Heat had just enough to get this one done and take a 3-1 lead. The Bucks have had zero defensive answers in this series, and, with Giannis limited and Middleton and (especially) Holiday being brutally inefficient, they haven't been able to keep up. And Miami deserves plenty of credit. They've been nothing short of great so far in this series.
With all of that said, don't throw in the towel quite yet. This thing isn't over. The Heat were still one of the league's least efficient teams this year, and there's a non-zero chance that the absurd, league-leading efficiency they've boasted through four playoff games hits a brick wall. Regression to the mean suggests the odds of that happening to at least some degree are fairly high. Then there's the fact that Butler is currently one of two non-centers in league history (James Worthy) to have taken at least 75 shots and made more than 62% of them in a first round series. If Jimmy has the greatest individual first round series of all-time, then you tip your cap. He's already 134th all-time in points in a first round series despite having only played four games (only MJ and Hakeem scored more than his 134 points in series that only went four games). But, again, the odds of that continuing aren't exactly high. It's more likely than not that we see him stumble these next few games. The Bucks were by no means world destroyers last night, and it took an absolutely Herculean effort from Butler to beat them in Miami. It's not that difficult to see Milwaukee winning Game 6 in Miami, and the other two come in Milwaukee. Backs are against the wall without a doubt. This is Miami's series to lose with their 3-1 lead. But don't sharpie them into the second round until they get that fourth win.
Lakers 117, Grizzlies 111 OT (Lakers lead 3-1)
The Grizzlies failed to finish things in the fourth, and it cost them in OT. Austin Reaves was huge with 23 for LA, D'Angelo Russell hit three massive threes to keep them alive in the fourth, and LeBron came alive as a scorer to finish the game off. LA is in the driver's seat, even more so than the Heat. But Memphis will also feel like they have a shot. They really didn't play well yesterday, shooting an abysmal 21.4% from three and 39.6% from the floor. Bane, Morant, and Brooks were 5-25 (20%) from three. It's hard to overstate how bad that is. They were -7 on free throws (-10 on attempts) despite having more points in the paint. And they still probably should have won. It's going to be very difficult for them to win the next three. Odds are it doesn't happen. But two of them are in Memphis, Ja is healthy, and they have a shot, even if it's a small one. Don't sharpie the Lakers into the second round either, though they deserve plenty of credit for getting this 3-1 lead.
TODAY'S PLAYS
NBA record: 237-212-7 ATS, 33-75 ML, 129-102-4 O/U, 2-10 parlay, 0-1 props, -33.94 units
NBA regular season record: 225-198-7 ATS, 32-67 ML, 116-90-3 O/U, 2-10 parlay, 0-1 props, -23.62 units
NBA postseason record: 12-14 ATS, 1-8 ML, 13-11-1 O/U, 0-0 parlay, 0-0 series price, -10.32 units
Timberwolves Nuggets O220.5
SERIES BETS
Kings to win series (+225)
Grizzlies to win series (-145) – THREE UNIT PLAY
CBB record: 254-229-12 ATS, 57-83 ML, 5-5 O/U, 17-25 parlay, -9.83 units