Mike Bets #509
5 min read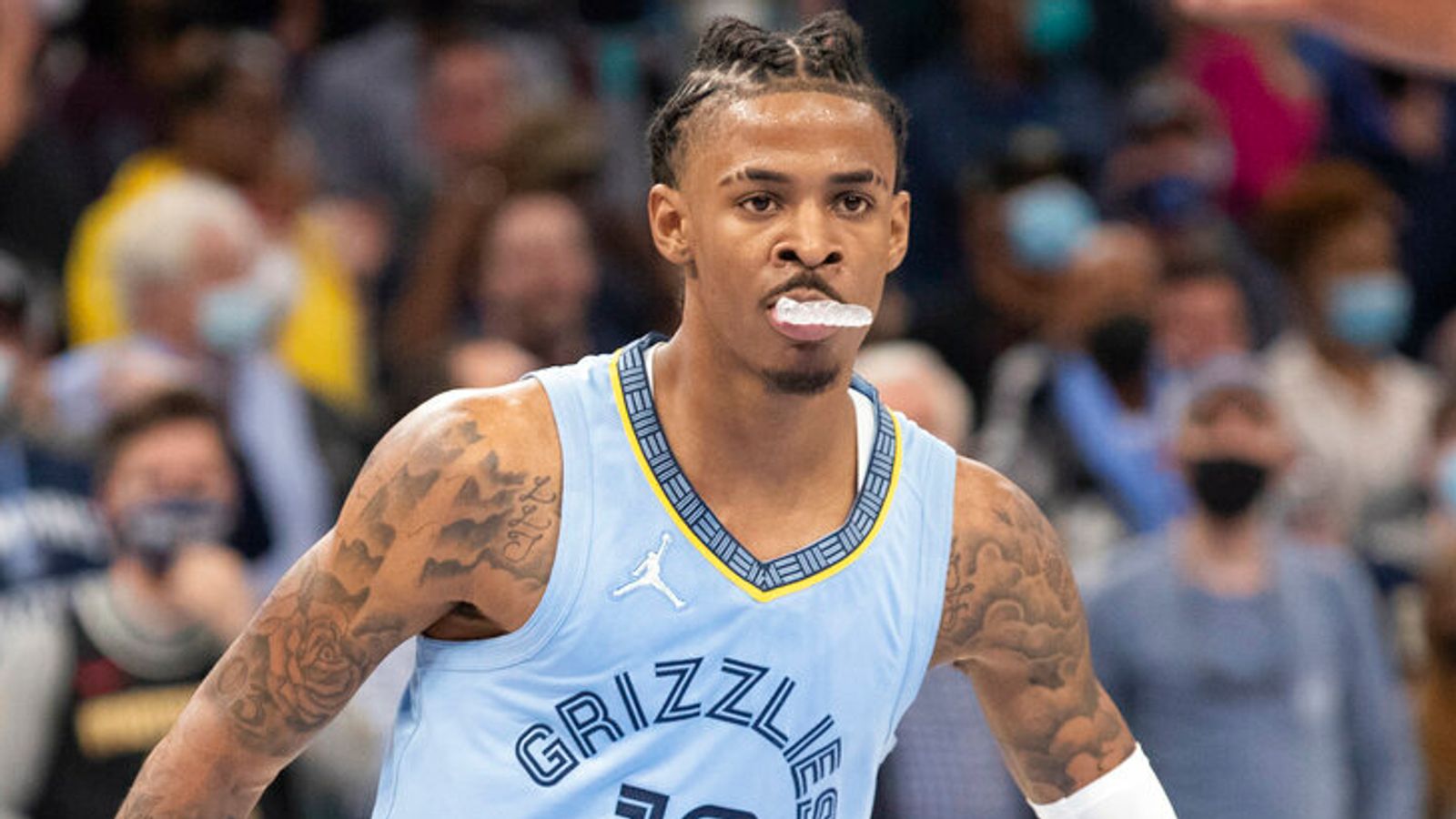 Happy Wednesday. Yesterday was a really solid 4-0 day. All three underdogs covered, and the Nuggets-Timberwolves over just got there, hitting by half a point. Let's keep it rolling tonight, with four big games on the docket. But first, let's take a look at last night's action…
Hawks 119, Celtics 117 (Celtics lead 3-2)
This was a great win for the Hawks. They were down double digits in Boston without Dejounte Murray and with their season on the line, and they fought back to win it. Trae Young didn't have the most efficient performance of all-time (14-33 from the floor and 5-13 from three), but he hit enough shots on the way to a monster 38-point and 13-assist game, including a deep three that won the game in the final seconds. John Collins and Bogdan Bogdanovic also came up big, combining for a pretty efficient 40 in Murray's stead. Hitting enough shots was ultimately the theme for Atlanta. They made 19 threes, seven more than Boston, and that was enough to overcome deficits in the paint and on the glass. Jayson Tatum really struggled for the Celtics, shooting 8-21 from the floor and 1-10 from three. He has far too many of those games for a player that's supposed to be one of the league's very best, and he let Jaylen Brown (35 points on 23 shots) down last night. Of course, Brown went 1-5 from the free throw line in a two-point game, so there's blame to go around. Boston is still the clear favorite in this series. Game 7 on the road would be an incredibly tall task for the Hawks if they manage to win Game 6. But even having the chance to play that Game 6 in Atlanta is a win given how this series was supposed to go. Props to Atlanta. They've shown a fight that it wasn't clear they had.
Nuggets 112, Timberwolves 109 (Nuggets win 4-1)
The Timberwolves gave the Nuggets a game, but it just wasn't enough. It wasn't enough all series. Minnesota was brutal from three (8-33), pretty awful on the defensive glass (Denver rebounded roughly one-third of their misses), and poor in transition (20-10 Nuggets in fast break points). They have so many questions to answer. There's no way that KAT and Gobert can be the starting frontcourt on a championship team. They're not awful; they're just mediocre. Mike Conley is old. And yet Anthony Edwards looks like the real deal. What's the game plan given all of that? The most important question might be this – do the TWolves have the courage to either trade KAT or toss out the sunk cost that is Gobert? Rudy is a 30 year old coming off his worst season in seven years. And as questionable as Towns is as a winning player, there's not much of a question when it comes to who you'd rather have next to Edwards for the next five years. Can you get rid of Gobert, run Towns at center, throw some wings and Conley out there next to those two, and see what happens? That, to me, is the highest ceiling version of next year's Timberwolves. They're not going to get much of anything for Gobert, so any massive talent upgrades just aren't feasible. But they can find a better fit than this. That said, I get it if they give this one more go. I don't think they should, but seeing if year two and a (hopefully) more healthy KAT lead to some greater chemistry and flow would be a defensible decision. For the Nuggets, it's not the greatest sign that some of these games were as close as they were. Anthony Edwards scored at will pretty much all series long. What are they going to do about KD and Devin Booker? Winning is all that matters, and Denver is now one-fourth of the way there. But the doubts will remain until they go the distance.
Suns 136, Clippers 130 (Suns win 4-1)
This was never going to end any other way as soon as Kawhi went down. It could have gone six, but it wasn't going to end in anything other than an eventual Suns win. Booker and KD look like a really formidable offensive pairing. That's obvious to some degree. But Booker just absolutely lit the Clippers up. His 186 points were the fifth-most ever in a five-game first round series. For some reference on how much he's scoring: Jimmy Butler would need to drop 40 tonight to tie Booker in points through five games. And as I mentioned, the Nuggets aren't exactly poised to throw a great defense at these two. They will be much better positioned to keep up with their own offensive output than a Clippers team that was running out Russ and Norm Powell as 1A and 1B and either Bones Hyland or Marcus Morris as their third option. And it's certainly a sign of concern that said Clippers team managed to keep these games pretty close.
SERIES PREDICTIONS VS ACTUAL OUTCOMES
✅✅✅ = right team, right number of games
✅✅ = right team, one game off
✅ = right team
❌ = wrong team
Bucks in 4 (Heat lead 3-1)
Cavs in 6 (Knicks lead 3-1)
Sixers in 5 (Sixers win in 4) ✅✅
Celtics in 4 (Celtics lead 3-2)
Nuggets in 6 (Nuggets win in 5) ✅✅
Suns in 7 (Suns win in 5) ✅
Kings in 5 (Tied 2-2)
Grizzlies in 5 (Lakers lead 3-1)
TODAY'S PLAYS
NBA record: 240-212-7 ATS, 33-75 ML, 130-102-4 O/U, 2-10 parlay, 0-1 props, -29.94 units
NBA regular season record: 225-198-7 ATS, 32-67 ML, 116-90-3 O/U, 2-10 parlay, 0-1 props, -23.62 units
NBA postseason record: 15-14 ATS, 1-8 ML, 14-11-1 O/U, 0-0 parlay, 0-0 series price, -6.32 units
SERIES BETS
Kings to win series (+225)
Grizzlies to win series (-145) – THREE UNIT PLAY
CBB record: 254-229-12 ATS, 57-83 ML, 5-5 O/U, 17-25 parlay, -9.83 units