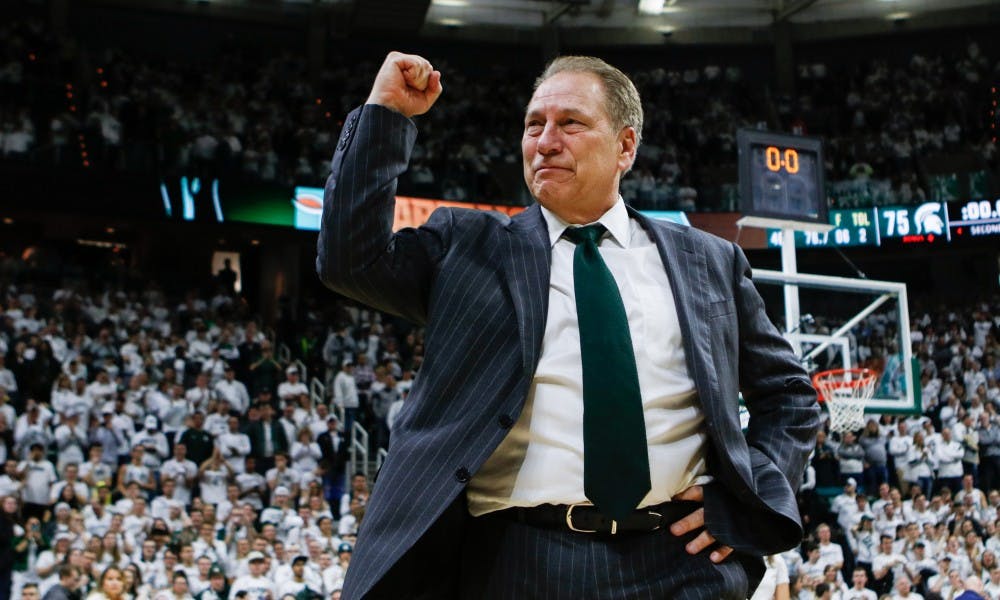 Over here at Mike Bets, we suffered through our worst day of the early college basketball season yesterday. I'm still in a great spot overall, and today – December 1 – is a bounce back day.
December first is
The first day of December
Thats the whole haiku
Now the juices are flowing. After such a creative and artistically gifted moment of individual greatness
It's time to make some
picks. ran out of syllables
back on the first line
I can't help myself. When an artist is on, they're on. You can't turn something like this off.
Let's get to the picks
No more haikus I promise
Here's five syllables
Sometimes people master an art, and it's a special thing.
Now let's make some picks.
College Basketball Record: 72-54-2 on individual bets, 3-13 on parlays, +242.00
All Involved CBB Picks: 90-60-3 ATS, 2-3 Dog MLs
Today's picks:
BIG TEN CUPCAKE PARLAY – $10 to win $60
Nebraska (-13.5) v. South Dakota
Nebraska bounced back from a loss to Nevada with a 22-point win over North Dakota State. South Dakota has played Colorado and Drake, and lost by 23 and 16 respectively. Ride the Huskers.
Purdue v. Oakland (+21)
After a tough start, Oakland may have found their groove. They stuck with Michigan because of an uncharacteristically high turnover rate from the Wolverines, but their zone defense and newfound confidence should be enough for them to stay within 20 here. After a hectic opening stretch caused by a late covid quarantine, Oakland appears to be back to being an actual basketball team rather than a consistent blowout candidate. Purdue isn't playing great either after a loss to Clemson, and I don't think they come out hot enough to really break this thing open from the start.
Wisconsin (-25) v. UW Green Bay
UWGB's only game this year was a 30-point loss to Minnesota. Against a top-five Wisconsin team that has dominated first halves so far, they lose by a little more than that.
THE "HOW BRAVE ARE YOU?" PARLAY
Creighton v. Omaha (+20)
Creighton got off to a relatively slow start in their first game, beating North Dakota State by less than both Nevada and Nebraska. Omaha isn't particularly good, but they do enough to hang with Creighton here. I need to see a better performance from Creighton before I give them 20+ points again.
Toledo (-8) v. Cleveland State
Toledo was very competitive against both Bradley and Xavier and beat Oakland in-between. Against a Cleveland St team playing its first game, that trio of opportunities to get settled will allow the Rockets to cruise.
Valparaiso (-1) v. Illinois Chicago
The former kings of the Horizon Conference return to play a former conference mate. After a 6-point loss to Vandy in their opener, Valparaiso will be hungry for a win, and they get it here.
Florida International v. Central Michigan (+4)
FIU started off with a double header against the mighty Flagler Saints. They won those games by a combined 11 points. That seems like a red flag to me. Bet on CMU keeping it close as they look to bounce back from a narrow loss to Illinois Chicago.
THE MAUI (Asheville) PARLAY – $10 to win $133
Texas ML v. Indiana
This a tough, experienced, and talented Texas team. They're just as good as Indiana, if not better. Don't let a tight win over Davidson (and Indiana's impressive showing versus Providence) push this pick in the wrong direction. Texas wins.
UNC (-4) v. Stanford
Stanford rolled over Bama, but they won't roll over UNC. The Tar Heels showed how they've improved with a composed and dominating performance against UNLV despite some early struggles. They simply aren't losing here.
Providence (-1.5) v. Davidson
Providence bounces back after a tough showing against Indiana. Davidson is a very good mid-major team, but Providence is a solid Big East team. That talent wins the day here, especially given the motivation the Friars are sure to have after yesterday.
Alabama (-10.5) v. UNLV
UNLV is not good. They opened with a 13-point loss to Montana State, and UNC crushed them last night even though they started well. Like Providence, the Crimson Tide will be looking for blood after a poor first round showing, and they win big here.
THE PARLAY FOR THOSE OTHER FOUR BIG GAMES – $10 to win $150
BYU (-3) v. USC
BYU has been very impressive so far – albeit against lesser competition. They've beaten Westminster, New Orleans, and Utah Valley by 49, 25, and 22. USC, meanwhile, has beaten Cal Baptist and Montana by 8 and 14, though they did win the first half 44-25 in the latter game. These should both be good teams all season long, but, right now, the momentum is with the Cougars. They've simply been better so far.
Marquette (-3) v. Oklahoma State
Marquette has done nothing but take care of business so far, beating Arkansas Pine Bluff by 42 and Eastern Illinois by 25. They held both opponents below 60. Here, they go against a talented Oklahoma St team that struggled in their opener (75-68 in an ugly game with UT Arlington) before cruising past Texas Southern by 20 in their second game. Cade Cunningham has had a very good start to his freshman season, but I like the Golden Eagles more from top to bottom right now. That's the difference today.
MSU ML v. Duke
As always, Duke is rather young and inexperienced. They struggled with Coppin State in their opener, and I just don't like home here. Michigan St is a gritty, more experience team that has already played Notre Dame this season. They're more ready for this game, and they show it by coming out with the win.
Kansas (-4) v. Kentucky
Kentucky is reeling after a loss to Richmond, and Kansas recovered from their own loss to Gonzaga with a dominating performance against St Joe's. Kentucky could end up being very good this season, but today? The Jayhawks are the better team and they're ready for this game. They already missed one chance to pick up a marquee win early, and that doesn't happen again here.
$11 for $10
Louisville (-4) v. Western Kentucky
WKU is flying high after getting past UNI and Memphis before playing WVU tight in an early tournament, but Louisville – like the Mountaineers – is a step too tall for them. I like the Hilltoppers a lot. They've shown that they're a team to watch this season. But Louisville has an impressive win of their own over Seton Hall (71-70), and they make a statement with this one.
Villanova v. Hartford (+26)
Nova put themselves at an all-time low trust level when they lost to Va Tech. Against a Hartford team that stuck within 12 of UConn, they don't cover 26.
THE ML PARLAY – $10 to win $410
BYU, Louisville, Marquette, MSU, Providence, UNC, Kansas. Book it.
THE OTHER ML PARLAY (WON'T LOSE) – $10 to win $105
MSU. Kansas. UNC. Texas. Book it part two.
WORST CASE: -$82
BEST CASE: +$1183
Let's have a day