Mike Bets #531
6 min read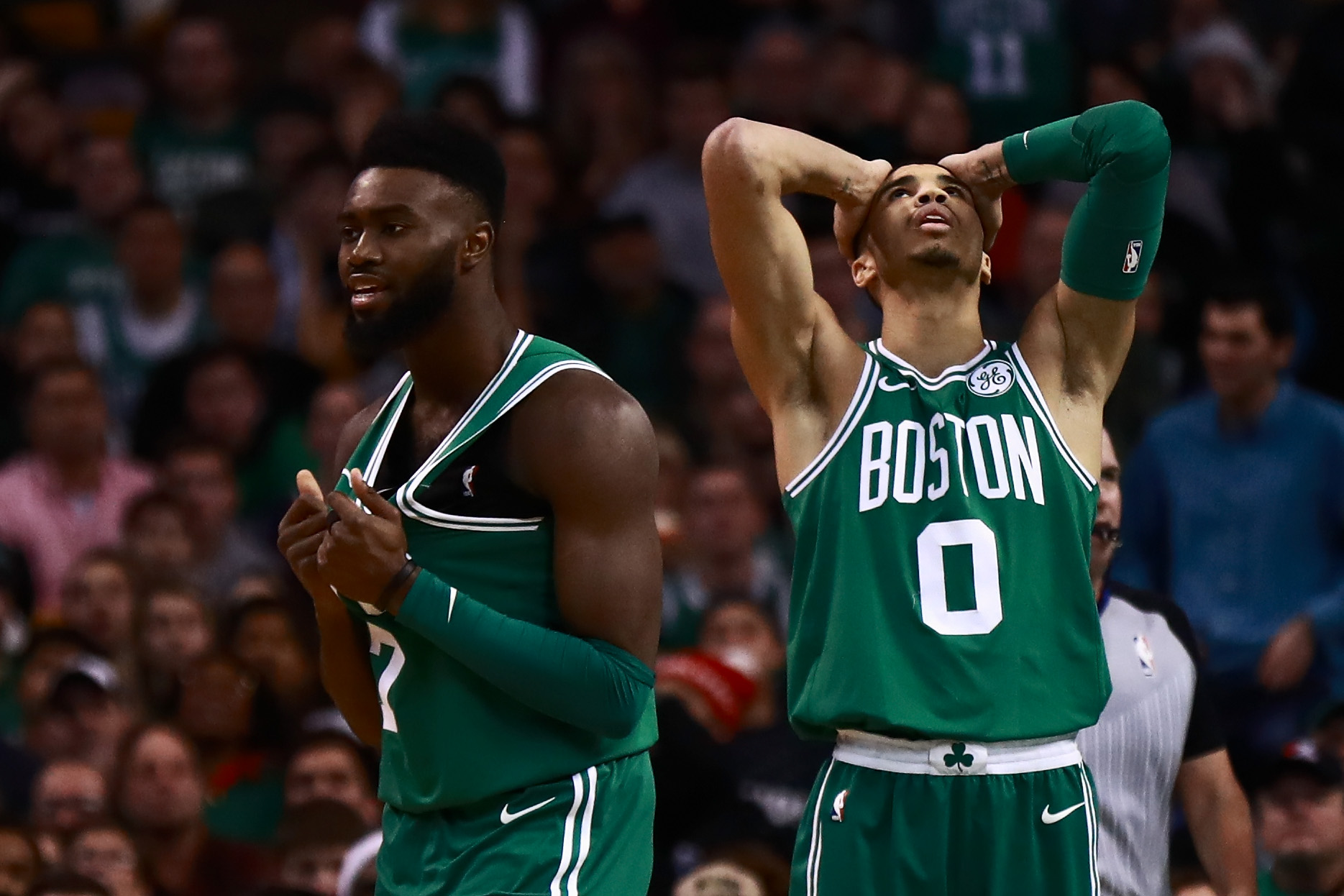 Happy Tuesday. Yesterday was a 2-0-1 day. The scoring fizzled out late to create a push for the total, but the Nuggets won, leading to hits on both their Game 4 ML and the three-unit play on their series price. Let's keep that momentum rolling into tonight, where the Heat will have the chance to make this the first postseason since 1957, when it was best of 5, with two sweeps in the conference finals. But first, let's take a look at last night's action…
Nuggets 113, Lakers 111 (Nuggets win 4-0)
LeBron, LA's shooters, and the refs came out strong to help the Lakers build a 15-point halftime lead, but their hopes of extending this one for another two days ultimately fell short. Denver rode a 36-16 third quarter to a lead that they were able to protect across a nervy, low-scoring final frame. The Nuggets did make one ABA Finals appearance, but this will be their first ever trip to the NBA Finals.
Jokic continues to be just a little off with his shot (50.6% FG in this series vs. 63.2% in regular season), but he still put up an excellent 30, 14, and 13 triple-double to help the Nuggets seal the deal. Aaron Gordon also played a fantastic game last night, going for 22, 6, and 5. Jamal Murray struggled from deep (0-4) but was otherwise really good. His shotmaking has been great. MPJ chipped in 10 rebounds to go with an inefficient 15 points. KCP knocked in three threes on seven attempts. It was a really strong showing from a team that seems to have things figured out, and they'll have more than a week off ahead of The Finals. Denver deserves a lot of credit. They got the 1 seed and then coasted for a while, but they've been able to turn it right back on in the playoffs and have been every bit the contender they intended to be.
One potential sign of concern: the bench. After a strong series against the Timberwolves, the bench minutes have been much more hit-or-miss these last two series. Jeff Green was a -12 in just 10 minutes last night, and Bruce Brown was -9 in 20. Christian Braun, the usual third member of the bench group, didn't play. With Miami's bench currently playing out of its mind, we might see this become a real problem for the Nuggets. They haven't played a team that could really punish their depth yet, but that will likely change in The Finals regardless of Miami's ability to close out Boston.
Like I said the other day, this shouldn't be seen as a missed opportunity or a blown chance for the Lakers. They were the worse team – by a rather significant margin – and the series went largely as expected because of that. LA could have grabbed a game or two, but actually competing in this series, never mind winning it outright, would have been a tall order. Media narratives don't change that reality. This was a decent playoff run considering the circumstances, and I think we're already starting to see that shift in narrative as people recognize that they need to move their goalposts to lift up LeBron. He's not the king anymore. He's not going to be the best player on the floor game in and game out. But he still did some wildly impressive things for being twenty years into his career, and there's plenty of props to give for that alone. Darvin Ham should have plenty to take from Year 1.
That doesn't mean, though, that there aren't plenty of questions to ask heading into the summer. The Lakers were never going to win the title this year, and they don't have a clear path to getting better. If LeBron's comments about retirement last night were anything more than in-the-moment musings, they're probably going to get rather significantly worse instead. And I wouldn't be shocked if this is it. The obvious disclaimer here is that I know absolutely nothing about LeBron's thoughts, but retirement makes some sense. His comments last night seemed to suggest that the "play for two more years with the second coming with a one-and-done Bronny" plan might not be all that feasible or desirable from his son's perspective. And if that's the case, then what more does LeBron have to accomplish? There may be some decent answers to that question in the never-ending quest to stack up to MJ, but I'm not sure that many of them can be achieved by the current version of James – one that lacks the burst that allowed him to dominate so many games in the past. LeBron would enter next year as a very good NBA player, especially in the games when he goes all out. But both the frequency and the quality of those all-out performances are decreasing, and that's not something that's going to be reversed in an age-39 season. We are already seeing one of the game's greatest stars play well below the peak of his powers, and there's no telling how sharp the decline gets from here. If playing with Bronny in two years is off the table, then a retirement might not see James walk away from anything other than largely superficial additions to his already legendary cumulative stats.
Regardless, the Lakers have a lot to figure out, starting with Anthony Davis. AD is a really good basketball player. He's a dominant two-way force. He's also rather inconsistent, incredibly injury-prone, and a bad shooter and playmaker (at least relative to his place among the league's best). In other words, good luck winning a title if he's your best player. So what do you do if you're the Lakers? Trade him? Try to get another star to play alongside him (assuming LeBron is gone either this summer or next)? Try to win with him as the guy even though you know deep down the odds are stacked against you? Like LeBron, he only has one year left on his contract. Do we see the Lakers just start over entirely after next season?
Then there's the rest of the roster, almost none of which is locked down for next year. D'Angelo Russell was unplayable for large swaths of the postseason, and he made $31 million this year. I can't imagine there's a team that would like to offer him that much in free agency this summer. Can the Lakers keep him for cheap and work to diminish his shortcomings? Or are they once again stuck without a real solution at point guard? Austin Reaves is going to make money after an excellent playoff showing. Will the Lakers get outbid? Can they afford to be outbid? Reaves was great in the playoffs, but how much do you really want to pay him? The same question could be asked of Rui Hachimura. Dennis Schroder and Lonnie Walker are also free agents. Malik Beasley has a team option, but why would the Lakers choose to pay $16 million to a guy that they barely took off the bench in the playoffs? LeBron, who might retire, AD, and Max Christie are the only players with guaranteed contracts next year. Mo Bamba and Jarred Vanderbilt have non-guaranteed deals; you would assume Bamba's $10 million deal won't end up getting paid while Vanderbilt and his $4.6 million deal are kept around. That's four guys if LeBron doesn't retire, AD isn't traded, and Vanderbilt is kept while Bamba is let go, and those four (with Christie also in the mix) are set to make a little over $100 million, almost of all of which comes from LeBron and AD. You almost want LeBron to retire because that offers a more feasible path to contention than saying here's $20 million of cap space to find five rotation players. I don't know where the Lakers go from here, but I'm fairly confident they won't be going to The Finals anytime soon.
SERIES PREDICTIONS VS ACTUAL OUTCOMES
✅✅✅ = right team, right number of games
✅✅ = right team, one game off
✅ = right team
❌ = wrong team
First round tally: 4-4 on team picks, 2 within a game
Second round tally: 2-2 on team picks, 1 exactly right on games
Conference finals tally: 1-0 on team picks
Conference Finals
Nuggets in 6 (Grizzlies > Nuggets original pick) ✅
Heat in 7 (Bucks > Celtics original pick)
TODAY'S PLAYS
NBA record: 254-217-8 ATS, 35-80 ML, 138-112-6 O/U, 2-10 parlay, 0-2 props, 1-3 series price -33.10 units
NBA regular season record: 225-198-7 ATS, 32-67 ML, 116-90-3 O/U, 2-10 parlay, 0-1 props, -23.62 units
NBA postseason record: 29-19-1 ATS, 4-13 ML, 22-21-3 O/U, 0-1 props, 1-3 series price, -9.48 units
SERIES BETS
CBB record: 254-229-12 ATS, 57-83 ML, 5-5 O/U, 17-25 parlay, -9.83 units