Mike Bets #532
3 min read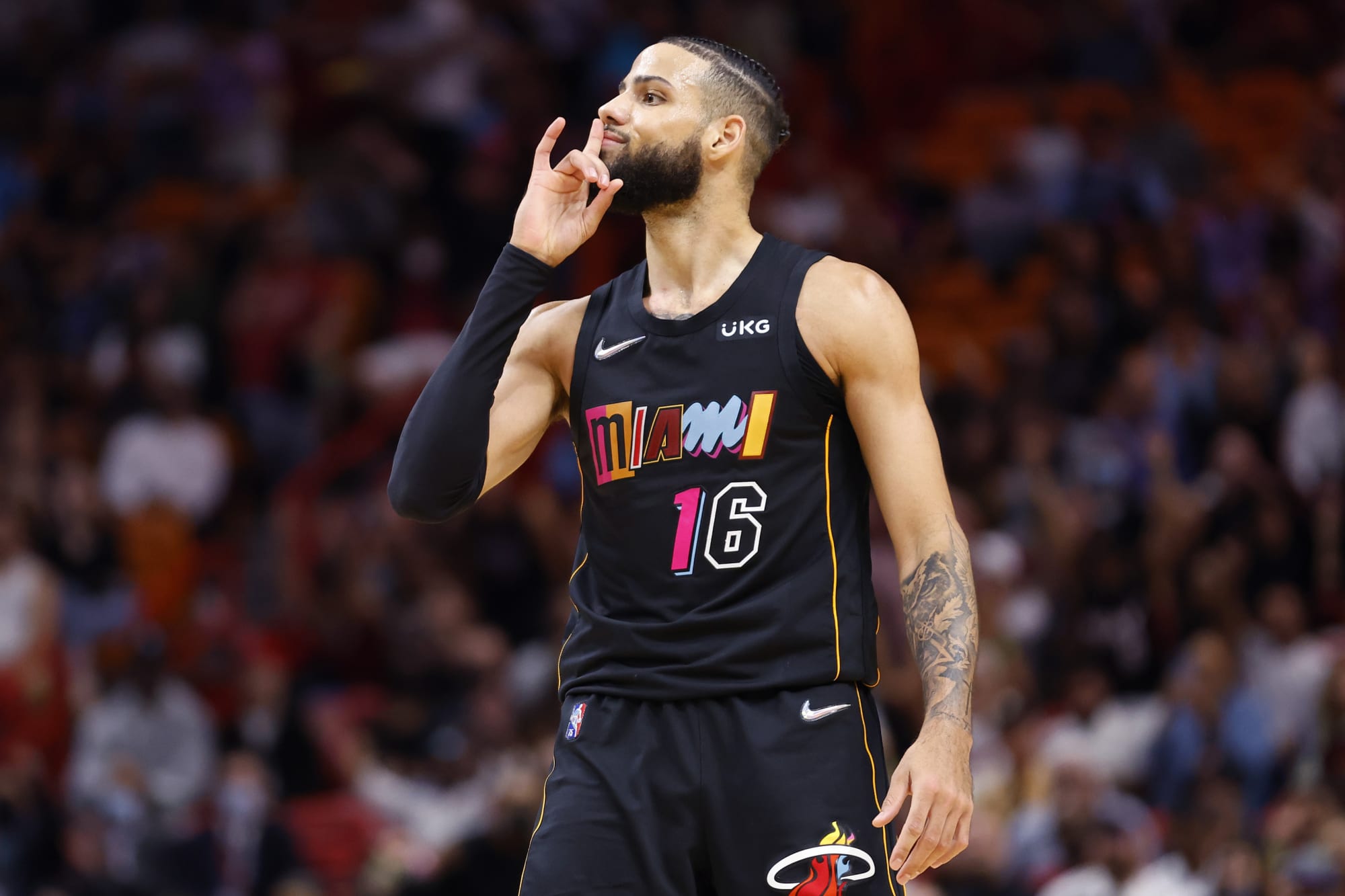 Happy Thursday. I missed on Game 4 of Heat-Celtics. The Heat didn't win, and the over didn't hit. We'll need to bounce back from tonight as the series returns to Boston and the Celtics look to stay alive for another two days. But first, let's take a look at Tuesday's Game 4.
Celtics 116, Heat 99 (Heat lead 3-1)
The Celtics deserve a good deal of credit for this one. They could have thrown in the towel after their embarrassing Game 3 effort, but they came together and circled the wagons to spark a big win. Jayson Tatum played a really nice game, dropping an efficient 33, 11, and 7, and Al Horford, Derrick White, and Grant Williams came up big with ten combined threes.
The game ultimately came down to perimeter shooting and turnovers. The Celtics got hot, shooting 40% on 45 attempts on their way to a +30 advantage over a Heat team that shot just 8-32 from deep. After three games of the perimeter being flipped in Miami's favor, Boston won the battle last night. It seems unlikely that they win it three more times in a row given the Heat's postseason performance so far, but weirder things have happened. Two of those three games will be in Boston, where the role players that often define the perimeter tend to play better. And then the Heat, uncharacteristically, had 6 more turnovers, leading to a big edge for Boston (+13) in points off of them. The Celtics had way too much space to run in transition and get easy looks against a scrambling defense. Miami didn't play terribly the other night, but they were simply too careless with the ball and not competitive enough from beyond the arc.
Tonight, the Heat will look to take better care of the ball, be a little more efficient, attack Boston's shooters more, and get something out of the non Butler/Martin/Vincent guys, which didn't really happen the other night. Vincent won't play tonight after injuring his ankle late in Game 4, so it's especially important that someone else steps up. Closing this thing in Boston will be a tall order, but they can get it done. The Celtics, meanwhile, will have some key confidence after Tuesday's win. It should be loud in Boston. If this team is who we've been hearing they are all year – a true title contender – they should win this game. Of course, the Heat have been making the "should" irrelevant all playoffs long, so don't expect the Celtics to stroll to a win here.
SERIES PREDICTIONS VS ACTUAL OUTCOMES
✅✅✅ = right team, right number of games
✅✅ = right team, one game off
✅ = right team
❌ = wrong team
First round tally: 4-4 on team picks, 2 within a game
Second round tally: 2-2 on team picks, 1 exactly right on games
Conference finals tally: 1-0 on team picks
Conference Finals
Nuggets in 6 (Grizzlies > Nuggets original pick) ✅
Heat in 7 (Bucks > Celtics original pick)
TODAY'S PLAYS
NBA record: 254-218-8 ATS, 35-80 ML, 138-113-6 O/U, 2-10 parlay, 0-2 props, 1-3 series price -35.37 units
NBA regular season record: 225-198-7 ATS, 32-67 ML, 116-90-3 O/U, 2-10 parlay, 0-1 props, -23.62 units
NBA postseason record: 29-20-1 ATS, 4-13 ML, 22-22-3 O/U, 0-1 props, 1-3 series price, -11.75 units
SERIES BETS
CBB record: 254-229-12 ATS, 57-83 ML, 5-5 O/U, 17-25 parlay, -9.83 units