Mike Bets #533 – FINALS PREVIEW
13 min read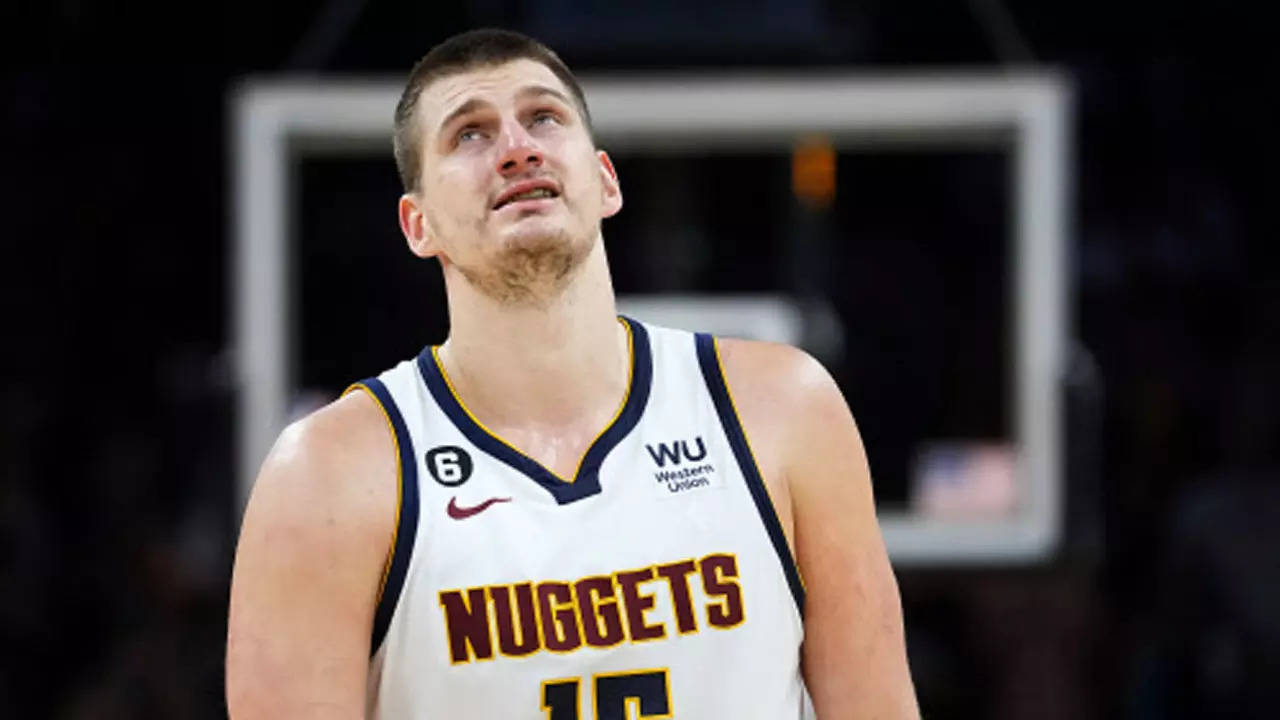 Happy Thursday. The end of the NBA season is here. Just a few games remain, as the Nuggets and Heat race to be the first to four wins and the 2023 NBA championship. It's been a great year…
KD almost got traded to the Suns last summer, and then he ended up in Phoenix at the trade deadline anyway after the Nets collapsed. Even with Durant, the Suns were once again sent packing with a blowout home loss.
That collapse sent Kyrie Irving to Dallas, a move that didn't end up saving last year's Western Conference runner-ups from falling out of the play-in completely.
Kawhi and Paul George failed to stay healthy in Los Angeles…again. But we did get to see vintage Russ end his up-and-down season on a high note as he helped the Clippers push the Suns to six games.
Ja Morant produced more off-court incidents than playoff wins in a dizzying year that will set up a massive 2024 for one of the league's brightest young stars. There's a lot in front of him, but he needs to get out of his own way to grab it.
The Kings are back! Sacramento ended a 16-year playoff drought with one of the league's best offenses, and De'Aaron Fox very much belonged on the playoff stage even though the Kings fell short against the Warriors.
Those Warriors might be on the verge of collapse after Bob Myers jumped ship. Questions about the contractual futures of Draymond and Klay loom, and the young guys – from Poole to Moody to Kuminga to the already-gone Wiseman – have either disappointed, flopped completely, not seen many minutes, or possibly already become negative contracts.
The Rudy Gobert trade backfired in ugly fashion in Minnesota as the Timberwolves failed all season long to achieve liftoff despite another jump from Anthony Edwards.
Zion failed to stay healthy in New Orleans…again, and a team that looked like a legitimate contender in the few games they had with him instead dropped out during the play-in after Brandon Ingram's own spotty health record made staying in the West's top six a little too much to ask for.
SGA was an absolute star for the Thunder, who took a massive leap and look ready to make some noise next year with the return (addition?) of Chet Holmgren.
A Lauri Markkanen revival led to an exciting year in Utah. The Jazz have some really good young pieces (Walker Kessler probably had a better year than Rudy Gobert straight up despite being one of many pieces the Timberwolves traded for him) and an abundance of draft capital, including the 9th, 16th, and 28th picks in this year's draft.
The Blazers were quite bad…again, but the presence of Jerami Grant, Anfernee Simons, and Shaedon Sharpe alongside Dame will at least keep them relevant in trade and/or dark horse talks.
The Rockets and Spurs were both willing participants in the race to the bottom, but it's the Spurs that will have the right to land Victor Wembanyama. The Rockets, meanwhile, will find hope in an off-season that has already brought in Ime Udoka and might very well add James Harden and others too.
The Lakers were awful, and then the trade deadline helped turn them into one of the better teams in the West. Austin Reaves emerged, LeBron mused about retirement, AD brought all of the typical good and bad pieces of his game to the table, and Rui Hachimura (who played very well during the playoffs) briefly convinced Lakers fans that he would help stop Nikola Jokic.
Despite their improvements, the Lakers couldn't really touch the Nuggets, who steamrolled through the West for much of the season before turning on cruise control late in the year. It's been all business in the playoffs though, and Denver, led by the game's current best player in Jokic and a potential playoff legend in Jamal Murray, has largely strolled comfortably to The Finals.
Out East, the Heat have looked like the conference's best team after a regular season that made them look tired and pedestrian, if not outright finished, and an injury to one of their best scorers in Tyler Herro. Jimmy Butler has had some magnificent moments, especially in the first round, but the play of Caleb Martin, Duncan Robinson, Gabe Vincent, and others has been just as crucial to the Heat reaching 12 playoff wins.
The first four wins knocked out a Bucks team that overcame Khris Middleton's injury woes to return to the East's 1 seed. Brook Lopez had arguably his best year as a pro, Giannis continued to shine, and Milwaukee seemed destined for a deep playoff run until they suddenly couldn't handle the heat. Mike Budenholzer's departure followed, and we'll see Adrian Griffin get his chance with one of the league's top teams next year after the Bucks figure out what type of roster reshuffling is appropriate this summer.
The second four wins knocked out a fun Knicks team that relied heavily on a still-ascending Jalen Brunson. New York had a really good year, but familiar issues – RJ Barrett's negative impact, Julius Randle's playoff efficiency free fall, offensive clogging – ended their season and raised questions about how they proceed from here to reach the next level.
The third four wins knocked out a Celtics team that very nearly became the first to ever erase a 0-3 series deficit. They pushed it to Game 7, and then they came out with the same flat energy that put them in the 0-3 hole to begin with. It was a boggling showing from a Boston team that has arguably looked like the team best poised to win the title two years running. Of course, they will have zero rings to show for it, and questions about Al Horford's staying power and the worth of Jaylen Brown ahead of an important off-season.
Donovan Mitchell was exactly what the Cavs needed to take a big step, as he flourished as a high-volume scorer. Now Cleveland needs to figure out how to take another step after inexperience and the lacking toughness that comes with it, poor depth, and spacing issues sunk them quickly in the playoffs.
Joel Embiid won MVP and Self Promoter of the Year, but the Sixers once again fell short of the conference finals after failing to convert on a 3-2 lead over the Celtics. James Harden was both really good and really bad, and now he might be really gone if the reports about his return to Houston are to be believed. The sheer volume of said reports make them difficult to ignore. Embiid's own playoff showing deserves plenty of scrutiny as well; his inability to operate as an elite playmaker puts a pretty firm cap on Philly's potential, and the kind of trade they would need to make to properly cover that flaw (Kyrie and Dame are probably the only reasonable bets and both might fall short just like Harden did) is likely going to put a sizable dent elsewhere in the rotation (Maxey, Harris, etc.). Good luck Nick Nurse.
The Nets no longer have KD, Kyrie, or James Harden, but they do have Mikal Bridges, who might just become a star. Figuring out how to surround him with a group of players that doesn't consist almost entirely of tiny shooters and 3-and-D wings would be ideal.
The Hawks added Dejounte Murray, but it didn't do a whole lot for them. It's easier to see a Trae Young trade than it is to see a path to contention for Atlanta.
The Bulls flirtation with mediocrity continued, but at least it provided us with DeMar DeRozan's daughter screaming while the Raptors struggled mightily from the line in the 9/10 play-in game.
Scottie Barnes didn't take a jump for Toronto, and it's not really clear where they go from here. They're coach-less, likely to lose both Fred VanVleet and Gary Trent Jr if they don't really pay up, and stuck with a star (Pascal Siakam) who is really good but also very much needs to be the second option on a contender. The Raps don't have that primary option, and it's not clear where it comes from. Maybe we finally see the post-Kawhi teardown.
The Wizards got a good year out of Kristaps Porzingis, but they failed completely when it came to keeping him, Bradley Beal, and Kyle Kuzma on the court together. Those health issues gave them very little chance to do much of anything.
Tyrese Haliburton and Benedict Mathurin gave the Pacers a fun energy boost, and the terrible struggles that coincided with Haliburton's injury absences also gave Indiana a solid pick (#7).
The Magic didn't take a Thunder-level jump, but they did manage to separate from the true bottom of the league. Paolo Banchero is very much the real deal, and Orlando has the 6th pick in this year's draft too.
The Hornets and Pistons were both awful. Charlotte might have already missed out on taking advantage of LaMelo, but at least they have the #2 pick! Detroit was flat-out atrocious, didn't see much development from Cade Cunningham due to injury, and still doesn't really have a clear core around him, but, hey, at least they fell to the 5th pick despite having the league's worst record!
The focus will return to a league-wide level soon, but it will be almost entirely on Denver and Miami for the next week or two. So let's take a look at what's coming in the 2023 Finals.
There's no question that these two are the best players on their respective teams. There's also no question that Jokic sits on a different tier than Butler. Even looking at playoff stats, where Butler has taken a step up, the difference is stark…
| | | | | | | | | | |
| --- | --- | --- | --- | --- | --- | --- | --- | --- | --- |
| Stat | PPG | APG | RPG | SPG | PER | BPM | VORP | WS | WS/48 |
| Jokic | 29.9 | 10.3 | 13.3 | 1.1 | 31.6 | 13.4 | 2.3 | 3.7 | .303 |
| Butler | 28.5 | 5.7 | 7.0 | 2.1 | 25.8 | 7.2 | 1.5 | 3.0 | .217 |
Butler is a great player, capable of taking over games late and having an impact on just about every facet of the game. But he is not the transcendental fulcrum and force that Jokic is. If anything, he's been struggling a little bit since he absolutely destroyed the Bucks. Jokic is just about as great of an offensive player as the league has ever seen, and this will be his stage to make his mark. A Finals win puts Jokic on the same all-time level as Giannis – a player still at the peak of their powers with time to add to an already historically impressive resume containing a title and multiple MVPs. We will likely see plenty of attempts to frame this series as Jimmy vs. Jokic. That's dismissive of the other players that will see the court, but it's also inaccurate to begin with. If in a week we're asking questions about whether Jokic or Butler has had the biggest impact on this series, then Denver might have already lost.
Murray becomes a dude in the playoffs. He's never averaged more than 21.2 points per game across a full regular season, but he's currently averaging 27.7 points per game this postseason after averaging 26.5 points per game in the bubble playoffs. The two-point shotmaking is the most significant piece of that jump; Murray has averaged about 9-10 points per game on twos across each of the last four regular seasons but is averaging more than 13 per game from two these last two postseasons.
He scored at least 25 in every game of the Lakers series, topping 30 three times. Denver is at their best when he's a full-fledged individual threat of his own alongside Jokic that can get his own bucket at any point. If he lives up to that potential – and there's no great reason to bet against him at this point – then Denver is going to be very hard to stop.
There's another player with a last name starting with M that's been stepping his game up in the playoffs. Caleb Martin is shooting almost 44% from deep, and he's averaging more than 14 points per game, an increase of about 5 points from the regular season. But the real question is whether we're going to see ECF Martin in The Finals. Against the Celtics, he averaged 19.2 points per game and shot 48.8% from deep. That means he was averaging 10.8 points per game and shooting 41.4% from deep against the Bucks and Knicks. That's the difference between a legitimate game-changer and a solid role player. Which version of Martin shows up against Denver?
Miami will also need to see continued excellence from other key role players. Duncan Robinson has re-emerged as a great shooter, and he's started to do a few other things offensively to keep defenses honest. Gabe Vincent has been stellar defensively and has chipped in as a scorer. Kyle Lowry and Max Strus are important as well, and both Kevin Love and Cody Zeller could end up playing some key minutes defensively against Jokic. Given that the best player on the court is likely going to be on the other side, the Heat are going to need their support players to keep stepping up.
The play of Porter Jr, Gordon, and Caldwell-Pope is going to matter quite a bit. Porter is an elite shooter, and that isn't likely to change. But can he contribute in other ways? Can he hold his own defensively? The tools to be more of an individual scorer are there, but the reality often doesn't reflect that. Finding ways to unlock MPJ could help decide this series. Gordon is an awesome piece. He plays hard, defends, and does a lot of the small things. Denver doesn't need him to nail threes or be a star; they need him to excel in his role, and he's done a good job of that this year. He is probably going to guard Butler quite a bit in this series, and Butler can, despite what Jrue Holiday may say, be slowed down. If Gordon can help to limit his scoring, even just for a game here and there, that goes a long way towards making this a more difficult climb for the Heat to make. KCP has been on fire all year, and that's continued into the playoffs. Denver will need him to keep hitting threes and being locked in defensively, or an already perilous depth situation might end up being their undoing.
Bam Adebayo is a good basketball player. He's very versatile and impactful defensively, and he's a good playmaker for a big, both through his passing and screening. He largely finishes the chances he's given as a scorer too. But there are significant limits to his offensive game. He can't shoot outside of the occasional mid-range jumper. His assists numbers have plummeted the last two years. And, in a series where Jamal Murray is the #2 on the other side, his relatively inability to go and get a bucket stands in sharp contrast. That doesn't mean Adebayo doesn't pitch in where Murray doesn't or that he sits well below Murray as a player. But with playoff games often boiling down into a simple question of who can make more tough shots, it's easy to focus on what Adebayo doesn't bring to the table. If there comes a point where the Heat need him to step up offensively, what will he have to offer?
It's been an issue all year. It's always been a matter of surviving despite the depth rather than winning because of it. They did find some rotational solutions early on in the postseason, relying solely on Bruce Brown, Jeff Green, and Christian Braun while using Gordon as a "backup" center. Those three provided some solid, positive minutes throughout the Timberwolves series. They haven't been an outright disaster since, but the cracks have started to show. There were a few games against the Suns where the bench was a clear negative, and that theme continued against the Lakers, with Brown being the bench's only real saving grace. Well-rounded, team efforts have been a storyline for Miami so far, and this is a big potential advantage for them. Denver might just have to hope they can overcome it.
The Heat were the league's 27th best team by 3PT% during the regular season, and they ranked 26th in FG% and 21st in 2PT%. This was a really bad shooting team for much of the year, so when Herro, who was their only above-average shooter during the regular season, went down, it was hard to have much faith in their chances. It's been an absolute shock to see them shoot as well as they have since. Miami leads the league in postseason three-point shooting (39%, up 4.6% from regular season). They would not have beaten the Bucks or the Celtics without their hot shooting from beyond the arc. I'll say it again; it's been a shock. A bad shooting team has turned into a great one and made it look easy in the process. Now they need to continue it against a Denver team that's going to put up points. If Miami can't hit their shots like they have been, they won't keep up.
SERIES PREDICTIONS VS ACTUAL OUTCOMES
✅✅✅ = right team, right number of games
✅✅ = right team, one game off
✅ = right team
❌ = wrong team
First round tally: 4-4 on team picks, 2 within a game
Second round tally: 2-2 on team picks, 1 exactly right on games
Conference finals tally: 2-0 on team picks, 1 exactly right on games
Overall: 8-6, 2 within a game, 2 exactly right
Finals
Nuggets in 6 (Bucks > Grizzlies – yikes – was original pick)
TODAY'S PLAYS
NBA record: 254-219-8 ATS, 35-81 ML, 138-114-6 O/U, 2-10 parlay, 0-2 props, 2-3 series price -34.44 units
NBA regular season record: 225-198-7 ATS, 32-67 ML, 116-90-3 O/U, 2-10 parlay, 0-1 props, -23.62 units
NBA postseason record: 29-21-1 ATS, 4-14 ML, 22-23-3 O/U, 0-1 props, 2-3 series price, -10.82 units
SERIES BETS
CBB record: 254-229-12 ATS, 57-83 ML, 5-5 O/U, 17-25 parlay, -9.83 units