Mike Bets #534
3 min read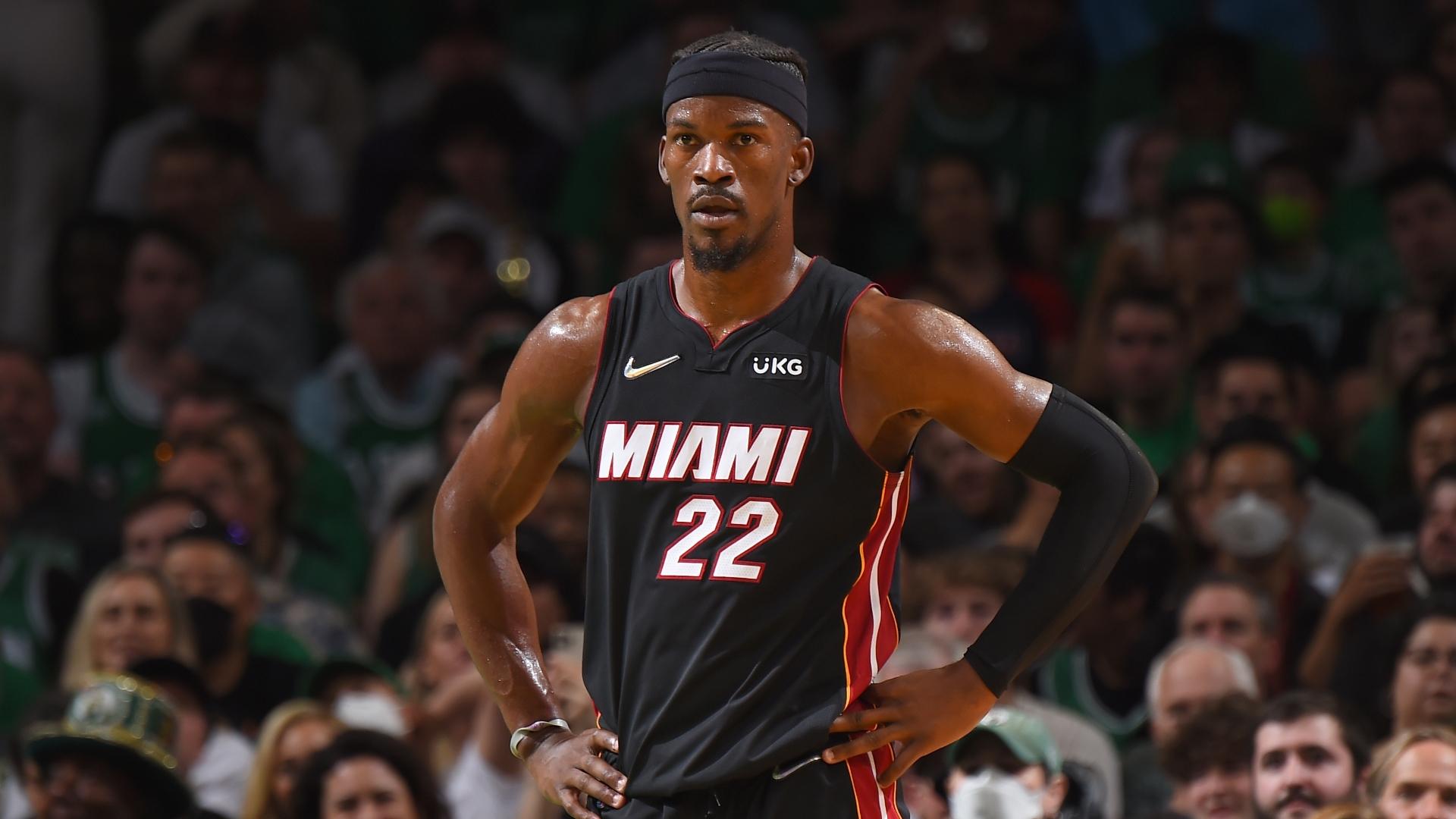 Happy Sunday. Tonight we get Game 2 of The Finals after the Nuggets cruised to a series-opening win Thursday night. I was 1-1 on Game 1 bets. Denver did hold onto coverage late, but the over was never all that close to getting there. Let's find positive ground tonight, but first, let's take a look at Thursday's Game 1…
Nuggets 104, Heat 93 (Nuggets lead 1-0)
Two things are true about this game. The first is that the Heat played poorly and can expect some improvement across the rest of the series. The second is that this game wasn't really all that close until they went on a fourth quarter run to cut the deficit in half.
Let's start with the good news for Miami. Jimmy Butler was pretty poor the other night, consistently failing to create good looks as a primary creator. He finished with just 13 points, which isn't going to get the job done. He wasn't effective in PnR situations. He just needs to be better. If he's not, Miami won't have much of a shot. The same could be said of Caleb Martin, who struggled on his way to 3 points. I talked before Game 1 about how Martin played like a good role player against the Bucks and Knicks before taking a leap and playing like a really good starter against the Celtics. If that leap isn't something he can sustain against the Nuggets, especially in the face of this illness that might keep him out tonight, the Heat will need to look elsewhere for production. Max Strus (0-9 from three) and Duncan Robinson (1-5) also both need to be better, and they probably will be. Tyler Herro is also likely to return at some point in this series, and the Heat will have more opportunities to game plan as we get deeper into this and further away from their quick turnaround after the ECF.
Those improvements might not be enough though. Some Heat players are probably set to regress. Haywood Highsmith probably won't score 18 points again. Gabe Vincent will likely match or come close to his 19-point effort again in this series, but he probably won't score like that in every game. And the Heat actually ended up outscoring the Nuggets by 15 from three. Then there's the thing where Denver is just really good. Nikola Jokic is very easily the best player in this series. Jamal Murray shot 2-7 from three and made just two free throws, and he still dropped 26. MPJ is having an impact even when the shot isn't really falling. Aaron Gordon is helping the Nuggets establish a significant size advantage that will likely fuel a free throw edge all series long, even if it isn't as dramatic as it was the other night. There's room to beat this team around the margins, where the depth continues to be a real issue, but Miami is going to need to be much better to really give the Nuggets a run for their money. Denver is a great team in great form. There's no result tonight that can seal anything; the Bucks overcame an 0-2 Finals deficit in short order just two summers ago after losing both Game 1 and Game 2 by double digits. But you obviously feel a lot better about yourself with a close game if you're Miami. We'll see if they can deliver.
SERIES PREDICTIONS VS ACTUAL OUTCOMES
✅✅✅ = right team, right number of games
✅✅ = right team, one game off
✅ = right team
❌ = wrong team
First round tally: 4-4 on team picks, 2 within a game
Second round tally: 2-2 on team picks, 1 exactly right on games
Conference finals tally: 2-0 on team picks, 1 exactly right on games
Overall: 8-6, 2 within a game, 2 exactly right
Finals
Nuggets in 6 (Bucks > Grizzlies – yikes – was original pick)
TODAY'S PLAYS
NBA record: 255-219-8 ATS, 35-81 ML, 138-115-6 O/U, 2-10 parlay, 0-2 props, 2-3 series price -34.57 units
NBA regular season record: 225-198-7 ATS, 32-67 ML, 116-90-3 O/U, 2-10 parlay, 0-1 props, -23.62 units
NBA postseason record: 30-21-1 ATS, 4-14 ML, 22-24-3 O/U, 0-1 props, 2-3 series price, -10.95 units
SERIES BETS
CBB record: 254-229-12 ATS, 57-83 ML, 5-5 O/U, 17-25 parlay, -9.83 units