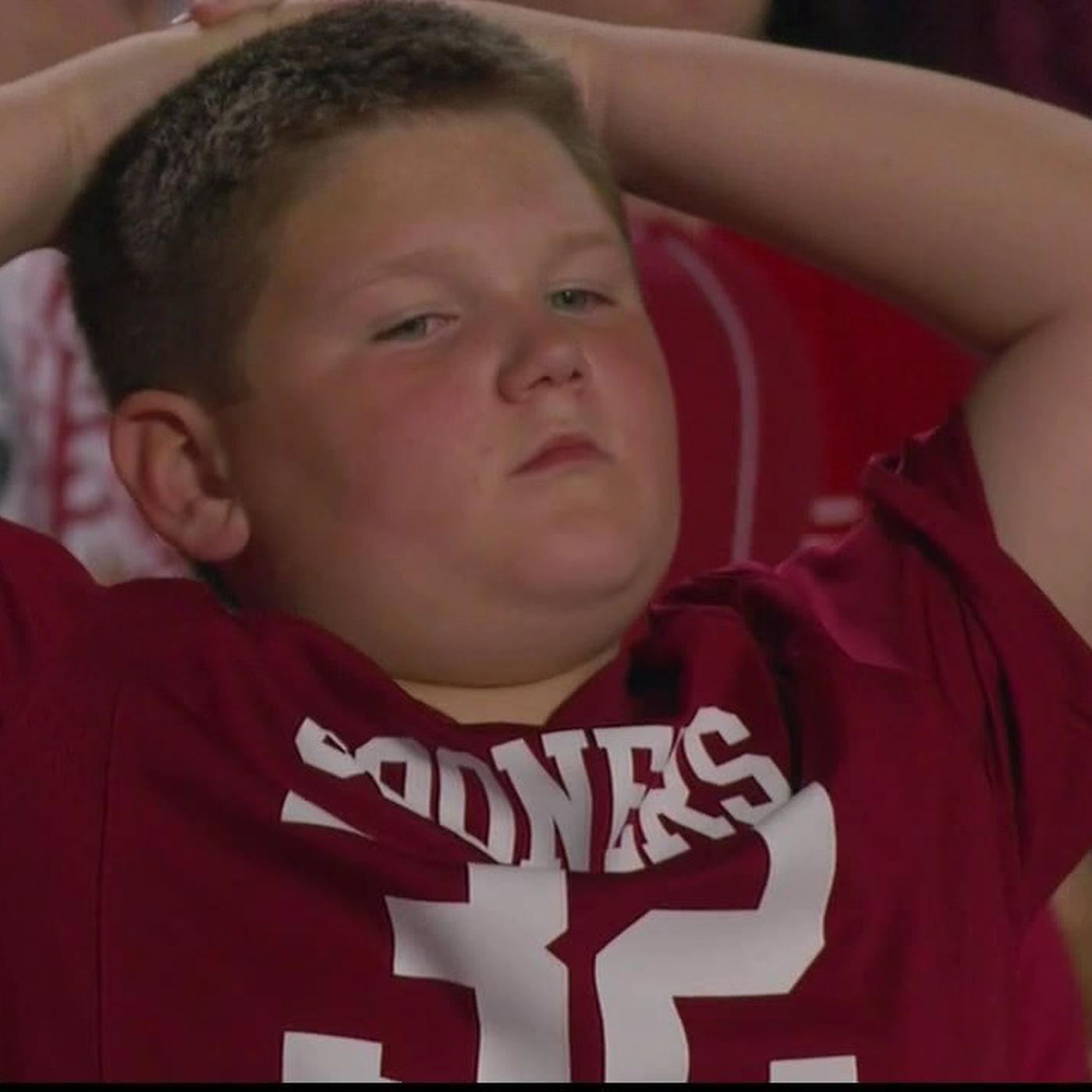 I put together a nice little four-play parlay yesterday morning. Villanova. Missouri. Xavier ML. Oklahoma. $10 to win $154. You can probably tell where this is going.
Nova took care of business first, downing Texas 68-64 to cover a -1 line. They won each half by 2 points and got the win in a close game that they probably deserved to walk away with.
Then Missouri covered -4.5 against Wichita State. They controlled the game throughout and won the second half 38-32 to give themselves a good 10-point win. The Tigers have now beaten Oregon and Wichita St, and they will have three opportunities for significant home wins against Liberty, Illinois, and Bradley in the next two weeks. They're a team to watch.
Xavier came third, and they took out Cincinnati with a strong finish to the game despite being slight underdogs. They closed on a 19-7 run to win by 8.
That left Oklahoma, the final piece of the puzzle. The Sooners just needed to beat TCU by 5. Let's go through the roller coaster that was the closing stretch of that game.
4:38 OU 72 – TCU 65 after OU makes free throw to convert and-one. Coverage with a two-point cushion
4:23 OU 72 – TCU 67 after TCU finishes at the rim to get within five before the last media timeout. Still, we have coverage
2:30 OU 74 – TCU 69 after the two teams exchange layups on consecutive possessions. Coverage maintained
1:51 OU 74 – TCU 72 after OU misses a jumper and allows a three on the other end. There's still hope, but we need a strong finish
1:20 OU 76 – TCU 74 after free throws are exchanged. We need a bucket and a stop from the Sooners
0:55 OU 79 – TCU 74 after a huge (HUGE) OU three. Fist bumps all around. We have coverage. Just need a stop
0:51 OU 79 – TCU 74 after TCU misses a three. Lets go
0:50 OU 79 – TCU 74 after TCU grabs the miss. Oh no
0:43 OU 79 – TCU 77 after TCU drills the second attempt from deep. The mood drops. The lights dim. Disaster
0:08 OU 81 – TCU 77 after OU finishes off the miss at the end of the shot clock. A big bucket, but there's no margin for error now. We need a stop and free throws
0:03 OU 81 – TCU 77 after a foul on the Sooners. Uh oh
0:02 OU 81 – TCU 78 after TCU misses the front end and then fouls, sending OU to the line with a chance to cover. We need both
0:02 OU 82 – TCU 78 after the first free throw goes down. Just one more. Just one more. Just one mo-
He missed it
If that free throw had gone in, we'd be coming off another +200 day (give or take a few bucks). Instead, I had to settle for a +34 day. Let's build on it.
Today's Bets:
College Basketball Record: 96-76-2 on individual bets, 4-28 on parlays, +208.00
All Involved CBB Picks: 139-107-5 ATS, 10-8 Dog MLs
$12 to win $11
Hartford (-3) v. Fairfield
Hartford is 2-2 with losses to UConn (12) and Nova (33) and wins against Fairfield (5) and Central Connecticut State (15). Central CT St, for the record, is 0-3 with their additional losses coming to UConn (27) and Army (22). Fairfield is 0-3 with their other losses coming against Providence (41) and Stony Brook (3), who is 1-2. Hartford has pretty clearly been the better team so far, and the line here is favorable. Hit it.
Charlotte v. South Carolina St (+20.5)
Whenever you're given 20 points going against an 0-2 favorite with losses to East Carolina and Georgia State, you take the points. SC St isn't good, but they stay within 20 here.
Norfolk St v. Hampton (+6.5)
Hampton started things off with a close win over George Washington. Norfolk St is 2-1 but has struggled a bit in their last two. Take Hampton to keep it close.
FAU (-7) v. North Florida
North Florida. Not good. They're 0-5 and have yet to play a game decided by single digits despite both High Point and Eastern Kentucky making appearances on the schedule. Take Florida Atlantic.
Lipscomb v. SE Missouri St (+4)
It feels like it should be illegal to bet on this game, but I'll Southeast Missouri State here. Lipscomb has been wildly unimpressive so far, and SE Missouri St has split games with two teams that have looked okay so far (UMKC and Southern Illinois).
Coastal Carolina (-9.5) v. NC Central
It's the year of the Chanticleer.
$11 to win $10
ECU v. UNC Wilmington (+8)
After looking terrible in a 76-98 loss to Western Carolina, Wilmington has bounced back with good performances against UNC Asheville (76-68) and Troy (73-50). ECU is 3-0 but has only beaten Charlotte by 9 and Radford by 13. If they do cover here, it shouldn't be by much. Take UNCW and the hot hand.
Eastern Kentucky (-9.5) v. Morehead St
The "trust me" pick of they day
Cal Santa Barbara (-3) v. Loyola Marymount
I'm a massive fan of what Loyola Marymount has done so far, but this is a very good UCSB team. They've won 20+ two years in a row and return 75% of last year's production. Take the Gauchos.
Oregon v. Eastern Washington (+14.5)
Oregon stabilized after their opening loss to Mizzou with a nice win over Seton Hall the other day, but I can't take them here. Eastern Washington has now lost to Washington St and Arizona by 3 each, and they keep it close enough to cover here.
Arizona v. Northern Arizona (+22.5)
Arizona is 2-0 but has yet to cover this year. It's a young team, and I won't trust them until they finally break through that wall.
George Washington v. UMBC (PK)
Never pass up on the chance to bet on UMBC.
Middle Tennessee St v. Chattanooga ML (+105) – $10 to win $11
I think MTSU is getting a boost from their win over Murray St with this line. They lost to Omaha and ETSU before that. I like Chattanooga.
GAMES TO KEEP AN EYE ON
I can't remember what I called this the other day, but this is where I put any games I won't be betting on that we should still keep track of for the future.
Richmond beat Kentucky the other day, but, after Kentucky's most recent loss to Georgia Tech, it's not clear how much that really means. The Spiders still figure to be the class of the A10 conference, but a -12.5 line here against Wofford is something I'm staying away from. We have no idea how good Wofford is. They've played two non-D1 opponents and won both by a combined score of 199-86. Is that good? Yes. How well will it translate to actual D1 basketball? We don't know. Keep an eye on this one as we begin to find out.