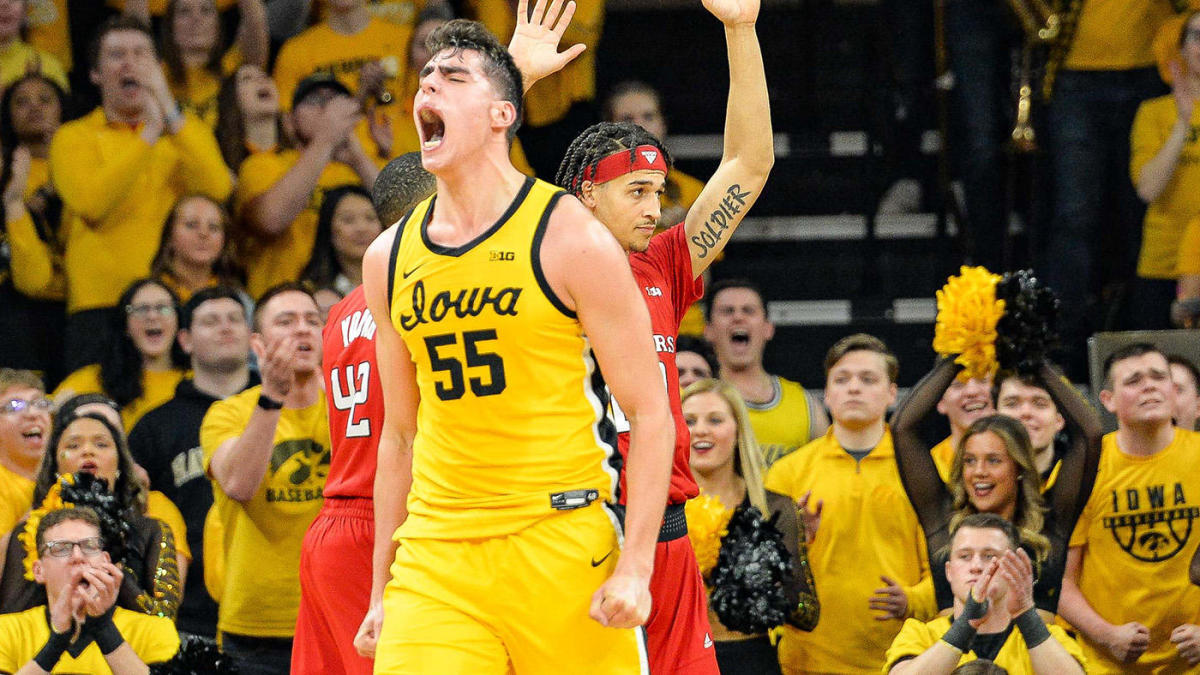 Mike Bets was decimated by another brutal bad beat yesterday. UNC Wilmington was +8. They lost the first half 37-51, which meant we needed a good second half to get coverage. That happened. It was 55 all in just over seven minutes. The Seahawks went on to lead 67-57 with 7:30 left in the game. That's a 30-6 run to open the second half, and it suddenly seemed like a lock. Then disaster struck. ECU went on a 16-4 run to go up 73-71 before UNC Wilmington answered with a lay-up to tie things up. The Pirates then missed two shots at the rim in the final seconds, both of which would have secured coverage. So we went to OT, and, of course, ECU won by 10. We missed out on covering a +8 line after leading by 10 with 7:30 left and going to OT. Rough stuff. Today we recover. Can't have bad beats three days in a row. Right?
Today's picks:
College Basketball Record: 101-84-2 on individual bets, 4-28 on parlays, +169.00
All Involved CBB Picks: 144-115-5 ATS, 11-8 Dog MLs
$12 to win $11
Never pass up on the chance to bet on UMBC. They're now 2-1 with their only loss coming to Georgetown in an eight-point game. Delaware's only game so far was a 79-76 win over the Salem International Tigers, a school with 600 online students and 250 on-campus students. They are, to be fair, the home of the 5th-best online crime scene investigation bachelor's program in the country. Take UMBC here though.
South Florida (-12) v. Stetson
South Florida is not a particularly good high-conference team, but they are still a member of the AAC. That level of talent means something, especially against a terrible Stetson team with a 22-point loss to Miami and a 46-point loss to Florida. They also lost to Emmanuel College (GA), which "enrolls more than 900 students". Take the Bulls.
North Carolina AT&T just kidding it's A&T (-2) v. Longwood
In today's installment of "it should be illegal to bet on this game", I have the Fighting Phone Bills (actually the Aggies hahahah) taking down the Lancers. A&T has two wins. Longwood has zero, and they just lost to Greensboro College, who had previously been 0-2 with double-digit losses to NC Wesleyan and Piedmont College. Ride the Aggies.
St Louis (-22) v. Central Arkansas
St Louis has been an absolute tank so far, dropping 89, 85, and 107 in their three games. They beat LSU by 4 in the second and won the other two by 37 and 53. This is a very good and very hot team. Take them here against an 0-2 Central Arkansas team with a 17-point loss to Memphis and a close loss to Little Rock.
Memphis v. Mississippi Valley St (+44.5)
Memphis has recovered well from a disappointing start with big wins over Arkansas teams, beating Arkansas St by 29 and Central Arkansas by 17. Mississippi Valley St, if you remember from earlier, is a terrible, terrible, awful basketball team. They're 0-5 with losses to Arkansas (80), North Texas (54), Wyoming (36), Grand Canyon (39), and Western Kentucky (27). The average score of their games has been 61-108. That's abysmal. And yet we ride with them today. Memphis has shown no signs of being capable of a 45-point win, and they lost to WKU earlier this year. MVS (not the Packers WR) is slowly getting better, and they keep this one within 40.
Minnesota (-6.5) v. Boston College
BC just hasn't been good enough to warrant a pick here. They lost to Florida by 20 the other day and needed a huge comeback to keep it close against St Johns. They've played the harder schedule – and Minnesota hasn't always looked great against a weak slate – but it's hard to bet BC here. I think Minnesota steps up and grabs a key win before conference play.
NIU is not good. They just lost to Pitt by 30, and they lost to SIUE by 20 the game before. Ball St is at least better than that, and they open MAC play with a statement.
Ohio St (-6) v. Notre Dame
OSU is the better team here. They've looked great in two of three games and still won by 10 in the other. This represents a step up in competition, but ND hasn't been impressive enough to warrant a play on them here.
Belmont v. Tennessee St (+14.5)
Tennessee St is playing their first game, but this was a solid team last year and they return about half of their production. Belmont is coming off a 13-point loss to Samford and hasn't won by 15 since their first game despite playing Queens College and George Mason since. Take TSU.
OK St (-15.5) v. Oral Roberts
Missouri beat Oral Roberts by 27 to open their season. OR has gone 1-1 since, with a relatively close loss to Wichita St and a win over a non-D1 opponent. OK St can cover this, and I'm certainly not betting against it.
USC has looked pretty good this year. They bounce back from their first loss against UConn with an easy win over a struggling UC Irvine team.
Virginia Tech (-5.5) v. Penn St
I don't love this, mostly because I still don't fully trust VA Tech yet. But you can't argue with the results they've produced so far. Take the Hokies against a Penn St team that hasn't really proven much of anything yet and just collapsed against Seton Hall over the weekend.
Murray St (-3) v. Austin Peay
My last entry of the day and the official "trust me" pick
ML DOGS – $10 each
I love (LOVE) – love – the dogs today. Woof woof.
Kansas v. Creighton (+155)
Kansas has played a tougher schedule so far, but their offense has struggled outside of a strong showing against Gonzaga. At +155, I think Creighton and their highly efficient offense are worth the play here.
Tennessee v. Colorado (+210)
Colorado is 2-0 with impressive wins over Kansas St (18) and South Dakota (23). They look good so far, and they're going against a Tennessee team that hasn't played yet due to COVID. The Vols are really talented, but I think they come out of the gates cold tonight.
I love Illinois here. Duke has struggled to start the season, and this game should be close. Illinois hasn't been superb either, with a close game against Ohio and a poor second half that led to a loss against #2 Baylor, but they've shown a higher ceiling so far this season. They win here against a Duke team that has yet to find their footing.
Rutgers v. Syracuse (+160)
Two teams that are 3-0 and now facing their first true test. Rutgers has won all three games by 14-23 points, while Syracuse barely got by Bryant in their opener before winning the last two by 65 combined. I'll take Syracuse here. Their defense has been fantastic the last two times out after a rough start, and that carries them across the finishing line here.
The WON'T LOSE PARLAY – $10 to win $200
Purdue (-2) v. Miami
Purdue has been wildly frustrating so far this year, but they've also played a pretty decent schedule and looked alright in doing so. Miami has cruised against two bad teams. In a match-up where they aren't necessarily the better team to begin with, it's hard to see Miami overcoming that early experience gap. Boiler up.
Iowa (-3) v. UNC
UNC is clearly better than they were last season, but they're also not any sort of world destroyer at this point. Iowa might be. This line is way too low to not take the Hawkeyes.
Saint Mary's (-12.5) v. UTEP
UTEP hasn't played a D1 opponent this season. St Marys has been cruising, winning four straight with relative ease after a rough opener v. Memphis. Take them to keep it going here.
Marquette (-20.5) v. UW Green Bay
UWGB is awful with losses to Minnesota and Wisconsin by 30 and 40, respectively. There's no play other than MU here.
Kent State (-3) v. Detroit
Kent State is a good MAC team, and they get a win here over a Detroit team that has overachieved in keeping it close against MSU and Notre Dame so far.
The QUICK HITTERS, TRUST ME PARLAY – $10 to win $161
Utah (-22) v. Idaho St
Dayton v. Northern Kentucky (+11.5)
Minnesota ML (-310) v. Boston College
Ball St ML (-320) v. Northern Illinois
St Johns (-18.5) v. Rider
Ohio St ML (-240) v. Notre Dame
GAMES TO KEEP AN EYE ON
This one, with a -20.5 line, simply isn't worth the play as one of the extra lines that can't be parlayed. Wagner is coming off of an eight-win season and playing their first game of the year, so it shouldn't be all that close. If Seton Hall is able to build on their momentum after a huge comeback win over Penn State on Sunday night, it won't be. Keep an eye on this one to see if they're able to build on their momentum ahead of the opening of Big East play versus St Johns on Friday.
Another line around -20 that should not be touched in any circumstances (diehard Georgetown or Coppin St fans get a pass). Georgetown is still a team to keep an eye on before their game against Villanova this Friday. Their only win is over UMBC, and they lost to Navy. On the other hand, they stuck relatively close to WVU the other day. How good is this team? A strong – or weak – performance here could be telling.
Mississippi St v. Jackson St
Mississippi St has been up-and-down to start the year. Keep an eye on how they play here ahead of a decent weekend match-up with Dayton.
I'm staying away, but keep an eye on this one to see if Georgia can continue their undefeated start with a strong showing here.