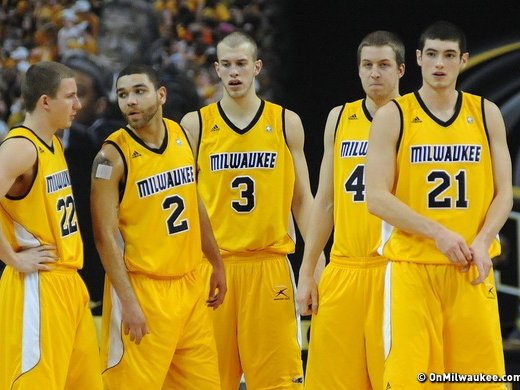 First semester is officially over after my last exam this morning. That means we're going right to the picks today. We have a few major conference match-ups and the debut of the UWM Panthers tonight. Should be a fun slate. Let's pump out some winners.
College Basketball Record: 123-100-2 on individual bets, 4-33 on parlays, +$167.00
All Involved CBB Picks: 172-140-5 ATS, 13-13 Dog MLs
Today's picks:
$11 to win $10
Seton Hall v. St Johns (+4)
AND St Johns (+170) – $10 to win $17
Big East play opens with a match-up between two teams that have been all over the place this season.
St Johns is 5-1. They looked dominant against Stony Brook and La Salle but barely got past St Peters and Rider. They were rolling against Boston College before letting them come all the way back to make the final minute interesting. They also hung with BYU in a close loss.
Seton Hall is 3-3. They rolled over Wagner and Iona, the latter after a slow first half, but they lost by double digits to both Oregon and Rhode Island. They also went toe-to-toe with Louisville before losing by 1 and grabbed a big win against Penn State with a huge comeback.
It's really hard to tell which teams we're going to get here, which makes the +4 the best play without a doubt. It's far less likely that Seton Hall wins by 5 than it is that St Johns keeps it closer or wins themselves. And I do like St Johns to win. Both teams have had their good and bad moments this year, but I like St Johns a little bit more here. At +170, it's absolutely worth a shot.
South Dakota St (-10) v. North Dakota
I wrote a whole thing about SD St v. ND St and placed the bet only to realize it's actually North Dakota (no St) playing in this game. I guess we'll see how this goes. North Dakota kept it close against Minnesota, but they also lost to Dixie State. I like a solid SD St team to cruise here after letting ND St (yes St here) close yesterday's game on a big run to make it more interesting than it should have been.
Villanova v. Georgetown (+12)
In games against Boston College, Arizona St, Virginia Tech, and Texas, Nova hasn't won by more than 9. Georgetown is down there with BC in that group, but it's hard to say they're at the very bottom. The Hoyas do have a rough 71-78 loss to Navy on the resume at this point, but they also kept it within 10 against WVU and just rolled past Coppin St by 32. You have to like them to keep this thing moderately competitive.
Kansas (-24.5) v. Nebraska Omaha
Omaha isn't good. They're 2-4 with their only wins coming over SIU Edwardsville and Middle Tennessee St by a combined 3 points. With that said, this is a big line. Only Creighton (27) has beaten Omaha by more this season, though Drake came close. Kansas is obviously a very good team, but they've also been a little slow to the punch against inferior opponents this season. You still can't take Omaha. This is a team that has yet to score more than 67 points in a game. Kansas is elite defensively, and they score just enough to cover here.
Davidson v. Georgia Southern (+13.5)
Georgia Southern's 3-0 record doesn't mean much given the games against Florida National, Coastal Georgia, and USC Upstate. The last one wasn't particularly pretty against a terrible Upstate team, but they did at least win all three. Davidson is clearly the better team, but I just don't have faith in their ability to cover 13.5 points. They beat High Point by just 9 and failed to maintain a big lead over a struggling UNLV team, winning by less than 5. Take Southern to keep it just close enough here.
Creighton (-14) v. Nebraska
I simply don't have faith in this Huskers team right now. They've blown late leads against the only two decent teams they've faced, including a complete collapse against GA Tech the other day. Creighton will have some frustration to take out after their 70-71 loss to Kansas, and Nebraska should be a good punching bag.
George Washington (-1.5) v. Delaware
The line has moved about four points in GW's direction. They're playing well offensively, even if that has come with defensive struggles. They figure to be a little more talented at least. They also lost to UMBC by less this week, when both of these teams played them. All those signs point to George Washington here.
Murray St (-6.5) v. Southern Illinois
Murray St is on a mini roll after a rough start to their D1 season. They've beaten Illinois St (11) and Austin Peay (30) soundly in their last two games. I'm not betting against them here. Southern Illinois hasn't proven much of anything yet this season given their schedule.
UWM took a small step forward last season. Now they need to take another one. They can start by covering against a terrible K St team that just lost to a Fort Hays St team without their two top coaches. Kansas St is so bad. They have one win this year, and it was by 4 points against UMKC, who just lost to Minnesota by 29. Take the Panthers.
Iowa beat UNC by 13 the other day despite a down night from Luka Garza. UNC is better than Iowa St, who has split games against South Dakota St and Arkansas Pine Bluff. The Cyclones lost some important pieces from a team that wasn't all that good to begin with last year. They get rolled here.
Nevada (PK) v. Grand Canyon
Nevada's 60-85 loss to San Francisco is likely hurting the perception here, but this is still a team with wins over Nebraska and Pacific. They're solid and they've played a decent schedule so far. Against a Grand Canyon that hasn't been tested at all and is in the first year of the Bryce Drew era, Nevada should have enough to win.
North Dakota St (-4) v. South Dakota
All of these Dakota games are messing with my head, but I do know that ND St is due for a win. They just lost to SD St by 2 after losing to Kansas by 4, and they've also kept Creighton and Nevada within 15. Throw in an ugly loss to Nebraska, and this team has played one heck of a schedule so far. They get their first win by a decent margin here against South Dakota.
St Mary's v. San Jose St (+18.5)
St Mary's has only covered this total once this season, and they barely did it against Nicholls St. This is a very good team, but they just haven't shown themselves to be built for blowout of this margin. I'd take San Jose St to keep it close enough despite their flaws as a rebuilding program.
UCLA v. Marquette (+170) – $10 to win $17
Marquette has played the tougher schedule so far, and they have the defense to slow down a UCLA offense that has been hot in recent games. We just haven't seen the Bruins deliver a statement against a good team yet. Marquette has already done that, so I'll side with them here.
Charlotte v. App St (+140) – $10 to win $14
Appalachian State is 3-1 with three wins against either non D1 opponents or the horrendous South Carolina St, but they put up a very respectable performance against a solid Bowling Green team in their lone D1 game, losing 76-78. They've also had zero issues in rolling past the inferior competition. I like them here quite a bit. Charlotte is likely getting a boost from their 38-point win over the aforementioned SC St, but they're 1-2 with losses to ECU and Georgia State. I don't see them winning this game. Take App State.
WONT LOSE PARLAY – $10 to win $150
Iowa, UWM spreads
App St, George Washington MLs
GAMES TO KEEP AN EYE ON
This starts at 2pm and both teams have been very hard to get a read on coverage-wise so far, so I'll pass on it. However, it's a good one to check in on to see 1) if North Texas can continue to cover/come close against major conference teams and 2) if WVU can really take charge of this game.