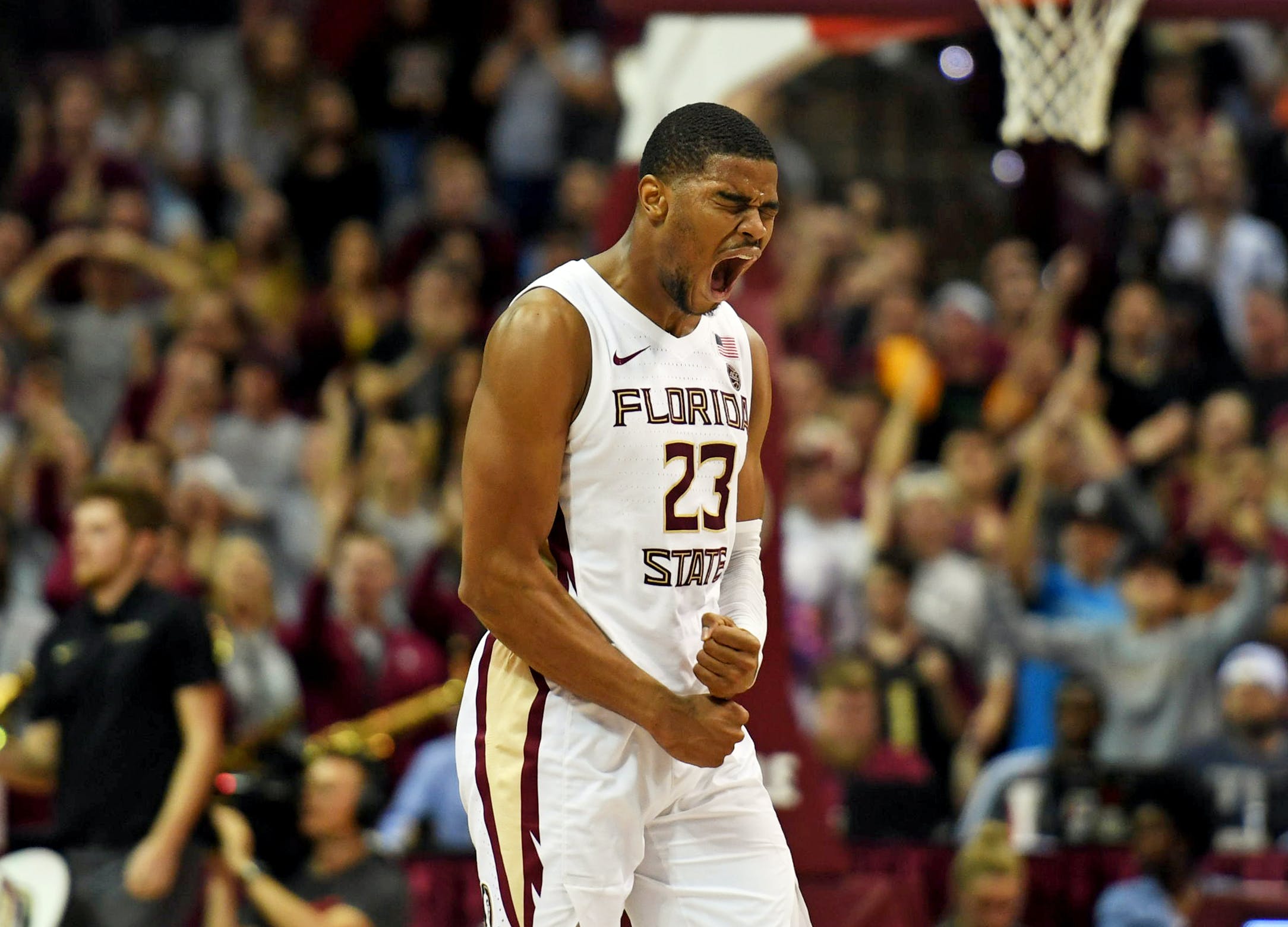 Giannis is a Buck. I'll have more on that in a bit, but first some picks before the games start.
College Basketball Record: 146-131-3 on individual bets, 5-36 on parlays, +$219.00
All Involved CBB Picks: 204-174-6 ATS, 18-18 Dog MLs
$11 for $10
Rice (-14) v. Houston Baptist
Rice won this game ten days ago by 22. In the rematch, they win by 15+ again. Houston Baptist still hasn't come within 20 points against a D1 opponent. That doesn't change here.
Auburn v. Texas Southern (+14)
Auburn has seemingly started to turn the corner after a rough start. They beat Southern Alabama by 9 the other day and just beat Memphis. I just can't trust a time that has yet to win by double digits despite playing St Joe's and Southern Alabama to cover 15 here. This is a decent Texas Southern team who beat Wyoming, lost to Washington St by 4, and kept a very good St Marys team within 12. There is a threat of Auburn coverage here – as they showed in their 20-point loss to OK St – but I trust Southern to keep it closer than 14 more than I trust Auburn to win by that much.
Texas A&M v. SE Louisiana (+22.5)
A&M has only covered this spread once in four games. They beat Tarleton State by just 7. They beat UT Rio Grande Valley by just 13. They were run off the court by TCU their last time out. Don't think of this as a ringing endorsement of SE LA, but I do think they've done just enough in recent games to make this pick possible. I don't trust A&M here.
Liberty v. South Carolina St (+26.5)
Liberty is pretty good. They're 5-3 overall, and they've taken two of five from Purdue, TCU, South Carolina, Missouri, and Mississippi St. This is simply too many points. Liberty has topped 80 points just twice this season, and SC St, while very bad, has managed 55+ in five of seven games. They're coming off their best performance of the season as well. It's entirely possible that Liberty suffocates them and wins this 75-45, but I'd pin this as a game that ends up a few points on the other side of coverage.
UL Lafayette v. New Orleans (+10.5)
These two teams played a three-point game a few weeks ago. Lafayette has only beaten non-D1 teams by double digits, and they won those games by 11 and 15. This simply isn't a very good basketball team. New Orleans isn't either, but they've only lost by double digits against bigger teams like BYU and Texas A&M. That doesn't change here.
Texas St v. Texas A&M-Corpus Christi (+10.5)
Texas St just lost to Our Lady of the Lake University. Anyone coming off a loss to Our Lady of the Lake is automatically getting picked against.
$12 to win $11
Illinois St v. Chicago St (+25)
I'm taking a stand with Chicago St here. They have yet to lose by less than 22 points, but they will cover today. Illinois St is very bad as well. They're 1-3 against D1 opponents with double-digit losses to Murray St and Ball St. Their only win came over UMass Lowell. With Chicago St we stand.
Stanford (-16.5) v. Cal State Northridge
Stanford has beaten Alabama by 18 this season, so there's no question that they can cover here if they play well. The question is whether or to that happens. They haven't played in 9 days and haven't played a good team in 13. They might come out a little rusty, but I still like Stanford here. They suffered a bit of a letdown against Indiana in their third game of the Maui Invitational, and they'll be working to prove that wasn't indicative of who they are in the coming weeks.
Wofford (-5.5) v. Coastal Carolina
Wofford is 0-2 versus D1 teams, but those losses came to Richmond and USF by seven combined points. Coastal beat NC Central by 7 in their only D1 game. I like Wofford, and they cruise to their first win here.
Virginia Tech v. Clemson (+110)
Mike Bets is pro Clemson. They're 5-0 with wins over Alabama, Maryland, Purdue, and Mississippi St. They won all of those by at least 8. This is a really good team right now, and I'm not sold on Va Tech after their blowout loss to Penn St. They beat Nova in a very sloppy game and played well against USF, but I'm not picking against the Tigers here.
Illinois (-8) v. Minnesota
Illinois has won one of three against Baylor, Duke, and Missouri, but that's not all that bad with how Baylor and Missouri are playing right now. I like them to bounce back here. The question is whether or not they can win by 9+ against a 6-0 Minnesota team that has been all over the place in their wins. They've crushed teams and also played games that were far too close, but they also haven't played a team of this quality yet. I'm going to trust an angry Illinois team to take it out on the Golden Gophers tonight.
A true toss-up. I like Tulsa a little bit more, so I'll lean towards them.
VCU (-14) v. Western Carolina
VCU is red-hot, and WCU has been less than impressive despite their 6-1 record. Their last five games have either been wins over D2 opponents or very close wins over Tennessee Tech, UNC Asheville, and NC A&T. Take VCU here.
App St isn't great, but they beat SC St by 20 and split close games with Bowling Green and Charlotte. Against a Tennessee team that might be due for a bit of a slow start after two 9-point wins in big games against Colorado and Cincinnati, I think App St does just enough to keep this one within 20.
Utah v. Utah Valley (+18.5)
Utah Valley has only lost by more than 10 once this season. That was by 22 against BYU, the team that just beat Utah by 18. Utah only beat a terrible Idaho St team by 16, and I don't see them getting 19 here.
St Louis (-13.5) v. Indiana St
We're in Always Pick St Louis mode. They've covered four times this season, beaten LSU, and won their other three games by 23, 37, and 53. They win by 15+ here as well.
This is a very good Furman team that just hung within 5 of Cincinnati, but they're catching Alabama at the wrong time. This is a Bama team looking to make a statement after a loss to Clemson, and they do that here.
Iowa St (-7.5) v. Kansas St
Iowa St is not good. They're not a good basketball team by any measure. And yet, here's a list of teams Kansas St has lost by more than 8 to so far – Drake (good), Colorado (also good), UNLV (not good), Fort Hays St (yikes). Kansas St is abysmal, and I will bet against them every chance I get.
St Marys (-8.5) v. Eastern Washington
This is a good Eastern Washington team that has pushed Washington St and Arizona to their limit, but they broke and lost by 17 to Oregon in their last D1 game. St Mary's is of that caliber, and they find enough to win this one by double digits.
Wisconsin v. Loyola Chicago (+8.5)
The trust me pick of the day
THE PARLAY – $10 to win $54
Florida St (-8) v. Ga Tech
UCLA (-23) v. Long Beach St
Illinois ML
Wofford ML
GAMES TO KEEP AN EYE ON
Akron v. Saint Bonaventure
This one starts early, and there's just not enough data on these teams to make a good choice. Both had good seasons last year, and Akron is the only one to have played so far this year. That game came against a non-D1 team, which reveals next to nothing. Keep an eye on this game to see how both teams play because they could be mid-major threats throughout the season.
I don't have a good enough feel for these two to mark a pick, but keep an eye on it to gain a better idea of how the MAC is shaping up early.
I really don't like the -11 line for Davidson here, but it's worth keeping an eye on to see how Davidson plays. It's still not clear how good they are after close losses to Texas and Providence, relatively disappointing margins of victory over High Point and UNLV, and a demolition of Georgia Southern. Another decent win here would be telling of their ability.