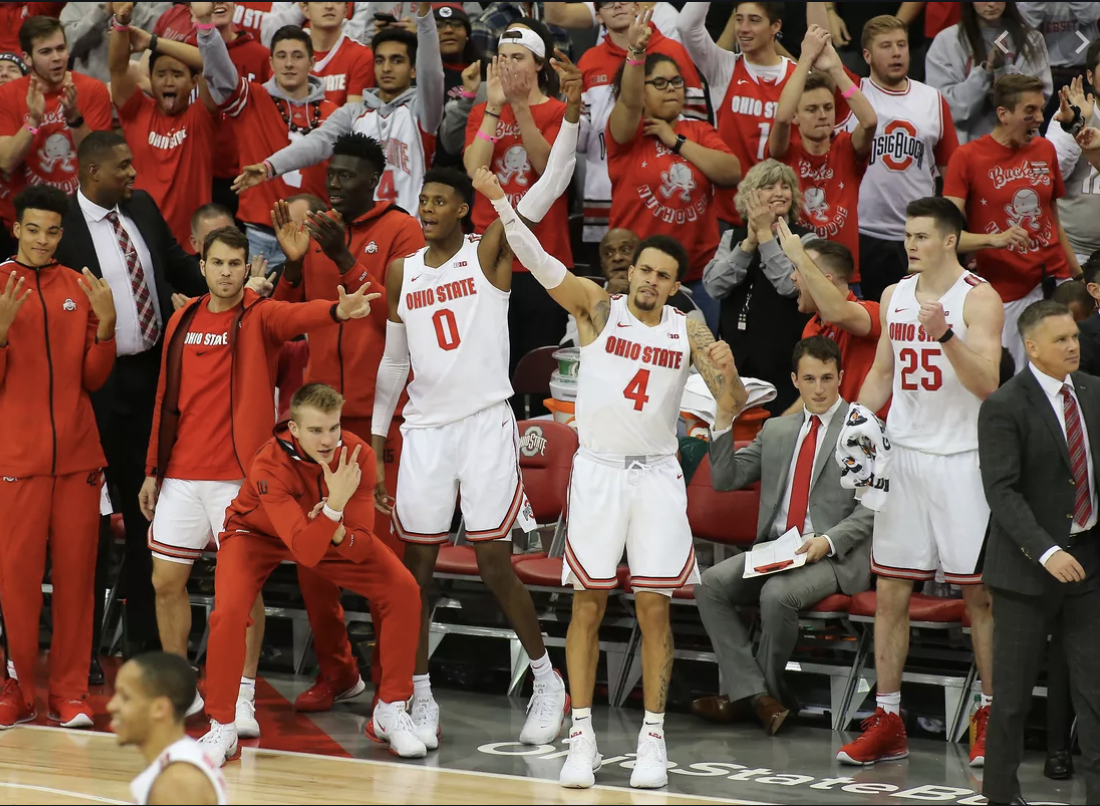 Straight to the picks today. Let's get to it.
College Basketball Record: 154-143-3 on individual bets, 6-36 on parlays, +$191.00
All Involved CBB Picks: 213-186-6 ATS, 18-19 Dog MLs
$11 for $10
Long Island v. Sacred Heart (+2.5)
Long Island returns about half of last year's team in comparison to Sacred Heart's 25%, but Sacred Heart went 20-13 last year while Long Island sat around .500. Throw in the fact that only Sacred Heart has played so far this season (a 63-86 loss to Rutgers), and this line is worth a play.
Chattanooga (-6.5) v. UNC Asheville
Chattanooga. 6-0. The Mocs have won games by 10, 9, 8, and 7 against some lower-tier D1 teams, but they've still won them all. Against a UNC Asheville team that has mostly struggled to beat or separate from anyone other than SC State, the Mocs ride again. Take Chattanooga.
Florida v. North Florida (+25)
North Florida has really picked it up recently. They beat FIU, lost to ECU by just 6, and only lost to FAU by 2. Of course, the other losses – 11 to High Point, 13 to EKU, 35 to NC St, 28 to FSU, and 18 to Miami – are still there, but it does feel like this team is playing better right now. Throw in the fact that FSU barely covered -25 against them and then crushed Florida the other day, and it's hard to take the Gators here.
FIU v. Florida Gulf Coast (+1.5)
I don't like FIU at all. After narrow wins over D2 Flagler to open their season, they rolled over a bad Central Michigan team before splitting close games against D1 powerhouses Jacksonville St and North Florida. I wouldn't necessarily say that FGCU has a great team – they lost to South Florida by almost 20 – but they did just beat Miami. They have the momentum, and I would take them here.
Belmont v. Kennesaw St (+24)
Kennesaw St is 0-2 with an average margin of defeat of 30 against D1 opponents (UAB and Creighton), but I refuse to give Belmont 25 points here. Their biggest win is by 17 over a terrible Howard team, and they've played the likes of George Mason, Lipscomb, Tennessee St, and Queens University (not D1). K State has at least shown an ability to score in 3 wins against non-D1 opponents. Don't bet on Belmont here.
I'm giving UAB a second chance. In their first five games, they never won by less than 22 despite playing four D1 opponents. Last time out, they missed coverage by half a point after a 4-point win over ETSU. That can't happen again here. Southern is a good opponent for this, as they're 0-3 with a loss to NC Central and 62 combined points worth of losses to Arkansas and Iowa. UAB gets the job done.
Texas (-28.5) v. Sam Houston St
Before LSU broke the streak in a 22-point win, SH St had lost every D1 game by 30-32 points. Those games came against good teams in Texas Tech, SMU, and Boise St, but they were still huge losses. Against a good Texas team, we return to that 30+ format. Horns up.
For better of for worse, I'm officially all-in on Bryant. They lost my Lock of the Week, but they've still been very impressive to start the season. Against a Wagner team that produced just 45 points in a 33-point loss to Seton Hall in their only game, Bryant will have more than enough offense to cover.
LSU (-26.5) v. New Orleans
LSU has a spotty track record against the bad teams this year. While they're 4-0 in those games without too many issues, they're just 2-2 ATS. I'll side with them here because I like them and because New Orleans hasn't been good and lost A&M by 29 earlier, but this is a bit of a risky proposition. 50/50 odds to whether or not it hits.
Richmond (-7) v. Vanderbilt
Richmond suffered a setback the other day with a 71-87 loss to WVU that really wasn't even that close, but this is a veteran team that will be motivated to finish what they started last year. They're going to be fired up for this game, and I don't see a strong enough effort coming from a Vanderbilt team that struggled with Valparaiso and then needed some time to get going against Mississippi Valley St. Richmond is simply better than Vandy, and they'll make sure to show it today.
Syracuse (-17.5) v. Northeastern
Syracuse responded to a 63-73 loss to a very good Rutgers team with an absolute massacre of Boston College. They have now won three of five games by 30+. Northeastern has split games against UMass so far, and they appear to be set for a bit of a down stretch that started last season after 23 wins in both '18 and '19. I'll ride with Syracuse.
WONT LOSE PARLAY – $10 to win $164
Colorado (-22) v. Omaha
Nova v. Butler (+13)
Samford (-1.5) v. Troy
Drake (-5.5) v. South Dakota
Richmond ML
*Drake has been postponed to Friday. Not sure why I was allowed to place this, but the others are still in play.
MAJOR CONFERENCE PARLAY – $10 to win $369
Pitt (-3) v. Miami
Purdue v. OSU (+185)
Memphis v. Tulane (+10)
Oklahoma v. Oral Roberts (+16.5)
Cincinnati v. South Florida (+8)
THE OTHER MAJOR CONFERENCE PARLAY – $10 to win $160
Duke v. Notre Dame (+145)
Ok St v. TCU (+5)
Washington (-7) v. Montana
Arizona St v. UTEP (+13.5)
THE GREASIEST OF THE PARLAYS – $10 to win $544
Washington ML
Samford ML
Marshall (-7.5) v. Toledo
Georgia St v. Mercer (+160)
Arizona v. Cal Baptist (+23)
Ole Miss (-13) v. MTSU
Northern Colorado (-270) v. Denver
Duke v. Notre Dame (+145)
Duke has yet to beat a major conference team. Notre Dame managed it against Kentucky the other day. +145 is great value here in what should be a toss-up.
Purdue v. Ohio St (+185)
A similar story here. Neither team has been all that impressive by margin of victory so far, and Purdue simply should not be favored by this much. Take a shot with the Buckeyes, who have yet to lose this season despite some closer than expected games.
GAMES TO KEEP AN EYE ON
An early A10 matchup here. UMass has split games with Northeastern while La Salle is 1-3 against D1 competition with a loss to St Peters. Neither teams looks great right now, but keep an eye on this one to see if either can differentiate themselves from the other early on.
St Francis v. Central Connecticut St
St Francis has the chance to start 3-1 in Northeast Conference play with a win here. They beat CC St by 5 yesterday. Keep an eye on this one to see if they can grab that third win and establish some good standing early in the conference season.
Mississippi St v. Central Arkansas
I won't touch this line, but it's worth keeping an eye on Mississippi St here. They've shown some good things recently with a highly competitive game with Dayton and some bigger wins over inferior opponents. A really close game here would be a bad sign ahead of SEC play, and the Bulldogs only have one game between today and their conference opener against Georgia (Dec. 30).
Pick this one up and throw it as far as you can. DO NOT bet on this game. Whatever you do. It's awful all around. But, keep an eye on it to see if an abysmal Oregon St team at least shows some signs of life against a more abysmal UTSA team.