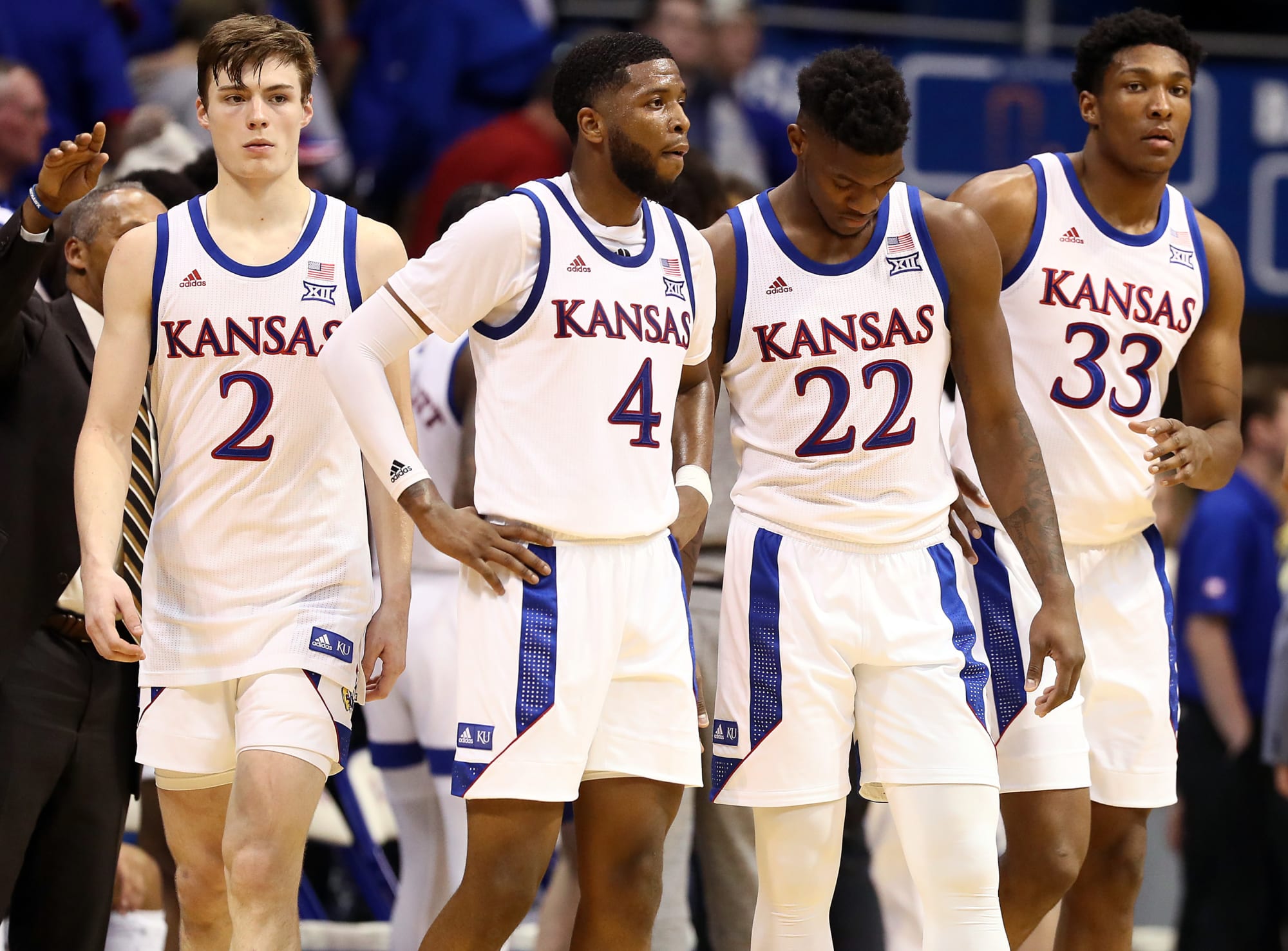 I went 12-12 ATS yesterday and lost $75, so that was fun. My individual spread picks went just 4-5 (-$15), my two underdog winners both lost (-$20), and my parlays crashed and burned (-$40). That'll do it. But today is a new day, and Mike Bets is still above +$100 on the year. That's all that matters. Let's stay there with today's picks. It's a slow day and a comeback day, so I'm going to make it a 2-unit day again.
College Basketball Record: 158-150-3 on individual bets, 6-40 on parlays, +$116.00
All Involved CBB Picks: 225-198-6 ATS, 18-22 Dog MLs
$22 for $20
Southern Illinois v. North Dakota (+7)
Southern Illinois is 3-0, but their only two D1 wins have come by 4 over Murray State (2-2 against D1 teams) and by 8 over SE Missouri State (2-3 against D1 teams). North Dakota is worse than both by record at 1-5, but they've played a tougher schedule, including a 9-point loss to Minnesota. Every game they've played has been within 12 points. I don't know if North Dakota wins this game, but they should keep it close.
LIU Brooklyn (-5.5) v. Sacred Heart
These two played yesterday, and LIU walked away with a 20-point win. These back-to-backs are always tough because it's possible that we see great variation from one game to the next. It's hard to produce the same performance against the same team two nights in a row. It's still not smart to bet on a team that just lost by 20 to now play this game within 5. I'll put some faith in LIU Brooklyn.
Bryant is 5-2 with five wins of 8+, a one-point loss to Syracuse, and an inexcusable blown lead in their other loss. They're averaging 87.3 points per game against D1 opponents and allowing 79.8. That's nearly an eight-point win by average. Against a Wagner team that is now 0-2 and -45 on the year with losses to Seton Hall (33) and Bryant (12 yesterday), I'll take Bryant to cover again.
Coastal Carolina (-21) v. Delaware St
Delaware St opened with a 60-point loss to Wake Forest on November 25. They haven't played since. They were a terrible shooting team last season. Coastal hasn't been great, with a 1-1 record in D1 games, but they averaged 77.5 points in those two games and are 3-0 with an average score of 111-56.3 against subdivision opponents. They were top 30 in scoring last year. This is a team that can score and score often, and they should roll all over a weak Delaware St team.
Drexel v. St Joe's (+120) – $20
St Joe's is 48-9 in this series with a six-game winning streak. They pushed Auburn to the limit in their opener and then played Kansas to a 36-44 halftime score before falling apart in the second half. They haven't played since (almost three weeks), but I'll take them to come back with a bang here against a Drexel team that just lost 48-58 to La Salle.
Texas Tech v. Kansas (+150)
Kansas is 6-1 with wins over Kentucky and Creighton. They rolled all over Omaha their last time out. Tech is 6-1 too, but they're 0-1 against major conference opponents. Houston handled them without much difficulty about two weeks ago. Tech's season has largely consisted of beating up on cupcakes, and they have yet to show an ability to beat the better teams. Kansas has done that, and that's the difference in this one.
Creighton (-7) v. St Johns
Creighton opened Big East play with a 84-89 loss to Marquette, but they had looked great in a 4-1 start prior to that game. They beat North Dakota St, rolled through Nebraska, Kennesaw St, and Omaha, and went back-and-forth with Kansas in a one point loss. This is a very good team, and they've scored 84 or more in four of six games. St Johns is 5-3 but has been all over the place with their performances. They're now 0-2 in Big East play with losses to Seton Hall (9) and Georgetown (3 in OT). I would take Creighton over both of those teams without thinking much at all, and they should be inspired after the loss to Marquette. I like Creighton a lot here.
Oregon v. San Francisco (+7)
Since their opening loss to Missouri, Oregon has run through Seton Hall, Eastern Washington, Florida A&M, and Washington, and they've looked good doing it until they let Washington get far closer than they should have in their last game. San Francisco is 5-3 but coming off a terrible loss where they let Cal comeback from an eight-point halftime deficit and win. They had beaten Nevada, Cal Poly, and Long Beach St by an average of 32.7 points per game before that. I do really like this SF team, and I'll take them to stick within 7 here. Neither one of these teams has been perfect so far.
St Louis (-5) v. North Carolina St
This is a tough one. St Louis is 5-0 with four big wins over bad teams and a 85-81 win over a good team in LSU. NC St is 3-0 with an average margin of victory of 33.3, but they haven't played a good team and also haven't played in exactly two weeks due to covid issues. They're bringing just nine players to this game, and it's not clear yet which ones those are. They just started practicing again last Saturday after roughly ten days off, and they've only had 6-8 players in those practices. I think this could end up being a really good NC St team, but it's hard to take them here in these circumstances. St Louis is playing too well, and they keep that going tonight.
In their last two games, Omaha has lost to Kansas and Colorado by 87 combined points. That Colorado loss came yesterday. They've also lost to Drake by 21 and Creighton by 37. To put it simply, this team is not good. Wyoming is 5-1, and while they're not exactly rolling over anyone, they have beaten Denver by 22 and Mississippi Valley St by 30+. They can win big, and I have to take them here against an Omaha team that's in a rough spot.
Marquette (-3.5) v. Seton Hall
Seton Hall has wins over Penn St and St Johns and losses to Rhode Island, Oregon, and Louisville, the last of those three coming by just one point. They're 2-0 and +55 against lesser opponents. This isn't a bad team, and they showed their resilience with a huge comeback in the PSU game. I just like Marquette more. They've now beaten both Wisconsin and Creighton, and this time they keep the momentum rolling. It's no lock, given the losses to Oklahoma St and UCLA, but I trust Marquette to win this one by two possessions or more.
Loyola Marymount (-4.5) v. UC Irvine
UC Irvine is 0-3 and -68 against D1 opponents. Granted, those teams were Pepperdine, San Diego St, and USC, but this is a team that has yet to show any semblance of competitiveness against D1 teams. Loyola is just 3-3, but they've picked up some nice wins over UC Santa Barbara and Southern Utah and beat a bad team in Long Beach St by more than 20. They also hung within 15 points of Minnesota both times they played them, the second game being decided by just 3 points. I'll take them to cover this one.
Southern Utah v. Dixie State (+8)
Southern Utah is 4-1, but it hasn't been easy. They beat Montana by one twice. Dixie St, meanwhile, is a 3-0 D2 team that has gone 2-0 against D1 competition (Denver and North Dakota). Both games were incredibly close, but they still picked up those wins. I'll take them to stay within 8 here.
North Texas v. Houston Baptist (+23.5)
North Texas is an okay team capable of beating a bad team by a lot, but I don't see them covering this line. Houston Baptist isn't good, but they lost to TCU by 24, Arizona St by 23, SMU by 27, and Rice by 22 and 11. Why bet on North Texas to do better than these teams? Take HBU to cover.
GAMES TO KEEP AN EYE ON
Jackson St is awful, but I'll pass on this one because I'm not convinced that Bradley can cover a -17 line. They're good, but they're not the kind of team that wins games by that much. Keep an eye on this one to see how well they play.