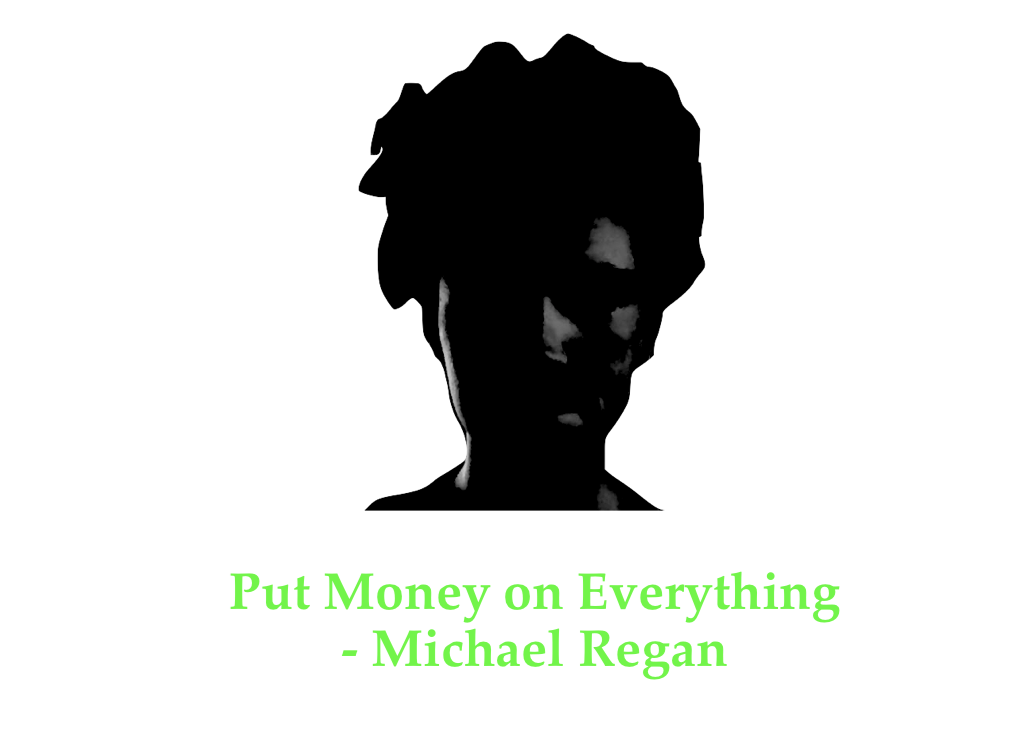 Yesterday, the Nets, without ten players, including at least their six or seven best guys, beat the Bucks. They were missing their top six scorers and their top three passers from the regular season. They only had five players that had played for the team before the bubble started. And yet, they won despite the Bucks being nearly 20-point favorites. There's a lesson about what effort will do for you somewhere in there.
To be fair to the Bucks, they were missing two key starters in Brook Lopez and Wesley Matthews. Lopez is a legitimate DPOY candidate who will likely finish fourth behind Giannis, Anthony Davis, and Rudy Gobert (in that order from first to third). Matthews is a very solid wing defender. Their absence is alway going to hurt the defense, and Milwaukee's other starters only played 16, 16, and 18 minutes. In those circumstances, the line is absolutely not -18.5, and the Bucks would have won this game if Giannis and Middleton had played in the second half. This loss doesn't carry much meaning, but it was still an unacceptable and lazy showing from start to finish. It didn't matter who was out there. Brooklyn was giving them the work all game with their random assortment of players, and it led to the win. The Nets easily could have folded and lost this game by 30, but they chose to, at the very least, win the effort battle. Winning that battle won't always win the war, but it will get you a lot closer than you were before. For the Nets, it was enough to go all the way yesterday.
Yesterday's Results –
The Suns and Pacers gave me a positive day despite little success elsewhere. Unfortunately, I moved to 0-8 on all individual bets involving the Grizzlies, Kings, or Pelicans, and I am now 0-4 on locks of the day. We'll try to end those streaks again today.
Total Record: 15-15-1 on individual bets, 2-9 on parlays, +22.85

My picks for tonight –
Jazz -6.0 (-105) – LOCK OF THE DAY
This game is a little rough, but I don't mind this pick at all.
The Grizzlies have now lost three relatively close games in a row. They're due for a win at some point, but they just lost Jaren Jackson Jr. for the season. He's not their most important player from a pure +/- perspective, but his injury is going to take away a skilled forward and put a dent in the depth. We might be looking at big minutes for Anthony Tolliver based on how the last few games have played out, and there's no telling how a young team is going to react to this on the fly. Memphis is still due for a win, with Jackson or without him, but the Jazz are too. They looked a lot better against the Lakers after a rough showing against the Thunder, and I think they carry that momentum to a solid win here. They simply have the best players, and they'll be looking to stabilize in the race for seeding.
I just can't justify picking the Wizards here. They've lost to the Suns, Nets, and Pacers by 13, 8, and 11 despite putting up a decent effort in those games. They're not playing terribly and losing; they just don't have the tools to hang with these teams going all-out for the full 48 minutes. At some point, they're going to get blown out, and the incredibly up-and-down Sixers might be the team to do it. They put up a much better effort against the Spurs in their last game, and they could ride that wave to a nice win here. I have very little faith in the Sixers, but it's not smart to pick the Wizards to cover against anybody right now.
I like the Spurs to get past the Nuggets. They've been playing well inside of the bubble, and a win here would put them into a tie for the 9 seed (Portland would technically have the edge by the winning percentage tiebreaker but that's a matter for another day). If the Grizzlies lose, San Antonio (and Portland) could end the day only one game back of the 8 seed. There's a lot on the line here.
The Nuggets are still missing Gary Harris and Will Barton. Jamal Murray is questionable, a designation that has not yet led to him making an appearance in a bubble game. Yes, they just beat the Thunder, but there is zero chance that Michael Porter Jr drops 37 and 12 again. Even with that performance, Denver needed both a late comeback from a seven-point deficit and overtime to beat a team that was playing without Dennis Schroder. They could win this game, but the Spurs are the better pick here, especially given the extra value they provide as dogs.

The Thunder played really well in their bubble opener, but they struggled in an overtime loss to the depleted Nuggets in their second game. What changed? Dennis Schroder left the bubble for the birth of his second child. That's a very good reason to leave, but it does leave the Thunder lacking as they head into what is already a tough match-up for them.
The Lakers are 2-0 against Oklahoma City this year, including a 15-point win that came without LeBron and Anthony Davis. The other match-up was oddly much closer, but both games were home games for the Thunder. It's hard to tell what that means in the bubble, but the Lakers are also riding a lot of momentum after their win over the Jazz the other night. I really like Oklahoma City, but the Lakers are simply the better team here, and with Schroder out, they should win by 7 or more.
The Magic just played yesterday, and they lost to the Pacers by 11 after being down 22-43 after the first quarter. I can't see them recovering from that so soon in a game against a tough, defensive-minded Raptors team. Toronto will also be looking to play a complete game after they let a significant second-half lead slip against the Heat two days ago. The odds just aren't in Orlando's favor here.
The Nets should get LeVert, Allen, and Harris back today, but yesterday's momentum isn't going to carry over here. So far in the bubble, the Nets have lost to the Magic by 10, given the Wizards their smallest loss so far, and beaten a thoroughly disinterested Bucks team by 3 (this one was without those three guys). The Celtics, coming off a rough loss to a Heat team without Jimmy Butler, should play inspired and roll here. After their opening loss to the Bucks, Boston murdered Portland early, and Brooklyn doesn't have Damian Lillard to help them get back into it.
Parlay of Jazz and Lakers picks
These are both clearly better teams with relatively small spreads to cover. I like these both a lot.
Parlay of Sixers and Spurs picks
These games start within 10 minutes of each other. Let's throw 'em together here.
Parlay of Raptors and Celtics picks
I like this at the end of the night. I think both teams will cover as we approach the playoffs.
Good luck everybody. All bets on my end are for $5 unless otherwise noted.