Power Rankings
22 min read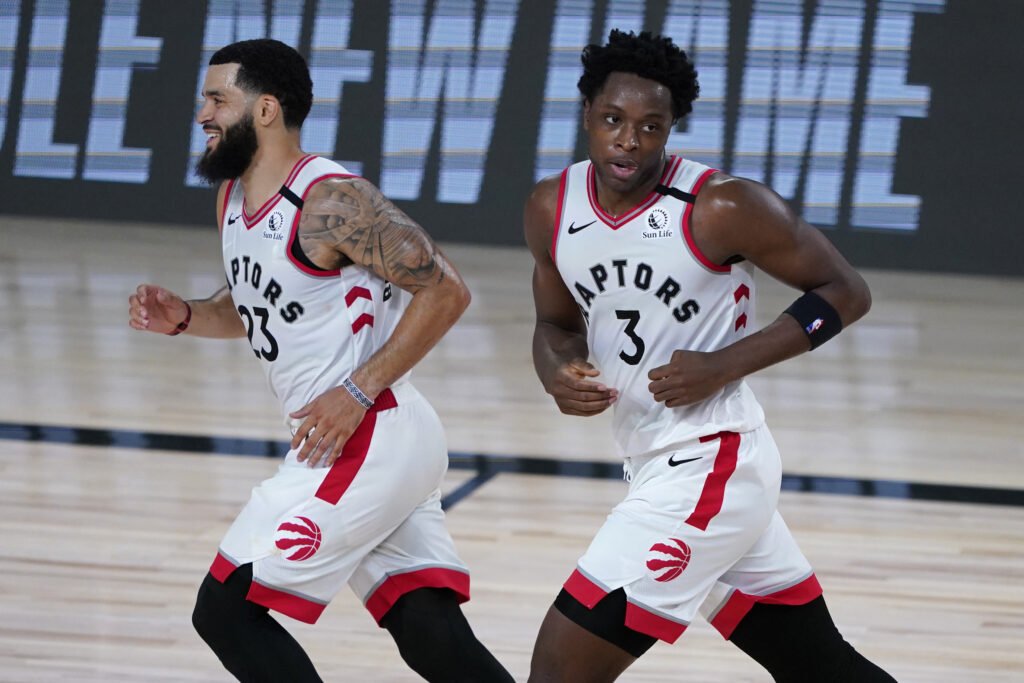 Week 22
***
We're back after roughly four months with the first official Power Rankings of the bubble. These are based on the full season rather than the last week of games, though play in the bubble – and how teams have responded to recent injuries – does have a strong influence. It's important to remember that these guys are playing games for the first time in four months. We can and should react to what happened this week, but things could change very quickly as teams adjust. This is especially true of teams like the Bucks and Clippers, who have yet to see their full complement of players take the court in Orlando.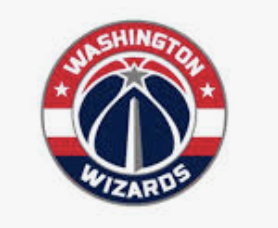 22. Washington Wizards
Record: 24-44, 0-4 last week
Conference Seed: 9th in East, one more loss will end playoff chances
Last Week: 22 (-)
The Wizards went 0-4 in the first of the two weeks they'll spend playing games in the bubble. In an ideal world, you don't want to lose four games in a row by an average of 10.25 points, but Washington isn't playing in an ideal world. They're without John Wall, Davis Bertans, and Bradley Beal, and they're playing against all of the teams in the league that are better than them. Even though the best team they've seen is either the Pacers or Sixers, they're easily outmatched every time they take the court.
On the bright side, the Wizards are getting some really good production from their young players –
Jerome Robinson is averaging 17 points per game
Rui Hachimura is averaging 11.8 points and 7.8 rebounds per game
Thomas Bryant is averaging 19.8 points and 10.3 boards per game while shooting 8-18 from deep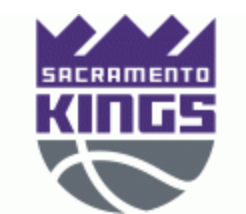 21. Sacramento Kings
Record: 28-39, 0-3 last week
Conference Seed: 13th in West, 3.5 back of Grizzlies
Last Week: 17 (Down 4)
The Kings had a disastrous week, and there are now four teams between them and the Grizzlies. It's over for Sacramento, who came into the bubble tied for the 9th seed. This is a younger team, but it's still incredibly disappointing to see how uninspired they've been this week. The season as a whole has been a major disappointment for a team that was looking to take the next step after a promising 2019, and the Kings will have a lot of things to figure out before next season starts. This is no longer a squad on an upwards trajectory.
One big bubble problem has been a lack of good individual performances offensively –
De'Aaron Fox dropped 39 on the Spurs in the opener, but Bogdan Bogdanovic (24) was the only other King to score more than 12.
Harry Giles, with 23, was the only King to score more than 13 in a blowout loss to the Magic.
Fox (28), Buddy Hield (21), and Kent Bazemore (16) were the only Kings to top 12 against the Mavs. Only Nemanja Bjelica (12) also scored more than 9.
Sacramento also blew a significant lead in the game against Dallas. In that scenario, with the entire season on the line, blowing the lead was unacceptable. Luke Walton has only been here for a year, but he should already be on the hot seat. These performances simply won't cut it.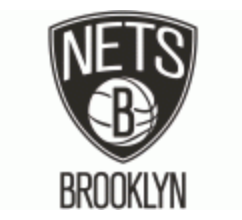 20. Brooklyn Nets
Record: 32-36, 2-2 last week
Conference Seed: 7th in East
Last Week: 20 (-)
The Nets are beyond depleted right now, and they performed rather admirably this week given that context. Like the Wizards, this is a team that's just lacking talent, and it's impressive that they were able to split their four games.
Outside of an 18-0 run to close the game against the Magic, Brooklyn was massacred by both Orlando and Boston. Those two games are a decent preview of what they're going to see in the first round of the playoffs, but the other two games revealed that interim coach Jacque Vaughn has his guys playing hard for him. The Nets took care of business against the Wizards despite 52 points from Thomas Bryant and Troy Brown, and they outworked the nonchalant Bucks in a big upset win without Joe Harris, Caris LeVert, and Jarrett Allen.
The Nets aren't going anywhere this season, and they weren't expected to with Kevin Durant and Kyrie Irving out. That doesn't mean their spirited play in the bubble won't have long-term ramifications. It might put Vaughn in the head coaching job on a permanent basis.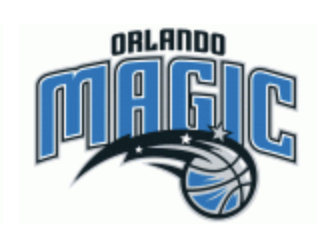 19. Orlando Magic
Record: 32-37, 2-2 last week
Conference Seed: 8th in East
Last Week: 18 (Down 1)
The Magic came out hot in their home city, beating the Nets and the Kings by double digits. They led the two games by a combined 64 points after three quarters. Nikola Vucevic averaged 22.5 points and 9.5 boards per game. Terrence Ross, Evan Fournier, and Aaron Gordon all had a twenty-point performance. Jonathan Isaac was working his way back into game shape. No one was confusing the Magic for contenders, but they were playing really well.
Then everything flipped on its head. Isaac tore his ACL at the end of the Kings game, putting his 2021 season and Orlando's future in jeopardy. The competition kicked up a notch and the Magic lost two in a row, getting outscored by 36 total points in the two first quarters. This was probably more of a reality check than any sort of real shift in quality of play. They had played two of the three worst teams in the bubble in their first two games, and they couldn't keep up with better teams. Despite the up-and-down nature of the week, nothing in the short-term future has really changed. This is a playoff team that's going to bow out after four or five first round games regardless of whether they end up with the 7 or 8 seed. The real issue is the long-term future, which went from murky to downright bleak when Isaac went down again.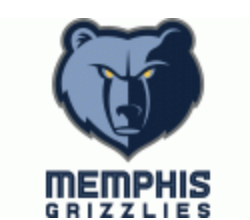 18. Memphis Grizzlies
Record: 32-37, 0-4 last week
Conference Seed: 8th in West
Last Week: 14 (Down 4)

This week could not have gone worse for the Grizzlies. They went 0-4, turning a 3.5 game lead over the pack chasing them into a one game edge. There are now five teams within three games of Memphis, and three within two. There's also bad news on the injury front. Jaren Jackson Jr, who leads the team in made threes, 3PT%, and blocks and barely trails Ja Morant in points per game, tore his meniscus and is done for the season. The Grizzlies, at this rate, might be done for the season too.
They had three chances against teams behind them in the standings, and they blew all three. At some point, you have to take care of business if you want to make the playoffs, and the Grizzlies have failed to do that repeatedly in the last week. It only gets harder from here too, with the Thunder, Raptors, Celtics, and Bucks forming the closing stretch of opponents. If the teams behind them stay hot, there's a chance the Grizzlies don't even stay in the top nine. They could miss the play-in tournament all together.
Here's the good news – Memphis lost those four games by a total of only 26 points. They went to OT with the Blazers and lost to the Spurs by 2. Even with Jackson out, they hung with the Jazz for most of the game and led for much of the first half. This is a team that's losing games, but it's not a team that's getting blown out. There's reason to believe they can nab two or three wins over those final four games with a few small adjustments, and that will be more than enough to give them a shot at the play-in. With that said, the match-up with the Thunder is about as close to a must-win as it gets.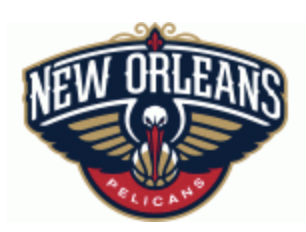 17. New Orleans Pelicans
Record: 29-38, 1-2 last week
Conference Seed: T-10th in West, 2 back of Grizzlies
Last Week: 15 (Down 2)

Here's the bad news – the Pelicans lost two of three this week to drop behind the Blazers in the chase for the 8 seed. They let one slip against the Jazz before getting demolished by the Clippers in their first two games. New Orleans looked disjointed at times, Lonzo Ball struggled to find his shot, and Zion Williamson was frustrated by a minutes restriction that hurt his rhythm and left him out of the Utah game in the closing minutes.
Here's the good news – the Pelicans put most of the pieces together in their third game, a solid win over the Grizzlies. Williamson and Brandon Ingram combined for 47 to lead the way in a game the Pels led from start to finish, and Josh Hart, Jrue Holiday, and JJ Redick all chipped in either 15 or 16 points. The better news is that New Orleans's last five games are against the Kings, Wizards, Spurs, Kings, and Magic. That's as easy as it gets in the bubble. With Williamson fully ready to go after his late return to the bubble, there are no more excuses. The Pelicans have the road to the playoffs in front of them, and there will be nobody but themselves to blame if they fall short.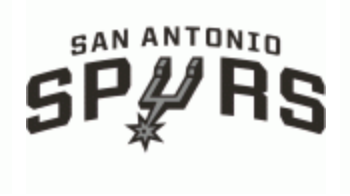 16. San Antonio Spurs
Record: 29-38, 2-2 last week
Conference Seed: T-10th in West, 2 back of Grizzlies
Last Week: 21 (Up 5)
The Spurs ended their week with two tough losses, but they deserve a ton of praise for the way they've played without LaMarcus Aldridge. They've received noticeable contributions from a number of different sources –
DeMar DeRozan has led the way, averaging 22.3 points, 7 assists, and 4.8 rebounds per game
Derrick White has been huge, averaging 21.3 points and 5.5 assists per game
Rudy Gay has stepped up like the vet that he is, averaging 17.3 points and 5.8 boards per game
Dejounte Murray averaged 15 points, 3 assists, and 6.3 boards per game over his first three appearances before struggling against Denver
Keldon Johnson has averaged 13 points and 5.1 boards per game after only making 12 appearances with the Spurs all season
Drew Eubanks averaged 8.7 points and 6.7 rebounds over the last three games after only making 17 appearance for the Spurs all season
Gregg Popovich has flexed his coaching muscles once again, and the Spurs will head into a tough closing stretch (Jazz, Pelicans, Rockets, Jazz) only one game back of the play-in tournament. Heading into the return of play, that's all they could have hoped for.
In my Spurs bubble preview, I wrote about how the poor play of Bryn Forbes had, for whatever reason, not been enough to limit his minutes and said that a change in that trend could at least slightly improve the team's overall performance. Forbes hasn't played in the bubble yet because of a quad injury. It's probably not a coincidence that the Spurs look good even with Aldridge sidelined.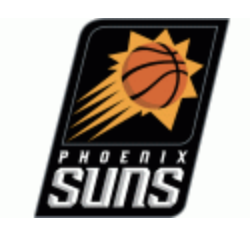 15. Phoenix Suns
Record: 29-39, 3-0 last week
Conference Seed: 12th in West, 2.5 back of Grizzlies
Last Week: 19 (Up 4)
Hats off to the Suns, who have come into the bubble and played with as much pride and focus as anyone in the league. They're trending upwards, and, even if they fall short of the playoffs (they're 1.5 games back of the play-in with three teams ahead of them), Phoenix is going to be heading into next season with a ton of momentum.
The Suns have beaten both the Mavs and the Clippers down in Orlando, and they've looked as good as almost anybody so far. Devin Booker is averaging 30.7 points and 5.3 assists per game, and he hit the game winner Wednesday against the Clippers. DeAndre Ayton is averaging 16.7 points and 9 boards per game, Ricky Rubio is tossing in 16.7 points and 6.7 assists, and Mikal Bridges, Cameron Johnson, Dario Saric, and even Cameron Payne have posted some impressive stat lines. All of this has been done without Kelly Oubre Jr and Aron Baynes, who may or may not be returning soon.
It's not going to be easy for the Suns to make the playoffs, either by their schedule or by the basic structure of the current standings, but they're playing well enough to give themselves a shot. To keep that shot alive, they'll need to keep the winning streak going against an equally hot Pacers team.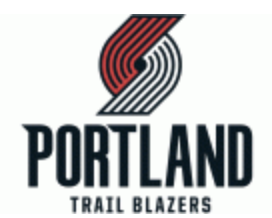 14. Portland Trail Blazers
Record: 31-38, 2-1 last week
Conference Seed: 9th in West, 1 back of Grizzlies
Last Week: 16 (Up 2)

The Blazers got off to a solid start in the bubble, and they're currently in pole position to make the play-in tournament. The way things are going, they could very easily end up in the 8 seed before the seeding games end. Portland got a huge overtime win against the Grizzlies before they split two against the Celtics and Rockets. Even in that loss to the Celtics, they generated buzz by coming back from a 19-point halftime deficit to push Boston all they way to the closing seconds.
The remaining schedule isn't exactly easy, with the Nuggets, Clippers, Sixers, and Mavs preceding the finale against the Nets, but Damian Lillard has exactly what he wants – the ability to control his team's destiny in the chase for the playoffs. No matter what happens elsewhere, the Blazers can make the postseason by winning the games in front of them.
Some important pieces beyond Lillard and CJ McCollum that deserve recognition here –
Gary Trent has been a major key as a third backcourt scorer. He's averaging 18 points per game and shooting 60% from deep inside the bubble
Jusuf Nurkic, in his first live NBA action in nearly 18 months, has been an absolute stud, averaging 22 points, 4.3 assists, and 12.3 rebounds per game. He's crucial to Portland's success
Carmelo Anthony has averaged 16.3 points and 7 boards per game and hit a number of clutch shots down the stretch of these games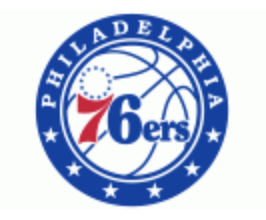 13. Philadelphia 76ers
Record: 41-27, 2-1 last week
Conference Seed: 6th in East
Last Week: 11 (Down 2)

The Sixers, in their first three bubble games, have been just as inconsistent as they were all season. They haven't had a great game yet, and that's enough to drop them down here.
They let TJ Warren go for 53 in the opener, and the Pacers won on the back of a 46-point fourth quarter that saw them overturn a six-point deficit at the quarter break.
They scraped by the Spurs in the final seconds despite taking a twelve-point lead into the fourth. Philadelphia only walked away with a two-point win after Shake Milton hit a three on the final scoring possession of the game.
They beat the lowly Wizards by 9 and were only up by three after three quarters. Only the Nets beat Washington by less, though the Suns and Pacers won by a similar 13 and 11. On the other hand, Phoenix and Indiana led the Wizards by 15 and 22 at various points. Philly never led by more than 11.
Now Ben Simmons is day-to-day with a knee injury. It doesn't appear to be serious, but it's just another roadblock as the Sixers try to find the championship rhythm that they flashed so little of this season. They're starting to run out of time.
On the bright side, Joel Embiid has come out firing in the bubble, averaging 32.7 points and 13.7 boards per game. He's ready to go. Tobias Harris, at 24 points and 6.7 boards per game, has been very good too. The fact that this team is so far away from where they want to be despite those performances is concerning.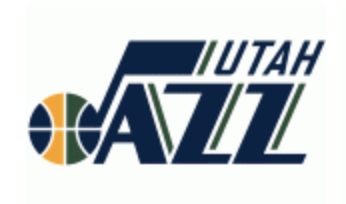 12. Utah Jazz
Record: 43-25, 2-2 last week
Conference Seed: 4th in West
Last Week: 12 (-)

The Jazz did just enough to hold onto the 4 seed as we enter the second week, but they haven't inspired much confidence in their title chances so far. If it wasn't for a dominant fourth quarter against the Pelicans (with Zion largely absent), we'd be looking at a 1-3 start for Utah. That start included a murder at the hands of the Thunder, the current first-round opponent based on seeding.
Rudy Gobert, Donovan Mitchell, and Mike Conley have been the leading bubble forces for a team trying to replace an elite shooter and scorer in Bojan Bogdanovic, and the offense hasn't been great. Before a win over the struggling Grizzlies, the Jazz hadn't topped 106 points in a game. For context, the Bucks and Magic are tied for 11th in the bubble with 117 points per game.
The one major positive has been the play of Conley, who's averaging 19.8 points and 5.8 assists per game. That's a significant kick up from his season averages of 14.4 and 4.5, and he's going to need to keep it up if this Utah team has any chance of going anywhere in the playoffs.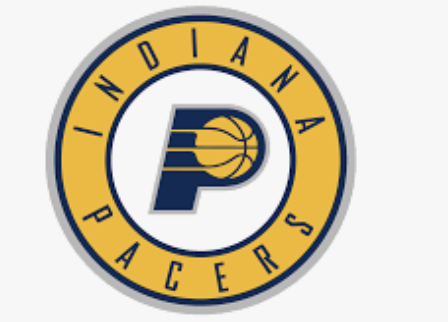 11. Indiana Pacers
Record: 42-26, 3-0 last week
Conference Seed: 5th in East
Last Week: 13 (Up 2)

Don't look now, but the Pacers, without Domantas Sabonis and with limited appearances from both Victor Oladipo and Malcolm Brogdon, have been as good as anybody down in Orlando. They're 8th in bubble scoring and sixth in defense by points allowed. The Suns (7th and 9th) are the only other team in the top ten in both.
TJ Warren has been the catalyst, averaging an absurd 39.7 points per game. He's shooting 65.3% from the floor and 60.9% from three on the kind of volume we saw from Bradley Beal this season. Brogdon, Myles Turner, and Aaron Holiday have led a solid supporting cast, and Indiana is doing this without getting anything close to peak performance from Oladipo.
Here's where the unfortunate disclaimers come in.
There's no way that Warren can keep this efficiency up. He's taking 24 shots per game. The best shooting percentage over a full season from a guard or forward taking at least 20 shots per game is 55.9%. That's nearly 10% below his current pace. The best full season three-point percentage from any player taking at least six threes per game (Warren is at 7.7 right now) is 45.4%. There's a massive fifteen percent gap there. He could keep this up for a few more games, but at some point the law of averages is going to have its say.
The other thing to look at is the schedule. The Pacers have played the Sixers, the Wizards, and the Magic, which is the opposite of a hard stretch in a space with only the twenty-two best teams in the league. It's going to get tougher from here, and that starts with a match-up against the equally hot Suns.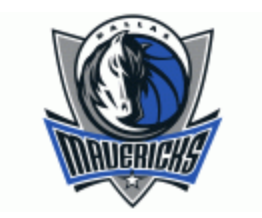 10. Dallas Mavericks
Record: 41-29, 1-2 last week
Conference Seed: 7th in West
Last Week: 10 (-)

The Mavs continued their trend of losing close games down in the bubble. Before the suspension of play, Dallas was 6-17 in games decided by less than five points or in overtime. They played three of those games this week, and two went in the loss column. The equally concerning piece here is the inability to hold onto leads. The Mavs led the Rockets by 11 after three quarters, and they were up on the Suns by 13 at half. Those can't turn into losses in the playoffs if you want to win a series or two. Dallas has been superb offensively all year, but they simply don't have the late-game execution any great team needs. That's a fixable issue in the long run for their young core, but it's going to stand in the way of any postseason progress they were hoping to make this year.
The Mavs didn't get off to the best start record-wise, but Luka Doncic and Kristaps Porzingis have been major bubble producers so far. Doncic averaged 34 points, 11 assists, and 13 boards per game. Those numbers don't even make sense for a 21 year old. Porzingis is averaging 30.3 points and 10.3 boards per game despite being wildly inefficient. The foundation in Dallas is looking good. They just need to update the finishing.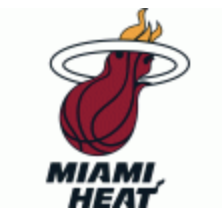 9. Miami Heat
Record: 45-26
Conference Seed: 4th in East
Last Week: 9 (-)

The Heat got off to a great start in the bubble, beating the Nuggets and Celtics and playing the Raptors close. That win over Boston came without Jimmy Butler, but I still couldn't quite justify moving them ahead of any of the teams above them here just because of those three games. They're right where they belong based on the full season, and they'll need to show me more against the Bucks, Suns, Pacers, and Thunder this week to move up.
Miami's defense has been the key, ranking fourth in points allowed and sixth in defensive rating. They're tenth in points allowed off of turnovers, fourth in fast break points allowed, and eighth in opponent points in the paint, showing an ability to control a number of different defensive aspects. They're also in the top ten in both steals and blocks per game.
Goran Dragic is averaging 19.3 points and 4.3 assists per game, Duncan Robinson went 8-18 from deep in the two games that didn't include the Raptors, and Kelly Olynyk is averaging 17.3 points per game. Butler and Bam Adebayo are the best players in Miami, but the Heat will need the supporting cast to stay hot if they're going to make some noise in the postseason.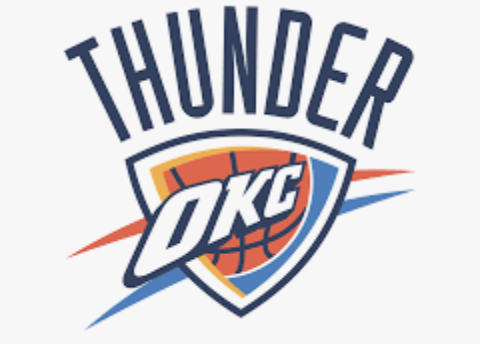 8. Oklahoma City Thunder
Record: 42-25, 2-1 last week
Conference Seed: T-5th in West
Last Week: 8 (-)

The Thunder had a really good week, sandwiching a tight loss to the Nuggets between blowout wins over the Jazz and Lakers. The games against Denver and Los Angeles came without key sixth man Dennis Schroder, who left the bubble for the birth of his second child. The win over the Lakers, without Schroder, was wildly impressive.
OKC's defense was the catalyst. They trail only the Raptors in points allowed inside the bubble, and those two teams have a huge lead over the rest of the pack in defensive rating –
Raptors – 96.1
Thunder – 97.4
Lakers – 102.4
Clippers – 105.6
It'll be interesting to see if they can keep up the defensive pace as play continues. This was a good defensive team all season, but they were just good. This level of dominance seems like it might be a little too good to be true.
On the other side of the ball, Chris Paul's brilliance has been on full display. He's averaging 20.7 points and 7 assists per game. Shai Gilgeous-Alexander, Steven Adams, and Danilo Gallinari have all started off hot inside the bubble too. SGA will be especially big as long as Schroder remains out, as Billy Donovan will need to stagger his star guards' minutes with more frequency.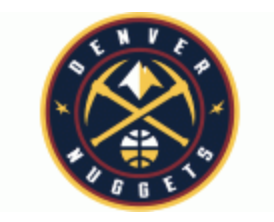 7. Denver Nuggets
Record: 45-23, 2-1 last week
Conference Seed: 3rd in West
Last Week: 7 (-)

The Nuggets won two of three without three starters (Jamal Murray, Will Barton, Gary Harris), and it was largely on the back of Michael Porter Jr. In the two wins over the Thunder and Spurs, Porter averaged 33.5 points and 13.5 rebounds. He posted the two highest scoring games and two of the top three rebounding games of his season and career, and he shot 76.7% from the field and 60% from three. That efficiency isn't sustainable at all, but it was enough to tide Denver over while they wait for about one-third of their playoff rotation to recover.
Porter's performance shouldn't distract from Nikola Jokic, who averaged 24.7 points, 9 assists, and 7.7 rebounds per game during a fantastic week. With Monte Morris (16.3 points per game) and Jerami Grant (14.3) also performing well, the Nuggets are rounding into decent shape down the stretch.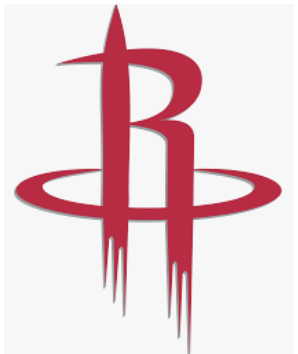 6. Houston Rockets
Record: 42-25, 2-1 last week
Conference Seed: T-5th in West
Last Week: 6 (-)

The Rockets, like they have for much of the season, failed to capitalize on their momentum and produce a perfect week, but that doesn't mean they weren't impressive in their opening two games.
Houston held the Mavs to a 20-point fourth quarter in their opener, which allowed them to come back and send it to overtime. They executed another late-game comeback against the Bucks (minus Eric Bledsoe and Pat Connaughton). James Harden averaged 36.5 points, 7.5 assists, and 8 boards in those first two games, and Russell Westbrook averaged 31 points, 8 assists, and 8.5 boards. Those two playing at that level is going to give the Rockets a chance against anyone. Danuel House (18 points per game) and Robert Covington (13 points and 9 boards per game) were also key, and they'll need to maintain that production in the playoffs.
Everyone, with the exception of House (17 points) and Jeff Green (22), took a bit of a step back against the Trail Blazers, but the ceiling for this team is still clear. It's championship or bust once again for Houston.
Eric Gordon has struggled all season long, so it's hard to say the Rockets really missed him this week. Still, he's set to return from injury soon, and he'll have one more chance to make something happen this year. Houston will be better off if he can find his game.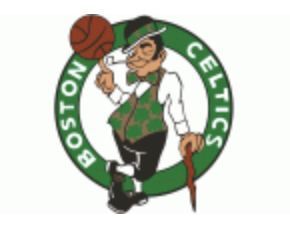 5. Boston Celtics
Record: 45-23, 2-2 last week
Conference Seed: 3rd in East
Last Week: 5 (-)

Boston's overall bubble numbers look more impressive than they actually are because of their 149-115 thrashing of the Nets, but they still showed some good things over the first week of play despite getting limited minutes from Kemba Walker.
The Celtics hung with the Bucks despite major struggles from Jayson Tatum, who shot 1-17 from the floor and also got credit for a tip-in that went in off the Bucks. On the flip side of that is the fact that the Celtics were healthy while the Bucks were missing three key rotation members, including their first team All-Defense point guard. Tatum won't be that bad very often, but that also wasn't really the Bucks as they are at their best.
In their other three games, the Celtics jumped out to a huge lead over Portland (good), almost blew that lead (bad), lost to the Heat without Jimmy Butler (also bad), and crushed the Nets without Walker (also good). In other words, it was an up-and-down week. It was still enough to maintain a secure lead over the Heat for the three seed. Barring a complete collapse, that lead isn't going anywhere with so few games left.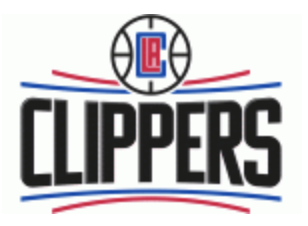 4. Los Angeles Clippers
Record: 45-22, 1-2 last week
Conference Seed: 2nd in West
Last Week: 4 (-)

The Clippers blew out the Pelicans in between two two-point losses to the Lakers and Suns. With Montrezl Harrell out for three of those games and Lou Williams out for the first two, there's not a whole lot to take away other than the fact that the Clippers will be right up there with anyone in the fight to get out of the West if they get everyone back and healthy.
With that said, Los Angeles also shot an unsustainable 41-83 from deep in their games against the Lakers and Pelicans before dropping down to 27% against the Suns. Don't expect this team to run through the West just because they stuck with the Lakers without their two most important bench guys. Hot shooting played a big role in that game, and, even at full strength, the Clippers are going to need to pull out all the stops to make it to the Finals.
One good sign on that front – Paul George has been in a groove. He's averaging 27 points per game in the bubble.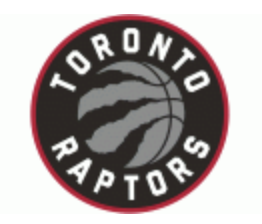 3. Toronto Raptors
Record: 49-18, 3-0 last week
Conference Seed: 2nd in East
Last Week: 3 (-)

The Raptors have arguably been the most impressive team inside of the bubble so far. Their defense, which ranked only behind the Bucks during the first part of the season, hasn't missed a beat, and they've all but locked up the 2 seed and a first round match-up with the Nets or Magic. It's hard to overstate just how good the defense has been. They're allowing 98 points per game. Only the Thunder (100.3) are allowing less than 101, and the Lakers, at 105.3, are in third.
Toronto did it against solid competition too. They shut down the Lakers throughout in their opener and then pulled away with a strong second half offensively. They also took down the Heat, another team that has really impressed down in Orlando.
The key for the Raptors has been cutting the shooting percentages of their opponents. The Lakers shot 35.4% from the field (13% below average) and 25% from three (11.1% below average). The Heat shot 42.5% from the field (4.5%) and 31.1% from three (7.1%). The Magic shot 40.2% from the field (4.3%) and 26.8% from three (7.6%). It'll be interesting to see if they can keep up that big of a cut over the next few weeks. I would guess teams start to shoot a little bit closer to their averages as the sample size increases.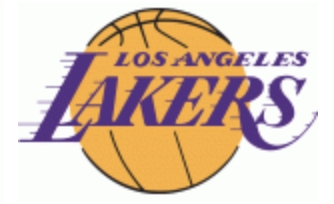 2. Los Angeles Lakers
Record: 51-16, 2-2 last week
Conference Seed: 1st in West
Last Week: 2 (-)

The Lakers have been a little iffy so far, especially offensively. They're last in the league in bubble scoring, trailing the Wizards and Pelicans by roughly six points and the rest of the pack by more than eight. Only the Grizzlies, Kings, Nets, and Wizards have been worse by point differential. Los Angeles isn't exactly alone in their struggles, but no other contender has been quite that bad. To make matters worse, the Lakers are alone among the struggling contenders in having their full roster available. Dwight Howard, the backup center, missed the loss to the Thunder, but everyone else who is going to play for the Lakers at any point in the bubble has been with them since their opener. That stands in sharp contrast to the Clippers and Bucks, who have seen key players in Lou Williams, Montrezl Harrell, Patrick Beverley, Eric Bledsoe, Brook Lopez, and Wes Matthews limited or unavailable.
Los Angeles can lean on the excuse of rust, like everyone else, but Avery Bradley and Rajon Rondo aren't walking through the door to provide a boost. They're going to have to get better with what they have. That needs to start with LeBron, Anthony Davis, Kentavious Caldwell-Pope, and Danny Green making shots. Those four are shooting a combined 43.3% from the floor (down 5.1% from their overall average) and 27% from three (down 9.1%). That's not going to get the job done when the games start to matter, and, unlike the Bucks and Raptors, the Lakers aren't going to have a cakewalk of a series in the first round. They need to be ready to go after these next four games.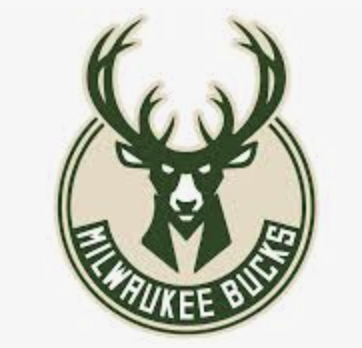 1. Milwaukee Bucks
Record: 54-14, 1-2 last week
Conference Seed: 1st in East
Last Week: 1 (-)

The Bucks haven't exactly impressed so far in the bubble, but they haven't played a game as a fully equipped team either. Eric Bledsoe, Pat Connaughton, and Marvin Williams all missed the opener against the Celtics. Bledsoe and Connaughton missed the second game against the Rockets. Brook Lopez and Wesley Matthews missed the third game against the Nets, and the only players to play more than 18 minutes for Milwaukee were Williams, George Hill, Robin Lopez, Ersan Ilyasova, and Donte DiVincenzo. That's not your typical top five Bucks right there.
Given all of that, going 1-2 isn't the end of the world, especially considering that the win came against a playoff rival and that the losses were by a combined 7 points. The Bucks even led the Rockets by more than that in the final minutes before a terrible stretch of sloppy play to close it.
The two major issues that have popped up over these three games are both fixable:
Getting Lopez and Bledsoe back on the court at the same time should help a defense that has dropped from top-of-the-league to slightly above average. Getting Bledsoe back into the swing of things in general should specifically help the recent issues on the perimeter.
Sloppy play and turnovers have been a major problem, but that's not unexpected after such a long layoff. Missing your point guard isn't going to help there either.
At the end of the day, the Bucks were the league's best team before the break. Their goal is to take home the title, and these early games are largely irrelevant, especially given how many guys have been in and out of the line-up. Milwaukee's season will be defined by how they play in the games that matter, and they've still got time to get the full roster ready for those games.