Mike Bets #74
12 min read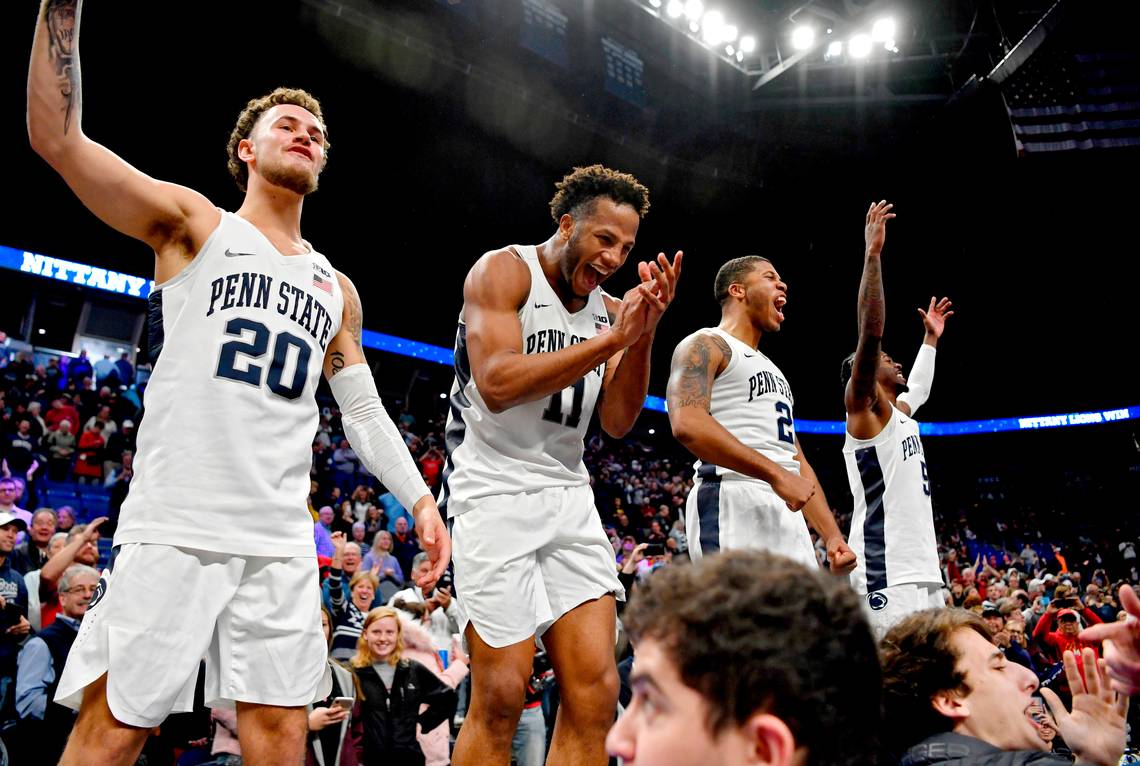 Breaking News: I have lost my inspiration. My confidence. My ability to see the board clearly. Yesterday marked the eleventh day out of twelve that I finished on the wrong side of $0. I'm triple-putting for double bogeys, striking out looking, and air-balling threes. It has been a miserable stretch.
And yet, there is hope. I was slightly positive on Monday. I was in a decent position yesterday before the late games threw me off the roof. I just need that elusive boost of momentum. I need to move beyond the losses. I need to
Let them go
Let them go
Can't pick losers anymore
Let them go
Let them –
Let's get to the picks. Locks only. Winners only.
College Basketball Record: 178-179-3 on individual bets, 6-42 on parlays, -$116.00
All Involved CBB Picks: 257-242-6 ATS, 20-27 Dog MLs
NBA Record: 3-8, -$93
Joint Parlays: 0-2, -$25
Say it with me. Lock. Before an inexplicable stumble into a 1-point win over James Madison after a 15-point halftime lead, VCU, barring losses to West Virginia and Penn State, hadn't won a game by less than 11. They had won four straight by 18 or more. This is a really good Rams team, and they take advantage of a poor St Joe's team to start conference play. St Joe's is 0-5 and coming off a 36-point loss to Tennessee. They've also lost to Villanova and Kansas by 20+. Take VCU.
Furman v. Chattanooga (+8)
Did someone say lock? I think someone said lock. Chattanooga is 9-0. 9-0. They have nine wins and zero losses. All of their D1 wins have come by 3-10 points, but that doesn't matter. This team knows how to compete and get the job done. Furman is a pretty good 6-3 team capable of blowing out weaker opponents, but the best team they've beaten so far is probably Charleston. They've lost close games to Cincinnati and Alabama and were blown out by Winthrop. In Chattanooga, the Chattanooga Mocs come through and cover.
Oh is that a lock? Yeah it looks like one to me. SMU is 5-0 with four wins of 15+, including their most recent outing against East Carolina. They also have a win over Dayton. Temple just lost to Houston by 26, scoring only 50 points in the process. Houston is elite, but SMU is still good enough to cover 8 here. The Owls have lost six straight conference games going back to last year, and they're relatively young and inexperienced. Take the Mustangs.
Belmont (-2) v. Murray State
This is a lock. Belmont is 8-1 and cruising. All eight of those wins have come by at least 9 points. There are some questions about their ability to win by 15, but this is a good team and the -2 line is a good one. Murray State is 4-3 and a big name program at this point, but so is Belmont. The Racers have a 17-point loss to Middle Tennessee State, and they just lost to Austin Peay after beating them by 30 earlier this season. They just haven't been consistent. Belmont has, and they push it to 9-1 today.
Georgia (-1.5) v. Mississippi State
This might be the year for Tom Crean and Georgia. They're 7-0 and playing very well right now with wins over Cincinnati and Northeastern by 33 combined points in their last two. An inexperienced Mississippi State team has looked better since opening double digit losses to Clemson and Liberty, but I believe in Georgia. This is a big chance to make an early SEC statement, and they get the job done.
Indiana v. Penn State (+6)
Both teams have flashed high ceilings so far. Indiana beat Providence and Stanford by 21 and 16. Penn State beat Virginia Tech by 20. They've also both shown some low floors. Indiana lost to Texas by 22 and is just 1-3 in their last four major conference games with losses to FSU, Northwestern, and Illinois and an eight-point win over Butler. Penn State is 0-2 in Big Ten play with a four-point loss to Michigan and a 17-point loss to Illinois. Indiana might be slightly better, but I'm not sure that's all that clear right now. I like Penn State with the six points.
Tennessee (-4) v. Missouri
I love Tennessee. They opened with 9-point wins over Colorado and Cincinnati and haven't won by less than 20 since. Missouri is also 6-0. I like them a lot too. But they've shown signs of weakness recently with a one-point win over Bradley. Their last five wins have come by 10 or less. The competition has been good, but I think Tennessee is the better and hotter team. I like the Vols a lot.
Go Bucks. There's a 0% chance they shoot as well as they did yesterday, but the defensive effort was inspiring. I like them to win by a decent amount again. The Heat don't have the tools to compete with Butler out right now.
The Lakers will be raring to go after a disappointing loss to Portland last time out. They lost the fourth by nine in an eight-point loss. The Spurs are 2-1, but I think the Lakers come in and cruise in the first game of an almost back-to-back in San Antonio (they play each other again but not until Friday).
Clippers v. Blazers (+135)
The Clippers are playing for the second night in a row. The Blazers have momentum and more rest. I like the Blazers.
NBA PARLAY – $20 to win $30
Celtics, Nets, Mavs MLs
All spread picks for $22. The ML pick (I think there's just one) is for $20. Lets have a day.
GAMES TO KEEP AN EYE ON
George Washington v. Fordham
Fordham is 0-0. George Washington is 1-6 with two consecutive one-point losses, another two by three points, and a fifth by just seven points. Do not bet on this basketball game. Still, keep an eye on it to gain a greater understanding of how the bottom of the A10 is shaping up early in conference play. Can George Washington finally get over the hump and pick up win #2?
This is an interesting one in the MAC. Ohio has really struggled against Marshall and Akron in their last two games, losing by 34 combined points, but they started the season hot with a 4-1 run that almost included a win over Illinois. Bowling Green is 5-2 with wins over App State and Buffalo and a decent opening effort in a 82-96 loss to Michigan, but they were also blown out by Wright State. Keep an eye on this one because it should be telling of where two potential MAC contenders stand right now. Can Ohio bounce back at home?
St Bonaventure v. Rhode Island
This should be a good one between two good A10 teams. The Bonnies have played just twice, producing single digit wins over Akron and Hofstra. Rhode Island is 3-5 and on a three-game losing streak, but they have double-digit wins over South Florida, San Francisco, and Seton Hall. They've held Arizona State, Boston College, and Western Kentucky within 6, and they only lost to Wisconsin and Davidson by 11 and 9, respectively. URI played a really tough non-conference slate. Their A10 opener (Davidson) didn't go very well, so keep an eye on this one to see if they can change that in game two.
Colorado State v. Fresno State
Colorado State beat Fresno by 22 last night, and thus should dominate the second game. Keep an eye on this one to see if they can. The Rams have gotten off to a good start outside of a 33-53 suffocation at the hands of St Marys. They need to keep playing well to show they can hang near the top of the Mountain West.
Betting on Big East basketball is almost never smart. I might have finally learned that lesson. Butler is 2-3. They lost to Southern Illinois. They lost to Villanova by 19. Of course, they also beat Providence 70-64 exactly one week ago. Providence is 6-3 and has been all over the place. They were crushed by Indiana and Stanford, narrowly escaped Davidson, beat DePaul and Seton Hall by 8 combined, and picked up a very nice 9-point win over TCU. I don't trust either team enough to bet on them, but keep an eye on this one because it could be important going forward. Providence should win this game at home. Will they?
UMass opened A10 play with a 85-66 win over La Salle, but they're just 2-2 with losses to Bryant and Northeastern. George Mason snuck to a 4-2 non-conference record with a relatively underwhelming stretch of performances against bad teams. Keep an eye on UMass here. They seemed poised for a bit of a step-up this season. Winning this game would be key there.
Am I betting on a team that just lost by 23 to Gonzaga? No. Am I betting on a 3-4 team whose best win saw them lose the second half by 21 and escape at the buzzer against a Kentucky team that is now 1-6? Also no. It might be reasonable to toss a UVA -250 ML in a parlay, but I would not take the spread. We really don't know how good Virginia is. Their best win is Kent State, and that one came down to the final few possessions. They were just steamrolled by Gonzaga by a margin just five points less than the losses of Iowa, Kansas, and West Virginia combined. They might not be that good. Keep an eye on this one because a win over Notre Dame, especially a convincing one, would bring some calm. The Fighting Irish aren't bad – they've kept losses to Ohio State, Purdue, Michigan State, and Duke to 10 or less – but they're not all that good either. That win over Kentucky easily could have been a loss despite the dominant first half, and their other wins over Detroit and Bellarmine came by 19 combined points. This is an important game early on in ACC play. A Notre Dame win would mean chaos for Virginia.
This line (-13) stinks. It's right on the border. Don't take it. Nebraska has lost to Michigan by 11 (home), Wisconsin by 14 (road), Georgia Tech by 11 (home), and Creighton by 24 (road). They also lost to Nevada by 3 with their most impressive wins coming against South Dakota and North Dakota State. Ohio State, at home, should cover -13. It's just not worth the bet. Nebraska isn't good, but they're no cupcake. They can hang within 10-15 of the best Big 10 teams. Keep an eye on this one to see how Ohio State plays. They picked up very impressive wins over UCLA (neutral but in Cleveland) and Rutgers at home in-between close road losses to Purdue and Northwestern. A statement win over the Huskers here would be big ahead of their incredibly tough remaining Big 10 slate, where the easiest games are at home against Penn State and Indiana.
This could be an important game early on in Southern Conference play. Western Carolina is 7-2. Their two losses came by 25 to VCU and against a Troy team that now has four D1 losses of 20+. There are a lot of close wins against poor competition on that game schedule. ETSU is talented but inexperienced with a lot of new players. They're 4-2 in their last six. They also haven't been all that impressive. Keep an eye on this one because one of these teams could make an early statement about their intentions for the season.
This isn't a particularly interesting A10 game, but keep an eye on Dayton's ability to pull away here. They're clearly the better team, but they have yet to win by more than 6 on their way to a 4-1 start. Two of those wins came against Ole Miss and Mississippi State, but two also came against Northern Kentucky and Eastern Illinois. Can they win by more against a 3-5 La Salle team? The Explorers have some decent wins over Drexel and Delaware, but they're the inferior team here.
This should be a barnburner. I won't bet on it. Arkansas is 8-0 with zero (that's 0) wins of less than 11 points. They've crushed an easy non-conference slate. Of course, that means that their best win is either North Texas or Abilene Christian. Those aren't bad teams by any means, but it's still a step-up to Auburn here. Is it a step the Razorbacks can make? Auburn has won five straight in impressive fashion after a 1-2 start, and they now have wins over Memphis, App State, and Texas Southern. Memphis, at least, is better than anyone Arkansas has played. Keep an eye on this one. It should be good – and telling of where both teams really stand.
Just how good is UCF? It's a question I've asked myself many times now. They've beaten Auburn, Florida State, and Cincinnati. They've lost to Michigan (by 22) and Houston. That's it. They haven't played any other games. I don't what to make of that. Keep an eye on this one because their performance against Tulane, a 5-2 team with zero wins over good teams and two conference losses to Memphis (6) and ECU (10), could bring us closer to an answer on the Knights.
This is a pick 'em game between two potential tourney teams, and it's crucial early on in the A10. Richmond has suffered disappointing losses to Hofstra and West Virginia, the latter being a disappointment because of the margin rather than the opponent. They also have wins over Kentucky, Northern Iowa, Wofford, Vanderbilt, and Loyola. This is a good team, even if they've stopped short of great so far. Davidson fits into the same boat. They lost 52-63 to Charlotte and have close losses to Texas and Providence, but they also have wins over UNLV, Rhode Island, and Vanderbilt. Keep an eye on this one. Like some of the other games today, it should be an entertaining and informative match-up.
It takes a lot of will power to turn this one down, but I will. Xavier is 8-1 with their only loss coming by 5 against Creighton. They blew out Oklahoma. They beat Marquette and Cincinnati. They should theoretically be the pick here, but they also have wins against Bradley, Toledo, and Eastern Kentucky that came by 3 or less points. Seton Hall has beaten Marquette too, along with wins over St Johns, Georgetown, and Penn State. They have four losses (Oregon, Louisville, Rhode Island, Providence), but they've also played a harder schedule. Are they really worse than Xavier? Maybe. Keep an eye on this one because we might find out tonight. Either that or we get a two-point game that tells us very little. Should be fun either way.
Boston College v. NC State
Boston College is not good. They're 2-5. Still, they've held Villanova, Minnesota, and St Johns within 10. They beat Rhode Island by 5. They're good enough to make me stay away from a -9 line here. Keep an eye on this one to see if NC State can come out and cover. They started really well against bad teams before a two-week covid break, and they lost to a good St Louis team by 11 in their first game back. They're 2-0 since that game, including a 3-point win over UNC to open ACC play. Was that win an early message to the rest of the league? If it was, a comfortable win over BC should be the only acceptable outcome here.
This should be UNC's game. They should be better than Georgia Tech. They should win, and they should do it without too much difficulty. I just don't know if we can trust them to do it. They're just 3-3 over their last six games with losses to Iowa, Texas, and NC State. They beat NC Southern by just 6. They beat Stanford by 4. The Texas and NC State losses were by 2 and 3, but this is a Tar Heels team that has not yet shown any sort of killer instinct. Keep an eye on this one to see if it surfaces against a solid Georgia Tech team.
These two just haven't played enough. UConn is 3-1. They've been impressive, with a split of close games against USC and Creighton, but they've also played just twice in December. DePaul is still just 1-1 and played their first game one week ago. They lost to Providence in their Big East opener. UConn should win, but I have no idea on the margin. Keep an eye on this one to get some more info on both teams.
How will Florida respond to the absence of Keyontae Johnson? They haven't played since the Florida State game and have only played four games overall. Keep an eye on this one to see how Florida looks. Vandy is -31 in games against Richmond and Davidson but has looked good against weaker competition. Florida should be able to win, but who knows how they come out without Johnson.
St Marys v. Sacramento State
St Marys is 8-2, but they just lost to San Diego St by 25. Keep an eye on this one to see how they respond against a 3-0 Sacramento State team that hasn't played in 25 days and only has D1 wins against Idaho.