Mike Bets #83
11 min read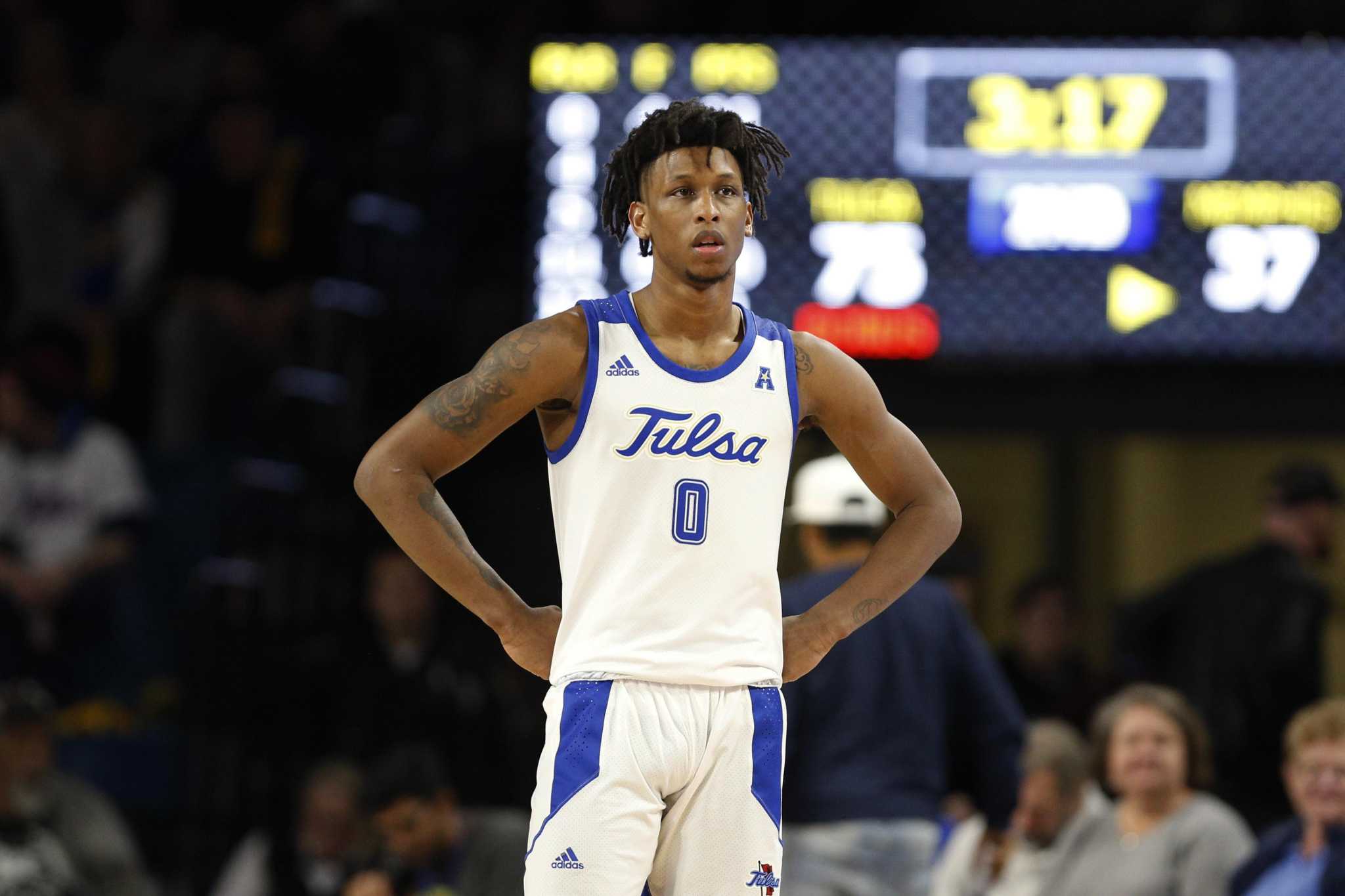 Yesterday was another good day. I was +$4 on CBB and +$26 on NBA. This is the first time in a long time (and maybe even all season) that I've had two straight positive NBA days. We all know the overall numbers are still ugly, but momentum! College basketball is back to being in a good spot after a few weeks of struggles. Now I just need to keep it there.
I'll do some intro thoughts today because I've gotten away from it a little bit recently:
Toledo is the class of the MAC, and they might be a team to watch come March Madness. The Rockets picked up a 33-point win over Eastern Michigan yesterday to move to 11-3 overall and 6-0 in conference play. They've lost only one game by more than one possession (Michigan) all season, and they've won nine games by at least nine points. Yesterday's win was especially striking because it came on the same day that Bowling Green, the other (formerly) undefeated team in MAC play, was blown out by Ball State to drop to 5-1. There's a lot of season to go, but Toledo looks to be heads and shoulders above the rest of the conference so far.
Michigan picked up another dominant win over a top-25 team, this time drilling Wisconsin in a game that included a 43-6 run. The Wolverines became the first team in NCAA history to win three straight games against ranked opponents by 19+, according to ESPN. It was the second game in a row against a top-20 opponent in which they went on a run of roughly 40-10. Gonzaga and Baylor will be #1 and #2 until they lose the right to those spots themselves, but Michigan has as good of an argument as anyone to be right behind them. Now they key becomes maintaining an elite level of play. Iowa is only 1 game back at the top of the Big Ten, and both Illinois and Wisconsin are still well within reach at 1.5 and 2 games back, respectively.
Oklahoma throttled TCU 82-46 in a good win for their overall tournament resume. It's going to sting for TCU though. The Horned Frogs are still 9-5, but they're now facing a stretch of seven ranked opponents in nine games. Oklahoma State may make it eight in nine after their win over Kansas. TCU has been clearly outmatched against that level of opponent, and they're going to need to turn things around quickly before this brutal run of games ends their at-large hopes.
Speaking of OK State, the Cowboys moved to 9-3 (3-3 Big 12) with a huge win over Kansas. They now have victories over Kansas, Texas Tech, Marquette, and Wichita State. Their situation is one to watch over the next few weeks. Technically, they're banned from postseason play this year. However, their appeal process has not been completed. If that's still the case by March, which is becoming a pretty clear possibility, they will be allowed to play in the conference and national tournaments while the appeal is still being considered. Right now, it's hard to see this team being left out if they're on the board on Selection Sunday. One other thing to watch with OK State – they're now +39 in the first half of Big 12 games. They're -25 in the second half. It clearly cost them a game against WVU, was a big reason for the loss to Texas, and nearly cost them their two premier wins over Kansas and Texas Tech. They need to find a way to stop the second half slides.
Alabama won their fifth SEC game in five tries last night, and they did it in dominant fashion over Kentucky. The Crimson Tide are a clear threat to beat out other conference contenders, including Tennessee (3-1) and LSU (3-1). They've already proven themselves by taking out Tennessee, and they have also beat up on Florida and Ole Miss and snuck by Auburn in a shoot-out. Keep an eye on Bama. If they beat both Arkansas and LSU in their next two games, the conference is theirs to lose.
The Cavs have now been held below 100 points in nine consecutive games, tied for the longest such streak in over four years. Their offense is unbelievably bad right now. The next number to watch is 12 – Minnesota's streak of sub 100 point games ended there exactly five years ago yesterday. Cleveland doesn't play again until Friday.
I was going to say something about Kyrie and Harden today, but then the trade went down. I'll save it for tomorrow. Let's get to the picks.
College Basketball Record: 207-199-3 on individual bets, 8-44 on parlays, +$152
All Involved CBB Picks: 275-253-6 ATS, 22-29 Dog MLs
NBA Record: 12-21, 0-7 on parlays, -$324 (still not good)
Joint Parlays: 0-2, -$25
$22 for spread, $20 for ML
Wichita State v. Tulsa (+155)
Both teams are 7-3 with just one conference loss. I like Tulsa to avenge their lone conference loss here. They have the premier win over Houston and a defense that is better than Wichita State's offense. A win in this one would secure their spot as the #2 team in the AAC. I like Wichita State too, but I just don't see them sweeping this season series. Take Tulsa, especially with the additional value.
Rhode Island (-3) v. UMass
Both teams are .500 on the year, though URI is 6-6 to UMass's 3-3. Don't mistake those records for these two being equal, however. Rhode Island is the better team. If you don't believe me, turn to KenPom, where they're ranked 69th, forty-four spots ahead of UMass. The Rams are 3-1 in their last four with wins over St Bonaventure and VCU, and they have yet to lose to a team outside of the KenPom top 100. That won't change today, and it should be a rather comfortable win. Take URI.
Louisville (-7.5) v. Wake Forest
Wake Forest has lost to Duke by 11, Virginia by 9, and Georgia Tech by 16 so far in ACC play. Louisville is 8-1 with double digit wins over Pitt and Boston College. They should cover here.
Boise State (-8.5) v. Wyoming
Let's take a trip back to Monday, when these two teams played the first game of their mini series. Here's what I wrote –
The Broncos have won ten in a row since a season-opening loss to Houston, and nine of those wins have come against D1 teams. Seven of the nine came by at least 11 points. This is a very good team, though the one-point win against San Jose State the other day after a 52-point win over the same team just a few days prior means that consistency is not necessarily a guarantee. I still like Boise today. Wyoming is 7-2, but they're only 177th in the NET rankings and 183rd on KenPom. They haven't really played anyone of note with no Quad 1 or 2 games, and many of their wins have come by less than impressive margins. Boise State is a huge step up, and the Cowboys will struggle to compete.
Boise State has now won eleven in a row since that opening loss, and they used a late run to beat Wyoming by 23. That's eight of ten games against D1 opponents ending in double digit wins. Monday's game was closer than the score suggested, but it's still a good bet to side with the Broncos again today.
Texas (-1.5) v. Texas Tech
You just have to roll with Texas here. They're at home. The line is very small. They've shown they can get it done against the very best. Tech is 10-3, but they're just 1-3 against Houston, Kansas, Oklahoma, and Oklahoma State. Those last three games were all very close, but they just haven't shown an ability to win against great teams. Until that changes, I'll take the Longhorns in a game between the two.
CBB Parlay – $16 to win $96
MLs for Texas, Dayton, Rhode Island, Lousville, and Mississippi State (see Dayton and Mississippi State below)
Why not? The Nets just traded four players. They'll have KD, Joe Harris, and a bunch of guys playing roles too big for them. Go Knicks.
The Bucks are 2-0 with wins of 10 and 15 against Detroit this year. Let's make it happen again. Fear the deer.
GAMES TO KEEP AN EYE ON
VCU 84 v. George Washington 77
This was an early game, and VCU did what they needed to do. They're now tied for first in the A10 at 3-1, and this was a nice bounce back from their 15-point loss to URI last time out. The way they've been playing recently is a little concerning, with a one-point win over James Madison after a terrible second half and now single digit wins over both Georges (Washington and Mason). You'd like to see some more neck-stepping domination from this team. Wins are wins at the end of the day though, and VCU is in a good spot at 10-3 ahead of their crucial weekend trip to Richmond. They could use another quality win to add to victories over Utah State and Memphis.
St Bonaventure 68 v. Fordham 54
The Bonnies took care of business in their afternoon game too, keeping pace with Richmond and VCU. They've still only played six games total, but the early returns are good. This is a team that already has a win over Richmond. Games against Richmond (again), St Louis, and Davidson in their next four will tell us whether the early momentum can be maintained.
Is Citadel a legitimate threat at the top of the Southern Conference? They're 8-0, but just four of those wins have come over D1 opponents. The margins in those four games are less than impressive. Keep an eye on them here because this is the chance to prove what they need to prove. Furman is the standard in the Southern. If Citadel competes well, it will be a great sign.
Update because the Harden trade pushed my posting of this back: Furman was up by 15 with 8 minutes left, but Citadel has closed the gap to make the final score (94-88) respectable. Furman is still the team to beat in this conference, but Citadel showed something today.
UVA has played an incredibly easy ACC schedule so far, with their 3-0 start coming against Notre Dame, Wake Forest, and Boston College, three teams with a combined record of 9-19. They get Notre Dame again today. Keep an eye on this one to see if Virginia takes care of business for the fourth time. These are the games that they simply need to win if an ACC championship is the goal. Unfortunately, they just don't tell us much about how good this team is. The loss to San Francisco, the close call against Kent State, and the absolute demolition at the hands of Gonzaga would suggest that there's room to improve for UVA. We won't know if they've made any progress there until the schedule gets tougher. Luckily, that starts this Saturday with a trip to Clemson.
Florida State v. NC State
The Seminoles haven't played in 14 days. In the three games before this two-week break, they lost to UCF by double digits, beat Gardner Webb after leading by just 3 at half, and then lost to Clemson, again by double digits. This all came after their 4-0 start that included wins over Indiana, Florida, and Georgia Tech. Consistency has been an issue. Keep an eye on this one because FSU has the talent to make some noise this year. A home win over a solid NC State team would be a good sign, especially with UNC, Louisville, and Clemson coming up. For North Carolina State, this is a big opportunity to pick up a quality win. They need them now after a blown lead against Clemson and an unfortunate loss to Miami in their last two games.
Dayton picked up their biggest win of the season when they beat Davidson on the road last time out. It was crucial after a slip-up against Fordham, and now comes the hardest part – keeping the momentum going. Duquesne is no pushover, but this is a game Dayton can't lose if they want a shot at an at-large bid. Keep an eye on them here.
Northwestern v. Ohio State
Northwestern beat Ohio State 71-70 a few weeks ago, and they haven't come within 15 of anyone since. They lost by 15 and 19 at Iowa and Michigan, and their 25-point loss to Illinois was simply embarrassing. The Cats led by 15 at half and lost the second half 13-53. That's one heck of a funk, and it's wiped away the positive momentum created by their wins over MSU, Indiana, and OSU. If the tournament is the goal for this team, they need to stabilize before things go off the rails. Playing a tight game (or winning) against the Buckeyes here would be a great sign. It won't be easy with Ohio State looking for revenge, but this is still a winnable game. OSU has been all over the place this year, with losses to Northwestern, Purdue, and Minnesota (by 17) and wins over UCLA, Nebraska (by 36), and Rutgers (twice). We've got two teams that have played very well and pretty poorly at various times. What do we see from them tonight? Keep an eye on this important Big Ten game.
There's not much to keep an eye on in this one. These two are a combined 0-7 in SEC play. But, someone has to win, and it's at least worth checking the score here to see who produces some positive momentum to move forward with.
This, on the other hand, is a big SEC game. Arkansas is 10-2 (2-2) with losses to ranked teams in Tennessee and Missouri and double digit wins in their other ten games. Of course, that means that they still haven't beaten a ranked team. LSU is 8-2 with their losses coming to St Louis (ranked) and Florida (not ranked). They don't have a signature win either, but they are up to 3-1 in SEC play after sneaking by Georgia last week. This is a huge opportunity for both teams to make a statement and establish themselves as clear contenders in the conference. Keep an eye on this game to see who takes advantage.
Mississippi State v. Texas A&M
State has won three of four in SEC play after a disappointing 5-3 start to the season that included an 0-3 record against all three opponents of significance (Clemson, Liberty, Dayton). Getting to 9-4 (4-1) would be great ahead of winnable home games against Florida and Ole Miss. There's already a big win over Missouri on this resume. A loss, on the other hand, would be really bad. A&M is 1-4 against major conference opponents, and all four losses have come by at least 14 points. I don't trust Mississippi State quite enough to give them 8 points here (especially after they beat Vandy by just 3), but they should win this game. Keep an eye on them because the possibility of an at-large bid isn't gone quite yet.
Keep an eye on this one to see how Kristaps Porzingis looks in his first game of the season. Dallas has been playing without their second best player, and they did fairly well to get to 5-4. They've won three in a row. Will that continue with KP back? A big test in Milwaukee comes next.