Mike Bets #82
10 min read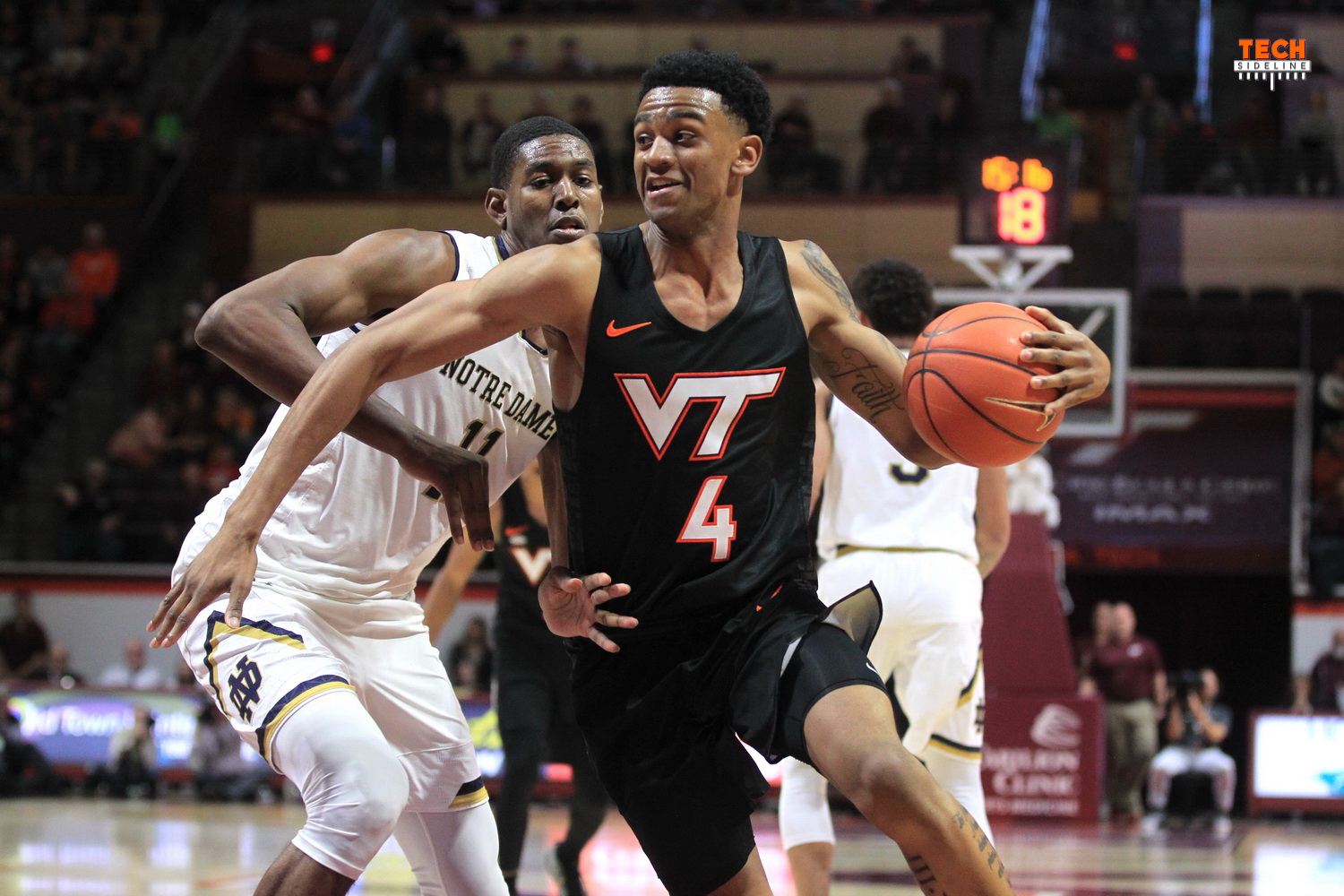 Yesterday was a +150 day. The college basketball record is back to looking great. We won't talk about the NBA record (though I was +$3 on NBA picks yesterday). Let's have a Tuesday today.
College Basketball Record: 203-196-3 on individual bets, 8-43 on parlays, +$148
All Involved CBB Picks: 271-250-6 ATS, 20-29 Dog MLs
NBA Record: 11-21, 0-7 on parlays, -$350 (not good)
Joint Parlays: 0-2, -$25
$22 for spread, $20 for ML
Miami (-2) v. Boston College
Miami is 1-4 in conference with three losses of two points or less to the likes of Clemson, Virginia Tech, and UNC. They also beat Purdue in non-conference play. You can't ignore the loss to FGCU or the 15-point loss to Pitt, but Miami does likely deserve to be a little higher in the ACC than they are now. You can't really say the same about BC. They're 2-9 (0-5), and they haven't beaten a team other than Maine since Thanksgiving. They lost to Syracuse by 38 and Louisville and UVA by 12. BC has been competitive in about half of their losses, including a game against Duke last week that they had no business losing, but this just isn't a good team. Miami takes advantage of a winnable game and grabs their second conference win.
Michigan (-3) v. Wisconsin
It's a heavyweight battle at the top of the Big 10. Two top nine teams in the AP Poll, where Michigan has the 7 to 9 edge. Two top seven teams on KenPom, where Wisconsin has the 5 to 7 edge. Two top ten teams in the NCAA's NET rankings, where Michigan has the 4 to 10 edge. With a Wisconsin win, we'll have a three-way tie with Iowa at the top of the conference. Illinois will be only half a game back of the top. With a Michigan win, we'll have a 6-0 team leading Iowa by one game, Illinois by 1.5, and Wisconsin by two. Michigan is at home, and they've been a lot better lately. Since Christmas, the Wolverines are 4-0 with wins of 11 (@Nebraska), 11 (@Maryland), 19 (Northwestern), and 25 (Minnesota). The Badgers are 3-1, and while they picked up an impressive road win over Michigan State by 9 points, they lost to Maryland at home and just went to overtime with Indiana at home as well. A 12-point win over Minnesota (also at home) was the other game on the schedule. This should be a great game, but Michigan has the hot hand and the home court advantage. Take Michigan.
Toledo (-9) v. Eastern Michigan
Toledo is 10-3 (5-0), and their only losses have come against Bradley, Xavier, and Michigan. Only Michigan beat them by more than 3 points (they won by 20). This is probably the best team in the MAC. Eight of their wins have come by 9 or more points, and they also have a 7-point win. They beat EMU by 17 back in early December, and they've won four of their last five by double digits. Take Toledo.
Duke v. Virginia Tech (+105)
The Hokies are being disrespected, both here and overall in a number of different rankings. This is a dang good 10-2 team with wins over Clemson, South Florida, and Villanova. Outside of a poor second half against Miami, they've largely rolled against lesser teams. Their only loss other than the outlier 55-75 performance against Penn State was a 2-point loss to 8-1 Louisville. I like Va Tech at home tonight. Duke is 5-2, but their three conference wins have all come at the bottom of the conference (ND, BC, WF). They shouldn't have beaten BC either. Against better teams, they're 0-2 with the losses to Michigan State and Illinois. Duke falls to 5-3 after this one.
Marquette v. Providence (+4.5)
Marquette hasn't won a game by more than 4 points since December 14. They've lost five of seven. They could rebound and pick up a big win here, but it's just not all that likely. Providence is another bubble team in need of wins, and they'll be fired up after two losses of three combined points to Creighton and Xavier. They should at least keep this one close.
Kentucky v. Alabama (+140)
Take Alabama here. They've won five in a row in a stretch that includes wins over Auburn, Florida, and 10 Tennessee. They're sitting on top of the SEC with a 4-0 record. Right behind them is 3-0 Kentucky. The Wildcats have recovered nicely from a 1-6 start that included a number of close calls, but those three wins include a 5-point game against Mississippi State and a 3-point game against Vandy. Don't get misled by the shiny object that is the 18-point win over Florida. Kentucky still has some things to prove.
UNC's last six games have included a win over NC Central by 6, losses to NC State and Georgia Tech, and wins over Miami and Notre Dame by one possession each. They don't deserve this line against a solid Syracuse team. The Case have some things to prove on their own end, but this should be a highly competitive game. It's just not all that likely that the Tar Heels run away with it.
CBB Parlay – $19 to win $69
MLs of Michigan, Kent State, Miami, and Bowling Green
Warriors v. Pacers (+130)
The Pacers have lost consecutive games after a start that put them near the top of the league. They'll be going for the win tonight. Golden State has won five of seven after barely getting away with a terrible fourth quarter against the Raptors last time out. This is not the Warriors team we saw early in the season with Draymond Green back, but I like the value here for the Pacers. They're due for a win, and the Warriors are likely due for a loss at some point.
GAMES TO KEEP AN EYE ON
Buffalo v. Western Michigan
Keep an eye on Buffalo in this early one. They've beaten Ball State and Miami (OH) by 45 combined in their last two MAC games. That puts them at 2-1 in conference after the opening loss to Bowling Green, and this game is crucial. WMU is 2-7 (1-3 conference). They're not anywhere near the top of the league, and they've shown that with losses of 11 and 26 to Toledo and Kent State in their last two games. Buffalo does have a shot at being a part of the conference race, and getting to 3-1 ahead of a rematch with Bowling Green and a trip to Kent State will be key.
Akron v. Northern Illinois
Akron's perfect MAC record was lost in their third conference game when they suffered an unexpected defeat at the hands of Eastern Michigan. Keep an eye on them here because this is the kind of game that a team looking to compete for the conference simply cannot lose. Northern Illinois is 1-9, and their only win came in a relatively competitive game against a Chicago State team that ended their season after going winless in non-conference play. In other words, Northern Illinois isn't good. If Akron's wins over Ohio and Kent State were more indicative of their potential than the loss to EMU, they'll take care of business here and get back on track ahead of huge games against Bowling Green and Toledo (10-0 in conference combined).
Kent State v. Central Michigan
Kent State started 3-1 overall with a close loss to Virginia and wins over Detroit and Northern Kentucky by 14 and 19, respectively. This looked like a MAC contender early, and that hasn't necessarily changed despite the 1-2 conference start. Losing to Akron and Toledo by six combined points isn't a death sentence, and they rolled WMU 80-54 last time out. If a conference championship is the goal, Kent State will need to start beating the better teams, but, for now, all they can do is keep beating up on the lesser ones. 5-6 Central Michigan isn't a complete cupcake, but this is still a game Kent State should win without too much difficulty. Keep an eye on their ability to take care of business.
This shouldn't be much of a game. Davidson is among the second tier of A-10 teams (or third depending on how much you like St Louis at the top). Either way, they're significantly better than 1-9 St Joes, who just picked up their first win of the season over Albany in a one-possession game. This is a big chance for Davidson to bounce back from a loss to Dayton ahead of a trip to the aforementioned St Louis. The spread is just a little too big for me to feel really comfortable with. Keep an eye on this one just to make sure Davidson comes out on top. A loss would put them right on the edge of the cliff as they try to make a run at the tournament.
Two middling and inconsistent Big East teams meet here. There's not a whole lot at stake in terms of tournament hopes, but keep an eye on Butler here. They have Creighton next, and a good performance might suggest they can compete in that game.
Bowling Green v. Ball State
Bowling Green is now 5-0 in MAC play with four wins of 20+ in their last five games. They have yet to win a conference game by less than 8, and that includes games against Buffalo and Ohio. Keep an eye on them here. This would be a bad loss. Ball State is far from the worst team in the MAC, but they've lost three of their last four by double digits.
This is an interesting SEC game between two teams who could have a bubble run in them if they win enough games over the next few weeks. That starts tonight. Florida started conference play 2-0 with a win over Vandy and a big, resume-building win over LSU. The mood has shifted quickly after losses to Alabama and Kentucky by 33 combined points. Keep an eye on the Gators tonight. Which version do we see? Ole Miss is 6-4 overall, but they fell to 1-4 against high-level opponents with a loss to LSU the other day. They let games slip against Dayton and Wichita State, and they're now 1-2 in conference with the loss to LSU and a loss to Alabama on both sides of a win over Auburn. All three of their conference games have been decided by 11 points or more, which puts them in a similar position to Florida as far as consistency goes. We just don't know what we'll see in this game.
This is a really important game between the two likely bubble teams in the Big 12. Oklahoma is in better position after their wins over West Virginia and TCU, but they could still really use this win. Sitting at 7-4 with wins over WVU and TCU (twice) and no bad losses would be good. 6-5 with one less quality win isn't quite as great. TCU probably needs a win even more though. They're 9-4 with some decent wins over OK St, Liberty, Tulsa, and Texas A&M, but they've shown a complete inability to compete with the top of the Big 12 so far, unlike OU, who has played both Kansas and Texas Tech within 5 in addition to their win over West Virginia. TCU is -47 in two games against Kansas and Baylor. They need as many of these more winnable games as they can get, and a loss would put them in a very dangerous position ahead of a six-game stretch with OK St and five ranked teams. The road is about to get really tough for TCU.
This should be a great game, but it's not a very good one to bet on. Kansas is 10-2, but they have four wins of 4 points or less. Oklahoma State is 8-3, and they've had five of six games decided by either one possession or an extra five minutes. This would probably point to Ok State +3.5, but even that is a risky proposition given that Kansas has a 14-point win over West Virginia and a 29-point win over TCU in the last few weeks. I would keep a close eye on this one instead of tossing on it. It's a key game for both sides. Kansas needs wins as they look to keep pace with Baylor and Texas at the top of the Big 12. OK St needs wins too, as there's a decent chance the appeal process on their one-year tourney ban will last beyond March, which would allow them to participate in postseason play this year. They've let some good opportunities slip in recent weeks, only going 1-3 against TTU (the win), WVU, TCU, and Texas despite each game going down to the final minute. Can they pick up a huge win tonight?
Keep an eye on Cleveland here. They haven't been able to score with teams recently despite their elite defensive play. Yesterday marked their 8th straight game with less than 100 points scored, which is an absurd mark in today's league. They're just 2-6 in those games, and their fast start is starting to slip away. Can they bounce back against the 6-4 Jazz? A win would be a big momentum boost.
Keep an eye on this game just to see the absurdity of some of these covid-impacted games. There will be at least fifteen players sidelined for the one, including Jimmy Butler, Bam Adebayo, Goran Dragic, Tobias Harris, and Seth Curry. Both Ben Simmons and Joel Embiid are questionable. It should be an interesting game.
The Rockets are a good team to keep an eye on early. Everyone is back on the court for them, so how will they gel early with all of the new pieces? A game against the 8-3 Lakers is a good test.
The Spurs have won three of four, and the Thunder have won three in a row. Both teams are sitting in the middle of the West standings. San Antonio was a potential playoff team heading in, but OKC is worth keeping an eye on over the next few weeks. Can they keep winning games and staying within reach of another surprising season?
The Kyrie situation is more important long-term than whatever happens in this game, but still keep an eye on the Nets tonight. They've lost four of six and six of nine. They lost by double digits to the Thunder in KD's return the other day. Things aren't going smoothly in Brooklyn. Can they beat a Nuggets team that's won four of five?