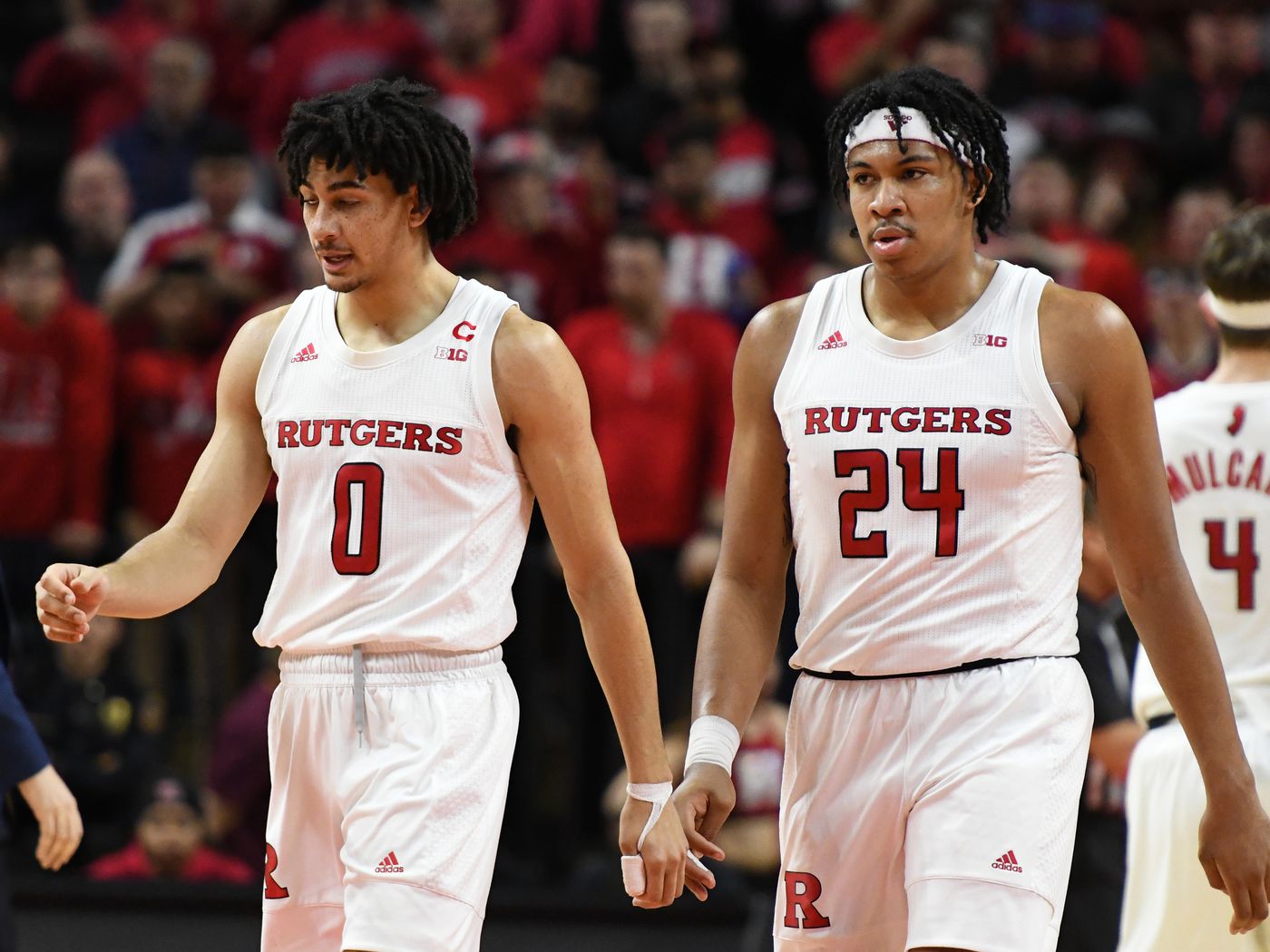 Some quick thoughts on yesterday's action before I get to the picks. There were some pretty important things that happened yesterday –
Collin Sexton put in his request for respect with 42 points in a 147-135 2OT win over the Nets. The Cavs are now 7-7 after two consecutive wins, and they'll have a chance to stick around the playoff picture. Keep an eye on them over the next few weeks. For the Nets, the concern has to be defense after Sexton and Cedi Osman combined for 67 in a game where six Cavs scored 15 or more. The upcoming schedule isn't all that imposing, so Brooklyn will have some time to figure things out. They're also still 9-7, good for fifth in the East.
Joel Embiid dropped a highly efficient 42 points (the number of the day), and the Sixers played a great fourth quarter to get past the Tatum-less Celtics and reclaim first place out East. Here's a quick look at the standings –
Sixers
Bucks (0.5 back)
Celtics (1)
Pacers (1.5)
Nets (1.5)
Cavs (2.5)
Hawks (2.5)
Knicks, Magic, Heat (3)
The Hornets and Bulls are both half a game out of that eight seed.
The Heat beat the Raptors without Jimmy Butler, and it ended Toronto's three-game winning streak. With another game with the Heat coming before a two-game trip to Indiana and a home match-up with the Bucks, the Raps (5-9) might soon find themselves back at the bottom of their hole. Losing all four of these games would be a disaster. For the Heat, a win tomorrow would put them back at .500 (7-7).
John Collins dropped 31 and 11, Trae Young scored 38 and dished out 10 assists, and Clint Capela had the first 25-point, 25-rebound, 5-block game since Shaq. The Hawks still needed overtime to get past the lowly Pistons. Atlanta is 7-7, and they've struggled to perform at anything close to a consistent level. With the Bucks, Nets, Clippers, and Lakers all on the schedule over the next two weeks, there'll be an early chance to prove that this team is different than the one that never found its footing last year.
The Warriors rolled the Spurs to move to 8-6, and they don't have a tough schedule through early March. If they take advantage of this stretch while they're playing good basketball, any playoff worries will be greatly diminished.
In the college game, Houston beat Tulsa by 27 to fully establish their AAC dominance. Their sole loss of the season came in a one-point game against Tulsa, and now they've evened the score. Houston is 12-1 (7-1), and a trip to Wichita State in late February might be the last obstacle in their path to a conference title. If they keep winning like this, a top seed in the tourney is absolutely in the cards.
Providence picked up a huge win over Creighton. The Friars (8-6) now have that signature win if they can finish with a decent enough record. Creighton, meanwhile, has now been upset twice in a row to fall to 10-4. Their Big East hopes are on the brink ahead of crucial games against UConn and Seton Hall. A fourth conference loss, especially this early, might end any chance of a title.
Clemson is on a two-game losing streak of their own after getting smacked around by both UVA and Georgia Tech. The Tigers are 9-3 with wins over Purdue, Alabama, Mississippi State, NC State, Florida State, and Maryland, so they'll very likely be fine when it comes to making the tournament. It's a lot harder now to see them making noise when they get there though. They lost the last two games by 53 combined points. It won't get any easier with a trip to FSU coming up this weekend.
Northwestern hasn't played an unranked team since December 23rd, and that streak will have lasted for a month by the time it ends against Penn State on Saturday. It's safe to say the last month hasn't gone too well. The Cats went 1-6 with a one-point win over Ohio State and six double digit losses, including five of 15+ points. It was a catastrophic run, and it leaves Northwestern with very little margin for error the rest of the way.
Saint Bonaventure beat VCU 45-14 in the second half, and it gave them a 16-point win. Am I mad about it as someone who had VCU ML and felt great with a fifteen-point halftime lead? You could say that. Regardless of my feelings, this was huge win for the Bonnies. They've now beaten Richmond and VCU, and they sit atop the A10 at 5-1. Next up? A road trip to play #23 Saint Louis and Davidson. SLU hasn't played in a month because of covid, but they're 7-1 with wins over LSU and NC State. Davidson is 5-2 in conference and desperate for a signature win. If the Bonnies get through those two, the A10 crown will be within reach. For VCU, this one just hurts. There's no way around it. The Rams (10-4) haven't look the same over their last six games, and they need to pick it up before the bubble becomes a serious risk. Winning at home against Dayton this week would be a good start.
Kentucky lost to Georgia, and it's looking like they're about to be absolutely murdered by the brutal stretch they have to go through next.
Arkansas survived Auburn in a 75-73 game. The Razorbacks are 11-4 with no bad losses and no quality wins. Avoiding those losses was the theme of yesterday's game, and it will continue to be the theme over the next few weeks. Of the next five games, only one (@ Oklahoma State) would fall outside of the bad loss category.
Boise State won the second half by 24 to beat Fresno State by 22 in yet another impressive performance. The Broncos are 13-1 with eleven double digit wins. They haven't lost since their first game (Houston). But, the top half of the Mountain West is still on the schedule. Can Boise keep this going against Colorado State, Nevada, Utah State, and San Diego State?
Colorado suffered a terrible loss to 2-11 Washington. The Buffs (11-4) will be fine tournament-wise, but this is a bummer of a loss when it comes to any higher aspirations. One other thing to note – all four of Colorado's losses have come on the road. They haven't been the same team away from home.
Now let's get to the picks, which I have to run through quickly today –
College Basketball Record: 244-233-3 on individual bets, 9-47 on parlays, +$147
All Involved CBB Picks: 312-287-6 ATS, 26-35 Dog MLs
NBA Record: 15-29, 0-7 on parlays, -$436 (bad)
Joint Parlays: 0-2, -$25
$22 Spread CBB Plays
Rutgers (-3) v. Penn State
This is a tough Rutgers team. I don't see them losing five in a row, especially with a struggling PSU team up here. Rutgers has some winnable games coming up. They need to take advantage.
St Mary's (-2.5) v. Loyola Marymount
St Mary's has lost three in a row after a good start to the season. This is a must-win game for tourney hopes, and they get the job done.
Belmont (-12.5) v. Eastern Illinois
I don't even remember the last time Belmont (14-1) didn't cover. Take them again here.
Arizona (-2.5) v. Arizona State
The Sun Devils (4-6) have been wildly disappointing this year.
Utah State (-8) v. Colorado State
The Aggies are a wrecking ball right now. They beat CSU by 19 last time out. Ride the hot hand.
CBB Parlay – $15 to win $123
MLs for USC, Bowling Green, Arizona, St Mary's, Rutgers
Memphis v. Wichita State (+145)
Pepperdine v. Pacific (+140)
Bucks (-1.5) v. Lakers
GAMES TO KEEP AN EYE ON
Both teams coming off losses. Keep an eye on who bounces back.
Bowling Green v. Miami (OH)
Would be rough loss for BG in MAC title chase. Keep an eye on how they respond after loss to Akron.
Central Michigan v. Akron
Akron has beaten the big boys (Toledo, Bowling Green), but they've also lost to the bottom of the conference. If they want those wins to mean anything, they need to start taking care of business against lesser opponents. Keep an eye on them here.
Can Iowa keep pace with Michigan at the top of the Big Ten? Or will Indiana get the signature win they almost had against Wisconsin? Keep an eye on the Hoosiers. They could really use this win.
Keep an eye on the Bruins as they for an 8-0 conference start against a poor Cal team.