Mike Bets #93: Weekend Recap
17 min read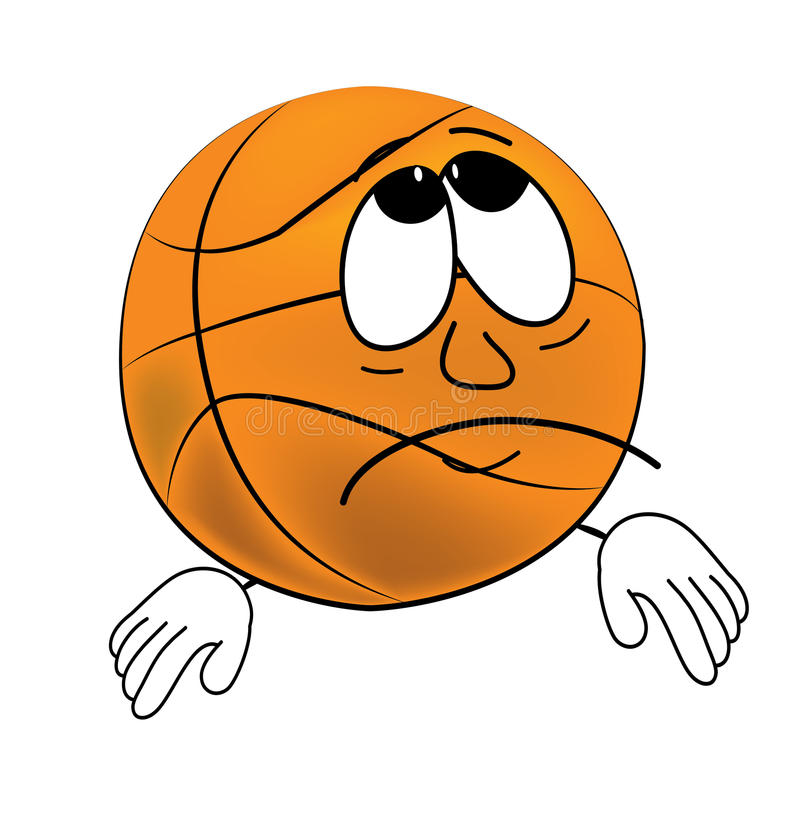 The Packers lost. I'm numb. I'm sad. But I did write this recap before the game, so here you go…
Let's recap everything that's happened Friday and Saturday, starting with the NBA. Since this will go up late in the day, I'll also go through some Sunday action at the bottom.
The Sixers took control of the East with a 2-0 stretch. Joel Embiid dropped 38 and 11 to counter Jaylen Brown's 42-point night in a Friday win over the Celtics. The third quarter (42-28 in favor of Philly) decided the game. Then came a narrow win over the Pistons. Embiid again led the way with 33 and 14. "Take control" is a little much not even a quarter of the way through the season, but there's no denying the start the Sixers have had on the way to this two game lead at the top. Embiid is playing to his full potential, and the shooters, led by Seth Curry and Tobias Harris, are finally here. Ben Simmons is having a fantastic all-around season too. The only question – Can they keep it up?
The Celtics dropped their third straight on Friday, falling to 8-6. All three came without Jayson Tatum (covid), and he will miss today's game against the Cavs too. Three or four games will end up being largely irrelevant in the grand scheme of things, but that obviously doesn't mean the Cs don't want Tatum back as soon as possible. The good news is that he appears to be close, and Boston only plays twice between today and next Saturday's match-up with the Lakers.
The Nets have been getting absolutely blasted defensively with their new roster, and they're just 1-2 since the return of Kyrie Irving. Both losses came in Cleveland, with Collin Sexton scoring 67 across the two games. The win came last night in Brooklyn, where Bam Adebayo (career-high 41 points) almost led a Heat team without Jimmy Butler, Tyler Herro, and Avery Bradley to a fourth-quarter comeback. Panic comes too easily in sports, and there is more than enough time for the Nets to find some answers defensively. Their offense, minus a few expected struggles as everyone acclimates, has been good. It has been made clear, however, that the defense is just as worrisome as many were making it out to be. There is work to be done for Steve Nash and Co.
The Cavs are now 8-7 after the two wins over the Nets, and they fully deserve to be labeled as a playoff contender out East. The Sixers, Bucks, Celtics, Pacers, and Nets all appear to be destined for the postseason barring a terrible disaster, and that leaves three spots open. Let's look at the teams currently in those spots –
Cavs: Cleveland currently holds the sixth seed, and they've been anchored by a top-tier defense. Kevin Love is supposed to be back soon. Can that boost the offense without diminishing what's happening defensively? By most overall metrics, the Cavs are on the outside looking in at the East's top 8, but record is the only stat that truly matters. Can they keep winning? It's worth noting that they started 3-0 before a 2-6 run that ended with their latest three-game winning streak. Staying in the middle of those two extremes is far from guaranteed.
Hawks: Atlanta is tied with Cleveland, and they've been susceptible to the same consistency issues after a 4-1 start. With three consecutive games against the Bucks, Clippers, and Nets, we should learn a little more about where this team stands now. The "good" thing for Atlanta is that they have a number of players that haven't played all that much due to injury, led by Danilo Gallinari (12 missed games), Rajon Rondo (8), and Bogdan Bogdanovic (6). Both Gallinari and Rondo are back, and their veteran on-court presence should provide a boost.
Knicks: New York, much like Cleveland, has a very strong defense and a questionable offense. They're playing tough and competent basketball under Tom Thibodeau, and they're not going anywhere as long as Julius Randle and RJ Barrett can maintain their big-minute roles. This team is going to fight until the end.
The two teams to watch would be the Raptors and Heat (it is good to remember that 10 teams will have a playoff shot with the new play-in). Toronto is top 15 by offensive efficiency and top 10 by defensive efficiency. Their 6-9 start is less than ideal, but there are plenty of indications for this team ending up on the right side of 10th when all is said and done. An upcoming stretch of @Pacers, @Pacers, Bucks should be telling of whether higher goals are within reach. For Miami, the underlying numbers are a little scarier; they're 22nd in both offensive and defensive efficiency. They've had plenty of injuries, but they also haven't been killing it with the full complement of players available. There's work to be done, and it won't be easy this week with the Nets, Nuggets, and Clippers on the schedule. Beyond those two, the Pistons are out while the Wizards, Hornets, Bulls, and Magic will all at least have their shot. Who can take advantage?
In the West, the Lakers continued to roll with a win over the Bulls. I've said it before, but it's pretty simple for LA. They've picked up where they left off, playing elite basketball. The only question is whether or not they can maintain it until May and June. After last year, doubting them would be stupid. The title conversation will run through LeBron and the Lakers. That doesn't mean they're invincible. It does mean they're the favorites until someone beats them four times in seven games.
The Jazz picked up their eighth win in a row, and they're absolutely rolling behind a balanced approach that has them in the top six by offensive and defensive efficiency. No one else can claim that. The Lakers are first in defense but seventh in offense. The Bucks are second in offense but eighth in defense. Like LA, the key for Utah will be maintaining this level of play. They went through a number of hot and cold streaks last year before burning out by the end. What happens this time around?
The Clippers deserve a quick shoutout. They're tied with the Jazz and half a game back of the Lakers, and they're scoring more efficiently than anyone. They have six rotation players shooting better than 40% from deep, and both Paul George and Kawhi Leonard are right around 25, 5, and 5 averages. This is a really good team. Don't forget about them just because of last year's unfortunate collapse.
In other Western Conference news…
Portland returns to action tonight against the Knicks after not having played since Monday.
The Nuggets swept the Suns to move to 9-7. Both games went to OT in a tough break for Phoenix. Denver's defense, now up to 20th by efficiency, has been steadily improving, and Nikola Jokic has been playing at an absurd level. One thing to watch – how will the defense perform now that Michael Porter Jr is back in the fold. The improvements had come with him out due to covid protocol. Coincidence? I think not.
The Suns are off until Wednesday. They're 3-6 in their last nine, and they need to find the spark that helps them out of this little funk.
Don't forget about the Grizzlies, who have won five in a row. They also haven't played since Monday and won't resume until at least Wednesday, but they've stuck around despite the extended absence of Ja Morant and the combined zero games they've gotten from Jaren Jackson Jr and Justise Winslow so far. Much like the Knicks, they don't figure to go down without one heck of a fight.
The Rockets won two in a row to get up to 6-9, and they don't have a tough schedule coming up. Keep an eye on them.
Now to college.
On Friday, the only national game of great importance was Michigan's win over Purdue. It was a very impressive and very dominant road win for the Wolverines, who now hold a 1.5 game lead at the top of the Big Ten. Even as a Michigan fan, I need to acknowledge that Gonzaga and Baylor have been in a tier of their own so far, but Michigan is right up there at their heels with the best of the rest. That's the good news. The bad news is that all of our athletics have been put on a two-week pause by the state government. An athlete tested positive for a new covid variant, and the whole ship was stopped despite no connection to a number of programs, including men's hockey and both basketball programs. It's obviously devastating for the athletes that have done everything right this season, and we'll see what effect this ends up having.
In the Atlantic 10, St Bonaventure maintained their lead with a close win over Duquesne. They're now 8-1 (6-1), and a big trip to Davidson awaits on Saturday. VCU kept their own conference hopes alive with a big win over Dayton. The Rams held the Flyers to just 43 points, and it was the best they've looked in about a month. Now they just need to carry this momentum over. Richmond suffered their second bad loss of the season, falling to La Salle after their non-conference loss to Hofstra. The Spiders are still 9-4 with wins over Davidson, Loyola, Rhode Island, Kentucky, and Wofford, but it's becoming harder to see them as anything more than a decent team that sits on the right side of the bubble.
Virginia kept their undefeated ACC start alive with a 64-62 win over Georgia Tech. There's still plenty of work to do, including road trips to Virginia Tech, Florida State, and Louisville, but this was the kind of win that conference champs get.
Virginia Tech suffered a blowout loss to Syracuse, and they fell two games behind UVA in the loss column. This one didn't mean a whole lot more for the Hokies, but it's a huge win for Syracuse. It's their best win of the season so far, and it's a key momentum boost ahead of the rest of this crucial stretch (UVA, NC State twice, Clemson, Louisville twice).
Florida State continued to roll with an 80-61 win over Clemson. After some early season inconsistencies and covid struggles, FSU has rolled through NC State, UNC, Louisville, and Clemson. They're suddenly a key team to watch. For Clemson, something needs to happen to get them out of this rut. They've now lost three in a row by 18+ after a 9-1 start. Their wins – Alabama, Maryland, Purdue, Mississippi State, Florida State, NC State – are likely good enough to keep them safe from the bubble, but they need to be more impressive the rest of the way if they hope to make some noise this spring. Luckily, a home game against Boston College is up next.
UNC topped NC State to keep their tournament hopes in a good spot. The same can't be said for NC State, who are now just 2-4 in ACC play. Their only win of note was a home win over the Tar Heels a few weeks ago. It's not over, but the margin for error is shrinking rapidly. Wake Forest is a must-win game.
Pitt lost to Wake Forest, picking up their second bad loss of the season. This one wasn't nearly as bad as the opening defeat to St Francis, but it stings all the same for the 8-3 Panthers. Winning two of the next three at home (UNC, Notre Dame, Virginia Tech) would keep things relatively positive.
Duke is still without a quality win after losing to Louisville. At 5-5 (3-3), this simply isn't a tourney team right now. A big week awaits with home games against Georgia Tech and Clemson. These are games you need to have if you're Duke. Two losses would all but end things. For Louisville, this is a good way to end a two-game losing streak. Virginia and the chance to get back in the conference race loom on February 6th, but the Cardinals can't overlook BC and Syracuse in the lead-up to that game.
In the American, Houston maintained control with a dominant win over Temple, and SMU kept their at-large hopes alive with a win over UCF. The Mustangs are now 8-2 with a road win over Dayton. The next four games – Memphis twice, @Houston, South Florida – will be key. Taking at least two needs to be the goal.
Baylor won the second half 49-30 to keep an undermanned Oklahoma State from a big upset win. The Bears still haven't won a game by less than 8 points this year, but they still have seven games left against Texas, WVU (twice), Kansas, TTU, Oklahoma, and Oklahoma State. For the Cowboys, winning at Iowa State tomorrow will be crucial in setting up a good finish to their season. If their appeal stays unanswered before March, they will have the opportunity to qualify for postseason play.
Oklahoma picked up their second huge win of the season when they knocked off Kansas. The Sooners are now 9-4 with wins over WVU, Kansas, and TCU (twice), but the job isn't done yet. Six of their next seven come against ranked teams, and a few more big wins would all but guarantee a spot in the field. Then there's Kansas, who has some issues now. It's really hard to see this team contending for anything come March. They've now lost four of six to fall to 10-5. None of those losses have been to bad teams, but you rarely see that kind of stretch from a national contender. KU is on the ropes.
West Virginia easily beat Kansas State, which isn't all that newsworthy. They have two big home games this week though – Texas Tech and Florida. Tourney seeding will shift based on what happens.
Marquette lost to DePaul. Marquette stinks. They might just manage to miss the tournament with wins over Wisconsin and Creighton. At this rate, it's almost hard to see them not missing out.
Creighton rebounded with a very nice win over UConn, and the Huskies are suddenly in a bit of trouble. They have a win over USC and not a whole lot else. They're 7-3, but they can't afford for this losing streak to continue into Wednesday's home game with Butler. For Creighton, this needs to be a springboard to a very good closing stretch if they want a good seed in the tourney. The losses to Marquette and Butler are fine now, but they will drag things down. You can't afford too many more.
Villanova roared past Providence in the second half. They've beaten Seton Hall and Providence since coming back from their long covid breaks and it doesn't get much harder than that in the Big East. With only Xavier having two losses in conference, it would take a choke job from Nova to not take the Big East title at this point. Of course, that doesn't mean there isn't more work to do, starting with a road trip to take on UConn this week. Providence got their big win over Creighton the other day, but this still hurts because they're only 8-7. They need all the help they can get. A home loss to Marquette on Wednesday would be brutal.
Northwestern is probably out of contention for an at-large bid after yesterday's loss to Penn State. They've now lost seven in a row.
Maryland is 9-7, and they now have three of the best wins in the country (@Illinois, @Wisconsin, @Minnesota). They don't have a bad loss either. The issue is the record, and there's still work to be done in keeping that respectable over the next five or six weeks.
Ohio State picked up a key win over Wisconsin. They now have wins over UCLA, Rutgers (twice), Illinois, and Wisconsin, and they're pushing for a seed in the 3-5 range. For Wisconsin, this loss stings. A win would have kept them within 1 game of Michigan at the top of the conference. Instead, they lost again at home. The good thing is that their next three games are against Maryland and Penn State (twice). That will offer some relief from the Big Ten gauntlet, but they can't let their guard down too much.
Toledo snuck past Kent State to keep their MAC lead intact. They're now 8-1 in conference. Akron kept pace behind them with a second-half comeback to beat Western Michigan. Those two play on February 2 in a huge conference game. Akron gave Toledo their lone conference loss last weekend. But first, the Rockets need to get through Miami (OH) and Bowling Green. Miami moved to 4-2 in conference with a blowout of Eastern Michigan, and they won't go down easy. This three game stretch is the key of the season for Toledo. Just how good are you?
Belmont moved to 16-1 (10-0) with a 52-point win. As I said the other day, the hardest part is yet to come with their conference schedule, but they certainly look great right now.
UCLA finally lost a Pac 12 game after a number of close calls. Stanford hit the winning lay-up at the buzzer, and it gave the Cardinals (9-5) a third quality win to pair with victories over Arizona and Alabama. For the Bruins, the loss drops them to 8-1 in conference, and they have a rough closing stretch coming up. Can they prove that their close wins were real? Or will the lack start to turn in the other direction?
Oregon had a chance to keep pace with UCLA at one conference loss, but they instead dropped to 4-2 when they let one slip against Oregon State. It's an unfortunate loss, but it will soon be a distant memory if the Ducks can take advantage of their next three games (UCLA twice and USC).
Speaking of USC, they picked up an expected win over Cal to move to 6-2 in conference. Colorado also hung around the title picture with a win over Washington State. They're now 6-3 in Pac 12 play.
Navy beat army 69-62 to move to 10-1 (7-0). Their only loss came to Maryland, and they have a win over Georgetown too. This is a team to keep an eye on, especially if they beat Army again today.
In Southern conference news, Wofford and East Tennessee State have taken the lead after Furman dropped two in a row, including yesterday's loss to ETSU. Those three, along with UNC Greensboro, are the four to keep an eye on in for the automatic bid.
Then there's the Summit, where South Dakota, South Dakota State, Oral Roberts, and North Dakota State are a combined 23-2 so far in conference play. We're looking at one heck of a race there.
Gonzaga nearly beat Pacific by 50, and BYU beat Pepperdine by 11 out West. St Mary's picked up a nice win over San Francisco to boost their at-large chances. These three have been the class of the WCC recently. St Mary's needs to keep winning while BYU is in very good shape for a clear at-large bid. Gonzaga is obviously on the way to much more than that.
Lastly, we have the SEC. Both Arkansas (Vandy) and Florida (Georgia) picked up wins they needed to get against inferior teams. Florida has another one of these before a huge road trip to West Virginia in the SEC Big 12 Challenge. With the wins over Tennessee and LSU, the big thing for Florida will be winning the games they're supposed to the rest of the way, but another big win or two would go a long way in securing some safety for Selection Sunday. Arkansas is in a different situation. The Razorbacks are 12-4 (4-4) with no bad losses, but their best win is Auburn (twice). They need to keep taking care of business against teams like Vandy because there just isn't anything on the other side of the resume to balance a bad loss out.
Alabama moved to 8-0 in SEC play with a win over Mississippi State. A tough upcoming stretch (Kentucky, LSU, @Missouri with a trip to Oklahoma in between) is the only thing standing between the Crimson Tide and an easy path to an SEC championship. Missouri is the only team with 2 conference losses.
This is the case because of their win over Tennessee this weekend, a satisfying piece of revenge after a 20-point loss last month. The Tigers are well on their way to the tourney, but it's going to require one heck of a closing run to do something more during the regular season. Tennessee, much like Kansas, is entering a bit of a danger zone. They're 3-3 after a 7-0 start, and the offense has been a problem. Next Saturday's match-up between the Vols and Jayhawks should be very interesting.
Kentucky topped LSU in the last significant game of the day. The at-large ship has sailed for the 5-9 Wildcats, so the goal is now to be playing as well as possible when the conference tournament comes around. This was a good start in that goal, and games against Alabama, Missouri, Texas, and Tennessee in the next two weeks will be a good challenge for UK. For LSU, this was an unfortunate loss as they look to improve their position on the bubble. They have a win over Arkansas and not much else, so there's plenty of work to be done for the Tigers.
Sunday Recap (so far)
Davidson took care of business against a UMass team that had started A10 play 4-1. The Wildcats are now half a game behind St Bonaventure at the top of the conference. Guess who they play in their next game on Saturday? We're approaching a big weekend in the Atlantic 10, with the big game at the top and two other key games – St Louis v. Richmond on Friday and Dayton v. Rhode Island on Saturday.
Rutgers picked up a huge win for their at-large hopes with a road victory over Indiana. That ends a five-game skid, and it gives the 8-6 Scarlet Knights some hope. Games against Michigan State and Northwestern this week are basically must-wins, but neither one will be easy to get. For Indiana, this one is a bummer after their massive win over Iowa. It's a momentum killer, and now there's a lot of work to be done all over again. You don't get to relax with a 9-7 record.
The Raptors picked up a big win over the Pacers. As I said above, the signs for a climb into playoff position are there. This is a very good step in the right direction for Toronto.
Army beat Navy in OT, so Navy loses a bit of steam. They still have a good chance at earning the auto bid when that time comes.
Loyola crushed Bradley to secure their fifth straight double digit win. We have a three-way race in the OVC with Loyola, Drake, and Missouri State. Drake (13-0) returns from a long covid break to play Missouri State on Tuesday and Wednesday. Keep an eye on those games.
College Basketball Record: 247-238-3 on individual bets, 9-48 on parlays, +$86
All Involved CBB Picks: 315-292-6 ATS, 26-37 Dog MLs
NBA Record: 15-30, 0-7 on parlays, -$458 (this has to turn around at some point)
Joint Parlays: 0-2, -$25
I cannot officially suggest any bets tonight because I won't be taking them after what just happened to the Packers. But, if I were betting, I like…
San Diego State (-16) v. Air Force
The Aztecs won the first game of this series by 37. Air Force has consistently fought harder in the second game of these mini series, but there's too big of a gap for them to make up here. SD State covers again.
Bucks and Spurs ML Parlay – Almost exactly 3:2 odds