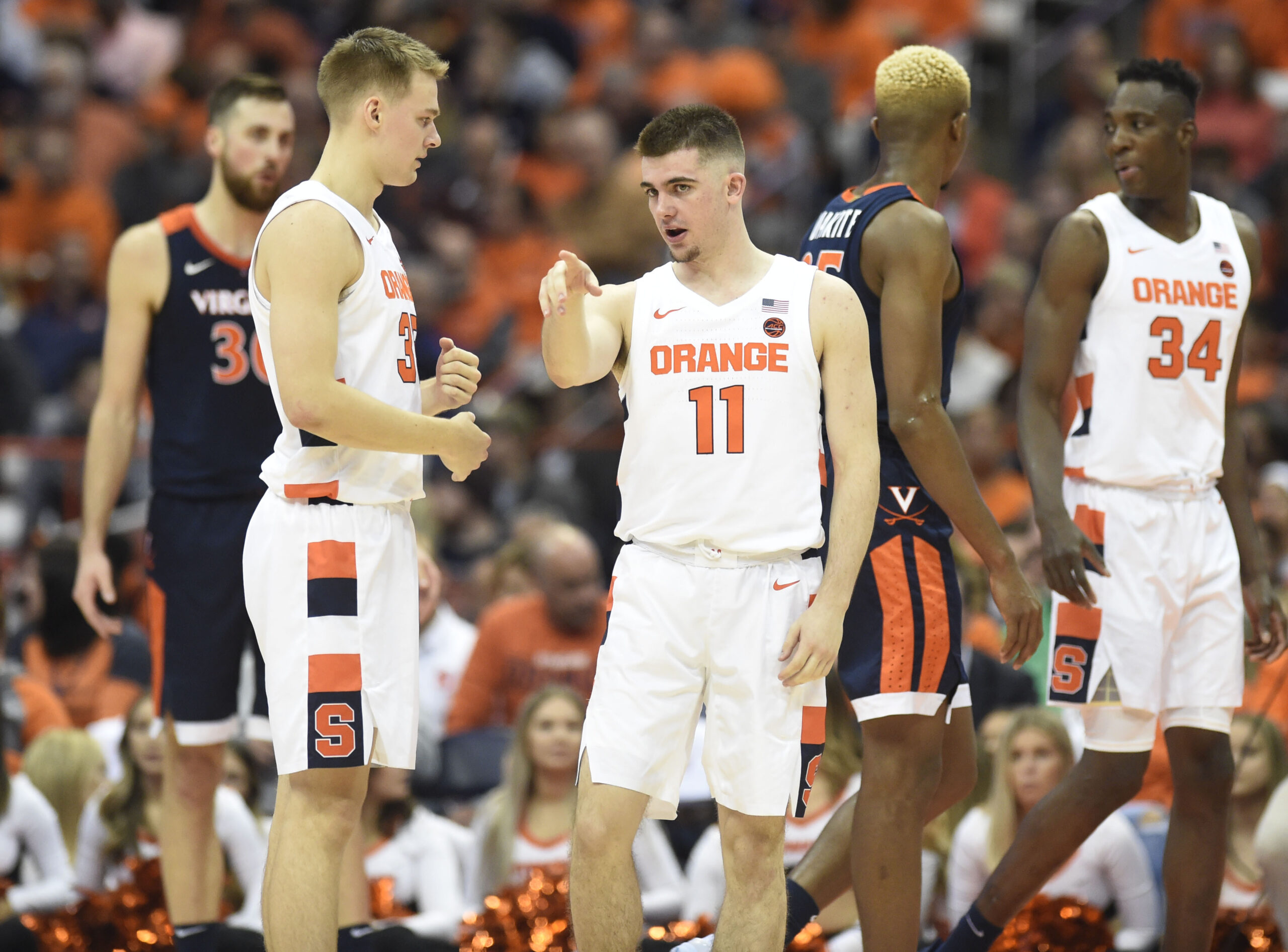 Straight to the picks today. It's a sad Monday. Let's pick some winners to end the day right.
College Basketball Record: 248-238-3 on individual bets, 9-48 on parlays, +$106
All Involved CBB Picks: 315-292-6 ATS, 26-37 Dog MLs
NBA Record: 15-30, 1-7 on parlays, -$424 (1-0 in the last 1 baby)
Joint Parlays: 0-2, -$25
UVA v. Syracuse (+7.5)
Syracuse played very well in their last two games, first beating Miami by 26 and then toppling Virginia Tech by 18. They're 9-4 and hungry for more quality wins after they got their first against the Hokies this past weekend. UVA is 10-2 (6-0), but their only truly impressive win of the season was the thrashing of Clemson, and the Tigers have looked terrible against other teams in the last few weeks too. Four of the six conference wins have come against Notre Dame, BC, and Wake Forest. Those three have just two total wins against top 100 NET teams this season. The other conference win came by just two points against Georgia Tech on Saturday. I really like Syracuse to keep this one close at the very least.
Loyola (-6.5) v. Bradley
Ride the hot hand. Since a loss to Indiana State, the Ramblers (12-3) have won by 10, 15, 42, 36, and 13. That last win came against Bradley yesterday, in a game that Loyola led 43-19 after twenty minutes.
Arizona (-4.5) v. Arizona State
Arizona (11-3) is quite simply better than Arizona State (4-7). At home, I see them controlling this one and coming up with a more dominant win than they one they picked up at the buzzer against the Sun Devils the other day.
West Virginia v. Texas Tech (+105)
This is a toss-up game between two very good Big 12 teams. I like the Red Raiders. They're 5-2 in their last seven and are coming off a strong effort against Baylor. WVU is 3-3 in their last six. Again, they're good too, but I would lean to TTU.
$22 NBA Plays – they're free for a reason
Magic v. Hornets (+105)
Pelicans v. Spurs (+120)
GAMES TO KEEP AN EYE ON
UNLV has improved steadily throughout the season. Can they provide a tough test for an Utah State team trying to bounce back from their first conference loss? Keep an eye on USU here. They don't have much room for error with Boise State playing as well as they are.
Oklahoma State v. Iowa State
The uncertainty surrounding certain players' availability for OK State is a good enough reason to stay away, but keep an eye on the Cowboys here. This is the kind of loss they need to avoid. As things stand, they're eligible for the tourney while their appeal continues. A loss here would make it harder to make good on that chance.