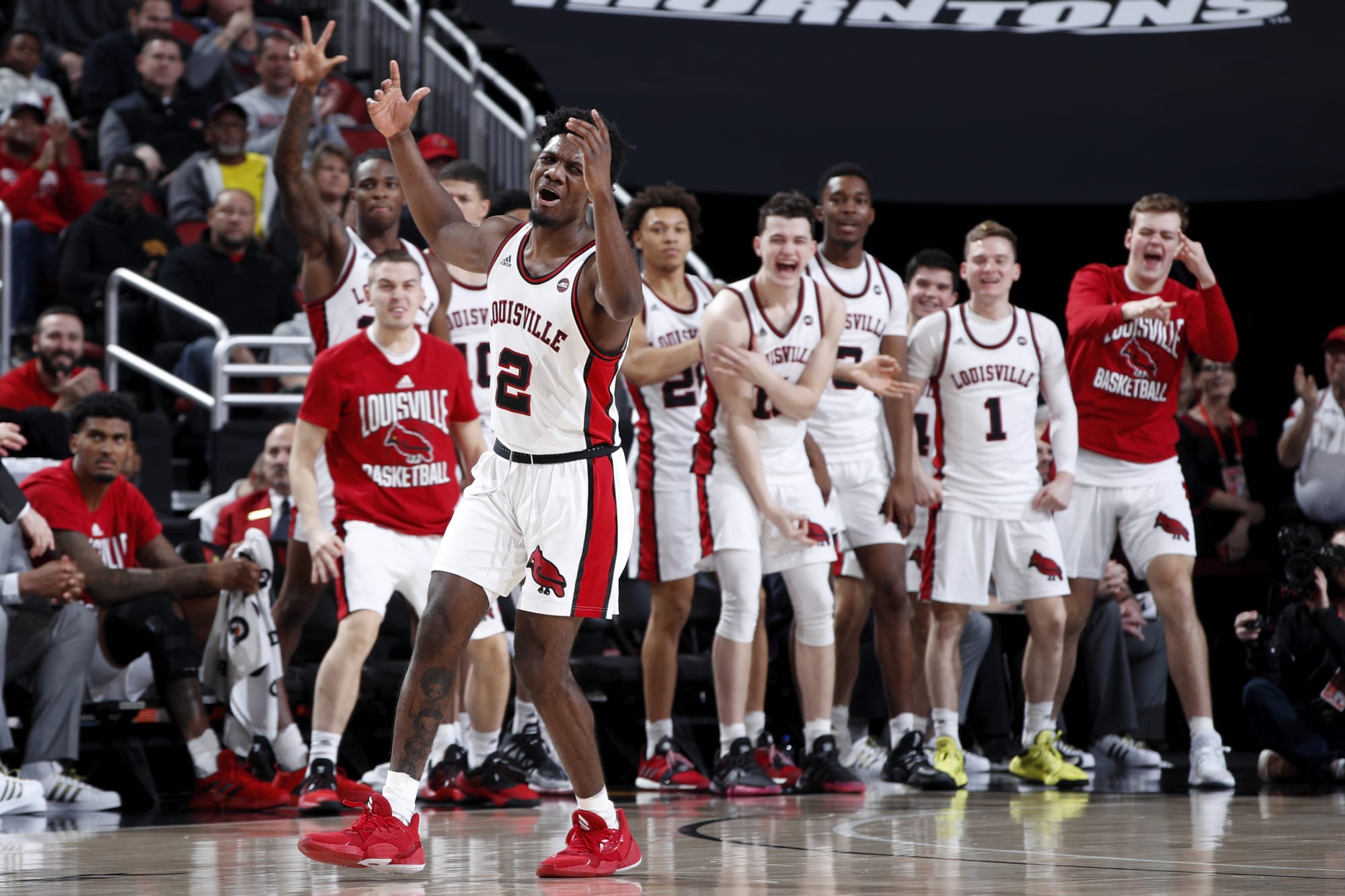 Let's run through a quick recap before I get to the picks. They will be quick ones again today, but that doesn't mean they aren't good ones. First, yesterday's games –
The Hawks picked up a nice 108-99 win over the Clippers. Kawhi Leonard and Paul George were both out, but we can still call it a nice win. Trae Young dropped 38, Clint Capela pulled down 18 boards, and De'Andre Hunter was a strong second option with 22 points. Atlanta is now 9-8 and alone in 6th in the East, but the upcoming schedule is rough. The Nets, Lakers, Jazz, Mavs (twice), Spurs, Celtics (three times), and Nuggets are all coming up before the end of February.
The Rockets ran past the Wizards in their first meeting since the Russ-Wall trade. Wall showed up with 24 points and 5 assists, and Washington got almost nothing from anyone other than Beal (33 points) and Westbrook (19 points, 7 assists, 11 rebounds). One thing to watch with the Rockets – DeMarcus Cousins is now averaging 17.3 points and 14.3 boards per game over his last three appearances. All of those have come with Christian Wood sidelined, so it will be interesting to see how the rotation works when he returns. Cousins is certainly showing signs of a return to form after all of his injury struggles.
In the last NBA game of the night, the Knicks suffered a meltdown of pathetic proportions. They have officially joined the Bulls in the 2021 Hall of Cancellation. There's simply no way that I can trust them again after they took an eleven-point lead into the half and still failed to cover +11.5. That's just unforgivable. I'm upset. I'm disappointed. I expected more, and the Knicks reminded me that I never should when they're involved.
In related news, the Jazz won their ninth in a row. They're the hottest team in the league. Up next? Two home games against the Mavs (tonight and Friday) before a Sunday afternoon trip to Denver. It would be very impressive if they keep the streak going through those three games.
In the college world, Oklahoma got the win of the day when they held on in Austin. This was a third signature win for the Sooners (WVU, Kansas), and it all but secures an at-large bid for them. It's also one of the better wins anyone has gotten this year. Going into a top five team's building and controlling the game isn't easy. OU is safe barring a complete disaster, and they deserve a lot of credit for what they've done so far. Unfortunately, the schedule isn't getting any easier. Five of their next six games come against teams currently ranked in the top 11 – Alabama, TTU, Baylor, WVU, and Texas.
Alabama closed very well to pick up a 70-59 win over Kentucky. They're now 9-0 in SEC play, and no other team has less than three conference losses. The championship is theirs to lose, and their next two conference games – after a brief trip outside of the SEC to play OU in the SEC Big 12 Challenge – will be the final test. If Bama gets through LSU and Missouri, they'll have a cakewalk to the title with four of their last seven coming against the SEC's bottom four and zero of those seven coming against top 25 teams.
Missouri suffered a disappointing loss to Auburn that put their SEC hopes on the brink. They'll be fine tourney-wise, but this loss and the loss to Mississippi State have clipped their ability to chase higher regular-season goals. Auburn is now 4-1 in their last five, and they're 4-2 (with two losses of six combined points) since Sharife Cooper entered the lineup. The losses to UCF, Texas A&M, and Ole Miss might end up being fatal for at-large hopes, but a win over Baylor this Saturday could change that rather quickly. At the very least, this is a team no one wants to play right now.
Tennessee got past Mississippi State in a 56-53 slugfest. Winning is better than losing, but this game does little to ease the concerns surrounding their offense. Like Missouri, Tennessee should be very comfortable about making the tournament, but they're going to need to improve if they have aspirations beyond that. A date with Kansas this weekend will be very important for both sides as they look to recover from mid-season slumps.
Dayton picked up a huge win, knocking off St Louis on the road. This was the first game since December 23rd for 7-2 SLU, who has wins over LSU and NC State, so I wouldn't be too worried about them, especially if they win at Richmond this Friday. This game was far more significant for Dayton, as it adds to their quality wins over Ole Miss, Mississippi State, and Davidson. The losses to Fordham and La Salle are going to drag things down, but the Flyers are keeping an at-large bid on the table. Getting a win against Rhode Island this weekend is just as important.
Tulsa lost to Temple, and they're suddenly at risk of dropping out of the tourney field at just 8-6. The win over Houston will go a very long way, and the two wins over Memphis are also key. The margin for error here just isn't very big though, and losses like this are hard to overcome. This is simply not a team that can finish .500 and feel good about themselves on Selection Sunday. The good thing is that the rest of the schedule is pretty easy outside of two games against SMU. There will be opportunities to boost the record. The bad thing is that that means more opportunities for bad losses. There is still business to be taken care of here.
Memphis knocked off SMU to boost their own at-large chances. Both teams are firmly on the bubble. Memphis is now 9-5 with wins over Wichita State, SMU, St Mary's and no terrible losses. That's a good resume, and they deserve a lot of credit for picking up those first two wins over the last week. They still need to finish strong, but they've put themselves in position to do that. SMU is now 8-3. They have the bad loss to Cincy, and their lone win of note came against Dayton. Being 8-3 leaves a lot of doors open, but they need to start putting some more impressive wins together. Tomorrow's home rematch with the Memphis Tigers is a prime opportunity.
UNC picked up a very good road win over Pitt to solidify their positioning. Their next four games are @Clemson, @Duke, Miami, @UVA. If they get three of those, they'll be in a fantastic spot. For Pitt, things could get a little dicey if they can't break out of this two-game losing streak. The wins over Northwestern, Duke, and Syracuse (twice) are solid but unspectacular, and the loss to Wake Forest will string. They can't lose at home to Notre Dame this weekend, or they'll be needing one heck of a closing stretch.
Both Toledo and Akron won, moving to 9-1 and 8-2 in MAC play, respectively. Toledo has a weekend trip to Bowling Green and Akron has to get through Ball State before these two meet on Tuesday in a HUGE game. Circle the date on your calendars.
LSU took care of business against Texas A&M. Go Tiguhs. UConn also took care of business against Butler. Congrats to UConn, who needed this win after a mini skid.
Duke finally got a decent win after they held on to down Georgia Tech. This is a potentially season-shifting victory, and the Blue Devils need to take advantage. They really don't have bad losses, so the key is picking up some more quality wins and improving on that 6-5 record. Clemson visits Durham this weekend.
In the last notable game of the day, Drake came back from a 15-point halftime deficit to move to 14-0. It was their first game in about a month due to covid. I absolutely love Drake, and they will another chance to make a statement with the second game against a good Missouri State team tonight. The big MVC match-up – Drake v. Loyola – is only a few weeks away.
Now to the picks.
College Basketball Record: 256-244-3 on individual bets, 9-48 on parlays, +$138
All Involved CBB Picks: 324-297-6 ATS, 26-40 Dog MLs
NBA Record: 15-32, 1-7 on parlays, -$468 (this can't keep happening)
$22 for spread, $20 for ML
Abilene Christian (-2.5) v. Stephen F. Austin
BYU (-7) v. Pepperdine
James Madison (-2.5) v. Towson
Creighton (-1.5) v. Providence
Virginia Tech (PK) v. Notre Dame
NC State v. Wake Forest (+8)
Arkansas (-4) v. Ole Miss
Boise State (-3) v. Colorado State
Baylor (-23.5) v. Kansas State
Drake (-4) v. Missouri State
Wisconsin (-3.5) v. Maryland
Clemson v. Louisville (+105)
CBB Parlay – $13 to win $94
MLs for BYU, Va Tech, Ohio State, Arkansas, and Wisconsin
Bucks (-6.5) v. Raptors
Celtics (-4) v. Spurs