Power Rankings
26 min read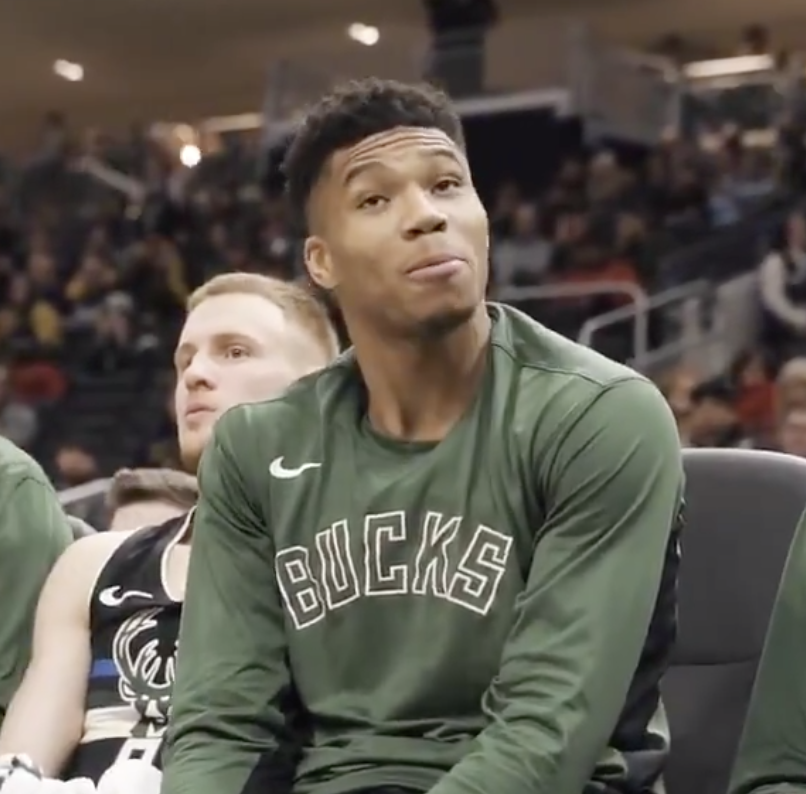 NBA POWER RANKINGS
Week 7
New York Knicks (4-18)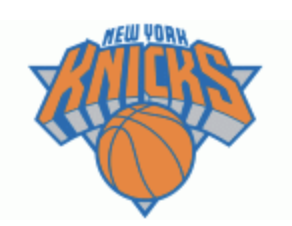 Last Week: 29 (↓1)
Last Week's Games: Celtics (L, 104-113), Bucks (L, 88-132), Nuggets (L, 92-129)
Next Week's Games: Pacers, @Trail Blazers, @Warriors, @Kings
The Knicks are an absolute disaster, calamity, catastrophe, debacle, failure, fiasco, and tragedy. They are awful. This week, they became the fourth team in NBA history to lose two straight games by 37 or more points. That is an unbelievable failure of effort and execution. This roster might not be great, but it is nowhere close to being historically bad. There are pieces to at least be respectable losers here, and David Fizdale not only did absolutely nothing with them but also failed to develop his young players. He deserved to be fired because of it. The Knicks now have the worst average point differential by over a point in a league that features a Warriors team that has gotten an incredible 89.3% of its minutes from players that weren't on the team last year. Move the Knicks to Seattle.  
Golden State Warriors (5-19)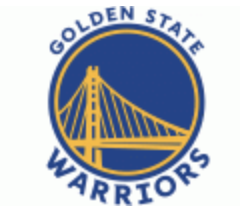 Last Week: 30 (↑1)
Last Week's Games: Magic (L, 96-100), Hawks (L, 79-104), Hornets (L, 91-106), Bulls (W, 100-98)
Next Week's Games: Grizzlies, Knicks, @Jazz
The Warriors are not a good basketball team. If anyone needed evidence of that, the 79-104 loss to a really bad Hawks teams should have provided it. I've criticized Steve Kerr for Golden State's performance this year, but I'm beginning to change my mind. It's kind of hard to expect him to do much of anything given the injury situation. Steph, Klay, D'Angelo Russell, Draymond Green, and Kevon Looney, the theoretical starters, or at least top 5 players, on the best version of this team, have combined to play 16.28% of Golden State's minutes. That's a shockingly low number. 5-19 might not actually be that bad. 
Memphis Grizzlies (6-15)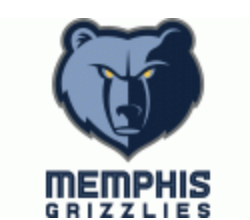 Last Week: 28 (-)
Last Week's Games: Timberwolves (W, 115-107), Pacers (L, 104-117), Bulls (L, 99-106)
Next Week's Games: @Jazz, @Warriors, @Suns, Bucks
Ja Morant missed the entire week and Brandon Clarke missed the last two games. Both are now week-to week. As we've said each week, development is the key for Memphis, so the goal is to get those guys back and playing as soon as possible (assuming there are no long-term injury risks). As for the actual on-court results, Jonas Valanciunas dropped 32 points and 13 boards on Chicago in his return from the flu while Dillon Brooks and De'Anthony Melton has strong weeks. Jaren Jackson continued to struggle to find consistency. He's got time, but Memphis would probably like some more positive signs like his 31 points against Indiana. 
Atlanta Hawks (5-17)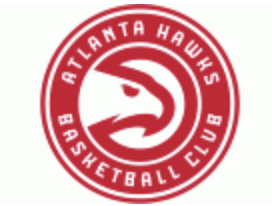 Last Week: 27 (-)
Last Week's Games: Rockets (L, 111-158), Warriors (W, 104-79), Nets (L, 118-130)
Next Week's Games: @Hornets, @Heat, Bulls, Pacers
We won't talk about the Rockets game, though Trae Young did have 37 points and 7 assists. Against the Warriors, Young put up 24 and 7 to go along with DeAndre Hunter's 18 points and Damian Jones's 16 points and 8 rebounds. Against the Nets, Young put up 39 and 10 to go with a combined 45 points and 14 rebounds from Jones and Cam Reddish. The bottom line is that Young averaging 33.3 points and 8 assists per game shouldn't have resulted in 2 losses in 3 games. He doesn't have enough help right now, and the John Collins PED suspension, an injury to Kevin Huerter, who returned against Brooklyn, and a new injury to Hunter (dislocated finger) are the opposite of what Atlanta needs. They need their guys to be playing and gaining experience so that Young doesn't have to do it all. On the bright side, both Jones and Reddish did encouraging things this week. There is still plenty of potential here.
Cleveland Cavaliers (5-16)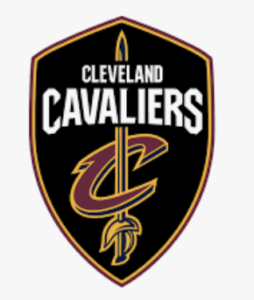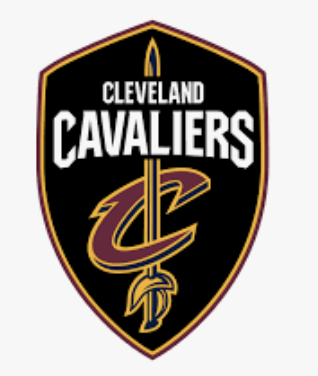 Last Week: 26 (-)
Last Week's Games: Pistons (L, 94-127), Magic (L, 87-93)
Next Week's Games: @76ers, @Celtics, Rockets, @Spurs
On Friday, it was reported that members of the Cavs were upset with John Beilein for, essentially, being too much of a college coach. Based on postgame comments from Tristan Thompson and Larry Nance, among others, it appears to be an isolated complaint from a few players, if it's real at all (the story was entirely anonymous). It's a very good sign that Thompson, one of the team leaders, is on Beilein's side. This is a team in need of a lot of development, and Beilein can develop players like almost no one else. The problem with development is that it takes time and work. We'll see if all of the Cavs are willing to put those two things in. 
Chicago Bulls (8-15)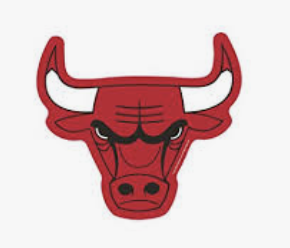 Last Week: 25 (-)
Last Week's Games: Kings (W, 113-106), Grizzlies (W, 106-99), Warriors (L, 98-100)
Next Week's Games: @Heat, Raptors, Hawks, Hornets
40% of the Warriors wins this year have come against the Bulls, which is not a great stat for anyone in Chicago. There have been a lot of disappointments so far for the Bulls, but Lauri Markannen has been the biggest. Here are the positives, if you can really call them that: he's attempting .4 more free throws per game and making .1 more per game, committing 0.3 less fouls per game, and averaging 0.3 more assists per game. The negatives? He is putting up less points per game and rebounds per game, more turnovers per game, and lower FG%, FT% (bigger jump in attempts than makes), and 3PT%. His offensive rating is below 100, and his PER, win shares per 48 minutes, box +/-, and VORP are all down. The Bulls are 4.6 points better with him on the bench. I'm going to go out on a limb and say that they were expecting more in his third NBA season.   
New Orleans Pelicans (6-17)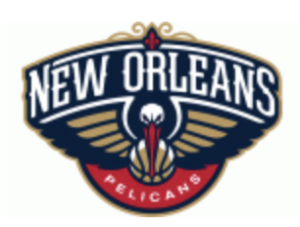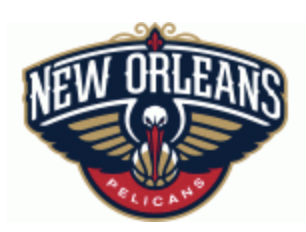 Last Week: 21 (↓3)
Last Week's Games: Thunder (L, 104-107), Mavs (L, 97-118), Suns (L, 132-139 OT), Mavs (L, 84-130)
Next Week's Games: Pistons, @Bucks, @76ers
What a brutal week for New Orleans. They've now lost 8 in a row and sit 4.5 games out of the playoffs. There's a strange dynamic going on here. There is plenty of hope for the future despite the rough start this year. JJ Redick and E'Twaun Moore are the only Pelicans that are 30 years or older, and shooting tends to be one of the last skills to go. This team should be good for a long time. On the other hand, there was a ton of hope going into this year. With Zion Williamson, Jrue Holiday, Redick, Derrick Favors, Brandon Ingram, and Lonzo Ball, this was a team that was supposed to contend for a playoff spot. Then Zion got hurt and the Pelicans have lost 17 of 23 without him. New Orleans may have to wait for another year. 
Charlotte Hornets (9-15)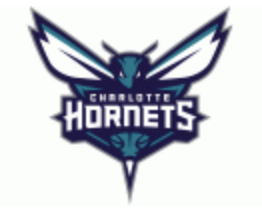 Last Week: 23 (-)
Last Week's Games: Bucks (L, 96-137), Suns (L, 104-109) Warriors (W, 106-91), Nets (L, 104-111)
Next Week's Games: Hawks, Wizards, @Nets, @Bulls
This week went about as expected for the Hornets, who were destroyed by an elite team before losing close games against middling teams and taking care of the Warriors. They are still sitting in the 10th seed despite being 26th in net rating and 25th in average point differential because of their uncanny ability to win close games. The win against the Warriors was Charlotte's first win by more than 7 points. That should be unsustainable, and the Hornets will likely slide below the 10th seed as the season goes on. This week's schedule will offer some opportunities to keep the magic going though. 
Washington Wizards (7-14)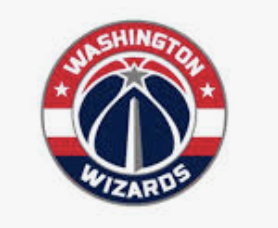 Last Week: 22 (-)
Last Week's Games:  Clippers (L, 125-150), Magic (L, 120-127), 76ers (W, 119-113), Heat (L, 103-112)
Next Week's Games: Clippers, @Hornets
In the grand scheme of things, this wasn't a terrible week for the Wizards. Going 1-2 against the Clippers, 76ers, and Heat isn't all that bad for a non-contender, and a close loss to the Magic isn't the end of the world. That being said, those are probably games the Wizards will need to win more of down the stretch to make a serious run at the playoffs. They've now lost 6 of 8, and continue to boast the worst defense in the league (by far). Their 4th place offense hasn't been able to pick up the slack, and any postseason hopes are slowly fading as a result.
Detroit Pistons (9-14)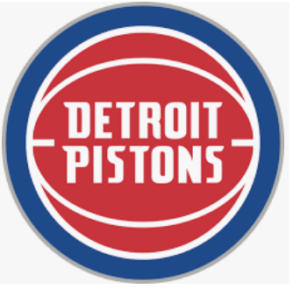 Last Week: 24 (↑3)
Last Week's Games: Spurs (W, 132-98), Cavs (W, 127-94), Bucks (L, 103-127), Pacers (W, 108-101)
Next Week's Games: @Pelicans, Mavs
The Pistons stand alone in the 9 seed. Cue the parade. This was actually a solid week for Detroit, as they got two big wins against teams they should have beaten and finished with a really good win over the Pacers. They were also the only team this week to be within 25 of the Bucks, so that loss is not as bad as it might seem. Blake Griffin is finding his groove, Andre Drummond is pumping out 15 rebound double-doubles (15+ rebounds in 14 of 23 games), and Luke Kennard, Derrick Rose, Bruce Brown, and the cast of role players in Detroit is doing enough to win games. That's a recipe for success, one that the Pistons can ride to a spot in the playoffs if it continues. It's also worth noting that Reggie Jackson is still out. Another note – Drummond, at 17.0 rebounds per game, is currently on pace to be the third player since 1975 to average 17 rebounds per game over a full season (Moses Malone, Dennis Rodman 3 times). It happened a crazy 54 times from 1957-1974, with 27 of those seasons coming from Bill Russell (13) and Wilt Chamberlain (14). 
Sacramento Kings (8-13)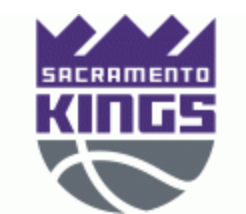 Last Week: 17 (↓3)
Last Week's Games: Nuggets (W, 100-97), Bulls (L, 106-113), Trail Blazers (L, 116-127), Spurs (L, 104-105 OT)
Next Week's Games: @Mavs, @Rockets, Thunder, Knicks
The Kings, still without Marvin Bagley III and De'Aaron Fox, lost three straight after a huge win over the Nuggets. Sacramento is a clear bottom third team in both net rating and point differential, which is far from ideal, but there has to be hope that Fox and Bagley can help turn that around. Buddy Hield and Richaun Holmes have been huge in their absence, with Harrison Barnes, Yogi Ferrell, Bogdan Bogdanovic, and Nemanja Bjelica also pitching in solid contributions. Holmes has been especially important. He's leading the team in offensive win shares, defensive win shares, total win shares, and VORP, and he and Yogi Ferrell are the only Kings to have a positive point differential while also playing more than 11 total minutes on the year. Without him, the Kings would be dead and buried. Perhaps the biggest issue for the Kings all year, outside of the injuries to Fox and Bagley, has been the play of Dewayne Dedmon. Dedmon was supposed to be a solid starter. He's only averaging 5 points and 3.6 boards on 23% from deep. Still, the Kings are within reach of the 8 seed. Bagley is now day-to-day and Fox will be back in a few weeks. Both are young and still have work to do when healthy, but it's obviously far better to have them on the court. The season is still alive. 
Oklahoma City Thunder (9-12)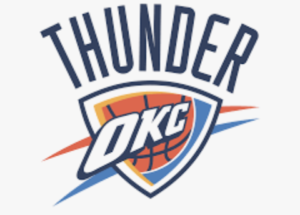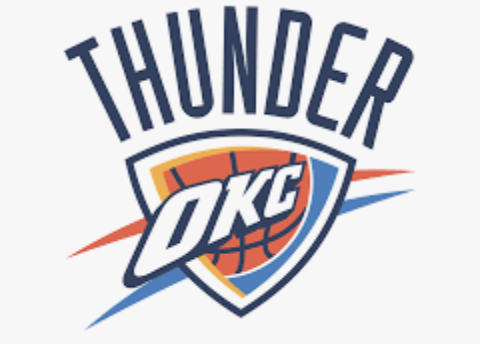 Last Week: 20 (↑1)
Last Week's Games: Pelicans (W, 107-104), Pacers (L, 100-107), Timberwolves (W, 139-127 OT)
Next Week's Games: @Trail Blazers, @Jazz, @Kings 
You would have to think that the Thunder will be sellers as the trade deadline nears. Right? Chris Paul's contract might be a little too much to move at this point, but Dennis Schroder, Steven Adams, and Danillo Gallinari should all attract some suitors. Even if the Thunder don't need draft picks (they have approximately 3000 first rounders after trading Paul George and Russell Westbrook), they would likely benefit from restructuring their roster to get younger players that will match up with their next window of contention. That being said, as they continue to stick around the playoff picture, sitting 1 game back of the 8 seed heading into the weekend, it's worth wondering if it will be harder to pull the trigger on those trades. This upcoming week, with 3 games against teams in the 6-11 seed range, could be telling of the Thunder's playoff chances. If Gallinari, Paul, Schroder, Adams, and Gilgeous-Alexander continue to play like they have been, the Thunder might just stick it out and hope for a playoff run. It's not out of the question given the abundance of future resources they hold.  
San Antonio Spurs (9-14)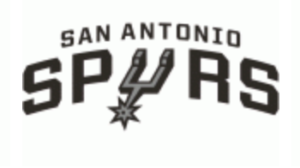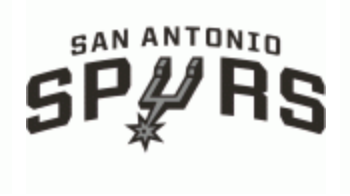 Last Week: 18 (-)
Last Week's Games: Pistons (L, 98-132), Rockets (W, 135-133 OT), Kings (W, 105-104 OT)
Next Week's Games: Cavs, @Suns, @Rockets, Nets
It's really not looking good for the Spurs, who were blasted by the subpar Pistons before pulling out two incredibly close overtime wins. They were down by 15 late against the Rockets, and while they must be given credit for fighting back and winning, Houston probably lost that game more than the Spurs actually won it. The Spurs are kind of stuck in limbo, trying to live out the last days of their former dynasty with veterans like DeMar DeRozan and LaMarcus Aldridge while exciting young guys like Dejounte Murray, Jakob Poetl, Derrick White, and Lonnie Walker get (likely) less minutes than they would in an ideal developmental world. This wouldn't be an issue if the Spurs were a clear playoff team, as they appeared to be heading into the season. With a chance to compete in the playoffs, you take it. Unfortunately, that hasn't materialized, and it's worth asking if those young guys should be getting more run. Popovich still clearly believes in the potential of this team as it is currently constructed, but a few trades (DeRozan, Aldridge, Patty Mills?) to free up rotation space might end up being the best thing for the Spurs in the long run. It's something to watch as the season progresses. One positive on the development side is the emergence of Lonnie Walker, who played double digit minutes in each of the three games this week, marking his third, fourth, and fifth games with 10+ minutes on the year. He had 28 points against Houston. 
Orlando Magic (11-11)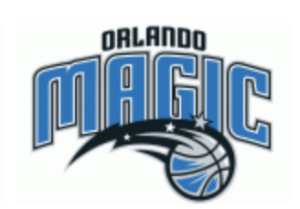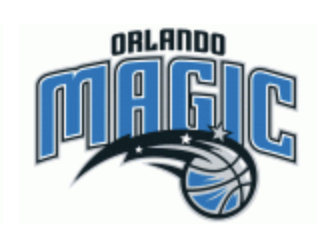 Last Week: 19 (↑2)
Last Week's Games: Warriors (W, 100-96), Wizards (W, 127-120), Suns (W, 128-114), Cavs (W, 93-87)
Next Week's Games: @Bucks, Lakers, Rockets
On the surface, this was a pretty unimpressive 4-0 week as 4-0 weeks go. The average net rating of the Warriors, Wizards, Cavs, and Suns is -5.1, which would just barely edge out the Pelicans for the 24th spot in the league, and the Suns, the lone good team in that group, were missing Aron Baynes. The Magic won by an average of 7.8 points per game. That is, admittedly, better than losing by an average of 7.8 points per game, but it's not exactly a surefire sign of future success. It is worth noting, however, that Orlando did this without Nikola Vucevic, who will miss another couple weeks with an ankle injury. That's something despite Vucevic's offensive struggles to start the year. On the not so bright side, the Magic's defense has slipped to 10th in defensive rating in recent weeks, while their offense is still near the bottom of the league (25th in offensive rating). Amazingly, that's higher than it's been for most of the season. Evan Fournier and Terrence Ross are the only players to have scored well consistently, and that won't be enough against better teams (see next week's schedule). Aaron Gordon, Markelle Fultz, and DJ Augustin, along with Vucevic, have been showing signs of better offensive play. That will need to be a reality for the Magic to confirm and potentially move beyond their current spot as the East 8 seed. 
Portland Trail Blazers (9-14)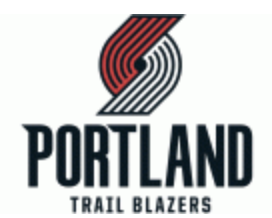 Last Week: 16 (-)
Last Week's Games: Clippers (L, 97-117), Kings (W, 127-116), Lakers (L, 113-136)
Next Week's Games: Thunder, Knicks, @Nuggets
The Trail Blazers are not playing all that well, but no one outside of the top 6 in the West is winning with any sort of consistency right now. Losing to the Clippers and Lakers by a combined 43 points confirmed that this team is nowhere near where they expected to be heading into the season. Still, it's better to make the playoffs than to just miss them, and the solid win over the Kings showed that Portland, currently 2 games out, will have a shot to do that. Unfortunately, that shot took a hit when Rodney Hood went down against the Lakers. He tore his Achilles, and will now join Zach Collins and Jusuf Nurkic on the long-term injury list. That's a lot of talent on the bench, and Nurkic, the earliest expected returner, won't be back for another month at the very least. The Trail Blazers have been connected to Kevin Love, but based on recent reports it looks like the Cavs are fine with keeping Love unless they get an offer they really like. I don't know what that offer from Portland would look like. There's barely any depth here as it is. 
Minnesota Timberwolves (10-11)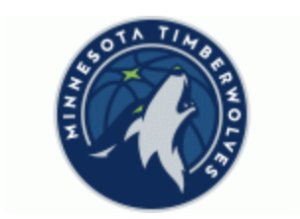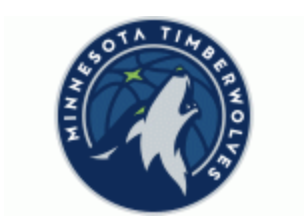 Last Week: 13 (↓2)
Last Week's Games: Grizzlies (L, 107-115), Mavs (L, 114-121), Thunder (L, 127-139 OT)
Next Week's Games: @Lakers, @Suns, Jazz, Clippers
This week wasn't quite as bad as the 0-3 record would suggest, but it's still not ideal for a team that will likely need every win it can get to make the playoffs. The home loss to the Grizzlies, who were missing Ja Morant, is the exception to the "not as bad as it looks" line. That's a brutal loss, no matter how you cut it, especially when you get decent enough performances (39 points, 12 assists, and 18 rebounds combined) from Andrew Wiggins and Karl-Anthony Towns. As for the other two games of the week, it's hard to get too upset about either. A close road loss to a red hot Mavs team is what it is, and an overtime loss in Oklahoma City without Andrew Wiggins is forgivable, although it hurts to lose a game in which Jeff Teague drops 32 points, 9 assists, and 5 boards. Minnesota has a brutal stretch of games coming next week. They can't let their losses from this past week carry over. 
Brooklyn Nets (12-10)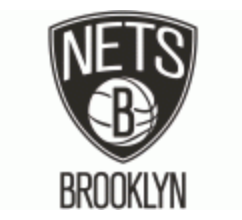 Last Week: 15 (↑1)
Last Week's Games: Heat (L, 106-109), Hawks (W, 130-118), Hornets (W, 111-104)
Next Week's Games: Nuggets, Hornets
This was another solid week for the Nets, who have been right in the middle of the league since the start of the season. If you're a fan of mediocrity, you're a fan of this year's Nets. A close loss against a good team. Two close wins against bad teams. That's the way of the road in Brooklyn this season. Credit must be given for their ability to do it without Kyrie Irving and Caris Levert, who have both been out for roughly a month at this point. LeVert should be back in another couple of weeks. It looks like Irving will be too, but if anyone knows an exact timetable for his injury, they're not saying. Wilson Chandler will also return from his PED suspension in a few weeks. The interesting thing is that Brooklyn might have been a little worse with Irving. With Kyrie in the lineup this year, the Nets are 4-7. Without him, they're 8-3. That doesn't tell the full story (the Nets are 0.1 points per 100 possessions better with him on the floor), but it's something to watch following all of the news cycles surrounding Irving and the Celtics last season. No matter how you look at it, Irving clearly hasn't had a star-level impact in Brooklyn. 
Phoenix Suns (10-11)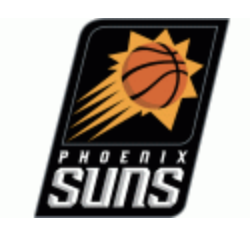 Last Week: 14 (↑1)
Last Week's Games: Hornets (W, 114-109), Magic (L, 114-128), Pelicans (W, 139-132 OT)
Next Week's Games: @Rockets, Timberwolves, Grizzlies
The Suns got back to winning this week, even if it wasn't all that pretty. They're tied with the Timberwolves for the 7 seed in the West, with the Thunder, Spurs, Trail Blazers, and Kings all within 2 games. Aron Baynes missed the entire week with his second injury of the season. The return of DeAndre Ayton in about 5 games should help to limit Baynes's load, which will hopefully keep him healthy. The Suns are -1.1 per 100 possessions with Baynes on the bench. They are +8.2 per 100 possessions with Baynes on the court. They will need him back and healthy to keep their playoff push going. On the bright side, Ricky Rubio has made a full return from injury, and Phoenix is +10.2 per 100 possessions better with Rubio on the court. The Suns have faltered in recent weeks with Rubio and Baynes missing time. If Phoenix can get them back on the court and keep them there, they should be in a good spot as the season continues. 
Indiana Pacers (14-8)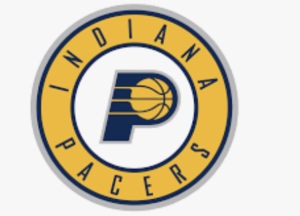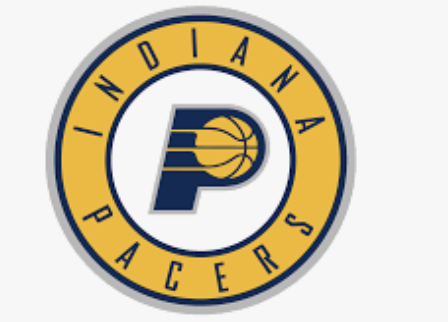 Last Week: 12 (-)  
Last Week's Games: 76ers (L, 116-119), Grizzlies (W, 117-104), Thunder (W, 107-100), Pistons (L, 101-108)
Next Week's Games: @Knicks, Clippers, Celtics, @Hawks
The Pacers have three wins against teams above. 500. Two of those are against the Nets. The other is against the flailing Jazz. Amazingly, they've only played six total games against teams above .500. That leaves Indiana with an 11-5 record against teams under .500. That's just not great, and it makes it hard to trust this team as anything more than the best of the rest in the East. They've established themselves as a solid 6-7 seed in a weak conference, but they don't appear to be all that close to the top 5. Big opportunities to change this perception against the Clippers and Celtics await next week. As of right now, I honestly have no idea what the Pacers might look like when Victor Oladipo returns. 
Utah Jazz (12-10)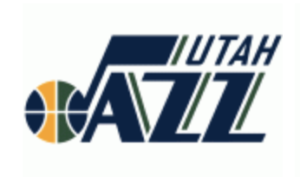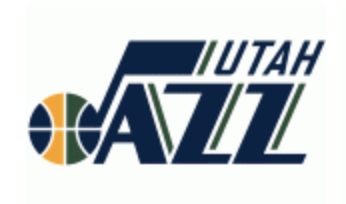 Last Week: 7 (↓4)
Last Week's Games: Raptors (L, 110-130), 76ers (L, 94-103), Lakers (L, 96-121)
Next Week's Games: Grizzlies, Thunder, @Timberwolves, Warriors
The Jazz are officially in free fall, and they're not getting anything close to the full team effort they need. They were soundly beaten three times this week, with a +9 fourth quarter against the 76ers being the only thing stopping three 20-point losses. Utah has now lost 5 of 6, with a game against the lowly Grizzlies being their only win. This 6-game stretch started with an impressive effort in a close road loss to the Bucks in a game that didn't include Rudy Gobert or Khris Middleton. Six guys scored in double figures, and all nine scored at least 6 points. Everything has gone downhill from there. Gobert returned for the second game in Indiana. He combined with Donovan Mitchell, Bojan Bogdanovic, and Joe Ingles to score 82 of the Jazz's 102 points in a 19-point loss. No one else scored more than 6, and Mike Conley (5) and Royce O' Neal (0) combined for 5 points in 55 minutes. It was a similar story this week. Against the Sixers and Lakers, only three players scored in double figures, and a 20-point performance from Mike Conley wasn't close to being enough against Toronto. It's easy to point at Conley here as the main culprit, but the simple reality is that no one outside of Mitchell and, for the most part, Gobert and Bogdanovic, has provided consistent production. It's beginning to affect the defense too, as Utah has fallen to right around 10th in defensive rating. They're still above .500, but they won't be for long at this rate.
Miami Heat (16-6)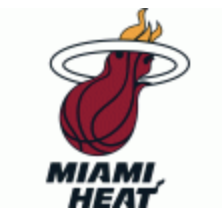 Last Week: 11 (↑1)
Last Week's Games: Nets (W, 109-106), Raptors (W, 121-110 OT), Celtics (L, 93-112), Wizards (W, 112-103)
Next Week's Games: Bulls, Hawks, Lakers
There was nothing to complain about from the Heat this week. They won in Brooklyn and rode a fourth quarter surge to a home win against the Wizards without Goran Dragic and Justise Winslow. In between, they split two games against teams in the 2-4 range in the East, where they also sit. Going into the weekend, Miami holds the 3 seed, .5 games back of Boston and .5 games up on the Raptors, with the Sixers looming another half game behind. Justise Winslow has only played in 10 games, and Miami has still made it work. Winslow has struggled from the field, but is still averaging 12.4 points, 7.1 rebounds, and 4.3 assists. That's not easy production to replace, but Duncan Robinson, Kendrick Nunn, and Tyler Herro have stepped up to fill that void. Winslow appeared to be a necessary piece heading into the season, but he's almost become a luxury 22 games in. Jimmy Butler is still the star man here despite the depth, as the Heat are almost 12 points per 100 possessions better with him on the floor. With Butler on the bench, they are a slightly negative team. Butler is one of 5 players in the league (Doncic, LeBron, Harden, Russ) to be averaging 20 points, 6 assists, and 6 rebounds per game. 
Philadelphia 76ers (15-7)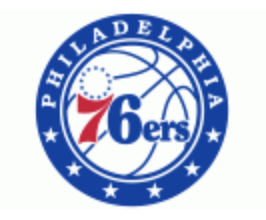 Last Week: 10 (-)
Last Week's Games: Pacers (W, 119-116), Jazz (W, 103-94), Wizards (L, 113-119)
Next Week's Games: Cavs, Raptors, Nuggets, @Celtics, Pelicans
The Sixers are winning games, but they're not doing it in a way that would make anyone think of a Finals contender. Their average point differential (+4.4) is good but not elite. It puts them right around the tenth spot in the league, which is where they sit in net rating too. The defense has been top 5 good, but the offense has been mediocre at best, and that has led to a run of close games against inferior teams like the Wizards, Pacers, Cavs, and Knicks. The talent and potential in Philly is going to keep this team in the conversation, and they've done just enough with their play to earn a top-10 spot. This wasn't supposed to be a top-10 team though. The Sixers were supposed to be the best, and 22 games in, the time to figure it out is slowly ticking away. The Bucks already have a strong hold on the 1 seed. 
Denver Nuggets (14-6)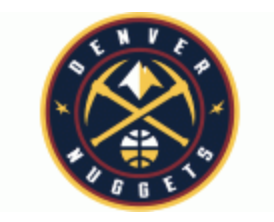 Last Week: 3 (↓5)
Last Week's Games: Kings (L, 97-100 OT), Lakers (L, 96-105), Knicks (W, 129-92), Celtics (L, 95-108)
Next Week's Games: @Nets, @76ers, Trail Blazers
This was a rough week for the Nuggets. They were, for the moment, exposed as false contenders. They still belong in the top-10, but like the Sixers it feels like we need to see some improvement to consider them threats to go the distance. It's felt that way for a while, but Denver has been winning. This week's unforgiving schedule changed that. So what's the problem? For one thing, Paul Millsap and Will Barton have been carrying the team. The Nuggets are 18.6 (Millsap) and 19.7 (Barton) points per 100 possessions better with those two on the floor. It's great that those two are playing well, but this is supposed to be Nikola Jokic and Jamal Murray's team. Murray hasn't been bad. He just hasn't taken the anticipated offensive step, and his numbers are essentially the same as last year. For example, he averaged 18.2 points, 4.8 assists, and 4.2 rebounds per game last year. This year, it's 18.1, 4.8, and 4.4. Jokic's offensive fall has been alarming. His points per game (-4.4), assists per game (-1.2), rebounds per game (-0.7), 3P% (-8.2%), FG% (-4.7%), offensive rating (-11), PER (-6.3), and offensive box +/- (-3.9) are all noticeably down. He is attempting more than 0.1 free throws less per field goal attempt. He just hasn't been a game changer on offense. Despite the drop-off, he's been a solid part of a top 2 defense, and the Nuggets are still nearly 7 points better per 100 possessions with him on the court. This brings us to the second problem in Denver, as every single non-starter in Denver has negative on-off numbers, with the exception of Vlatko Cancar and Jarred Vanderbilt, two guys who have played a total of 12 minutes. The Nuggets point differential is slightly positive with Mason Plumlee and Juan Hernangomez on the floor and is negative when Monte Morris, Malik Beasley, Torrey Craig, Michael Porter Jr, and Jerami Grant are on the floor. That won't cut it. 
Toronto Raptors (15-6)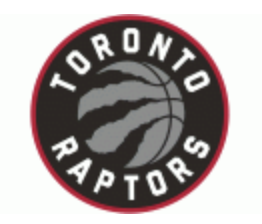 Last Week: 6 (↓1)
Last Week's Games: Jazz (W, 130-110), Heat (L, 110-121 OT), Rockets (L, 109-119)
Next Week's Games: @76ers, @Bulls, Clippers
Two losses to top-10 teams aren't a very big deal, but they will send the Raptors down a spot here. Both Kyle Lowry and Serge Ibaka are back, and in losing to Miami and Houston at full health, Toronto failed to make a clear statement and establish themselves as a member of the elite tier. Despite the losses, the advanced numbers love the Raptors. At 8th in offensive rating and 6th in defensive rating, Toronto is one of four teams (Milwaukee and both Los Angeles squads) to rank in the top 10 in both. I'm still not sold on the Raptors as title contenders, as they're 3-6 against teams above .500, but there's no question that this is a good team. Terence Davis, Chris Boucher, Ibaka and Rondae Hollis-Jefferson have been killing it defensively, and Lowry, Fred VanVleet, and Norm Powell have supported Pascal Siakim on the other side of the court. The Raptors will be around come playoff time; it's just not clear that they can go the distance. 
Houston Rockets (14-7)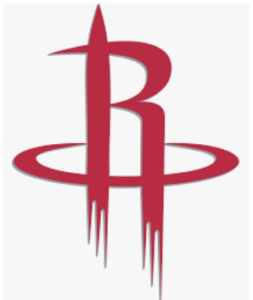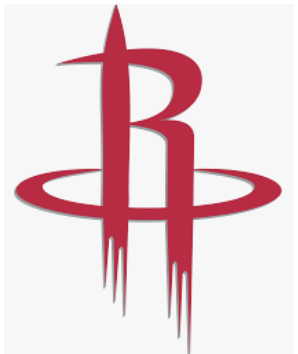 Last Week: 8 (↑2)
Last Week's Games: Hawks (W, 158-111), Spurs (L, 133-135 OT), Raptors (W, 119-109)
Next Week's Games: Suns, Kings, @Cavs, @Magic
The Rockets were close to having a perfect week. They started by throttling the hapless Hawks and ended by beating a very good Raptors team. Against Atlanta, James Harden led the way with 60 points and 8 assists, while Russell Westbrook (15 points, 8 assists, 8 rebounds), Ben McLemore (24 points, 13 boards), and Austin Rivers (14 points, 4 assists, and 6 boards) turned in notable performances as well. Against Toronto, it was a true team effort, as Harden (23 points and 8 boards), Westbrook (19 points, 11 assists, 13 boards), McLemore (28 points), Rivers (9 points, 5 assists, 5 boards), PJ Tucker (18 points, 11 boards), Danuel House (16 points), and Clint Capela (13 boards) all pitching in. Against the Spurs, Houston held a 15-point lead almost halfway through the fourth quarter. Then the lead unraveled and the Spurs won the game in overtime. The Rockets are protesting the game because of a missed call that eliminated a James Harden dunk. Don't blow a 15-point lead, and that call isn't a problem. Luckily, that one game won't mean much in the grand scheme of things. The Rockets, among a group of four teams fighting for the 2 seed, are going to be just fine if they continue to get strong efforts from the whole rotation. They haven't for the most part this year (-8.2 points per 100 possessions with Harden on the bench), and that's why they're a step behind the best of the best. 
Dallas Mavericks (16-6)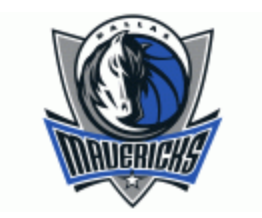 Last Week: 9 (↑4)
Last Week's Games: Lakers (W, 114-100), Pelicans (W, 118-97), Timberwolves (W, 121-114), Pelicans (W, 130-84)
Next Week's Games: Kings, @Pistons
The Mavs have now won 10 of 11 since a 6-5 start. They're real, as they showed this week when they went into the Staples Center and handed the Lakers their third, and biggest, loss of the year. The most impressive part of this stretch is that they're doing it without star play from Kristaps Porzingis, who has been less than stellar so far this season. Porzingis averaged a relatively quiet 13.7 points and 6 boards per game this week. He had 1 assist, for an average of 0.33 per game. He's been solid as a rim protector and rebounder this year, but that's been about all that he's done well (for him). His shooting (35%) has been solid for a big man, but it's a little below his expected number. His overall field goal percentage, which has never been a strength, is at a career-low 39.5%, a shocking number for a 7-footer. That number makes his 16.9 points per game rather inefficient, and it's a large part of the reason that the Mavs are nearly 14 points per 100 possessions better with Porzingis on the bench. The Mavs are succeeding because they have a generation talent in Luka Doncic surrounded by a number of very effective role players. Dallas has been better with Dwight Powell, Justin Jackson, Jalen Brunson, and Delon Wright on the floor. If they can one day say the same about Porzingis, there won't be a ceiling for the Mavs. 
Boston Celtics (16-5)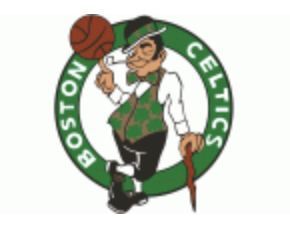 Last Week: 5 (↑1)
Last Week's Games: Knicks (W, 113-104), Heat (W, 112-93), Nuggets (W, 108-95)
Next Week's Games: Cavs, @Pacers, 76ers
Jaylen Brown, Jayson Tatum, and Kemba Walker are essentially carrying the Celtics right now, and it's working. This week, that trio produced an absurd 65% of Boston's points and 58% of Boston's assists. The craziest part of this might be that the Celtics are actually 1.6 points worse per 100 possessions with Brown on the bench and only 1.2 points per 100 possessions better with Walker on the court. With Tatum on the floor, they are 19.6 (!!!) points per 100 possessions better. Tatum has taken a huge step, and the Celtics are thriving because of it. Gordon Hayward comes back soon. 
Los Angeles Clippers (16-7)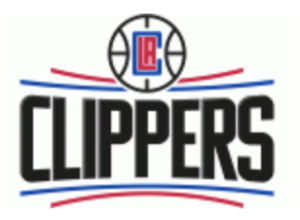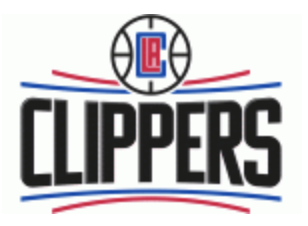 Last Week: 4 (↑1)
Last Week's Games: Wizards (W, 150-125), Trail Blazers (W, 117-97), Bucks (L, 91-119)
Next Week's Games: @Wizards, @Pacers, @Raptors, @Timberwolves
The Clippers made quick work of the Wizards and Trail Blazers before running into a buzzsaw in Milwaukee. As we've settled into the season, it's looking like the Clippers are going to largely depend on Kawhi, Paul George, Lou Williams, and Montrezl Harrell for offense while using the rest of the rotation spots for defensive-minded players. Patrick Patterson, Patrick Beverley, and Ivica Zubak all kicked in a double-digit scoring performance this week, but most of the production came from the first four. That's typically going to work. The problems with that strategy were exposed in Milwaukee though, as Leonard, George, Williams, and Harrell only combined for 52 points. They averaged 90.5 points per game against Washington and Portland, including a combined 110 against the Wizards. Against Portland, Leonard and Williams both had off nights, but George and Harrell performed and Patterson and Beverley stepped up. Against Milwaukee, all four had relative off nights, which were made even worse by the game being over after three quarters. Maybe this was just a perfect storm of great play from the Bucks that won't be replicated in the playoffs, but it looked pretty real. The Clippers are clearly contenders, but it's looking like they will have through the Fiserv Forum to win a title. 
Los Angeles Lakers (20-3)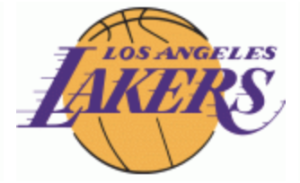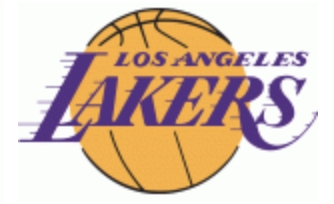 Last Week: 2 (-)
Last Week's Games: Mavs (L, 100-114), Nuggets (L, 96-105),  (L, 96-121), Trail Blazers (W, 136-113)
Next Week's Games: Timberwolves, @Magic, @Heat
That's assuming that the Clippers can get past the Lakers, who have been the second best team in the league so far. There are a number of solid role players here beside LeBron, with Anthony Davis acting as the clear number two. Los Angeles is 2nd in average point differential and net rating, 3rd in defensive rating, and 5th in offensive rating. They have been very good on both sides of the ball, and it has them, like the Bucks, on pace to win 71 games. Based on their full record of results up to this point, they are the clear favorites to come out of the West until someone proves otherwise despite losses to Dallas and the other Los Angeles team. They just haven't been as dominant as the Bucks, who are outscoring opponents by 4 points per game more. The key to making up that gap might be Kyle Kuzma, who has really struggled out of the gate with injuries and poor play. It's hard to find one thing that's derailing Kuzma. He's playing nearly 11 minutes per game less than last year, and his per 36 minutes stats are mostly down (points, rebounds, steals, FT%, FG%) or way down (assists). His offensive rating (95) is 11 points below his previous career low and his assist rate (5.2%) is roughly half of his previous career low. Kuzma was the X-factor for the Lakers heading into the year. They've done well without a major step from him, but the playoffs might not be so kind. Another thing to watch: Los Angeles is +14.6 points per 100 possessions with Anthony Davis on the bench, compared to only +7.3 with him on the court. Davis is playing more than 34 minutes per game, so the first number is a small sample, but it's something to keep an eye on as the season progresses. 
 Milwaukee Bucks (20-3)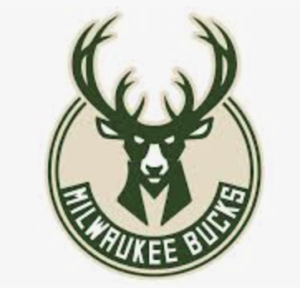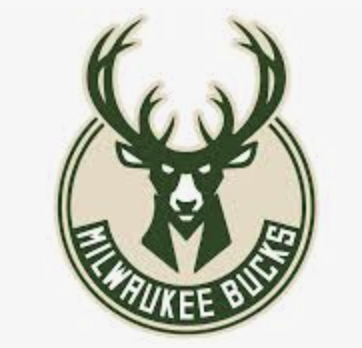 Last Week: 1 (-)
Last Week's Games: Hornets (W, 137-96), Knicks (W, 132-88), Pistons (W, 127-103), Clippers (W, 119-91)
Next Week's Games: Magic, Pelicans, @Grizzlies
The Bucks are the best team in the league. It isn't close. The Clippers are a top 5 team by any metric. The Bucks destroyed them – at full strength – by 28 points in a game that saw the Bucks up by 40. Milwaukee became the fifth team in NBA history to win 4 straight games by at least 24 points. They have won 14 in a row. They are on pace to finish with the highest average point differential in NBA history, by over a point. They are on pace to win 71 games, and two of their losses featured blown leads of roughly 20 points. They have the best defense in the league and a top 2 offense. The Bucks are the best defensive rebounding team in the league by such a large margin that the difference between them and the second place Clippers is the same as the difference between the Clippers and the 23rd place Warriors. Giannis is on pace to finish with the highest PER in NBA history. He is on pace to finish with one of the 10 best defensive ratings in NBA history. He is also leading the league in field goals made, defensive win shares, and win shares per 48 minutes. He is second in points per game, total rebounds, usage rate, total win shares, box +/-, and VORP. He is in the top 5 in free throws made, rebounds per game, offensive win shares, offensive box +/-, and defensive box +/-. He is in the top 20 in pretty much every stat known to mankind. And he's only playing 31.4 minutes per game, with the Bucks an incredible +9.3 per 100 possessions with him on the bench. To compare, the Lakers without Lebron are only +2.3. It turns out that Khris Middleton, Eric Bledsoe, Brook Lopez, Wes Matthews, George Hill, Donte DiVincenzo, Pat Connaughton, Sterling Brown, Robin Lopez, Kyle Korver, Ersan Illyasova, and DJ Wilson are pretty good at basketball too. Fear the deer.