Power Rankings
26 min read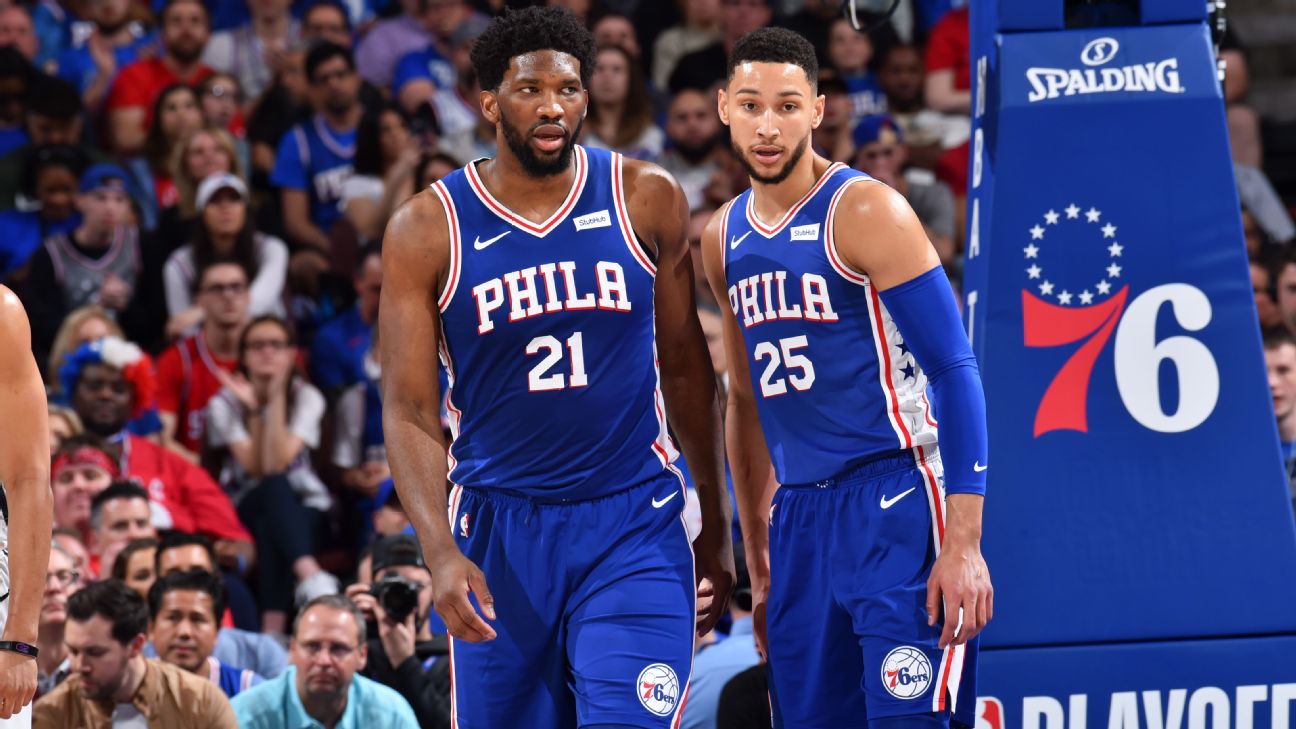 Week 2
Sacramento Kings (1-5)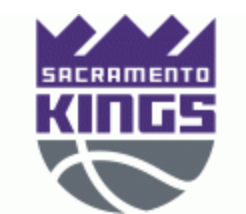 Last Week: 23 (↓7) 
Last Week's Games: Jazz (L, 81-113), Nuggets (L, 94-101), Hornets (L, 111-118), Jazz (W, 102-101)
Next Week's Games: @Knicks, @Raptors, @Hawks
The Kings have been an absolute nightmare to start the year. They're last in the league in point differential. Marvin Bagley III is injured. They have struggled to get anything going. The first game against Utah was a complete disaster from everyone. De'Aaron Fox played better during the rest of the week, but his shooting and efficiency numbers have been poor to start the year. Buddy Hield has also struggled from the field. So has Bogdan Bogdanovic. Harrison Barnes, Richaun Holmes, and Nemanja Bjelica have been solid, but everyone else, Dewayne Dedmon especially, has struggled. It's just hard to see Sacramento turning it around at this point. 
Memphis Grizzlies (1-3)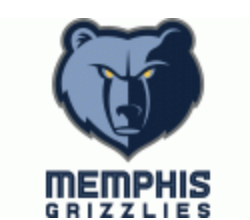 Last Week: 29(-)
Last Week's Games: Nets (W, 134-133 OT), Lakers (L, 91-120)
Next Week's Games: Suns, Rockets, Timberwolves, @Magic
The Grizzlies are not a good basketball team. Their three losses have come by a combined 56 points, and their only win was in overtime over a subpar Nets team. This season is all about the future, and things have been looking good on that front. Ja Morant went off against the Nets, showing off his star mentality on the way to 30 points and 9 assists. Brandon Clarke and Jaren Jackson Jr. are both very promising despite limited production this week. Dillon Brooks has been a promising scorer this season, and there are a number of guys coming off the bench in Memphis that have a chance to show what they have. Jonas Valanciunas produced two double-doubles this week and Jae Crowder continued to be a solid veteran presence. Success will not be measured in wins and losses for the Grizzlies this year. 
New York Knicks (1-5)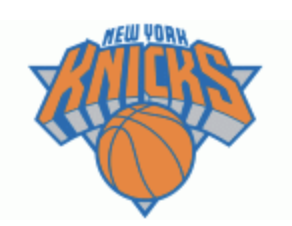 Last Week: 25 (↓3) 
Last Week's Games: Celtics (L, 85-118), Bulls (W, 105-98), Magic (L, 83-95), Celtics (L, 102-104)
Next Week's Games: Kings, @Pistons, @Mavs
The Knicks will face the Kings on Sunday in a battle to avoid being the first team to 6 losses. New York didn't look all that good this week. They beat a struggling Bulls team and showed their somewhat improved competitiveness in the second game against Boston. They were also -40 overall. On the bright side, RJ Barrett has looked really good at the start of his career, averaging 17.7 points and 6.5 boards per game on decent shooting numbers. Julius Randle is averaging 14 points and 11 boards per game and Kevin Knox has been more efficient, although both Randle and Knox are producing a little less than they would be in an ideal world. Bobby Portis and Marcus Morris have both produced some standout games so far. Mitchell Robinson has continued to look promising, and Frank Ntilikina has been getting some minutes. The Knicks have some solid pieces, but they just don't have enough to be more than moderately competitive.
Golden State Warriors (1-4)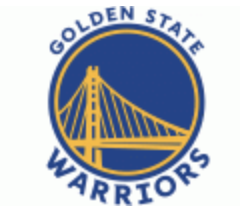 Last Week: 9 (↓18)
Last Week's Games: Thunder (L, 92-120), Pelicans (W, 134-123), Suns (L, 110-121), Spurs (L, 110-127)
Next Week's Games: Hornets, Trail Blazers, @Rockets, @Timberwolves
The Warriors were 1-2 and down by over 25 in Phoenix. Then Steph Curry broke his hand. He's going to miss over 3 months, but Golden State was having a disastrous start to the year before he got injured. There was some hope of turning it around with Curry's offense on board, but it's really not looking good for the Warriors right now. They have the worst defense in the league by far, and the offense is likely due for a drop with Curry sidelined. Outside of the terrible game against the Thunder, D'Angelo Russell has been good, averaging 23 points, 7.3 assists, and 5.7 rebounds per game over the last three of the week. Draymond Green has never been a major offensive weapon, but he will need to be one for this team to be competitive. Even with these two operating at full capacity and then some, this team would probably struggle. On the bright side, Jordan Poole and Eric Paschall have shown promise so far in their rookie seasons. This is all but guaranteed to be a lost year in terms of wins, so Steve Kerr will probably try to get these two as much experience as possible. 
Chicago Bulls (2-4)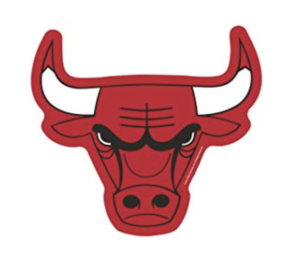 Last Week: 24 (↓2) 
Last Week's Games: Raptors (L, 84-108), Knicks (L, 98-105), Cavs (L, 111-117), Pistons (L, 106-112)
Next Week's Games: @Pacers, Lakers @Hawks
The Bulls had a terrible week, and the victory over the Pistons wasn't nearly enough to salvage it. This doesn't look like anything close to a playoff contender. No one played particularly well against the Raptors, though Wendell Carter Jr. did put up 12 points and 11 rebounds in only 23 minutes. He followed that up with 20 and 10 against the Knicks. He averaged a solid 15.8 points and 10 boards on the week. The rest of the team struggled. Coby White was largely absent after a great first week. Lauri Markkanen and Zach LaVine were fine, but they failed to consistently assert themselves. Kris Dunn did very little this week. Otto Porter Jr., Tomas Satoransky, and Thad Young just haven't produced all that much alongside the young core. It's not looking good in Chicago right now, as far as this season is concerned. 
Charlotte Hornets (2-3)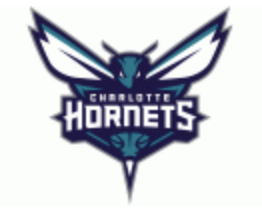 Last Week: 27 (↑2)
Last Week's Games: Lakers (L, 101-120), Clippers (L, 96-111), Kings (W, 120-111)
Next Week's Games: @Warriors, Pacers, Celtics
The Hornets were blown out by the Lakers and Clippers before beating a bad Kings team. They're not great. That being said, the young core has actually looked pretty good to start the year. Miles Bridges is averaging 14 points and 4 rebounds per game on 42% from three. PJ Washington is averaging 16 points and 7 rebounds per game on 52% shooting from three. After a poor start, Malik Monk scored 33 across the last two games of the week. Dwayne Bacon (11 points, 4 rebounds per game) and Devonte' Graham (16 points, 8 assists, 52% from three) have looked much better this season. Terry Rozier averaged 19 points, 5 rebounds, and 4 assists per game on 39% from deep this week. Even Cody Zeller has gotten in on the act, averaging 15 points and 13.5 rebounds per game in four appearances. The Hornets only wins have come against the Bulls and Kings and they have a -48 point differential in only 5 games. Still, any signs of promise or progress from their youth is a great thing considering the relative lack of hope in Charlotte heading into the season. 
Oklahoma City Thunder (1-4)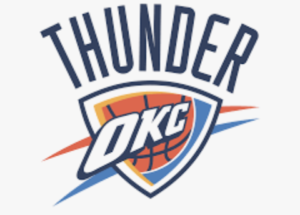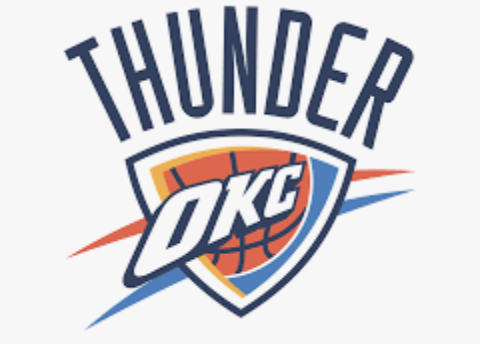 Last Week: 30 (↑6)
Last Week's Games: Warriors (W, 120-92), Rockets( L, 112-116), Trail Blazers (L, 109-112)
Next Week's Games: Pelicans, Magic, @Spurs
The Thunder had a solid week despite the 1-2 record. They crushed the hapless Warriors and came close to beating both the Rockets and Trail Blazers. Danilo Gallinari has continued to produce, averaging 17.7 points per game on the week. Shai-Gilgeous Alexander has also continued his strong play to start the year. Chris Paul hasn't been terrible, but he needs to show more to get someone to take his contract in a trade. His 21-point, 5-rebound, 5-assist showing against Portland was a good start. Dennis Schroder and Nerlens Noel both had great weeks, Hamidou Diallo is looking pretty good, and Darius Bazley has shown some promise. Steven Adams has been okay, but is struggling with injuries. Andre Roberson still hasn't played. These two offer space for internal improvement. Gallinari and Paul will likely be traded at some point, but the Thunder should provide decent competition fairly often before that happens. 
Cleveland Cavaliers (2-3)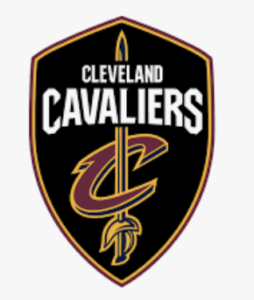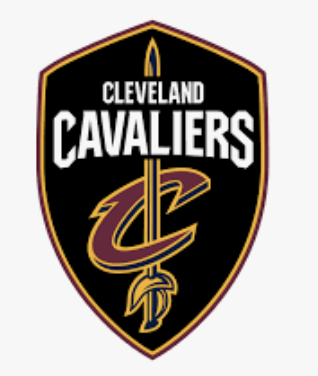 Last Week: 26 (↑3)
Last Week's Games: Pacers (W, 110-99), Bucks (L, 112-129), Bulls (W, 117-111), Pacers (L, 95-102)
Next Week's Games: Mavs, Celtics, @Wizards
The Cavs are an average basketball team. Kevin Love has been superb, averaging 17.2 points, 16.8 rebounds, and 4.8 assists per game to start the year. He's been getting some trade buzz, but as long as he is Cleveland, this team won't be bad. Like Love, Tristan Thompson struggled with injuries last year. He's also playing very well right now, to the tune of 17.6 points and 11.4 rebounds per game. Larry Nance Jr. has been very solid, and Jordan Clarkson has been scoring well off the bench. Collin Sexton still has a lot of work to do as a passer, but he has been a slightly improved scorer to start the year. His defense has been much improved as well. Darius Garland is still a work in progress, which makes sense given his injury shortened year in college. He's flashed some scoring and playmaking skills early. Cedi Osman still has some work to do too. Kevin Porter Jr. is getting some minutes to start the year, and he's shown some decent play. These four young guys are the key to Cleveland's future, and the Cavs will try to get them as much experience as possible. 
Washington Wizards (1-3)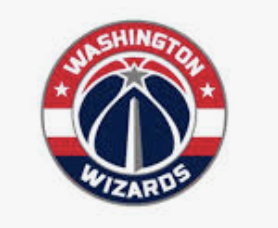 Last Week: 28 (↑6)
Last Week's Games: Spurs (L, 122-124), Rockets (L, 158-159)
Next Week's Games: Timberwolves, Pistons, @Pacers, Cavs
The Wizards, believe it or not, have a +1 point differential on the year. They lost two games this week against really good teams by a combined 3 points. The role players around Bradley Beal have all stepped up to make this a competitive team. Beal is averaging 27 points, 8 assists, and 6 rebounds per game on the year after his 46 point showing against the Rockets. Rui Hachimura has looked great from the start, averaging 18 points and 7 boards per game. Thomas Bryant has put up 14.5 points and 10 rebounds per game. Davis Bertans is averaging 16 points per game. Isaiah Thomas looked really good (33 points and 15 assists total) in his first two games of the year, and Moe Wagner Isaac Bonga, Troy Brown, and Ish Smith are all chipping in. The Wizards are nowhere near as bad as I thought they would be. 
Detroit Pistons (2-4)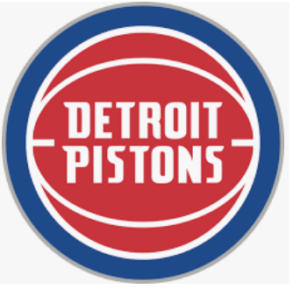 Last Week: 18 (↓3) 
Last Week's Games: 76ers (L, 111-117), Pacers (W, 96-94), Raptors (L, 113-125), Bulls (L, 106-112)
Next Week's Games: Nets, @Wizards, Knicks, @Pacers
The Pistons have been without Blake Griffin, Reggie Jackson, who missed the entire week, and rookie Sekou Doumbouya, who has yet to make his debut. The loss to what has been a poor Bulls team puts a slight damper on things, but this is a team that's missing their best player and a huge chunk of the rotation. A 2-4 start is far from the end of the world. Andre Drummond has been an absolute beast to start the year, averaging nearly 22 points and 19 rebounds per game on 60% from the field. Derrick Rose is averaging roughly 21 points and 6 assists per game, and Luke Kennard is averaging roughly 15 points and 4 assists on 44% from deep. Add Jackson and Griffin to this trio, along with solid role players like Langston Galloway, Tim Frazier, Markieff Morris, and Tony Snell, and the Pistons will be in a good position to make a run at the playoffs.
Brooklyn Nets (2-3)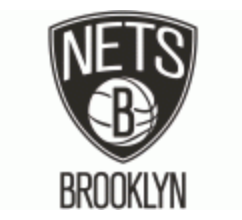 Last Week: 19 (↓1)
Last Week's Games: Grizzlies (L, 133-134 OT), Pacers (L, 108-118), Rockets (W, 123-116)
Next Week's Games: @Pistons, Pelicans, Trail Blazers
The Nets started the week with two bad losses before getting a big win against the Rockets. Brooklyn is two overtime losses away from being 4-1, but this doesn't feel like a team that would deserve that record. The major problem is that, on a good day, Brooklyn only goes eight deep with guys who do more than soak up minutes. With KD in the fold next year, that will be enough to compete. With only Kyrie Irving leading the team, it probably isn't enough. Kyrie is averaging 32.6 points, 7 assists, and 5.6 rebounds per game on the season. He's been very good, but he's just not enough to regularly carry this team to wins. The second best player on this team right now is Caris LeVert. He's settling into the new year, and he averaged just over 22 points per game this week. He's a really good young player, but he is also not enough as the second option. Both Kyrie and LeVert would be in ideal roles if Durant were healthy, but he isn't. Joe Harris has been very good at shooting threes, as expected. Spencer Dinwiddie and Garrett Temple have brought decent scoring off the bench. Jarrett Allen and DeAndre Jordan have been solid but relatively unspectacular. Taurean Prince turned an average week of play into a great one with 27 points and 12 rebounds against the Rockets. That is the kind of performance from someone not named Irving or LeVert that will be needed for the Nets to win games with regularity. Prince is probably best equipped to do it, and if can provide these games consistently, this team could make some noise. If not, the Nets will continue to struggle. 
Indiana Pacers (2-3)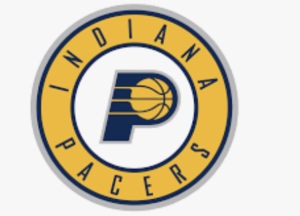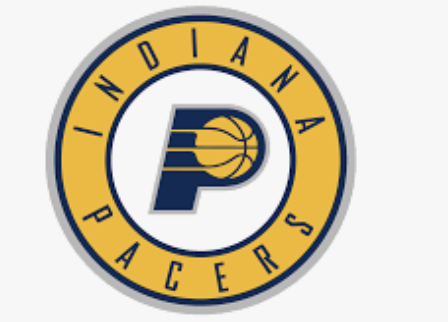 Last Week: 22 (↑3)
Last Week's Games: Pistons (L, 94-96), Nets (W, 118-108), Cavs (W, 102-95)
Next Week's Games: Bulls, @Hornets, Wizards, Pistons
The Pacers got their first two wins of the season this week, so that's good. Their incredibly weak schedule is something to keep in mind. They somehow opened with five games only against the Cavs, Pistons, and Nets. Good teams don't go 2-3 in that stretch, especially with Blake Griffin out. The schedule doesn't get any harder this week, and Indiana needs to take advantage. Anything less than a 5-4 start against 9 lower-tier Eastern Conference teams would be an absolute tragedy. The Pacers need to go at least 3-1 this week to reach that underwhelming mark, and I'm not sure that they will. They're still really struggling to find production outside of Malcolm Brogdon (22.6 points, 10 assists, 6 boards per game), Myles Turner (17.3 points, 8.3 boards, 50% from deep before injury), and Domantas Sabonis (22 points, 11.4 boards, 43% from deep). With Turner going down against the Nets with a week-to-week ankle sprain, finding production became even harder. TJ Warren stepped up this week, scoring 19 against the Pistons and 20 against the Nets, but he then went out and only had 3 points against the Cavs. He needs to be more consistent for this team to succeed. Jeremy Lamb averaged 23 points and 8.5 rebounds after returning from injury against the Nets. He will need to keep that up, especially with Turner out. The Pacers really only stand a chance without Oladipo if all five of these guys are playing well. Brogdon and Sabonis have been doing so. Turner was doing it before his injury. Lamb has been doing it since his injury. Warren will need to step his game up. No one else on this team is really capable of having a major impact, though rookie Goga Bitadze is someone to watch in Turner's absence. He had 10 points and 9 rebounds against the Cavs. 
Orlando Magic (2-3)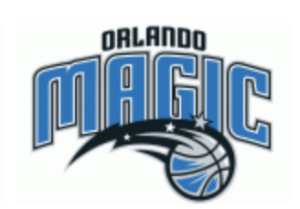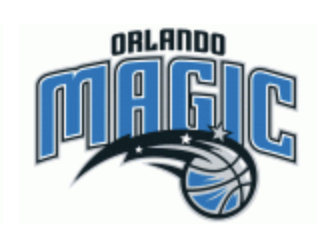 Last Week:17 (↓1)
Last Week's Games: Hawks (L, 99-103), Raptors (L, 95-104), Knicks (W, 95-83), Bucks (L, 91-123)
Next Week's Games: Nuggets, @Thunder, @Mavs, Grizzlies
The Magic didn't have a good week of results, and they are now one of the 8 Eastern Conference teams with 2 wins on the year. Orlando needs to be better offensively to emerge from the middle of the pack as the season goes on. Luckily, there are areas where improvement should naturally occur. Aaron Gordon has been terrible from the field at 34% shooting despite a slight uptick in three-point percentage. That will likely revert to the mean, so he should bring some more points to the table. DJ Augustine has been uncharacteristically terrible from beyond the arc at 27%, so we could also see an uptick in scoring from him. Nik Vucevic is shooting 21% from three and 40% from the field, both well below his career averages. Those numbers should change as well. The Magic haven't been completely devoid of offensive production either. Evan Fournier averaged 18.5 points per game this week. Nik Vucevic still averaged 14 points per game despite his shooting woes. Jonathan Isaac is finally showing signs of life offensively, as he put up 13 per game, bolstered by a 24-point showing against the Raptors. Both Markelle Fultz and Terrance Ross came close to averaging 10 points per game off the bench, and have looked good in their roles. With the defense as good as it is (ignore the outlier performance against one of the best offenses in the league), the Magic should be fine as long as they can even slightly improve on their poor offensive start. 
New Orleans Pelicans (1-4)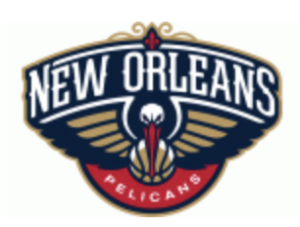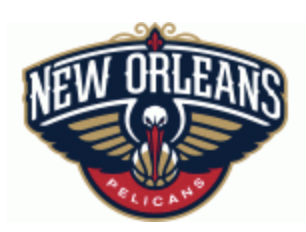 Last Week: 15 (↓2)
Last Week's Games: Rockets (L, 123-126), Warriors (L, 123-134), Nuggets (W, 122-107)
Next Week's Games: @Thunder, @Nets, Raptors
The Pelicans finally overcame their rough injury luck to grab a win against the Nuggets. Zion Williamson hasn't played a game and likely won't for another month. Jrue Holiday missed the first two games of the week, and Derrick Favors struggled through the first game before missing the other two. Still, New Orleans isn't in a terrible position; they've played pretty well for the most part, despite the injuries, and they have suffered multiple close losses. Brandon Ingram looks like a star, averaging 27 points, 8 rebounds, and 5 assists per game on 50% shooting. Lonzo Ball is averaging 12.4 points and 7.4 assists per game and looks much better as a shooter. Josh Hart is scoring, rebounding, and shooting better to start the season. Holiday came back and played his best game of the season against the Nuggets. Jahlil Okafor, Kenrich Williams, Frank Jackson, and Alexander Nickeil-Walker all had standout games this week. Favors will be back this week at some point, and it's hard to see JJ Redick continuing to struggle as he has to start the year. There are plenty of reasons to believe that better days are coming for the Pelicans. 
Atlanta Hawks (2-3)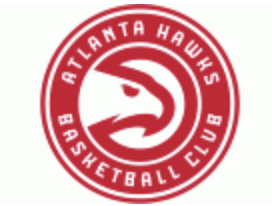 Last Week: 20 (↑4)
Last Week's Games: Magic (W, 103-99), 76ers (L, 103-105), Heat (L, 97-112), Heat (L, 97-106)
Next Week's Games: Spurs, Bulls, Kings
The Hawks split two close games to start the week, outlasting the Magic before falling just short against the 76ers. With Trae Young spraining his ankle early in the first game against the Heat, Atlanta dropped both. Young has been incredible to start the season, averaging 27 points, 7 assists, and 5 rebounds per game on 50% shooting from deep. He was averaging 34 points, 9 assists, and 6 boards per game going into the injury shortened Miami game. John Collins has been good as well, averaging 16.5 points and 8.5 rebounds this week. Jabari Parker has been solid as a scorer off the bench. The other young guys (De'Andre Hunter, Kevin Huerter, DeAndre' Bembry, Cam Reddish, and Bruno Fernando) have all shown signs this season, and their future is bright. They're not there yet though. This team will go as Young goes this year while the talent around him develops. If he can continue his early play when he comes back at some point this week, they have a good chance of being in the playoff hunt at the end of the season.
Minnesota Timberwolves (3-1)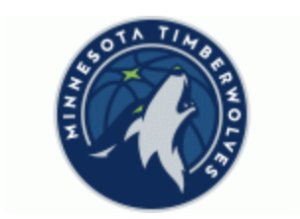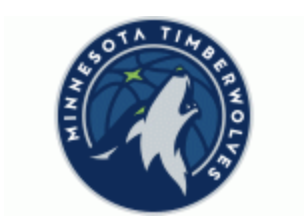 Last Week: 16 (↑1)
Last Week's Games: Heat (W, 116-109), 76ers (L, 95-117)
Next Week's Games: @Wizards, Bucks, @Grizzlies, Warriors
It's still not clear how good this Timberwolves team is, though it does look like they have a pretty hard ceiling around the bottom of the West's playoff bracket. They started the week with a good win against Miami before a disastrous showing in Philadelphia that saw Karl Anthony Towns tapping out of a Ben Simmons chokehold. Towns will miss games against Washington and Milwaukee after the incident, and the Timberwolves will probably struggle without him. He's the best scorer and rebounder on the team, has improved as a playmaker, and is chucking up a ton of threes and hitting more than half of them. He's become one of the best players in the league, and Minnesota will go as far as he can carry them. Andrew Wiggins still isn't making plays for others, and he's been incredibly inefficient this year (33% FG, 21% from three). Jeff Teague has been solid. Other role players like Jake Layman, Robert Covington, and Shabazz Napier haven't been bad, but they haven't really moved the needle either. Josh Okogie and Jarrett Culver need more time and experience. The Timberwolves may need to make a trade to be real contenders. 
Phoenix Suns (3-2)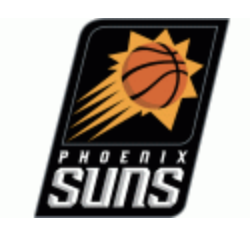 Last Week: 21 (↑7)
Last Week's Games: Clippers (W, 130-122), Jazz (L, 125-126), Warriors (W, 121-110)
Next Week's Games: @Grizzlies, 76ers, Heat
Both of Phoenix's losses this year have been one-point defeats against title contenders. They beat the Clippers and they were up on the Warriors by 29 after one quarter. This team looks like the real deal. Devin Booker has raised his offensive numbers across the board, Kelly Oubre Jr. has looked really good, Jevon Carter and Ricky Rubio have been very effective at the point, and Dario Saric, Aron Baynes, and Frank Kaminsky have been producing in the frontcourt without DeAndre Ayton. Mikal Bridges and Cameron Johnson could contribute at some point if they are able to develop in-season. The Suns are looking a whole lot better than they were going into the year. 
Miami Heat (4-1)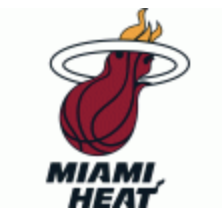 Last Week: 14 (↑1)
Last Week's Games: Bucks (W, 131-126 OT), Timberwolves (L, 109-116), Hawks (W, 112-97), Hawks (W, 106-97)
Next Week's Games: Rockets, @Nuggets, @Suns, @Lakers
The Heat had a good week, and they have established themselves as one of the better teams in the East. They gutted out a come-from-behind overtime victory in Milwaukee without Jimmy Butler before falling to Minnesota in a close game. With Butler back, they took two straight against a Hawks team that lost Trae Young about a quarter into the first game. Butler looked good in his return, scoring 21 in his first game before putting up 11 assists and 9 rebounds in his second. Justise Winslow was very good against Milwaukee and Minnesota, averaging 15 points, 10.5 rebounds, and 6.5 assists before struggling in the first Atlanta game and not playing in the second due to back tightness. Bam Adebayo had a fantastic week, averaging roughly 15 points, 10 rebounds, and 6 assists per game. Through five games, his averages are up from last year by 7 points, 3 rebounds, and 3 assists. Kendrick Nunn and Tyler Herro have been lighting it up, averaging a combined 39 points per game this season. Goran Dragic has looked really good off the bench, twice hitting 20 points this week. Duncan Robinson has hit 44% of his threes, and Meyers Leonard has hit 64% of his. Leonard's numbers will obviously fall, but both of these guys are good shooting options off the bench. Kelly Olynyk has been solid, and Derrick Jones Jr. had served as the spark plug before suffering a groin injury early in the week. The Heat have a chance this week to prove they belong among the best teams in the league with four games against good teams.  
Toronto Raptors (4-1)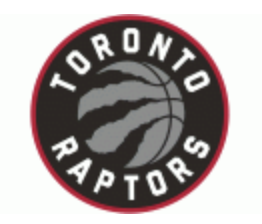 Last Week: 12 (-)
Last Week's Games: Bulls (W, 108-84), Magic (W, 104-95), Pistons (W, 125-113)
Next Week's Games: @Bucks, Kings, @Pelicans
The Raptors had a great week, convincingly winning three games against inferior opponents. Pascal Siakim has taken another leap. He's averaging 28 points, 9 rebounds, and 4 assists through five games. That's about as good as it gets. Kyle Lowry and Fred VanVleet have been good in pretty much every area of the game. OG Anuoby averaged 14 points per game this week to go along with his defense and rebounding. Marc Gasol is still looking old, but Serge Ibaka has picked up the slack. Nick Nurse is still looking for players to fill in the rest of his rotation. Norm Powell appears to have one of those spots locked down, but he's only hitting 29% of his threes. Both Patrick McCaw and Matt Thomas saw bigger roles off the bench this week, but they have only played two games each. Terence Davis has played in all five games, but has yet to hit 40 total minutes. The bench is a work in progress, but it hasn't slowed down Toronto yet. The Raptors have, for now, put themselves into the second tier of the East along with Boston and Miami. If they go 3-0 this week, which includes a trip to Milwaukee on Saturday, they might deserve a spot in the top ten. 
Boston Celtics (4-1)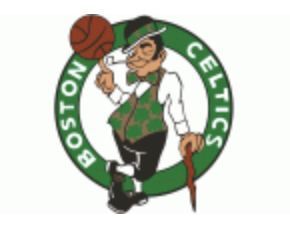 Last Week: 11(-)
Last Week's Games: Knicks (W, 118-95), Bucks (W, 116-105), Knicks (W, 104-102)
Next Week's Games: @Cavs, @Hornets
The Celtics also had a great week, sandwiching a comeback win over the Bucks between expected wins over the Knicks. They did it all without Enes Kanter, and they won the last two without Jaylen Brown. Brown hasn't shot well from deep so far this year, but he looked like an improved rebounder and inside scorer in the first three games. Jayson Tatum is averaging 21.5 points and 8 rebounds per game on 48% from deep through 5 games. He showed off his clutch gene with a game winner against the Knicks. He will need to be a better passer to fully unlock his potential, but it's been a good start to the year for Tatum. Gordon Hayward looks like Gordon Hayward again, and Kemba Walker has found his groove in Boston, averaging 32 points, 6 boards, and 5 assists per game this week. Marcus Smart has been good. Grant Williams, Robert Williams, and Carsen Edwards have been getting some solid minutes to further their development. Despite the win against the Bucks, it still feels like the Celtics are a step below the top tier, and they won't be able to do much to change that with games against the Cavs and Hornets this week. 
Dallas Mavericks (3-2)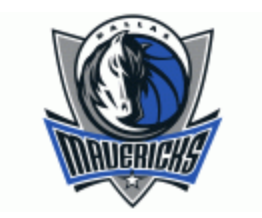 Last Week: 13 (↑3)
Last Week's Games: Trail Blazers (L, 119-121), Nuggets (W, 109-106), Lakers (L, 110-119 OT)
Next Week's Games: @Cavs, Magic, Knicks
The Mavs were a few breaks away from sweeping three top ten teams this week, and that's enough to give them a slight bump despite the 1-2 record. They will need to win more of these games to really look like true contenders, but they're close. Luka Doncic averaged 24 points, 9.7 assists, and 9.7 rebounds this week, wrapping it all up with a 30-point, 15-assist triple-double against the Lakers. He's incredible. Kristaps Porzingis was fantastic (32 points and 9 rebounds) against Portland before struggling against Denver and Los Angeles. He's looked pretty good considering that this is his first game experience in roughly 18 months. Dwight Powell is back, and he seemed to come close to getting back in gear against the Lakers. Tim Hardaway Jr. is looking healthier as well. These two should join a group of role players in Dallas that have been productive. Jalen Brunson, Seth Curry, Maxi Kleber, Dorian Finney-Smith, and Dorell Wright have all chipped in. This is a good Mavs team. 
San Antonio Spurs (4-1)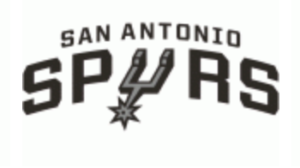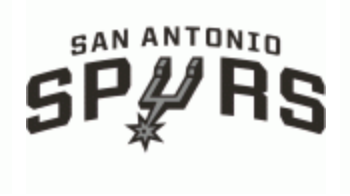 Last Week: 10 (↑1)
Last Week's Games: Wizards (W, 124-122), Trail Blazers (W, 113-110), Clippers (L, 97-103), Warriors (W, 127-110)
Next Week's Games: Lakers, @Hawks, Thunder
The Spurs are still the Spurs. DeMar DeRozan averaged roughly 24 points per game this week. Lamar Aldridge contributed defensively and chipped in roughly 15 points and 7 boards per game. Dejounte Murray is averaging 13 points, 8 rebounds, and 5 assists in his comeback year, and the Spurs easily handled the Warriors when he sat out for rest. Derrick White, Bryn Forbes, and Patty Mills have been great, Rudy Gay is contributing in every aspect of the game, and Poppovich is figuring out how to best use Trey Lyles and Jakob Poetl at the five spot. Lonnie Walker still hasn't made much of an impact, so there's room for internal improvement. The Spurs could end up making some noise this spring. 
Portland Trail Blazers (3-2)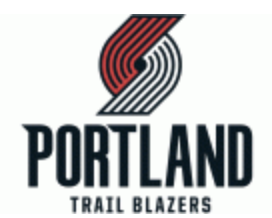 Last Week: 7 (↓1)
Last Week's Games: Mavericks (W, 122-121), Spurs (L, 110-113), Thunder (W, 102-99)
Next Week's Games: 76ers, @Warriors, @Clippers, Nets
Portland played three one-possession games this week, winning two of them. Considering that Zach Collins missed the last two with a dislocated shoulder, it's a solid week of results. Damian Lillard has been great, coming close to averaging 29 points, 8 assists, and 6 rebounds per game so far this season. CJ McCollum averaged 28 points per game this week after some slight struggles to start the year. These two are off and running, and this team stands a chance as long as they're on the court. Hassan Whiteside averaged roughly 9 points and 11 rebounds on the week. He suffered a slight knee hyperextension against the Thunder, but might not miss any games. With Jusuf Nurkic already out, and Collins now out for the immediate future, the Blazers really can't afford any other frontcourt injuries. Guys like Rodney Hood, Kent Bazemore, and Anthony Tolliver make up a solid rotation, but Portland's upside depends on the ability of Collins, Whiteside, and, eventually, Nurkic, to provide an extra lift to the star power of Lillard and McCollum. The continued development of Anfernee Simons as a spark plug scorer is also something to watch. 
Utah Jazz (4-2)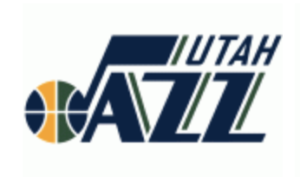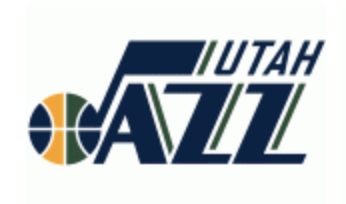 Last Week: 8 (↑1)
Last Week's Games: Kings (W, 113-81), Suns (W, 96-95), Clippers (W, 110-96), Kings (L, 101-102)
Next Week's Games: @Clippers, 76ers, Bucks
The Jazz were having a great week, and then they went out and lost to the Kings. They crushed Sacramento at the start of the week, outlasted the Suns, and then did what they needed to do against a Kawhi-less Clippers team. The tight loss to the Kings reverses some of that momentum, and now they play three of the best teams in the league consecutively. On the bright side, Mike Conley appears to have broken out of his early season slump, scoring 29 and 19 in the last two games of the week. Bojan Bogdanovic returned from injury to average 21.5 points per game this week. Donavan Mitchell has improved his scoring efficiency. Rudy Gobert's counting stats have dropped slightly, but he's still the anchor of an elite defense. The bench has been solid despite Joe Ingles's offensive struggles. The Jazz are doing well, especially if Conley's slump isn't the new normal.
Houston Rockets (3-2)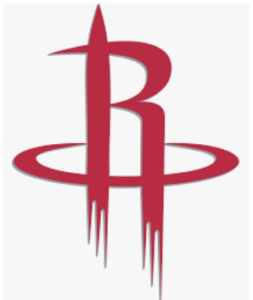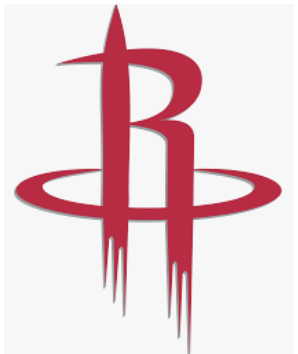 Last Week: 5 (↓1)
Last Week's Games: Pelicans (W, 126-123), Thunder (W, 116-112), Wizards (W, 159-158), Nets (L, 116-123)
Next Week's Games: @Heat, @Grizzlies, Warriors
Houston's defense really struggled this week, most notably in the 158 points they gave up against the Wizards. They needed fourth quarter comebacks against both New Orleans and Washington. Through five games, James Harden is putting up similar scoring numbers to last year despite abysmal shooting percentages. He's only hitting 20% of his threes and 37% of his field goals. I can't imagine those numbers will continue, considering that they are a combined 25% below his career averages. Harden's steal numbers have been cut in half to start the year as well, which can't be helping the defense. Russell Westrbrook has also had some struggles defensively, but he has been fantastic on the other side of the ball. He's taking better, more efficient shots, and he's been a huge energy boost on the way to yet another triple-double average through five games. Eric Gordon has been terrible offensively to start the year, shooting 24% from three and 29% from the field. Like Harden, those numbers are way below his career averages, and he is likely to turn it around relatively soon.  Danuel House and PJ Tucker have been good on the wing. Clint Capela has been solid. Austin Rivers and Thabo Sefolosha have been fine off the bench. The defense has been good in spurts. It just needs to be better more consistently. The Rockets are still in a solid spot. 
Denver Nuggets (3-2)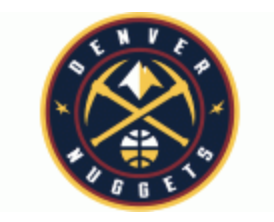 Last Week: 3 (↓2)
Last Week's Games: Kings (W, 101-94), Mavericks (L, 106-109), Pelicans (L, 107-122)
Next Week's Games: @Magic, Heat, 76ers
The Nuggets had a rough week, with their only win coming against the winless Kings. They just seem to be a little off right now. Will Barton was the starter of the week, averaging 16 points and 10 rebounds against the Kings and Mavs before missing the Pelicans game. Everyone else struggled a little bit. Nikola Jokic had a 10-10-10 triple-double against the Mavs, though he only averaged 10.67 points per game this week, which just won't get the job done. He found other ways to contribute, throwing in 9.67 rebounds and 6 assists per game, but he needs to be more of a scoring threat. Paul Millsap went for 23 points and 8 rebounds against the Mavs, but only averaged 9.5 points and 3 boards in the other two games. Jamal Murray and Gary Harris scored pretty well, but only combined for 16 assists in the three games. They need to produce more than that. The bench was fine. Mason Plumlee played well. Monte Morris, Jerami Grant, Torrey Craig, and Malik Beasley were mostly decent. Michael Porter Jr. scored 15 points in his debut against the Pelicans. Denver will probably be fine, but they need to be better than they were this week. 
Los Angeles Lakers (4-1)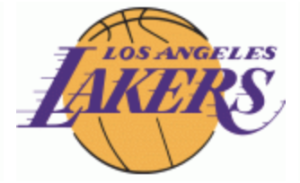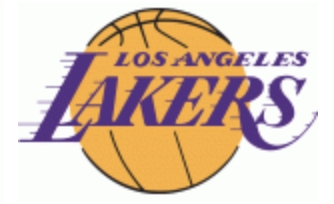 Last Week: 6 (↑2)
Last Week's Games: Hornets (W, 120-101), Grizzlies (W, 120-91), Mavs (W, 119-110 OT)
Next Week's Games: @Spurs, @Bulls, Heat
The Lakers took care of business this week, blowing out two inferior teams and pulling out an overtime win over the Mavs. Lebron ended a strong week with a 39 point, 16 assist, 12 rebound triple-double. Anthony Davis still isn't hitting threes or putting up good passing numbers, but he's averaging an absurd 28.8 points, 12.5 rebounds, and 3 blocks per game to start the year. He went for 40 and 20 against Memphis. The role players around these two had a solid week as well. Dwight Howard is bringing energy, Kentavious Caldwell-Pope is showing signs of life, and Danny Green, Avery Bradley, and Javale McGee have done their jobs. Kyle Kuzma made his return against Dallas, and will likely be at full strength relatively soon. Rajon Rondo will be back at some point as well. Improvements can be made, mostly centered around fully unlocking Davis and finding ways to succeed without Lebron carrying such a heavy load, but the Lakers should be feeling pretty good right now. 
Milwaukee Bucks (3-2)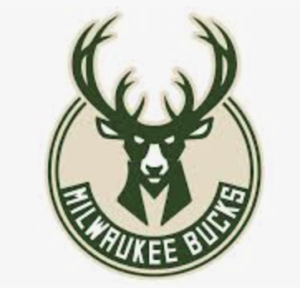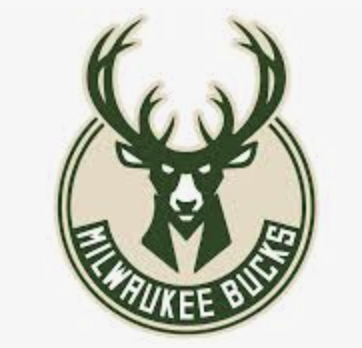 Last Week: 2 (↓1)
Last Week's Games: Heat (L, 126-131, OT), Cavs (W, 129-112), Celtics (L, 105-116), Magic (W, 123-91)
Next Week's Games: Raptors, @Timberwolves, @Clippers, @Jazz
The Bucks led by 17 at half against the Heat. They led by 16 at half against the Celtics. They lost both due to terrible second halves. They've struggled at times to get to the rim offensively and put together complete games. That all changed in Orlando on Friday night, and I'd bet on that version of the Bucks, the one we saw in the first half against Boston and Miami, being the one we see more often than not. Khris Middleton averaged 22 points per game this week. Eric Bledsoe is rounding back into form after a preseason rib injury. Giannis is averaging 24 points, 13.5 rebounds, and 8 assists per game, and he hasn't looked like his best self at times. Brook Lopez's shooting numbers are slightly down at the start of the season, but everything else is right at or just above where he was last year. The team around these guys is just stacked with depth: Wes Matthews, George Hill, Ersan Illyasova, Pat Connaughton, Robin Lopez, Kyle Korver, Sterling Brown, Donte DiVincenzo, DJ Wilson. The list goes on. The Bucks are as good as any team in the league, and they will have the chance to show it this week against the Raptors, Clippers, and Jazz. 
Los Angeles Clippers (4-2)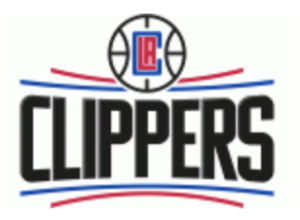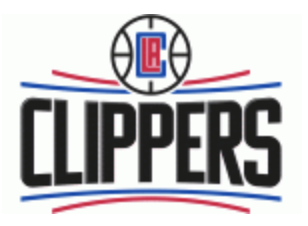 Last Week: 1 (↓1)
Last Week's Games: Suns (L, 122-130), Hornets (W, 111-96)), Jazz (L, 96-110), Spurs (W, 103-97)
Next Week's Games: Jazz, Bucks, Trail Blazers
Kawhi Leonard has fixed his last great flaw. He had 10 assists against the Suns and 6 against the Hornets after pitching in 14 in the first two games of the season. The uptick in playmaking hasn't hurt his scoring either, as he averaged 27 points per game across those four games. After sitting out against the Jazz, he only had one assist against the Spurs. He made up for it with a 38 point, 12 rebound performance in the win. Paul George still hasn't played a game, and the Clippers get a free pass for the loss to the Jazz without both stars. The close road loss to the improved Suns is just enough to give the undefeated Sixers a slight edge in the Power Rankings. Despite the small drop, the Clippers are as good as anyone. Patrick Beverley is still Patrick Beverley. Landry Shamet is only shooting 33% from deep after missing nine of ten threes against the Jazz and Spurs, but he's still an elite shooting threat that opens up tons of space. Lou Williams and Montrezl Harrell are still wreaking havoc off the bench, and JaMychal Green, Ivica Zubac, Maurice Harkless, and the revitalized Patrick Patterson have been solid contributors. It's been a very good start to the year for the Clips. 
Philadelphia 76ers (4-0)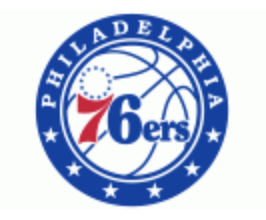 Last Week: 4 (↑3)
Last Week's Games: Pistons (W, 117-111), Hawks (W, 105-103), Timberwolves (W, 117-95)
Next Week's Games: @Trail Blazers, @Suns, @Jazz, @Nuggets
Unlike other title contenders, the Sixers have made it through the first week and a half of games unscathed. The upcoming schedule is brutal, especially with Joel Embiid suspended for the first two games, but for now, the Sixers are the lone undefeated team in the league. They outlasted the Pistons without Embiid, snuck past the Hawks, and blew the Timberwolves out of the water. They've been playing well. Still, the usual concerns remain. Philadelphia is only shooting 31% from three. Al Horford is hitting 28% of his shots from beyond the arc, and Josh Richardson has been even worse at 23.5%. Ben Simmons hasn't made or taken a three. Embiid and Tobias Harris are both right around 35%. Only two role players (Shake Milton and Mike Scott) are hitting more than 40% from beyond the arc. Horford and Richardson will be better, but it's been ugly for the Sixers from behind the arc. Additionally, the five starters have produced 72% of the points, 68% of the rebounds, and 80% of the assists. For comparison, these numbers for the Bucks are 63%, 60%, and 69%. The bench hasn't been bad. Mike Scott had 17 against the Pistons. Furkan Korkmaz had 17 against the Timberwolves. James Ennis and Shake Milton have been solid, and Matisse Thybulle has contributed right away defensively despite being awful offensively. Philly's bench unit just isn't as deep or talented as others, and for a team looking to win a title, every little flaw counts.