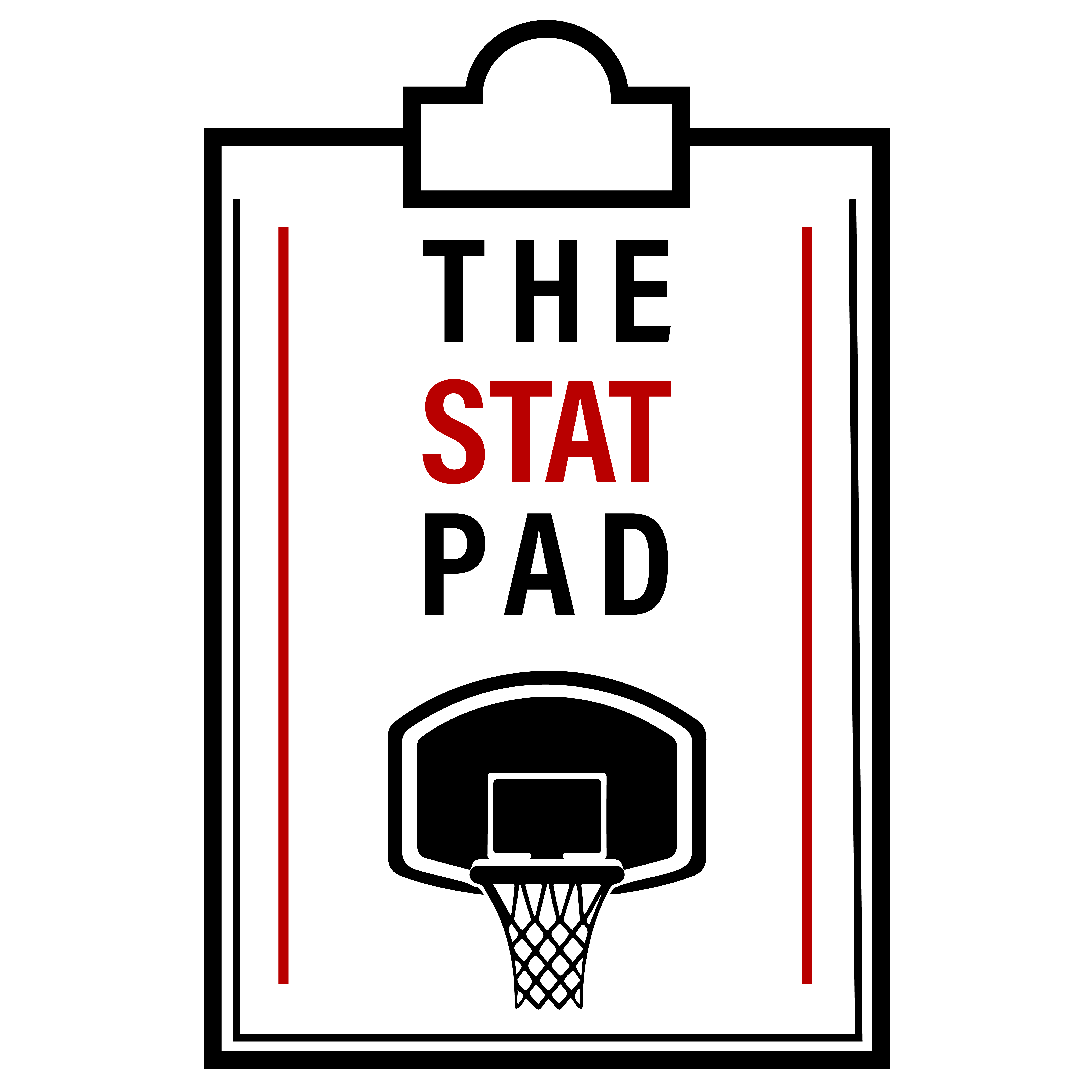 We're back. School is back in session, and that means the Stat Pad is making its return after a lengthy hiatus. Welcome back to our weekly roundtable discussion about the storylines surrounding some of the week's biggest games. Here's the Stat Pad for the week of September 21.
The Lakers and Nuggets will face off in Game 3 tonight (9:00pm, TNT). Was Anthony Davis's buzzer-beating triple the dagger? How does Denver stay alive?

Michael Regan: The shot has to hurt, especially considering that it came on a clear defensive breakdown. The Nuggets just needed three seconds of defense, and they didn't have it in them. Their postseason is hanging by a thread as a result. Of course, this is nothing new for this Denver team. The series won't be over until the Lakers grab four wins, and the Nuggets can still beat them to that number. The two keys – defense and turnovers. The Lakers shot roughly 8% worse from the floor and 6% worse from three in Game 2. They also only produced 23 assists after finishing with 33 in Game 1. A large part of that offensive decline was LA falling back to Earth after a red-hot opener, but Denver will still need to do all they can to limit the offensive opportunities. In Game 1, the Lakers won the steal battle 10-3 and won the turnover battle 12-16. In Game 2, the Nuggets won both (12-9 and 21-24). Those are dramatic turnarounds in two key areas, and the Nuggets had Game 2 in their grasp. They can absolutely compete in this series if they continue to fight defensively.
Isaac Matti: When we think about Game 2 of this year's Western Conference Finals, we'll likely be recalling Anthony Davis's game winning three that gave the Lakers the win, but it's important we don't forget what Denver was able to accomplish this game. After being down 8 in the final three minutes of the game, Nikola Jokic and the Nuggets surged back to take a one point lead before ultimately having a critical defensive miscommunication that gave AD a moderately open three. With that said, I don't think it would be wise to count the Nuggets out of this series, especially after we have seen them pull off the historical feat of coming back from being down 3-1 two times. I mean, they were one buzzer beater shot away from defying the odds once again and coming back from almost a double digit deficit with a little more than three minutes to play in the game.
Now, if you're the Denver Nuggets and you're wondering how to get back in this series, you don't really have to look much farther than their most recent performance. The Nuggets had some great moments, but also had a lot they could improve on and learn from in that game. On the more positive side, MPJ is starting to become a key factor off the bench for the Nuggets, as he was able to put up 15 points while shooting 6-9 from the field. We also saw that Jokic is more than capable of putting a team on his back down the stretch, as he scored his team's last 11 points in the game when they needed it the most. While there were definitely some good things to take from this game, there are some areas of improvement Denver can work on too. First, they need to clean up their turnovers, especially after they turned the ball over 21 times that game, which is eight more than their regular season average.
Also, they need to get at least one of either Jerami Grant or Gary Harris going in this series. Harris has a combined 8 points in the first two games against the Lakers, shooting 3-13 from the field. Grant is still not giving the Nuggets the production they need to get over the hump, posting a whopping 9 points while shooting 3-11 from the field in Game 1 and only putting up four shots in the second game. If Harris or Grant can at least get in the double digits at a reasonably efficient rate in these next couple games (and Murray and Jokic still produce at their high level), I wouldn't be shocked to see the Nuggets mount a comeback.
Neel Cheruvu: The Nuggets were an Anthony Davis miss away from tying the series at 1. Unfortunately for them, Davis hit a three in the same spot he missed a potential game-winner against the Nets back in March. The Lakers led for the majority of the game, and it looked as if the Nuggets would go down 0-2 without much of a fight. However, Jokic started to dominate and led a comeback in the 4th, giving the Nuggets the lead with 20.8 seconds left. It looked like the Nuggets would pull away after a Jamal Murray block, but Davis's clutch 3 at the buzzer took the Nuggets' souls.
I feel that single shot by Davis took away any momentum the Nuggets had. Jokic played almost as well as he could, and they were right there towards the end. They still managed to lose the game. In addition, LeBron played terrible in the 4th quarter and the Lakers still came away with the win. Anthony Davis is averaging 34 PPG and 9.5 RPG against the Nuggets in the first 2 games, and it doesn't look like he'll be slowed down anytime soon. LeBron is slowly handing the keys to the offense to AD and letting him take over, much like Dwanye Wade did with LeBron when he arrived in Miami. The only chance Denver has of staying alive is finding a way to slow down AD and get more contributions from their bench, which is obviously easier said than done. Game 3 is a must-win for the Nuggets if they want any chance in this series, so I expect them to come out guns blazing.
Christian Juliano: AD hitting that three really only further perpetuates the notion that the Lakers are too deep for the Nuggets to handle. Right now, the Nuggets are not getting nearly enough help from their bench, and the fact that a big man like AD can find success off of a screen and hit a clutch shot like that against Denver's defense tells me that the Lakers have this series locked up. Lakers in 5.
2. The Heat and Celtics will take the court for Game 4 tomorrow night (8:30pm, ESPN) after a three day layoff. Will the Celtics even things up after winning Game 3?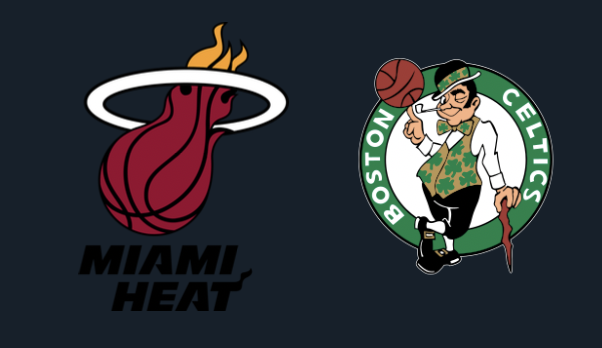 Michael Regan: They could. This has been a really close series. The Celtics actually have a 332-329 overall advantage through three games. Being able to rely on Gordon Hayward for 30 minutes that would have gone to Brad Wanamaker, Grant Williams, and the overworked starters is a big deal. The Celtics looked very good for most of Game 3, and they made some adjustments and absolutely destroyed Miami in the paint. I'm still taking the Heat to close this out. They're 10-2 in the playoffs, and I've finally gotten to the point where I'm not doubting them. They're as deep as anyone, Goran Dragic is due for a bounce back after he arguably played his worst game of the playoffs in Game 3, and Jimmy Butler and Bam Adebayo have repeatedly come up big over the last few months. Eric Spoelstra will cook up the right game plan, and they'll bounce back. This team is made for the bubble. They're all business, and they come back strong tomorrow to go up 3-1.
Isaac Matti: I'm going to go with the Celtics winning Game 4 and tying up the series. A lot of my judgement is just based on the Game 3 performance by the Celtics because it felt like the Heat still played well and it wasn't just a case of an off game. In Game 3, the Heat shot nearly 40% from the field and also didn't have that many turnovers. Furthermore, if you look at individual players, Adebayo still found himself with 27 points and seems to just be a total mismatch for the Celtics, Robinson still shot 50% from three going 4-8, and the Heat even saw increased bench production largely because of Tyler Herro. Although they did shoot a below average 27% from three and Dragic did not have a great showing, the Heat seemed to play relatively well.
Despite all of that, the score rarely felt close and, especially in the second half, it felt like the Celtics were always ahead by at least double digits. I believe the biggest reason this was the case is because the Celtics are starting to punish the Heat for their spotty defense in the paint. This is best reflected in the fact that the Celtics had 60 of their 117 points come in the paint, compared to the 26 points in the paint in Game 1 and 46 in Game 2. In the last game, Tatum, Walker, Smart, and Brown all had at least 20 points. I understand it's unlikely that this happens again, but if maybe three or even two of them put up the same if not better numbers while also hitting the paint harder, I think that Boston can really challenge Miami. Also, we shouldn't forget that Gordon Hayward is back and coming off the bench. He did have a rough first game back with 6 points in 31 minutes, but it's hard to believe that a player of his caliber will come back with a performance any worse than that.
Neel Cheruvu: The Heat and Celtics series has been one of the most exciting to watch in the playoffs thus far. With the Heat taking a 2-0 lead, the Celtics came back with a big Game 3 win after reports of fighting in the Boston locker room. Personally, I feel like these fights only ignited the Celtics even more, and they are going to tie the series at 2 on Tuesday. Jayson Tatum is emerging as a superstar, going for 25, 14, and 8 to lead the Celtics to a 117-106 victory in Game 3. I think that the extra day in between games will benefit the Celtics because they have time to really focus on Game 4, with Marcus Smart calling it a "blessing".
I have the Celtics winning the series in 7. Along with the aforementioned Tatum, Jaylen Brown is starting to emerge as a true scoring threat. Kemba also dropped in 21 points in Game 3 and Gordon Hayward is back. The Celtics have too much talent for this Miami Heat team, though Jimmy Butler, Bam Adebayo, Tyler Herro, and Goran Dragic have all been solid in their own right. Tatum, however, is playing like the best player in the series right now, and I expect him to have a huge Game 4.
Christian Juliano: I really don't know what to expect from the Celtics at this point. Last game, they dominated Miami from the field, and shored them up defensively aside from that last stitch effort from the Heat. I will say that I think this will be interesting if Jaylen Brown continues to impress with his defensive prowess, and if the Celtics can continue shooting the way they did on Saturday.
3. How much does Adam Silver want a Lakers-Celtics Finals?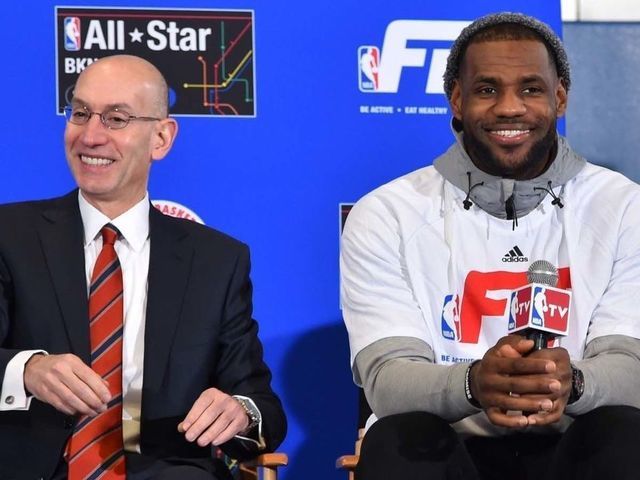 Michael Regan: He needs it. He needs it more than anything. Whether it was the questionable refereeing in Game 1 of the Lakers-Nuggets series or the mid-series decision to push Game 4 back to Wednesday when the Celtics had no momentum and were in need of all the time they could get to have Gordon Hayward up and running, there have been some signs of, uh, manipulation. Do I believe that the NBA is rigged completely? Not at all. The players give way too much to purposely lose games, and there's no way all of these guys would buy into that type of system without any sort of leak. Do I believe that the commissioner's office does some things around the edges to influence games? Absolutely. The league needs ratings right now, and Denver-Miami simply isn't going to deliver those on the same level that a Lakers-Celtics Finals would.
Isaac Matti: A Lakers Celtics NBA finals would be a dream come true for a lot of people, especially the NBA commissioner. It's a classic rivalry that started in 1959 that's since gone through stages of Bird vs Magic, Kobe vs Garnett, and now possibly LeBron vs Tatum. While the Lakers have won the more recent championship in this coast to coast rivalry, it's Boston that currently has the edge over Los Angeles with 17 championships against the Lakers' 16. I am sure Adam Silver would love a reinstatement of this all time rivalry, especially now, in the middle of a global pandemic, to possibly get ratings back up and increase viewership.
Neel Cheruvu: I think that a Lakers-Celtics Finals would be great for the league and Adam SIlver. Two of the most historic franchises in the NBA and all of professional sports. Both teams haven't been to the Finals since 2010, when the Lakers defeated the Celtics in 7. This potential series would have no shortage of stars, with LeBron James, Anthony Davis, Jayson Tatum, and Kemba Walker all being named All-Stars this season. There would also be many interesting storylines to follow, including LeBron or AD as potential Finals MVP, Rondo playing his old team, and how Tatum will perform in the biggest spotlight. I think Adam SIlver and all fans would love to see a Lakers-Celtics Finals.
Neel Cheruvu: I think that a Lakers-Celtics Finals would be great for the league and Adam SIlver. Two of the most historic franchises in the NBA and all of professional sports. Both teams haven't been to the Finals since 2010, when the Lakers defeated the Celtics in 7. This potential series would have no shortage of stars, with LeBron James, Anthony Davis, Jayson Tatum, and Kemba Walker all being named All-Stars this season. There would also be many interesting storylines to follow, including LeBron or AD as potential Finals MVP, Rajon Rondo playing his old team, and how Tatum will perform in the biggest spotlight. I think Adam SIlver and all fans would love to see a Lakers-Celtics Finals.
Christian Juliano: If Adam Silver gets Nuggets-Heat in the finals, the league office will be set on fire. I can't imagine the NBA will let that happen, so if that outcome is at all in the cards within the next week, expect a 2002 Western Conference Finals style counterinsurgency plan from the league.
4. Give me a quick rundown of your Finals prediction. Who's getting there? Who's winning the whole thing? Why?
Michael Regan: I would go with Miami-LA at this point. It's the easy pick. I'm probably lower on the Lakers than most, but it's going to be a whole lot easier for them to win two then it will be for the Nuggets to win four. Davis's shot likely gave them all they needed. LeBron and AD are playing great basketball, and the supporting cast is doing just enough around them. On the other side, I like Miami to get it done. Like I said earlier, they're built for this environment, and I think Spoelstra makes the right adjustments to give them a win tomorrow. They won't blow a 3-1 lead. The Celtics aren't out of it by any means, but I would pick Miami if I had to choose one.
Then we get to the Finals. It's hard to see the Lakers not winning. This isn't a flawless team, but James and Davis have been so good. That's enough, and James and Frank Vogel seem to have this team locked in – something that other contenders didn't quite manage down in the bubble. I just don't think it will be as easy as some think it will be. Both the Heat and Celtics are capable of giving the Lakers a series, and I would not be surprised at all if they win. The easy pick here is Lakers in 5 or 6 over the Eastern Conference winner, but I'll say Heat in 6. They have Adebayo to give Davis some issues and the wings to throw at LeBron. Who's guarding Dragic? Who's guarding Herro? I'm not betting on Caruso, Green, or KCP in those match-ups. Miami takes home the title this year.
Isaac Matti: This might be a little optimistic, but I have the Lakers and the Celtics matching up in the Finals. While I don't want to count out the Nuggets, it feels like Game 2 was their big chance to show that they aren't going anywhere. It's an extremely hard task to comeback against a premier Lakers team after such a demoralizing blow. I also see the Celtics winning in 7 over the Heat, as they seem to have found their groove in Game 3 and look to continue. I also wouldn't be surprised if the Heat win the series with the way they have been playing throughout the playoffs. In my Finals matchup, I wouldn't see the series going any farther than maybe 5 games in favor of the Lakers. While Boston is a great team, it feels they are a bit ahead of schedule when it comes to making the Finals. Their inexperience as a group on the big stage, which would include Brad Stevens, who does at least have collegiate championship experience, could show against an elite team in the Lakers led by a hungry LeBron James who wants to cement his name as the greatest of all time after falling a little bit out of that conversation last year after not making the playoffs. On one hand, Boston should feel good about making it to the Finals with Tatum still blossoming into a top tier player. On the other hand, if they were to make the Finals, they should seriously not take it for granted, as the KD and Kyrie led Nets team could stop them from seeing the Finals again anytime soon.
Neel Cheruvu: I predict that the Celtics and Lakers will meet in the Finals. I am going to take the Lakers in 6. The duo of LeBron James and Anthony Davis has proved lethal and we already know how LeBron performs in the playoffs, especially in the Finals. James can single handedly win games, but it looks like he might not have to if Davis continues his excellent play. I predict that Anthony Davis will win Finals MVP, as LeBron defers to him to take control of the offense. The Celtics have a ton of talent, but they are just too young and inexperienced to win at the highest level. Jayson Tatum would be the 3rd best player in this series, and there is a noticeable step between him and the 2nd best. Davis is an elite rim protector and the Celtics will have trouble driving to the basket. I see more Finals appearances for this young Celtics team in the future, but it's not their time yet. LeBron will get his 4th ring and the Los Angeles Lakers will be the 2020 NBA champions.
Christian Juliano: I think that the Celtics and the Lakers will likely advance, and I have the Lakers winning it in 6. Despite the Celtics being down in the series, it's clear to me that they are shooting the ball better, but if their performance in the clutch continues to waver, my opinion is subject to change. The Lakers are getting a lot of help from their bench and depth, and I think that Lebron won't be stopped, especially coming off of the MVP snub. As long as Lebron distributes that basketball the way that we know he can and AD continues to be clutch, I believe the Lakers will win out.
5. Let's play Quick Hitters. No analysis. Just predictions. Give me your predictions for…
Michael Regan: Kenny Atkinson
Isaac Matti: David Fizdale
Neel Cheruvu: Atkinson
Christian Juliano: Ime Udoka
Michael Regan: Darvin Ham
Isaac Matti: Mike D'Antoni
Neel Cheruvu: Nate McMillan
Christian Juliano: Adrian Griffin
Michael Regan: D'Antoni
Isaac Matti: Alvin Gentry
Neel Cheruvu: Billy Donovan
Christian Juliano: D'Antoni
Michael Regan: Mark Jackson or Jeff Van Gundy
Isaac Matti: Atkinson
Neel Cheruvu: Van Gundy
Christian Juliano: Ty Lue
Michael Regan: Dave Joerger
Isaac Matti: Jason Kidd
Neel Cheruvu: D'Antoni
Christian Juliano: Brett Brown
Michael Regan: Donovan
Isaac Matti: Ty Lue
Neel Cheruvu: Lue
Christian Juliano: Kidd
Atkinson to Bulls (2)
D'Antoni to Pacers (2)
JVG to Rockets (2)
Lue to Sixers (2)