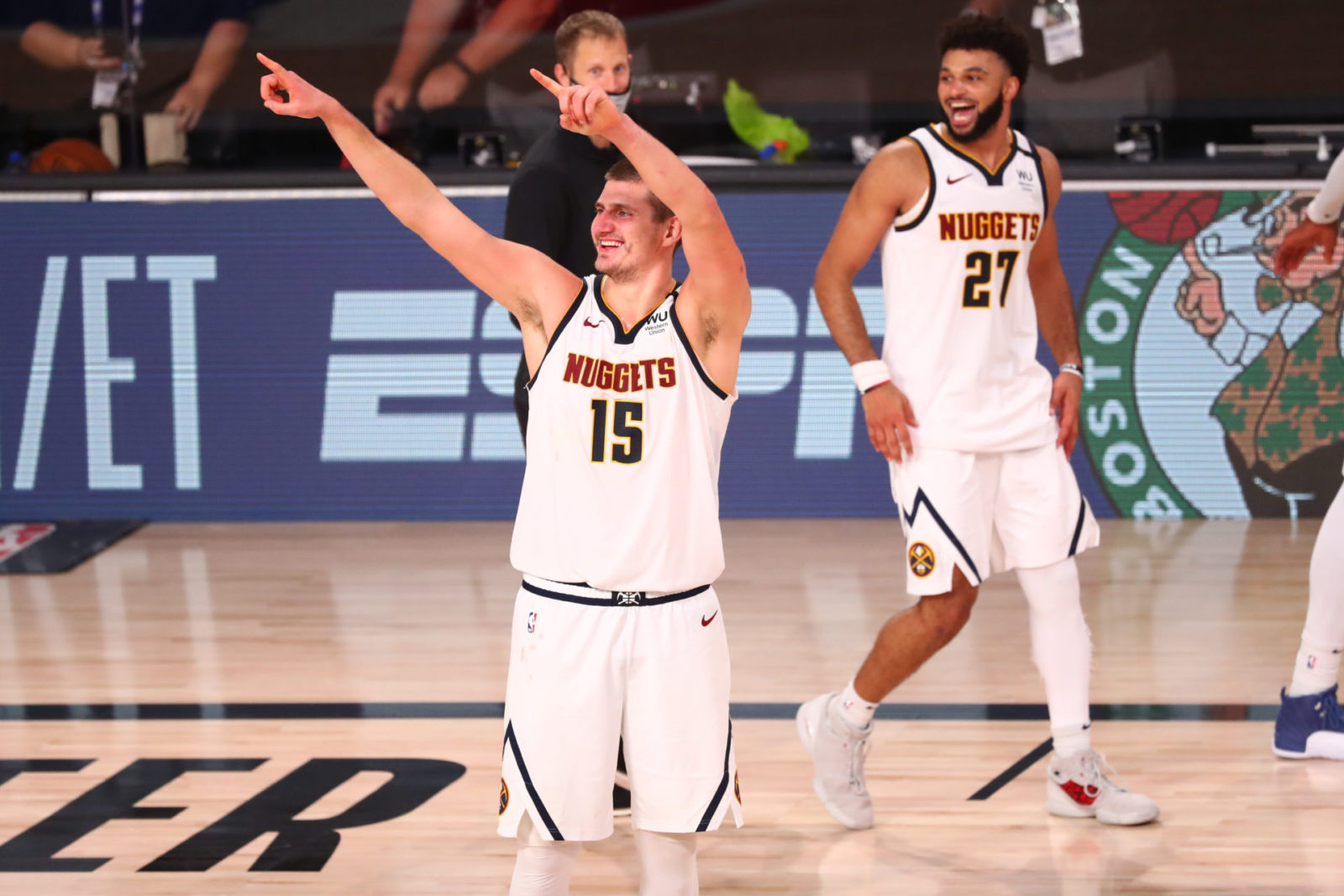 I'll keep it simple here because I really only have one thing to say. What rhymes with Lenver Shmuggets and likes to come back from big playoff deficits?
The Miami Heat? Nope. It's the Denver Nuggets. I'm all in on Nikola and the Nuggs tonight.
Last time out, I lost my Celtics -2.5 bet in Game 2 when they blew a 17 point lead. I also lost my Bam over 10.5 rebounds prop when he grabbed 10 rebounds on the dot. It's safe to say it wasn't a very good time. Today, that changes.
Record since the reset: 10-14-1 on individual bets, 1-1 on parlays, -35.00
Playoff Record: 44-50-2 on individual bets, 1-9 on parlays, -113.61
Total Record: 86-99-3 on individual bets, 6-38 on parlays, -228.14
Is there any chance I win the next fourteen bets to get to 100 wins before I get to 100 losses?
No.
Probably not.
Today's picks –
Nuggets 1Q – $10 to win $15
Nuggets 1H – $10 to win $19
Nuggets ML – $11 to win $26
Nuggets +6.5 – $11 to win $10
Why Denver?
Anthony Davis scored 31 and 37 in Games 1 and 2. That's the first time since early March that he's dropped 30+ in consecutive games. He did it in the first three games of March, and then played just one more game before play was stopped. He could score 30 again tonight, but it's less than likely.
KCP has scored 29 in the first two games. That's tied for the most he's scored in consecutive games since January 15 and 18. He won't shoot 3-5 from three again, like he has in the first two games.
The Nuggets lost Game 2 by the slimmest of margins, and their backs are now completely against the wall. They're coming out swinging, and they've had plenty of success with that in recent weeks.
The Nuggets have a number of bench players that can step up from relatively limited performances in the first two games, and Jokic and Murray have shown that they're ready for this stage. The Nuggets win this game tonight, and they remind everyone that they're still here.
Worst-case Scenario: -$42
Best-case: +$70
Today I win. Today we win. Up towards the mountain we go.