After what felt like an eternity of an NBA season, the Lakers were finally crowned champions last Sunday night after beating Miami in 6 games. The Lakers were seen as title favorites ever since they traded their young core for Anthony Davis in June of 2019 to pair alongside Lebron. On the other hand, most did not see this postseason run coming from the Heat. The supporting cast around Jimmy Butler was everything Heat fans could have wished for and more, with the rise of Bam Adebayo, Tyler Herro, Duncan Robinson and Kendrick Nunn coming as a big surprise. Even those who saw the best in those last three guys couldn't have guessed they'd be producing at such a high level this early into their NBA careers. 
Despite each franchise's success this year, neither team is built at its ceiling just yet. With NBA free agency aiming to kick off on December 1st, each team will have more time than ever before to strategize how to build their roster via trade, free agency, and with the players they already have. With that in mind, here are some players the Lakers and Heat can each resign, trade for, and sign this offseason to try and raise themselves to another level.
Lakers
Resign Anthony Davis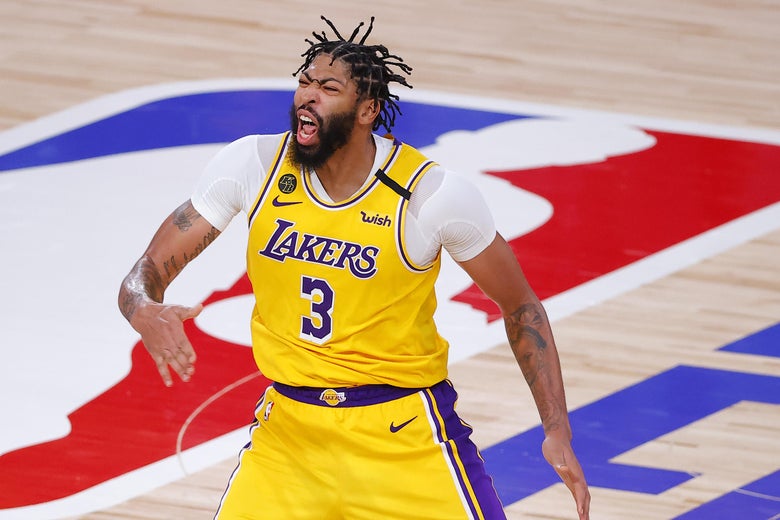 This should come as a no-brainer. AD has a 1 year player option left on his current contract. The expectation is that he will opt out so he can resign for an estimated $15 million more annually. Any time you have a top 10 player on your team, you better figure out how to keep him on your squad. But as much as the Lakers need him, Davis may need them even more. There doesn't seem to be a better situation out there for the elite big man. He just made his first deep run in the playoffs culminating in his first NBA title, playing with Lebron has gotten AD the most wide open looks of his career, and he gets to do all of this again with a system and coach that has proven it can win. If that wasn't enough, Davis gets to be one of the faces of the historic Lakers franchise now and for years to come. Maybe he'll sign a shorter deal so his next free agency will be lined up with Lebron's, but the Lakers will happily take whatever commitment they can get from him.
Trade for Zach LaVine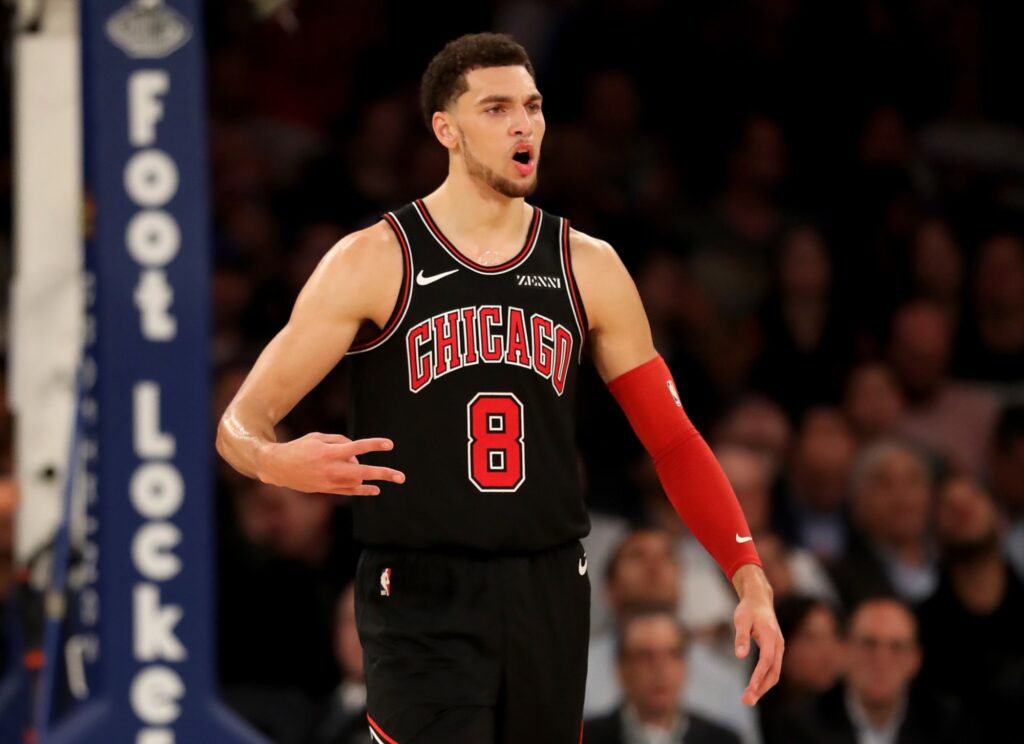 The Lakers had to decide last offseason whether to surround Lebron and Davis with a third star or with a deeper supporting cast. Granted, the latter led the team to a championship, but they were so deep that it wouldn't hurt much to shed some of that depth for a bigger contributor. Look no further than Zach LaVine. On a relatively friendly contract (2y/$39m), it wouldn't be too hard to make the salaries work. LaVine has turned into a proven NBA scorer, putting up 25.5 points per game on 38% from 3 and 45% from the field to go along with 5 boards and 4 assists. He has shown he can shoot the deep ball and create his own shot, something the Lakers can really use. Additionally, at age 25, LaVine is a player that can help you today and in the future alongside AD when Lebron eventually retires (he's gotta retire at some point, right?).
With the Bulls about to enter a rebuild with new management and coaching, they may look to strip the roster and start from scratch. Kyle Kuzma, Danny Green, and Talen Horton-Tucker may be enough to get the job done. Kuzma has shown signs of breaking out with his scoring and impressive handle for a 6'9 forward. But he was forced into being a perimeter shooter beside LeBron and AD, something that he simply wasn't able to do. A fresh start with a team focusing on his development can do Kuz some good. Despite all the memes after his streaky playoff shooting, Danny Green is still a serviceable 3 and D player whose 15 million dollar contract comes off the books after next season. Horton-Tucker is a small throw-in piece who can turn into a nice role player. He got some run in the series against Houston and truly made the most of his minutes. At 19 years old, standing at 6'4 with a wild 7'1 wingspan and a solid 3 point shot, THC has the tools to produce given the right circumstances.
Sign Jeff Teague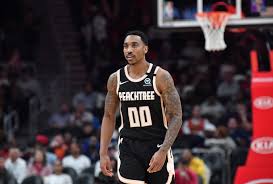 Ever since last season, the Lakers were always in the market for a backup guard to run the second unit. Whether it was Darren Collison, Reggie Jackson, or Derrick Rose, they couldn't find a way to land any of them. Luckily, it didn't hurt them in the end because Playoff Rondo arrived in the bubble. But people forget how poorly Rajon Rondo played before the restart in Orlando. With Lebron only getting older, the Lakers need a guy they can trust to take the load off of him and help run the offense with him off the floor. Enter Jeff Teague who quietly put together an impressive season last year. Before getting traded to Atlanta, Teague was averaging 13 ppg and 6 dimes on 38% from 3 in 28 minutes of action in 34 total games. I can't honestly tell you why he's gone so under the radar over the last few years, but Teague can be the perfect fit to fill this hole for the Lakers.
Heat
Resign Duncan Robinson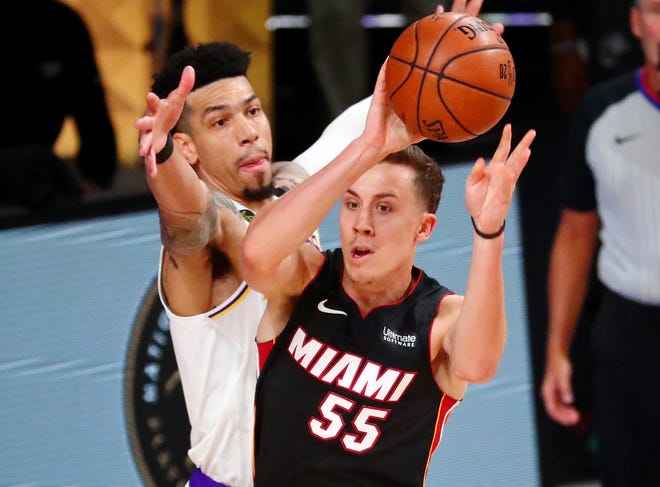 Duncan Robinson's rise to NBA success used to be a well kept secret. After the Heat's run to the finals, his talent was on full display for all opposing GMs to see. He earned himself a nice contract once he becomes a free agent in 2021. Though he is a restricted free agent, it may be in the Heat's best interest to try and resign him now before his price tag gets any higher. He was an integral part of the Heat's offense, setting him up for 8.3 3 point attempts per game this year (10th most in the NBA) in almost 30 minutes of play. Though a liability on defense, having lockdown defenders Jimmy Butler and Bam Adebayo on the floor makes it a little more manageable to keep Robinson out on the court. Those two stars also lack perimeter shooting, so having a guy like Robinson to open up the floor for them offensively is important to the team's overall success.
Trade for Bradley Beal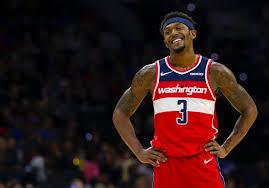 The Wizards have come out and reiterated that they won't trade away Bradley Beal. But they need to enter a drastic rebuild, everybody's got a price, and the Heat have the assets to reach it. Heat fans may not like this, but Tyler Herro would have to be included in the trade. Herro looks like an amazing young prospect who can turn into a high level bucket getter. He is pretty terrible at defense, but maybe that will develop. It may make sense to get an already certified bucket getter in Beal who has shown in the past he can be a very good defender. They can also chip in Kendrick Nunn, who was taking a backseat to Goran Dragic in the playoffs. Nunn had an impressive rookie season, making it to All-Rookie 1st team on 15 ppg. Add in Iguodala to balance the salaries a little and maybe a draft pick to sweeten the deal, this may be able to get the job done. People may feel like this is too much for Bradley Beal, but landing him can be a huge incentive for Giannis to sign with Miami in the 2021 offseason. Hungry for a championship, he may reasonably prefer to play with established stars as opposed to young guys developing to reach their potential. Beal is also only 27 years old, so a core of Giannis, Butler, Beal, and Bam can be filthy for years to come.
Sign Serge Ibaka
The Heat were thin on the inside when Bam Adebayo went down during the Finals, getting out-rebounded by the Lakers at a historic rate. At the same time, they still need guys that can shoot the 3 and spread the floor on offense around Jimmy and Bam. Serge Ibaka seems to be the best fit. Averaging 15.5 points and 8 boards a game on 39% from 3, Ibaka has the skill set to protect the paint and shoot from beyond the arc. It's hard to believe, but the NBA has Serge listed at 7'0!! With Kelly Olynyk, Derrick Jones Jr., and Meyers Leonard all able to leave this offseason, Ibaka should be towards the top of the list of free agent targets for the Heat.