2019-2020 NBA PREVIEW: Atlantic Division
24 min read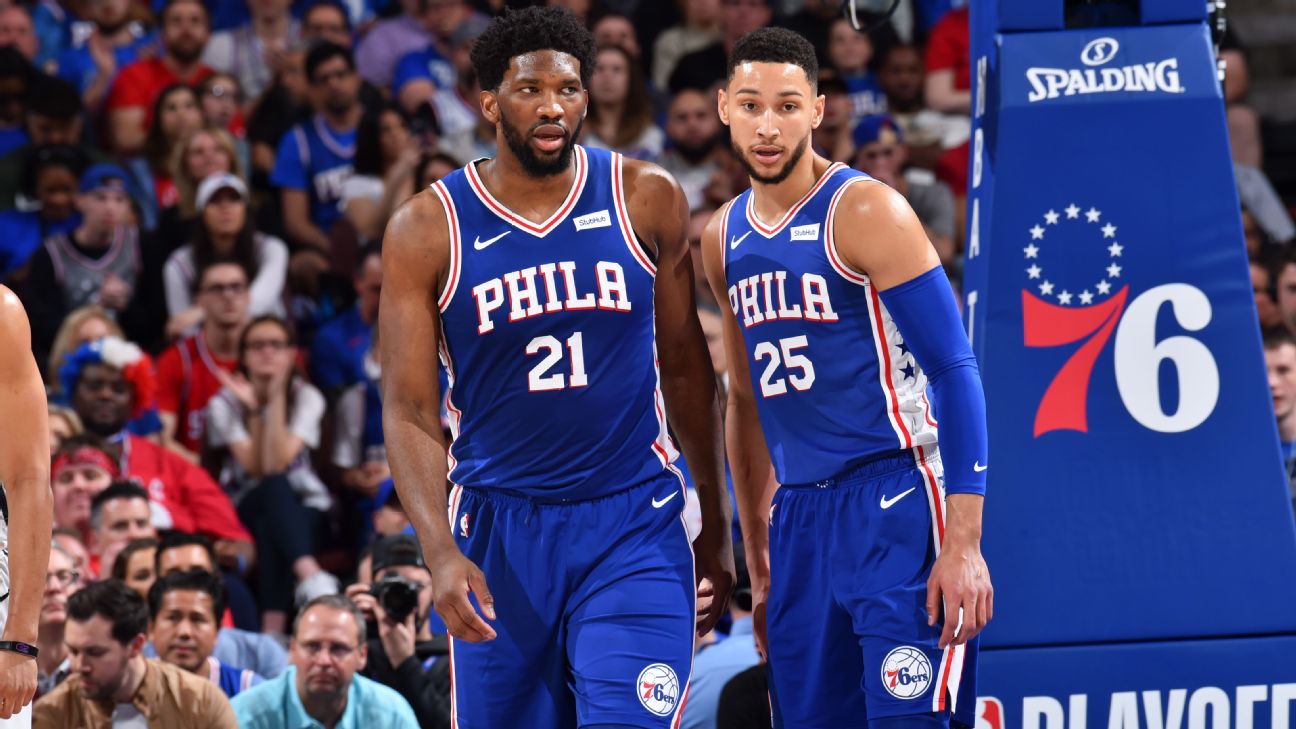 ATLANTIC DIVISION (Rankings based on predicted regular season finish in conference)
New York Knicks
Key Player: RJ Barrett
Young Talent to Watch: RJ Barrett, Kevin Knox, Mitchell Robinson, Dennis Smith Jr, Ignas Brazdeikis
Key Losses: Noah Vonleh, Emmanuel Mudiay, Mario Hezonja
Key Additions: RJ Barrett, Elfrid Payton, Reggie Bullock, Wayne Ellington, Julius Randle, Marcus Morris, Bobby Portis, Taj Gibson
Projected Starting Lineup: Dennis Smith Jr. (PG), RJ Barrett (SG), Kevin Knox (SF), Julius Randle (PF), Mitchell Robinson (C)
Major Storyline: Young Talent v. New Signings
Worst-Case Record: 22-60
Best-Case Record: 41-41
The Cavs were absolutely awful last year. The Knicks might have been worse. Luckily for New York, this roster is almost completely different. 15 players played 20 or more games for New York last year. Only six of those players remain, and only three (Smith Jr., Knox, and Robinson) are likely to play major minutes to open the season. There is a promising young core in place, but it needs a lot of work. The Knicks have a tough decision to make. Do they lean on the youth for the future or ride the veterans in a quest to make the playoffs? Summer League showed that RJ Barrett has plenty of kinks to work out, even though he has the tools to be an elite scorer. Kevin Knox could be a decent wing, but he needs more time to get there. His passing was pretty terrible last year, and his shooting numbers need to go up. They're mostly slightly below average, and his PER of 8.7 was less than stellar. He could be much stronger as well. Mitchell Robinson has all the tools to be a rim protecting, inside finishing big. On the other hand, he didn't attempt a three last year, and his passing rivals Bismack Biymobo's. He also needs time to develop. Dennis Smith Jr. has potential, even if he may never fully tap it. He can score. But he has shown no signs of being a good shooter, and his offensive efficiency is well below average. Additionally, after a promising start, his defense seems to have taken a turn for the worse. Still, he's athletic, he can pass fairly well, and he's absolutely worth taking a chance on. Allonzo Trier projects to be a decent shooter with average numbers in other areas. He should be a solid role player. Damyean Dotson was thrown into the fire last year, and he wasn't particularly good, but another year in the league could turn him into a solid role player as well. It's still unclear why Frank Ntilikina was a top ten pick. He's been an okay passer, but a terrible scorer and shooter. Ntlikina's PER last year was 6, not even halfway to league average. He just has not been a good player. Still, he looked somewhat promising this summer, and the Knicks are not at all in a position where they can afford to move on from potential talent. Former Michigan Wolverine Ignas Brazdeikis could be a decent scorer, but it's not clear that he will have much of a role this year. Playing all of these guys as much as possible would likely not be great for the Knicks playoff chances, but it would be the best option for the team's future. The other option is to ride the veterans that have been assembled in New York. Elfrid Payton has turned himself into a decent player. He can score some, and he passes and rebounds well. He still can't shoot, but he would likely be an upgrade if Smith Jr. struggles. He is also only 24, so it wouldn't be the end of the world if he becomes the Knicks' focal point this season. Payton can be a solid game manager at the point. Still, Smith Jr. likely has more potential, and the Knicks should try to get whatever they can out of him. Reggie Bullock and Wayne Ellington will provide some shooting off the bench, but they are mostly replacement level shooting guards. They should not take many of Barrett's minutes, but the temptation might be there if he struggles early. The forward spots are especially concerning. Knox needs the minutes, but the Knicks went out and signed not one, but four forwards. Julius Randle has turned himself into a very good NBA player. He's still 24, and he will take the 4 spot without any issues. He won't be enough to carry all the young guys to a good record but surrounding him with solid talent could lead to an improbable run for a lower seed in the East. Along with Payton, that talent comes in the form of Marcus Morris, Bobby Portis, and Taj Gibson. All three are good, solid NBA players. All three will want minutes. None of the three will likely be in New York beyond this season. Playing Knox a ton will be best for the future of the franchise, but all of these guys represent an immediate upgrade for this year. All three are also capable of stealing minutes from Robinson or pushing up Randle to do the same. The Knicks went from a team with a few young pieces surrounded by a bunch of nobodies to a team with a few young pieces surrounded by a bunch of decent power forwards. They will be better, but it's not clear that they should be. The playoffs might be a distant possibility if the veterans get their minutes, but it may not be the best one for New York right now. 
Brooklyn Nets
Key Player:Kyrie Irving
Young Talent to Watch: Jarrett Allen, Caris LeVert
Key Losses: D'Angelo Russell, Ed Davis, DeMarre Carrol, Rondae Hollis-Jefferson, Jared Dudley, Shabazz Napier, Allen Crabbe
Key Additions: Kevin Durant* (likely out for season), Kyrie Irving, DeAndre Jordan, Wilson Chandler, Taurean Prince, Garrett Temple
Projected Starting Lineup: Kyrie Irving (PG), Joe Harris (SG), Caris LeVert (SF), Someone (PF), Jarrett Allen (C)
Major Storyline: Can Kyrie carry the load without KD?
Worst-Case Record: 43-39
Best-Case Record: 52-30
The Nets made some huge additions this offseason, but it came at a cost that seems to have been overlooked by many. All of the offseason losses accounted for almost 500 games, over half of the team's minutes and points, almost 60% of the team's rebounds, assists, and steals, and roughly 40% of the team's blocks. Kevin Durant is worth it, but he likely won't touch the court until next year. It's not clear that Kyrie Irving can pick up the slack. Irving is an elite scorer and shooter with good passing and rebounding numbers. He is, without a doubt, an offensive weapon. His defense has also improved over the last two years, but part of that might be due to his switch to Boston. Either way, Kyrie's an improved defender at this point in his career, and he is close to being one of the top 10 players in the NBA. He was also well short of contention with last year's Celtics team, and it's hard to say that this year's Nets team is any better than a team with Al Horford, Jayson Tatum, Marcus Smart, and Jaylen Brown. Backup guard Spencer Dinwiddie is another good scorer despite average perimeter shooting, and he provides decent playmaking and passing. Dinwiddie will produce points coming off the bench. Caris LeVert is also an average shooter and has been injury prone since college, but if he can stay healthy, he promises to be a good scorer and playmaker as well. He went for 21 points, 5 rebounds, and 3 assists per game in the playoffs, which has Nets fans rightfully hoping for a big year from the 25-year-old. Joe Harris has turned himself into a sniper, leading the league in shooting nearly 48% from deep last year. He's improved his passing and rebounding to average levels, and his defense is fine as well. The reigning three point champ should be a great floor spacer for Irving. Garrett Temple and Theo Pinson will soak up some minutes behind these four. David Nwaba is likely too far down the depth chart to make much of a difference. Taurean Prince is a more intriguing bench option. He's high energy, can score some points, and has worked up to about 39% from deep. He's also fairly young and will look to further develop his game in Brooklyn. The power forward spot is a mess with Durant out. Rodions Kurucs might have started. He seemed like a fine defender in his rookie season, but he didn't do much else especially well. It might not matter since he was arrested for choking his ex-girlfriend in September. It's not entirely clear how that will turn out. Wilson Chandler might have backed him up. Even though he's long past his most productive days and doesn't figure to produce a whole lot, he knows how to play in the NBA. Unfortunately, he is suspended for the first 25 games. Lance Thomas is in a similar situation, minus the suspension. Dzanan Musa played 9 games and roughly 40 minutes in his rookie year, so he is a complete mystery. No matter what happens with these four guys, the power forward spot is going to be a weakness as long as Durant is sidelined. Luckily, the same cannot be said about the 5 spot. Jarrett Allen is a good, young center closing in on double-double averages. He's a good defender and is at least making an effort to improve his passing and perimeter shooting. He should be very good in a couple years. DeAndre Jordan is not as good as he once was, but he can still put up points and rebound. His free throw shooting is vastly improved, although his defense has taken a hit in recent years. He should be a good mentor for Allen. Rookie Nicolas Claxton will likely get some minutes to show what he's got too. The Nets should be able to separate themselves from the bottom two playoff teams in the East. They have an elite scorer and playmaker at the point, a sharpshooter and an emerging scorer and playmaker at the two and three, and a promising young center at the 5. Spencer Dinwiddie and DeAndre Jordan are good options off the bench. That being said, it's not easy to see them becoming real competitors this year. That will change when Durant returns, but right now this is a roster missing its best player. There's a KD-sized hole at the 4 for the best team in New York, and that likely won't be filled for another year. 
Toronto Raptors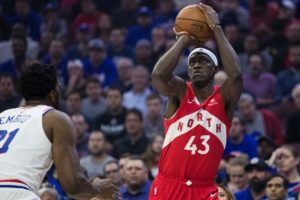 Key Player:Pascal Siakim
Young Talent to Watch: OG Anunoby, Chris Boucher
Key Losses: Kawhi Leonard, Danny Green, Delon Wright
Key Additions: Stanley Johnson, Rondae-Hollis Jefferson
Projected Starting Lineup: Kyle Lowry (PG), Norman Powell (SG), OG Anunoby (SF), Pascal Siakim (PF), Marc Gasol (C) 
Major Storyline: Will they blow it up?
Worst-Case Record: 44-38
Best-Case Record: 55-27
The Raptors are not going to win a second consecutive title, but they should still be a safe bet for one of the higher seeds in the East. There's been plenty of talk about Masai Ujiri deciding to blow up this team by trading veterans like Kyle Lowry, Marc Gasol, and Serge Ibaka. That would obviously change these projections, but it's more likely than not that the Raptors will just try and run it back without Kawhi and Danny Green. In the regular season, that should lead to decent results even though Leonard was clearly the best player in Toronto last year. Green will also be missed more than most people realize. He's a good defender and he lit it up from deep last year. The additions of Stanley Johnson and Rondae Hollis-Jefferson should help replace the defensive contributions to a certain degree, but the shooting will need to come from elsewhere on the roster. It should also help that Leonard missed 22 games last year. Playing without him won't be completely new, and there's more than enough veteran presence on this team to make the transition as smooth as possible. That doesn't mean that it will be easy, especially with the added loss of Green, but the Raptors have to be feeling okay about where they are right now. With Leonard in tow last season, Kyle Lowry became more of a distributor, dishing out 8.7 assists a game. That was more than one assist higher than his previous career high, and it's likely that he will pass less and shoot more this year. His shooting percentages were also a little down last year, which is a little concerning, but Lowry should bring solid scoring and playmaking to the table regardless. Taking on a bigger role should return Lowry to his pre-Leonard game, which was excellent. He's 32, but he should have enough in the tank for a few more years of good play. Norm Powell could join him in the backcourt in his first season as a regular starter. Powell is still a little bit of a mystery. His shooting has ranged from great to below average, and he's not a great rebounder or passer. He's never played more than 19 minutes a game in the regular season. He would have gone for 16 points, 4 rebounds, and 3 assists last year per 36 minutes. Those are solid stats, but he has yet to show that he can play that many minutes consistently. Fred VanVleet should back both Lowry and Powell up. He murdered the Bucks in the playoffs last year, hitting shot after shot like the Bucks were playing on Hall of Fame difficulty. I still have nightmares. He contributed 11 points, 3 rebounds, and 5 assists per game in the regular season with solid shooting numbers. He's a decent player, and he and Powell will likely tag team the 2 spot for the majority of the year. The rest of the guards aren't all that promising. Cameron Payne was brought in this offseason. He's never really broken into the NBA, and there's not really a reason to see that changing this year. Patrick McCaw's most notable achievement so far is playing for the Warriors. He really hasn't done anything in his three years in the league to suggest that that will change anytime soon. Isaiah Taylor took some major steps last year in Atlanta, going from nonexistent in his rookie season to a potential role player in Year 2. He might be able to take some more strides this year. Toronto also has a rookie named Matt Thomas. He doesn't have a basketball-reference page and there is no picture on his player profile on the NBA website. Apparently, he has spent the last two years in Spain after going undrafted out of Iowa St. He's a sharpshooter, and a high school legend in Onalaska, Wisconsin. Hopefully he can give the people at basketball-reference and NBA.com a reason to put some respect on his name. At the small forward, the Raptors will bring all sorts of defense. OG Anunoby should thrive after an injury-filled season and the departure of Leonard. He's a defensive stopper capable of knocking down some threes on the other side of the court. Stanley Johnson cannot shoot as well and has actually been pretty horrific on offense. He can play good defense though and should be able to play some solid minutes with other playmakers around him. At the 4 is the reigning MIP, Pascal Siakim. Last season, Siakim boosted his scoring by 9.6 points per game, his assists by 1.1, and his rebounds by 2.4. He shot 15% better from deep, and could potentially average something like 20 points, 8 rebounds, and 4 assists this year with Leonard gone. That would require another small jump, but Siakim seems capable of making it. For this team to really take off, he will likely need to be the best player in Toronto this season. Backing him up will be Rondae Hollis-Jefferson, another offensively challenged defender. A lineup featuring Lowry, Anunoby, Siakim, Johnson, and Hollis Jefferson would be scary defensively. It would also be pretty scary offensively for the Raptors. It will be interesting to see how Nick Nurse uses Johnson and Hollis-Jefferson off the bench. At center, Marc Gasol will probably start with Serge Ibaka coming off the bench. Gasol will turn 35 during the season, but he's still very effective. His role was limited after being traded to Toronto, but he shot 44% from deep. That's likely unsustainable, but he should pick up the counting stats to help replace the production of Green and Leonard. He's a playmaker from the 5 spot, and still defends well. Ibaka averaged 15 points and 8 rebounds per game last year with a slight uptick in assists. He still defends well too, although his perimeter shooting took a hit. He can be a difference maker on the court, and he should get his minutes behind an aging Gasol. Look for Chris Boucher to get a chance this year as well. The 6'10" forward from Oregon has significant potential as a rebounder and rim protector, and has shown an ability to finish and hit the occasional three. He hasn't had much of a chance at the NBA level, but that could change this year. Toronto might not be as good as they were last year, but they should still have regular season success, just as they did before Leonard. Many of the pieces are different, but Lowry remains. With Gasol, Ibaka, an emerging Siakim, VanVleet, Powell, and a solid group of defensive wings, that should be more than enough to comfortably make the playoffs. 
Boston Celtics 
Key Player:Gordon Hayward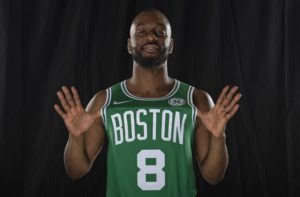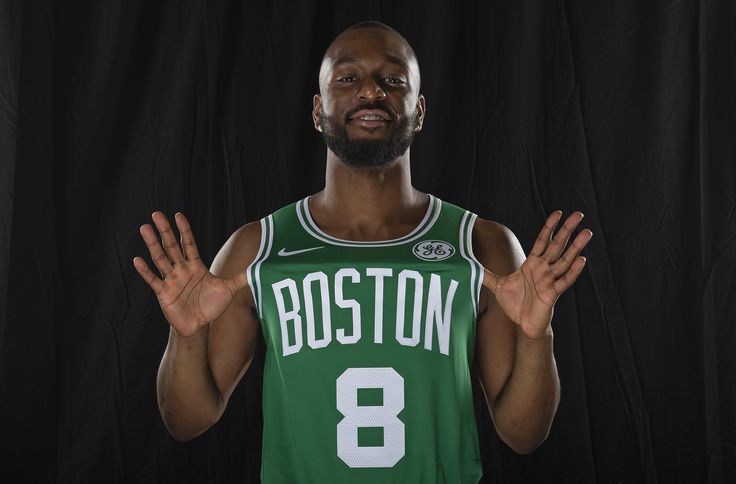 Young Talent to Watch: Jayson Tatum, Robert Williams, Jaylen Brown, Carsen Edwards, Grant Williams, Tacko Fall, Romeo Langford, Tremont Waters (2-way contract)
Key Losses: Al Horford, Kyrie Irving, Terry Rozier, Marcus Morris, Aron Baynes
Key Additions: Kemba Walker, Enes Kanter, Carsen Edwards, Romeo Langford, Grant Williams
Projected Starting Lineup: Kemba Walker (PG), Jaylen Brown (SG), Jayson Tatum (SF), Gordon Hayward (PF), Enes Kanter (C)
Major Storyline: Living up to the hype
Worst-Case Record: 43-39
Best-Case Record: 60-22
With all that's happened around the Celtics the last two years, it's easy to forget how young this team is. There is a ton of young talent on this roster. Throw in another year for Gordon Hayward to return to form following his gruesome injury, and there is plenty of room for internal improvement. A cloud was lifted after Kemba Walker was switched with Kyrie Irving, and there is a lot of hope in Boston. The problem is that internal improvement is never a guaranteed bet. Additionally, the loss of Al Horford could be a big blow, especially considering the lack of a surefire replacement. Walker should mostly be able to replace Irving. He scored 26 per game last year (2 more than Irving) on worse shooting and efficiency numbers with about an assist less per game. With more talent around him than he ever had in Charlotte, Walker should be able to match Kyrie's assist totals and get easier looks to raise his shooting and efficiency to somewhere near Irving's. The new environment should also boost Walker's defensive numbers like it did for Irving. Kyrie might be a slightly more impactful player, but Walker will do a fine job of filling his role. Jaylen Brown and Marcus Smart will be the options at the 2, with Smart also getting time at the point and Brown likely getting some run at the 3. Brown is an athletic wing who plays solid defense. He's also an okay shooter with okay rebounding numbers and iffy passing stats. He's only 23, but it's hard to see any clear paths for improvement beyond what's already been done. He made some big improvements from year 1 to year 2, but his numbers dropped slightly across the board last year. Brown isn't a terrible player by any means, so it wouldn't be the end of the world if this is as far as he goes. Still, he's not all that much better than average, and the Celtics had to be hoping for more when they took him in the top 10. Smart is a decent passer with average shooting numbers, but he's known for his defense and hustle. Whether he starts or not, he will bring energy to the floor for the Celtics. He's good at what he does, even if it's somewhat limited. The other guards on the roster should be interesting this year. Brad Wanamaker shot 41% from three last year on roughly 40 attempts and showed promise as a passer in limited minutes. Carsen Edwards is only 6'1", but the rookie can absolutely light it up. He scored 24 a game for Purdue last year. Romeo Langford saw his stock drop a little as he struggled at times during his freshman year at Indiana, but he has the tools to be another scoring threat. Both Edwards and Langford could be really good scorers at the next level, but it might take some time for them to make that shift. Tremont Waters has potential, but the rookie out of LSU likely won't get many minutes this season. The forward spots will be taken by Jayson Tatum and Gordon Hayward, and these two probably hold the key to unlocking this team's potential. Tatum has been a positive defender in his first two years. He can score and rebound pretty well on pretty good shooting numbers, and he's working on his passing. He's probably a little overrated at this point in his career, but that doesn't mean he's bad. He has the tools to be good at pretty much every aspect of the game. His shooting numbers took a dip last year with an increased usage rate, and he will need to get them back up while maintaining the bigger role to be closer to the player he was drafted to be. He has the potential to do it, but it's all about making good on that potential. If he can, the Celtics could be a tough out. Hayward is the real key to this year's Celtics. After a career year in his final season in Utah, Hayward suffered a brutal leg injury in his Boston opener that essentially cost him two seasons. He played more than 70 games last year but was just not the same player. He may never be the same player, but this team becomes incredibly dangerous if he does. In his last year in Utah, Hayward dropped 22 points, 5 rebounds, and 5 assists per game on roughly 40% from deep. He was efficient, solid on defense, and boasted win share numbers that would have ranked in the top 10 last year. He was a legitimate All-Star, and the Celtics absolutely become dark horse contenders if that's the Hayward that shows up this year. Another rookie, Grant Williams, should get some time behind Hayward. He was one of the best college players in the country last year, averaging 19 points and 7 rebounds per game for Tennessee with decent assist numbers and fine shooting numbers. Like Langford and Edwards, he should be able to contribute something this year, although it may take all three a few years to become consistently solid contributors at the NBA level. At center, Boston will try to survive the loss of Al Horford. Horford contributed in basically every way possible, and it's hard to see his replacements having the same impact. The starter will be Enes Kanter, who, despite some very good stretches of play in his career, does not compare to Horford. Kanter is probably a better rebounder at this point, and he is more of a paint scorer than Horford. But Horford is the better passer, shooter, and defender, and leader. Kanter can absolutely put up stats as a traditional big man, but he's not a good defender and his game isn't very diverse. If Walker, Tatum, and Hayward really take charge, it may not be an issue, but the loss of Horford could really start to sting if his playmaking and all-around ability isn't made up for by leaps from others. Daniel Theis could be a stretch big off the bench. He shot 38% from three last year on roughly 60 attempts, so he could be somebody to watch to replace some of Horford's shooting. Robert Williams only played 32 games as a rookie. He has the tools to be an elite rebounder, rim protector, and finisher, but he has shown very few signs of doing anything else and will likely need to develop the rest of his game to see a ton of time this year. Vincent Poirier is a 7-footer from France. The reason for his jump to the NBA isn't entirely clear from a quick look at his stats, but who knows. He appears to enjoy doing the dirty work (screens, rebounds, rim protecting, etc.), so he may play a role in Boston this year. Tacko Fall is 7'6" but needs development to be on the NBA court in meaningful moments. This Celtics season will depend on a lot of ifs. If Walker can boost his passing and shooting numbers with better surrounding talent. If the end of the Irving era is truly as positive as it seems. If Brown can become more than an athletic wing. If Tatum can take the next step. If we get the real Gordon Hayward. If the loss of Horford is lessened by some of the above ifs coming true. If these ifs become reality, the Celtics could be hot on the tails of the Bucks and Sixers. If not, then the third seed and the second round is probably their ceiling. 
Philadelphia 76ers 
Key Player:Ben Simmons

Young Talent to Watch: Ben Simmons, Zhaire Smith, Matisse Thybulle, Marial Shayok (two-way contract)
Key Losses: JJ Redick, Jimmy Butler, TJ McConnell, Landry Shamet, Mike Muscala, Wilson Chandler
Key Additions: Al Horford, Josh Richardson, Trey Burke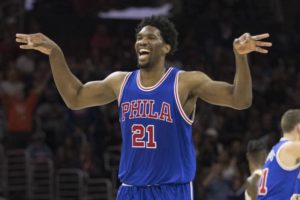 Projected Starting Lineup: Ben Simmons (PG), Josh Richardson (SG), Tobias Harris (SF), Al Horford (PF), Joel Embiid (C)
Major Storyline: Lack of shooting, depth
Worst-Case Record: 47-35
Best-Case Record: 60-22
Philly lost a ton of shooting with the loss of JJ Redick, and the loss of Jimmy Butler could lead to some questions in crunch time as Butler was huge in last year's playoffs. Despite that, the Sixers regrouped and have the starting lineup to compete with anybody. It's a scary group, with a lot of height and athleticism. Ben Simmons might be a tiny bit overrated right now, simply because he's never made a three (preseason vs. the Guangzhou Lions doesn't count) and his overall shooting and finishing numbers leave a little to be desired. But he's both very young and pretty dang good already. Simmons just turned 23 this summer, is an elite passer, rebounds very well for his position, and is a plus defender. He has top 10 potential if he can unlock his deep shot, which should also open up more lanes for him to get easier shots at the rim. Simmons hurts the Sixers offense at times due to his lack of shooting, as it allows teams to pack the paint with his defender. It is a very clear flaw. On the bright side, it is also fixable. If Simmons takes strides towards making that happen, watch out. Josh Richardson will join Simmons in the backcourt after being included in the Jimmy Butler deal. Richardson is not Butler, but he should be solid for the Sixers. He took on a bigger offensive role in Miami last year and his assist numbers and scoring made solid leaps. He won't need to do the same in Philly, but last season's experience should help him pitch in some occasional playmaking. He's developed into a solid scorer and shot 36% from deep last year. His perimeter shooting numbers have jumped around over his first four years, but he's been pretty good from beyond the arc. He won't shoot like JJ Redick, but he could help lessen that loss. His defense is solid too, and he will contribute to a Sixers defense that should see some improvement after being average last year. Tobias Harris dropped 20 and 8 last year on 40% from three, threw in three assists per game, and played decent defense. Harris, at 27, should be right around his prime, which suggests that he can keep up recent surges pretty much across the board. He's only missed 2 games over the last three seasons, and he should be a reliable third or fourth option for this Sixers team. One area of concern is his shooting in Philly last year. After shooting between 41 and 43 percent from deep in the majority of the last two seasons, he dipped to 33% in 27 games with the Sixers. His playoff shooting was only slightly better at 35%. With Redick gone, that 6-8% difference could make a significant impact. Al Horford should do a little bit of everything for the Sixers this year. At 33, he's no longer the force he used to be, but he can still produce in virtually every area of the game. He won't take a ton of threes, but he's turned himself into a good enough shooter (34-43% last four years) that the defense will have to pay attention to him. He can kick in around 4-5 assists per game. He's not going to suck up rebounds but he's still fine in that area of the game. With Embiid in the lineup, he doesn't need to be anything more than that. He's relatively efficient, his overall shooting numbers are fine, and he plays good defense as well due to his mobility and ability to guard multiple positions. He's been billed as the "Giannis stopper", which doesn't make a ton of sense considering that Giannis went for 28 points, 11 rebounds, and 5 assists per game in the conference semis last year, but he's undoubtedly a solid defender. Joel Embiid is a monster at the 5 spot. He almost went for 28 points and 14 rebounds per game last year. He's improved his passing numbers each year, almost reaching 4 assists per game last year. He's not a fantastic shooter, but he's shot at least 30% from deep in all three seasons, which is good enough to spread the defense a little bit. He's a very good defender, anchoring a defense that will now have Simmons, Richardson, Harris, and Horford running around him. The big question mark around Embiid will always be his injury history, as he's missed 88 games over the last three years after also suffering a major injury at Kansas. For this lineup, the major question is whether they will have enough shooting for the playoffs. The three point line was an issue for them even before the departure of Redick. The Sixers do not have an elite shooter. They are hoping that surrounding Simmons with four guys, including two bigs, who are at least a threat from deep will be enough to open up some gaps. Unfortunately, the lack of depth behind these five might be an even bigger problem, as the bench is a mix of completely unproven young guys and seriously flawed or limited veterans. Trey Burke will probably be called on to provide some scoring. He can do that, and also bring some decent playmaking ability. The problem is that he's not very efficient, doesn't really rebound, and is a less than stellar defender. Shake Milton, another point guard, shot 32% from three in his rookie season. He didn't show much, only averaging 4 points, 2 rebounds, and an assist in 13 minutes per game. It's hard to tell if Milton can provide more this year. Raul Neto has played four years in the league. He's played an average of 13 minutes per game across those four years. He might be a slightly better version of Milton at this point. He provides a little more scoring and passing with slightly better numbers from deep, but he's been nothing more than an average, low minutes bench guy. Zhaire Smith has legit potential, but he only played 6 games last year due to injury. His athletic ability is special, and his defensive effort and potential has been getting some buzz recently. In one season at Texas Tech, he shot 45% from three on limited attempts and rebounded fairly well. He could be something special, but he's really not somebody that a championship contender wants to rely on. Unfortunately, that is the situation that the Sixers are in. Rookie Matisse Thybulle played four years at Washington and will turn 23 during the season, so he's not particularly young. His offensive game, if it ever develops, will take some time. Thybulle could be another contributor to the defense immediately though. He has the willingness and the athleticism to jump in and make a difference if he is able to adjust to the NBA game, and he averaged almost 6 combined blocks and steals last season. Rookie Marial Shayok played four years at Virginia and Iowa St. with an extra year lost to transfer, so he's already 24. He has the tools to be a solid NBA scorer, and should have some defensive tools as well after three years with Tony Bennet. That being said, he will likely spend most of his time in the G League and struggle to get minutes this season. James Ennis III will probably get 15-20 minutes a game off the bench. He's not bad, but he just doesn't produce that much. In 18 games in Philly at the end of last year, he averaged 5 points, 4 rebounds, and 1 assist per game. At the end of the day, he's nothing more than an average bench guy. Ideally, the Sixers would have someone better in his role, but they do not have that luxury at the moment. Mike Scott has turned himself into a shooter off the bench, hitting 40% from deep the last two seasons. He's a solid rebounder as well. He will likely provide some scoring, but the advanced stats paint him as a negative player. Jonah Bolden showed some potential in a fairly limited role last year. He shot 36% from deep and rebounded and defended pretty well. He's not going to light anybody up, but he looks like a solid role player.. Kyle O'Quinn was basically an insurance policy in Indiana last year behind Turner and Sabonis, and he figures to play a similar role this year behind Horford and Embiid. Given Embiid's history, that should lead to plenty of opportunities. O'Quinn is limited — he can't shoot, he can't pass all that well, he's been inconsistent as a finisher, and he's not going to lockdown any stars. Still, he will bring some scoring, rebounding, and decent defense to most games, and that's all you can really ask for from a backup big. The Sixers have too much talent in their starting five to not be contenders, but their ability to go from the conference semis to the NBA Finals will come down to a few problem areas. Can they shoot well enough to prevent a clogged court? Can bench guys like Smith, Thybulle, Bolden, Ennis and O'Quinn provide more than the bare minimum? If the answer to either of those questions is no, the Sixers will have a hard time achieving their goals this year.