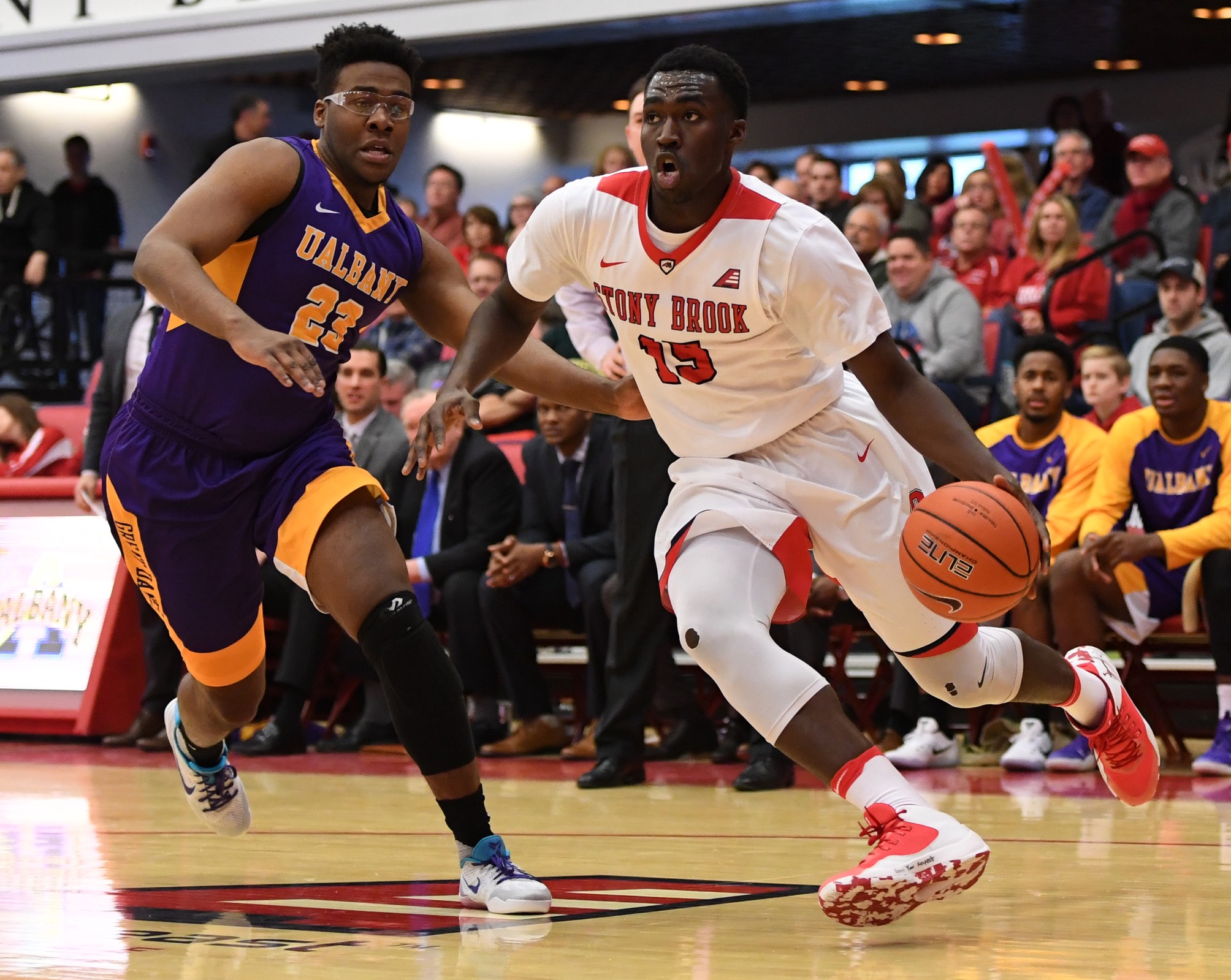 School starts up again this week, which means quick play days like yesterday will be a little more common. For today though, here's a quick recap of yesterday's basketball action –
James Harden dropped a 30-point triple-double and Kevin Durant topped 40 points in a narrow Nets win over the Magic. With Kyrie Irving expected back soon, we'll be able to get a read on how the full Brooklyn team looks together.
The Pistons crushed the Heat 120-100. Miami is down in the East's 11 seed after a 4-7 start. They have played five games without Jimmy Butler (1-4), but they're also just 3-3 in games when Butler does play. The Heat are 20th or worse in both scoring and defensive efficiency. There are some problems to work through down in South Beach.
The Hawks lost again, this time in a close game against the Trail Blazers. Atlanta is now 1-6 in their last seven after a 4-1 start, and the panic levels have to be increasing for a team that has consistently fallen short of expectations over the last few seasons.
Ja Morant returned to drop 17 points and dish out 6 assists in a close win over the 76ers. The Grizzlies are 6-6 despite the extended absence from Morant and the zero combined appearances from Jaren Jackson and Justise Winslow so far. Even if they don't end up making the playoffs, Memphis won't be going down without one heck of a fight.
The Raptors won two straight against the Hornets to move up to 4-8, and they will have a tough game against the Mavs before the All-Struggle series against the Heat. It's been a terrible start, but Toronto isn't dead in the water quite yet.
Michigan finally lost, dropping to 11-1 (6-1) after a road beatdown at the hands of Minnesota. Senior guard Eli Brooks missed the game for the Wolverines, who will look to bounce back when they host Maryland on Tuesday. The Terrapins are just 2-5 in Big Ten play, but both wins came on the road against top 15 opponents (Wisconsin, Illinois).
Ohio State got the best of Illinois, handing the Illini their second straight loss. Illinois is now just 5-3 in conference, good for a two-way tie with the Buckeyes for fourth place. Purdue could make it three with a win over Penn State tonight. With Michigan sitting at 6-1 and Iowa likely to join them there today, we're seeing the regular season Big Ten title hopes of one of the preseason favorites shrink. Wisconsin (5-2) also sits between Illinois and the top.
Toledo also suffered a shock loss to Akron when the Zips hit a game-winning three in the final seconds of OT. That dropped Toledo to 6-1 in MAC play, where they are now tied again with Bowling Green. Those two play in two weeks in what could be a conference-deciding game.
Utah State swept a two-game series with San Diego State to move to 11-3 (8-0). They're now tied with Boise State at the top of the Mountain West, and now only Colorado State (7-1) also has less than three losses in conference play. Guess who CSU plays next? Utah State, right before they go and play Boise. The next two weeks of Mountain West play will be crucial, and very telling.
Creighton (6-2 in Big East play) lost to Butler, falling further behind covid-struck Villanova (just 3-0) in the conference standings. UConn (4-1) is another obstacle to watch now.
Louisville suffered through a similarly painful Saturday after their loss to Miami. The Cardinals dropped to 4-1 in ACC play, and it robbed them of the chance to tie UVA (5-0) at the top.
Speaking of Virginia, they delivered a resounding statement in their first true quality win of the season. Clemson was 9-1 and ranked 12th in the AP Poll, but that didn't save them from yesterday's 50-85 loss. There's still plenty of season left, but Virginia has solidified themselves as the (current) ACC favorites.
You could say the same about Baylor in the Big 12 after they survived a tough game against Texas Tech, something that their closest competitor (Texas) failed to do. Next up for the Bears? A game against #6 Kansas tomorrow night. If they take the Big 12, they'll have fully earned it.
College Basketball Record: 230-218-3 on individual bets, 8-45 on parlays, +$152
All Involved CBB Picks: 298-272-6 ATS, 23-34 Dog MLs
NBA Record: 14-24, 0-7 on parlays, -$348 (really bad)
Joint Parlays: 0-2, -$25
Stony Brook (-1) v. New Hampshire
Stony Brook is 6-5 and had won four consecutive conference games before losing to New Hampshire yesterday. The final score, 64-81, was ugly, but the game ended on a 33-16 New Hampshire run. That won't happen again today, and Stony Brook bounces back. NH is just 5-5 themselves, and they started conference play 3-3 before yesterday's win.
Albany v. NJIT (+2.5)
This is the fourth conference double header for NJIT, and they split each of the first three. After losing by eight yesterday to 2-5 Albany, they'll take this one home.
Purdue (-5) v. Penn State
Purdue has beaten MSU and Indiana in consecutive games, and today they're hosting a Penn State team that hasn't played in more than two weeks due to covid concerns. The Boilermakers have the momentum, and they put it to good use here to get their tenth win of the season.
Nevada (-6.5) v. Fresno State
Nevada won this game by 16 the other day, and they're the far superior team. They get it done again.
Loyola v. Northern Iowa (+10)
Loyola rode a strong second-half to a 15-point win over UNI yesterday, but this is still a very thick line for today. Northern Iowa is now 3-9, but yesterday was just their second loss by more than 11 despite some very strong competition. The first time it happened (a 20-point loss to Missouri State), they bounced back to win the next game by 10. I don't know if that extreme happens here, but I do like UNI to keep this one within 10 at the very least.
Virginia Tech (-6.5) v. Wake Forest
Wake has now lost all four ACC games by 9+. They've been closer than the score suggests in some, but the bottom line is that they keep losing the games by about 10 when all is said and done. Against one of the best teams in the conference, I'm not betting on them to break that trend in the positive direction. Take the Hokies.
Marshall v. WKU (+120)
Memphis v. Tulsa (+115)
CBB Parlay – $20 to win $49
MLs for Purdue, Nevada, Va Tech, and Dayton
Sixers (-2.5)
Pacers (+7)
I'm going to give up on trying to explain these because that clearly isn't working out for me. It's all feel picks from here on out. We'll see how it goes.
GAMES TO KEEP AN EYE ON
If you want to bet on this game, Iowa -10 isn't a bad pick at all. The Hawkeyes are 5-1 in conference with four wins of 10+, and Northwestern has lost four in a row, all by 10 or more. That includes a 15-point loss at Iowa. Out of respect for what Northwestern did earlier in Big Ten play and their still (barely) alive shot at turning things around after this slide, I'll stay away. Keep an eye on Northwestern here. If they want to make the tournament, they will need to start winning again sooner rather than later. A win over top ten Iowa would be massive.
Keep an eye on UCF today. This is a last-gasp chance to revitalize their at-large hopes after consecutive losses to USF and Temple torpedoed a start that included wins over Auburn and Florida State. Win here, and everything changes. Lose, and you're looking at a 3-5 start with a whole lot of potential bad losses left on the slate and both of your great chances against Houston ending in defeat (Houston beat UCF 63-54 back in December). For Houston, this is a chance to build on their new AAC lead after Tulsa's loss to Wichita State.
Dayton v. George Washington
Dayton moves to 8-3 (4-2) with a win, and they'll need it because a loss to 3-8 George Washington is going to be a pretty severe weight at the bottom of an at-large resume. It won't be easy either. GW has kept all but two teams (UMBC, Duquesne) within 7 points. Keep an eye on Dayton. They're the better team, and they need to win this game. Can they take care of business?