Power Rankings
33 min read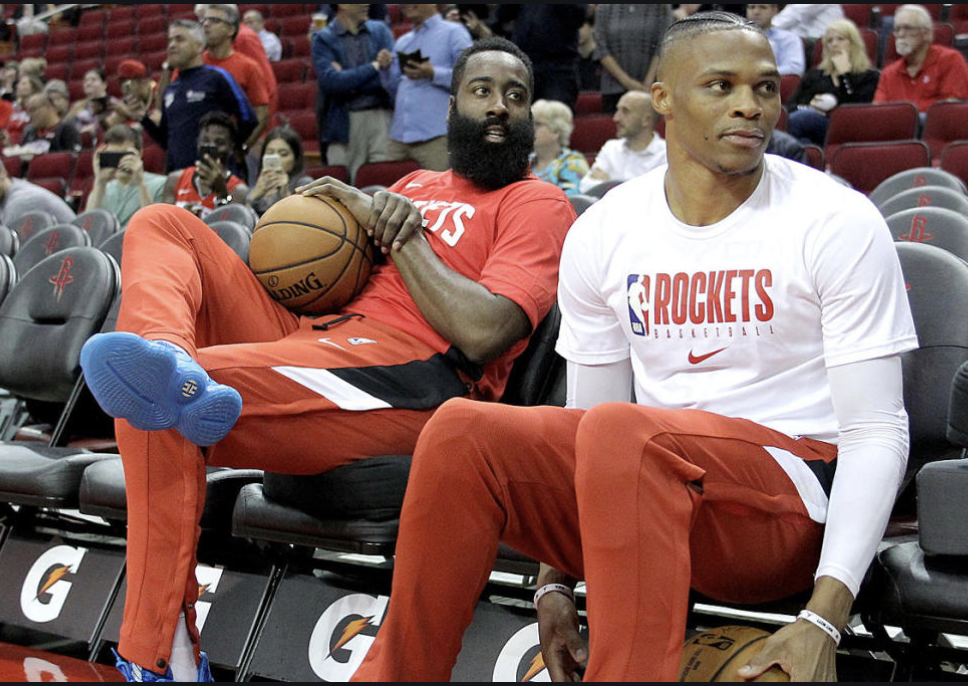 NBA POWER RANKINGS
Week 16
Minnesota Timberwolves (15-35)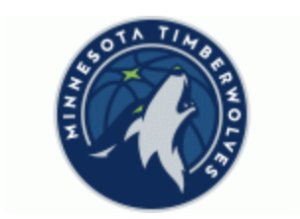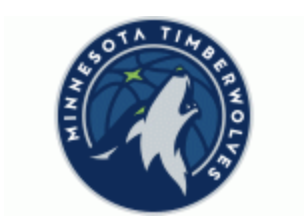 Last Week: 25 (↓5)
Last Week's Games: @Clippers (L, 106-118), @Kings (L, 109-113), Hawks (L, 120-127)
Next Week's Games: Clippers, @Raptors, Hornets
The Timberwolves might not be the worst team in the league, but they are on about as bad of a run as possible. That's enough to put them here. Their loss to the Hawks was the thirteenth in thirteen tries, which is good for a tie for the 88th longest losing streak in NBA history. Karl-Anthony Towns, due to injuries and the general incompetence of this Minnesota team, hasn't won an NBA game in 73 days. The Timberwolves as a whole have only won 5 games total in December, January, and the first week of February combined. They have gone 5-27 over that span. It made sense, then, when the Timberwolves completely overhauled their roster, getting rid of Andrew Wiggins, Gorgui Dieng, Keita Bates-Diop, Shabazz Napier, Jordan Bell, Noah Vonleh, Robert Covington, a lightly protected first-round pick (2021), and a second-round pick (2022) in exchange for D'Angelo Russell, Malik Beasley, Juan Hernangomez, James Johnson, Evan Turner, Omari Spellman, Jacob Evans, and Brooklyn's protected first rounder. That's a lot to sort through, and it's almost impossible to tell how it will impact the Timberwolves when they take the court this week, starting with two tough games against the Clippers and Raptors. Wiggins, for all of his faults, was the second-best player in Minnesota, and he was playing the best basketball of his career this season. Covington was Minnesota's third-best player, and an already bad defense might fall completely off the rails without him. Russell is a great fit with Towns as a playmaking point guard, and Beasley, Hernangomez, and the rest will offer intriguing production as role players. But the Timberwolves gave up a ton of role players too, and it's hard to see an immediate positive impact from this move, especially defensively. Russell was a very nice addition, but with both Wiggins and Covington gone, it's not easy to see the Timberwolves breaking out of their slump. More moves in the future are likely going to be necessary to make this team a winning one. 
Golden State Warriors (12-40)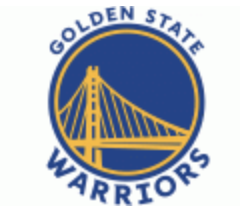 Last Week: 30 (↑1)
Last Week's Games: @Cavs (W, 131-112), @Wizards (W, 125-117), @Nets (L, 88-129)
Next Week's Games: Lakers, Heat, @Suns
The Warriors traded D'Angelo Russell, Jacob Evans, and Omari Spellman for Andrew Wigins and Minnesota's 2021 first-rounder, which has top-3 protections that will lead to an unprotected 2022 first-rounder if they hit. I wanted to see Russell alongside Curry and Thompson, but it makes sense to prioritize the clear fit of Wiggins and the potentially very valuable first-round pick over a potential fit with Russell. Wiggins is an athletic wing averaging a career high 3.7 assists per game. The presence of Steph and Klay should help open up the floor around him to produce better and more efficient shots, though he will need to hit those shots to make this work. Regardless, Wiggins represents a fourth talent alongside Curry, Thompson, Draymond Green that slots right in on the wing. Additionally, that pick, their own first rounder this year, and the three second-rounders the Warriors received in exchange for Glenn Robinson III and Alec Burks, will act as key assets they can use to build, through the draft or trades, this team around their stars over the next couple years. This was a solid move for the Warriors. 
Cleveland Cavaliers (13-39)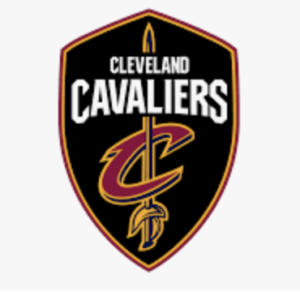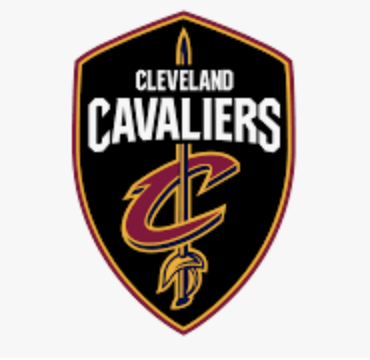 Last Week: 29 (↑1)
Last Week's Games: Warriors (L, 112-131), Knicks (L, 134-139 OT), @Thunder (L, 103-109)
Next Week's Games: Clippers, Hawks
The Cavs continued to lose this week. Colin Sexton also continued his strong play, averaging 25 points and 4.3 assists per game. Cleveland made a move at the deadline, trading Brandon Knight, John Henson, and a second-round pick to the Pistons for Andre Drummond. The Cavs gave up next to nothing to land a player who is well on his way to leading the league in rebounding for the fourth time in the past five seasons. Drummond has led the league in offensive rebounds each of the last seven years, and he has been in the top 10 in blocks per game each of the last three seasons. He may not be a perfect fit for the modern game, but he is an absolute monster in the paint. There's no need to overcomplicate things here; getting that for nothing is a good move on any day. Drummond will raise Cleveland's floor, and he's much younger than Kevin Love and Tristan Thompson. On the other hand, the Cavs now have Drummond, Thompson, Love, and Larry Nance Jr. That's a lot of big dudes to have, and it's fair to criticize the failure to move at least one of Love or Thompson because there's no way all four will be in Cleveland beyond this season. 
Charlotte Hornets (16-35)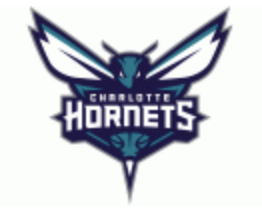 Last Week: 26 (↓1)
Last Week's Games: @Spurs (L, 90-114), Magic (L, 100-112), @Rockets (L, 110-125)
Next Week's Games: Mavs, @Pistons, @Timberwolves 
The Hornets lost to the Spurs by 24 despite 25 points from Miles Bridges and a near triple-double from Cody Zeller (14 points, 8 assists, 12 boards). They lost to the Magic by 12 with Terry Rozier leading the team with 18 points. They finished the week with a loss to the Rockets by 15. Bridges put up 20 points and 15 boards. DeVonte' Graham put up 16 points and 10 assists. Rozier and Malik Monk combined for 39 points. The Hornets, in PJ Washington DeVonte' Graham, Bridges, and, potentially, Monk and Rozier, have some future pieces in place. As we've said many times, they also need a lot more. Those additions will come in the future, as Charlotte didn't have a whole lot to trade this year. They have dropped all the way to within half a game of the bottom five and a are showing no signs of stopping, so this year's draft pick will likely help the rebuild if they can make it count. Charlotte is also a team to watch in the buyout market. Marvin Williams is already on the way to Milwaukee, and the Hornets don't have much use for some of their veterans given the state of this team. It's develop and rebuild season in Buzz City. 
New York Knicks (16-36)
Last Week: 28 (↑2)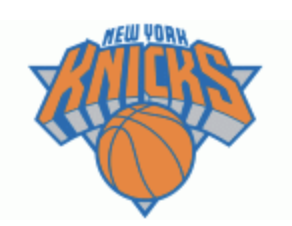 Last Week's Games: @Pacers (W, 92-85), @Cavs (W, 139-134 OT), Magic (W, 105-103)
Next Week's Games: @Pistons, @Hawks, Wizards
The Knicks had a fantastic week, winning three games, firing Steve Mills, and making a smart trade at the deadline. They beat the Pacers behind 28 points and 6 rebounds from Marcus Morris and 14 points and 16 rebounds from Julius Randle. They beat the Cavs behind 46 combined from Morris and Randle and a big triple-double from Elfrid Payton (17 points, 15 assists, 11 boards). They beat the Magic behind 41 combined from Randle and Taj Gibson. They also traded Morris to the Clippers for Maurice Harkless, LA's upcoming first-rounder, a 2021 first-round pick swap, a 2022 second rounder, and a random Ukranian player from the Wizards who might never come to the NBA. Losing Morris, and his career-best play, will hurt in the present, but it's all about the future in New York right now. It appears that Mills needed to go for the Knicks to realize that, so good on them for making it happen. 
Atlanta Hawks (14-39)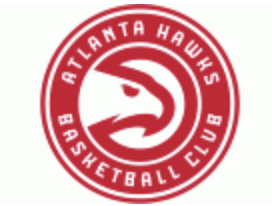 Last Week: 27 (↑2)
Last Week's Games: @Mavs (L, 100-123), Celtics (L, 115-123), @Timberwolves (W, 127-120), @Celtics (L, 107-112)
Next Week's Games: Knicks, @Magic, @Cavs
The Hawks have been much better recently after a disastrous stretch that saw them sink to the bottom of the league. Trae Young is still playing well, and John Collins and Kevin Huerter, two guys who missed time during Atlanta's rough patch, have been very good in support. At the deadline, the Hawks picked up Clint Capela, Dewayne Dedmon, and Skal Labissiere without giving up any meaningful players, though they did lose Brooklyn's first rounder in the Capela trade. Capela and Dedmon will remake the center rotation in Atlanta, giving the Hawks two decent players at a position where they have struggled all year. Capela should be on the receiving end of many lobs from Young. I'm fine with the moves. Atlanta now has a chance to see how their talent looks without an actual center rotation as they head into a summer with a ton of cap space. There may not be a ton of talent hitting free agency this summer, but the Hawks will at least have an idea of where they want to go from here. 
Detroit Pistons (19-35)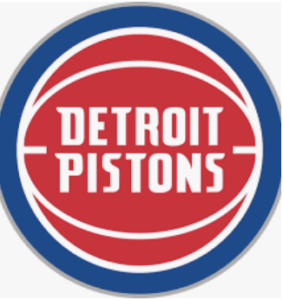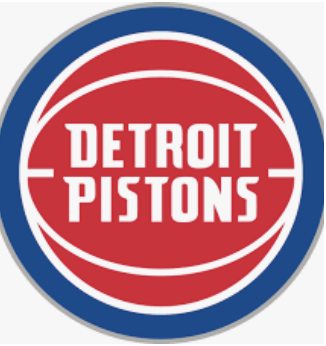 Last Week: 23 (↓1)
Last Week's Games: Nuggets (W, 128-123 OT), @Grizzlies (L, 82-96), Suns (W, 116-108), @Thunder (L, 101-108)
Next Week's Games: Knicks, Hornets, Magic
The Pistons went through with the Drummond trade discussed above. Giving him up for nothing is tough, but Detroit needed to move on. Christian Wood averaged 19 points and 6.5 boards per game this week to continue a strong season, and Drummond was likely going to be due 28.5 million dollars next year. It was time. That said, it's hard to believe that they couldn't have gotten more for him at some point in the past. It's good that Detroit's front office bit the bullet and made the trade, but it just feels like they seriously mishandled Drummond's situation on the way to the correct outcome. It also feels like they aren't fully in on a rebuild despite the trade of Drummond. It's hard to imagine a scenario where they could have trade Blake Griffin, but holding on to other veterans like Markieff Morris, Tony Snell, and Derrick Rose was a head scratcher. This team isn't going anywhere soon, but they have a number of promising pieces in Wood, Sekou Doumbouya, Luke Kennard, Bruce Brown, and Svi Mykhailiuk. The front office needed to do what they could to tear everything else down. They didn't, and now they're stuck in a weird middle ground that's helping no one. 
Washington Wizards (18-32)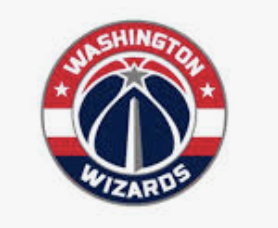 Last Week: 24 (↑1)
Last Week's Games: Nets (W, 113-107), Warriors (L, 117-125), Mavs (W, 119-118)
Next Week's Games: Grizzlies, Bulls, @Knicks
The Wizards beat the Nets behind 34 from Bradley Beal. They lost to the Warriors despite 43 from Beal, though the blow of the loss was softened by the returns of both Moe Wagner and Rui Hachimura after lengthy injuries. Hachimura put up 17 points and 6 boards, Davis Bertans dropped 20, and Beal led the way with 29 points, 8 assists, and 5 boards in a nice win over the Mavs that pulled Washington within 3 games of the Magic and the 8 seed. The Wizards made a few minor moves at the deadline, sending out Jordan McRae and Isaiah Thomas for Jerome Robinson and Shabazz Napier. Losing McRae and Thomas won't hurt much, and the addition of a lottery pick that has seen few opportunities in Robinson is a winning move for a team looking to rebuild heading into the return of John Wall next season. Napier is a solid player, though it's unclear if he has a long-term role in Washington. Either way, he should provide some help down the stretch as the Wizards try to take advantage of poor play from Orlando. 
Chicago Bulls (19-34)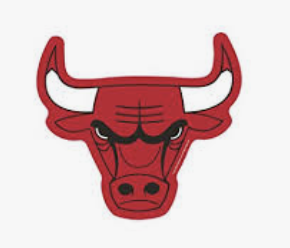 Last Week: 22 (-)
Last Week's Games: @Raptors (L, 102-129), Pelicans (L, 119-125)
Next Week's Games: @76ers, @Wizards
The Bulls lost twice this week and failed to make any trades to mix up what has been a disappointing team. Reports are saying that Lauri Markkanen is planning on leaving Chicago as soon as he can, and while Markkanen's stagnation has been a significant part of Chicago's struggles, stuff like that is never a good thing for an NBA team. It's understandable to not trade Zach LaVine, Wendell Carter Jr, Markkanen, and Coby White, but it feels like the Bulls needed to at least change something. They're still somehow within 3.5 games of the playoffs, but it doesn't feel like a run is coming here. 
Sacramento Kings (20-31)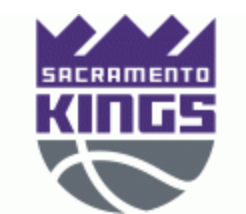 Last Week: 21 (-)
Last Week's Games: Lakers (L, 113-129), Timberwolves (W, 113-109), Heat (W, 105-97)
Next Week's Games: Spurs, @Bucks, @Mavs
De'Aaron Fox and Buddy Hield combined for 46 in the loss to the Lakers. Fox and Bogdan Bogdanovic combined for 54 in a close win over the Timberwolves. Those three combined for 60 against the Heat. The Kings seem to be committed to paying Bogdanovic this off-season, as they didn't move him at the deadline. That's not a bad decision; a team that forms around Fox, Hield, and Bogdanovic could make some noise. The problem for Sacramento has been and will be finding the pieces to put around them. They didn't do much on that front this week, only flipping Dewayne Dedmon and two second rounders for Jabari Parker and Alex Len. Moving on from Dedmon, who has been horrible since signing with Sacramento this offseason, was a good move for both sides, and bringing in a solid scorer in Parker and another relatively low impact stretch big in Len isn't a terrible return. I don't mind this move at all, but it feels like the Kings should have done more to try to reset this thing around their core trio. Firing Luke Walton might not be a bad idea either depending on how the rest of the season goes, though putting the young guys through yet another head coach might not be the best call. 
Orlando Magic (21-27)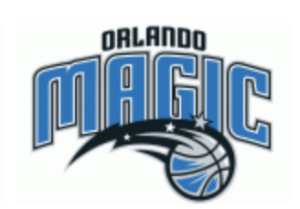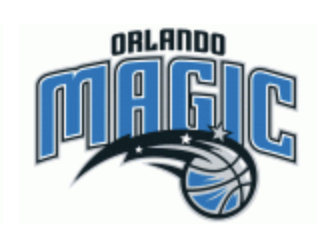 Last Week: 19 (↓1)
Last Week's Games: Heat (L, 89-102), @Hornets (W, 112-100), @Celtics (L, 100-116), @Knicks (L, 103-105)
Next Week's Games: Bucks, Hawks, Pistons
The Magic are one of the more boring teams in the league. They're stuck in Eastern Conference mediocrity, and they made no attempt to get out of it by hitting the reset button at the trade deadline. It's not really clear what the front office sees in this team that leads them to keep it together, but that is what happened. Orlando has some nice young pieces in Jonathan Isaac and Markelle Fultz, but those two aren't good enough to form a winning core with Aaron Gordon, Evan Fournier, and Nikola Vucevic. The Magic have a hard ceiling at the 7 seed and a hard floor at the 10 seed, and it feels like it's been that way for a while now. That's not a great place to be in. Gordon and Vucevic combined for 45 in the loss to the Heat. They combined for 38 points, 10 assists, and 19 boards in the win in Charlotte. Gordon and Fournier combined for 49 in the loss in Boston, and Vucevic led the way with 25 in the loss in New York. The Magic are three games ahead of the Wizards for the East's final playoff spot. 
Phoenix Suns (21-31)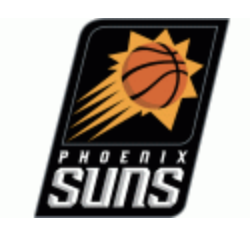 Last Week: 18 (↓1)
Last Week's Games: @Bucks (L, 108-129), @Nets (L, 97-119), @Pistons (L, 108-116), Rockets (W, 127-91)
Next Week's Games: Nuggets, @Lakers, Warriors
The Suns have fallen to five games out of the playoffs. It's still a matter of depth here. Devin Booker averaged 24.5 points, 5 assists, and 6 boards on the week. DeAndre Ayton put up 20.8 points and 12.3 boards. Kelly Oubre Jr. went for 26.3 points and 7.3 boards. Phoenix went 1-3. Ricky Rubio and Aron Baynes helped fuel a hot start to the season, but neither was able to keep up their great production beyond the first few weeks. Baynes, especially, has fallen off a cliff. The Suns probably could have traded him to a team looking for some frontcourt depth. Outside of that, it's hard to get mad about the deadline inactivity in Phoenix. Despite the hot start, this is a team with a number of holes. Trading for someone like Kevin Love or Danilo Gallinari wouldn't have changed that. 
San Antonio Spurs (22-29)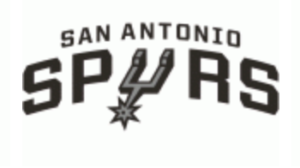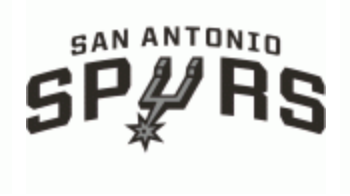 Last Week: 17 (↓1)
Last Week's Games: Hornets (W, 114-90), @Clippers (L, 105-108), @Lakers (L, 102-129), @Trail Blazers (L, 117-125)
Next Week's Games: @Kings, @Nuggets, @Thunder
The schedule got hard this week, and the Spurs struggled to a 1-3 record. DeMar DeRozan dropped 24 to spark the only win of the week. He combined with LaMarcus Aldridge and Patty Mills to score 71 points against the Clippers, but the Spurs weren't able to hold their lead down the stretch. There was no lead to hold in their second game in Los Angeles, as the Lakers dominated early and often in a blowout win. DeRozan had 28 points, 7 assists, and 8 boards in the loss. The Spurs also blew a late lead in Portland despite getting 21 points, 6 assists, and 7 boards from DeRozan, 20 points, 4 assists, and 8 boards from LaMarcus Aldridge, and 23 points and 10 boards from Trey Lyes. San Antonio is now 3.5 games out of the playoffs with five consecutive road games coming up. Four of those are against current Western playoff teams, and a home game against the Mavs comes immediately after the road trip. Trades for LaMarcus Aldridge and DeMar DeRozan, and the youth shift they would have created, were probably worth considering. Instead, the Spurs are stuck with what they have, and Gregg Poppovich is going to have a shot at guiding this team past the Grizzlies and Trail Blazers and into the playoffs. That's a tall order. 
Brooklyn Nets (23-27)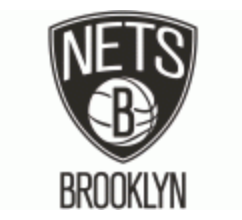 Last Week: 19 (↑2)
Last Week's Games: @Wizards (L, 107-113), Suns (W, 119-97), Warriors (W, 129-88)
Next Week's Games: @Pacers, @Raptors, Raptors
Congrats to the Nets for pulling ahead of the Magic for the East's 7 seed. They now hold a 5 game lead over the rest over the non-playoff teams chasing them from behind. Joe Harris (22 points) and Spencer Dinwiddie (26 points, 6 assists) led the way in Washington, but the Nets blew a lead late. They bounced back with two blowout wins to end the week, beating the Suns and Warriors without Kyrie Irving behind 52 points and 15 assists from Caris LeVert across the two games. Brooklyn didn't make any moves at the deadline, but they have one of the best players in the world waiting in the wings for next season. That said, this season has shown that they might need a little more than Durant to be clear title contenders. Their inability to pull off an improvement at the deadline this year might be something to look back on in the future. 
New Orleans Pelicans (21-31)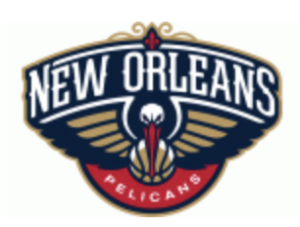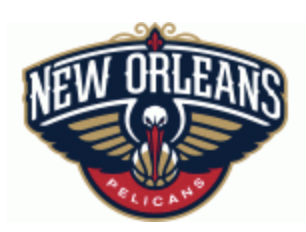 Last Week: 15 (-)
Last Week's Games: @Rockets (L, 109-117), Bucks (L, 108-120), @Bulls (W, 125-119)
Next Week's Games: @Pacers, Trail Blazers, Thunder
The Pelicans didn't have the greatest week here, but it's hard to get too upset about losses to the Rockets and Bucks. In Houston, Brandon Ingram (28 and 12), Zion Williamson (21 and 10), and Josh Hart (16 and 10) posted point-rebound double-doubles while Lonzo Ball (10 points, 9 assists, 11 boards) came close to a triple-double. Ingram and Williamson combined for 52 points and 14 boards against the Bucks. The Pelicans finished the week with a win in Chicago, led by Williamson's 21. Williamson is averaging 19.8 points and 7.5 rebounds per game so far. That's pretty good stuff for a rookie who debuted mid-season. He's special, and the Pelicans stayed quiet at the deadline to see how this team will mesh with him in the fold. Making the playoffs this year (5 games back) is a possibility, but the matter of real importance is setting up the best possible roster for next year and beyond. An examination of the current one is the first step in that process.
Portland Trail Blazers (24-29)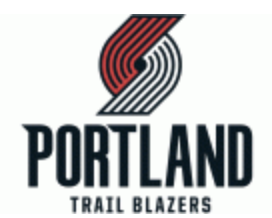 Last Week: 16 (↑1)
Last Week's Games: Jazz (W, 124-107), @Nuggets (L, 99-127), Spurs (W, 125-117), @Jazz (L, 124-127)
Next Week's Games: Heat, @Pelicans, @Grizzlies
Portland lost in heartbreaking fashion in Utah on a blown goaltending call in the final seconds. That dropped them to 2.5 games behind the 8 seed, yet they still used this week to gain an edge over the other teams chasing the Grizzlies. Damian Lillard sparked the Blazers to a home win over the Jazz to start the week with 51 points and 12 assists. Hassan Whiteside threw in 17 points and 21 boards. The trip to Denver didn't go quite as well, as Lillard was held to 21 points while the rest of the team struggled to pick up the slack, though CJ McCollum did have 20. Lillard came back with 26 points and 10 assists against the Spurs, Whiteside put up 17 points and 23 boards, and Gary Trent Jr., McCollum, and Carmelo Anthony combined for 57 points in the win. In Utah, Lillard and McCollum combined for 69 in the close loss. About a month or two ago, Portland seemed like an obvious trade deadline buyer, but they instead turned to stopgap measures and picked up Melo and Trevor Ariza. Those guys, and Lillard, have kept this team afloat, and they have a shot at sticking around in the playoff chase while they wait for the returns of Zach Collins and Jusuf Nurkic, who will both be back at some point in the next month or so. Games against the Pelicans and Grizzlies this week could really help Portland in their quest to make the playoffs with what they have. 
Memphis Grizzlies (26-26)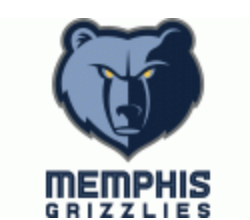 Last Week: 14 (-)
Last Week's Games: Pistons (W, 96-82), @Mavs (W, 121-107), @76ers (L, 107-119)
Next Week's Games: @Wizards, Trail Blazers
The Grizzlies have started to solidify their spot as the West 8 seed, as they now hold a 2.5 game lead over the rest of the pack. Jonas Valanciunas put up 26 points and 17 boards to spark a win over the Pistons. Jaren Jackson Jr and Ja Morant combined for 40 in a win over Dallas. A loss to the 76ers spoiled an otherwise perfect week, but Philadelphia came into that game absolutely needing a win. A road loss there isn't a big deal. The Grizzlies also made some very nice moves at the deadline, acquiring Justise Winslow, Jordan Bell, and Gorgui Dieng for Andre Iguodala, Jae Crowder, Solomon Hill, Bruno Caboclo, and James Johnson (from Miami first). Winslow has injury concerns, but he's young and is a versatile defender and playmaker. Exchanging Crowder and Hill, two solid but older pieces of the rotation, as well as a player who never stepped on the court in a Grizzlies uniform in Iguodala for a player with the potential of Winslow is a winning move for a young team. Memphis also added two potentially impactful bigs in Dieng and Bell for Caboclo and Johnson, which is another winning move. The Grizzlies did well this week. 
Indiana Pacers (31-21)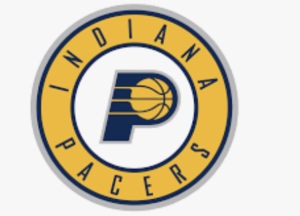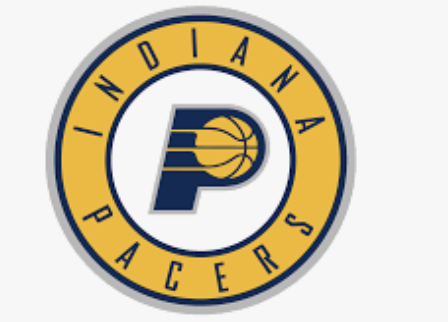 Last Week: 12 (↓1)
Last Week's Games: Knicks (L, 85-92), Mavs (L, 103-112), @Raptors (L, 118-119), Raptors (L, 106-115)
Next Week's Games: Pelicans, Nets, Bucks
The Pacers had a horrible week on the court. There's no other way to put it. TJ Warren going down with a concussion didn't help matters, but four losses in four games is not good for a team trying to fight for playoff positioning. That said, it made sense for them to stay quiet at the deadline; they just got Victor Oladipo back and need to see how he fits with their off-season additions. This isn't a championship team, but it is a solid playoff team. It's pretty likely that no potential trade at this year's deadline would have changed that. This week dropped the Pacers to 3.5 games back of the East's top four, though they are still within 0.5 games of the 76ers. Despite the losses, Domantas Sabonis had a huge week, averaging 21.3 points, 6 assists, and 11.8 boards per game. Part of the problem in Indiana right now is the struggle to adjust to having Oladipo back. In five appearances, Oladipo is playing 24 minutes per game but only averaging 10.6 points and 2.6 assists. He is only hitting 21.2% of his threes. That won't cut it, and the Pacers will obviously need him to shake off the rust sooner rather than later if they want a shot at home-court advantage in the first round. 
Philadelphia 76ers (32-21)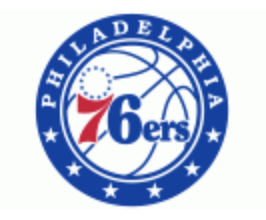 Last Week: 11 (↓1)
Last Week's Games: @Celtics (L, 95-116), @Heat (L, 106-137), @Bucks (L, 101-112), Grizzlies (W, 119-107)
Next Week's Games: Bulls, Clippers
The Sixers had an atrocious week without Josh Richardson, losing three road games that weren't all that close to three of the teams ahead of them in the Eastern Conference standings. They recovered with a nice win at home, but they'll be playing the majority of their playoff games outside of Philadelphia if they continue to bleed losses on the road. This week pushed them to three games back of the 4 seed. Ben Simmons led the way with 23 points, 5 assists, and 9 boards in an extremely poor effort in Boston. Simmons (16, 7, 8) and Joel Embiid (29 points, 12 boards) couldn't overcome 12 combined points from Tobias Harris and Al Horford in a tough loss in Miami. In Milwaukee, Embiid was bodied all night long by Giannis Antetokounmpo, and the Sixers were out-hustled all the way to the final buzzer. Simmons (22 points, 10 assists), Harris (21 points, 5 assists, 6 boards), and Furkan Korkmaz (career-high 34) stepped up to stop the bleeding with a solid win over the Grizzlies, but the Sixers appear to be broken. This is not anything close to a title team. Philadelphia is 13th in net rating and average point differential, and adding Alec Burks and Glenn Robinson III will only have an impact if the rest of the Sixers get it together. Those two are bench scorers and shooters, not saviors, and Philly might need the latter more than the former right now. On the bright side, two home games are coming up. A win over the Clippers, assuming that no one is resting, would help get rid of some of the bad taste from this week. 
Oklahoma City Thunder (32-20)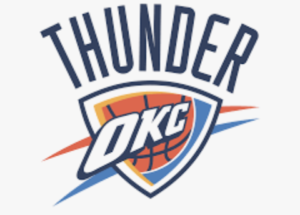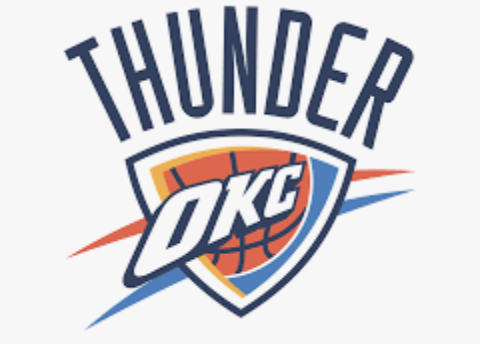 Last Week: 13 (↑2)
Last Week's Games: Cavs (W, 109-103), Pistons (W, 108-101)
Next Week's Games: Celtics, Spurs, @Pelicans
I don't know if close home wins over the Cavs and Pistons are really worthy of a slight jump up, but the Pacers and 76ers did poorly enough to make it happen. The Thunder beat the Cavs behind 30 points, 6 assists, and 5 boards from Dennis Schroder and 23 points and 10 boards from Shai Gilgeous-Alexander. They beat the Pistons behind a balanced effort, with Schroder, SGA, Danilo Gallinari, Chris Paul, and Steven Adams all scoring between 16 and 21 points. Those wins pushed Oklahoma City up into the West's 6 seed. They're 1.5 games back of the Jazz and the 4 seed, with a 1 game edge on the Mavs. The Thunder are, by most metrics, the seventh best team in the West. That said, they have a very strong top-five in Schroder, SGA, Gallinari, Paul, and Adams, and as rotations shorten down the stretch and into the playoffs, they will have a fighting chance in a series or two. With an 8.5 game lead on the 9 seed Blazers, they have essentially locked up a playoff spot, and, with Gilgeous-Alexander and all of their future picks from last summer's trades, there's nothing wrong with staying silent at the deadline and letting this thing ride. 
Dallas Mavericks (31-21)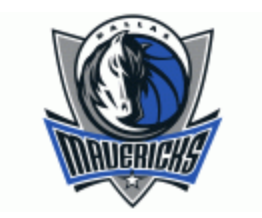 Last Week: 8 (↓2)
Last Week's Games: Hawks (W, 123-100), @Pacers (W, 112-103), Grizzlies (L, 107-121), @Wizards (L, 118-119)
Next Week's Games: @Hornets, Jazz, Kings
The Mavs didn't make a move this week to address their needs – another go-to scorer/playmaker and defensive help. Given that they're essentially playing with house money this year with both Luka Doncic and Kristaps Porzingis locked up for the long-term and playing together for the first time, I have no complaints. The Mavs are young and deep, and they have the best offense in the league, though they have struggled to close games late. There are a lot of reasons to feel good about where this team is headed, even if they might fall a little bit short of title contention this summer. As for this week, the Mavs went 2-2 without Doncic, who will be back soon from his ankle injury. Jalen Brunson (27 points, 8 assists, 4 boards) and Dorian Finney-Smith (22 points, 4 assists, 7 boards) led the way against the Hawks with Porzingis also sitting. Porzingis returned to drop 38 points and 12 boards on the Pacers, with Tim Hardaway Jr. also putting up 25. Porzingis and Brunson combined for 52 in a losing effort against the Grizzlies. In Washington, Brunson, Hardaway, and Seth Curry combined for 54, but Porzingis broke his nose and the Mavs fell on a Bradley Beal buzzer beater. That's not a great way to end the week, but the upcoming trip to Charlotte should provide a nice rebound. 
Utah Jazz (33-18)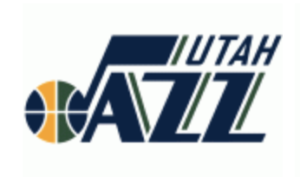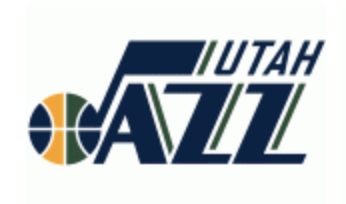 Last Week: 7 (↓2)
Last Week's Games: @Trail Blazers (L, 107-124), Nuggets (L, 95-98), Trail Blazers (W, 117-114)
Next Week's Games: @Rockets, @Mavs, Heat
Let's take a quick look at how Utah's season has gone so far. They started 8-3, with home wins over the Bucks, 76ers, and Clippers. That's a good way to start the year. Then, they went 5-8 over their next thirteen, with their best wins over that stretch coming against the early-season versions of the Grizzlies and Pelicans. That's pretty bad, and it left them at 13-11, seemingly a far way away from the title picture. They responded to that tough stretch by going 15-1 in their next sixteen, a run sparked by the addition of Jordan Clarkson. That put them at 28-12. That seems very good. Here's the problem – the Jazz played a grand total of five games against current playoff teams during that stretch, and three of them were against either the Magic or Nets, who are playoff teams by name only. They went 1-1 against the Heat and Clippers, the only two legitimately good teams on the schedule during the run. That should have been a sign to wait before claiming the Jazz were back, which I made very clear as I repeatedly claimed the Jazz were back while moving them all the way up to 4th in these rankings. Since that run ended, Utah has gone 5-6. They've picked up some decent wins (Mavs, Pacers, Trail Blazers), but they've also gone 2-3 against current playoff teams. That leaves them at 33-18, just edging out the Rockets, Thunder, and Mavs for the 4 seed. The Jazz are better than most of the teams in the league, but, based on a full examination of their schedule, it's hard to say they belong among the league's elite. Against all current playoff teams that don't play in Orlando, Brooklyn, or Memphis, Utah is only 7-12. There's always the chance that Mike Conley finds his old form and gives this team a boost, and he did average 20.3 points, 4.3 assists, and 5 boards per game this week. On the other hand, the Jazz went 1-2 against good competition in those three games. With the Rockets, Mavs, and Heat coming up this week, expect a similar result. 
Miami Heat (34-17)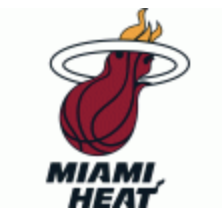 Last Week: 9 (↑1)
Last Week's Games: @Magic (W, 102-89), 76ers (W, 137-106), @Clippers (L, 111-128), @Kings (L, 97-105)
Next Week's Games: @Trail Blazers, @Warriors, @Jazz
The Heat won in Orlando behind 47 combined points from Jimmy Butler and Tyler Herro and a strong 18-point, 14-rebound showing from Meyers Leonard. They returned home briefly to crush the Sixers. Butler led the way with 38 points, Bam Adebayo put up 18 points, 11 assists, and 8 boards, and Goran Dragic and Duncan Robinson combined for 43. Then the Heat left for a five-game West road trip that would take them to the All-Star break. It started with a loss in Los Angeles, despite 25 points from Derrick Jones Jr and 22 points, 6 assists, and 11 boards from Adebayo. Between LA and Sacramento, the Heat made a trade, sending Justise Winslow, James Johnson, and Dion Waiters to Memphis in exchange for Andre Iguadola, Solomon Hill, and Jae Crowder. There's a lot to unpack here. Let's start with the positives. Miami, currently 10th in net rating and 9th in average point differential, needed to make a move to solidify any chance at a serious playoff run. They have slipped, in recent weeks, to the 4 seed, a full 3.5 games behind the Raptors and 2 games behind the Celtics. This trade probably makes them better, and it should help them clinch a top 4 seed and potentially more. Iguodala, Crowder, and Hill are three solid veteran wings with a lot of combined experience and defensive versatility between them. Winslow has barely played this year due to injury, and Miami has found a lot of depth without him. The Heat were always going to have to move a young piece to make a move, and holding on to four of the Winslow, Kendrick Nunn, Tyler Herro, Duncan Robinson, and Derrick Jones Jr quintet was a job well done. Johnson had fallen out of the rotation, only playing in 18 games, and Waiters was Dion Waiters. Here are the negatives. Iguodala is 36, hasn't played NBA basketball since last summer, and, even at his best, is an average shooter from deep. Crowder, similarly, is only hitting 29% from deep. Both will help the Heat defensively, and Iguadola and whatever he has left in the tank can pitch in some extra playmaking offensively. But Butler (26% from deep) and Adebayo (9%) are both pretty dang bad from three, so it's worth questioning how Iguodala and Crowder fit here. The Heat have shooting with guys like Robinson, Herro, Leonard, Dragic, and Kelly Olynyk, but that means that those guys will need to be on the court. Was this trade really worth it if it's going to be a spacing mess to play Iguodala or Crowder with your two best players? If they're just here for defense and playmaking, then Winslow could have done the same thing. Those are his calling cards. Again, Johnson and Waiters were entirely dispensable, so flipping, essentially, just the oft-injured Winslow (who has plenty of shooting issues of his own) for three potential contributors isn't a bad thing necessarily, especially in a win-now mindset. Hill, at 38% from three, is a decent shooter as well. It's just a little worrisome because if Nunn and Butler are your closing ball handlers, Adebayo is your closing center, and Iguodala is another part of your closing lineup, that's four guys who shoot 36% or worse from deep. How does that offense work in the playoffs when the gaps get smaller? Iguodala thrived in the playoffs with Golden State, but he was also playing with, at any given time, two or three of the best shooters in NBA history. Butler, Adebayo, and Nunn are not that. This is why trading for Danilo Gallinari would have made quite a bit of sense. The spacing questions would still exist, but Gallinari would at least help to answer a few of them. The Heat fell short in their attempts to land him, and it's hard to see them doing anything but falling short this summer. This is a very good basketball team, but they have a few too many issues to be winning it all. 
Houston Rockets (33-19)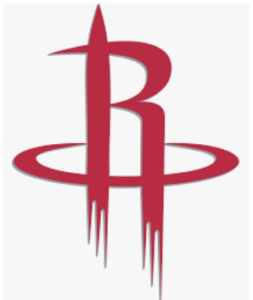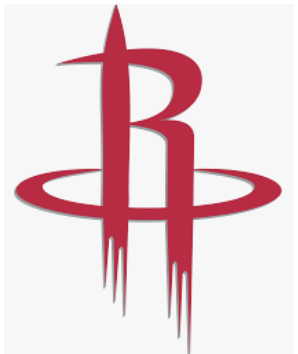 Last Week: 10 (↑3)
Last Week's Games: Pelicans (W, 117-109), Hornets (W, 125-110), @Lakers (W, 121-111), @Suns (L, 91-127)
Next Week's Games: Jazz, Celtics, @Warriors
James Harden dropped 40 points, 9 assists, and 10 boards, Russell Westbrook threw in 22 points 7 assists, and 6 boards, and Ben McLemore added 22 points in a win over the Pelicans. Against the Hornets, Harden led the way with Westbrook sidelined, putting up 40 points, 12 assists, and 9 rebounds. Then, Houston made one of the bigger moves of the deadline, sending out Clint Capela, Nene, the injured Gerald Green, their first-round pick, and Jordan Bell (from Minnesota) and receiving Robert Covington, a second-round pick  (GSW 2024), and Bruno Caboclo. A 2023 second-round pick swap was also sent to Memphis in the Bell-Caboclo trade. Essentially, this came down to the Rockets swapping Capela for Covington. The first-rounder, the only other asset of immediate importance, is not quite as important to a win-now team with a number of connections to free agents and buyout candidates. I'm all-in on the move. Capela is a good rim-runner and rebounder. There's no questioning that. But he's also a non-shooter who is allowing a 65.1% opponent field goal percentage on shots within the restricted area. The qualified league leaders, for context, are around 52%. Covington opens up the floor, a necessity for an offense that often runs on the dribbling and slashing ability of James Harden and Russell Westbrook. Harden and Westbrook can make it work with two non-shooters (Westbrook and Capela), as they had a top 3 offense before the trade, but throwing in more floor spacing will only make things easier for the two stars. Covington will also improve the team's wing defense, something Houston could use. Much has been made about the lack of centers in this new version of the Rockets, but when your old center allowed opponents to hit roughly 65% of their shots at the rim, it's hard to see a big defensive drop off in the paint coming. For the record, PJ Tucker is allowing a 64.5% opponent field goal percentage on shots within the restricted area. That sounds kind of familiar. Teams now have to face a closing lineup of Russ, Harden, Eric Gordon, Robert Covington, and PJ Tucker, with some other solid wings coming off the bench throughout the game. The Rockets made themselves better this week. The first test run was also a success, as Houston got a big win in the Staples Center, with Westbrook leading the way with 41 points, 5 assists, and 8 boards. The second half of that back-to-back, a game in Phoenix, didn't go as well, with Westbrook out and Gordon going down early with a seemingly minor leg injury. Home games against the Jazz and Celtics will offer two more chances for the Rockets to get their new lineup some run against playoff teams before the All-Star break. 
Denver Nuggets (36-16)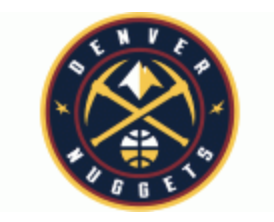 Last Week: 6 (-)
Last Week's Games: @Pistons (L, 123-128 OT), Trail Blazers (W, 127-99), @Jazz (W, 98-95)
Next Week's Games: @Suns, Spurs, Lakers
This was a solid week for the Nuggets, who have moved to within 3 games of the top seed in the West. A road loss to Detroit, despite a 39-point, 11-assist, 10-rebound showing from Nikola Jokic, was a rough way to start things off, but Denver rebounded with two big wins over Western Conference rivals. Jokic put up 29, 9, and 13 against the Blazers before dropping an unbelievable 30, 10, and 21 performance in Utah. He averaged 32.7 points, 10 assists, and 14.7 rebounds on the week. That's good stuff, and it's hard to argue that anyone else is the best center in the league right now. Jokic just dominated Rudy Gobert, and Joel Embiid isn't making much of a case right now. Denver made a few trades this week, sending out Malik Beasley, Juancho Hernangomez, Jarred Vanderbilt, and Shabazz Napier (from Minnesota) in exchange for Keita Bates-Diop, Noah Vonleh, Jordan McRae, and Houston's 2020 first-round pick. They waived Gerald Green, another addition, due to his season-ending foot injury. Vanderbilt has played roughly 70 minutes this year. He won't be missed. Beasley and Hernangomez are solid, but, due to the crowded rotation in Denver and the approaching free agency of both players, it made some sense to move them. The first-rounder, even though it will be a later pick, is a solid asset. The Nuggets flipped Napier for McRae, who should help to replicate some of Beasley's impact off the bench when necessary. Vonleh will do the same for Hernangomez, and Bates-Diop is an intriguing player with floor-spacing upside that was absolutely worth taking a flyer on. This wasn't groundbreaking for the Nuggets. It was really just a shuffle to avoid losing Beasley and Hernangomez for nothing this off-season, though the additions of the pick and Bates-Diop make it at least a little more than a neutral move. With Jokic (24), Jamal Murray (22), and the emerging Michael Porter Jr (21) in tow, the Nuggets are set to compete for a long time, and little improvements like this can't hurt. 
Boston Celtics (36-15)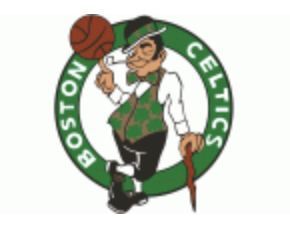 Last Week: 5 (-)
Last Week's Games: 76ers (W, 116-95), @Hawks (W, 123-115), Magic (W, 116-100), Hawks (W, 112-107)
Next Week's Games: @Thunder, @Rockets, Clippers 
The Celtics won four times in four tries this week to push their winning streak to six games as they look to keep pace with the Raptors in the race for the East's 2 seed. Boston trails Toronto by 1.5 games, though they lead the Heat by the same amount. Both the Sixers and Pacers are at least 5 games behind the Celtics. Jayson Tatum and Jaylen Brown combined for 57 in a win over those Sixers to start the week. They combined for 49 in Atlanta, with Gordon Hayward also putting up 24 points, 6 assists, and 7 boards. Those three combined for 74 against the Magic. With Brown and Hayward out, Tatum led the way in the second game of the week against the Hawks with 32 points. The Celtics are second in the league in average point differential and net rating. They have been as good as anyone outside of Milwaukee so far this season. That said, it's hard to see this team winning it all because of the lack of a good big man and, for now, the lack of a truly elite player elsewhere to make up for that first issue. The Celtics have four really good players in Kemba Walker, Tatum, Brown, and Hayward. They have a fifth player who is perfectly suited for his role in Marcus Smart. They are good enough to win a series or two this summer. They probably aren't good enough to do anything more than that. A trade might have changed that, but given the relative lack of available options and the salary issues that would have made Smart or Hayward a necessary piece of any big trade, it's hard to really dislike Boston's decision to stand pat. All of the key players here are going to be in Boston for the long haul, so there's no reason to make a rushed trade to go all-in right now. There's time to add a big man and to wait for Tatum and Brown to reach their respective peaks. A tough final stretch before the All-Star break awaits. 
Toronto Raptors (38-14)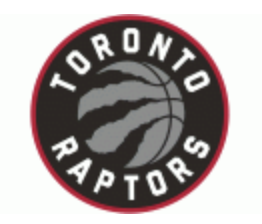 Last Week: 4 (-)
Last Week's Games: Bulls (W, 129-102), Pacers (W, 119-118), @Pacers (W, 115-106)
Next Week's Games: Nets, Timberwolves, @Nets
The Raptors crushed the Bulls behind a balanced effort that included seven double-digit scorers. Terence Davis led the way with a career-high 31. Toronto needed a big comeback late to beat the Pacers at home, but Serge Ibaka hit a big three late to make sure that his 30-point night wouldn't end in a loss. Kyle Lowry (32 points, 10 assists, 8 boards) and Pascal Siakam (25 points, 5 assists, 9 boards) were also key in sparking the win after the Pacers won the second quarter 43-18. The Raptors had a bit of an easier time against the Pacers in Indiana, Six double-digit scorers, including Ibaka (22) and Fred VanVleet (20), were enough for a close win. That win pushed Toronto's winning streak to thirteen games, the longest such streak in franchise history. They maintained their lead over Boston and still sit 6.5 games back of the Bucks. It's hard to make a move to break up this kind of run, so it was a quiet trade deadline north of the border. With games against the Nets and Timberwolves coming up this week, the Raptors could carry this streak into the All-Star break.
Los Angeles Clippers (36-15)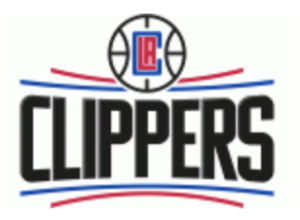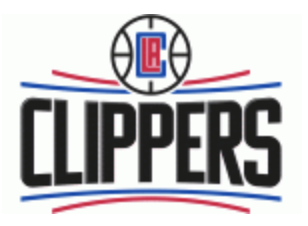 Last Week: 3 (-)
Last Week's Games: Timberwolves (W, 118-106), Spurs (W, 108-105), Heat (W, 128-111)
Next Week's Games: @Timberwolves, @Cavs, @76ers, @Celtics 
The Clippers did a lot of things right this week. Kawhi Leonard and Paul George combined for 52 points and 13 boards to spark a win over the Timberwolves. Leonard and George then combined for 41 points, 15 assists, and 18 rebounds in a comeback win over the Spurs. George (23 points, 10 assists, 5 boards) and Landry Shamet (23 points, 6 assists) led the way in a big win over the Heat. Leonard (!4 points, 9 assists, 7 boards) also helped the Clippers pull away in the second half. Those wins, combined with a Lakers loss, closed the game between the two to 2.5 games with just over thirty games to go. The Clippers (and Nuggets) are going to make this a race, and their trade for Marcus Morris will provide a boost that the Lakers won't get. Morris is having a career-year, averaging 19.6 points and 5.4 boards per game on 44% shooting from deep. He's tough and experienced, and he's an upgrade over guys like Moe Harkless (sent to New York) and JaMychal Green. He will help the Clippers both now and in the playoffs. This was a good trade for Los Angeles, as the pieces they gave up are either unnecessary with Morris (Harkless), completely out of the rotation (Derrick Walton Jr and Jerome Robinson), or not all that important for a win-now team (the first-round pick). 
Los Angeles Lakers (38-12)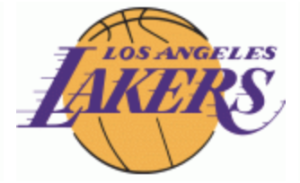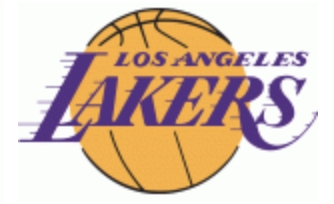 Last Week: 2 (-)
Last Week's Games: @Kings (W, 129-113), Spurs (W, 129-102), Rockets (L, 111-121)
Next Week's Games: @Warriors, Suns, @Nuggets, Grizzlies
The Lakers started the week well, easily winning two games they were supposed to win. In Sacramento, Anthony Davis and Avery Bradley combined for 40 points, Lebron James put up a 15-point, 11-assist, 10-rebound triple-double, and the bench stepped up to provide a nice scoring punch. Against San Antonio, James led the way with 36 points, 9 assists, and 7 boards, and the Lakers won every quarter. Houston came into the Staples Center on Thursday night and spoiled Los Angeles's week, taking the game late despite 32 points and 13 boards from Davis and 18 points, 15 assists, and 9 boards from James. With that loss, both the Clippers and Nuggets pulled within three games of the top spot out West. That lead isn't so secure anymore, and the Lakers are an iffy 5-5 in their last ten games. They, along with the Bucks, opted to keep their elite team, and the elite chemistry they've built, fully intact at the deadline. Chemistry is important, and it shouldn't be taken for granted. That said, Milwaukee is currently 5.5 games up on the Lakers with an average point differential that is 5.2 points better. Their elite team is currently in a different world than the one in Los Angeles, and it's worth wondering if the Lakers should have stepped up and made some moves to address their shortcomings, especially in secondary playmaking and scoring. Of course, if their recent struggles continue, catching up to the Bucks won't be as important as fighting off the rest of the West. 
Milwaukee Bucks (44-7)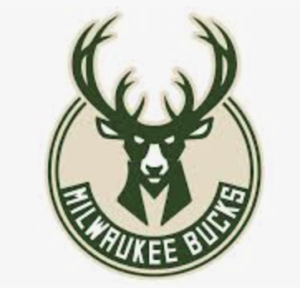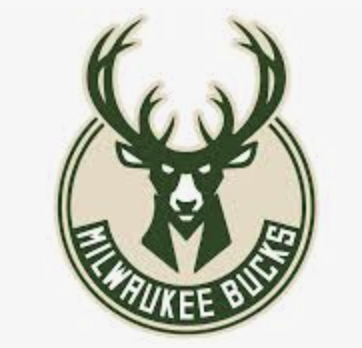 Last Week: 1 (-)
Last Week's Games: Suns (W, 129-108), @Pelicans (W, 120-108), 76ers (W, 112-101)
Next Week's Games: @Magic, Kings, @Pistons, @Pacers
The Bucks grabbed three more wins to move to 44-7 on the year. They made the Sixers look relatively weak in a smooth victory to end the week. Milwaukee's average point differential is now +12.4, 0.1 points ahead of the all-time record held by the '71-'72 Lakers. The 5-point difference between their average point differential and that of the second-place Celtics is slightly bigger than the difference between the Celtics and the twelfth-place Pacers. Their defense is the best in the league; their defensive rating (101.7) is nearly three points better than that of the second-place Raptors. They also have the third-best offense in the league and only trail the Rockets in offensive rating by 0.1 points. The Bucks made no trades at the deadline, but, as they say, if you're cruising towards 70 wins, there's not much to fix. They also didn't go without any moves, as Marvin Williams is set to sign with Milwaukee after being bought out by the Hornets. Williams, an experienced forward with a 38% success rate from three this season, will provide some more frontcourt depth for a team that already has a ton of it. Against the Sixers, Giannis Antetokounmpo recorded his fifth consecutive game with at least 30 points, 15 rebounds, and 5 assists. Since '83-'84, there have been seven streaks of consecutive games with those numbers. Giannis now has three of those seven, including the two longest. He is the only player in the last four decades to record three or more consecutive games with 30, 15, and 5 and he's done it twice. Wilt Chamberlain was the last player to hit five consecutive games with that type of production. Another thing to watch – Milwaukee's playoff magic number is 7. The Warriors recently set the record by clinching a playoff spot on February 25 in 2017, and the Bucks have six games before that date this year. They could break the record with seven combined wins and Wizards losses over that stretch, and they play Washington on February 24. The Bulls and Pistons also stand in the way, with the Bucks having a magic number of 5 over both.