Power Rankings
34 min read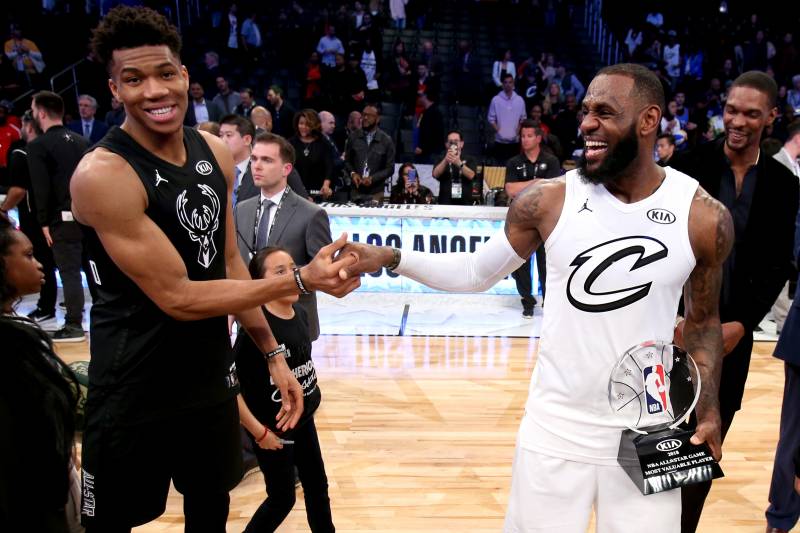 NBA POWER RANKINGS
Week 17
Minnesota Timberwolves (16-37)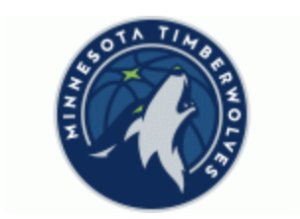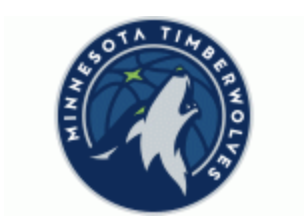 Last Week: 30 (-)
Last Week's Games: Clippers (W, 142-115), @Raptors (L, 126-137), Hornets (L, 108-115)
Next Week's Games: Celtics
To start the week, the Timberwolves snapped their huge losing streak in resounding fashion with a blowout win over the Clippers. Karl-Anthony Towns put up 22 points, 9 assists, and 13 boards. Malik Beasley, in his first game in Minnesota, went off for six first-half threes on the way to 23 points, 4 assists, and 10 boards. James Johnson and Juancho Hernangomez, two other trade deadline additions, combined for 29. Jordan McLaughlin, a rookie out of USC, had the best night of his young career, going for 24 points and 11 assists. The fresh start the Timberwolves had created by trading away seven players seemed to have rejuvenated the team, and D'Angelo Russell hadn't even hit the court yet. Russell's debut (22 points, 5 assists) went well, though it still ended in a loss to the streaking Raptors despite 23, 7, and 10 from Towns and 30 points combined from Beasley and Hernangomez. Despite the loss, Minnesota seemed set to move out of the basement after a quick one week stay. They just needed to seal the deal by beating the Hornets. Then Towns injured his wrist, an injury that will keep him sidelined after the All-Star Break. The Timberwolves, despite strong performances from Russell (26 points, 11 assists, 6 boards), Beasley (28 points, 6 boards), and Hernnangomez (16 points, 12 boards), fell to the Hornets, and they failed to move up. This has been a thoroughly disappointing season in Minnesota, and the decision to completely redirect the team was a direct result of that. In Towns, Russell, Beasley, Hernangomez, Jarrett Culver, and Josh Okogie, the Timberwolves have the beginning of a solid team. It's just not clear, based on how situations like this have typically played out in the Land of 10,000 Lakes, if that beginning will ever find a successful end. Using the rest of this season to get those six adjusted to each other, and finding other potential long-term rotation members, will be a necessary start. Towns's injury would be a major blow to those efforts if it keeps him out for long. It's hard to plan a team around a star when that star isn't on the court. 
Golden State Warriors (12-43)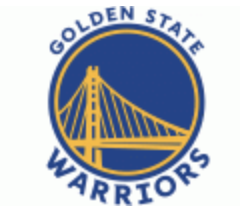 Last Week: 29 (-)
Last Week's Games: Lakers (L, 120-125), Heat (L, 101-113), @Suns (L, 106-112)
Next Week's Games: Rockets
The Warriors aren't good, but they showed some fight this week against good competition. Andrew Wiggins (24), Marquese Chriss (26 points, 9 rebounds), and Jordan Poole (19 points) led a strong effort against the West-leading Lakers. Damion Lee sparked a decent effort against the Heat with 26 points, joined by solid performances from, again, Wiggins (18 points, 4 assists), Chriss (17 points, 9 boards), and Poole (12 points). In another close loss in Phoenix, Wiggins (27 points, 5 assists, 4 boards) and Chriss (18 points, 12 boards) continued their strong weeks. Poole (12), Eric Paschall (12), Jeremy Pargo (15), and Lee (10) joined them in double figures. Wiggins averaged 23 points and 4 assists per game on 58% shooting during his first week as a Warrior. Those are great numbers, though it's hard to take much from them until we see Wiggins alongside Steph Curry and Klay Thompson. Getting Curry back at some point next month will help the Warriors decide where they need to make moves to best build a championship contender heading into next season. They have Curry and Thompson. They have Draymond Green, whose production will likely tick up with the return of Steph and Klay. They have their fourth starter in Wiggins. Just for reference, Wiggins is one of ten players averaging at least 22 points, 3.5 assists, and 5 rebounds on 44% or better from the field on the season. The only other non All-Stars on that list? DeMar DeRozan, Karl-Anthony Towns, and Kyrie Irving. That's San Antonio's best player, a borderline All-Star who dealt with injury issues, and a guy who would likely be an All-Star starter if he hadn't missed a ton of games. Wiggins is near the bottom of this group, but it's an impressive group to be apart of nonetheless. He can absolutely be a key wing starter on a contender with other stars. The problem for Golden State will be filling that fifth (and maybe sixth and seventh) spot between those four and the rest of the rotation – Poole, Paschall, Lee, Chriss (15 points and 8 boards per game in February, 14 and 6.7 over his last 11), and Kevon Looney, who has played in only 27% of Golden State's games this year. They are all but guaranteed to have a top 10, if not much higher, pick this off-season, and next year's Timberwolves pick – from the Russell trade – could also fall well into the lottery. Those are two pretty big trade chips, and they will offer the Warriors a choice. Will they test their luck in the draft? Or will they look to acquire more experienced players as they work to round out their rotation?
Cleveland Cavaliers (14-40)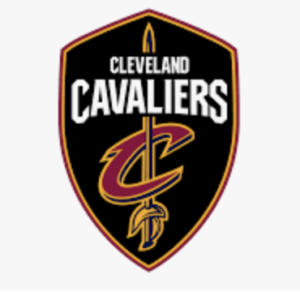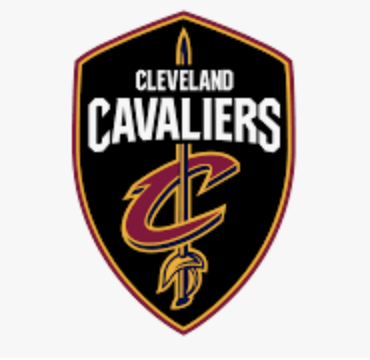 Last Week: 28 (-)
Last Week's Games: Clippers (L, 92-133), Hawks (W, 127-105)
Next Week's Games: @Wizards
The Cavs lost by 41 and won by 22 this week. That's still a net loss of 19 points, which sounds about right for this team. The Clippers won every quarter by at least 7 points, though Andre Drummond put up 19 points and 14 boards in his Cleveland debut, and Kevin Porter Jr and Colin Sexton combined for 30. Against the Hawks, the Cavs ran away with things without Kevin Love because of a number of strong performances. Larry Nance Jr. had 23 points and 12 boards. Drummond chipped in 14 points and 15 boards. Sexton had 23 points and 6 assists. Darius Garland pitched in 12 points and 7 assists. Porter Jr. scored 18, and Tristan Thompson went off for 27 points and 11 boards. It's impossible to tell what Drummond means here after only two games, but it's going to be important for Cleveland to find out what exactly they have in him. The cool market around him at the deadline probably means he's going to pick up his $28 million player option for next season, and that'll make him the starting center on this team for at least the next 100 or so games. If all goes right, and the Cavs add a wing early in the draft, further the development of Sexton, Garland, and Porter Jr., and get Dylan Windler on the court for his second season next year, where does that leave them? A Sexton-Garland-draft pick-Love-Drummond lineup with Porter Jr, Nance, Cedi Osman, Windler, and Dante Exum also playing roles probably isn't making any serious runs, but that team, with another year for John Beilein as well, could be significantly better than what Cleveland is running out right now. 
New York Knicks (17-38)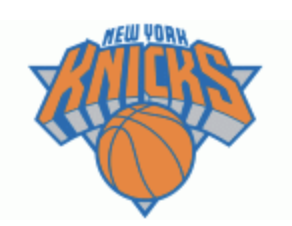 Last Week: 26 (↓1)
Last Week's Games: @Pistons (W, 95-92), @Hawks (L, 135-140 OT), Wizards (L, 96-114)
Next Week's Games: Pacers
The Knicks beat the Pistons behind 17 from both Julius Randle and Wayne Ellington. Ellington scored 15, Mitchell Robinson put up 15 points and 11 boards, and Randle went off for 35 points and 18 boards in the overtime loss to the Hawks. Randle then put up 21 and 13 against Washington to go along with 19 points and 8 assists from Elfrid Payton and 16 points and 5 boards from RJ Barrett, but the Wizards pulled away late. Randle has averaged 24.8 points and 11.5 boards per game since Marcus Morris made his last appearance as a Knick. He has shot 51.3% from the floor in those four games. Those are promising numbers. Randle is making his case to be a big part of this team well into the future, but there are still fit issues with Randle and RJ Barrett and Mitchell Robinson, the two most likely cornerstones of the next good Knicks team. The other problem for the Knicks is the rest of those future pieces. Getting better and/or more consistent play from Kevin Knox, Dennis Smith Jr., Frank Ntilikina, and, to a lesser degree, Robinson and Barrett, has often been an elusive goal, but finding some promising signs down the stretch will help heading into the off-season. On the bright side, Barrett was recently quoted as saying "I'm never going to stop believing in myself" in response to a question about the Rookie of the Year race. The Knicks could use more of that attitude. Another thing to watch – potential buyouts for veteran, short-term pieces (Bobby Portis, Taj Gibson, etc.)
Atlanta Hawks (15-41)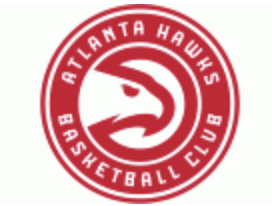 Last Week: 25 (↓1)
Last Week's Games: Knicks (W, 140-135 OT), @Magic (L, 126-135), @Cavs (L, 105-127)
Next Week's Games: Heat
The Hawks outlasted the Knicks in overtime, blew a late lead to the Magic, and got smoked by the Cavs. That's not a great week of results, but they don't tell the full story here. Trae Young averaged 34.7 points and 11.3 assists per game. John Collins put up 25.7 points and 9.3 boards per game. Kevin Huerter averaged 13 points and 5 assists. Those three have been really big for the Hawks lately, and that's a great sign for next season. De'Andre Hunter (13.7 points and 6.7 boards per game this week) has been relatively solid in his rookie year, and a little bit of a jump this summer would have him ready to run with a better Hawks team next year. Another encouraging sign – Cam Reddish is averaging 15.1 points per game over his last eleven full games. He's also shooting 40% from deep in 2020 after a bad start to the year from beyond the arc. Getting Hunter and Reddish on pace with Young, Collins, and Huerter would have the Hawks set up to start capitalizing on their massive potential. Getting Clint Capela on the court after he recovers from his heel injury should also help matters, as he and Dewayne Dedmon (10.1 points and 7 boards per game this week) should provide a much more stable center rotation. Throw in a lottery pick, and we're looking at another off-season full of promise (and youth) down in Georgia. With the addition of Capela and the recent play of Reddish, Collins, and Huerter, that sounds a whole lot better than it did a month or so ago. 
Detroit Pistons (19-38)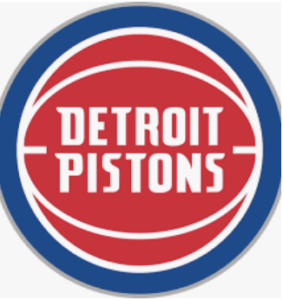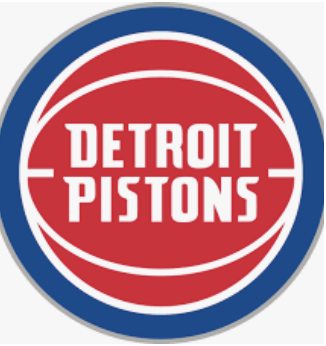 Last Week: 24 (↓1)
Last Week's Games: Knicks (L, 92-95), Hornets (L, 76-87), Magic (L, 112-116) 
Next Week's Games: Bucks
The Pistons failed to trade away anyone other than Andre Drummond at the trade deadline, which was rather disappointing. If they continue to lose and drop in the standings like they did this week despite not making those moves, all will be forgiven. Detroit, at least for the moment, has embraced the rebuild. Getting as high a pick as possible to find a premiere talent to join the young core of Luke Kennard, Christian Wood (18.4 points and 8.6 boards per game in February), Bruce Brown Jr., Sekou Doumbaya, Thon Maker, and Svi Mykhailiuk has to be the goal for the rest of this season. The Pistons are in a bit of a tough spot because it's almost impossible to launch a full-scale rebuild with Blake Griffin's contract on the books. No one is trading for him right now given his injury situation, so they might be left to hope that last year's Griffin makes a comeback next season. If (big if) that happens, you've got Griffin, Derrick Rose, the early lottery pick, and the guys listed above making up your rotation. If everyone stays relatively healthy (not at all the case this season), then that's a decent starting place, even if it likely has a pretty hard ceiling in the lower half of the playoff picture. That might be the best the Pistons can do with Griffin locked up through at least next season and all but guaranteed to accept his $36 million player option for year two. On the bright side, Detroit is going to have a lot of cap space this summer. Avoiding Drummond's big player option for next year was big in that regard, and there's almost $60 million more coming off of the books at the end of this season. Some of that will go to resigning Wood, and, probably, Maker, but there's room to add a piece or two if anyone is buying what the Pistons are selling. Some of the $60 million could leave a little early, as Reggie Jackson might be the best buyout option available among guards.  He's averaging roughly 16 points and 5 assists per game on almost 40% from deep since returning from injury near the end of January. 
Charlotte Hornets (18-36)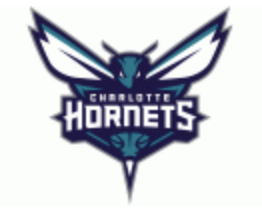 Last Week: 27 (↑3)
Last Week's Games: Mavs (L, 100-116), @Pistons (W, 87-76), @Timberwolves (W, 115-108)
Next Week's Games: @Bulls
It was business as usual for the Hornets in their first game of the week, as they lost their fifth straight game against the Mavs. It was also their thirteenth loss in fourteen tries, and it happened despite 26 points and 10 assists from DeVonte' Graham and 54 combined points from Terry Rozier, Miles Bridges, and Malik Monk. Then the Hornets grabbed two straight wins to end the week, leading to their first winning streak since the first week of January. Against the Pistons, Charlotte became the only team to have help two opponents under 80 points on the season. Bridges and Monk combined for 35 and Graham put up 14 points, 11 assists, and 7 boards in the win. Against the Timberwolves, Charlotte took advantage of the absence of Karl-Anthony Towns, as they rode 73 combined points from Graham, Monk, and Bridges to the win. Graham has been good all season, averaging 18 points and 8 assists per game on the year. The next step for him is becoming more efficient with his scoring; his shooting percentages have dropped consistently as defenses have paid more attention to him. That's an issue, but Graham's ability to keep scoring, albeit inefficiently, despite that attention is a sign that he has staying power as a starting point guard. Bridges had been having an average season, but he's really been picking it up lately. Since scoring 3 points and grabbing 2 boards in a loss to the Bucks in Paris, Bridges is averaging 19.6 points and 6.5 boards per game. Monk had been having a wildly inconsistent season. The game before the trip to Paris, he dropped 20 on the Magic, sparking a ten-game run of 17.3 points per game. This is as good as Monk has been for a prolonged stretch of play. This is still a team in need of more talent, but if Bridges and Monk can maintain this production, Charlotte becomes more interesting with Graham and rookie PJ Washington already in the fold. 
Chicago Bulls (19-36)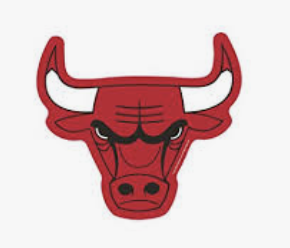 Last Week: 22 (↓1)
Last Week's Games: @76ers (L, 111-118), @Wizards (L, 114-126)
Next Week's Games: Hornets
The Bulls lost to the Sixers despite 32 points and 8 assists from Zach LaVine. The Bulls lost to the Wizards despite 41 points, 4 assists, and 9 boards from Zach LaVine. The Bulls lost to the All-Star Break despite 28 points, 6 assists, and 6 boards from Zach LaVine. That's how it's been going in Chicago for a long time now, as the injuries have piled up for the second straight year. Otto Porter Jr. hasn't played since November 6. Wendell Carter Jr. hasn't played since January 6. Lauri Markkanen has been out since January 22. On the bright side, Porter and Carter are expected to return soon, with Markkanen likely to follow a few weeks after. The Bulls are technically still within five games of the playoffs. The bad news doesn't stop with the injuries though. Markkanen had suffered through a rough season of stagnation before going down with a pelvic fracture, and no one has stepped up consistently to become a major contributor alongside LaVine with the three starters out. The Bulls have pieces. They just needed a lot of things to go right to make it work, and the run of injuries they've had over the last two year have more or less prevented that process from starting. Chicago has to be hoping that they can get and stay healthy leading into this year's stretch run and going into next season. It's impossible to tell what they have here if they can't get their guys on the court. 
Washington Wizards (20-33)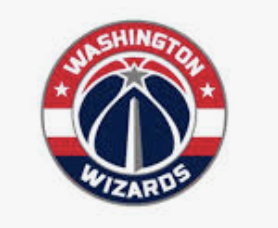 Last Week: 23 (↑1)
Last Week's Games: Grizzlies (L, 99-106), Bulls (W, 126-114), @Knicks (W, 114-96)
Next Week's Games: Cavs
The Wizards beat the teams they needed to this week. They almost won against the Grizzlies too, but Memphis pulled away in the fourth quarter despite Bradley Beal's 26 points, Davis Bertans's 15, and a combined 31 points and 20 rebounds from Moe Wagner and Rui Hachimura. Beal and Hachimura combined for 50 against the Bulls, with Wagner, Bertans, Ish Smith, Ian Mahinmi, and Shabazz Napier joining them in double figures. That was enough for the win, and Beal led the way in New York with 30 points as Washington won the second half by 22. The Wizards are only 3 games out of the playoffs. They also have two more games left on their schedule than the Magic. On the other hand, seventeen of their last twenty nine come against current playoff teams, with zero games still coming against Orlando. An additional four come against the Pelicans, Trail Blazers, and Suns, three teams that are trying to convince themselves that they're fighting for a playoff spot out West. It's not going to be easy to make a successful run at the playoffs, but Washington finally has the health to give it a go. Wagner and Hachimura are finally back, and Thomas Bryant, after another injury, is expected back after the All-Star break. Jonathan Isaac was ruled out for the remainder of the season this week, so don't count out the Wizards as they try to chase down the Magic. 
Sacramento Kings (21-33)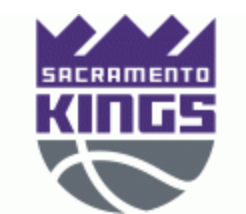 Last Week: 21 (-)
Last Week's Games: Spurs (W, 122-102), @Bucks (L, 111-123), @Mavs (L, 111-130)
Next Week's Games: Grizzlies 
The Kings are a full seven games out of the playoffs at this point, and it's hard to see that gap being bridged any time soon. The week started well, with Buddy Hield (31 points, 5 assists, 6 boards) and Harrison Barnes (25, 4, 7) sparking a big win over the Spurs, but it went downhill from there. Sacramento fell to the Bucks (minus Giannis and George Hill) despite 23 from Barnes and 64 combined from De'Aaron Fox (11 assists and 8 boards too), Buddy Hield (7 boards), Nemanja Bjelica (8 boards), and Bogdan Bogdanovic. They also lost in Dallas with Hield putting up 22 points and 9 assists in the loss. It's hard to be all that hopeful about the rest of the season in Sacramento, and rumours of discontent and discord have been spreading. Getting Marvin Bagley III back at some point to get some sort of silver lining out of what has been a terrible, injury-riddled sophomore campaign from him would be something at least. Richaun Holmes, the team leader in win shares despite only playing in 37 games, is set to return any game now. That should be a positive thing too. The problem for the Kings was that they were supposed to have their core in place this year. Fox, Hield, Bogdanovic, Barnes (maybe overpaid but still a solid a wing starter), and Bagley were supposed to be the base of a playoff contender. That hasn't happened at all despite surprise contributions from Holmes and Nemanja Bejelica, and only so much of that can be attributed to injuries. Luke Walton's first year in Sacramento has not gone well. 
Phoenix Suns (22-33)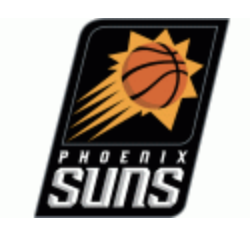 Last Week: 19 (↓)
Last Week's Games: Nuggets (L, 108-117), @Lakers (L, 100-125), Warriors (W, 112-106)
Next Week's Games: @Toronto
The Suns lost two of three to fall 6.5 games out of the playoffs. It might be over, especially considering that there haven't been any signs of this team having a major run in them since the first few weeks of the season. That said, Phoenix is undeniably in a more positive spot than they were at the end of last season. For the first time in a while, there's some hope for the future here. Devin Booker has maintained last year's production while shooting roughly 3% better from deep and from the floor. He's made some noticeable strides defensively, and is producing win shares at double last year's rate. DeAndre Ayton is averaging 18.7 points and 12 boards (7th in the league) per game. He's blocking 0.7 more shots per game, and the Suns are more than 6 points better per 100 possessions when he plays. Kelly Oubre is averaging career-highs in points (19) and rebounds (6.6) per game while shooting 36% from deep, another career-high. Ricky Rubio has been a major stabilizing presence, averaging 12.3 points, 8.4 assists, and 4.3 boards per game and running the point. Mikal Bridges has the Suns performing 6.5 points better per 100 possessions when he plays, a number that trails only Booker. Rubio and Ayton are right behind him. That's a group to build around. 
Orlando Magic (24-31)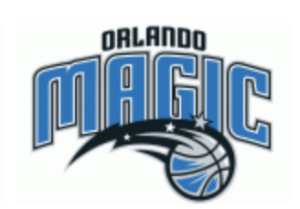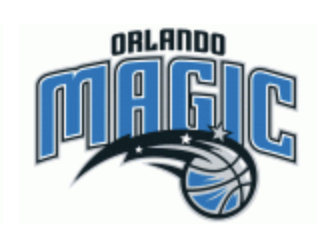 Last Week: 20 (↑1)
Last Week's Games: Bucks (L, 95-111), Hawks (W, 135-126), Pistons (W, 116-112 OT)
Next Week's Games: Mavs
The Magic started the week by losing to the Bucks for their tenth loss in twelve games. Nikola Vucevic went for an impressive 21 points, 6 assists, and 14 rebounds, but it did little to affect the final result. That twelve game run put the East's 8 seed back in play, as Orlando only leads Washington by three games in the standings despite winning consecutive games to end the week. Vucevic (24 points, 9 assists, 9 boards), Aaron Gordon (26, 4, 9), and Terrence Ross and Evan Fournier (43 points combined) led the way against the Hawks. Gordon (25, 9, 9), Vucevic (19, 7, 11), Fournier (19), and Markelle Fultz (22, 10, 5) did just enough to overcome a comeback from the Pistons. If those five can patch together performances like those against weaker teams, the Magic can probably back into the playoffs without a ton of difficulty. The Wizards are really only closing in because of Orlando's struggles, and eight of those twelve games during the rough stretch came against clear playoff teams. It's unlikely that the Magic have another run like that down the stretch, with fourteen of their remaining twenty-seven coming against non-playoff teams and an additional three coming against the Nets. Even with Jonathan Isaac out for the remainder of the year, this should be a playoff team. The real question for Orlando is what they do this off-season. They reportedly tried hard to trade Gordon at the deadline, and they need to do something to get out of this cycle of mediocrity. Isaac is a potential building block, and the experience that he's losing – and the film that the front office is losing – with this injury is a big blow. 
San Antonio Spurs (23-31)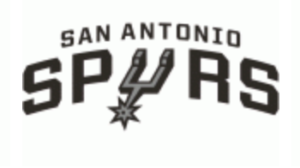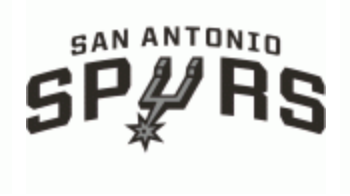 Last Week: 18 (-)
Last Week's Games: @Kings (L, 102-122), @Nuggets (L, 120-127), @Thunder (W, 114-106)
Next Week's Games: @Jazz
San Antonio's playoff hopes are starting to shrink pretty rapidly, as they fell to five games back of the Grizzlies with under thirty games to go. Dejounte Murray's standout performance (17 points, 9 assists, 9 rebounds) was the only good part of a rough trip to Sacramento. That's a hard game to give up in a playoff chase. LaMarcus Aldridge (33 points, 6 assists, 6 boards) almost carried the Spurs past the Nuggets with DeMar DeRozan sitting out, but Denver came back to win in the fourth. Murray also put up 14 points, 9 assists, and 6 boards in the loss. DeRozan also sat in Oklahoma City, but Aldridge and Murray combined for 50 points and 23 rebounds, Derrick White put up 17 points and 8 assists, and Patty Mills threw in 20 points. Murray averaged 18.7 points, 7 assists, and 8 boards on the week, a sign of the promise that he holds as a future franchise point guard. Derrick White is averaging 15 points and 4.5 assists over his last four appearances. Both are pieces of the future here in San Antonio, a future that the Spurs put off by holding onto Aldridge and DeRozan at the trade deadline. It's hard to complain about that decision too much; Gregg Poppovich only has so many seasons left and this team has no chance to make the playoffs without those two guys. But if they fall short anyway, an outcome that is becoming increasingly likely, it will be time to start asking if it's time for the Spurs to embrace a rebuild around their young guys for the first time in nearly two decades. 
New Orleans Pelicans (23-32)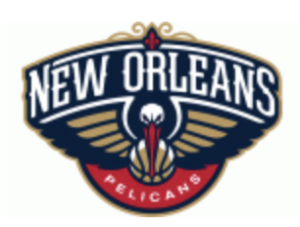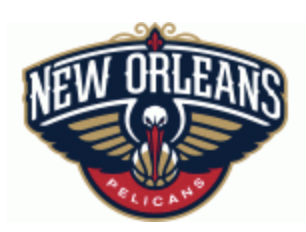 Last Week: 16 (↓1)
Last Week's Games: @Pacers (W, 124-117), Trail Blazers (W, 138-117), Thunder (L, 118-123)
Next Week's Games: @Trail Blazers
The Pelicans are 16-9 over their last twenty-five. That's a great sign for next season, even if it ends up being too little, too late for this season with New Orleans sitting 5.5 games back of the 8 seed. This week, the Pelicans held off the Pacers in Indiana, crushed the Trail Blazers with a huge third quarter, and fell just short against the Thunder. That's a solid week by any measure, and they did it without Brandon Ingram (ankle). Zion Williamson also missed the trip to Indiana. Jrue Holiday averaged 20.3 points, 10.3 assists, and 5.3 boards per game. Williamson averaged 31.5 points and 7.5 boards in two appearances. Lonzo Ball averaged 13.3 points, 7.3 assists, and 5.7 boards. JJ Reddick averaged 22.3 points. Derrick Favors averaged 9.7 points and 9 boards. Josh Hart averaged 11 points and 7 boards. Williamson is averaging 22.1 points and 7.5 boards per game on 57.6% from the field in ten games. It's only ten games, but Shaq is the only player in NBA history to put up at least 20 points and 7 boards per game on 55% or better from the floor as a rookie. Zion is the real deal, and the Pelicans, if they can stay healthy, will be a very dangerous team down the stretch and well into the future. 
Portland Trail Blazers (25-31)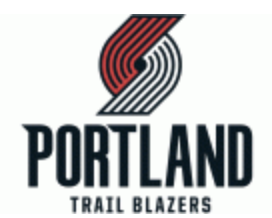 Last Week: 15 (↓1)
Last Week's Games: Heat (W, 115-109), @Pelicans (L, 117-138), @Grizzlies (L, 104-111)
Next Week's Games: Pelicans
Damian Lillard (33 points and 8 assists), Trevor Ariza (21 points and 5 assists), and Gary Trent Jr (22 points) sparked a big win over the Heat to start the week. Then the Trail Blazers slipped a bit against their closest competitors, and it has them 4 games back of the 8 seed heading into the final twenty-five game stretch. Lillard was held to 20 in New Orleans, and CJ McCollum (20), Carmelo Anthony (18), and Hassan Whiteside (17 points and 14 boards) couldn't come all that close to picking up the slack. The Blazers came closer to a win in Memphis, but they couldn't quite get it done despite 45 combined from McCollum and Anfernee Simons and 20 points, 10 assists, and 5 boards from Lillard. To make matters worse, Lillard went down with a groin injury. If he misses any significant amount of time, that could be a dagger in their already small playoff hopes. Lillard has been dragging this team along behind him, and that's only been enough to hang within striking distance of .500. He would need to produce a Herculean effort to have any shot at the playoffs. That said, Jusuf Nurkic and Zach Collins are nearing returns, and it's impossible to count Portland out as long as Lillard is playing. They just can't afford to miss any opportunities to close the gap, and with the Pelicans, Celtics, and Pacers all coming right after the break, that means they can't afford to play any games without their star point guard. 
Brooklyn Nets (25-28)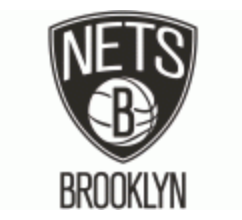 Last Week: 17 (↑2)
Last Week's Games: @Raptors (L, 118-119), @Pacers (W, 106-105), Raptors (W, 101-91)
Next Week's Games: @76ers
The Nets have taken advantage of Orlando's struggles to build a 2 game cushion between them and the 8 seed. Taking two of three from teams above them in the standings this week was a big boost. Caris LeVert (37 points), Spencer Dinwiddie (20 points, 11 assists, 6 boards), Taurean Prince (17 points), and DeAndre Jordan (15 points, 14 boards) nearly made it three of three with strong efforts in Toronto. Dinwiddie (21, 11, 6) scored one more point in Indiana, and that, along with his last-second jumper, was enough to come away with the win. Jordan also grabbed 19 boards in another strong effort. The Nets ended the week by getting their revenge on Toronto behind LeVert (20, 4, 7), Dinwiddie (17, 9, 6), and Joe Harris (19 points, 6 boards). LeVert has struggled to find consistency since returning from a long injury in early January, but he's averaging 24 points, 5.2 assists, and 3.8 boards per game over his last five appearances. Those are the numbers that had Nets fans feeling great about LeVert heading into the season, and he makes Brooklyn a lot more dangerous this year and into the future if he's playing like that. The catch is that Kyrie Irving played in zero of those five games (the Nets went 4-1). The Nets are 25-28 when Dinwiddie plays. They're 13-15 when LeVert plays. They're 8-12 when Irving plays, which is a sign of both his major injury issues and his inability to lift the team when he does play. Irving is questionable to return when Brooklyn visits Philadelphia for their first game after the break. The Nets might not be better without him, but they're definitely not worse. That's not ideal for a $142 million player. 
Memphis Grizzlies (28-26)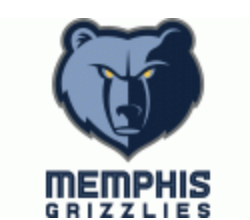 Last Week: 14 (-)
Last Week's Games: @Wizards (W, 106-99), Trail Blazers (W, 111-104)
Next Week's Games: @Kings, @Lakers
The Grizzlies just keep getting the job done. They're now 22-10 since starting off 6-16, and they're taking a 4 game lead over the bottom half of the West into the break. Ja Morant led the way in Washington with an impressive 27-point, 10-assist, 10-rebound triple-double. He put up 20, 9, and 5 against the Trail Blazers, with Brandon Clarke adding 27 points and 6 boards. Jonas Valanciunas averaged 10 points and 18 boards across the two games. Memphis is in complete control of its playoff destiny here, but that doesn't mean the road to the postseason will be easy. They have twenty-eight games left, and eighteen are against current playoff teams. They play the Rockets twice, the Lakers twice, the Mavs twice, the Raptors twice, and the Thunder twice. They'll also be playing road games against the Clippers, Bucks, Nuggets, and Jazz with the Celtics and Sixers making the trip to Memphis. A trip to Brooklyn and a home game against the Magic are two of the easier games on the schedule. The bad news doesn't stop there, as the Grizzlies also play five games against the Pelicans, Trail Blazers, and Spurs, the three teams chasing them for the last playoff spot. Four of those games are on the road. To recap, that's twenty-three of twenty-eight games against current playoff teams or the teams directly behind them in the standings. It may be Memphis's playoff spot right now, but they're going to have to fight to keep it. 
Indiana Pacers (32-23)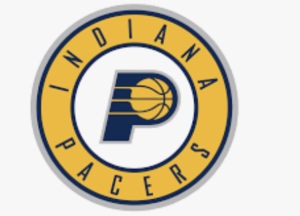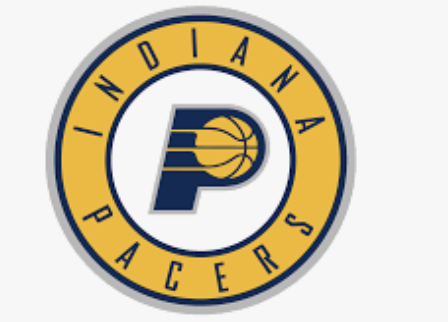 Last Week: 13 (-)
Last Week's Games: Pelicans (L, 117-124), Nets (L, 105-106), Bucks (W, 118-111)
Next Week's Games: @Knicks
The Pacers couldn't get it done against the Pelicans despite a number of strong performances. They got 22 points from TJ Warren. Domantas Sabonis put up 16 points, 6 assists, and 8 boards, and Jeremy Lamb put up 26, 4, and 5. Malcolm Brogdon also threw in 17, 6, and 8. That was their fifth consecutive loss, and the Nets gave them their sixth, as Sabonis's triple-double (23, 11, and 10) wasn't enough. Indiana was stuck in a rut, but that all changed when they took care of the Bucks, who were missing Giannis Antetokounmpo. Warren went for 35 points and 7 boards on 16-19 from the field, Brogdon put up 17 points and 13 assists, Sabonis and Myles Turner combined for 29 points and 18 boards, Lamb and Victor Oladipo combined for 26 points, and the Pacers weathered a second half run to hold onto their 23-point halftime lead. That win gave them such necessary momentum heading into the break, as they've fallen two games behind the Sixers and the 5 seed. If the return of Victor Oladpido is going to lead to a late-season charge, it's going to have to happen soon. Oladipo is only averaging 11 points and 3 assists per game on 33% from the field since his season debut, and the Pacers are going to need more from him to chase down the Sixers, Heat, and home-court advantage in the first round. TJ Warren, who averaged 25.3 points per game on 75% shooting this week, will also be a big part of any run the Pacers make. He's been fantastic. 
Philadelphia 76ers (34-21)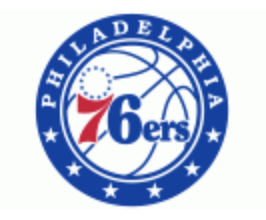 Last Week: 12 (-)
Last Week's Games: Bulls (W, 118-111), Clippers (W, 110-103)
Next Week's Games: Nets
The Sixers did what they've been doing all year this week; they won at home. Joel Embiid (28 points and 12 boards), Ben Simmons (19-10-10 triple-double), and Furkan Korkmaz (31 points) led the way against the Bulls. Simmons (26-point, 10-assist, 12-rebound triple-double), Embiid (26 and 9), Josh Richardson (21 and 5), and Tobias Harris (17 points, 5 assists, and 12 boards) sparked the win over the Clippers. When Embiid and Simmons play like that at the same time – and another player or two steps up in a big way – this is a very good basketball team. Their inability to achieve that formula consistently, and especially on the road, has made the Sixers a middle-of-the-pack playoff team. Three of their first seven games after the break are in Milwaukee and Los Angeles. That'll be a big chance to change that perception. Unless that change happens, the 76ers are going to be sitting just outside of the top 10 the rest of the way. Another thing to watch – Al Horford is averaging 8.2 points and 6.7 rebounds per game in February. That includes a 0-point effort against the Bulls. The Horford-Embiid experiment has not gone as planned, and there's still 3 years and $81 million remaining on Horford's contract. Something needs to happen on that front.
Oklahoma City Thunder (33-22)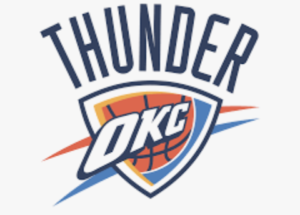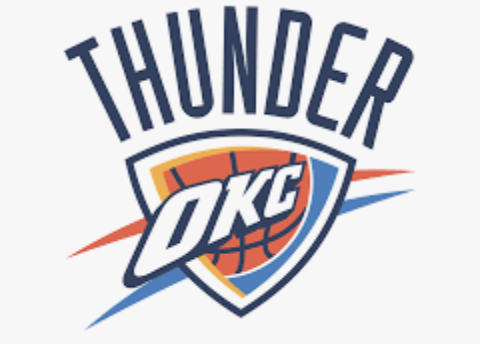 Last Week: 11 (-)
Last Week's Games: Celtics (L, 111-112), Spurs (L, 106-114), @Pelicans (W, 123-118)
Next Week's Games: Nuggets
The Thunder lost twice this week to fall back into a tie for the 6 seed. Shai-Gilgeous Alexander, Danilo Gallinari, Chris Paul, and Dennis Schroder combined for 92 of OKC's 111 in the close loss to the Celtics. Those four combined for 77 against the Spurs, but San Antonio pulled away late to get the win. In New Orleans, Gallinari and Schroder sparked the close win by combining for 51, and Paul and Gilgeous-Alexander combined for 31 points and 19 assists. Oklahoma City is playing with house money as we head into the break. They're set up to have roughly 15 first rounders over the next seven years, and they have a number of pick swaps during that stretch as well. Anything that they do this year is just icing on the cake, and they have already all but clinched a playoff spot with twenty-seven games to go. They're within five games of the 2 seed, and improving on their current seeding is entirely possible. It's going to be a fun couple months in OKC. 
Dallas Mavericks (33-22)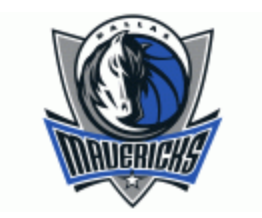 Last Week: 10 (-)
Last Week's Games: @Hornets (W, 116-100), Jazz (L, 119-123), Kings (W, 130-111)
Next Week's Games: @Magic
Dallas did what they needed to this week. They beat the Hornets in Charlotte without Luka Doncic, with Seth Curry dropping 26 to spark the win. They couldn't take down the Jazz with Doncic still sitting, as 61 combined points from Kristaps Porzingis and Tim Hardaway Jr wasn't quite enough. There's nothing wrong with splitting games without their star, and Doncic returned from his ankle injury to put up 33 points, 8 assists, and 12 boards against the Kings. Porzingis threw in 27, 5, and 13, and Curry and Hardaway Jr combined for 37 points and 12 assists. The Mavs are 12-12 over their last twenty-four after starting 21-10. They've dropped all the way to the 7 seed, though they were able to get up into a tie with the Thunder for the 6 seed heading into the break. Like the Thunder, the Mavs are playing with house money here. Doncic and Porzingis are locked up for the foreseeable future, and anything that Dallas does beyond just making the playoffs would be an unexpected gift based on preseason goals. The major worry for the rest of this season and heading into next year is the defense; Dallas's league-leading offense is joined by a defense that is well below average. That defense has ranked 27th in the league over the last fifteen games. It's hard to win a playoff series when that's the case. 
Miami Heat (35-19)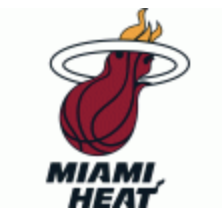 Last Week: 8 (↓1)
Last Week's Games: @Trail Blazers (L, 109-115), @Warriors (W, 113-101), @Jazz (L, 101-116)
Next Week's Games: @Hawks
The Heat, much like the Mavs, have been sliding after a hot start. Miami started 24-8; they've gone 11-11 since. They fell in Portland without Jimmy Butler to start the week. Goran Dragic put up 27 points and 7 assists, Duncan Robinson scored 19 points and grabbed 6 boards, and Jae Crowder debuted for the Heat with 18 points and 11 rebounds, but Portland hung on late. Butler returned against the Warriors with 21 points, 5 assists, and 10 boards. Crowder and Robinson combined for 38, and Adebayo, Dragic, and Kelly Olynyk combined for 40 points, 24 assists, and 16 boards. Miami also lost in Utah despite 58 combined from Butler, Robinson, and Crowder. Crowder did well in his first week with the team, averaging 18 points and 7.3 boards per game. Andre Iguodala, on the other hand, averaged 4.3 points, 2.3 assists, and 5.3 boards per game. He was added for his playoff experience and hasn't played NBA basketball since last summer, but the Heat didn't drop $15 million on him for a few months of averaging 4 points and 5 rebounds. They'll need more from him before the playoffs if they're going to keep their spot in the East's top 4. The Sixers are only 1.5 games back. 
Houston Rockets (34-20)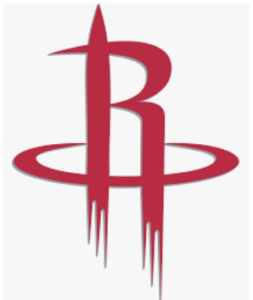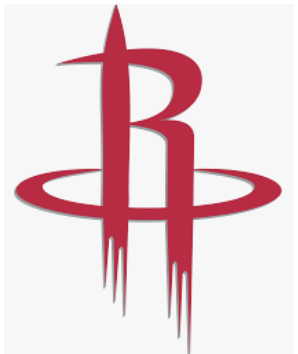 Last Week: 7 (↓1)
Last Week's Games: Jazz (L, 113-114), Celtics W, (116-105)
Next Week's Games: @Warriors
The Rockets lost a heartbreaker to the Jazz on an insane Bojan Bogdanovic buzzer beater that came seconds after a PJ Tucker triple that looked to be the dagger. Bogdanovic spoiled Houston's week and my NBA parlay, making him the official Enemy Number One of the Michael Regan NBA Power Rankings. Russell Westbrook scored 39 and James Harden put up a 28-10-10 triple-double in the loss. Even though the end result wasn't the one the Rockets wanted, performances like that from Harden and Westbrook will typically lead to good things. Those two combined for 78 points, 12 assists, and 18 rebounds in the win over the Celtics. Houston heads into the break as the West's 5 seed. They're 1.5 games ahead of the Thunder and Mavs, and they're 2 games back of the Jazz and the top four. They've gone 2-1 against the Lakers, Jazz, and Celtics since trading for Robert Covington, with an additional loss coming without Westbrook in a blowout against the Suns. This is a team that's set up to make some noise over the next couple months if they can keep that momentum going. They were my West champions heading into the year, and I'm not changing that now. A revenge trip to Utah comes next Saturday. 
Utah Jazz (36-18)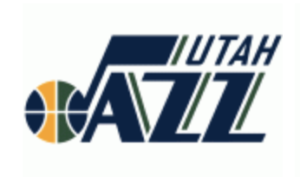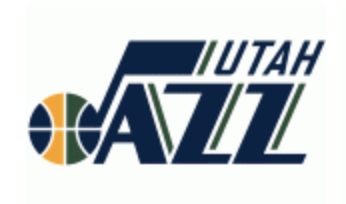 Last Week: 9 (↑2)
Last Week's Games: @Rockets (W, 114-113), @Mavs (W, 123-119), Heat (W, 116-101)
Next Week's Games: Spurs
Speaking of the Jazz, they won three times against three playoff teams this week to jump right back into the race for the 2 seed. They're only 1.5 games back of the Nuggets at the break. They won in Houston on the aforementioned buzzer beater. Donovan Mitchell (24 points, 6 assists, 5 boards), Mike Conley (20, 6, and 5), and Jordan Clarkson (30 points and 6 boards) led the way. In Dallas, the Jazz topped the Luka-less Mavs without Conley. Clarkson (25. 8, and 5), Rudy Gobert (17 points and 15 boards), and 46 combined points from Mitchell and Bogdanovic were enough to get it done. The Jazz finished the week at home, and they dispatched the Heat behind 21 from Clarkson and equally strong efforts from Gobert (16 points and 20 boards), Mitchell (26 points, 4 assists, and 5 boards), and Bogdanovic (22, 4, and 7). Conley averaged 20.3 points, 4.8 assists, and 5 boards per game over his last four appearances. That's the version of Conley the Jazz were hoping to get when they signed him last summer, and his re-emergence, if it continues, could be a complete game changer down the stretch and into the playoffs. Clarkson also deserves a ton of credit for what he's done since being traded to the Jazz. Utah is 18-6 when he plays, and he's scored at least 10 points in nineteen of those twenty-four games. He's averaging 19.5 points per game in February, and he dropped a total of 57 points in his last two games in January. Clarkson has been a huge scoring threat for a team that really needed one. 
Denver Nuggets (38-17)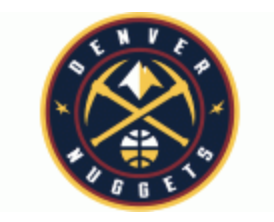 Last Week: 6 (-)
Last Week's Games: @Suns (W, 117-108), Spurs (W, 127-120), Lakers (L, 116-120 OT)
Next Week's Games: @Thunder
The Nuggets were so close to heading into the break on Cloud 9. They took care of the Suns behind 23 points, 6 assists, and 9 boards from Nikola Jokic and 36, 5, and 5 from Jamal Murray. They beat the Spurs behind 19, 13, and 8 from Jokic, 26 points and 6 assists from Murray, and 22 points and 7 boards from Paul Millsap. They led the Lakers by 6 in the final minutes, with a chance to close the gap between them and the top seed to 2 games. They blew that lead and lost the game in overtime, and now they sit a full 4 games behind Los Angeles. Jokic put up 22, 6, and 11 and Murray went for 32 points and 10 assists in the loss. Murray has been great lately, averaging 29 points and 6 assists per game on 46% from deep in five February games since returning from a quick injury break. The Nuggets have gone 4-1 in those games. Here's the problem for Denver – they haven't proven that they can win in the postseason yet, and they haven't been nearly dominant enough during the regular season to brush those concerns to the side. They have the fifth best record in the league, but they're only eighth in net rating and average point differential. They'll have a shot at a run this summer, but their title chances are running on a "I'll believe it when I see it" sort of belief for me right now. It is also worth noting that their stars, Jokic and Murray are still under 25, so it's not like the window is on its way to being closed if they don't make it to the Finals this year. Still, that's the goal, and falling short again would be a disappointment, especially given their stellar regular season record the past two seasons. 
Los Angeles Clippers (37-18)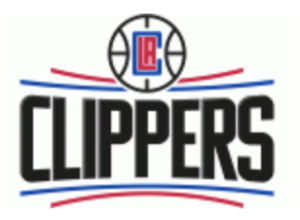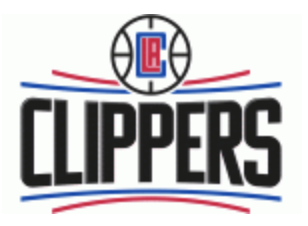 Last Week: 3 (↓2)
Last Week's Games: @Timberwolves (L, 115-142), @Cavs (W, 133-92), @76ers (L, 103-110), @Celtics (L, 133-141 2OT) 
Next Week's Games: None
The Clippers will not be going into the break on a high note. They suffered an inexplicable defeat in Minnesota with both Kawhi Leonard and Paul George playing. Karl Anthony-Towns started the week with a losing streak that had stretched beyond seventy days, but he ended it against the Clips, who got 50 points and 12 rebounds from Leonard and George in the loss. A trip to Cleveland offered a bounceback opportunity, and Los Angeles took advantage without Leonard. George, Lou Williams, and Montrezl Harrell combined for 66 in the start-to-finish victory. Leonard returned to put up 30 points and 9 assists in Philadelphia, but George (11 points) faltered. 19 points from Landry Shamet wasn't enough, and the Sixers held on late. The Celtics then outlasted the Clippers in Boston despite 106 combined points from Leonard, Williams, Harrell, and Shamet. To make matters worse, Geroge went down with another hamstring injury. It's unclear how long he'll be out, and his injury issues are starting to become a major issue for a team that has rarely been at full strength this year. Despite Leonard's rest program and a series of injuries to George and Shamet, the Clippers are heading into the break as the 3 seed with a 2-0 record over the Lakers. They're up there with anyone in the Western Conference at their best, but they won't be at their best if they can't get everyone on the court to gain some rhythm and continuity heading into the playoffs. Luckily, the Clippers have the full week off. They don't play their next game until the Kings visit on Saturday.  
Boston Celtics (38-16)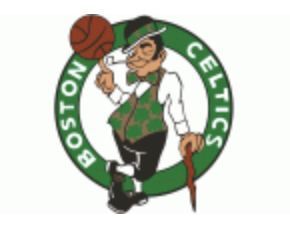 Last Week: 5 (↑1)
Last Week's Games: @Thunder (W, 112-111), @Rockets (L, 105-116), Clippers (W, 141-133 2OT)
Next Week's Games: @Timberwolves
Jayson Tatum put up 26 points and 11 boards, Kemba Walker threw in 27, and Gordon Hayward, Jaylen Brown, and Daniel Theis all scored in double figures as the Celtics snuck past the Thunder to start the week. Hayward (20 points, 6 assists, 8 boards) and Brown (19) led the way in the loss in Houston. Brown sat out against the Clippers, but his teammates picked up the slack. Hayward scored 21 points and grabbed 13 boards. Walker went for 17 points, 7 assists, and 9 boards. Marcus Smart dropped 31, and Tatum went off for 39 points and 9 boards. The Celtics are heading into the break with the East's 3 seed. They only trail the Raptors by 1.5 games, and they have the third best net rating and average point differential in the league. Tatum, Brown, Hayward, Walker, and Smart form a leading quintet that can compete with just about anyone, though the Bucks might fall just beyond their reach given that they're outscoring opponents by roughly five points more per game. That's a little bigger than the difference between the Celtics and the Pacers. Of course, if Tatum is going to play like he did against the Clippers, it'll go a long way towards shortening that gap. The East is Milwaukee's to lose, but if they do lose it, Boston is as ready as anyone to take it. 
Toronto Raptors (40-15)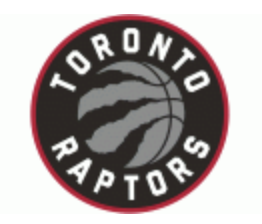 Last Week: 4 (↑1)
Last Week's Games: Nets (W, 119-118), Timberwolves (W, 137-126), @Nets (L, 91-101)
Next Week's Games: Suns
The other team that's very much ready to step up if the Bucks fall is the Raptors, owners of the fourth-best net rating and average point differential in the league. Toronto's fifteen-game winning streak was snapped by Brooklyn, but this is a team, much like the Celtics, with a number of really solid pieces. They may lack a truly elite option, but they also bring championship pedigree and an intensity that few can match. Boston has Tatum, Brown, Hayward, Walker, and Smart. The Raptors have Pascal Siakam (23.3 points, 4.3 assists, 7 boards per game this week), Kyle Lowry (19.5, 11.5, 9 in two appearances), Fred VanVleet (22.3 points and 4.7 assists), and Serge Ibaka (20 points and 7.5 boards in two appearances), with OG Anunoby, Terence Davis, and Marc Gasol also playing key roles. Toronto has three more games against the Bucks, including a back-to-back on March 1 and 3, to show that they belong in the top tier. They're a step below that right now, but they've also got a championship to defend. Don't count the Raptors out until the whistle blows on their fourth loss in a series. 
Los Angeles Lakers (41-12)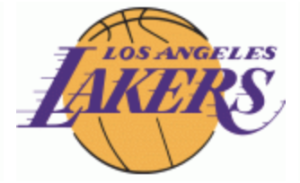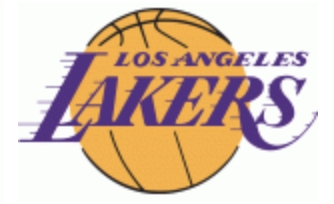 Last Week: 2 (-)
Last Week's Games: @Warriors (W, 125-120), Suns (W, 125-100), @Nuggets (W, 120-116 OT)
Next Week's Games: Grizzlies
The Lakers had a huge week to strengthen their grip on the West's 1 seed. That grip had been getting a little weaker over the last couple weeks, but the tight win over the Nuggets was an absolutely gigantic pushback against that slide. LeBron James dropped 22 points, 11 assists, and 8 boards, Anthony Davis put up 27, 4, and 10, and Avery Bradley scored 21 in the win over the Warriors. James went for 17, 9, and 8, Davis chipped in 25, 5, and 10, Rajon Rondo put up 23, 6, and 4, and Dwight Howard finished with 14 points and 15 boards in the win over the Suns. James led the way with 32, 14, and 12 against the Nuggets, with Davis also going for a big 33 points and 10 rebounds. At the end of the day, the Lakers have LeBron James and Anthony Davis. They'll have a chance every time they step on the floor with those two stars, and sometimes that's all it takes in the postseason. We've all seen what James can do in the playoffs, and Davis is better than anyone he played with in Cleveland. I'm not taking the Lakers, but they've got a great shot at making it to July. 
Milwaukee Bucks (46-8)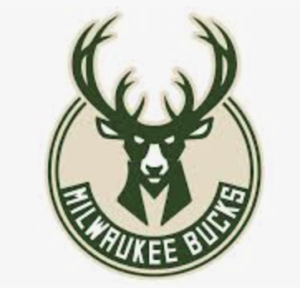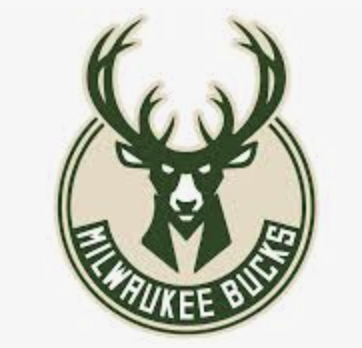 Last Week: 1 (-)
Last Week's Games: @Magic (W, 111-95), Kings (W, 123-111), @Pacers (L, 111-118)
Next Week's Games: @Pistons
The Bucks beat the Magic behind 18 points, 9 assists, and 18 boards from Giannis Antetokounmpo. The other members of the Milwaukee Big 4 also stepped up in Orlando, as Khris Middleton went for 21, 6, and 13, Eric Bledsoe put up 18, 8, and 4, and Brook Lopez scored 23. That was the only game of the week that Giannis played in due to the birth of his son. With Antetokounmpo out, the Bucks went 1-1. This caused them to fall to 5-1, with five double digit wins, when Giannis sits. Middleton (28, 8, and 11), Bledsoe (28, 8, and 8), and Lopez (20 points) led the way against the Kings, but they fell short in Indiana despite a ferocious second-half rally. Antetokounmpo will be back after the break. George Hill, and his 51.1% shooting from three, will also return to the court soon. The Bucks are 46-8 at the break. Their average point differential now trails the all-time record by 0.2 points. They have a top-three offense, and the best defense in the league by a country mile. The difference between their defensive rating and that of the second-place Raptors is bigger than the difference between the Raptors and the thirteenth-place Bulls. Milwaukee's playoff magic number is four. That's also the number of playoff series that they're going to win this summer.