Power Rankings
30 min read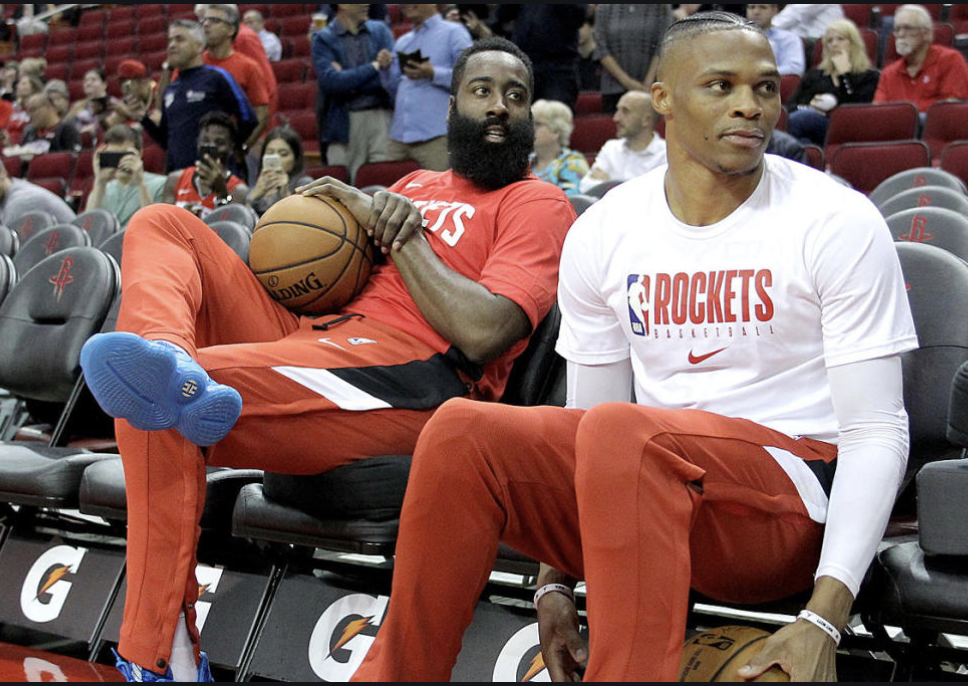 Week 4
(*Through Friday, November 15)
New York Knicks (3-9)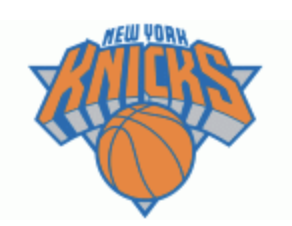 Last Week: 29 (↓1) 
Last Week's Games: Cavs (L, 87-108), Bulls (L, 102-120), Mavs (W, 106-103)
Next Week's Games: Hornets, @Cavs, 76ers
Purely based on on-court performance, the Warriors would slightly edge out the Knicks for the bottom spot. The Knicks are getting it because they're an absolute joke of an organization. For some reason, the people in New York's front office decided that the one thing this struggling team needed was a ton of controversy around the job security of its head coach (David Fizdale). That story dominated the headlines this week. At least it overshadowed the fact that the Knicks lost to two subpar teams by 39 combined points. It's increasingly unclear why Bobby Portis, Marcus Morris, and Taj Gibson are on the Knicks. They might be playing pretty well, but they're obviously not making this team good. They're not going to be around if the Knicks ever get good again either, so it makes zero sense to give these guys minutes. New York should be giving the young guys as much playing time and experience as possible, and their failure to do so means there's likely no plan in place outside of hoping that a big free agent bucks recent trends and signs with them. That's not going to happen anytime soon the way things are going. The Knicks are a disaster. 
Golden State Warriors (2-11)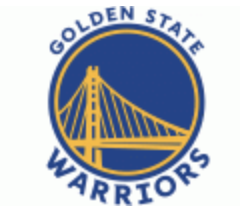 Last Week: 28 (↓1)
Last Week's Games: Jazz (L, 108-122), Lakers (L, 94-120), Celtics (L, 100-105)
Next Week's Games: @Pelicans, @Grizzlies, @Mavs, @Jazz
The Warriors have lost 6 straight games. They're last in the league in both net rating and average point differential, and their defense is the worst in the league by a huge margin. They're just not remotely close to being good at basketball, and they now have a four-game road trip coming up. At some point, we have to start seriously questioning Steve Kerr as a coach here. Obviously, this team has been hit hard by long-term injuries (Steph, Klay, Kevon Looney) and departures (KD, Andre Iguodala, Shaun Livingston), as well as short-term injuries to both Draymond Green and D'Angelo Russell. That's a lot to deal with, and no one should be expecting this Warriors team to be competitors. Still, this is easily the worst team in the league, and it feels like they should be better than that if Kerr is truly one of the game's better coaches. The cupboard isn't completely bare. Russell is a borderline All-Star. So is Green. Willie Cauley-Stein is a solid, if unspectacular, center. Alec Burks is a decent scorer. Eric Paschall has been very dependable for a rookie, and there are plenty of other pieces (Jordan Poole, Glenn Robinson III, Ky Bowman, etc.) that have at least some current value. Kerr's inability to do anything with that group of guys is fairly concerning. 
Memphis Grizzlies (5-7)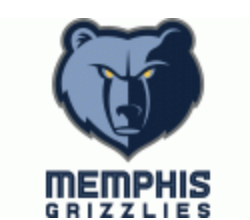 Last Week: 30 (↑2) 
Last Week's Games: Spurs (W, 113-109), Hornets (W, 119-117), Jazz (W, 108-107)
Next Week's Games: Nuggets, Warriors
The Grizzlies have joined the Hornets as a proud member of the All- "We're Not as Good as our Record" Team, as their 5-7 record is not at all representative of this team's quality. Memphis managed to win 3 games by a total of 7 points this week, boosting their point differential to a whopping -96. 4 of their 5 wins have come by 8 points combined, which is not at all sustainable. The Grizzlies have a bottom ten defense and a bottom five offense, and it would be a shocker if they pull off another three-win week this season. All that being said, Ja Morant is on his way to being a legend. He dropped 23 points and 11 assists on the Hornets, including the game winner, before giving the Jazz 25 points and 8 assists. He is going to be the alpha dog in Memphis for a long time, and Brandon Clarke looks like a good bet to be there with him. Clarke hasn't put up gaudy counting stats (12 points and 6.5 rebounds per game), but he's been incredibly efficient. He's also been as impactful as any rookie so far. Dillon Brooks continues to score, averaging just under 19 points per game this week. Jaren Jackson Jr. showed signs of breaking out of his slump with a solid week, and Jonas Valanciunas scored and rebounded well. As I've said a few times this year, the Grizzlies have a great foundation for the future despite the iffy present. 
Washington Wizards (3-7)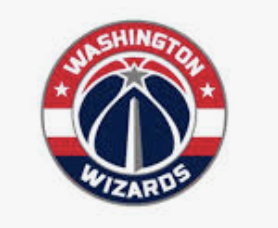 Last Week: 24 (↓3)
Last Week's Games: Celtics (L, 133-140), Timberwolves (W, 137-116)
Next Week's Games: @Magic, Spurs, Hornets
The Wizards have been really confusing this season. They have both beaten and lost to the Timberwolves by more than 20 points. They have close, single-digit losses against the Rockets, Spurs, Mavs, and Celtics. They have double-digit losses against the Cavs and Pistons. Washington has a top three offense by offensive rating. They have a bottom three defense by defensive rating. The one constant has been Bradley Beal, who dropped 44 twice this week. The supporting cast also picked it up this week, allowing for two good team performances. Rui Hachimura put up 21 against the Celtics. Isaiah Thomas had 18. Thomas Bryant averaged 13 points and 8 rebounds per game, and Troy Brown and Davis Bertans were solid. Moe Wagner had a huge week, going for 12 points against the Celtics before going off for 30 points and 15 rebounds against the Timberwolves. The Wizards aren't particularly good, but if the guys around Beal are playing well, they can score with most teams. 
New Orleans Pelicans (3-8)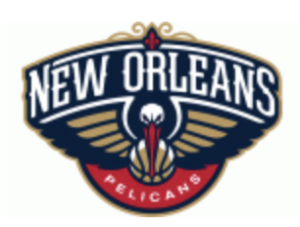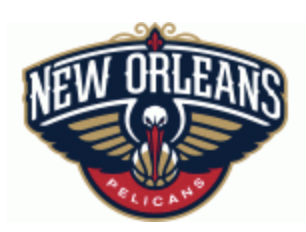 Last Week: 27 (↑1)
Last Week's Games: Rockets (L, 116-122), Clippers (W, 132-127)
Next Week's Games: @Heat, Warriors, Trail Blazers, @Suns
The Pelicans had a decent week as they look to turn their season around. It's obviously still very early, but the West is far less forgiving than the East. It's hard to see New Orleans making the postseason if they don't start picking up more wins really soon. On the bright side, this week showed that there is at least some chance of that happening. Jrue Holiday might finally be taking off. He came one rebound short of a triple-double against Houston before dropping 36 on the Clippers. JJ Redick also had a big week, averaging 21.5 points per game. He might also be returning to form after early struggles. His last three games have been his best of the year by far. These two are going to be key. The Pelicans are pretty terrible defensively, so their path to wins involves out-scoring other teams. That doesn't happen if Holiday and Redick are struggling. Derrick Favors posted two-doubles, including a 20-20 game against the Clippers, and E'Twaun Moore and Frank Jackson combined for 54 points across the two games. The Pelicans also fought through injuries this week. Josh Hart and Jahlil Okafor were solid against Houston before missing the Clippers game, and Brandon Ingram missed both games. Zion's return is getting closer as well. The clock is ticking, but the Pelicans still have a chance to make some noise.
Chicago Bulls (4-8)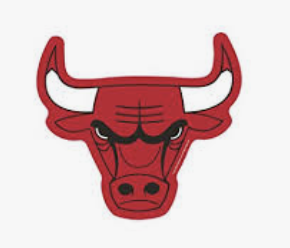 Last Week: 25 (-)
Last Week's Games: Rockets (L, 94-117), Knicks (W, 120-102), Bucks (L, 115-124)
Next Week's Games: Nets, Bucks, Pistons, Heat
The week could have gone much worse for the Bulls, so that's a positive. A win, even against the Knicks, is a win, and Chicago showed promise in hanging with the Bucks. Despite their unfortunate start to the year, they're right in the thick of the early playoff race with well over half of the East struggling. It's been a story of promise but ultimately disappointing results for Chicago so far. Wendell Carter Jr. is averaging 13.2 points and 9.4 rebounds per game, but he's only hitting 11% of his threes. Zach LaVine has shown plenty of potential, including two 25 point games this week, but his numbers are slightly down from last year across the board. Lauri Markannen has had a terrible start. His numbers are down across the board, he's hitting less than 30% of his threes, and he hasn't come anywhere close to taking the anticipated jump. The veterans that the Bulls have brought in have done very little. The one clear positive has been Coby White, who has flashed a ton of potential early in his rookie year. He dropped 27 on the Nets and 26 on the Bucks. If things continue to go poorly in Chicago, White will at least offer some hope. 
Charlotte Hornets (5-7)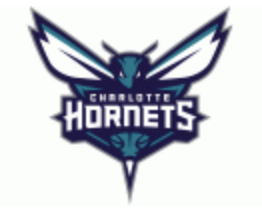 Last Week: 23 (↓1)
Last Week's Games: 76ers (L, 106-114), Grizzlies (L, 117-119), Pistons (W, 109-106)
Next Week's Games: @Knicks, @Raptors, @Nets, @Wizards 
The Hornets are in the bottom third of the league in both offensive rating and defensive rating. They're in the bottom five in net rating, and yet they're still hanging around .500. It makes no sense, but here we are. All four games next week are on the road, but it's not exactly a threatening schedule. We could be in a similar situation next week. On the bright side, the Hornets aren't losing as badly as they were to start the year. Their first four losses all came by at least 15 points. Their last three have come by a combined 15 points. Devonte' Graham had two point-assist double-doubles this week. Terry Rozier dropped 33 on Memphis. Cody Zeller averaged 16.7 points per game, and Malik Monk averaged 18, including a buzzer-beater against Detroit. The net rating numbers, and their low ratings on both sides of the ball, would suggest that this is all going to come crashing down, but who knows at this point. I thought that would happen two weeks ago. The East is terrible, and the Hornets could win 38 games and take the 7 seed. It's incredibly unlikely, but, again, who knows. 
Sacramento Kings (4-7)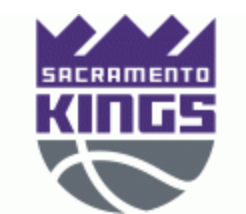 Last Week: 26 (↑3)
Last Week's Games: Trail Blazers (W, 107-99), Lakers (L, 97-99)
Next Week's Games: Celtics, Suns, @Nets
The Kings had been quietly improving off of their horrible start when De'Aaron Fox suffered an ankle injury that will keep him out for at least a month. They continued to play well this week, but next week's schedule will be tough. Sacramento beat Portland without Fox, as Buddy Heild and Bogdan Bogdanovic combined for 45 points to go with 16 points from Harrison Barnes, 19 points and 12 rebounds from Nemanja Bjelica, and 11 points and 10 boards from Richaun Holmes. Against the Lakers, a close game just went the other way. Harrison Barnes had a solid game, contributing across the board. Hield and Bogdonavic combined for 39. Yogi Ferrell pitched in 14, and Bjelica and Holmes were again solid. With Fox out, the Kings will need more from guys like Dewayne Dedmon and Cory Joseph. Based on how the season has gone so far, I wouldn't bet on them getting it. 
Cleveland Cavaliers (4-7)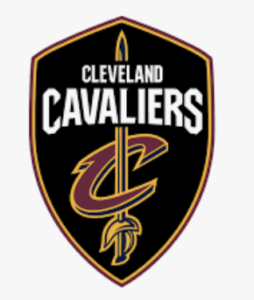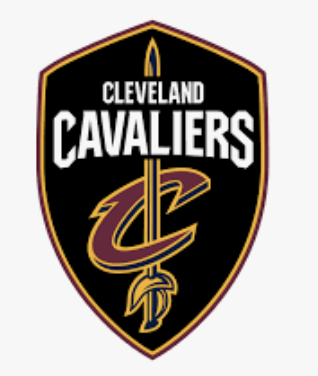 Last Week: 22 (-)
Last Week's Games: Knicks (W, 108-87), 76ers (L, 97-98), Heat (L, 97-108)
Next Week's Games: 76ers, @Knicks, @Heat, @Mavs
The Cavs actually had a pretty solid week despite their 1-2 record. They crushed the Knicks, pushed the Sixers all the way to the final seconds, and played the Heat pretty close. Cleveland is probably doing a little better than expected right now, and because of the weaknesses of the Eastern Conference as a whole, that's been enough to put them right in the middle of the playoff race early on. Kevin Love and Tristan Thompson are averaging double-doubles, Colin Sexton has continued to show improvement in year two, Jordan Clarkson is providing a scoring punch, Larry Nance and Cedi Osman have been fine, and Darius Garland and Kevin Porter Jr. are getting plenty of chances to grow into their talent. That's typically not enough to seriously contend for a playoff spot, but it might be this year. 
Oklahoma City Thunder (5-7)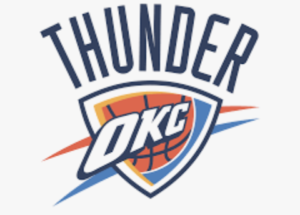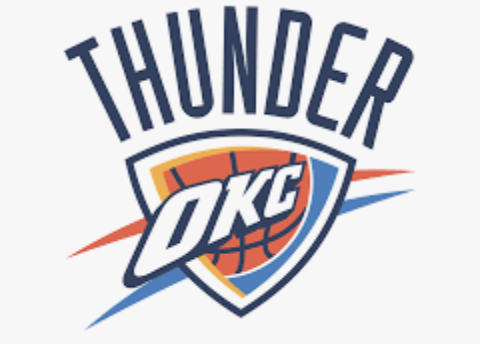 Last Week: 20 (↓1)
Last Week's Games: Bucks (L, 119-121), Pacers (L, 85-111), 76ers (W, 127-119 OT)
Next Week's Games: @Clippers, @Lakers, Lakers
This has been a pretty brutal stretch of the schedule for OKC. After this week, they'll have played the Bucks, 76ers, Clippers, and Lakers (twice) in six games. The Pacers aren't bad either. If they're able to grab another win this next week, I would consider it a successful stretch. The Pacers games was not good, but the Thunder posted an encouraging performance against the Bucks and a very good one against the Sixers. Seven players put up double-digit points against Milwaukee. Shai Gilgeous-Alexander was great, going for 22 points, 6 assists, and 6 rebounds. Chris Paul had 17, 5, and 5, and Dennis Schroder dropped 25 points. Against Philadelphia, it was mostly a four-man show, as Gilgeous-Alexander, Paul, Danilo Gallinari, and Terrance Ferguson combined for 98 points. Gallinari grabbed 7 boards (as did Nerlens Noel and Steven Adams), and Paul added 8 boards and 5 assists. The Thunder are below average offensively. They're slightly above average defensively. That's been more than enough to keep them competitive, and it could transfer to more wins once the schedule lightens up. 
Detroit Pistons  (4-9)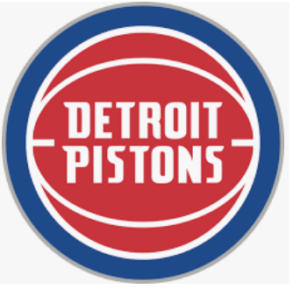 Last Week: 18 (↓2)
Last Week's Games: Timberwolves (L, 114-120), @Heat (L, 108-117), @Hornets (L, 106-109)
Next Week's Games: @Bulls, Hawks
This wasn't an ideal week for Detroit, as they lost three out of three. Still, based on the weaknesses of the Eastern Conference, the Pistons shouldn't be too worried yet. It's also worth noting that Reggie Jackson is still injured. In Blake Griffin's first game back, the second half comeback fell short against a solid Minnesota team. It wasn't a terrible game overall despite the result. Luke Kennard dropped 25. Tony Snell and Langston Galloway combined for 34. Derrick Rose struggled for 6 points but also threw in 5 assists. Andre Drummond put up 11 points and 12 boards, Markieff Morris chipped in 10 points and 6 boards, and Griffin (19 points, 6 assists, 7 boards) was good in his return. Griffin and Rose both sat against Miami, and the undermanned Pistons couldn't come back from a 22 point halftime deficit. Kennard (22 points) and Bruce Brown (11 assists and 7 boards) had notable performances, and Drummond, Morris, Galloway, Christian Wood, and Thon Maker all scored in double figures. The loss to the Hornets wasn't great, especially considering that Detroit had a 14 point lead at half, but it is what it is. Griffin had 19 points and 6 assists, Langston Galloway dropped 32, Andre Drummond had 16 points and 20 boards, and Derrick Rose went for 16 points. The key for Detroit going forward is going to be getting Drummond, Kennard, and Rose to play well at the same time alongside Griffin. That didn't happen against Minnesota, where Rose and Drummond struggled to produce, or Charlotte, where Kennard struggled to produce. If they can get these three to do what they've been doing without Griffin with Blake back in the fold, the Pistons will be in a solid spot. 
Brooklyn Nets (4-7)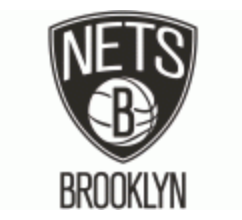 Last Week: 17 (↓2)
Last Week's Games: Suns (L, 112-138), Jazz (L, 114-119), Nuggets (L, 93-101)
Next Week's Games: @Bulls, Pacers, Hornets, Kings
It's hard to get too upset about an 0-3 road trip against some of the West's best teams, but it's still not a great look. Halftime leads against the Jazz and Nuggets that didn't hold up makes it hurt more, and to make matters even worse, Caris LeVert will miss over a month after thumb surgery. The Nets are poor defensively. They're slightly above average offensively. They're slightly below average overall. Brooklyn is not a dark horse contender, and they probably won't be at any point this year. On the bright side, Garrett Temple and David Nwaba had solid weeks off the bench, Spencer Dinwiddie averaged 18.7 points per game, and DeAndre Jordan produced two double-doubles and 11 rebounds in the third game. Kyrie Irving (19.7 points, 6.3 assists, and 4.3 boards per game) was decent. On the other hand, Joe Harris only averaged 8 points per game. Taurean Prince averaged a relatively unspectacular 11.7 points and 5 boards. Jarrett Allen only averaged 4.5 points and 4 boards per game against Phoenix and Utah before a solid double-double against Denver. The East is poor this year, so the Nets will have a shot at the playoffs. It's just going to be more of a fight than many thought going into the season. 
Orlando Magic (5-7)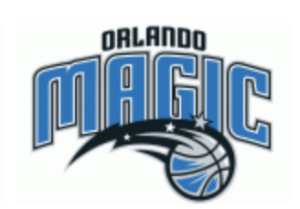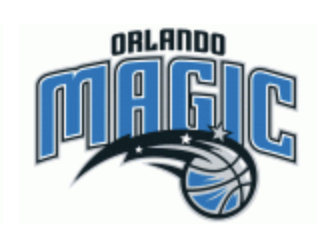 Last Week: 21 (↑2)
Last Week's Games: Pacers (L, 102-109), 76ers (W, 112-97), Spurs (W, 111-109)
Next Week's Games: Wizards, @Raptors
The Magic have been killed by close games this year as their elite defense struggled to make up for their terrible offense. Some of that bad luck went the other way this week, and Orlando went 2-1 as a result. The offense still isn't fully functioning yet, but there were some promising signs. Nic Vucevic followed a monster 18 point, 17 rebound performance against the Pacers by dropping 25 points and 12 boards on the Sixers. Evan Fournier averaged 20.3 points per game. Terrence Ross averaged 15. There's still plenty to be desired from Aaron Gordon and DJ Augustine, among others, but this week appears to have been a step in the right direction for Orlando. There's still plenty of time for them to right the ship offensively, as less than half of the Esstern Conference looks competent right now. The Magic will be fine, especially if they can pull out a few more of these close games. 
Atlanta Hawks (4-7)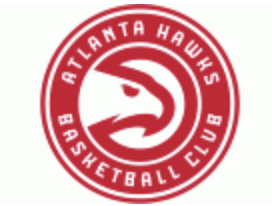 Last Week: 19 (↑2)
Last Week's Games: Trail Blazers (L, 113-124 OT), Nuggets (W, 125-121), @Suns (L, 112-128)
Next Week's Games: @Lakers, @Clippers, Bucks @Pistons
The Hawks' win against the Nuggets stands out in a dreadful week for teams that are in the middle of the pack or below. Trae Young had another phenomenal week, averaging 32.7 points and 10.3 assists per game. He dropped 42 on the Nuggets. Young has played 9 full games this year. He has put up at least 25 points and 9 assists in seven of them. Against the Suns, he put up 21 points and 13 assists. In those 8 games, Young is averaging 32.4 points and 10.8 assists. Those are absurd, Harden-like numbers, and as he's only played one bad game so far, there's no reason to believe it will stop. Earlier this week, I said that Young was the best point guard in the league with Steph out. I'll stand by that. Outside of Young, it's not clear that Atlanta has developed enough to win consistently with John Collins suspended. Jabari Parker (23.7 points and 9 boards per game this week) has stepped up in Collins's absence, DeAndre Hunter is beginning to score in the mid teens with consistency, and guys like Kevin Huerter, Damian Jones, Cam Reddish, and Alex Len are all producing good games. It's just not every night, and that might hold the Hawks back for now. In a normal year, I'm not sure how I would feel about the Hawks playoff chances, but there are a ton of teams in the East that are right where the Hawks are record-wise. If Young can keep his magical start going, the Hawks will have a shot at the postseason. 
Portland Trail Blazers (4-8)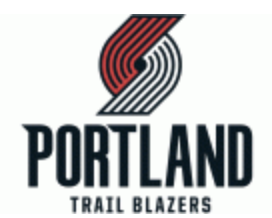 Last Week: 14 (↓2)
Last Week's Games: Hawks (W, 124-113 OT), Kings (L, 99-107), Raptors (L, 114-122)
Next Week's Games:
It's desperation time in Portland, as evidenced by the signing of Carmelo Anthony. Damian Lillard has gotten off to a fantastic start, coming into the weekend averaging 30.5 points and 6.9 assists per game. It obviously hasn't been enough, and the Blazers are currently sitting more than two games off the 8 seed. Hassan Whiteside has been solid, but there's only so much he can do with his skill set and transient dedication. C.J. McCollum is still stuck in a shooting slump, making a career low percentage of his field goals through 12 games. He's roughly 6% below his worst ever season from beyond the arc. That should change at some point, but McCollum is already averaging 20.1 points per game. He may get slightly more efficient, but it's not like he's got 10-15 points a game just sitting in his back pocket. The depth, without Jusuf Nurkic and Zach Collins, just isn't enough, as Rodney Hood and Anfernee Simons cannot carry an entire supporting cast mostly by themselves. I talked about Melo's chances to succeed in the article linked above, so I won't say much here. That being said, if Anthony doesn't work out, this might be a lost season in Portland. There's too many teams with playoff hopes in the West, and too much time before Nurkic and Collins get back. Portland needs Melo as much as Melo needs Portland. 
San Antonio Spurs (5-7)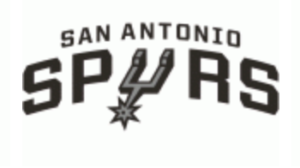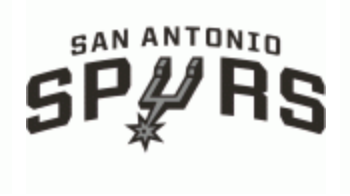 Last Week: 12 (↓3)
Last Week's Games: Grizzlies (L, 109-113), @Timberwolves (L, 114-129), @Magic (L, 109-111)
Next Week's Games: Trail Blazers, @Mavs, @Wizards, @76ers
I didn't see this coming at all, but the Spurs have lost 6 of 7 after a 4-1 start. The offense has been fine, ranking in the top 10 by offensive rating, so the issue is not that the Spurs often run their offense through non-shooters. San Antonio has a variety of pieces, and they've all been chipping in in different ways offensively. DeMar DeRozan, LaMarcus Aldridge, and Rudy Gay have been solid offensively by doing what they do best, even if doesn't always fit the modern mold. Patty Mills, Bryn Forbes, Trey Lyles, and Derrick White bring shooting, and White and Dejounte Murray also bring a quicker style to the court when they have the ball. The major problem is the defense, which is well into the bottom 10 by defensive rating, and it's not entirely clear what the fix is. Individual and lineup defensive ratings paint Forbes, Aldridge, and DeRozan as the clear issues among rotation mainstays. Forbes and DeRozan aren't exactly lockdown on the perimeter, and Aldridge is a little too slow to consistently play effective defense, so those numbers check out. It's kind of hard to see improvement coming any time soon, as DeRozan and Aldridge are probably both beyond the point of major defensive improvement. All three of these guys are crucial to the offense too, so Poppovich can't just sit them. Jakob Poeltl is far superior to Aldridge defensively, but the opposite is true of offense. Whatever the right move is here, Poppovich is going to have to find it before this losing streak gets out of control. 
Dallas Mavericks (6-5)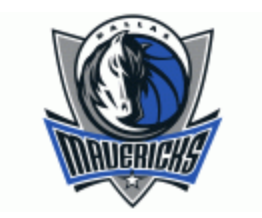 Last Week: 13 (↓1)
Last Week's Games: Celtics (L, 106-116), Knicks (L, 103-106)
Next Week's Games: Raptors, Spurs, Warriors, Cavs
This was not a good week for the Mavs, but they're only falling one spot because it wasn't a good week for most teams outside of the top 10. Losing a relatively close game in Boston isn't the end of the world, but losing to the Knicks is pretty close. On the bright side, Luka Doncic was exceptional in defeat. He put up 34 points, 9 assists, and 6 rebounds in Boston and 33 points, 11 assists, and 10 boards in New York. For the Mavs, losing both of those games based on his numbers is inexcusable. Unfortunately, it's been a common theme this year, as Doncic is 0.7 assists per game short of a triple-double average while the Mavs are only 6-5. Doncic is playing like a top-ten player, but the main problem is that Dallas's chances this year were largely dependent on Kristaps Porzingis's ability to play at his pre-injury level. That hasn't happened consistently, if at all. Porzingis only produced 4 points and 5 boards against the Celtics, and his on-off numbers (-22.5 per 100 possessions) are shockingly bad. Why? The problem isn't on defense, where he is producing as a rim protector. His overall shooting numbers are down, he's taking less shots at the rim (only 13.4% of his field goals), and he's shooting a terrible 26.7% from 3-10 feet, but that really isn't enough to explain why the Mavs are so much better with him off the court. It's something that Rick Carlisle is going to have to figure out. Porzingis is killing this team from within right now, and while the Mavs are set up to play the waiting game with him, there has to be some worry creeping in. On the current roster, Porzingis is the only player with the potential to be second-in-command behind Luka, and his inability to fill that role is very likely going to keep this Mavs team out of the playoffs if it continues. 
Minnesota Timberwolves (7-5)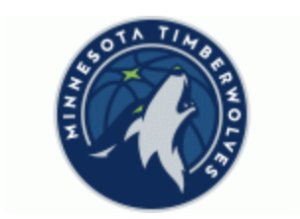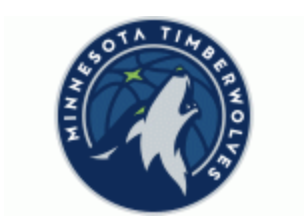 Last Week: 15 (↑2)
Last Week's Games: Nuggets (L, 98-100 OT), Pistons (W, 120-114), Spurs (W, 129-114), Wizards (L, 116-137)
Next Week's Games: Rockets, @Jazz, Jazz
If the Timberwolves had taken care of business at home against the Wizards, this would have been a very good week. Instead, they lost by 21 without Andrew Wiggins (personal matter). It's hard to tell where this team stands. They're not in the bottom tier, but they haven't shown that they belong in the top tier either. They can reach that point if Andrew Wiggins continues his recent play. He's averaging 26 points per game so far, has shown an increased willingness and ability to set up teammates, and has been relatively efficient. That's the type of player that Minnesota believed they were getting when they traded for him, and that's the type of player they will need him to be if this version of the Timberwolves is going anywhere this year. That version of Wiggins, alongside the incredible Karl Anthony Towns (roughly 27 points, 12 boards, 4 assists per game on 43% from deep) and a solid supporting cast, can make Timberwolves a real threat. Minnesota has a really tough stretch coming up. It's time to see if they, and Wiggins, are real.
Indiana Pacers (7-5)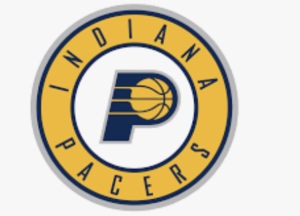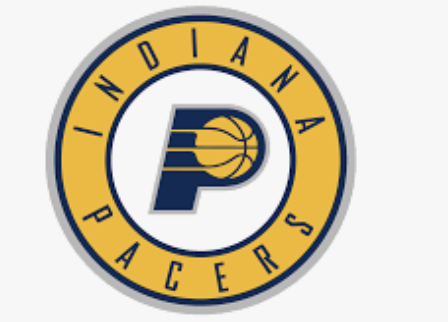 Last Week: 16 (↑4)
Last Week's Games: Magic (W, 109-102), Thunder (W, 111-85), Rockets (L, 102-111)
Next Week's Games: Bucks, @Nets
As I've emphasized a few times, the Pacers have had the easiest schedule in the league up to this point, and it hasn't been particularly close. The poor play of most teams around and beneath them, combined with their thrashing of the Thunder, has led to a surge in net rating and point differential, but the Pacers are still only 7-5 despite their incredibly easy schedule to this point. They're projected to have the hardest schedule in the league over the rest of the season, and it will be interesting to see how they deal with it. All of this being said, there's definitely something here. Malcolm Brogdon and Domantas Sabonis have been fantastic, and TJ Warren is starting to score again. Indiana has also only gotten 9 games from Myles Turner and Jeremy Lamb combined. This isn't a bad team, and they're set up to be a tough out once Victor Oladipo comes back. It's just hard to know how good the Pacers really are, as they haven't played anybody. This is typically a conversation we have about teams with good records, and Indiana's 7-5 record is, again, underwhelming and concerning. Still, there's a pretty wide gap between the top and middle of the East, and the Pacers appear to be the only team in that gap right now. They should make the playoffs. 
Philadelphia 76ers (7-5)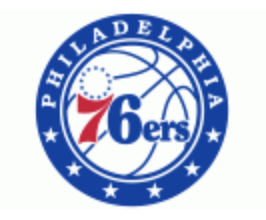 Last Week: 6 (↓5)
Last Week's Games: Hornets (W, 114-106), Cavs (W, 98-97), @Magic (L, 97-112), Thunder (L, 119-127 OT)
Next Week's Games: @Cavs, Knicks, Spurs
It's ugly in Philly right now. Like the Spurs, the 76ers have really struggled after a hot start. They've only won 2 out of their last 7, and those wins came by a combined 9 points against the Hornets and Cavs. The Sixers are 10th in defensive rating, 13th in net rating and average point differential, and 19th in offensive rating. That's not good for a team that entered the year with championship aspirations. To be fair, Ben Simmons missed the Hornets game, Al Horford missed the Cavs game, and Joel Embiid missed the Magic game. No one missed the Thunder game though, and the Sixers still came up short. What are the issues? For one thing, Philadelphia needs Tobias Harris to be a borderline star. He's just been alright. To make matters worse, Harris is only hitting 24.5% of his threes, and missed all 11 attempts against Cleveland. Al Horford has been relatively solid and positive, but he's no longer a truly dominant force, if he ever was. He's also only hitting 32% of his threes. Ben Simmons's numbers are noticeably down to start the year, though a good portion of that can likely be attributed to injuries. Either way, he doesn't seem to have taken a big leap. Joel Embiid has been very good, averaging 24 points, 12 boards, and 41% shooting from deep, but he obviously hasn't been enough. Outside of his perimeter shooting (31%), Josh Richardson has done just about as much as the 76ers could have hoped for. The simple reality here is that this Sixers team was built around a dominant starting lineup. Embiid has delivered on that. Horford and Richardson have for the most part, but their struggles from deep have been especially unfortunate on a team lacking shooters. Harris and Simmons have not delivered, and until they do, Philadelphia is going to continue to struggle. 
Toronto Raptors (8-3)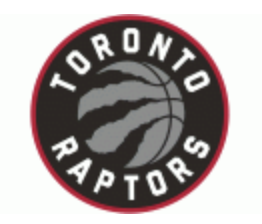 Last Week: 10 (-)
Last Week's Games: Lakers (W, 113-104), Clippers (L, 88-98), Trail Blazers (W, 114-106)
Next Week's Games: @Mavs, Hornets, Magic
The Raptors had an impressive week without Kyle Lowry, splitting two games in Los Angeles before winning in Portland. Both LA games came down to the fourth. Toronto was +9 in the final quarter against the Lakers, and it won them the game. They were -15 in the fourth against the Clippers, and they ended up with the opposite result. Pascal Siakim continues to confound with his seemingly impossible improvement. He's taken another huge leap after his MIP season, upping his averages to roughly 27 points, 9 boards, and 4 assists per game. He's hitting 37% of his threes, and should make an All-NBA team at this rate. Fred VanVleet stepped up as well with Lowry out, going for 23 points, 10 assists, and 7 rebounds against the Lakers, 14 points and 8 assists against the Clippers, and 30 points and 7 assists against the Trail Blazers. He will need to sustain that level of play if Toronto is going to keep winning without Lowry. Other guys will also need to step up, and they did this week. Norm Powell, Chris Boucher, Rondae Hollis-Jefferson, and Terence Davis scored in double-digits two times each. 
Phoenix Suns (7-4)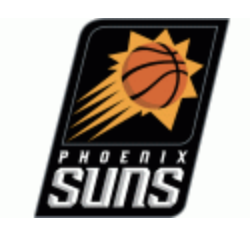 Last Week: 9 (-)
Last Week's Games: Nets (W, 138-112), Lakers (L, 115-123), Hawks (W, 128-112)
Next Week's Games: Celtics, @Kings, Pelicans
The Phoenix Suns are one of the best teams in the league. It sounds weird, but there's no denying it at this point. They have a top 5 offense by offensive rating, and a top 15 defense. Heading into Friday, the Suns trailed only the Bucks, Suns, and Celtics in net rating and average point differential, coming in at fourth in both. They crushed a mediocre Nets team, lost a close fight to the Lakers, and handled the Hawks without much difficulty. Pretty much everyone is playing well. Devin Booker averaged 25 points and 8.3 rebounds per game against Brooklyn, LA, and Atlanta while shooting over 56% from the field. Kelly Oubre went for 18 against Brooklyn and 30 against Atlanta. Dario Saric averaged 17.7 points and 5.7 rebounds per game this week. Ricky Rubio continued his exceptional play, averaging 16.3 points, 10 assists, and 4.3 boards. Aron Baynes and Frank Kaminsky are still putting up great production in place of DeAndre Ayton. Baynes had his worst game of the year against the Hawks (3 points, 3 boards, 0-3 from three), but he averaged 17 points and 6.5 boards while hitting 6 of 10 threes against Brooklyn and Los Angeles. Cameron Johnson also averaged 13.7 points per game off the bench this week, showing signs of an ability to contribute as the season continues. The Suns have a huge matchup with the Celtics on Monday. If they win and take care of business against Sacramento and New Orleans, they could leap into the top 5 of these rankings
Miami Heat (8-3)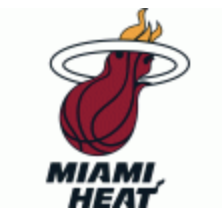 Last Week: 8 (-)
Last Week's Games: Pistons (W, 117-108), Cavs (W, 108-97)
Next Week's Games: Pelicans, @Cavs, Bulls
The Heat had a solid, unspectacular week, taking care of business against the beat-up Pistons and below average Cavs. They did it without Justise Winslow too, as he has been in concussion protocol since last weekend. With Blake Griffin, Reggie Jackson, and Derrick Rose all sitting out for Detroit, Miami needed to take advantage, and they did. Jimmy Butler (20 points and 13 assists) and Bam Adebayo (18 points and 14 rebounds) both produced impressive double-doubles. Kendrick Nunn dropped 20, Goran Dragic and Kelly Olynyk combined for 31 points and 11 assists, Chris Silva had 8 points and 9 boards, and Duncan Robinson chipped in 11 points. Against Cleveland, Adebayo was great with 16 points, 15 rebounds, and 5 assists. Nunn had one of the most complete games of his young career, dropping 23 points to go along with 8 assists and 5 boards. Robinson and Tyler Herro, who missed the Pistons game, combined for 27 points, and Dragic and Butler combined for 23 points and 13 assists. At this point, roughly a month in, it's hard to consider the emergence of Nunn, Robinson, and Herro, as well as the continued development of Adebayo as anything but real. The Heat are good and deep as a result. 
Los Angeles Clippers (7-5)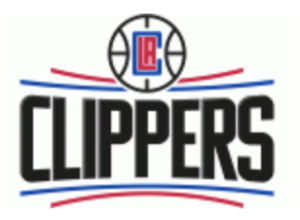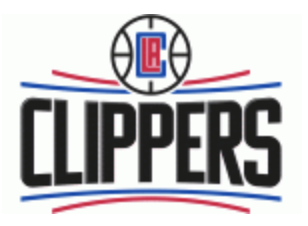 Last Week: 2 (↓5)
Last Week's Games: Raptors (W, 98-88), Rockets (L, 93-102), Pelicans (L, 127-132)
Next Week's Games: Hawks, Thunder, Celtics, Rockets
There's a good chance that the Clippers will make any current doubts about them seem stupid by the end of the year, but there is some cause for concern. This year's Western Conference is a different animal than last year's East, and it doesn't look like Kawhi can just coast through the regular season with regular rest and end up with a 2 seed like he did with Toronto last year. Seeds obviously don't matter much at this point in the year, but the Clippers are currently sitting near the bottom of the playoff bracket, a few games back of the Lakers. They lost to the Rockets with Kawhi, and they lost to the Pelicans with Paul George. There were plenty of missing pieces in both games, as Landry Shamet missed both games, George missed the first, and both Leonard and Patrick Beverley missed the second, but injuries are a part of the grind. Just look at the Bucks with Khris Middleton and the Celtics with Gordon Hayward. This just doesn't feel like the potential dynasty that we've been hearing about in the lead up to George's return. Both the offense and defense are just outside the top 10 by offensive and defensive rating. That's not bad at all, but it's not elite either. That's kind of how everything has seemed for this team so far. 
Houston Rockets (9-3)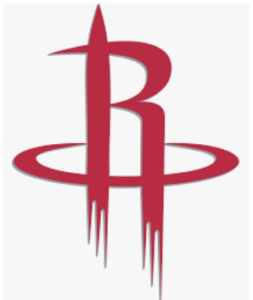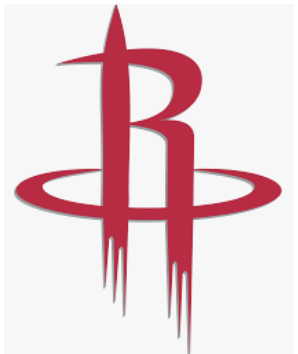 Last Week: 11 (↑5)
Last Week's Games: Pelicans (W, 122-116), Clippers (W, 102-93), Pacers (W, 111-102)
Next Week's Games: @Timberwolves, Trail Blazers, @Nuggets, @Clippers 
The Rockets appear to have addressed their defensive issues, at least temporarily. They're all the way up to 17th in defensive rating after ranking in the bottom three heading into last weekend. Because of those improvements, they were able to get three big wins this week. James Harden (39 points and 9 assists, Russell Westbrook (26 points), and Eric Gordon (17 points) led Houston past New Orleans. Harden carried against Los Angeles, going for 47 points, 7 assists, and 6 boards. Only Westbrook (17 points) and Clint Capela (12 points and 20 rebounds) joined him in double figures. Against the Pacers, Harden again took over, dropping 44 points, 5 assists, and 8 boards. Ben McLemore (21) and Austin Rivers (10) joined Westbrook (17 points, 6 assists, and 8 rebounds) in double figures. This was a really good week for Houston, as Harden appears to be back in top form. The one dark spot was an injury to Eric Gordon, who is expected to miss six weeks. That hurts the team's ceiling during that stretch, but the Rockets have been 17 points better per 100 possessions with Gordon off the floor vs. on the floor. He's been horrendous to start the year, and the injury might even give him some time to get back to where he needs to be.  If this week's defensive progress is real, the Rockets are as good as just about anyone. 
Denver Nuggets (8-3)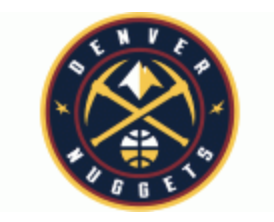 Last Week: 5 (-)
Last Week's Games: Timberwolves (W, 100-98 OT), Hawks (L, 121-125), Nets (W, 101-93)
Next Week's Games: @Grizzlies, Rockets, Celtics
The Nuggets didn't exactly have a great week. There were no statement wins or outstanding performances, but, at the end of the day, they took care of business. They survived the Timberwolves on a Nikola Jokic game winner and handled the Nets. Their only loss came in a close game against the buzzsaw that is Trae Young, so it's hard to find too much fault there. Will Barton continued his great start to the season, averaging 17 points, 4.3 assists, and 9 boards per game this week. Paul Millsap was solid, throwing in 17 points and 8.3 boards per game. Nikola Jokic might have had his best week of the season so far, giving both Minnesota and Atlanta 20 points, 7 assists, and 6 rebounds before going for 18 points and 10 boards against Brooklyn. The bench did its job as well, and Denver is sitting at 8-3 despite little impact from Michael Porter Jr., underwhelming production from Gary Harris, and a stagnant Jamal Murray. That's not a bad place to be, as long as Harris and Murray don't continue to underperform their expectations.
Utah Jazz (8-4)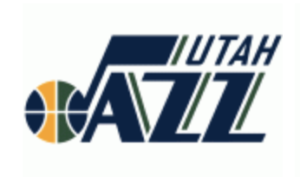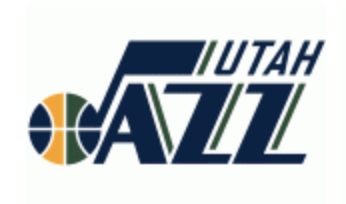 Last Week: 4 (-)
Last Week's Games: Warriors(W, 122-108), Nets (W, 119-114), Grizzlies (L, 106-107)
Next Week's Games: Timberwolves, @Timberwolves, Warriors
A loss to this year's Grizzlies team is far from ideal, but this kind of stuff happens every once in a while. The Jazz took care of business early in the week, and they'll be fine moving forward. The defense is as good as it gets, and the offense has slowly started to show signs of improvement. There's a lot to like about this team. Donovan Mitchell has become a clear leader, averaging 25.4 points, 5.5 rebounds, and 4.2 assists per game. Bojan Bogdanovic has been a great scoring option, averaging just under 20 points per game on 44% from deep. Both Mike Conley (18.3 points per game this week) and Rudy Gobert (22 points and 15.3 boards per game this week) are showing signs of breaking out of early season slumps. Royce O' Neal, Emmanuel Mudiay, Jeff Green, and Joe Ingles are all solid role players. The Jazz are set up to make some noise.
Boston Celtics (10-1)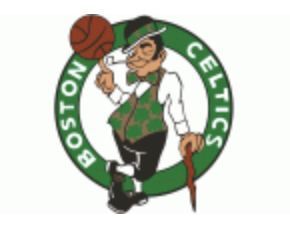 Last Week:7 (↑4)
Last Week's Games: Mavs (W, 116-106), Wizards (W, 140-133), Warriors (W, 105-100)
Next Week's Games: @Kings, @Clippers, @Suns, @Nuggets
The Celtics just keep winning, even after the loss of Gordon Hayward. They've won ten straight since an opening loss to the 76ers that cast some serious doubt on their ability to contend. That doubt is mostly gone now, and this week offers another big chance to make a statement. Boston is first in offensive rating and net rating, and second in average point differential. Their slacking defense comes in at 9th. Kemba Walker put up at least 20 points, 5 rebounds, and 5 assists in each game this week. Jaylen Brown continued to score, averaging 23 points per game to go along with 8 boards. Jayson Tatum struggled against Dallas, but dropped 23 on the Wizards and 24 on the Warriors. Marcus Smart stepped up to average 16.3 points and 5 assists per game, and the rookies and second-year players continued to gain experience around these four. Additionally, Enes Kanter finally returned from injury. It's good to be a Celtic right now. 
Milwaukee Bucks (8-3)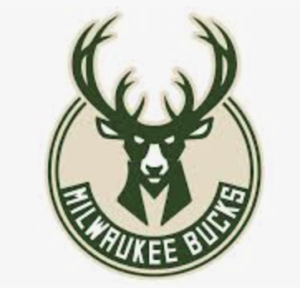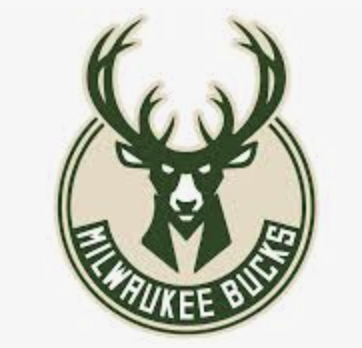 Last Week: 3 (↑1)
Last Week's Games: Thunder (W, 121-119), Bulls (W, 124-115)
Next Week's Games: @Pacers, @Bulls, @Hawks, Trail Blazers
The Bucks kept the good times rolling, pulling out wins over the Thunder and Bulls. At 8-3, they're tied with the Raptors and Heat for the second best record in the East, and they continue to boast a top-10 offense and defense. Giannis has continued to look like the best player in the league by a wide margin, putting up an absurd 36.5 points and 16 boards per game against OKC and Chicago. He also threw in 7 combined assists, 6 combined blocks and steals, hit 60.5% of his shots, and made 3 threes on 8 attempts. There might be no stopping him at this point. Just how good has he been to start the year? Through 11 games, he's averaging 30.5 points and 14.5 rebounds. Six players in NBA history have put up 30 points and 14 rebounds or more per game over a full season. Bob Pettit and Walt Bellamy each did it once in the '60s. Moses Malone did it in '81. Bob McAdoo (the Bobs are really killing it here) did it twice, in '73 and '74. Kareem did it four times, in '70, '71, '72, and '74. Wilt did it each of the first nine seasons of his career, which is absurd. Here's the real kicker: Giannis is also averaging 6.5 assists per game. Only Kareem (5 once) and Wilt (5 once and 5.2 once) even hit 5 assists per game during their 30-14 seasons. There's still plenty of season to go, but Giannis is currently doing things we've never seen before. Eric Bledsoe is also playing like an all-star, averaging 28 points, 8.5 assists, and 3.5 boards per game on an incredibly efficient 72.4% from the field against the Thunder and Bulls. This isn't a one week thing either, as Bledsoe has put up at least 20 points five games in a row, and has produced 5 or more assists in 8 of 11 games. These two will need to keep it up, as Khris Middleton suffered a thigh contusion in Oklahoma City, and will likely  miss just under a month. As Mike Budenholzer tries to find the right pieces from his deep bench to plug the hole Middleton's injury created, he can lean on the great play of Antetokounmpo and Bledsoe. 
Los Angeles Lakers (10-2)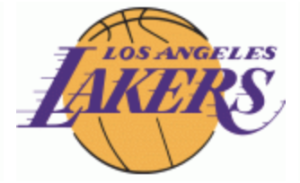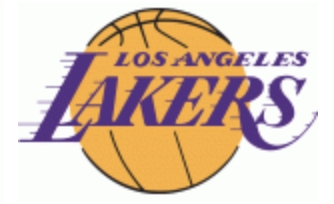 Last Week: 1 (-)
Last Week's Games: Raptors (L, 104-113), Suns (W, 123-115), Warriors (W, 120-94), Kings (W, 99-97)
Next Week's Games: Hawks, Thunder, @Thunder
It was another good week for the King and his Lakers, as the purple and gold won three out of four. The Lakers are just edging out the Jazz for the best defensive rating, and, along with the Bucks and Celtics, they form a clear top trio in both net rating and average point differential. Lebron had another incredible week, putting up a triple-double and three double-doubles. He averaged 21 points, 12.3 assists, and 7.5 boards per game, and is currently leading the league in assists by almost 2 per game. It is beyond comprehension that he's doing this at his age with all the NBA minutes he's already played. Anthony Davis put up 22.7 points and 8.3 boards in 3 games. He's still not hitting threes or doing much in the form of passing, so both of those are things to watch as the season continues. Kyle Kuzma averaged 18.3 points per game, which is what the Lakers need from him. The rest of the rotation as a whole (Dwight, JaVale, Danny Green, Avery Bradley, Alex Caruso, Quinn Cook, etc.) was solid. It's smooth sailing in LA right now for the Lakers.