Power Rankings
27 min read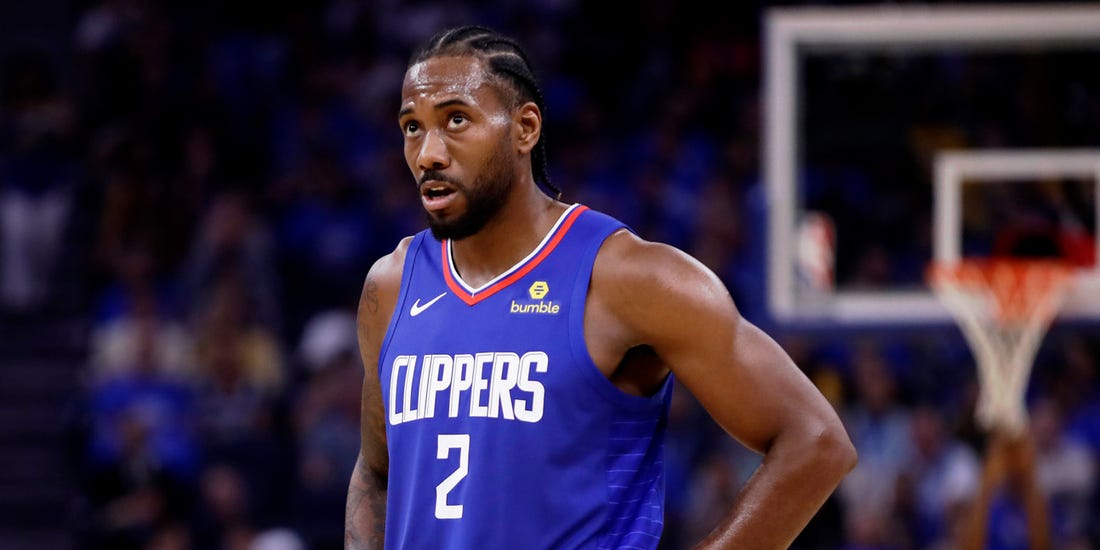 NBA POWER RANKINGS
Week 5
*Through Friday, November 22
Golden State Warriors (3-14)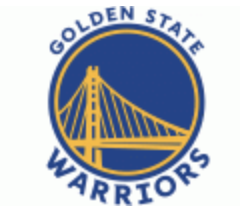 Last Week: 29 (↓1)
Last Week's Games: Pelicans (L, 100-108), Grizzlies (W, 114-95), Mavs (L, 94-142), Jazz (L, 109-113)
Next Week's Games: Thunder, Bulls, @Heat
To put it lightly, the Warriors are not good this year. After going down by 28 after the first quarter against the Mavs, they became the second team in NBA history to lose multiple quarters in a season by 28 or more points. The other team was the 2014-2015 76ers, whose best player was either Michael Carter-Williams, Tony Wroten, or Nerlens Noel. That's not good company to keep. There just isn't enough here to win games without some sort of Hollywood miracle. Draymond Green is perfect as a third or fourth option on a championship team, and I think he will one day get Hall of Fame consideration for being so perfect in that role. He's just not a primary or secondary option. D'Angelo Russell has been good when he's played, but he can't drag a team to wins alone. Golden State's mission this year is finding out whether young guys like Eric Paschall, Jordan Poole, and Ky Bowman and older veterans like Russell, Alec Burks and Glenn Robinson III will fit into the long-term plan when Steph, Klay, and whoever they add with their top-5 pick all come back in full force next year. The Warriors have embraced this, to give credit where credit is due. There were no emergency trades or signings to try to hold onto unrealistic hopes of competition. The Knicks should be taking notes. 
New York Knicks (4-11)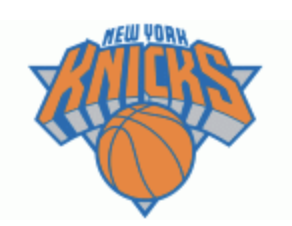 Last Week: 30 (↑1)
Last Week's Games: Hornets (L, 102-103), Cavs (W, 123-105), 76ers (L, 104-109)
Next Week's Games: Spurs, Nets, @Raptors, 76ers
The Knicks allowed Ben Simmons to make a three. I would say that they shouldn't be allowed to play another game this season as a result, but they would probably be okay with that at this point. At least this week was competitive. The Hornets game went down to the wire, New York got an uplifting blowout win over the Cavs, and they held a solid second-half lead against the Sixers. Part of that was Julius Randle not being ice cold from the field, as he has been for most of the season. If his solid play continues, the Knicks should be more competitive more often. That really shouldn't matter this year though, which is the main issue in New York right now. RJ Barrett and Frank Ntilikina are the only young guys getting consistent big minutes, in a group that includes Mitchell Robinson, Kevin Knox, Dennis Smith Jr., Allonzo Trier, and Ignas Brazdeikis. Why not just play these guys if you're going to lose anyway? David Fizdale seems to be prioritizing the bleak short-term over a potentially bright future, just because playing the youth and being worse right now might cost him his job. It's dumb, and the fault also extends to the front office for allowing it to happen and for setting it up in the first place by signing all of the veteran power forwards last summer. The Knicks are bad for so many reasons. 
Memphis Grizzlies (5-9)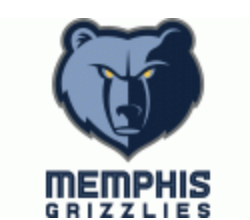 Last Week: 28 (-)
Last Week's Games: Nuggets (L, 114-131), Warriors (L, 95-114)
Next Week's Games: Lakers, @Pacers, Clippers, Jazz
This wasn't a great week for the Grizzlies as a team, but it was a fine week for the youth in Memphis. Ja Morant posted 6 assists twice to go with 16.5 points per game. Brandon Clarke continued his ridiculous efficiency. Jaren Jackson Jr. had 22 against the Nuggets, though he is still struggling with consistency to start the year. Dillon Brooks had 18 against the Warriors as he continued to show off his ability to score. All four of these guys have gotten off to promising starts either this year or last. As Jackson has shown so far this season, there's still plenty of work to be done. Luckily, no one else on this roster is going to take their minutes. Outside of Jae Crowder and Jonas Valanciunas, there has been very little consistent production from the rest of the Grizzlies. 
Charlotte Hornets (6-9)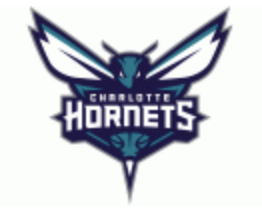 Last Week: 24 (↓3)
Last Week's Games: Knicks (W, 103-102), Raptors (L, 96-132), Nets (L, 91-101), Wizards (L, 118-125)
Next Week's Games: Bulls, @Heat, Pistons, @Pistons
The lack of basketball skill and talent finally caught up to the Hornets this week, as they dropped 3 of 4 and almost lost all four games. This is not a good team, but the youth has been promising so far. The clear positive for Charlotte so far has been the emergence of Devonte' Graham as a starter after a terrible rookie season, and that continued this week. Graham is averaging roughly 18 points and 7 assists while shooting 41% from deep. He's taken clear steps as a passer, shooter, and scorer. He still has work to do, especially inside of the arc and on defense, but he has established himself as a part of the future in Charlotte. This is further supported by a quick look at the advanced lineup stats. The Hornets have 18 two-man combinations that have played 150 or more minutes together so far. Only 8 of those have net ratings of -10 or better. Before we get too depressed by that stat, I'll point out that 6 of those 8 feature Graham. Terry Rozier, Malik Monk, and Marvin Williams are the only other Hornets to appear more than once, with each appearing in two of those duos. Monk's appearances are a big positive after he struggled early in his career. He has not shot well from deep this year, but he's made an effort to diversify his game, and there's been a small payoff for that so far. It would be really big for the Hornets if that continued. Rozier has also taken a few small steps to fight back against his career-long inability to be an efficient scorer. Both PJ Washington and Miles Bridges have produced some solid outings as well. There's still a long way to go, but Charlotte has plenty of time. 
Cleveland Cavaliers (4-11)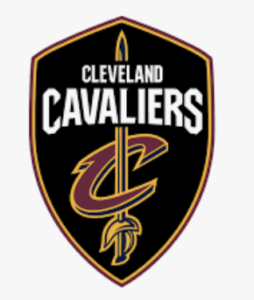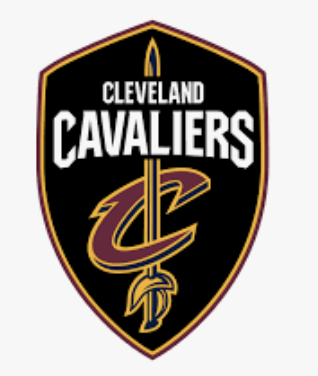 Last Week: 22 (↓4)
Last Week's Games: 76ers (L, 95-114), Knicks (L, 105-123), Heat (L, 100-124), Mavs (L, 101-143)
Next Week's Games: Trail Blazers, Nets, Magic, Bucks
This week was just brutal for the Cavs, who had been playing decent basketball up to this point. They were outscored by 102 points across four games. Their closest loss was by 18 points. They lost to the Mavs by 41. Every single game was effectively over by halftime, which makes it hard to put much stock in any of the individual statistics. Numbers that you put up when you're down by 20 don't count quite as much. All of that was very bad, but the 18-point loss to the Knicks was clearly the worst part of the week. The last time the Knicks beat a team by 18 or more? Over a year ago, on October 29, 2018. The Knicks beat both the Hawks and Nets by 19 last October; they haven't won a game by more than 12 since. The Cavs need to do whatever they can to forget about this week and move on. 
Atlanta Hawks (4-11)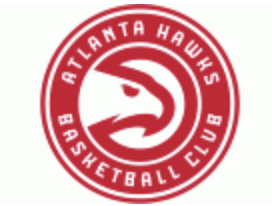 Last Week: 17 (↓8)
Last Week's Games: Clippers (L, 101-150), Lakers (L, 101-122), Bucks (L, 127-135), Pistons (L, 103-128)
Next Week's Games: Raptors, Timberwolves, @Bucks, @Pacers 
This is pretty much a copy and paste from above. This week was even more brutal for the Hawks, who had also been playing decent basketball up to this point. They were outscored by 103 points across 4 games, which is somehow worse than Cleveland's number. On the bright side, their closest loss was by 8 points (we take victories where we can get them here). Also, only three of the four games were effectively over by halftime, as the Hawks actually held a three-point lead at the half against the Bucks. On the down side, Atlanta lost to the Clippers by 49. That margin of defeat has only happened 17 times this century, or roughly once a year since 2000. The Cavs Hawks need to do whatever they can to forget about this week and move on. 
Chicago Bulls (5-11)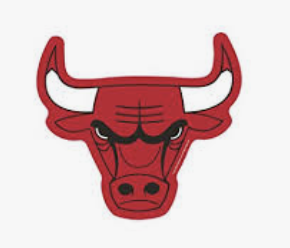 Last Week: 25 (↑1)
Last Week's Games: Nets (L, 111-117), Bucks (L, 101-115), Pistons (W, 109-89), Heat (L, 108-116)
Next Week's Games: @Hornets, Trail Blazers, @Warriors, @Trail Blazers
This wasn't a good week for the Bulls either, but they at least won once. Congrats to everyone involved. Chicago has been frustratingly inconsistent this year, and this week was no different. It's somewhat understandable with the relative youth of the core here, but there has to be concern that there's not a ton of light at the end of the tunnel with this group based on how things have gone so far. Let's take a look at the first two games of the week as an example. Against the Nets, Zach LaVine had 36 points, Lauri Markkanen had 16 points and 10 boards while Wendell Carter Jr. had 18 points and 14 boards, and Chandler Hutchison had 11 points. That's not bad, and the Bulls played a close game against an okay Nets team. Against the Bucks, LaVine settled for 11, Markkanen and Carter Jr. both fell short of double-doubles, and Hutchison had 7. Basketball is obviously more than double-doubles, but statistical production is still important. Chicago hasn't really gotten it from anyone day in and day out. Daniel Gafford broke out for 21 points and 5 boards off the bench against Milwaukee. In typical Bulls fashion, he followed it up by combining for 8 points and 6 boards in the last two games of the week. The big win against the Pistons followed by the 24-point halftime deficit against the Heat tells a similar story. The Bulls are going to be stuck in limbo until someone pulls them out by delivering consistently strong play. I will take a moment here to give Coby White props for becoming more consistent over the last few weeks, but his impact is somewhat limited right now as a rookie. The rest of the team needs to step up. 
Washington Wizards (5-8)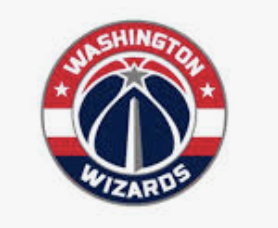 Last Week: 27 (↑5)
Last Week's Games: Magic (L, 121-125), Spurs (W, 138-132), Hornets (W, 125-118)
Next Week's Games: Kings, @Nuggets, @Suns, @Lakers
The Wizards continue to be great offensively and awful defensively. At second in the league with 120.1 points per game, they can score with pretty much anyone. On the other hand, they're last in the league with 120.8 points allowed per game. Their defense is rarely good enough to make any game comfortable. That's made them thoroughly mediocre so far. With the Bradley Beal extension done, Washington appears to be committed to trying the Beal-John Wall pairing once again when Wall returns next season, so the goal this year is developing a rotation around these two. Rui Hachimura has been promising so far in that regard, and Thomas Bryant and Moe Wagner have both flashed potential as big men. Davis Bertans, Ish Smith, and Isaiah Thomas are all solid veterans as well, and Jordan McRae has been good off the bench. The next step for Scott Brooks and the Wizards is figuring out how to string together some stops by the time next season rolls around. 
Oklahoma City Thunder (5-10)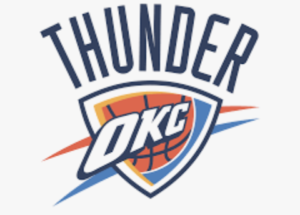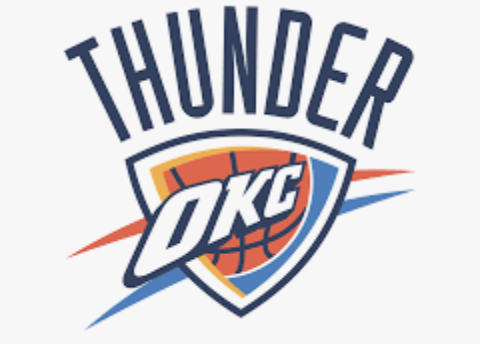 Last Week: 21 (↓1)
Last Week's Games: Clippers (L, 87-90), Lakers (L, 107-112), Lakers (L, 127-130)
Next Week's Games: @Warriors, @Trail Blazers, Pelicans
The Thunder are 5-10 despite an overall point differential of only -10. Shai Gilgeous-Alexander and Danillo Gallinari have been very good, and Steven Adams, Chris Paul, Dennis Schroder, and Nerlens Noel have been solid, for the most part. They played three games against the Lakers and Clippers this week and lost them by 11 points combined. Over half of the NBA would be satisfied, more or less, with those results. Unfortunately for OKC, a loss is still a loss, and they now have 8 of them by less than 10 points. The Thunder just don't have the star power to make up that gap. They're solid, but that's not quite good enough in this year's West. With all of the first round picks they have over the next five years, that's not a terrible thing.
Detroit Pistons (5-10)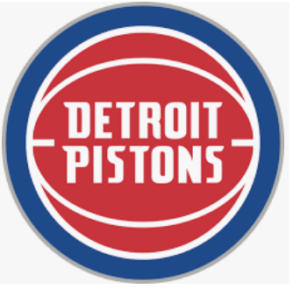 Last Week: 20 (↓1)
Last Week's Games: Bulls (L, 89-109), Hawks (W, 128-103)
Next Week's Games: @Bucks, Magic, @Hornets, Hornets
The Pistons had a big loss and big win against two below average teams. That doesn't really move the needle either way for this team. We haven't seen the Pistons at full strength yet, so it's hard to tell where exactly they stand. Reggie Jackson should at some point over the next few weeks, so there's some hope on that end. It's been an up-and-down season so far, and it continued this week. Blake Griffin has also really struggled in his 4 games since returning from injury. He's shooting a terrible 22% from three and is scoring, rebounding, and assisting less. His defense hasn't helped matters. It's fair to give him a few more games to round back into form, and the Hawks game was an encouraging sign. Still, Detroit needs Griffin to be last year's Griffin if they're going to establish themselves as a playoff favorite. As he said this week, "[He] just got to be better". 
New Orleans Pelicans (6-9)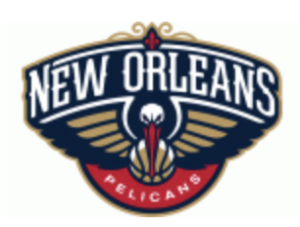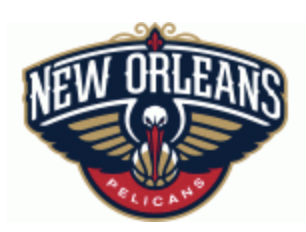 Last Week: 26 (↑6)
Last Week's Games: Heat (L, 94-109), Warriors (W, 108-100), Trail Blazers (W, 115-104), Suns (W, 124-121)
Next Week's Games: @Clippers, Lakers, @Thunder
The Pelicans had a big week, winning three games and climbing back to within 2 games of the 8 seed. Again, the major key to success was the play of JJ Redick and Jrue Holiday. Redick missed the Miami game and Holiday finished with 14 points and 4 assists. The Pelicans lost. Against Golden State, Portland, and Phoenix, Redick averaged 23.3 points and Holiday averaged 22.3 points, 9.3 assists, and 5.7 boards. The Pelicans went 3-0. Sometimes it's as simple as that. Brandon Ingram helped as well, picking up where he left off after returning from injury against Portland. He averaged 24.5 points, 5 assists, and 7.5 boards per game against Portland and Phoenix. E'Twaun scored in double figures in all four games, Nickeil Alexander-Walker scored 27 against Miami and 19 against Golden State, and Lonzo Ball returned from an injury of his own against the Suns. Don't look now, but Zion Williamson's return is likely under a month away. The preseason excitement in New Orleans faded with their poor start, but it should be back right now. 
San Antonio Spurs (5-11)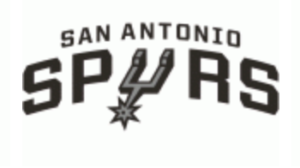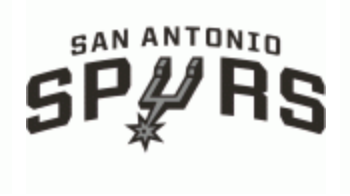 Last Week: 15 (↓4)
Last Week's Games: Trail Blazers (L, 116-121), Mavs (L, 110-117), Wizards (L, 132-138), 76ers (L, 104-115)
Next Week's Games: @Knicks, Lakers, Timberwolves, Clippers
The Spurs have lost 8 in a row. Gregg Popovich took over during the 1996-1997 season, a season in which the Spurs had a number of losing streaks while dealing with some serious injuries. San Antonio got David Robinson back and added Tim Duncan that offseason, and they've only had one losing streak of 5 or more games since (2011). That's absurd. This is Popovich's 23rd full season with the team, and it's the second time in those 23 years that San Antonio has suffered a losing streak of 5 or more games. Even more absurd is the 22-year playoff streak that Popovich and the Spurs have maintained. San Antonio hasn't missed the playoffs since that injury filled '96-'97 season. Right now, it feels like that streak has never been closer to ending. I won't bet against the Spurs until they're officially eliminated, but it's been a really rough start. 
Portland Trail Blazers (5-11)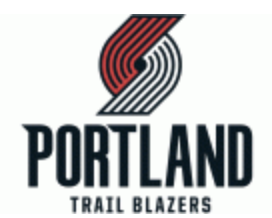 Last Week: 16 (↓3)
Last Week's Games: Spurs (W, 121-116), Rockets (L, 108-132), Pelicans (L, 104-115), Bucks (L, 129-137)
Next Week's Games: @Cavs, @Bulls, Thunder, Bulls
I said last week that it was desperation time in Portland. We might be beyond that now. After the signing of Carmelo Anthony, the Blazers went 1-3, with a combined point differential of -38. Granted, Damian Lillard missed the last two games of the week, but he didn't miss the blowout loss to the Rockets and both the Pelicans and Bucks are dealing with injuries of their own. It's just really hard to see this team getting to where they want to be based on how things are going right now. That doesn't mean the playoffs are out of the question; both the Pelicans and Kings have shown recently that bad stretches don't mean the end of playoff hopes. Neither of those teams expected to be legitimate Finals contenders like Portland did though, and that goal might be out of reach already. The Blazers have already reached 38% of last season's loss total despite the season only being 20% over. Even if they sneak into the playoffs, it's hard to see them charging through a gauntlet of higher ranked teams on the way to the Finals. On the bright side, CJ McCollum had his best week of the year, averaging 29 points, 6.3 assists, and 5.3 rebounds per game. On the not so bright side, Anthony provided some scoring, averaging 14 points per game in the two that he played in, but shot a catastrophic 26% from inside the arc. That is flat out terrible, and the Blazers were nearly 15 points per 100 possessions better with him on the bench. He clearly needs time to adjust and will likely improve as he shakes off the rust, but Portland isn't in a position of luxury here. They need someone to step up yesterday. 
Sacramento Kings (6-8)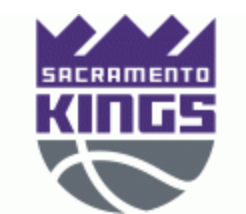 Last Week: 23 (↑6)
Last Week's Games: Celtics (W, 100-99), Suns (W, 120-116), Nets (L, 97-116)
Next Week's Games: @Wizards, @Celtics, @76ers
The Kings have rebounded nicely from their awful start to put themselves back in the playoff race, though the 19-point loss to the Nets wasn't ideal. A 2-1 week without De'Aaron Fox and Marvin Bagley III is something to celebrate, and Sacramento will have to try to do it a few more times. Buddy Hield stepped up with 35 against Boston, and Bogdan Bogdanovic (31 points) and Richaun Holmes (20 points and 15 boards) stepped up against Phoenix. Without Fox and Bagley, the Kings will need more performances like that to win games over the next few weeks. 
Orlando Magic (6-8)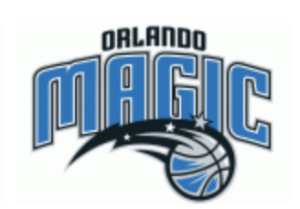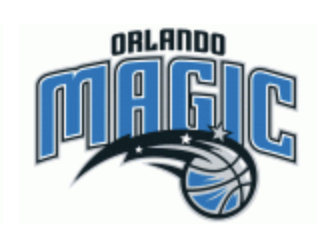 Last Week: 18 (↑2)
Last Week's Games: Wizards (W, 125-121), Raptors (L, 97-113)
Next Week's Games: @Pacers, @Pistons, @Cavs, Raptors
The Magic began the week with an encouraging win against the Wizards. Nic Vucevic had 30 points, 17 boards, and 6 assists. Evan Fournier dropped 25. Markelle Fultz dropped 19. Terrence Ross had 15. DJ Augustine and Aaron Gordon both had 13, and Gordon also threw in 9 boards. They even did it without Jonathan Isaac, who has been their best players so far this year. All seemed right for a moment. That moment ended very quickly, as Orlando looked very wrong against the Raptors. To be fair, a few things went right. Isaac returned to pitch in 16 points and 13 boards. Fournier, Ross, and Fultz both scored in double digits again, with Fournier going for 21. Khem Birch, who played a role in Orlando's late season run last year, emerged from somewhere on the end of the bench to produce 12 points and 4 rebounds. The main problem was that Gordon, Vucevic, and Augustine, who are making a combined $55 million this year, combined for 9 points. That won't cut it against any opponent, and it's been the main issue in Orlando all season. These three haven't come remotely close to filling their roles, and it's costing the team too many games. 
Brooklyn Nets (7-8)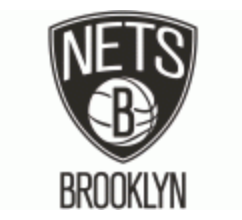 Last Week: 19 (↑4)
Last Week's Games: Bulls (W, 117-111), Pacers (L, 86-115), Hornets (W, 101-91), Kings (W, 116-97)
Next Week's Games: @Knicks, @Cavs, @Celtics, Celtics
The Nets had a very solid week. They took care of business against three inferior teams, and that's going to be all they have to do to make the playoffs this year. It's early, but it wouldn't be shocking at this point if the 38-39 wins the Nets are on pace to get is enough for the playoffs. If they do what they did this week more consistently, they should be able to top that number. Brooklyn also did it without both Kyrie Irving and Caris LeVert, which makes it all the more promising. Spencer Dinwiddie scored 20 or more in every game this week, and Joe Harris, Taurean Prince, and Jarett Allen all had good weeks as well. If they can keep it up with Irving coming back this week, the Nets will have a good chance to continue their winning ways. 
Minnesota Timberwolves (8-7)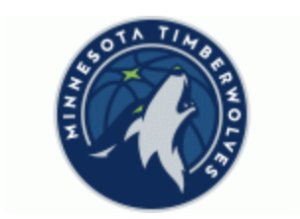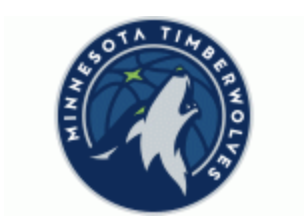 Last Week: 13 (↓1)
Last Week's Games: Rockets (L, 105-125), Jazz (W, 112-102), Jazz (L, 95-103)
Next Week's Games: Suns, @Hawks, @Spurs
Despite the two losses, this wasn't a terrible week for Minnesota, and they're still in a solid spot overall with their playoff chances. They started with an unimpressive loss, as the Rockets ran away from them in the second half, but Andrew Wiggins was gone for personal reasons. Wiggins also missed the first game against Utah, in which Minnesota became the first team to beat the Jazz in Utah this season with a big fourth quarter surge. They ended with a close, back-and-forth home loss to the Jazz at home in Wiggins's return. Karl Anthony Towns has been a clear top-15 player so far this year. He's scoring and rebounding at an elite clip, ranking 7th in the league in both points and rebounds per game. He's also shooting an incredible 44% from three. There's not much reason to believe that those three areas of his game will drop off all that much. Towns's passing is still very inconsistent, but it's hard to complain too much about the numbers he's putting up. Wiggins has seen his perimeter shooting drop slightly, but everything else is up. Most importantly, he's more efficient and better as a passer. Keeping those two things up will be the key to Minnesota's season. Robert Covington and a revitalized Jeff Teague (13.7 points and 9.7 assists per game this week) are the leaders of an otherwise inconsistent rotation that will need to step it up at some point. Teams like San Antonio, Portland, Sacramento, and New Orleans have struggled early, giving the Timberwolves a playoff spot at this point, but they can't count on those struggles continuing.
Indiana Pacers (8-6)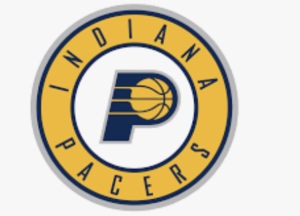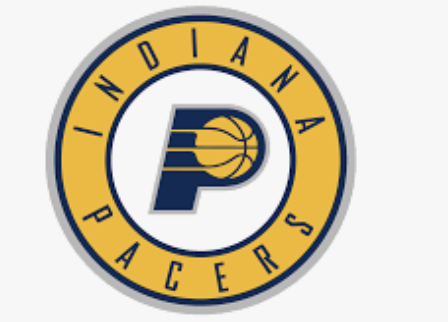 Last Week:  12 (↓1)
Last Week's Games: Bucks (L, 83-102), Nets (W, 115-86)
Next Week's Games: Magic, Grizzlies, Jazz, Hawks
I'm still waiting to figure out what this Pacers team really is and this week didn't do much to help. Injuries were again an issue. Jeremy Lamb missed both games, though he should be back this week. Victor Oladipo is obviously still out. Malcolm Brogdon sat out both games with a sore back. As a Bucks fan getting annoyed with all of the "the Buck's biggest mistake" takes, I'm going to point out that injury concerns were yet another reason that Milwaukee moved on. TJ McConnell also missed both games, which isn't ideal when the top 3 guards on the roster are out. The in-game results weren't very definitive either. The Pacers got crushed by a Bucks team without Khris Middleton before crushing a Nets team without Kyrie Irving and Caris LeVert. TJ Warren (17 points and 6 boards per game this week) has settled into his new role, Domantas Sabonis continued to be a double-double machine (18.6 points and 13.8 rebounds per game on the year), and Myles Turner returned from his own injury to average 12.5 points and 8.5 rebounds while hitting 4 of 11 threes. Justin and Aaron Holiday both had very good weeks, including a 24 points, 13 assists, and 6 rebounds performance from Aaron against the Nets. They have the pieces to be good when Oladipo returns if things go right, but Indiana will likely be floating somewhere in between contention and a lottery position for a while.
Phoenix Suns (7-7)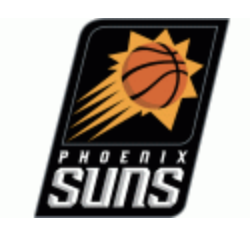 Last Week: 9 (↓3)
Last Week's Games: Celtics (L, 85-99), Kings (L, 116-120), Pelicans (L, 121-124)
Next Week's Games: @Timberwolves, @Nuggets, Wizards, Mavs
This week didn't go too well for the Suns. The Celtics beat them from start to finish, and then they lost twice to two Western teams that are chasing after them while rebounding from poor starts. Again, not too good. There is a bright side though. Aron Baynes and Ricky Rubio, the two offseason additions that have played big roles in Phoenix's hot start, both missed games this week with short-term injuries. Baynes only played against Boston and Rubio was limited to 16 bad minutes against the Kings as he struggled with back spasms that caused him to sit out against Boston and New Orleans. They should both be back, and Phoenix will again be set up to keep their success going. There are reasons to doubt the Suns, many due to the inexperience of many of their key pieces, but this week shouldn't be one of those reasons. All that it really showed is that the Suns can't survive injuries to their complementary pieces as well as other top teams right now. That's not the end of the world, especially considering that DeAndre Ayton's suspension is still taking place. 
Philadelphia 76ers (10-5)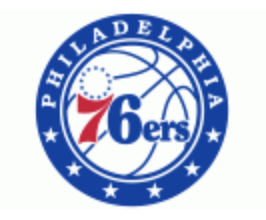 Last Week: 11 (-)
Last Week's Games: Cavs (W, 114-95), Knicks (W, 109-104), Spurs (W, 115-104)
Next Week's Games: Heat, @Raptors, Kings, @Knicks
The 76ers kept the boat afloat with 3 wins this week after a rough two week period. Tobias Harris sparked a solid win over the Cavs with 27 points. Ben Simmons had 10 points and 11 assists, and Al Horford (11 points, 7 assists, and 6 boards) did a lot of things well. Against the Knicks, Simmons made his first career three. An interesting side note here – Dikembe Mutumbo holds the record for most consecutive NBA games played without a three (1196). Simmons's streak, at 171 games, doesn't even crack the top 500. That doesn't make it any better, and the Knicks deserve a lot of heat for allowing it to happen. That the Sixers need a fourth quarter comeback to beat New York might be even worse. The Spurs win was also solid, but it doesn't do much to shift the narrative around this team with San Antonio's current struggles. The Sixers are doing fine record-wise, but this just doesn't look like a Finals team right now. 
Toronto Raptors (10-4)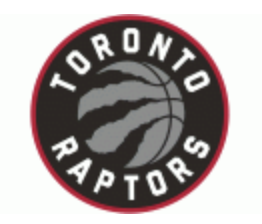 Last Week: 10 (-)
Last Week's Games: Mavs (L, 102-110), Hornets (W, 132-96), Magic (W, 113-97)
Next Week's Games: @Hawks, 76ers, Knicks, @Magic
The Raptors continued to produce solid performances without the injured Kyle Lowry and Serge Ibaka. They've been getting contributions from the whole team, an encouraging sign after early worries about the depth. Chris Boucher has stepped up in Ibaka's absence, providing stingy defense and putting up double-doubles against Charlotte and Orlando despite playing only 38 minutes combined in those two games. Terence Davis has also taken advantage of an increase in playing time, scoring 16 against the Hornets, and going for 19 points, 8 boards, and 5 assists against the Magic. Rondae Hollis Jefferson stepped up to play some decent minutes as well, providing solid scoring, rebounding, and defense. If these three, along with sharpshooter Matt Thomas, can continue to produce when Lowry and Ibaka come back, Toronto will be in a very good spot.
Dallas Mavericks (10-5)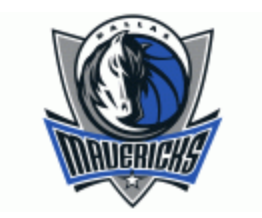 Last Week: 14 (↑5)
Last Week's Games: Raptors (W, 110-102), Spurs (W, 117-110), Warriors (W, 142-94), Cavs (W, 143-101)
Next Week's Games: @Rockets, Clippers, @Suns
The week couldn't have gone any better for the Mavs. They won twice by 42 or more points. As far as I can tell, the 1994-1995 Magic, the 1988-1989 Suns, and the 1969-1970 Knicks are the only other NBA teams to ever win two games by 42+ points in a 7 day period. The 1970-1971 Bucks came close, doing it twice in 8 days. The Suns are the only other team to do it in consecutive games. Those wins had to feel good for the Mavs, who are thriving with the fantastic play of Luka Doncic. Doncic has been historically great in his sophomore campaign, and the Mavs look like a clear playoff team if he's playing at this level. It's not clear that they're a playoff team if his play drops though. Kristaps Porzingis has really struggled defensively when he's not in the paint, and his play in the non restricted area paint on the offensive end has been brutal (23% shooting from 3-10 feet). He gets a pass for now because this is his first game action in roughly 18 months, but for the Mavs to reach a consistent level of high play, Porzingis will need to be better.
Miami Heat (11-3)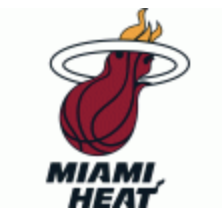 Last Week: 8 (-)
Last Week's Games: Pelicans (W, 109-94), Cavs (W, 124-100), Bulls (W, 116-108)
Next Week's Games: @76ers, Hornets, @Rockets, Warriors
The Heat have been one of the best teams in the league this year, boasting an elite defense and an offense that has been well above average. They pulled away from the Pelicans in the second half, and were up by 27 and 24 at the half against the Cavs and Bulls. Everyone knew that Jimmy Butler was going to produce, and he has, with 19.5 points, 7 assists, 5.6 boards, and almost 3 steals per game. Bam Adebayo has also made some major steps, boasting career highs in essentially every statistical category. He's averaging 14 points and 10.5 boards per game to go with 4.6 assists. His assist numbers are second among all centers (Nikola Jokic). Despite the very strong production of Butler and Adebayo, the best part of this team has been their surprising depth, which has allowed them to thrive without Justise Winslow (only 5 games played so far). Duncan Robinson hit 8 threes in the first half against the Cavs and former college coach John Beilein, and he's hitting 42.4% of his threes on the year. Tyler Herro is making 38.1% of his on the way to 13.6 points per game. Kendrick Nunn has hit 38.6% of his on the way to 17.6 points per game. Meyers Leonard is making more than 60% of his threes. Kelly Olynyk and Goran Dragic, more established options coming into the year, have also been solid. Miami is really good. 
Houston Rockets (11-5)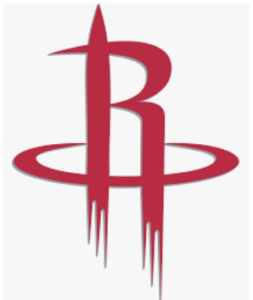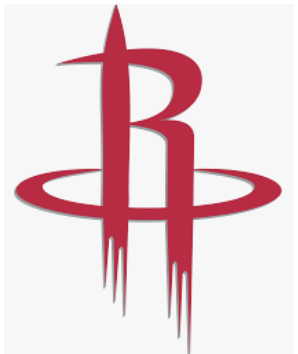 Last Week: 6 (↓1)
Last Week's Games: Timberwolves (W, 125-105), Trail Blazers (W, 132-108), Nuggets (L, 95-105), Clippers (L, 119-122)
Next Week's Games: Mavs, Heat
The Rockets blew out two inferior teams before losing close games to Denver and Los Angeles. It's fair to say at this point that James Harden is back to MVP form after some early shooting struggles. He dropped 49 on the Timberwolves and 36 on the Trail Blazers. Against the Nuggets, he went for 27 points, 7 assists, and 7 boards. Against the Clippers, it was 37 points, 12 assists, and 8 rebounds. He's sparking one of the best offenses in the league, and it's happening without Eric Gordon, who was very negative out of the gate before suffering an injury. Clint Capela also put up huge numbers this week, averaging 17 points and 20 rebounds per game after missing the Timberwolves game. Russell Westbrook had a triple-double against Portland, but his flaws were under the spotlight when he bricked a last-second three against the Clippers. He just can't take that shot. It has to be in Harden's hands. The Rockets need him to play to his strengths, and let Harden play to his. 
Boston Celtics (11-4)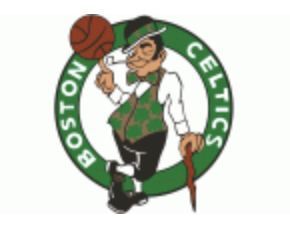 Last Week: 3 (↓3)
Last Week's Games: Kings (L, 99-100), Suns (W, 99-85), Clippers (L, 104-107 OT), Nuggets (L, 92-96)
Next Week's Games: Kings, Nets, @Nets
The Celtics went 1-3 this week, but they showed a lot of resolve in playing close games against elite competition without Gordon Hayward. They also fought back against the Nuggets after Kemba Walker suffered a scary head injury. Luckily, the injury doesn't appear to be very serious, so Boston won't be without Walker for more than a few weeks. Jayson Tatum and Jaylen Brown have stepped it up so far. Brown is averaging 18.8 points and 7.4 rebounds, both easily career highs. Tatum is averaging 20.5 and 7, also both career highs. Their shooting percentages haven't improved, but that's to be expected with the bigger roles. The one area that both could clearly improve is their passing, especially with Walker out. Still, both are looking like future studs, with Brown's ascension being especially surprising. If they can keep it up, Boston will have a very good chance at an Eastern Conference Finals appearance with Walker and Hayward back in the fold. 
Utah Jazz (10-5)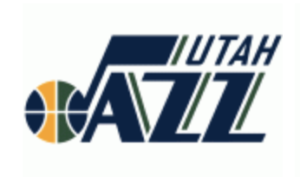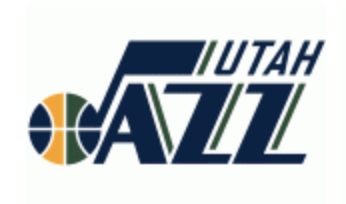 Last Week: 4 (↓1)
Last Week's Games: Timberwolves (L, 102-112), Timberwolves (W, 103-95), Warriors (W, 113-109)
Next Week's Games: Pelicans, @Bucks, @Pacers, @Grizzlies
This wasn't a very exciting week for Utah, but the end results were fine. Rudy Gobert averaged 12 points, 16 rebounds, and 4.3 blocks in a dominating week. His 7-block game against the Warriors was about as impressive as it gets. In the win against Minnesota, Bogdan Bogdanovic and Donovan Mitchell combined for 56. Against the Warriors, Mitchell and Mike Conley combined for 57. In the loss to Minnesota, those three combined for only 50. The league's best defense needs these guys to step it up on the other side of the ball more consistently. 
Los Angeles Clippers (11-5)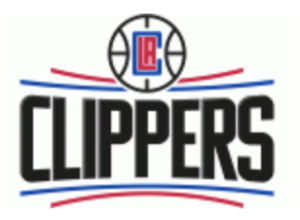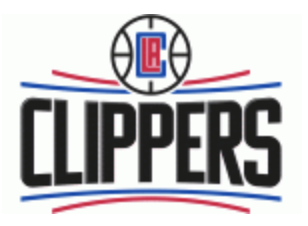 Last Week: 7 (↑3)
Last Week's Games: Hawks (W, 150-101), Thunder (W, 90-88), Celtics (W, 107-104 OT), Rockets (W, 122-119)
Next Week's Games: Pelicans, @Mavs, @Grizzlies, @Spurs
The Clippers got the job done this week, following a blowout win over the Hawks with three close wins that came down to the final seconds. The big story for Los Angeles this week was the real beginning of the Paul George and Kawhi Leonard pairing, as the duo played their first two games together against the Celtics and Rockets. The early returns were positive, with two wins over top-10 teams. George put up numbers across the board and Leonard was solid. It's clear that the unit needs more work, but the rest of the season will offer plenty of time for that (assuming that Kawhi is willing to play). It was also clear that Patrick Beverley, Montrezl Harrell, and Lou Williams are still going to be key. Against Boston, Williams went for 27, while Beverley put up 14 points, 7 assists, and 16 rebounds. Against Houston, Williams was huge down the stretch on the way to 26 points and 8 assists, while Harrell put up 18 points and 7 rebounds. 
Denver Nuggets (11-3)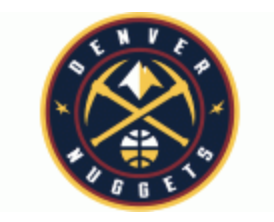 Last Week: 5 (↑2)
Last Week's Games: Grizzlies (W, 131-114), Rockets (W, 105-95), Celtics (W, 96-92)
Next Week's Games: Suns, Wizards
The Nuggets picked up three wins in three tries this week, including two very big wins to end the week. They just haven't looked particularly good doing it, likely due to their elite defense and below average offense. Regardless of how it looks, it's hard to argue with the results. Only the Lakers and Bucks have better records. Part of the visual problem is that Nikola Jokic is nowhere close to being a dark horse MVP candidate, as some expected going into the year. His statistical regression is clear. His scoring is down by nearly 3 points per game, his fouls are up by 0.5 per game, his steals and blocks are down by 0.1 and 0.2 per game, his assists are down by 1.2 per game, and his rebounds by 1.3 per game in only 0.4 less minutes. His free throw, field goal, effective field goal, and three point field goal percentages are all at career lows. His offensive rating of 108 is a full 10 points lower than his previous low of 118. And yet he's producing a career best in defensive rating and on-court +/- per 100 possessions, which means the team as a whole is performing even better. The solid starts of Paul Millsap and Will Barton are the likely reasons why, and they will need to keep it up while Jokic tries to find his form. 
Milwaukee Bucks (12-3)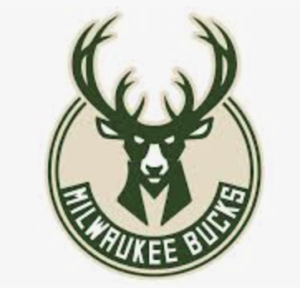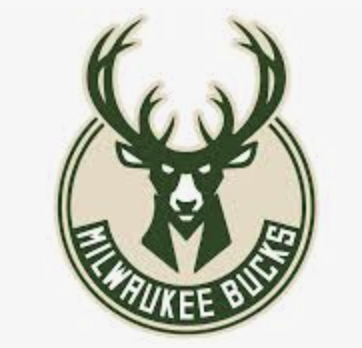 Last Week: 2 (-)
Last Week's Games: Pacers (W, 102-83), Bulls (W, 124-115), Hawks (W, 135-127), Trail Blazers (W, 137-129)
Next Week's Games: Pistons, Jazz, Hawks, @Cavs
The Bucks took care of business without Khris Middleton this week, winning four games against inferior teams without much difficulty. After a relatively sluggish start to the season, Milwaukee has picked up right where it left off last season and once again looks like the clear favorites in the East. The emergence of Boston, Miami, and Toronto has made the Eastern playoff picture a little more complicated than it seemed going into the year, but there shouldn't be much debate about who the top dog is. Everything starts with Giannis Antetokounmpo, who  continued his MVP-level form, averaging 30.7 points and 11.3 rebounds against Indiana, Chicago, and Atlanta before dropping an absurd 24 points, 19 rebounds, 15 assists triple-double on Portland. That was the 47th 15-15-15 triple-double in NBA history. Eric Bledsoe also continued his own great play, scoring 28 against Atlanta and 30 against Portland while throwing in at least 5 assists in each of the four games. Brook Lopez has picked it up in recent weeks after a slow start, and the bench, from George Hill and Pat Connaughton to Sterling Brown and Donte DiVincenzo, continued to produce. DJ Wilson got in on the action this week too, getting his first real minutes of the season against the Trail Blazers. The Bucks went 4-0 without their second All-Star, and looked really good doing it. Don't let the star power in other cities distract from what's going on in Milwaukee. Fear the Deer. 
Los Angeles Lakers (13-2)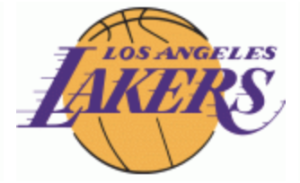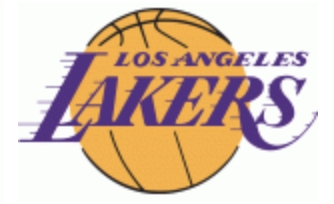 Last Week: 1 (-)
Last Week's Games: Hawks (W, 122-101), Thunder (W, 112-107), Thunder (W, 130-127)
Next Week's Games: @Grizzlies, @Spurs, @Pelicans, Wizards
The Lakers have won 6 straight and 13 of 14. I would say that's pretty good. Lebron James averaged 27 points, 11.7 assists, and 8 rebounds per game this week. I'll call that pretty good as well. Anthony Davis 33.5 points and 8.5 rebounds in the mini series against the Thunder, which isn't bad either. Los Angeles has been getting solid play from their rotation as well. It's hard to complain about this team's performance right now. Lebron is having an impact similar to that of vintage Lebron, even if he's doing it in slightly different ways. He's putting up a career high Assist % and is taking less twos than he has in any year other than last year. With all due respect to guys like Richard Jefferson and Channing Frye, this team has more talent from top to bottom than most of the Cavs teams that Lebron took to the Finals, especially with the injuries that Kevin Love and Kyrie Irving had to deal with during a few playoff runs. There's no reason to doubt Lebron's ability to take this team to the Finals as it stands if he can keep his current level of play up, but there are two big areas where the Lakers could improve to make that easier. The first is the shooting and playmaking of Anthony Davis. Davis has been very good as an overall scorer and rebounder, and he's leading the league in blocks per game (3.1). He's been a huge part of this team's success on both sides of the ball, but there's still potential to be tapped. Despite hitting 7 of 12 threes against the Thunder, Davis is still under 30% from deep on the year. He's also only averaging 3.4 assists per game, which is slightly down from last season. It's far from the end of the world if Davis plays just like he is now, but becoming a better shooter and secondary playmaker would make things even easier for Lebron. The second is the play of Kyle Kuzma. Kuzma has only played 10 games due to his offseason injury, so I won't focus too much on his struggles right now. His numbers are either down or the same pretty much across the board though, and the key to the Lakers reaching their potential might be Kuzma reaching his. It hasn't come all that close to happening yet. The Lakers are 13-2 despite these two points of concern, so things are still looking very good in LA.