Power Rankings
23 min read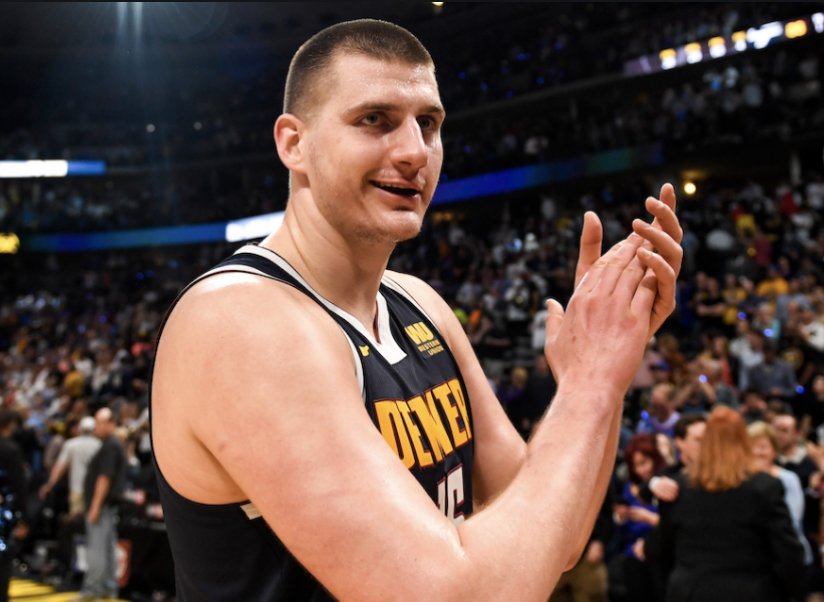 NBA POWER RANKINGS
Week 10
Atlanta Hawks (6-26)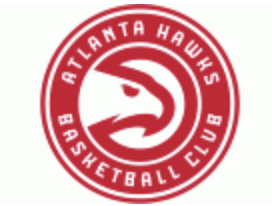 Last Week: 30 (-)
Last Week's Games: Nets (L, 112-122), Cavs (L, 118-121), Bucks (L, 86-112)
Next Week's Games: @Bulls, @Magic, @Celtics
This is quickly turning into a nightmare season for the Hawks. They lost by 10 in Brooklyn despite getting 47 points, 6 assists, and 8 boards from Trae Young. Against the Cavs, John Collins returned from his PED suspension to drop 27 points and 10 boards, Young dropped 30 points, 11 assists, and 6 boards, and DeAndre Hunter and Kevin Huerter combined for 42 points. It wasn't enough to beat one of the worst teams in the league. Then, the Hawks lost by 26 at home to a Bucks team missing Giannis and Eric Bledsoe. To make things even worse, Young went down with an ankle injury against Milwaukee and will miss at least one more game. 
Cleveland Cavaliers (9-22)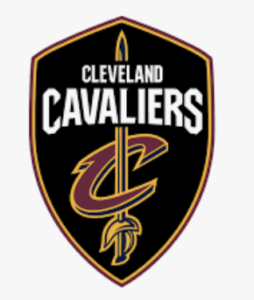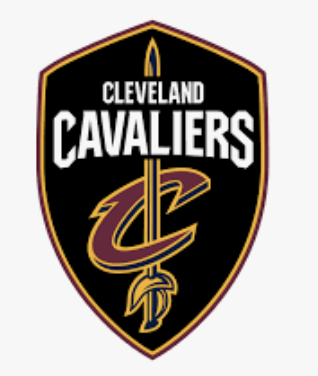 Last Week: 27 (↓2)
Last Week's Games: Hawks (W, 121-118), Celtics (L, 117-129)
Next Week's Games: @Timberwolves, @Raptors, Hornets
The Cavs are ahead of only the Hawks in net rating and average point differential. They weren't expected to be good, so it's hard to be too upset about that. All Cleveland can really do at this point is hope that John Beilein is able to continue to develop Colin Sexton, Darius Garland, Kevin Porter Jr, Cedi Osman, and whoever they are able to add in the draft over the next couple years. Rookie stretch big Dylan Windler is also a part of that young core, though he has yet to see the court this year due to injury issues. The big news in Cleveland this week was the trade of Jordan Clarkson to Utah for Dante Exum and a second-round pick. The Cavs have to be hoping that Exum's career can be revitalized under Beilein. Kevin Love and Tristan Thompson might be the next ones to go. 
New York Knicks (8-24)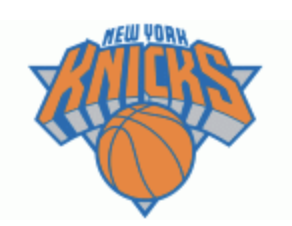 Last Week: 28 (-)
Last Week's Games: Bucks (L, 102-123), Wizards (L, 115-121), Nets (W, 94-82)
Next Week's Games: @Wizards, Trail Blazers, @Suns
The Knicks have gone 4-6 since David Fizdale was fired following a 4-18 start. That should be enough to prove that Fizdale wasn't getting the most out of this team, even if they still fall well short of being world beaters under interim coach Mike Miller. Julius Randle averaged 29.3 points and 7 boards in his best week as a Knick, and he has the rest of the season to prove that he belongs as a core piece alongside RJ Barrett and (potentially) Mitchell Robinson, Kevin Knox, Frank Ntilikina, and others. There are plenty of questions about Randle's fit, but he can help to limit those questions when he shoots like he did this week (10-21 from three). At the end of the day, New York needs talent, and Randle, when he's right, has plenty of that.  
Golden State Warriors (9-24)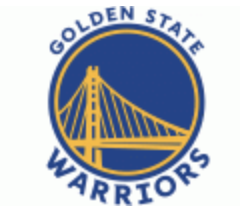 Last Week: 29 (↑2)
Last Week's Games: Timberwolves (W, 113-104), Rockets (W, 116-104), Suns (W, 105-96)
Next Week's Games: Mavs, @Spurs, @Timberwolves
There's nothing quite like the Rockets to get the Warriors going. Houston just can't seem to solve the puzzle that is Golden State, no matter who's playing for the Warrior. Golden State is now riding a 4-game win streak. Unfortunately, that momentum doesn't mean much in the grand scheme of things. The Warriors are still a pretty bad basketball team lacking in talent. D'Angelo Russell (27 points, 4.3 assists, 4 rebounds per game this week) is a clear exception to that, and he's probably played himself into a role on this team in future years if that wasn't previously the case. Another player to watch lately has been Damion Lee, a shooting guard who averaged 17.3 points and 9.7 boards per game this week. Both Lee and Ky Bowman have experienced success this year on two-way contracts, which means that the Warriors are likely going to have to do some maneuvering to make sure both stay in the Bay Area. That maneuvering should be a priority after Kendrick Nunn, Miami's new starting point guard, was snatched from Golden State's G League team last year. 
New Orleans Pelicans (9-23)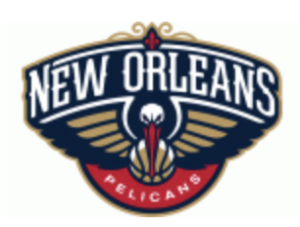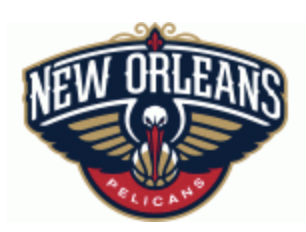 Last Week: 26 (-)
Last Week's Games: Trail Blazers (W, 102-94), Nuggets (W, 112-100)
Next Week's Games: Pacers, Rockets, @Lakers
The Pelicans snapped out of a terrible stretch (losses in 14 of 15 games) with two wins this week. Both wins came with good performances from a number of players. Against Portland, notable games came from Brandon Ingram (19 points, 11 boards, 5 assists), Derrick Favors (12 points, 13 boards), Jrue Holiday (21 points, 6 boards, 5 assists), and JJ Redick/E'Twaun Moore (29 points combined). Against Denver, notable games came from Ingram (31 points, 7 boards), Favors (8 points, 13 boards, 8 assists), Lonzo Ball (10 points, 9 assists), Holiday (20 points, 8 assists), Josh Hart (16 points and 9 boards), and Redick/Moore (25 points combined). This week, even without Zion, was a good reminder of why there was so much excitement in New Orleans heading into the year. Unfortunately, it might be too late to deliver on that excitement this season. This week, with three games against clear playoff teams, might be the last chance to change that. We'll call it the last stand of the '19-'20 Pelicans. 
Washington Wizards (9-21)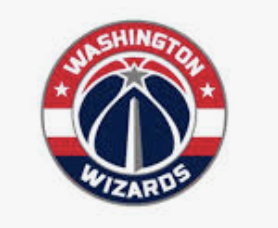 Last Week: 25 (-)
Last Week's Games: 76ers (L, 108-125), Knicks (W, 121-115), Pistons (L, 102-132)
Next Week's Games: Knicks, Heat, Magic, Trail Blazers
The Wizards have a very good offense and the worst defense in the league. As long as the latter is true, they won't win games consistently. There are only so many ways to say that, which is not ideal, because it's become the story of the season in Washington. Unfortunately, injuries are starting to become a subplot, as Thomas Bryant (twelve straight games), Moe Wagner (seven straight games), Rui Hachimura (five straight games), Davis Bertans (two straight games), and Bradley Beal (no missed games but questionable for next game) are all dealing with injuries. To make matters worse, Isaiah Thomas was hit with a 2-game suspension when he confronted a pair of expletive-yelling fans. It's hard to win with a bad defense, but it's even harder to win with a bad defense and a ton of injuries. Unless you're playing the Knicks. 
Memphis Grizzlies (12-20)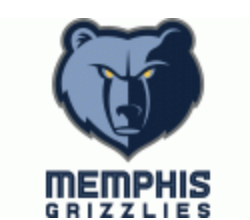 Last Week: 24 (-)
Last Week's Games: Kings (W, 119-115), Spurs (L, 115-145), Thunder (W, 110-97)
Next Week's Games: @Nuggets, Hornets, @Kings
It appears that the young Grizzlies might have a knack for winning, as they are tied with the Bulls and Pistons for the 19th best record in the league despite ranking 24th in both net rating and average point differential. That might be a good sign for the future, but Memphis would probably prefer to take a few more losses as the season continues. This team isn't going anywhere this year, so they might as well optimize their chance to grab another stud in the draft. In other news, Jaren Jackson Jr. averaged 20 points per game this week as he continues to improve on his slow start. 
Charlotte Hornets (13-21)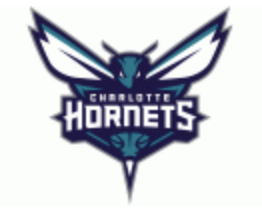 Last Week: 22 (↓1)
Last Week's Games: Jazz (L, 107-114), Celtics (L, 93-119), Thunder (L, 102-104 OT)
Next Week's Games: @Grizzlies, Celtics, @Cavs
Charlotte's early season success in close games is beginning to turn around, as they've now lost three straight games that were decided by single digits. They've lost four straight overall, and five of six, to fall 2.5 games out of the playoff hunt. That's probably a good thing, because the Hornets are another team that just needs more talent. Devonte' Graham (19.3 points and 7.5 assists per game, 41% from deep) figures to be a big part of this team in the future, though he needs to be more efficient inside the arc (only 36% shooting on twos). So does PJ Washington, who has had a solid rookie season so far (12.3 points and 5.3 boards per game, also 41% from deep). Miles Bridges is putting up counting stats that are nearly identical to Washington's (same points per game, 0.2 less rebounds per game, 0.1 less assists per game), but he's been less efficient. On the other hand, he's still only 21, so there's no reason to get rid of him even if he'll need to show more if he's going to be a starter on a good team. Outside of those three, it's not clear who will be a major player in Charlotte for the long haul. Terry Rozier probably will be because of his contract, and he has been playing pretty well lately. Still, he might not be the long-term solution in the backcourt next to Graham. Unless Malik Monk or Dwayne Bacon manage to make some huge leaps going forward, those four might be it. It would be in Charlotte's best interests to get a high pick. They just need to make a good decision with that pick, something that they have struggled with in years past. 
Minnesota Timberwolves (11-19)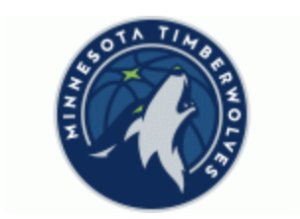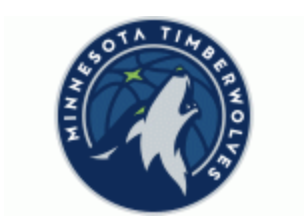 Last Week: 20 (↓2)
Last Week's Games: Trail Blazers (L, 106-113), Warriors (L, 104-113), Kings (W, 105-104 OT)
Next Week's Games: Cavs, Nets, @Bucks, Warriors
Karl Anthony-Towns missed all three games this week, and is questionable heading into next week. The Timberwolves went 1-2 without him, which isn't really that bad considering the lack of depth here. Minnesota broke an 11 game losing streak with an overtime win over the Kings, but they've still lost 13 of 16. This season has begun to skid off the rails after a hot start, and we're now in full-blown trade rumors season for Towns. There is no indication whatsoever that the Timberwolves are even considering trading him, but, in a shocking turn of events, it would appear that the Knicks think they have a chance at landing the star big man. Minnesota is still only 2 games back of the 8 seed, but the problem is that there's no one waiting in the wings to turn this thing around. They lost 9 of 12 before Towns's injury. On the bright side, Andrew Wiggins continued to play well (24.3 points, 3.3 assists, and 7.7 rebounds per game this week) and Gorgui Dieng stepped up with Towns out, averaging 15.7 points and 11.7 boards per game. Towns might not be on the trading block, but Dieng might be someone to watch. He's buried behind Towns in Minnesota, but he can produce if given a role. 
Detroit Pistons (12-20)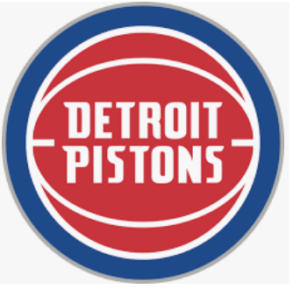 Last Week: 21 (-)
Last Week's Games: Bulls (L 107-119), 76ers (L, 109-125), Wizards (W, 132-102)
Next Week's Games: @Spurs, @Jazz, @Clippers
On the bright side, the Pistons are 17th in average point differential. They should have a slightly better record than they have right now. On the not so bright side, it's been a really dreary season so far in Detroit, and this week did nothing to change that. The biggest problem for Detroit has been injuries. Reggie Jackson has barely played. Luke Kennard is now out for two weeks with a knee injury. Derrick Rose and Blake Griffin have both missed time with various ailments, and it appears that Griffin's injury history has finally fully caught up to him. In 17 games this season, he's averaging 15.7 points (down 8.8 from last year), 4.8 rebounds (down 2.7), and 3.4 assists (down 2) on 24% from three (down 12%) and 36% from the field (down 10%). Detroit's ability to become anything more than a stumbling mess of mediocrity will depend on Griffin's ability to find his old form. 
Chicago Bulls (12-20)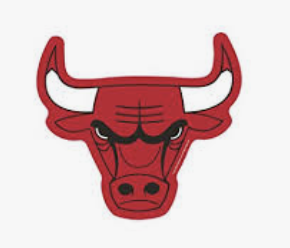 Last Week: 23 (↑3)
Last Week's Games: Pistons (W, 119-107), Magic (L, 95-103)
Next Week's Games: Hawks, Bucks, Jazz
The Bulls split two games against teams right around them in the standings. Zach LaVine (33 points, 5 boards/assists), Coby White (19 points and 5 boards), Lauri Markkanen (15 points and 7 boards), and Wendell Carter Jr. (12 points and 12 boards) were all decent or better against Detroit. Against Orlando, LaVine put up 26 points and 8 boards, but White, Markkanen, and Carter combined for only 25 points, with Carter pitching also in 10 boards. There's a pretty clear contrast there, and it will be the difference between wins and losses as the season continues. The Bulls are still within 2.5 games of the Magic for the 8 seed. Something else to watch – Tomas Satoransky appears to have found his groove, as he's averaged 16 points, 6.8 boards, and 5 assists over the last 4 games. He hasn't kept any of his mini hot streaks going so far this season, but the Bulls would benefit if he can stretch this one out. 
Phoenix Suns (11-20)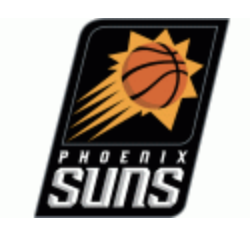 Last Week: 19 (-)
Last Week's Games: Rockets (L, 125-139), Nuggets (L, 111-113), Warriors (L, 96-105)
Next Week's Games: @Kings, @Trail Blazers, @Lakers, Knicks
The Suns have now lost 8 in a row and 16 of 20 after a 7-4 start. The 4-16 stretch is larger and likely more telling than the 7-4 stretch, and pretty much everyone has faded after hot starts. No one put up big numbers with consistency this week, though there were some solid individual games. There is room for hope in Phoenix, however. DeAndre Ayton should be back soon from an ankle injury that happened right after his return from his PED suspension. The Suns are also still only 2.5 games out of the playoffs, with two big games against the Kings and Trail Blazers kicking off next week and providing a chance to close that gap. Even if that doesn't happen, Phoenix's start to the season has me feeling a lot better about this team's future than I was heading into the year. If they can harness that energy and quality of play again, there's plenty of time to make a run at the playoffs. That didn't seem possible a few months ago, so the Suns are still in a solid spot. 
Sacramento Kings (12-19)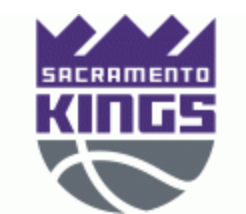 Last Week: 16 (↓2)
Last Week's Games: Grizzlies (L, 115-119), Rockets (L, 104-113), Timberwolves (L, 104-105 OT)
Next Week's Games: Suns, @Nuggets, Clippers, Grizzlies
The Kings had a chance to take advantage of a relatively easy week and climb up the Western standings. They failed. Another set of injuries to De'Aaron Fox (day-to-day with back spasms) and Marvin Bagley III (unknown with a left foot injury) put the cherry on top of a brutal week. On the bright side, like pretty much every team, the Kings are still in the playoff hunt. They're just two games behind the 8 seed. Unfortunately, they have to depend on Luke Walton to lead them to the postseason. 
San Antonio Spurs (12-18)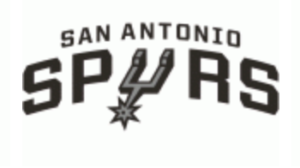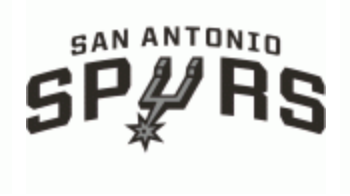 Last Week: 17 (-)
Last Week's Games: Clippers (L, 134-109) Grizzlies (W, 145-115), Mavs (L, 98-102)
Next Week's Games: Pistons, Warriors, Thunder
The Spurs were crushed by the Clippers, blew out the Grizzlies, and lost a close game to the Mavs. That's not a terrible week, though it obviously could have been much better. San Antonio is currently 1 game out of the playoffs. They have three winnable games this week, and winning at least two would be good. It's going to be interesting to watch what happens with LaMarcus Aldridge and DeMar DeRozan as the trade deadline nears. The Spurs might not make the playoffs without them, but both stand in sharp contrast to the playing style of their group of young guys. Another problem is that those two don't really fit in many places, which is a big part of the reason Toronto traded DeRozan to the Spurs in the first place. I don't know what the Spurs would get for either, and that might eliminate any incentive to trade them. 
Portland Trail Blazers (14-18)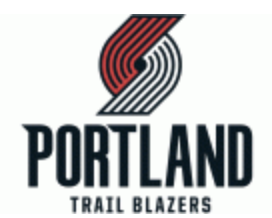 Last Week: 15 (↓1) 
Last Week's Games: Timberwolves (W, 113-106), Pelicans (L, 94-102), Jazz (L, 115-121)
Next Week's Games: Lakers, Suns, @Knicks, @Wizards
Portland lost 2 of 3 this week, but held on to the 8 seed because no one else is really doing much to take it from them. They're going to be involved in a lot of trade rumors in the coming weeks, but it's not clear where they'll get the assets to make anything more than marginal improvements. Damian Lillard (27 points and 7.3 assists per game this week) and CJ McCollum (23.3 points) led the way this week, with Carmelo Anthony, Hassan Whiteside, Anfernee Simons, Skal Labissiere, and Kent Bazemore providing inconsistent help. The Blazers will need more consistency from those guys to stay ahead of the pack down the line. 
Orlando Magic (14-17)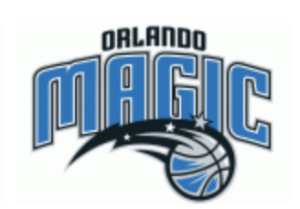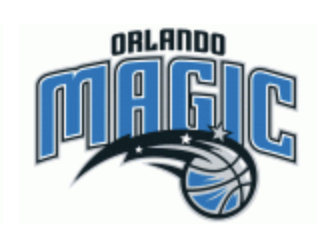 Last Week: 18 (↑3)
Last Week's Games: Bulls (W, 103-95), 76ers (W, 98-97)
Next Week's Games: @Bucks, Hawks, @Wizards, Heat
The Magic had a very good week, pulling within 2.5 games of the 7 seed (Nets) and pushing their lead over the 9 seed (Bulls/Hornets/Pistons) to 2.5 games. For now, the 8 seed is theirs. Aaron Gordon had a solid week, averaging 17.5 points and 11 boards per game. Nikola Vucevic also put up good numbers, going for 18.5 points, 9.5 boards, and 7 assists per game. Those two playing well will be a big part of the Magic's effort to maintain their hold on a playoff spot. Terrence Ross, Markelle Fultz, and Evan Fournier all continued to score, and Jonathan Isaac continued to show some signs of offensive improvement. Orlando will probably need more than those six to do anything beyond just making the playoffs, so they might be a team to watch for trades as the deadline approaches, though they're not exactly strapped with assets. 
Oklahoma City Thunder (16-15)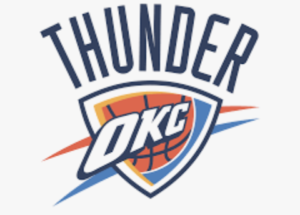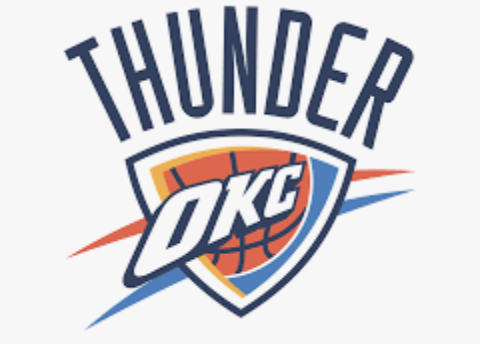 Last Week: 14 (-)
Last Week's Games: Clippers (W, 118-112), Grizzlies (L, 97-110), Hornets (W, 104-102 OT)
Next Week's Games: @Raptors, Mavs, @Spurs
With Danilo Gallinari out all week, the Thunder took advantage of Kawhi Leonard's absence to take down the Clippers before barely managing to split two games against the Grizzlies and Hornets. At the end of the day, they went 2-1 and pushed their lead over the 8 seed to 2.5 games. That's all that matters. Ugly wins are still wins, especially for teams fighting for playoff spots. As we said last week, it will be very interesting to see how Oklahoma City handles their moveable veterans as the deadline approaches. With the weakened West, this is probably a playoff team if they hold serve. Is that worth missing out on potential assets in the trade market? Steven Adams (16.7 points and 11.7 rebounds per game), Shai Gilgeous-Alexander (26.7 points per game), Chris Paul (17 points, 7.7 assists, 6.7 boards), and Dennis Schroder (24 points per game) all stepped up this week in Gallinari's absence. 
Brooklyn Nets (16-14)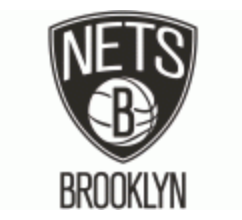 Last Week: 13 (-)
Last Week's Games: Hawks (W, 122-112), Knicks (L, 82-94)
Next Week's Games: @Rockets, @Timberwolves, @Mavs
In an ideal world, you would not be losing 61-79 to the Knicks going into the fourth quarter. Unfortunately, the Nets were not in an ideal world this week. Spencer Dinwiddie put up 25 points and 8 rebounds in what was otherwise a pretty ugly effort for Brooklyn. On the bright side, Caris LeVert is "getting closer" to a return, though it might not come this week. Kyrie Irving, on the other hand, does not appear to have any sort of return timetable. The severity of his shoulder injury is unclear, and rumours about emotional/mental issues are beginning to surface. Whether they're true or not, this is not an ideal situation for a player who has struggled in the spotlight since helping LeBron beat the 73-win Warriors. Dinwiddie (29.9 points and 6.4 assists per game in December) has stepped into the void created by Irving's absence, but the Nets would probably prefer to have Irving leading the way. 
Utah Jazz (19-12)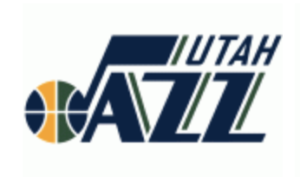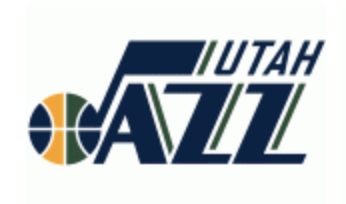 Last Week: 12 (-)
Last Week's Games: Hornets (W, 114-107), Heat (L, 107-110), Trail Blazers (W, 121-115)
Next Week's Games: @Clippers, Pistons, @Bulls
This was a good week for the Jazz, as they look to turn things around and put themselves back in the title conversation. That won't happen immediately, but weeks like this will get them going in the right direction. Joe Ingles's return to form should also help. After scoring 10 or more points in only 8 of his first 24 games this season, Ingles has done it each of the last 7 games. Over those 7 games, he's averaging 19 points, 5.6 rebounds, and 4.7 assists while hitting 56% of his threes. The Jazz are 6-1, which is partly due to an easy schedule and partly due to Ingles's improvement. Utah also added Jordan Clarkson this week to boost the bench. The move should also help to make up for the absence of Mike Conley, who has only played one game since December 2 due to a hamstring injury. The injury hasn't made many waves with Conley's struggles so far this season, but the Jazz's chances to compete with the best likely hinge on getting everything Conley has out of him. An extended injury isn't going to make that any easier. 
Indiana Pacers (21-11)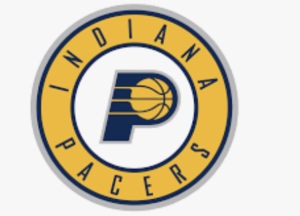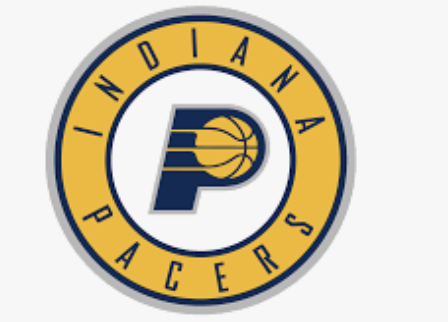 Last Week: 11 (-)
Last Week's Games: Bucks (L, 89-117), Raptors (W, 120-115 OT), Heat (L, 112-113)
Next Week's Games: @Pelicans, 76ers, Nuggets
From last week's Power Rankings: The Pacers just keep winning. Nothing else matters…This week offers three chances to keep that run going. Winning two of three would be huge. Indiana almost did it, coming within a point of beating the Raptors and Heat despite playing without Malcolm Brogdon in both games. I would point out that Jeremy Lamb missed the Bucks game, but the Pacers needed a lot more than Jeremy Lamb to make up a 28 point gap. The winning run hit a little bump this week, but the same message applies. Win two of three, and the Pacers will continue to be in a solid spot. Right now, they're sitting in the 6 seed, 0.5 games behind Toronto, 1 game behind Philadelphia, and 2.5 games behind Boston and Miami. That's a little better than expected without Victor Oladipo, and if they can keep this up, they have a very good shot at grabbing a top 4 seed when he gets back in the fold. 
Toronto Raptors (21-10)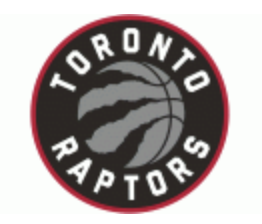 Last Week: 10 (-)
Last Week's Games: Mavs (W, 110-107), Pacers (L, 115-120 OT), Celtics (L, 102-118)
Next Week's Games: @Celtics, Thunder, Cavs, @Heat
With Pascal Siakam, Marc Gasol, and Norman Powell out indefinitely, the Raptors are just going to have to tread water for a while. Getting more minutes for Chris Boucher and Terence Davis will likely help improve the bench down the road, but, at the moment, it's not enough to replace the production of the injured. Kyle Lowry and Fred VanVleet are leading an inconsistent offensive team with Siakam out, and it's not going to be easy to win games. Toronto needed a huge comeback to sneak by Dallas, and Boston bested them without much difficulty. The Raptors will need to take care of business against bad teams like the Cavs and grab wins where they can get them against the rest. If anyone can pull off that grind mentality, it's probably this team. There's a pretty significant gap between the top 6 and the rest in the East, so Toronto probably doesn't need to worry about making the playoffs. That being said, seeding could become an issue if Siakam, Gasol, and Powell remain out for a while. 
Houston Rockets (21-10)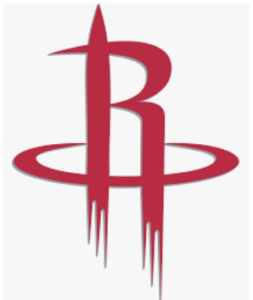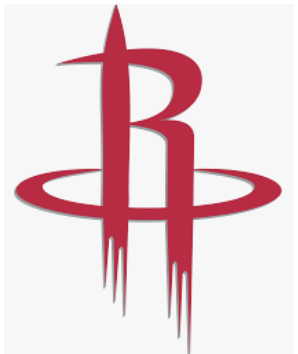 Last Week: 7 (↓2)
Last Week's Games: Suns (W, 139-125), Kings (W, 113-104), Warriors (L, 104-116)
Next Week's Games: Nets, @Pelicans, Nuggets, 76ers
The Rockets took care of business before Christmas, which was good. Christmas itself, on the other hand, was not good for Houston, as their flaws were put on full display in the loss to the Warriors. When James Harden is on the bench or not fully assertive as a scorer, the Rockets struggle. This version of Russell Westbrook is best utilized in transition and as a driver. He should not be taking jumpers and seeking out isolation looks because Harden can't find his groove. That's not the formula for success in Houston, and it likely won't be at any point this season. Eric Gordon, who will return this week, can also find his own shot, but, like Westbrook, he probably shouldn't be used as a primary option. That role, night in and night out, falls on Harden. He has to deliver, and if he doesn't, the Rockets won't get to where they want to go. 
Philadelphia 76ers (23-11)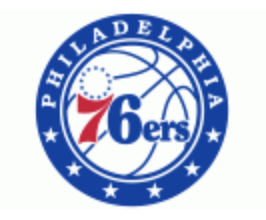 Last Week: 9 (↑1)
Last Week's Games: Wizards (W, 125-108), Pistons (W, 125-109), Bucks (W, 121-109), Magic (L, 97-98)
Next Week's Games: @Heat, @Pacers, @Rockets 
Two weeks ago, we jumped the gun on the Sixers being back by putting them all the way up at 4th. Last week, we may have gone too far in the opposite direction. This is a hard team to figure out. On Christmas, they dominated the Bucks behind a record-tying performance from deep and star-level play on both ends from Joel Embiid. On Friday, they lost to the Magic. The Christmas win showed what this team can be when Embiid is at his best and the shooters are making shots. The problem is that Philadelphia has yet to show that quality of play with any sort of consistency. Additionally, making 21 threes in a game is very good, but it's also roughly 10 more than the Sixers make in an average game and the record for most threes ever made by a Sixers team. The odds of that happening again are low, as are the odds of Giannis again missing more field goals than he ever has before (though credit must be given here to Embiid's defense). At their best, the Sixers are title contenders. The problem is that their best has often seemed out of reach. A three-game road trip against playoff teams offers a chance to show that they can produce impressive efforts with consistency. 
Denver Nuggets (19-8)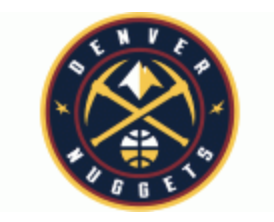 Last Week: 8 (↑1)
Last Week's Games: Lakers (W, 128-104), Suns (W, 113-111), Pelicans (L, 100-112)
Next Week's Games: Grizzlies, Kings, @Rockets, @Pacers
This was a solid week of results for the Nuggets, who have now won 7 of 8 to get within 2.5 games of the 1 seed in the West. Denver is sitting in the 3 seed, also trailing the Clippers by 0.5 games, with Dallas and Houston trailing them by a game or less. Even better is the rounding into form of Nikola Jokic, who is averaging 20.3 points, 9.6 rebounds, and 7.8 assists per game in December. Those numbers are much closer to last year's numbers (20.1, 10.8, and 7.3) than his numbers in October (15, 11.2, 6.4) or November (15.8, 10, 5.8). Jokic has scored in double digits in 11 straight games, a run that started on December 6. Over those 11 games, he's putting up 22.3 points, 10 boards, and 7.7 assists. Those are the numbers that Denver needs out of their star. 
Miami Heat (23-8)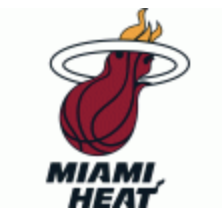 Last Week: 6 (-)
Last Week's Games: Jazz (W, 110-107), Pacers (W, 113-112)
Next Week's Games: 76ers, @Wizards, Raptors, @Magic
The Heat keep winning close games. They now have 10 wins by single digits, with 4 of those coming in the last two weeks. As a result, they're only 8th in average point differential despite having the 4th best record in the league by winning percentage. Regardless of the point differentials, Miami is winning on the back of a strong group effort. This week, some standouts were Bam Adebayo (18 points, 14 boards, 6 assists per game), Jimmy Butler (20 points, 8.5 boards, 4 assists), Kendrick Nunn (13.5 points, 3 boards, and 3.5 assists), Goran Dragic (14.5 points, 4.5 boards, and 3.5 assists), Tyler Herro (13.5 points and 7.5 boards), and Duncan Robinson (11.5 points per game). The Heat are deep, and they're tied with the Celtics for the 2 seed, 4 games back of the Bucks. They have two home games against fellow Eastern competitors this week (76ers, Raptors). Those games should offer a bit of a measuring stick as to where the Heat really stack up. 
Dallas Mavericks (20-10)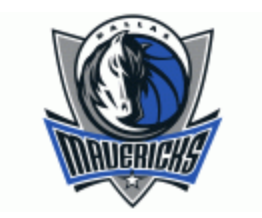 Last Week: 4 (↓1)
Last Week's Games: Raptors (L, 107-110), Spurs (W, 102-98)
Next Week's Games: @Warriors, @Lakers, @Thunder, Nets
The Mavs held a 23-point lead after three quarters in Toronto. They let it slip away in the fourth, and that spoiled what should have been a good week. Luka Doncic returned against the Spurs and came 2 assists short of a triple-double, and the rest of the Mavs showcased their own talents by beating the Bucks (minus Eric Bledsoe) and Sixers without him while keeping it close against the Heat (minus Goran Dragic and Justise Winslow), Celtics (minus Gordon Hayward and Marcus Smart), and Raptors (minus Siakam, Gasol, and Powell). The Mavs are deep, they have Doncic, they have the best offense in the league by offensive rating, and they're right in the thick of the battle for the top spot out West. One potential issued for Dallas is defense, as they're average on that side of the ball. 
Los Angeles Lakers (24-7)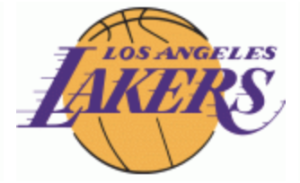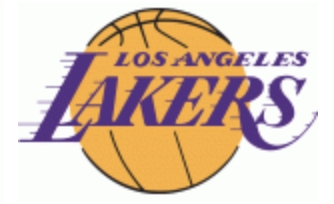 Last Week: 2 (↓2)
Last Week's Games: Nuggets (L, 104-128), Clippers (L, 106-111)
Next Week's Games: @Trail Blazers, Mavs, Suns, Pelicans
The Lakers have lost four in a row after a 24-3 start. Their lead on top of the West has shrunk to 2 games, and LeBron is now suffering through a series of nagging injuries. None of those things are good, but LeBron's injury issues are the most concerning. James missed the first game of the week, and his absence was clearly felt in the 24-point loss to the Nuggets. Anthony Davis is a dominant defender and scorer, but he doesn't lift his teammates like LeBron does. As his career up to this point has shown, he can give you 30 and 10 without too much difficulty, but he can't consistently give you a win without help. The Lakers are 3.5 points worse per 100 possessions with Davis on the court than they are with Davis on the bench. They're 12.2 points better per 100 possessions with LeBron on the court. Davis is important, but LeBron is essential. The Lakers need to make sure they get to the postseason with him intact, or they won't do much this summer. 
Boston Celtics (22-7)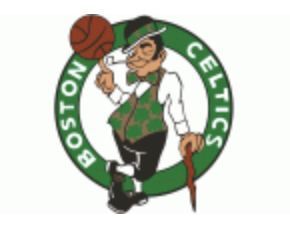 Last Week: 3 (-)
Last Week's Games: Hornets (W, 119-93), Raptors (W, 118-102), Cavs (W, 129-117)
Next Week's Games: Raptors, @Hornets, Hawks
The Celtics were never seriously challenged this week. They won easily against the Cavs and Hornets, and their convincing Christmas win in Toronto was impressive despite the absence of Siakam, Gasol, and Powell. Jayson Tatum led the way with 39 points and 12 rebounds against Charlotte, Jaylen Brown led the way with 30 in Toronto, and Tatum and Brown combined for 64 against Cleveland. Kemba Walker averaged 19.3 points and 4 assists to complement what has become one of the best wing duos in the league, and Gordon Hayward returned from injury against Toronto with 14 points, 6 assists, and 5 boards. The Celtics are tied with the Heat for the 2 seed, but they still sit 4 games back of the Bucks. Staying in that 2-3 range, and on the opposite side of the Bucks in the playoff bracket, should be the goal unless Milwaukee slips up and opens the door to the 1 seed.  
Los Angeles Clippers (23-10)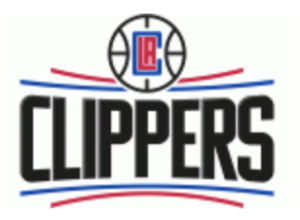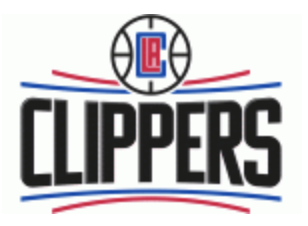 Last Week: 5 (↑3)
Last Week's Games: Spurs (W, 134-109), Thunder (L, 112-118), Lakers (L, 106-111)
Next Week's Games: Jazz, @Kings, Pistons
The Clippers are the kings of Los Angeles until the Lakers prove otherwise after starting the season series up 2-0. It appeared for most of the game that the Lakers would win and be able to discount their season opening loss to the Clips as an early learning experience. Instead, the Lakers stumbled down the stretch, Patrick Beverley swallowed LeBron on a key last-second possession, and Kawhi put up 35 to make up for underwhelming scoring nights for Paul George and Lou Williams. The Clippers again showed that they can play with anybody when fully healthy, and they have only suffered one convincing loss with all of their key pieces available (Milwaukee). Leonard missed the game against the Thunder, so that loss doesn't put much of a damper on this week for LA. It's all about the playoffs, and the Clippers appear to be set up to thrive this summer. 
Milwaukee Bucks (28-5)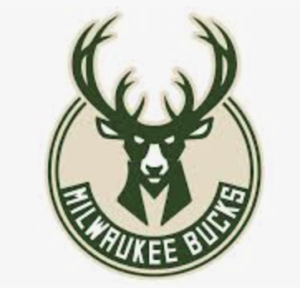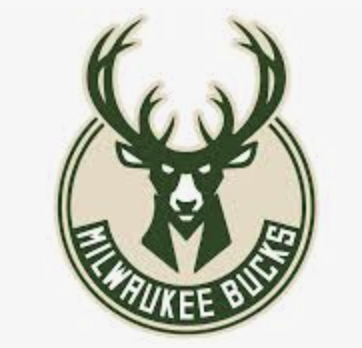 Last Week: 1 (-)
Last Week's Games: Knicks (W, 123-102), Pacers (W, 117-89), 76ers (L, 109-121), Hawks (W, 112-86)
Next Week's Games: Magic, @Bulls, Timberwolves
This wasn't a bad week for the Bucks, though it could have been much better with a win against the Sixers. Sandwiched around the disappointing Christmas loss in Philadelphia were three big wins by an average of 25 points. Eric Bledsoe missed all four games while Giannis missed the Atlanta game with back soreness. Milwaukee holds a 4 game lead over the rest of the East, and they stand 3 games above the struggling Lakers for the best record in the league. They still boast a top 2 offense and defense, and they are still on pace to break the all-time record for average point differential, now by 0.8 points. One loss isn't more important than 32 other games, especially considering that the Sixers tied their franchise record with 21 made threes (previous average on the season was 10.8) while forcing Giannis to miss more shots than he ever had in a single game. Pigs will fly before those two things happen in the same game again, though it does appear that Giannis has some work to do when it comes to taking on the best version of Joel Embiid.