Power Rankings
32 min read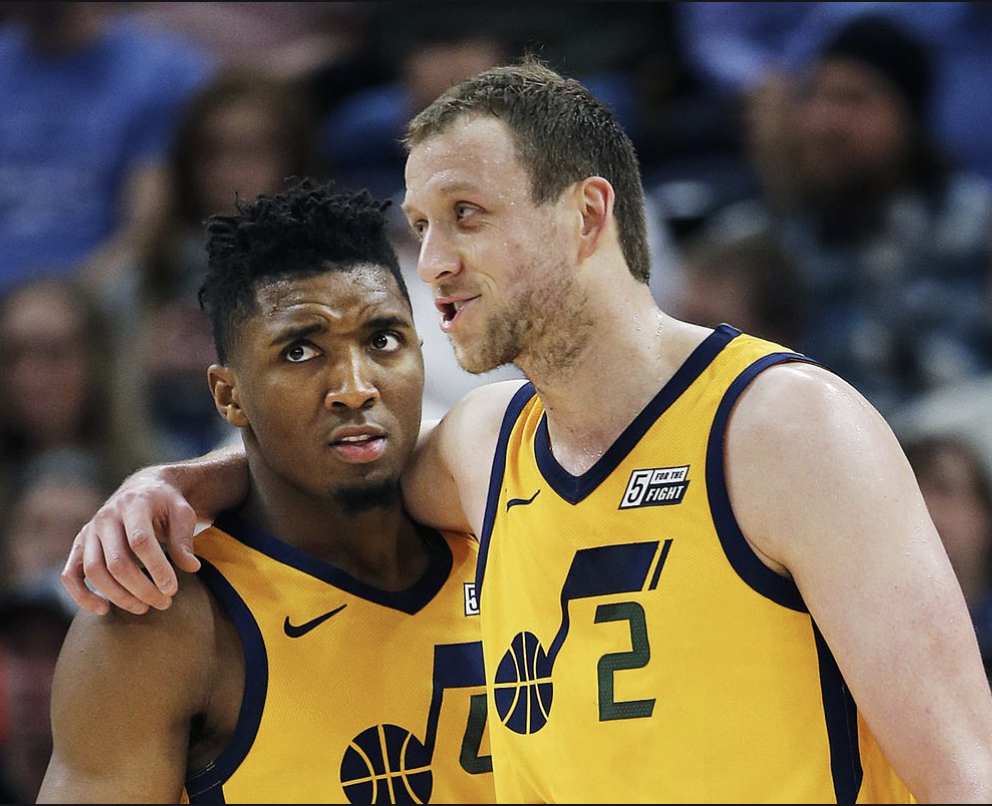 NBA POWER RANKINGS
Week 11
Atlanta Hawks (7-28)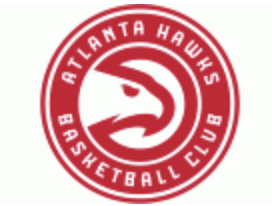 Last Week: 30 (-)
Last Week's Games: Bulls (L, 81-116), Magic (W, 101-93), Celtics (L, 106-109)
Next Week's Games: Pacers, Nuggets, Rockets, @Wizards
Losing 81-116 to the Bulls is…not good. We'll leave it at that because the Hawks were without Trae Young. On the bright side, John Collins went off for 34 points. On the other hand, that means the rest of the Hawks scored 47 points total, so there might not be a bright side here. Young also sat out against Orlando, but De'Andre Hunter (16 points and 6 boards), Collins (10 points and 11 boards), Alex Len (18 points and 12 boards), and former Florida Gulf Coast guard Brandon Goodwin (21 points and 6 assists) did enough to get the win. Against Boston, Young returned with 28 points, 10 assists, and 5 boards while Collins, Hunter, and Kevin Huerter (44 points combined) aided the strong effort before it was derailed by a back injury to Collins. He should be back at some point this week, but it's obviously an unfortunate blow for Atlanta. Still, those are the types of performances that the Hawks will want to see as the season continues.
The big news in Atlanta this week is trade talk surrounding Andre Drummond. According to reports, a first rounder and an expiring contract (Chandler Parsons, Allen Crabbe, and/or Evan Turner) would likely join "other assets" in Detroit if this trade were to happen. Drummond, despite his shortcomings (no outside presence offensively, past playoff struggles), is an elite defender and interior presence on both sides of the court. He should also theoretically fit with Collins, who has spent a ton of time in the 4 spot and is hitting roughly 37% of his threes so far this season. Drummond would undoubtedly make the Hawks better, and an immediate boost might be necessary to assuage Trae Young with the terrible start Atlanta has had. All that being said, it might be smarter for the Hawks to wait for this offseason and make a run at Drummond in free agency. Drummond has a player option that he is likely to decline, and if  "other assets" means parting ways with Collins, Hunter, Huerter, or Cam Reddish, it might be too steep a price to pay even if Drummond eventually ends up elsewhere. I would not want to be the one making the decision if it comes down to that, but this is an easy call for Atlanta if the Pistons are willing to accept a lesser price. 
Cleveland Cavaliers (10-24)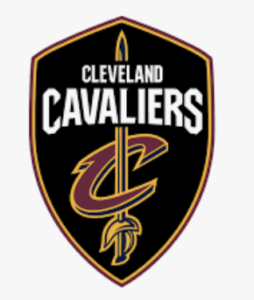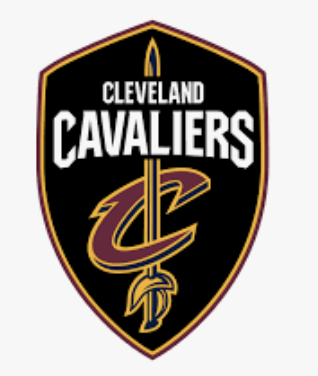 Last Week: 29 (-)
Last Week's Games: Timberwolves (W, 94-88), Raptors (L, 97-117), Hornets (L, 106-109)
Next Week's Games: Thunder, Timberwolves, Pistons, @Pistons
Colin Sexton this week – 20 points per game. Darius Garland this week – 14.7 points, 5 assists, and 2.7 rebounds per game. Cedi Osman this week – 12.7 points and 4 rebounds per game. Kevin Porter Jr. this week – 10.7 points and 4 rebounds per game. Those are solid numbers, and the future production of those four, along with that of Dante Exum and, eventually, Dylan Windler, will be the on-court thing to watch in Cleveland as the season progresses. The off-court thing to watch is potential trades for Tristan Thompson and Kevin Love. Thompson is averaging a double-double and would bring leadership and toughness to any team that trades for him. Boston is my team to watch here, as they could use some help in the paint, but there doesn't appear to be a frontrunner in the Thompson sweepstakes as of now.
Love has received plenty of interest and will likely be moved before the deadline (February 6). He also has 3 years and 90 million dollars remaining on his contract, is 31 and injury prone, and is more of a good third/fourth-option than a star. The Trail Blazers, Raptors, Suns, and Nuggets are the top teams being mentioned right now. Portland, Love's hometown, could use the frontcourt help, but they're also lacking in depth and salary flexibility. Trading for Love wouldn't help them in either area. The Raptors are going to be mentioned in a variety of rumours due to their injuries, but it's hard to see Masai Ujiri pulling the trigger on Love given the return the Cavs are asking. Love would make the Suns better, and they have some young pieces that the Cavs would probably like. On the other hand, Love doesn't make them championship contenders, and he also limits their ability to make moves in the future. A trade to Phoenix is possible, but it might not be the smartest long-term move for the Suns, who are finally making strides towards competing. That leaves the Nuggets. They have some young pieces (Malik Beasley, Juancho Hernangomez), and Love playing alongside Nikola Jokic would be fun offensively. The problem here is Paul Millsap, who would need to be a piece of the deal to make the money work. Millsap is shooting well over 40% from three and anchoring Denver's defense, and a Millsap-Love swap does nothing for the Cavs. I'm not sure that they would get much else in this trade either. Maybe they get Beasley or Hernangomez if the Nuggets really want Love, but it's hard to see Denver going far beyond a simple Millsap-Love swap. All that said, if the Nuggets want to go all in on their rapidly improving offense, they might decide that Love is their guy. 
Golden State Warriors (9-24)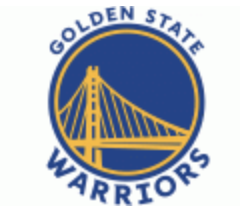 Last Week: 27 (↓1)
Last Week's Games: Mavs (L, 121-141), Spurs (L, 113-117 OT), Timberwolves (L, 84-99)
Next Week's Games: Pistons, @Kings, Bucks, @Clippers
Golden State's four-game winning streak died in the third quarter against Dallas, a quarter that the Mavs won 45-24. The Warriors followed that game up with a close loss to the Spurs and a loss to the KAT-less Timberwolves that was essentially decided in the first quarter (34-19 Minnesota). Against Dallas, D'Angelo Russell put up 35 points, 6 assists, and 4 boards in his only action of the week. Russell is putting up similar numbers to last year's all-star season, but he hasn't very durable so far (11 missed games). He said this week that he wants to be a Warrior long-term, and there's no indication that he is on the trading block as the deadline approaches. Of course, with Steph Curry and Klay Thompson waiting in the wings, there's always going to be outside questions about Russell's role in the Bay Area. Who knows what happens if someone makes the Warriors an attractive offer. In other news, Damion Lee (16 points and 7.3 rebounds per game), Glenn Robinson III (16.3 points and 4 boards per game), and Marquese Chriss (9.7 points, 4 assists, and 7.7 rebounds per game) had strong weeks. 
Washington Wizards (10-24)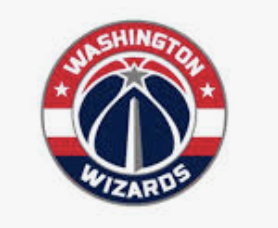 Last Week: 25 (↓2)
Last Week's Games: Knicks (L, 100-107), Heat (W, 123-105), Magic (L, 101-122), Trail Blazers (L, 103-122)
Next Week's Games: Nuggets, Celtics, @Magic, Hawks
This was not a great week for the injury-riddled Wizards.Thomas Bryant, Moe Wagner, Rui Hachimura, Davis Bertans, and Bradley Beal combined to play one game (Beal against Orlando), which isn't a recipe for success. As a result, it's hard to say much of anything about the actual Wizards based on this week. One cool things for Wizards fans – Ian Mahinmi, Jordan McRae, Garrison Matthews, and Ish Smith combined for 101 points to beat the Heat. That's a pretty crazy way to get a win. Matthews, a two-way player out of Lipscomb, scored in double figures three times this week, and McRae is averaging 24.8 points, 3.2 assists, and 4.6 rebounds per game in 5 games since returning from injury. Those are encouraging signs.  
New York Knicks (10-25)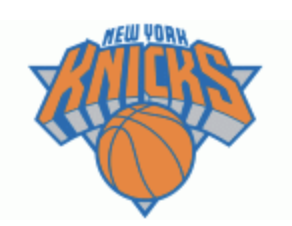 Last Week: 28 (↑2)
Last Week's Games: Wizards (W, 107-100), Trail Blazers (W, 117-93), Suns (L, 112-120)
Next Week's Games: @Clippers, @Lakers, @Jazz, Pelicans
The Knicks almost did it. They almost had a perfect week. They were up by 10 at the half against Phoenix. They were feeling good. They lost. Oh well. On the bright side, New York has still won 3 of 4 and is now 6-7 under interim coach Mike Miller. Maintaining the growing sense of stability and competence that they have been working on since the firing of David Fizdale will be important in wooing potential head coaching candidates, and it won't hurt with free agents either. Julius Randle continues to play really well, averaging 21.7 points, 14 rebounds, and 4 assists per game this week. He hit 5 of 12 threes against Washington and Portland, which was another encouraging sign. As a sign of respect for the recent progress New York has been making, I won't mention that Randle then went on to miss all six of his threes against Phoenix. 
Memphis Grizzlies (13-22)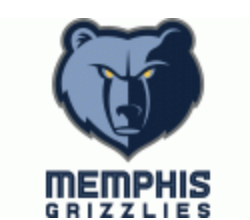 Last Week: 24 (↓1)
Last Week's Games: Nuggets (L, 110-119), Hornets (W, 117-104), Kings (L, 123-128)
Next Week's Games: @Clippers, @Suns, Timberwolves, Spurs 
Jaren Jackson Jr. averaged 17.3 points and 7.7 rebounds per game this week. Ja Morant put up 16 points and 8 assists against Denver and 23 points and 7 assists against Sacramento. Brandon Clarke had 15 points and 5 assists against Denver and 18 points and 5 rebounds against Charlotte. Dillon Brooks dropped 20 against Charlotte and 15 against Sacramento. De'Anthony Melton had 17 points and 4 rebounds against Denver and 16 points and 5 rebounds against Sacramento. Jonas Valanciunas averaged 16 points and 10.3 rebounds. That's a solid week for Memphis. 
Charlotte Hornets (14-23)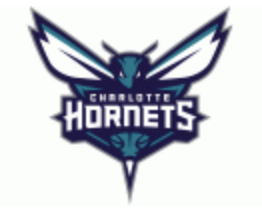 Last Week: 23 (↓1)
Last Week's Games: Grizzlies (L, 104-117), Celtics (L, 92-109), Cavs (W, 109-106)
Next Week's Games: @Mavs, Pacers, Raptors, @Jazz
The Hornets are still tied with the Bulls for the East's 9 seed despite ranking 26th in point differential and net rating. They have to be hoping that some of the teams around them start winning a little more because, as we said last week, this is a team that lacks talent. They will need to add some through the draft this summer. Devonte' Graham (14.3 points and 9.3 assists per game) had another solid week, with PJ Washington (15 points and 5 boards per game) and Terry Rozier (16.3 points and 5.3 assists per game) also playing well. The development of Malik Monk (18 points against Memphis), Miles Bridges (14 points, 4 assists, and 10 boards against Boston), and Dwayne Bacon (15 points against Cleveland) will be important, although that's been the case for a while now in Charlotte. Similar pieces (Michael Kidd-Gilchrist, Cody Zeller, etc.) haven't been able to take the next steps.
New Orleans Pelicans (11-24)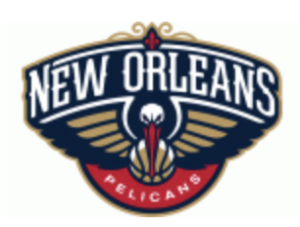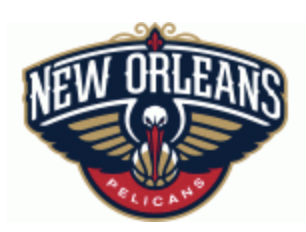 Last Week: 26 (↑3)
Last Week's Games: Pacers (W, 120-98), Rockets (W, 127-112), Lakers (L, 113-123)
Next Week's Games: @Kings, Jazz, Bulls, @Knicks
This was a good week for the Pelicans, who have clawed their way back to within four games of the 8 seed in the West. Not only did New Orleans go 2-1 against three teams with a combined record of 74-31, but they also put Zion Williamson through his first full practice since his surgery. The Pelicans have now won 6 of 7, and this week's schedule offers a chance to build on that run with three easier games. The difference lately has been the defense. Over the last ten games, New Orleans ranks in the top 10 in defensive rating. Over the last five games, they rank in the top 5. That they still ranked 25th overall heading into the Lakers game is a sign of how bad they have been on that side of the ball at times this season. Derrick Favors has played a huge role in the recent improvement. After playing in only 9 of the team's first 25 games, Favors has played in the last 10. It's no coincidence that the defense has improved over that same period. Another thing to note here for New Orleans – the last five games have marked the return of their opening day starting lineup, a lineup that had only been used twice previously due to a variety of injuries. When that lineup (Favors, Lonzo Ball, Brandon Ingram, Jrue Holiday, and JJ Redick) starts, the Pelicans are now 4-3 on the season, with an average point differential of +4.6. Since his return to the starting lineup five games ago, Ball is averaging 16 points, 6.4 rebounds, and 5 assists on 43% from three (16 for 37). If Favors stays healthy, and if Ball keeps producing, the Pelicans suddenly become very dangerous. At the same time, it feels like we've been shifting back and forth between "they're back" and "they're done" all season for New Orleans, so taking advantage of this week's schedule and maintaining momentum will be huge.
Detroit Pistons (12-23)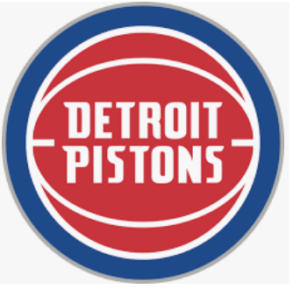 Last Week: 21 (↓1)
Last Week's Games: Spurs (L, 109-136), Jazz (L, 81-104), Clippers (L, 112-126)
Next Week's Games: @Warriors, @Lakers, @Cavs, Cavs
The Pistons started a five-game Western Conference road trip this week. It did not go well. They went 0-3 and lost by an average margin of 21.3 points. It's hard to say that a team is done when they're sitting 4 games out of the playoffs, but it feels like the Pistons are done. Blake Griffin has almost missed more games (17) than he has played (18), and his numbers (15.5 points, 4.7 rebounds, 3.3 assists per game) are just a tad better than the numbers that Clifford Robinson put up in his age-30 season (15.1 points, 4 rebounds, 3.2 assists per game). I have nothing against Clifford Robinson, who had an 18-year NBA career and was a "well-liked castaway" on season 28 of Survivor. But when your star player has missed half of your games and his best player comp for the games he has played is Clifford Robinson, things are probably not going well. Reggie Jackson will be back soon, but it's probably time for the Pistons to look to the future.
Detroit has some nice young pieces (Sekou Doumbouya, Bruce Brown, Luke Kennard, Christian Wood, Svi Mykhailiuk) and some tradeable pieces (Andre Drummond, Derrick Rose, maybe Jackson, Griffin, Tony Snell or Markieff Morris?). Unfortunately, none of those young guys project to be future stars and it's hard to see the Pistons getting a ton in return in any trades that don't involve Drummond, which makes it hard to see a quick fix here. A long rebuild might be the only option to reach anything more than mediocrity. That starts with getting rid of the veterans. Rose, despite his success so far this season, just isn't going to get much on the trade market with his injury history. There are still going to be teams that will take him, with Philadelphia coming to mind as a team that could use a scoring guard off the bench. The Lakers are another team to watch, though they might be looking for a facilitator rather than a ball handling scorer. Griffin is probably in an even worse situation, as there's no indication that he can consistently produce at all at this point. His start to this season has been that bad. The Pistons should have traded him last year. Now, they're either going to need to attach an incentive to get rid of him (not smart) or hope that he is able to get healthy and revive his value. There's no buzz around Jackson right now, so getting him back on the court is important for his trade value as well. Snell and Morris are solid but unspectacular. It would be smart to trade them and get something of future value if possible, but we're probably looking at second rounders here.
Drummond is the wild card. The big NBA news of the week is that he's drawing interest from Atlanta, Boston, Dallas, and Toronto, and likely won't be in Detroit for much longer. At 26, he's entering his prime. Again, he's an elite defender and interior presence on both sides of the floor. He's also limited on the perimeter offensively, will require a big salary in return to make the money work, and can be a free agent at the end of the season. That's going to drag down the price. I don't know if Atlanta is going to be willing to give up one of their core pieces for him. A first-round pick (which originally belonged to the middle of the pack Nets) might be the only real asset the Pistons get here. At the end of the day, that's obviously better than seeing Drummond walk for nothing, but Detroit will likely feel that they can get more if Atlanta doesn't budge on Reddish or Huerter (Hunter and Collins have to be untouchable). The staring contest that might play out over the next few days or weeks between Atlanta and Detroit will be something to watch. Who's going to blink first? Drummond would also fit in Boston with their interior issues, but the Celtics would have to give up Marcus Smart or Gordon Hayward to stay under the salary cap. I personally would have no issue giving up Smart, but the Celtics probably don't feel the same way. For me, a package of Smart, Enes Kanter or Daniel Theis, and one (or two) of Romeo Langford, Carsen Edwards, Grant Williams, and a pick for Drummond would be a good move for both sides. We'll see if something like that materializes. If it does, the pressure will be on for Atlanta. Any trade with Toronto would likely have to include Marc Gasol. Drummond is younger than Gasol and also very stout defensively, which makes this very intriguing on the Toronto side of things. On the other hand, Drummond's lack of shooting ability might be a sticking point for the Raptors, and the Pistons would likely want more assets as Gasol is of no use to them. I don't know what those assets would look like for a Toronto team that has very little depth as it is. Lastly, Drummond alongside Kristaps Porzingis would be fascinating, though Dallas has made a concerted effort to play Porzingis at the 5 this year. That deal would probably include Dwight Powell or Maxi Kleber (only so many minutes to go around in the frontcourt), Courtney Lee (expiring contract), and some combination of a pick, Justin Jackson, and Isaiah Roby. I haven't heard anything about the Wizards, but that's another interesting team here. If John Wall is able to return next year, pairing Wall and Bradley Beal with Andre Drummond could be the start of something in the capital. An offer of Ian Mahinmi (expiring contract), Thomas Bryant, and Admiral Schofield/Troy Brown Jr/Isaac Bonga could be enough. Bryant is a very good young player, but Drummond is better.  With him in the lineup, the Wizards suddenly become a very exciting team. 
Sacramento Kings (13-22)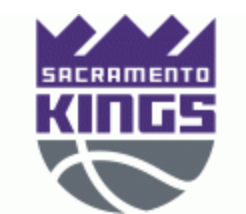 Last Week: 18 (↓3)
Last Week's Games: Suns (L, 110-112), Nuggets (L, 115-120), Clippers (L, 87-105), Grizzlies (W, 128-123)
Next Week's Games: Pelicans, Warriors, @Suns, Bucks
The Kings came back in the fourth to beat the Grizzlies. When that's the highlight of your week, it wasn't a good week. At least the first two losses were close. Marvin Bagley III will also return from his second injury of the season soon, but it's getting harder and harder to stay hopeful about this season for the Kings even though they're still within 2 games of the playoffs. The fast, exciting, De'Aaron Fox led-squad of last year (top 5 in pace) has been halted by Luke Walton's attempt to go back to the fundamentals and instill a more secure winning culture, and the Kings are among the 5 slowest teams in the league this year (more on that here). For those looking for bright spots, some of the Kings put up impressive individual numbers this week, including Fox (18 points and 9.3 assists per game), Buddy Hield (22.3 points, 4.5 assists, and 5.8 boards per game), and Richaun Holmes (18 points and 6.5 rebounds). The problem for Sacramento is that the rest of the Kings have been wildly inconsistent. That was the case last year as well, which creates the need for Walton's efforts in the first place. It's vital for the team's future that those efforts start to pay off by the end of the year. If they do, the Kings could be set up to compete next year with the excitement that was expected this year in tow. 
Minnesota Timberwolves (13-21)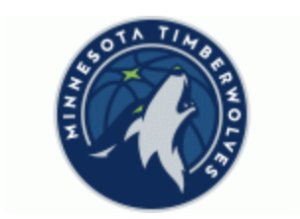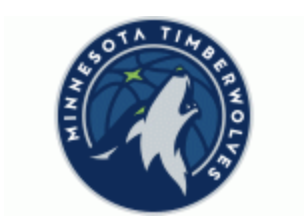 Last Week: 22 (↑2)
Last Week's Games: Cavs (L, 88-94), Nets (W, 122-115 OT), Bucks (L, 104-106), Warriors (W, 99-84)
Next Week's Games: @Cavs, @Grizzlies, Trail Blazers
This wasn't a terrible week of results for the Timberwolves, as 2-2 is much better than the 1-11 run they were on heading into it. Andrew Wiggins (illness) and Karl-Anthony Towns (knee) both missed all four games, so it looks like the key for the Timberwolves might be benching their two best players. Sometimes you have to think outside of the box. One actual positive of Towns's absence is the re-emergence of Gorgui Dieng, who had mostly been buried on the bench behind Towns this season. He's been solid as a rebounder and defender, and he could be valuable as either a trade chip or a fixed member of the rotation in Minnesota going forward. Two other players to watch in the next few weeks – Jeff Teague and Robert Covington. Teague and his expiring $19 million contract would be hard to move with salary rules (Timberwolves need equal salary money coming in and going out in any trade), but a trade is possible given that Teague probably doesn't have a future role here. On the other hand, no one is really clamoring for Jeff Teague, so it's far from a guarantee that he gets moved. Covington is in a different situation, as he is one of the league's quintessential 3-and-D guys and also holds a more workable contract (roughly $12 million per year over the next 2+ seasons). No teams have been singled out as pursuing Covington, but there ate contenders who would love to have him. If the Timberwolves believe that their window of contention is more than a year away, they would be wise to pull the trigger on a Covington trade. If they think they can begin to seriously contend next season, they should keep him. There are also a ton of Towns rumours out there, but I would be shocked if a Towns trade actually happened. The Timberwolves would obviously attempt to move mountains to keep him in Minnesota, and there's no indication that Towns is deeply upset there. There's going to be a limit to his patience if the team continues to struggle, but it would be an all-time surprise if he gets moved this season. The Timberwolves will take every chance they can get to build a successful team around him. 
Chicago Bulls (13-22)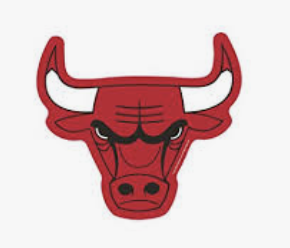 Last Week: 20 (↑1)
Last Week's Games: Hawks (W, 116-81), Bucks (L, 102-123), Jazz (L, 98-102)
Next Week's Games: Celtics, @Mavs, @Pelicans, @Pacers
Here's a crazy stat – the Bulls are 8th in average point differential over the last fifteen games and 7th over the last ten. The problem for Chicago is that they're 7-8 and 5-5 over those same periods. The seven non-Bucks losses have come by an average of only 4.7 points. With the losses to the Bucks and Jazz, the Bulls fell to 1-12 against teams with winning records, with the only win coming against a severely depleted Clippers team. They've come closer to getting more of those wins in recent weeks, coming within five points in December losses to the Jazz, Thunder, Raptors, and Heat. This week offers three more chances to improve that 1-12 record, which will need to happen at some point to secure a playoff spot. The Bulls are tied for the 9 seed, and they sit 3 games back of the Magic. Their 12-10 record against teams with losing records isn't good enough to support their lack of success against good teams. At least one of those records will need to change for the better. 
Phoenix Suns (14-21)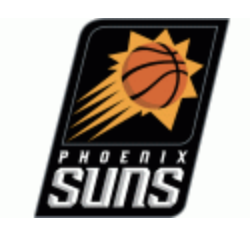 Last Week: 19 (↑1)
Last Week's Games: Kings (W, 112-110), Trail Blazers (W, 122-116), Lakers (L, 107-117), Knicks (W, 120-112)
Next Week's Games: Grizzlies, Kings, Magic
This was a huge week for the Suns as they attempt to rekindle their early season fire. Kelly Oubre Jr. averaged 26 points and 7.8 boards per game. Aron Baynes averaged 13.3 points and 7.8 boards. Devin Booker put up 33.8 points and 7.8 assists per game. Ricky Rubio threw in 13.5 points and 10 assists per game. DeAndre Ayton averaged 14 points and 12.7 boards in three appearances. Against the Knicks, the Suns started those five guys together for the first time. The Baynes and Ayton experiment will be something to watch here. That lineup likely puts Phoenix's five best players on the court at once, and it makes the upcoming trade deadline interesting. Kevin Love and Danillo Gallinari are the two names being mentioned with the Suns. As I said earlier, I don't think Love matches with the timing here, and the Suns are reportedly more interested in Gallinari anyway. If (a big if at this point) the Thunder are willing to trade Gallinari, he would slot in as the replacement for Dario Saric in Phoenix's top 6. His expiring contract would also be more appealing than Love's huge fixed contract. It all really depends on how much the Thunder care about making the playoffs this year. Dennis Schroder has also been linked to Phoenix, though his contract would be an issue as well. Regardless, the Suns are currently sitting 1 game out of the playoffs, and, given their recent history, they would probably like to finish the deal and play in the postseason.
Portland Trail Blazers (15-21)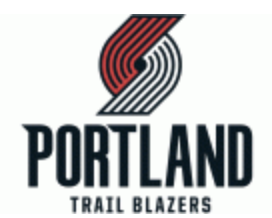 Last Week: 16 (↓1) 
Last Week's Games: Lakers (L, 120-128), Suns (L, 116-122), Knicks (L, 93-117), Wizards (W, 122-103)
Next Week's Games: @Heat, @Raptors, @Timberwolves
This was a bad week for Portland, though they are still only 0.5 games back of the Spurs for the 8 seed. The bottom line here is that Damian Lillard and CJ McCollum need some more help. With Rodney Hood, Nikola Jurkic, and Zach Collins on the shelf, the Blazers have been relying on Melo, Hassan Whiteside, and Kent Bazemore as their third, fourth, and fifth options. Those guys don't belong in those roles at this point. The problem for Portland is that any big trade (Kevin Love most likely) would require Whiteside or Bazemore to make the money work, and other assets (some combination of picks, Nassir Little, Skal Labissiere, and Gary Trent Jr.) would likely be needed to beat out other offers. That's a depth killer, and it's not clear that the singular improvement of someone like Love would be enough to overcome that. If the goal is just squeaking into the playoffs, a Love trade or a Drummond rental (can't play Nurkic, Collins, and Drummond at once) would make some sense. If the goal is actual contention, the solution is going to require a whole lot of creativity if it's even possible. 
San Antonio Spurs (14-19)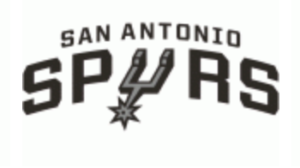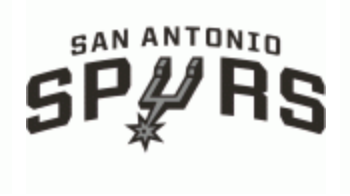 Last Week: 17 (↑1)
Last Week's Games: Pistons (W, 136-109), Warriors (W, 117-113 OT), Thunder (L, 103-109)
Next Week's Games: @Bucks, Bucks @Celtics, @Grizzlies
The Spurs are back in a playoff spot, sitting 0.5 games ahead of the 9 seed Trail Blazers. With three games against the Bucks and Celtics coming this week, that might not last for long, but it is at least a sign that the Spurs can make the playoffs this year if the bottom half of the West continues to struggle. Long-term moves (trading DeMar DeRozan and LaMarcus Aldridge) could prove to be smart, but they might wreck San Antonio's playoff chances. This is going to be a situation to watch over the next month, especially with that duo playing better recently. Neither one really meshes with the young core here, but they're still solid in their roles and Gregg Poppovich only has so many seasons left. Bryn Forbes has also struggled in a starting role so far this year (more on that here), so there's another thing to watch. 
Orlando Magic (16-19)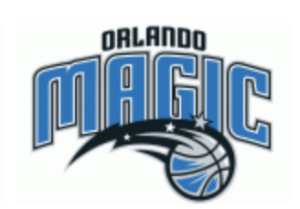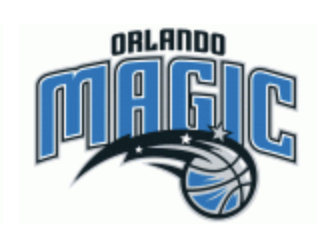 Last Week: 15 (-)
Last Week's Games: Bucks (L, 100-111), Hawks (L, 93-101), Wizards (W, 122-101), Heat (W, 105-85)
Next Week's Games: Jazz, Nets, Wizards, @Suns
The Magic are kind of just backing their way into the playoffs right now. They're not playing particularly well, but they've also managed to grow their lead over the 9 seed to 3 games. The big news in Orlando this week was Jonathan Isaac's knee injury. There was no major structural damage, but Isaac will be out at least 2 months. That's a big blow for Orlando, as he is the most likely candidate to be the central piece here in the future. Any missed chances to evaluate and develop him is a big deal. Isaac is also the key piece of the defense, so the Magic might really struggle without him. A trade for DeMar DeRozan has been raised as a possibility before, and it might be a little more likely now. 
Brooklyn Nets (16-17)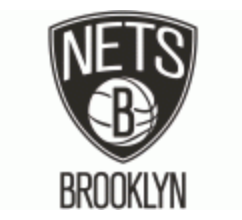 Last Week: 13 (↓1)
Last Week's Games: Rockets (L, 98-108), Timberwolves (L, 115-122 OT), Mavs (L, 111-123)
Next Week's Games: Raptors, @Magic, Thunder, Heat
The Nets lost three times this week. Their lead over the Magic and the 8 seed is down to 1 game. That's not good. On the bright side, Caris LeVert will return against Toronto and should offer a boost. Brooklyn really isn't in the market for trades this year, as their big future addition is already on the roster. As a result, they'll probably be floating around the 7/8 seed all year. LeVert should help to solidify that position. There's still no news on the return date for Kyrie Irving, who has only played in 11 games. It's kind of absurd that he's 2nd among all Eastern Conference guards in All-Star fan voting so far, but that's kind of how the fan vote goes. Other guys deserve it far more. 
Oklahoma City Thunder (19-15)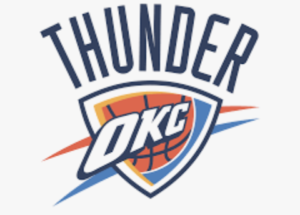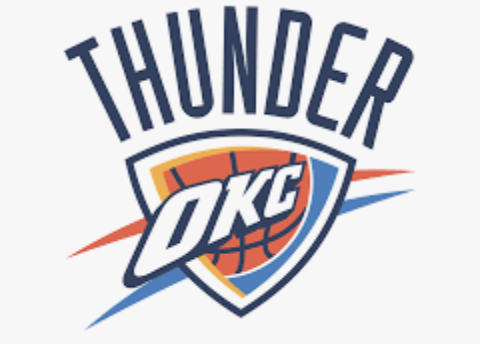 Last Week: 14 (↑1)
Last Week's Games: Raptors (W, 98-97), Mavs (W, 106-101), Spurs (W, 109-103)
Next Week's Games: @Cavs, @76ers, @Nets, Rockets
I've talked about this a number of times, but the Thunder have an interesting dilemma heading into the trade deadline. Their window of title contention is in the future with Shai Gilgeous-Alexander and their stockpile of picks. It would seem smart, based on that, to trade away guys like Danilo Gallinari and Dennis Schroeder while they can get value in return. On the other hand, Oklahoma City is 3 games back of the 6 seed and 4.5 games ahead of the 8 seed. If they keep the team intact, their playoff chances are really good (nearly 90% according to FiveThirtyEight). The West is wide open, and the Thunder wouldn't be sacrificing much of anything with a playoff run. Those picks are going nowhere. I want to see an inspired Chris Paul playing playoff basketball, so I'm hoping the Thunder stand pat. 
Utah Jazz (22-12)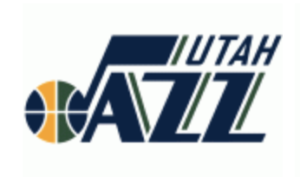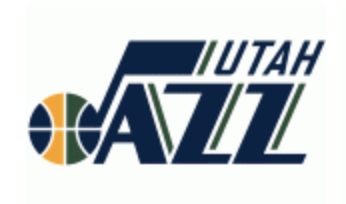 Last Week: 12 (-)
Last Week's Games: Clippers (W, 120-107), Pistons (W, 104-81), Bulls (W, 102-98)
Next Week's Games: @Magic, @Pelicans, Knicks, Hornets
For a while now, there's been a pretty big gap between the Pacers at 11 and the Jazz at 12. That gap is now closed after a convincing 9-1 stretch for the Jazz. Over the last ten games, Utah is 2nd in point differential and net rating (only trailing Milwaukee), 2nd in offensive rating, and 7th in defensive rating. This is the team that was expected heading into the season, and the win over the Clippers (with both Kawhi and Paul George) was a statement that should put the rest of the league on notice. The crazy part is that Mike Conley, their prized offseason addition, has played in one of those ten games, putting up 7 points and 6 assists in 19 minutes against the Magic on December 17. The Jazz have thrived with Donovan Mitchell running the point, something that he struggled with last season. A return to form for Joe Ingles has also helped. Conley can still help the Jazz when he returns, although it should probably be in a bench role. Despite his struggles, Conley still attracts attention, and his ability to pass and open up space for Ingles, Bojan Bogdanovic, and others is still important even if he never hits his peak production again. 
Indiana Pacers (22-13)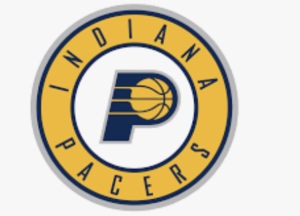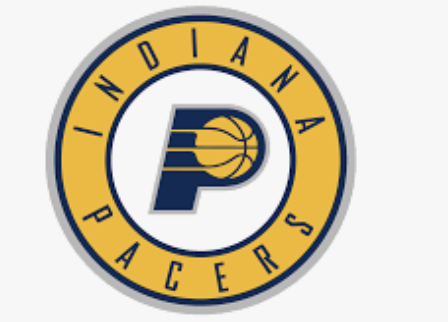 Last Week: 11 (-)
Last Week's Games: Pelicans (L, 98-120), 76ers (W, 115-97), Nuggets (L, 116-124)
Next Week's Games: @Hawks, @Hornets, Heat, @Bulls
The Pacers have lost four of six after a good run put them at 20-9 two weeks ago. Malcolm Brogdon has played a total of 8 minutes over the last 5 games as he has struggled with a back injury, and he is also set to miss at least two more games. It's almost like injury concerns were a part of the reason that the Bucks decided to move on from him. With or without Brogdon, the Pacers would benefit from taking advantage of the weak schedule this week to get back on track. We're also officially on Victor Oladipo Watch, as he is expected to attempt to return by the end of the month. Indiana is tied for the 5 seed, and is only 1 game back of the 4 seed. That's a really good spot to be in for them regardless of how the last two weeks have gone.
Toronto Raptors (23-12)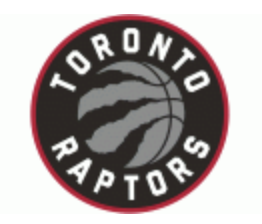 Last Week: 10 (-)
Last Week's Games: Celtics (W, 113-97), Thunder (L, 97-98), Cavs (W, 97-117), Heat (L, 76-84)
Next Week's Games: @Nets, Trail Blazers, @Hornets
The Raptors continued to chug along without Pascal Siakam, Marc Gasol, and Norman Powell. Only scoring 76 points in a modern NBA game is pretty insane, but the big win over the Celtics at the beginning of the week is enough to cover that up. Toronto has been mentioned in a lot of trade rumours this week (Drummond, Love, etc.), both as a way to remain competitive now and to raise their ceiling in the future. The possibility of a Drummond trade is really interesting, though I remain skeptical about Toronto's ability to part with assets given their injuries. Drummond can't shoot like Gasol, but he is entering his prime while Gasol is nearing the end. He could also match the defensive impact of Gasol. Would Drummond for Gasol, Terence Davis, and a pick work? It might for both sides, though the Pistons would be wise to look around for a bigger offer. 
Philadelphia 76ers (23-14)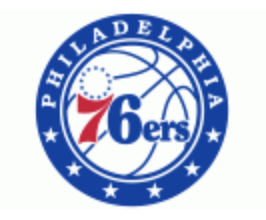 Last Week: 8 (↓1)
Last Week's Games: Heat (L, 116-117 OT), Pacers (L, 97-115), Rockets (L, 108-118)
Next Week's Games: Thunder, Celtics
This was not a good week for the Sixers. Everything went right during the Christmas win over the Bucks, but very little has gone right since, as Philadelphia has lost four in a row. Against Miami, Joel Embiid put up 35 points and 11 rebounds. Ben Simmons added 15 points, 11 assists, and 7 boards, and Josh Richardson threw in 17 points. It wasn't enough to emerge victorious. Embiid sat against the Pacers, and his teammates were absolutely destroyed. Indiana led 96-66 after three quarters. Against the Rockets, a Simmons triple-double (29 points, 11 assists, and 13 boards), an Embiid double-double (20 points and 12 boards), and 24 points from Tobias Harris weren't enough down the stretch. Embiid isn't happy about losing. One interesting problem for Philadelphia is forging a successful role for Al Horford. Here's a good piece on that issue. All season, the Sixers have struggled to make good on their impressive starting talent. Their postseason chances depend on their ability to change that. 
Dallas Mavericks (22-12)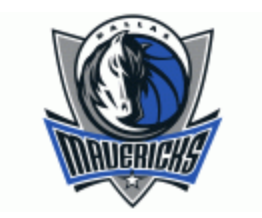 Last Week: 5 (↓3)
Last Week's Games: Warriors (W, 141-121), Lakers (L, 95-108), Thunder (L, 101-106), Nets (W, 123-111)
Next Week's Games: Hornets, Bulls, Nuggets, Lakers
The Mavs took a slight dip this week, falling back into a tie with the Jazz for the 5 seed. They're within 2 games of the Clippers-Nuggets-Rockets trio, so things are still good down in Texas. Dallas is tied with Boston for the second best average point differential in the league, and they trail only Boston and Milwaukee in net rating. One thing to watch for here – the Mavs could use another go-to scorer or playmaker if they decide to go all-in on this year. They have a lot of depth, but their second and third options are currently Kristaps Porzingis and Tim Hardaway Jr. When the margins shrink in the playoffs, that probably won't be enough. A move is far from a guarantee though, as the Mavs are a little bit ahead of schedule with their success this season. They likely won't risk the future for a shot at a better chance in the present. 
Miami Heat (25-10)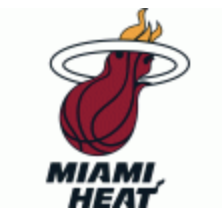 Last Week: 6 (↑1)
Last Week's Games: 76ers (W, 117-116 OT), Wizards (L, 105-123), Raptors (W, 84-76), Magic (L, 85-105)
Next Week's Games: Trail Blazers, @Pacers, @Nets
Miami had a strange week. They started it with an overtime win over the 76ers behind 25 points, 9 boards, and 9 assists from Jimmy Butler and double-digit scoring efforts from Bam Adebayo, Kendrick Nunn, Goran Dragic, Tyler Herro, Duncan Robinson, and Derrick Jones Jr. Then they were almost outscored by Ian Mahinmi, Jordan McRae, Garrison Matthews, and Ish Smith (101-105). They followed that up with a grind-it-out win over the Raptors that featured one of the ugliest final scores of the season. Serge Ibaka led all scorers with a 19-point explosion. Then, the Heat were nearly outscored by Aaron Gordon, Terrence Ross, Evan Fournier, and Nikola Vucevic (76-85). I can't confirm this, but I'm willing to bet that Miami just became the first team in NBA history to put up 85 or less in two games and get destroyed by Ian Mahinmi, Jordan McRae, Garrison Matthews, and Ish Smith in the same week. On the bright side, they're sitting in the 3 seed, 0.5 games behind the Celtics and 2 games ahead of the Raptors. One thing to worry about – since getting run over by the Mahinmi Mobile, the Heat have failed to top 85 points in a game. Will they ever do it again?
Houston Rockets (24-11)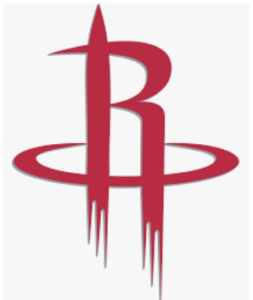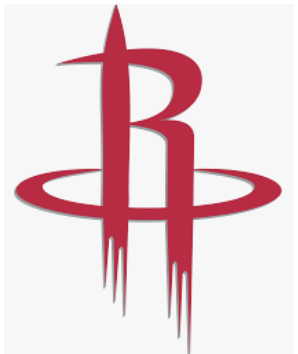 Last Week: 9 (↑3)
Last Week's Games: Nets (W, 118-108), Pelicans (L, 112-127), Nuggets (W, 130-104), 76ers (W, 118-108)
Next Week's Games: @Hawks, @Thunder
This was a great week for the Rockets. They beat both the Nuggets and 76ers and got the return of Eric Gordon (14.7 points per game over the last three games of the week). Neither James Harden or Russell Westbrook played against the Pelicans, so there's nothing wrong with a loss there. As always, the problem for Houston is playing without James Harden. With Harden on the court, the Rockets are +8.7 per 100 possessions. That would be the second best point differential in the league. With Harden on the bench, the Rockets are -3.9 per 100 possessions. That would be roughly equivalent to the 25th best point differential in the league. With Russell Westbrook on the court, the Rockets are +3.9 per 100 possessions (equivalent to a top ten point differential), but Westbrook has struggled when playing with non starters. The return of Gordon could help here as well. It's hard to overstate how bad Gordon was before his injury, as the Rockets were 10.3 points worse per 100 possessions with him on the court. He's had the opposite effect the last two years, so a return to form from him would be huge. 
Denver Nuggets (24-10)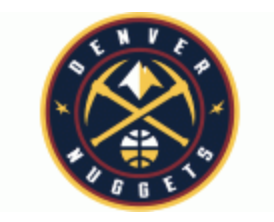 Last Week: 7 (↑2)
Last Week's Games: Grizzlies (W, 119-110), Kings (W, 120-115), Rockets (L, 104-130), Pacers (W, 124-116)
Next Week's Games: @Wizards, @Hawks, @Mavs
The Nuggets have now won 10 of 12 after a 14-8 start. They're in a weird spot right now. In twelve November games (10-2 record), Denver was 1st in defensive rating and 22nd in offensive rating. In sixteen December games (10-6), Denver was 15th in defensive rating and 6th in offensive rating. Over their last ten games (8-2), Denver is 26th in defensive rating and 1st in offensive rating. That's essentially a complete reversal from a defensive focus to an offensive focus, but it has produced similar results. In November, the Nuggets were 5th in net rating. They were 7th in December, with the slight drop likely caused by a rough stretch early in the month that came during the shift in playing style. The bottom line here is that the Nuggets are one of the better teams in the league, but they're messing with their style in an attempt to become the best team in the league. It's not clear that they're better now than they were earlier, but Nikola Jokic's re-emergence as an offensive force after early struggles might have forced their hand in the offensive direction. With that in mind, a number of trade targets seem possible here to help lift Denver over the hump. First, it should be noted that the recent play of Michael Porter Jr. – 15.5 points per game over his last 4 and 25 points against Indiana – is something to keep in mind with any Nuggets trade talks. These three (JJ Redick, Robert Covington, and Davis Bertans) are options, but the Pelicans are hot and both Covington and Bertans are great role players that are locked up for multiple years in Minnesota and Washington. I don't know if either team pulls the trigger on trading them, and money will also be an issue with Redick and Covington. Kevin Love would be the big possibility, but as I mentioned earlier, any deal for Love would have to include Paul Millsap. I like Love a lot, but Millsap has been a huge part of Denver's success so far. If it ain't broke…
Boston Celtics (24-8)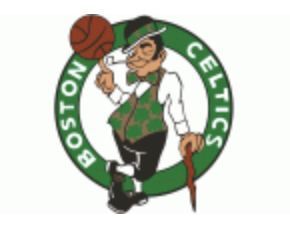 Last Week: 3 (↓1)
Last Week's Games: Raptors (L, 97-113), Hornets (W, 109-92), Hawks (W, 109-106)
Next Week's Games: @Bulls, @Wizards, Spurs, @76ers
About a week after crushing the Raptors in Toronto, the Celtics got crushed by the Raptors in Boston in an underwhelming effort to start the week. Kemba Walker dropped 30, but only delivered 2 assists, with Jaylen Brown (17 points, 5 rebounds), Gordon Hayward (13 points, 6 rebounds), and Jayson Tatum (12 points, 4 assists, 3 rebounds) providing solid but unspectacular performances. Both Brown and Walker missed a game each with illnesses over the rest of the week, but Hayward, Tatum, Marcus Smart, Enes Kanter, Daniel Theis, and the healthy member of the Walker/Brown duo were enough to pull out two expected wins. Boston has the chance to make a major improvement by trading for Andre Drummond. Whatever you think of Drummond, there's no denying that he's a significant upgrade over Kanter and Theis. To make the salaries work, Boston's trade package would likely include Smart, Kanter/Theis, and some combination of young players. I would guess that the Pistons wouldn't really want Robert Williams with Christian Wood and Thon Maker already on the roster, so that combination would probably be two of Romeo Langford, Grant Williams, and Carsen Edwards. This move doesn't get made unless the Celtics are sure that Drummond will sign long-term for an amount that they can accept, but it would absolutely help the Celtics if they can make it happen. 
Los Angeles Lakers (28-7)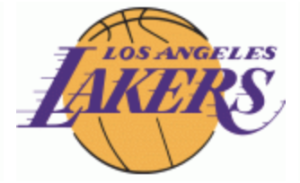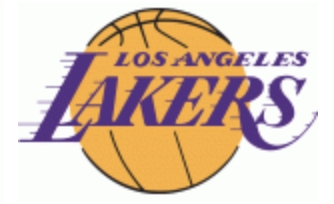 Last Week: 4 (↑1)
Last Week's Games: Trail Blazers (W, 128-120), Mavs (W, 108-95), Suns (W, 117-107), Pelicans (W, 123-113)
Next Week's Games: Pistons, Knicks, @Mavs
The Lakers rebounded nicely from a little rough patch with a solid, four-win week that included a revenge game against the Mavs. LeBron averaged 20.5 points, 14 assists, and 8.5 rebounds per game. I would say that's pretty good. Anthony Davis averaged 28.8 points, 10.5 rebounds, and 3 assists per game. That's also pretty decent. Kyle Kuzma dropped an egg against the Mavs, but was otherwise encouraging (17.7 points per game) against Portland, Phoenix, and New Orleans. Los Angeles will go as far as James and Anthony can carry them, but Kuzma can provide the extra edge that will be needed in the later rounds of the playoffs. Another thing to watch – LeBron is currently averaging 25.3 points and 10.9 assists per game. If he finishes the season averaging at least 20 points and 10 assists per game, it would be his first season with those numbers and only the 28th such season in NBA history. James, at 35, would be the oldest to do it by far (Russ and Magic both did it at 30). It's something to keep an eye on as the season continues. 
Los Angeles Clippers (25-11)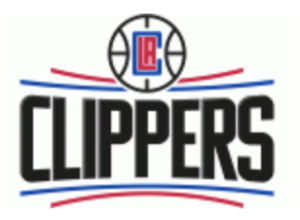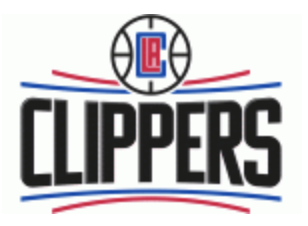 Last Week: 2 (-)
Last Week's Games: Jazz (L, 107-120), Kings (W, 105-87), Pistons (W, 126-112)
Next Week's Games: Grizzlies, Knicks, Warriors
Montrezl Harrell sat against the Jazz with an illness. Patrick Beverley sat against the Kings and Piston with a wrist injury, and might miss a few more games. Lou Williams missed the Sacramento game for the birth of his son, who he named Syx (because of all the Sixth Man of the Year awards). I'm not sure that I like the name, but it's definitely a bold choice. I have to respect it. Both Kawhi Leonard and Paul George played all three games, and it went about as expected for the Clippers. A loss against the streaking Jazz isn't the end of the world, and comfortable wins against the Kings and Pistons helped to end the week on a high note. The Clippers are now 14-4 when both Leonard and George play, which puts them on pace to be neck-and-neck with the Lakers for the best record in the West if those two had played all 36 games. This week will offer an easy chance to build on that record, unless Leonard decides to rest.
Milwaukee Bucks (31-5)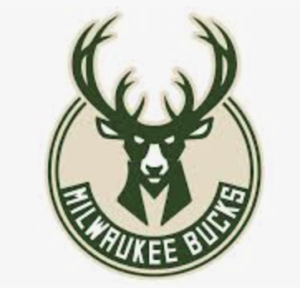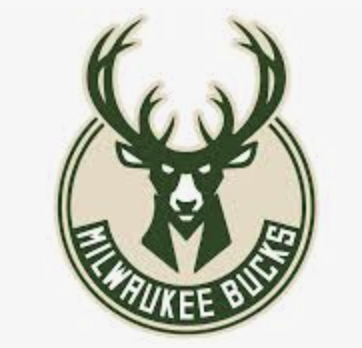 Last Week: 1 (-)
Last Week's Games: Magic (W, 111-100), Bulls (W, 123-102), Timberwolves (W, 106-104)
Next Week's Games: Spurs, @Spurs, @Warriors, @Kings
It was another undefeated week for the Bucks, who are sitting atop these rankings for the sixth straight week. Milwaukee, with an average point differential of +12.9, is on pace to beat the all-time record of +12.3 ('71-'72 Lakers). Both Giannis Antetokounmpo (two-game absence) and Eric Bledsoe (eight-game absence) returned against the Bulls, though Bledsoe is still somewhat limited. Another starter, Wesley Matthews, missed the last two games of the week, but is expected back soon. The Bucks have rebounded with 4 straight wins after losses to Dallas and Philadelphia in a five game stretch. With the next six games coming against teams under .500, the Bucks could very well be riding a 10-game winning streak when the Celtics visit on January 16. All of Milwaukee's losses have come to teams that are at least 10 games above .500, which puts them at 6-5 in games against those teams with an additional 2 wins coming against the 22-13 Pacers.