Mike Bets #519
8 min read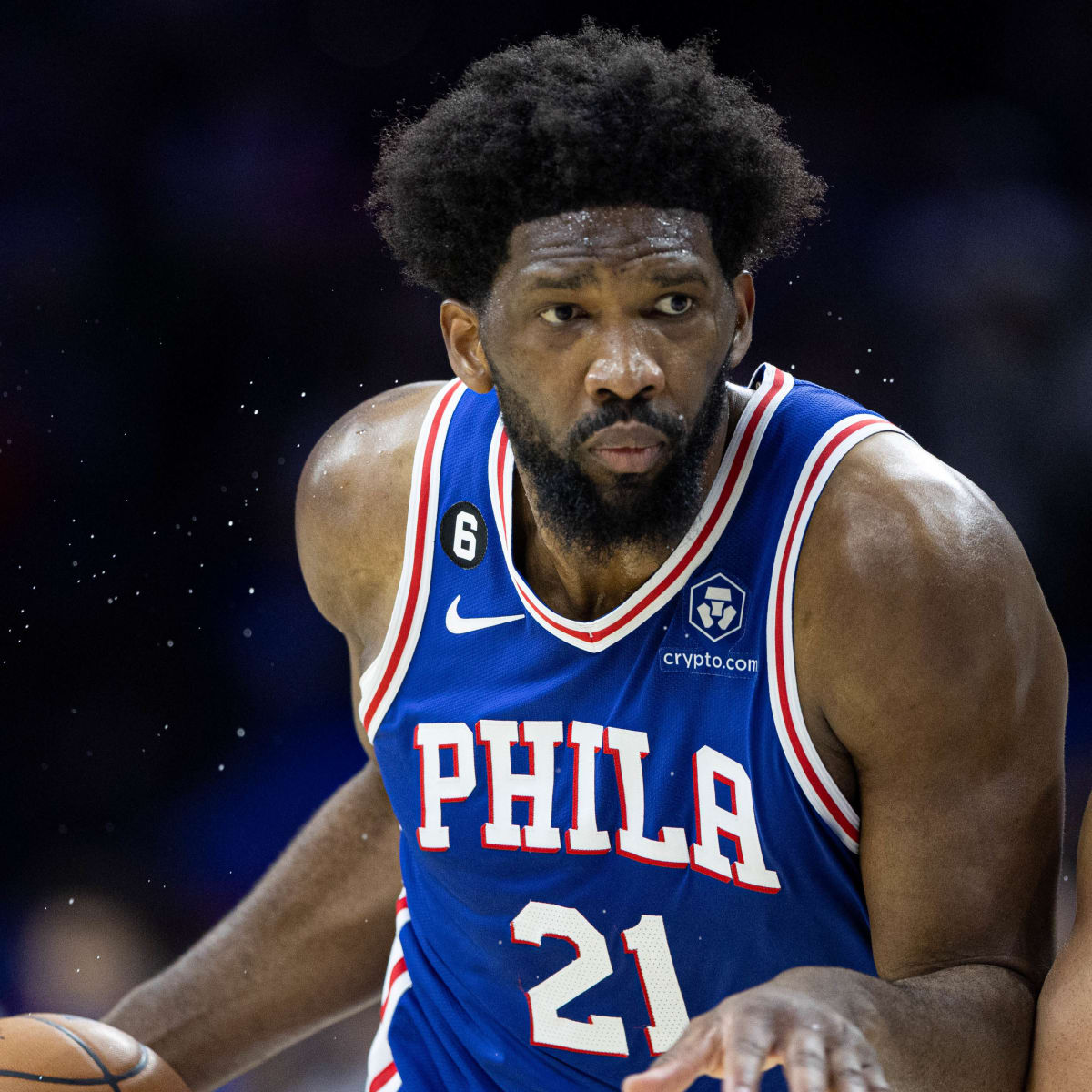 Happy Tuesday. I went 0-1 last night after the Warriors couldn't hold on to their lead late. Outright dogs have been a big loser so far in the playoffs, and we're down to a really ugly 33-77 on those plays across the whole season. It's single-handedly spoiling what's been a solid year of spread and total plays. Perhaps there's a lesson to learn there…
Every second round series is four games in after last night. Before we produce some plays for tonight's game, let's dig into each series to see what's happened so far and what they keys might be moving forward.
The Celtics' two wins have come by an average of 23 points. Philly's two wins have come by a total of 6 points, which is half of Boston's Game 3 margin of victory. This series has the biggest difference of the second round in average points per game between the two teams, and here we are at 2-2. That is both an indictment of Boston's ability to execute in the clutch and a pretty good sign for them moving forward. They've been the better team through four games despite the series being tied. Odds are they win two of these final three.
James Harden is probably the most important piece of this series. When he's on, the Sixers can hang with the Celtics. Even if he doesn't top 40 like he did in Games 1 and 4, an in-form Harden offers the shotmaking and shot creation that his team needs to keep pace. But if he's really off, like he was in Games 2 and 3, the offense just doesn't have enough. The efficiency is key –
Games 1 and 4: 66.7% 2PT, 56.5% 3PT
Games 2 and 3: 20% 2PT, 15.4% 3PT
Those are worlds apart. Philadelphia can't afford Harden to be a black hole as a scorer, and he absolutely way in their two losses. Even if he can't replicate the scorching efficiency of Games 1 and 4, he needs to be much improved from his performance in the losses.
The Sixers could also use some better Tyrese Maxey performances to help fill in the gaps. Maxey is averaging just 13.3 points over the last three games, and he's shooting 35.7% on twos and 31.6% on threes. There's a good chance he has a big game or two left in him, and that might shift the series. Philadelphia isn't really passing the ball; they're averaging 8 less assists per game than the Celtics. That means they need Harden and Maxey to be able to get the ball in the basket on their own.
On the Boston side, Jayson Tatum's inconsistencies remain a problem. He was excellent in Game 1, and he's been very good on the boards all series. But he's shooting just 20% from three the last three games, which is a big negative when you're averaging more than 6 attempts per game. This has been a consistent issue. Tatum is an awesome player at his best, but his game logs are riddled with poor shooting performances –
| | |
| --- | --- |
| LeBron | 18.2 |
| Luka | 21.2 |
| Steph | 17.9 |
| Tatum | 32.4 |
| Booker | 24.5 |
| Durant | 6.4 |
| Kawhi | 23.1 |
| Mitchell | 26.5 |
| SGA | 14.7 |
| Anthony Edwards | 30.4 |
| Dame | 32.8 |
| Kyrie | 20 |
| Brown | 22.4 |
| Ja | 26.2 |
| Trae | 38.3 |
| Fox | 17.8 |
| Markkanen | 16.7 |
| Randle | 27.3 |
Percentage of games this regular season in which player shot 40% or worse from the field
That's two guys among the league's top guard and wing scorers that have a higher proportion of off-shooting games than Tatum, and they're both 6'2″ or shorter. The Celtics have a supporting cast that can carry a star with shortcomings, but you'd rather rely on your star when it matters most rather than your supporting cast. Tatum, more than most, is unreliable in those moments.
Both teams are shooting very well from three at roughly 38%. Boston has been slightly better, but I wouldn't expect any sort of regression or recovery there that impacts the series in only one direction.
The Nuggets won both games in Denver before the Suns tied things up with two straight wins in Phoenix. This boils down to something pretty simple: If Devin Booker is going to play like he did in Games 3 and 4, then it does not matter what Denver does. He was simply unbeatable in those two games.
GAMES 1 and 2
Booker: 31 points per game, 50% shooting, 24 shots per game, 4.5 threes per game (44.4%)
GAMES 3 and 4
Booker: 41.5 points per game, 79% shooting, 21.5 shots per game, 6 threes per game (66.7%)
Booker went from really dang good to a level that's difficult to even put into words. There have been thirty playoff games in NBA history where a player scored 36+ points and made at least 75% of his shots. Before the last few days, only Shaq and Dirk had done it more than once. Booker is now the first player ever to do it twice in the same postseason, and he not only did it in the same series but in consecutive games. Extreme claims are often difficult to back up, but there's a non-zero chance that these last two Booker games represent the greatest offensive two-game stretch in playoff history. He simply cannot play this well moving forward. It doesn't matter how good he is. This kind of volume and efficiency does not happen. He's going to fall off to at least some degree, and that should have Denver hopeful.
The Nuggets have been doing a pretty solid job on KD. He's averaging 32 points per game, but he's mostly having to fight to get there. He took 27 shots in Game 2 and 31 in Game 3. He's 6-24 from deep this series. You'll take that.
Where Denver's focus should probably lie heading into Game 5 is on the rest of the Phoenix roster, which was significantly more effective last time out than they have been for much of the series.
GAMES 1-3
39.5 points per game, 9-45 from three (20%)
GAME 4
57 points, 8-21 from three (38.1%)
The Suns adjusted their rotations to put more offensive threats around Booker and KD without worrying about the defensive impact, and the Nuggets were overwhelmed in Game 4. Mika Malone needs to have an answer tonight, and that could very well include a more focused offensive gameplan to attack guys like Terrence Ross and TJ Warren and take them off the court on the other end.
Getting some better shooting from Jamal Murray (a disastrous 2-18 from three across the last three games) should help as well, and there's reason to believe he bounces back towards the mean. MPJ has also overwhelmed outside of a good Game 3. Getting those two on track at home tonight would be a big boost.
Denver's rotation will also be interesting tonight. They've been going with a three-man bench of Jeff Green, Bruce Brown, and Christian Braun. That bench got destroyed in Phoenix, but it held up well in Denver and was solid, if not good, throughout the Minnesota series. Does Malone decide to adjust some things after the last two games, or does he trust in the slightly larger body of work from the first seven playoff games?
Miami deserves a lot of credit. After a season in which they looked anything but, they've been excellent in the playoffs, controlling both of their series with relative ease. After beating the Bucks with some red-hot shooting and incredible Jimmy Butler performances, they've gotten down into the trenches with the Knicks and come out on top there too. This has been a rock fight of a series. Among the eight second round teams, these two are 7th and 8th in FG%, 7th and 8th in 3PT%, and 6th and 8th in FT%.
The Heat are winning on the margins. They're averaging 2.5 more shots per game because they're winning the turnover battle and largely going step-for-step on the boards with a Knicks team that depended on its rebounding margin to create extra possessions for a fairly inefficient offense all season long. Any they've upped their three-point attempt rate to create an advantage of roughly 7.5 points per game there. They're slightly outshooting the Knicks in both volume and accuracy, and it's having a huge effect.
If New York is going to fight back in this series, it's going to mean establishing control of the boards. They were +6 on average on the offensive glass against the Cavs. That margin in this series: +0.3. Given that massive improvement there might be easier said than done, staying alive is also likely going to require at least a little bit of improvement from beyond the arc. Jalen Brunson is shooting 2-19 from deep in their three losses, and Julius Randle is 1-9 in Games 3 and 4 after he missed Game 1.
The Lakers just keep getting it done. Anthony Davis has been a commanding presence on both sides of the court. The bench has been terrific too. They've completely outplayed Golden State's. The +/- differences are dramatic, and LA's bench is scoring 0.43 points per minute, in comparison to 0.37 for Golden State. That makes a difference over the course of a full game, especially in close ones, which the Lakers have taken thus far. Lonnie Walker was massive for LA last night, and Dennis Schroder was huge for them in Game 1. The Warriors haven't gotten the same production, and their season-long depth issues are rearing their head.
Steph, Klay, and Poole shot 10-18 (55.6%) from two in their one win. In the three losses, they're 9-21 (42.9%), 8-24 (33.3%), and 9-20 (45%). If you're looking for one stat to show AD's defensive impact, that might be the one. The Warriors just haven't gotten the offense flowing like they want, and they haven't been able to compensate for the depth deficits as a result. Something needs to budge, whether it's Steph going nuclear, Andrew Wiggins taking on a bigger load, or a bench piece or two taking a step.
SERIES PREDICTIONS VS ACTUAL OUTCOMES
✅✅✅ = right team, right number of games
✅✅ = right team, one game off
✅ = right team
❌ = wrong team
First round tally: 4-4 on team picks, 2 within a game
Second Round
Nuggets in 6 (original pick)
Celtics in 5 (original pick)
Knicks in 5 (Bucks>Cavs was original pick)
Warriors in 5 (Grizzlies>Kings was original pick)
TODAY'S PLAYS
NBA record: 247-215-7 ATS, 33-77 ML, 134-105-5 O/U, 2-10 parlay, 0-1 props, 0-1 series price -33.20 units
NBA regular season record: 225-198-7 ATS, 32-67 ML, 116-90-3 O/U, 2-10 parlay, 0-1 props, -23.62 units
NBA postseason record: 22-17 ATS, 1-10 ML, 18-14-2 O/U, 0-0 parlay, 0-1 series price, -9.58 units
SERIES BETS
Warriors to win series (-150) – TWO UNIT PLAY
CBB record: 254-229-12 ATS, 57-83 ML, 5-5 O/U, 17-25 parlay, -9.83 units