Power Rankings
29 min read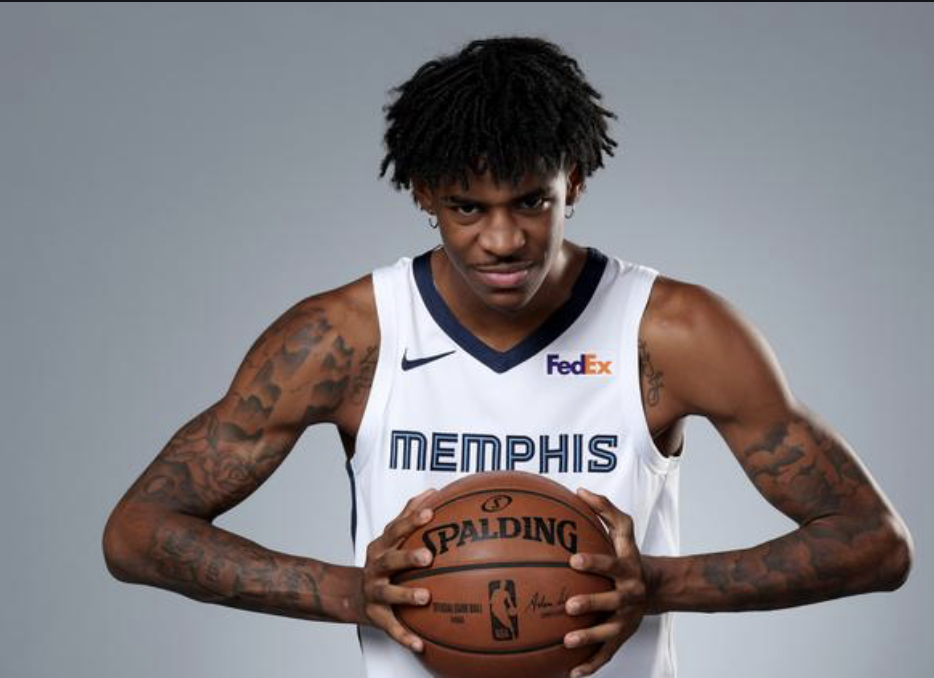 NBA POWER RANKINGS
Week 12
Atlanta Hawks (8-31)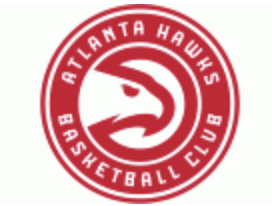 Last Week: 30 (-)
Last Week's Games: Pacers (W, 116-111), Nuggets (L, 115-123), Rockets (L, 115-122), @Wizards (L, 101-111)
Next Week's Games: @Nets, Suns, @Spurs
The losing continued this week for the Hawks, who are now 6-31 since a 2-0 start. Injuries and suspensions certainly haven't helped, but it's clear at this point that we were all jumping the gun a little bit by expecting this team to take steps towards success with so much youth. Trae Young put up monster numbers again this week, averaging 32.3 points, 9.3 assists, and 6.3 boards per game. With Atlanta's record, there's been talk of Young being a stat padder or chaser or whatever term you prefer, but that's overly critical. It's true that Young is not a fully developed star at this point, and he needs to improve in a variety of areas to progress towards that. But he's also averaging over 8 assists per game despite the team around him, shooting roughly five percent better from three, and making his team better (this does not necessarily mean good). The Hawks are 7.4 points per 100 possessions better with him on the floor despite his defensive issues, and Young is producing win shares at double last year's rate. He's also 21, and will have plenty of time to develop with the other young pieces around him. Another crazy stat – Young is shooting 69% on corner threes this year, up by over 30% from last season despite a slightly higher percentage of his threes coming from the corner. That's an absurd number. On the other hand, Young is scoring less off of assists, which is not the sign of a good offense. That's not fully, or even mainly, on Young, but it is something that he and the guys around him will need to work on. Becoming more of a weapon off of the ball will open a lot of space. You have to be able to pad the stats to become a superstar, and Young is somewhere between stat padder and star right now. John Collins averaged 16.3 points and 11.3 boards in three games this week, and Kevin Huerter averaged 18.8 points per game. We need to see more of that. De'Andre Hunter and Cam Reddish both continued to struggle to find consistency. 
Cleveland Cavaliers (11-27)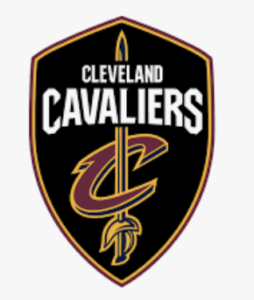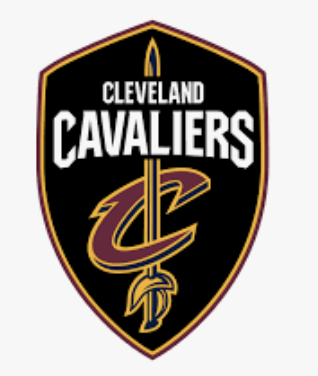 Last Week: 29 (-)
Last Week's Games: Thunder (L, 106-121), Timberwolves (L, 103-118), Pistons (L, 113-115), @Pistons (W, 115-112 OT)
Next Week's Games: @Nuggets, @Lakers, @Clippers, @Grizzlies
Tristan Thompson ended the week with his career night, dropping 35 points and 14 rebounds in a win in Detroit. This was very cool:
It was a big night for the Cavs in a season that has had few of them. This week brought even more issues, this time by way of two apologies. First, there was Kevin Love apologizing for "acting like a 13 year old". That's never a good thing to hear from your best player, who is actually 31 years old. Then there was John Beilein apologizing for using the word "thugs" instead of the intended "slugs" during a film session with his players. I, for one, buy the excuse. There is not a nicer man out there than John Beilein. That this was a big thing is also beyond me, but it's another negative story for a struggling team regardless. The Cavs are learning the hard way that a total rebuild, with flawed young players and a rookie head coach who has spent his entire twenty-seven year career in college, is far from easy. It's going to be a long road, but, based on the video above, it doesn't appear that anyone has quit yet. That, at least, is good news for Cleveland.
Golden State Warriors (9-31)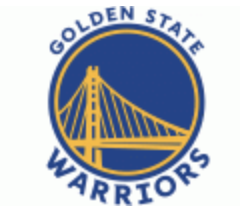 Last Week: 28 (-)
Last Week's Games: Pistons (L, 104-111), @Kings (L, 98-111), Bucks (L, 98-107), @Clippers (L, 100-109)
Next Week's Games: @Grizzlies, Mavs, Nuggets
It's never a good thing to go 0-4 with an average point differential of -9. That being said, this week could have gone worse for the Warriors, who kept it close against two of the better teams in the league. Golden State also signed Damion Lee to a guaranteed NBA contract this week. The twenty-seven year old has started to find his groove this season, averaging roughly 12 points and 5 rebounds per game on 38% shooting from deep. He's far from a star, but the Warriors are going to need capable bodies to fill out their rotation when Steph, Klay, and their future top 5 pick all take the court together with Draymond Green and D'Angelo Russell. Finding those guys has been a clear goal this season, and Lee has stepped up. In related news, Glenn Robinson III is hitting 40% of his threes on the season to go along with 12.8 points and 6 boards per game. 
New York Knicks (10-29)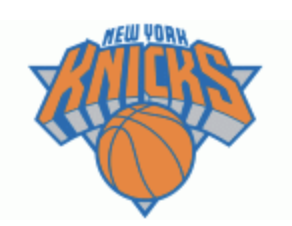 Last Week: 26 (↓1)
Last Week's Games: @Clippers (L, 132-135), @Lakers (L, 87-117), @Jazz (L, 104-128), Pelicans (L, 111-123)
Next Week's Games: Heat, @Bucks, Suns
If going 0-4 with an average point differential of -9 is never a good thing, then going 0-4 with an average point differential of -17.3 is something the Knicks would do. Losing three road games to some of the best teams in the West is not bad. Neither is losing to the streaking Pelicans. Still, this wasn't an ideal week for a team that had been building momentum under interim coach Mike Miller. On the bright side, RJ Barrett averaged 17.3 points and 5.5 rebounds per game this week. On the not so bright side, the Knicks are now 2-15 against winning teams, with both of those wins coming against the Mavs and likely inspired by some sort of curse on Kristaps Porzingis. You can leave the Knicks, but the Knicks will never leave you. The Heat, Bucks, 76ers, Lakers, and Raptors are all on the schedule over the next two weeks. Sounds like a good time. 
Washington Wizards (13-25)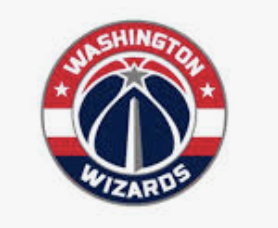 Last Week: 27 (↑1)
Last Week's Games: Nuggets (W, 128-114), Celtics (W, 99-94), @Magic (L, 89-123), Hawks (W, 111-101)
Next Week's Games: Jazz, @Bulls, @Raptors 
Washington's recent box scores are just incredible. Bradley Beal, Davis Bertans, Thomas Bryant, Rui Hachimura, and Moe Wagner combine to average 144.5 minutes per game when healthy. That's roughly 60% of the available minutes. Bertans's appearance against the Hawks was the only time any of these guys touched the floor this week. The Wizards went 3-1. That's just awesome. Against Denver, Troy Brown and Ish Smith combined for 57 points. Smith put up 8 assists and Brown put up 14 boards. Pick any two players on Denver's roster. They were outscored by Troy Brown and Ish Smith. What are you thinking if you're the Nuggets there? The Wizards followed that up by beating the Celtics behind 42 from Brown and Smith, 19 from Jordan McRae, and 17 from Isaiah Thomas. Pick any two players on Boston's roster. They were outscored by Troy Brown and Ish Smith. Anžejs Pasečņiks scored 16 in Orlando. Some fun facts about Anžejs Pasečņiks – he's Latvian (like Bertans), he's 7'2", he was a first round pick in 2017 (Orlando), he was the European U18 All-Star Game MVP back in 2013, and his significant other (girlfriend? wife? I don't know) only has 285 followers on Instagram. Anžejs is a man of the people. Against Atlanta, Jordan McRae led the way with 29 and was joined by Brown, Bertans, Smith, Ian Mahinmi, and Gary Payton II in double figures. This incredible run is nearing its end. Bertans is back, Bryant will soon follow, and Beal likely won't be out much longer either. The lessons the Wizards have learned about grit and winning along the way; however, will live on forever. This is a really positive moment for the future in D.C. 
Detroit Pistons (14-25)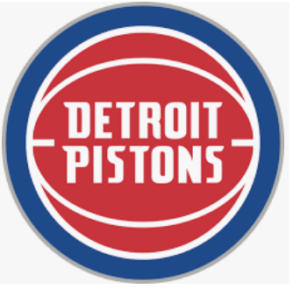 Last Week: 22 (↓3)
Last Week's Games: @Warriors (W, 111-104), @Lakers (L, 99-106), @Cavs (W, 115-113), Cavs (L, 112-115 OT)
Next Week's Games: Bulls, Pelicans, @Celtics 
We spent a lot of time last week discussing the Pistons, their incoming rebuild, and their trade options. Since then, Blake Griffin opted to (likely) end his season with a procedure on his ailing knee. It's a good decision. The Pistons are going nowhere this year, and Griffin just hasn't been good. If he needs to take time to potentially, and hopefully, fix his body and get back on track, then he absolutely should. What this means; however, is that a Griffin trade is off the table. With his contract and injury history, it probably was before, but now it's gone for sure. Here's what the Pistons have on the books for next year: an expensive, aging, injury prone Griffin, an aging, injury prone Derrick Rose, Luke Kennard, Sekou Doumbaya, Bruce Brown, Khryi Thomas, and Svi Mykhailiuk (team option). Tony Snell, Andre Drummond, and Markieff Morris are all trade candidates with player options. New deals with Christian Wood and maybe Thon Maker would also make sense for both parties, but this is not a pretty situation here. The Pistons need to get whatever they can in trades for Drummond, Snell, and Morris. They need to listen to any Rose offers. They need to tank. They need to pray. 
Chicago Bulls (13-26)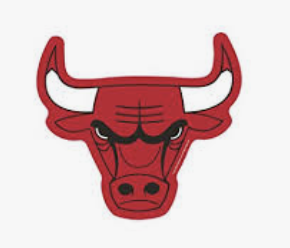 Last Week: 19 (↓5)
Last Week's Games: Celtics (L, 104-111), @Mavs (L, 110-118), @Pelicans (L, 108-123), @Pacers (L, 105-116)
Next Week's Games: @Pistons, @Celtics, Wizards, @76ers
The Bulls played four good teams this week. Going 0-4 is still a disaster for a team that is now 5 games out of the playoffs. Zach LaVine recently said that making the All-Star game would lead to him deciding to join the Dunk Contest. I don't know if that's a real possibility given that LaVine is nearly 800,000 votes out of a starting spot right now despite ranking 5th among East guards. That fan-majority vote might be LaVine's only shot at it given this team's struggles. Regardless, he made his case well this week, averaging 33.3 points, 4.3 assists, and 4.5 boards per game. Despite his solid numbers, the Bulls are surprisingly 2.2 points worse per 100 possessions with LaVine on the floor. That's an issue. Another issue – the Bulls are 9.6 points worse per 100 possessions with Coby White on the floor. The rookie is only hitting 38% of his field goals. He's averaging 2.1 assists per game, a low number for a point guard, and he's been a negative player offensively. He has time to grow, but the start has been somewhat ugly. A third issue – Wendell Carter Jr, who was playing solid defense and averaging 11.7 points and 9.9 boards while ranking in the top 20 in field goal percentage and a variety of rebounding stats, will be out for 4-6 weeks. The Bulls had been 7.6 points better per 100 possessions with him on the floor. 
Phoenix Suns (15-23)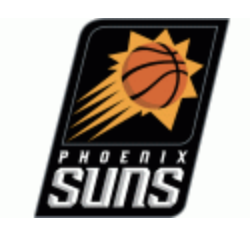 Last Week: 18 (↓5)
Last Week's Games: Grizzlies (L, 114-121), Kings (L, 103-114), Magic (W, 98-94)
Next Week's Games: Hornets, @Hawks, @Knicks
Phoenix at least got a win in another ugly week. They're still somehow within 1.5 games of the 8 seed. Devin Booker had a good week individually, putting up 32.7 points and 6 assists per game. Kelly Oubre Jr. also played three solid games, averaging 18.7 points and 8.3 boards, as did DeAndre Ayton (16 points and 10 boards). Those three have been fairly consistent. Booker has been right around averages of 25 points, 6 assists, and 4 boards all year, though he is rebounding slightly less and scoring a little more so far in 2020. Oubre Jr. has been averaging 18 points and 6 boards all season, with small improvements to both to start January. He has scored in double figures in all but three games. In only eight games, Ayton has scored less than 13 points only once and has never grabbed less than 9 boards. All three have positive on-off numbers, though Mikal Bridges and Ricky Rubio (both above +9) are leading the charge there. One issue for Phoenix has been the fall of Aron Baynes. After averaging 14.7 points, 2.9 assists, and 5.7 boards per game while hitting well over 40% of his threes in October and November (13 games, 7-6 record), Baynes is averaging 10.4 points, 1.3 assists, and 5.7 boards per game while making only 22% of his threes in December and January (16 games, 5-11 record). Baynes is also getting to the free throw line much less. He has shot 0 free throws in 10 of the last 16 games after getting to the line at least once in 9 of his first 13 games. That's an ugly dropoff, though he still has value defensively. 
Charlotte Hornets (15-26)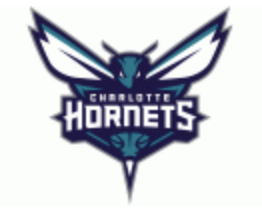 Last Week: 24 (↑2)
Last Week's Games: @Mavs (W, 123-120 OT), Pacers (L, 104-115), Raptors (L, 110-112 OT), @Jazz (L, 92-109)
Next Week's Games: @Suns, Trail Blazers, @Nuggets
The Hornets are still holding on to that 9 seed, though they've slipped a full 4 games back of the Nets and Magic for a playoff spot. DeVonte' Graham put up 27 points and 13 assists in the lone win of the week, with Terry Rozier (29 points, 8 assists, 6 boards) and PJ Washington (19 points, 6 boards) also starring. Both Miles Bridges and Bismack Biyambo produced double-doubles as well. Bridges had a good week overall, averaging 16.5 points and 7.8 boards per game. Rozier has been on an absolute tear. In five January games, he's averaging 27.4 points, 4.8 assists, and 3.6 boards on 51% shooting. He's made 22 of 48 threes over that stretch, and he's shooting five three throws per game. Graham has been the story in Charlotte this year, but Rozier is quietly putting some things together. He's played in all 41 games, scoring in double figures in 36 of them. He's shooting 39.4% from three on the year, and his overall field goal percentage (42.7%) is up by 4% from last year. He's been solid as a passer and rebounder. The Hornets have a weird situation on their hands. Here's why:
Graham's numbers – 18.5 points, 7.7 assists, 3.8 boards, 38% from three, 37% from the field, 109 offensive rating, 116 defensive rating, 2.2 win shares, 0.7 VORP
Rozier's numbers – 18.4 points, 4.4 assists, 4.3 boards, 39% from three, 43% from the field, 107 offensive rating, 115 defensive rating, 1.9 win shares, 0.5 VORP
Those are pretty similar, though Graham has an edge. Yet Charlotte is 10.7 points better per 100 possessions with Graham on the floor and 10.8 points worse per 100 possessions with Rozier on the floor. That's a huge difference that doesn't make much sense.
Sacramento Kings (15-24)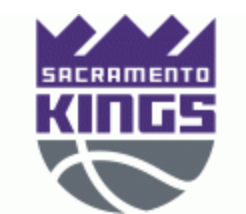 Last Week: 21 (-)
Last Week's Games: Pelicans (L, 115-117), Warriors (W, 111-98), @Suns (W, 114-103), Bucks (L, 106-127)
Next Week's Games: Magic, Mavs
This was actually a decent week for the Kings, who sit 2 games out of the playoffs. De'Aaron Fox led the way, averaging 21 points, 7 assists, and 5 boards per game. In further good news, Marvin Bagley III should be back soon. The second-year man out of Duke has only played in 9 games this year, so it's been impossible to take any sort of measure of his progress as a player. Sacramento needs him to stay healthy this time around. In related news, Richaun Holmes went down against the Warriors with a shoulder injury. It looks like he'll be back within a game or two, which is big for the Kings. Holmes (13.1 points, 8.5 boards, 66% from the field, 4.8 win shares, 1.6 VORP) has been their best, most consistent player so far. He is the only rotation player on the team to have a positive per 100 possessions point differential. 
Minnesota Timberwolves (15-22)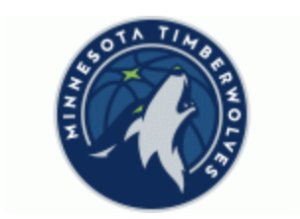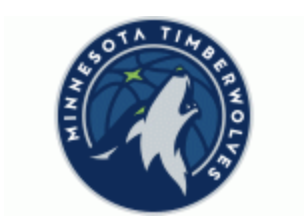 Last Week: 20 (-)
Last Week's Games: @Cavs (W, 118-103), @Grizzlies (L, 112-119), Trail Blazers (W, 116-102)
Next Week's Games: @Rockets, Thunder, Pacers, @Pacers
Karl Anthony-Towns was still out this week, though he drew a questionable designation for the Portland game. He'll be back soon, and the consensus seems to be that he will remain in Minnesota beyond the trade deadline. That makes sense, as the Timberwolves would be crazy to trade him. It will be interesting to watch what the Timberwolves do with Gorgui Dieng when Towns returns. Dieng has been solid (13.3 points, 9.3 boards, 32-38 FT) but imperfect (only 46% from the field) with Towns sitting. He played much less with Towns starting. That might change here. Andrew Wiggins returned to play all three games this week, culminating in a great performance against Portland (23 points, 8 assists, 60% from the field). Those are the performances that make Wiggins a legitimate second option in Minnesota, and he's been producing them at a much higher rate this season. Jarrett Culver (16.7 points, 4.7 boards, 5-10 from three, 20-35 from the field) also stood out this week. He's stepped right into the fray defensively, and now his offensive game appears to be taking some necessary steps. The Timberwolves are only 1 game out of the playoffs. 
Portland Trail Blazers (16-23)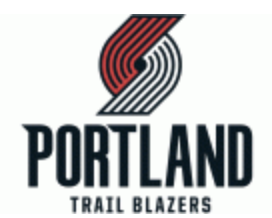 Last Week: 17 (↓2)
Last Week's Games: @Heat (L, 111-122), @Raptors (W, 101-99), @Timberwolves (L, 102-116)
Next Week's Games: Bucks, Hornets, @Rockets, @Mavs
A Carmelo Anthony game winner saved Portland from a winless week. The Blazers, like pretty much every team in the West, are alive in the playoff chase, as they sit only 1 game back of the Grizzlies and Spurs. It feels like a trade is coming just because this is a win-now team without much hope for internal improvement until everyone comes back from injury late in the season. The West has been very forgiving so far this year, but it might be too late for a playoff push at that point. The next 18 games for Portland are just brutal. They have to play the Bucks, Rockets (twice), Lakers, Jazz (twice), Heat, Nuggets, Mavs (twice), Thunder, Pacers, Pelicans (twice), Grizzlies, and Spurs. That's 14 of 18 against teams with better records, and an additional two against the streaking Pelicans.
Memphis Grizzlies (17-22)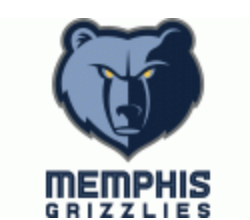 Last Week: 25 (↑7)
Last Week's Games: @Clippers (W, 140-114), @Suns (W, 121-114), Timberwolves (W, 119-112), Spurs (W, 134-121)
Next Week's Games: Warriors, Rockets, Cavs
This wasn't supposed to happen. Memphis has won four in a row to put an exclamation point on an 11-6 run that has them tied for the 8 seed out West in what was supposedly a rebuilding year. Ja Morant (22 points, 9 assists), Jaren Jackson Jr. (24 points, 6 boards), Jae Crowder (27 points, 7 assists, 8 boards), and Dillon Brooks (22 points) led the way against the Clippers. Jonas Valanciunas (30 points, 8 boards), Jackson Jr. (15 points, 8 boards), Morant (13 points, 7 assists), and Brooks (19 points)s led the way against Phoenix. Brooks, Morant, Jackson Jr, and Crowder combined for 88 points against Minnesota, and Brooks, Morant, Jackson Jr, and Valanciunas combined for 89 against San Antonio. The Grizzlies have been playing with the 2nd best offense in the league over the last fifteen games, and they've been a borderline top 10 team by overall team metrics over that span. Whatever the Grizzlies are cooking up is real, and they have a great chance at making the playoff chase interesting. 
New Orleans Pelicans (14-25)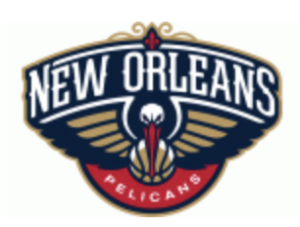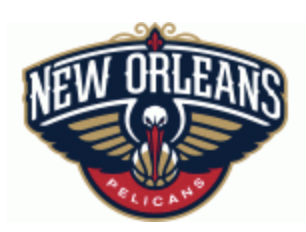 Last Week: 23 (↑6)
Last Week's Games: @Kings (W, 117-115), Jazz (L, 126-128), Bulls (W, 123-108), @Knicks (W, 123-111)
Next Week's Games: @Celtics, @Pistons, Jazz
I'm all in on the Pelicans. They're back. New Orleans is on a 7-2 run. Over those nine games, they rank third in the league in net rating with the 5th best offense and the 12th best defense. Derrick Favors, finally healthy, has bolstered the defense from the inside, and Lonzo Ball, also finally healthy, is averaging 16.7 points, 6.7 assists, and 6.3 boards per game since being inserted into the starting lineup nine games ago. It's no coincidence that this run coincided with that move. The issue for the Pelicans will be staying healthy. Jrue Holiday missed the last three games of the week and will likely miss one or two more. Both Favors and JJ Redick will sit out against Boston, the second game of a back-to-back, with hamstring strains. This could all very well fall apart again if injuries hit New Orleans again, but for now, the Pelicans are in a great spot, sitting three games back of the 8 seed with a lot of momentum. Zion is inching closer to a return too. 
San Antonio Spurs (16-21)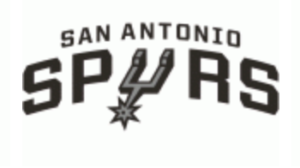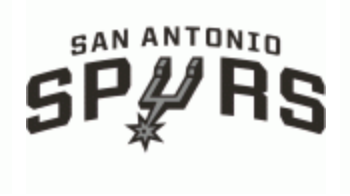 Last Week: 16 (-)
Last Week's Games: @Bucks (L, 118-127), Bucks (W, 126-104), @Celtics (W, 129-114), @Grizzlies (L, 121-134)
Next Week's Games: @Raptors, @Heat, Hawks
This was a good week for the Spurs despite the loss in Memphis, as they grabbed two big wins over the Bucks and Celtics to stay in a tie for the 8 seed. It's likely that any possible DeMar DeRozan or LaMarcus Aldridge trades are probably off the table, and San Antonio will likely keep their roster together for a playoff push given Gregg Poppovich's age. DeRozan is heating up, and he averaged 29.5 points, 6.3 assists, and 5.5 boards per game this week. Aldridge (16.8 points and 7.3 boards per game) also played well, and he has taken some major steps in recent weeks to modernize his game. As of December 21, Aldridge was 14-44 from three (32%) over 26 games. He's taken 44 threes in the 9 games since, making 26 of them (59%). Even if that percentage is unsustainable, the volume should stay up. It's a great way to modernize this team without trading either of their centerpieces, 
Brooklyn Nets (17-20)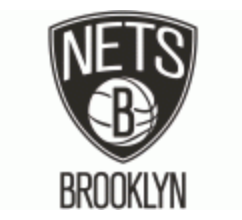 Last Week: 14 (↓1)
Last Week's Games: Raptors (L, 102-121), @Magic (L, 89-101), Thunder (L, 103-111 OT), Heat (L, 113-117)
Next Week's Games: Hawks, Jazz, 76ers
The Nets have lost eight in a row and nine out of ten. After playing the Hawks on Sunday night, their next five games are against the Jazz, Lakers, Bucks, and 76ers (twice). That's not a great spot to be in. Caris LeVert played three games this week in his return from injury, including a 20-point showing against the Thunder, so there's at least one positive. Spencer Dinwiddie has been carrying this team for a while now. The bottom line here, with all due respect to Dinwiddie, who has been playing some great basketball, is that that is not a sustainable method of success for an NBA team. You cannot be rolling out Joe Harris, Taurean Prince, and Spencer Dinwiddie as your three best players and expect to be successful. The return of LeVert should help, and Kyrie Irving apparently wants to return at some point this week. The Nets aren't going anywhere without Kevin Durant, but Irving's return would at least help to stop the bleeding and solidify their spot as a playoff team. 
Orlando Magic (18-21)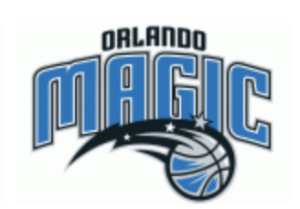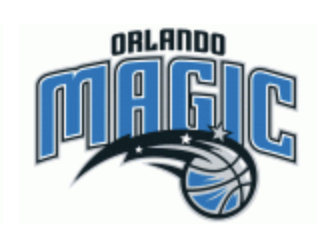 Last Week: 15 (↑1)
Last Week's Games: Jazz (L, 96-109), Nets (W, 101-89), Wizards (W, 123-89), @Suns (L, 94-98)
Next Week's Games: @Kings, @Lakers, @Clippers
Brooklyn's struggled have moved the Magic up into a tie for the 7 seed, where both teams have a four-game edge over the rest of the East. Orlando was okay in its first full week without Jonathan Isaac. Nikola Vucevic averaged 20 points and 14.8 boards per game. Markelle Fultz put up 13 points, 6 assists, and 5.3 boards per game. Terrence Ross and Evan Fournier continued to provide some scoring punch. The issue for Orlando, as it has been all year, is finding production from others. One positive – Orlando's defense, already ranked in the top 5, has been the best in the league since Isaac went down. That might not be sustainable given Isaac's importance and abilities, but the Magic are going to need to continue to rely on their defense either way. The other option is improving the offense, and the odds of doing  that are not in Orlando's favor. 
Indiana Pacers (24-15)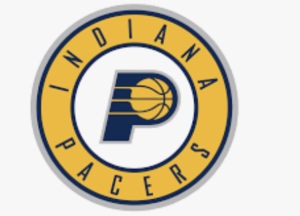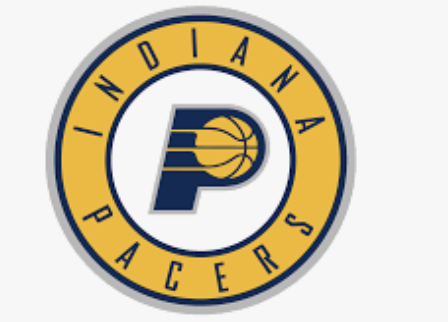 Last Week: 11 (↓2)
Last Week's Games: @Hawks (L, 111-116), @Hornets (W, 115-104), Heat (L, 108-122), @Bulls (W, 116-105)
Next Week's Games: 76ers, @Timberwolves, Timberwolves
The Pacers are 4-6 over their last 10. They're kind of just treading water at the moment without Malcolm Brogdon and Victor Oladipo, which is understandable. That's been enough to stay in the hunt for a high seed, as Indiana is within three and a half games of the 2 seed and only one game behind the 5 seed Sixers. They've also grown their edge over the 7 seed to six games. This is going to be a top six team in this year's East. Brogdon missed four more games this week and has played only 8 minutes over the last nine games. He should be back any game now, but it's another troubling injury for a player who has suffered quite a few of them in his short career. The Pacers will need to be careful with Brogdon. He's a stud when he's on the court, but he obviously needs to be healthy to play. Indiana also got some big news this week related to Oladipo, as he is expected to return on January 29. The Pacers have mostly exceeded expectations without him. If they can keep the top five in their sights over the next few weeks, they will be in prime position to have a chance to rise up the leaderboard. 
Oklahoma City Thunder (22-16)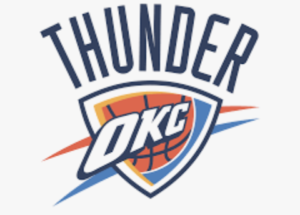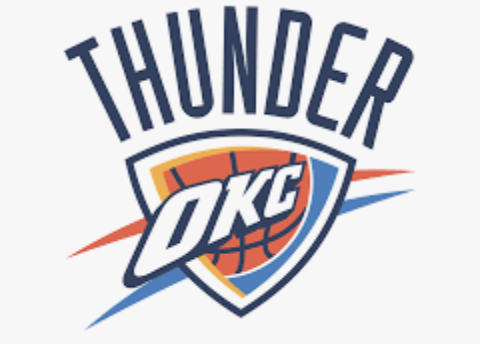 Last Week: 13 (↑1)
Last Week's Games: @Cavs (W, 121-106), @76ers (L, 113-120), @Nets (W, 111-103 OT), Rockets (W, 113-92)
Next Week's Games: Lakers, @Timberwolves, Raptors, Heat
Oklahoma City is red hot. They've won 11 of 13 to put themselves 5.5 games ahead of the 8 seed (Spurs, Grizzlies), and they're nipping at the heels of the top 6. They've done it on the backs of their five best players – Chris Paul, Danilo Gallinari, Shai Gilgeous-Alexander, Steven Adams, and Dennis Schroder. Against Cleveland, Gallinari, Gilgeous-Alexander, and Schroder combined for 61 points, Paul put up 10 assists, and Adams grabbed 16 boards. Against the Sixers, those five combined for 95 points and 41 rebounds, with Paul also throwing in 6 assists. Against Brooklyn, the Thunder played without Gallinari. Paul and Gilgeous-Alexander combined for 50 points, Adams grabbed another 18 boards, and Schroder (14 points) and Paul combined for 8 assists and 10 boards. Gallinari returned with 23 points and 11 boards against Houston, as Adams (15 points, 8 boards), Paul (18 points, 5 assists, 6 boards), Schroder (16 points, 5 boards), and Gilgeous-Alexander (20 points) all continued to play well. The Paul/Schroder/Gilgeous-Alexander pairing has a net rating of 28.3 in 236 minutes. Only three other three player lineups have a net rating above 20 in over 200 minutes of play. One is Giannis/Bledsoe/DiVincenzo. The other two? Paul/Gallinari/Schroder and Gallinari/Schroder/Adams. Those may be arbitrary baselines, but the lineup numbers are wildly impressive for a team that was supposed to be selling everything it could at this point. The Paul-Schroder-Adams trio is also elite, producing a net rating of 19.9 in over 300 minutes of play. 
Dallas Mavericks (23-15)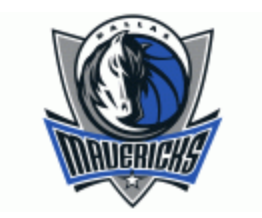 Last Week: 8 (↓3)
Last Week's Games: Hornets (L, 120-123 OT), Bulls (W, 118-110), Nuggets (L, 106-107), Lakers (L, 114-129)
Next Week's Games: 76ers, @Warriors, @Kings, Trail Blazers
The Mavs have lost 5 of 7. It is worth pointing out that two of those losses have come to the Lakers and that the other three have come by a combined 9 points. Still, Dallas has taken a clear step back in the last two weeks. They're now 2.5 games back of the Rockets and only 1 game ahead of the 7 seed Thunder. On the season, the Mavs have the top offense and a below average defense. Over those last seven games, they've had a top ten offense and a bottom five defense. That's a significant difference, and it's largely due to the absence of Kristaps Porzingis, who has missed the last 6 games with a knee injury. The Mavs are 2-4 without him, and they have ranked 28th in defensive rating since he was ruled out. His rim protecting ability has been sorely missed, and there's one less big threat for opposing defenses to worry about when he's on the bench. After struggling to create a positive impact at the start of the year, Porzingis has worked all the way back to positive on-off numbers. The Mavs need him back. 
Toronto Raptors (25-13)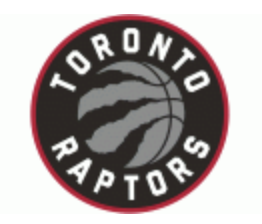 Last Week: 10 (-)
Last Week's Games: @Nets (W, 121-102), Trail Blazers (L, 99-101), @Hornets (W, 112-110 OT)
Next Week's Games: Spurs, @Thunder, Wizards
Toronto pounded the Nets behind 76 points from Kyle Lowry, Fred VanVleet, and Serge Ibaka. Ibaka also threw in 12 boards while Lowry and VanVleet combined for 16 assists. With VanVleet getting banged up and sitting out the last two games of the week, the Raptors managed to split two close ones. A Melo game winner spoiled double-doubles from Lowry and Ibaka, but OG Anuoby (19 points, 7 boards), Patrick McCaw (13 points, 11 assists), and Terence Davis (23 points, 5 assists, 11 boards) stepped up in Charlotte to aid Lowry (15 points, 9 assists) and Ibaka (23 points, 11 boards). Toronto will get Pascal Siakam, Norman Powell, and Marc Gasol back at some point over the next week. That's big news for a team that was able to stay afloat and go 6-5 without that trio. The Raptors, at 25-13, are firmly entrenched in the middle of the East's seeding race, with 5 teams (Heat, Celtics, Raptors, 76ers, and Pacers) fighting for the 2 through 6 seeds. That's a significant accomplishment considering that they seemed destined for a slip a few weeks ago. Ibaka, Lowry, and VanVleet have really stepped up, but Toronto can only get better with three of their top six guys back in the fold. 
Utah Jazz (26-12)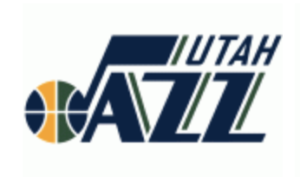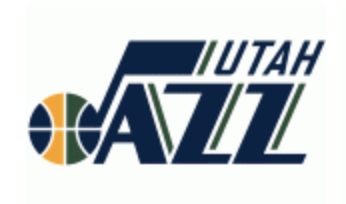 Last Week: 12 (↑3)
Last Week's Games: @Magic (W, 109-106), @Pelicans (W, 128-126), Knicks (W, 128-104), Hornets (W, 109-92)
Next Week's Games: @Wizards, @Nets, @Pelicans
The Jazz are hitting all the right notes again. They're all the way up to the 4 seed, and they're within half a game of the Nuggets and Clippers. Utah has the best record in the league over the last 15 games (13-2), and over that same period they're 2nd in net rating and average point differential, trailing only the Bucks and holding a significant advantage over the 3rd place Lakers in both. The schedule hasn't been all that difficult, but 13-2 is 13-2 no matter how you slice it. Jordan Clarkson has brought a nice scoring boost off the bench, averaging 13.5 points per game this week. Mike Conley is still out, and there's no clear return date. Joe Ingles and Clarkson have done very well with extra minutes in his absence, so it will be interesting to see what happens to the rotation when Conley eventually hits the court again, especially given Conley's early struggles. 
Houston Rockets (25-12)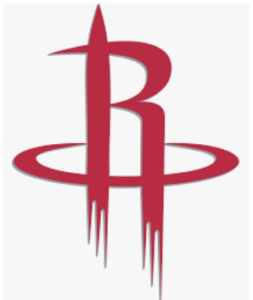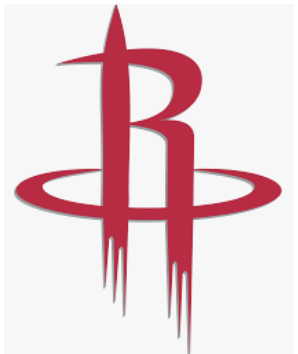 Last Week: 6 (↓2)
Last Week's Games: @Hawks (W, 122-115), @Thunder (L, 92-113)
Next Week's Games: Timberwolves, @Grizzlies, Trail Blazers
Houston had a meh week. Against Atlanta, James Harden made up for the absence of Russell Westbroook by dropping a 41-point triple-double, Ben McLemore and Eric Gordon combined for 35, PJ Tucker grabbed 17 rebounds, and Clint Capela put up 22 points and 22 rebounds. The Rockets were up by 15 at half and 14 after three quarters in a game that really wasn't all that close. Against Oklahoma City, they were run out of the building as Westbrook (34), Harden (17), and Chris Clemons (14) were the only Rockets to score in double figures. With the Rockets seemingly a step beneath the elite tier, we're starting to see some whispers about the Westbrook trade (here and here for example). Those whispers, at this point in time, are incorrect. Houston is neck-and-neck with the Bucks for the 2nd spot on the offensive rating leaderboard, which is the spot they held at the end of last season. Their defense, ranked 17th last season, is right around the same spot this year. Their average point differential so far (+4.9) is the exact same as last year's. It's fair to point out that Chris Paul, Clint Capela, and Eric Gordon missed 53 games last year, leading to struggles that likely dragged those numbers down a little bit. On the other hand, not even halfway through this season, Westbrook, Capela, and Gordon have already combined to miss 35 games. Throw in the challenge of adding Westbrook on the fly and the early season struggles (a kind word here) of Gordon before his injury, and there's plenty of room for improvement for this year's team as well. Westbrook has struggled to make his normal impact. He is shooting a horrendous 23% on nearly 5 threes per game. He needs to turn some of those jumpers into more efficient looks. He's also one of the best players of the last decade, possesses an almost unmatched will to succeed, and is operating alongside his close friend and one of the five best offensive players in the league. Don't bury the move quite yet. 
Philadelphia 76ers (25-14)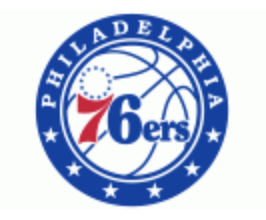 Last Week: 9 (↑2)
Last Week's Games: Thunder (W, 120-113), Celtics (W, 109-98)
Next Week's Games: @Mavs, @Pacers, Nets, Bulls
This was a very good week of results for the Sixers, who beat two playoff teams. Against Oklahoma City, the starting five (Ben Simmons, Joel Embiid, Josh Richardson, Tobias Harris, and Al Horford) combined for 89 points, 24 assists, and 36 rebounds. Against Boston, Josh Richardson led the way with 29 points and 7 assists while Simmons (19 points, 9 boards), Harris (16 points, 7 boards), and Horford (17 points, 6 assists, 8 boards) all turned in strong performances. Philadelphia needs more of those all-around performances from its starters as the season continues. The one big downside to the week was Joel Embiid's football-like finger injury. Embiid had surgery Friday, and will be re-evaluated in about two weeks, with a longer absence likely. Without Embiid, the Sixers are 4-4 on the year. With Embiid on the bench, they're +1.1 per 100 possessions, which would suggest a similarly mediocre record.  Improving on those numbers over the next couple weeks will be key in their chase of a top 3 seed (currently 1.5 games back). The win over Boston was obviously a nice start without their star big man, but the Sixers will need to show that they can produce similar performances consistently. Two road games against decent teams to kick off next week is a great opportunity to do just that.
Boston Celtics (25-11)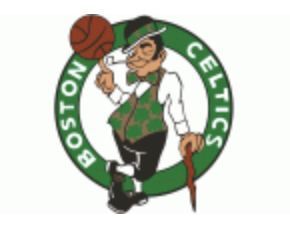 Last Week: 4 (↓2)
Last Week's Games: @Bulls (W, 111-104), @Wizards (L, 94-99), Spurs (L, 114-129), @76ers (L, 98-109)
Next Week's Games: Pelicans, Bulls, Pistons, @Bucks
Boston took care of business in Chicago without Kemba Walker behind 71 points from Jayson Tatum, Gordon Hayward, and Jaylen Brown and a strong performance from Enes Kanter (17 points, 12 boards). The week went downhill from there. The Celtics lost a close game to Washington's bench, lost the first half by 18 points to the streaking Spurs, and fell to 0-3 against the 76ers on the year despite the absence of Joel Embiid. That last number has to be concerning, as a Boston-Philadelphia playoff matchup is a clear possibility. The major concern for Boston against Philly has been stopping Joel Embiid (26.5 points and 13 boards per game against Boston this year) and the relative size of the Sixers on the inside. In the two prior games, Philadelphia easily won the rebound battle (75-54 and 56-41) and, slightly less easily, won the paints in the paint battle (102-92 combined). With Embiid out, the Sixers still won with the same themes. They outrebounded the Celtics 57-43 and outscored them in the paint 50-38. Al Horford, who was especially big in this week's game, flipped teams this summer, and it's left the Celtics with a significant size disadvantage against the Sixers and others. It's becoming a significant flaw.  
Miami Heat (27-11)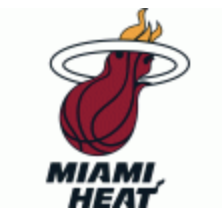 Last Week: 7 (↑2)
Last Week's Games: Trail Blazers (W, 122-111), @Pacers (W, 122-108), @Nets (L, 113-117)
Next Week's Games: @Knicks, Spurs, @Thunder
Miami has gained a tiny bit of separation as the 2 seed in the East. That one-game edge over the Celtics is enough to give them a slight bump here despite the loss to the Nets. The Heat handled the Trail Blazers without Jimmy Butler, as Bam Adebayo (20 points, 6 assists, 8 boards) and Goran Dragic (29 points, 13 assists) led seven double digit scorers. Butler returned against the Pacers just in time to eat TJ Warren alive and earn a $35,000 fine. The Heat got seven double digit scorers in that game as well. Against Brooklyn, strong efforts from Butler (33 points, 9 rebounds), Adebayo (22 points, 7 assists, 6 boards), and Dragic (17 points and 5 assists) weren't enough. Kendrick Nunn was the only other double digit scorer. The Heat have six main rotation players averaging at least 10 points per game, with Justise Winslow (11.3 points per game in 11 games) and Derrick Jones Jr. (9 points per game in 23 games) combining to essentially form a seventh. Miami's strength comes from their depth, as they have a number of capable players surrounding Butler and Adebayo. This has developed despite a series of injuries to Winslow, which seemed unlikely heading into the year. The Heat have hit on a shocking number of young players (Adebayo. Nunn, Jones Jr., Duncan Robinson, Tyler Herro), which has put them in a great spot for the present and future. Another note – Adebayo is seventh among all centers in scoring, 8th in rebounding, and second in assists as a 22 year old. He's a stud. 
Denver Nuggets (26-11)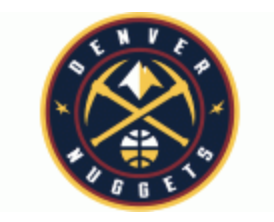 Last Week: 5 (↑1)
Last Week's Games: @Wizards (L, 114-128), @Hawks (W, 123-115), @Mavs (W, 107-106)
Next Week's Games: Cavs, Clippers, Hornets, @Warriors
Denver started the week by running into the very weird Wizards. Jamal Murray dropped 39, but it wasn't enough to overcome 108 points combined from Ish Smith, Troy Brown, Isaac Bonga, Anžejs Pasečņiks, Jonathan Williams, and Jordan McRae. Whenever those six combine to nearly outscore your entire team, you just have to shrug and move on. The Nuggets did that well this week, with a solid win in Atlanta followed by a big win in Dallas despite a few key absences. Against the Hawks, Will Barton (28 points, 5 assists, 9 boards) and Murray (16 points, 8 assists, 5 boards) supported a monstrous effort from Nikola Jokic (47 points, 5 assists, 8 boards). Against Dallas, both Barton and Paul Millsap were out, but Jokic led the way to a win with 33 points, 7 assists, 6 boards, and the game winning layup. Jokic's slow start probably cost him a shot at MVP contention, but he's averaging 23.8 points, 6.5 assists, and 9.3 boards per game on 42.3% shooting from deep since December 6. He's playing up to his level, and the Nuggets have moved up to the 2 seed out West. That's a great spot to be in, though it still doesn't feel like this team is quite that good. As of Friday afternoon, Denver was only 8th in net rating and 10th in average point differential on the season. Their defense, elite to start the year, has fallen off a cliff, ranking in the bottom five by defensive rating over the last fifteen games. That drop has been made up for by their once struggling offense, led by the resurgent Jokic, being the best in the league during that stretch, but it's not clear that the switch between defensive and offensive prowess has had any positive impact. Over those last fifteen games, Denver ranks (again as of Friday afternoon)…8th in net rating and 10th in average point differential. This is a good basketball team, but they will likely need to figure out how to get it going on both sides of the court at once to become great. 
Los Angeles Clippers (27-12)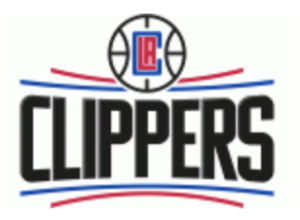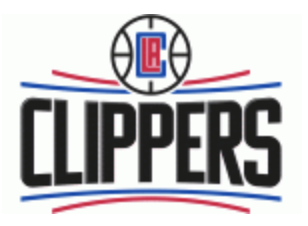 Last Week: 2 (↓1)
Last Week's Games: Grizzlies (L, 114-140), Knicks (W, 135-132), Warriors (W, 109-100)
Next Week's Games: @Nuggets, Cavs, Magic
This was not a pretty week by any means, but the Clippers are still sitting in a tie for the 2 seed at the end of it. They weren't at full strength at any point. Paul George and Patrick Beverley sat against Memphis. Kawhi Leonard sat against New York. George also sat against Golden State, and is set to miss another game or two with an aggravated hamstring that has been bothering him for a little over a week. It's something to monitor, though it doesn't appear to be overly serious. We're nearly halfway through the season, so it's also getting closer to the point where the Clips might start to limit their resting program in favor of chasing a higher seed. If they want to catch the Lakers, they probably need to start now. If the goal is just getting a top 3 seed, they have time. Another thing to watch – Landry Shamet's inconsistency from three. After going 21-58 (36%) from deep in October and November, he hit 51.5% of his threes in December. Four games into January, he's shooting 25% from three. Los Angeles may need those December numbers in the playoffs. 
Los Angeles Lakers (31-7)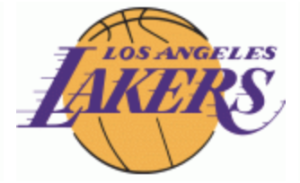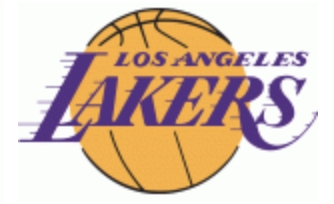 Last Week: 3 (↑1)
Last Week's Games: Pistons (W, 106-99), Knicks (W, 117-87), @Mavs (W, 129-114)
Next Week's Games: @Thunder, Cavs, Magic
The Lakers are staying within striking distance of the Bucks for the best record in the league, which could end up being important this summer. Anthony Davis took a hard fall against the Knicks, but he won't be out for long. The Lakers are still looking for a clear third option behind James and Davis. The obvious option there would be Kyle Kuzma, who averaged 21 points and 6 boards against New York and Dallas, including a 26-point showing against the Mavs with Davis sitting. The problem is that Kuzma has yet to be that guy with any sort of consistency. He's averaging 12.4 points and 3.7 boards and has scored in single digits 11 times. He's only shooting 34% from deep. As a result, he, and everyone other than James and Davis, have become the subject of trade rumours. The Lakers pretty clearly feel that they need to add something, and it's becoming less and less likely that that something comes from the current roster. Kuzma needs to step it up, or he might be following Brandon Ingram, Lonzo Ball, and Josh Hart out of Los Angeles. 
Milwaukee Bucks (34-6)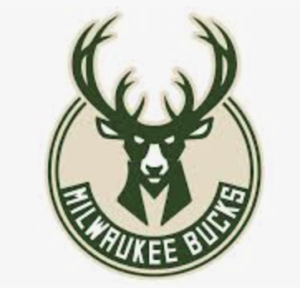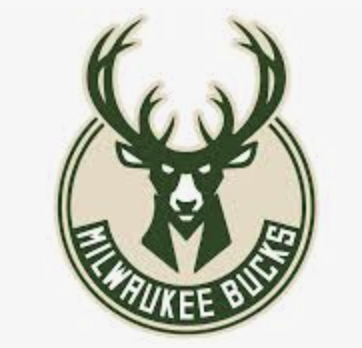 Last Week: 1 (-)
Last Week's Games: Spurs (W, 127-118), @Spurs (L, 104-126), @Warriors (W, 107-98), @Kings (W, 127-106)
Next Week's Games: @Trail Blazers, Knicks, Celtics
The Bucks have started to lose with a little more frequency (10-3 over last 13), which does tend to happen following 18-game winning streaks. They are now on pace for only 69.7 wins, and their average point differential has dropped 0.2 points below the all-time record. They've still managed to build their lead over the rest of the East to 6 games. One thing to watch – Giannis has started off 2020 by slightly increasing the amount of threes he's taking per game, and his efficiency numbers have dropped across the board. It's a tiny sample, but it's worth wondering whether Antetokounmpo is going to have issues walking the fine line between shooting just enough to keep defenses honest and shooting too many threes at the expense of his greater skills on the interior. Giannis making threes isn't just new for the rest of the league. Four teams are undefeated (1-0) on the year against the Bucks – the Celtics, Mavs, Heat, and 76ers. This week will give Milwaukee a chance to knock that list down to three teams.