Power Rankings
32 min read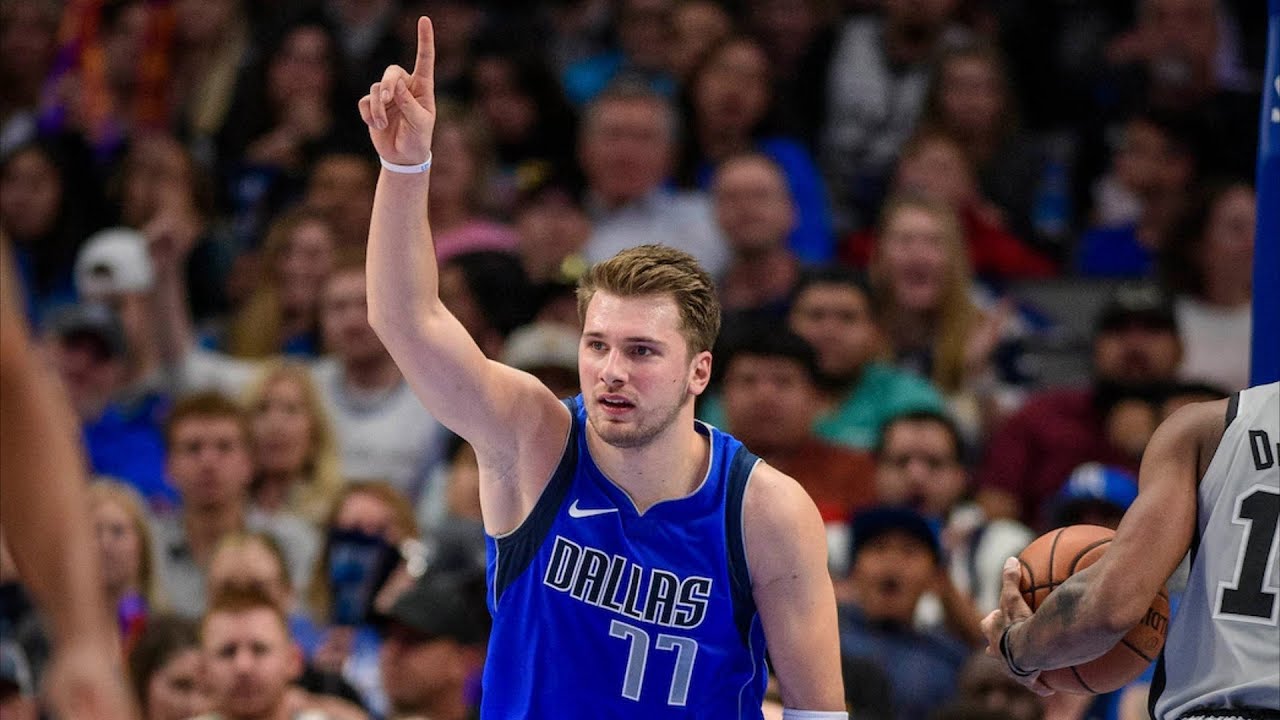 NBA POWER RANKINGS
Week 13
*Through Friday, January 17
Golden State Warriors (9-34)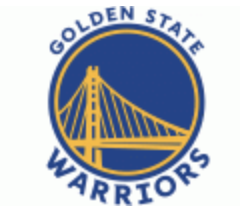 Last Week: 28 (↓2)
Last Week's Games: @Grizzlies (L, 102-122), Mavs (L, 97-124), Nuggets (L, 131-134 OT)
Next Week's Games: Magic, @Trail Blazers, Jazz, Pacers
The Warriors have lost 10 in a row, and that's going to be enough to drop them to the bottom here. D'Angelo Russell dropped 34 in Memphis, but the Grizzlies ran away with the third quarter as no other Warrior was able to score more than 13. The Mavs won every quarter on the way to another blowout. Jordan Poole (17) and Eric Paschall (16) led the way for Golden State. In the week's finale, the Warriors raced out to a 17-point halftime lead, only to allow a big comeback in the fourth quarter and eventually fall in overtime. Strong efforts from Alec Burks (25 points, 5 boards), Damion Lee (21 points, 6 assists, 5 boards), Russell (19 points, 9 assists), Glenn Robinson III (17 points, 5 boards), and Paschall (16 points, 5 boards) were not enough. The Warriors have been terrible in a number of ways this season, but their shooting stands out as the ugliest mark. The defense has improved to 22nd by defensive rating after a terrible start, but Golden State still has the worst offense in the league, paced by their effective FG% (30th), True Shooting percentage (28th), FG% (30th), and three-point FG% (26th). With KD gone and Steph and Klay injured, one of the all-time shooting teams has dropped all the way to last in the league, though, in a weird twist, the Warriors are 2nd in free throw percentage. 
Atlanta Hawks (10-32)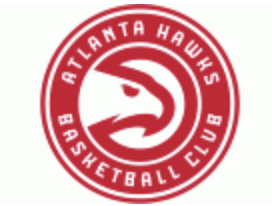 Last Week: 30 (↑1)
Last Week's Games: @Nets (L, 86-108), Suns (W, 123-110), @Spurs (W, 121-120)
Next Week's Games: Pistons, Raptors, Clippers, @Thunder
A trip to Brooklyn didn't go well for anyone not named Cam Reddish (20 points), and the Nets took full advantage. But the rest of the week went really well for Atlanta. Young returned with 36 points, 10 assists, and 4 boards, John Collins put up 22 points and 10 boards, Kevin Huerter went off for 23 points, 8 assists, and 15 boards, De'Andre Hunter added 15 points, and the Hawks ran away with the fourth quarter to turn a close game into a solid win over the Suns. Then they went into San Antonio and won on a last second three from Huerter. Young (31 points, 9 assists, 5 boards), Reddish (22 points, 4 assists, 5 boards), and Collins/Huerter (18 points each) led the way. The Hawks have been close for a little while now. Heading into the week, they had gone 2-4 over their last 6 (not terrible), with all four of those losses coming by ten points or less. This week, they turned some of those close losses into wins, and the young core around Young showed up, sending a reminder of why there is so much belief in this team's future. Reddish scored 20 twice. Huerter averaged 16.3 points, 4.7 assists, and 7.3 boards per game. Collins averaged 20 and 10 in the two games that Young played. On the other hand, this was the first positive week the Hawks have had in months, a startling idea for a team that, because of all that belief, was supposed to be producing a ton of optimism. There's still a ways to go in Atlanta. Nevertheless, the Hawks have beaten the Warriors in the race to 10 wins. They will always have that, no matter how the rest of the season goes. They will also have plenty more optimism to come if they continue to have weeks like this. It's too late in the year to make any sort of serious run at success, but the Hawks, and all of their summer cap space, would benefit if they could get the league buzzing again. 
Cleveland Cavaliers (12-30)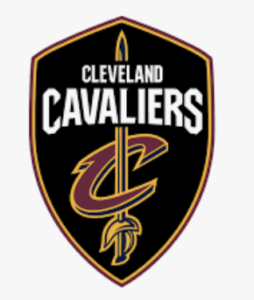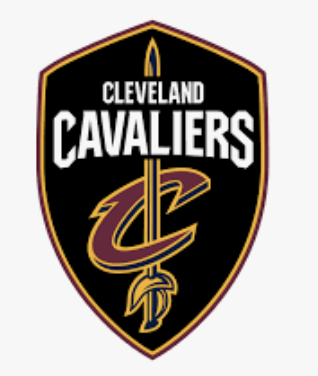 Last Week: 29 (↑1)
Last Week's Games: @Nuggets (W, 111-103), @Lakers (L, 99-128), @Clippers (L, 103-128), @Grizzlies (L, 109-113)
Next Week's Games: @Bulls, Knicks, Wizards
This was a solid week for the Cavs as well, despite the 1-3 record. Colin Sexton (25 points) and Darius Garland (18 points, 8 assists) shined in a huge win in Denver. Kevin Love, Tristan Thompson, and Cedi Osman all contributed double-doubles as well. Cleveland then hung tough with the Lakers for a half before getting outscored in the second half by 30. Both Garland and Sexton threw in 16 points and 4 assists, Osman put up 15 points, and Love and Thompson again contributed double-doubles, but John Henson led the rest of the Cavs with only 7 points. That won't get it done in Los Angeles. Against the Clippers, the Cavs were behind early and often without Love, though Sexton (25 points), Garland (14 points, 10 assists), and Osman (21 points) again played well. Cleveland was down by 16 after three quarters in Memphis, and their comeback bid fell a little short. Sexton (28 points, 6 assists, 4 boards) had his fourth solid showing of the week along with Garland (11 points, 6 assists). Sexton (23.5 points per game) and Garland (14.8 points and 7 assists) made this week for the Cavs with a run of nice performances. The negative is that two other young pieces, Kevin Porter Jr. and Dylan Windler, are out and missing key developmental time. Porter Jr's knee injury will keep him out for another month, and Windler will, as of this week, miss the rest of the season after a setback to the leg injury that has kept him on the bench all year. For a team that is going to need to hit on young talent in the draft for a few years here, being unable to see how the  rookie stretch big fits into their future rotation is a big blow. Love (19 points, 9 boards) was also decent in his return against Memphis, as we grow closer to the trade deadline with no indication of a clear frontrunner for him. Thompson, another trade candidate, dropped an egg against the Clippers before getting ejected in Memphis for a "slap to the backside of Jae Crowder". Cleveland, through Thompson and OBJ, has become the new city of brotherly love. Stand down Philadelphia. 
New York Knicks (11-31)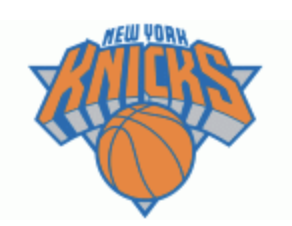 Last Week: 27 (-)
Last Week's Games: Heat (W, 124-121), @Bucks (L, 102-128), Suns (L, 98-121)
Next Week's Games: 76ers, @Cavs, Lakers, Raptors
The Knicks pulled out a nice home win over the Heat with a strong fourth quarter. Julius Randle (26 points, 8 rebounds) and RJ Barrett (23 points, 5 rebounds) led seven double-digit scorers in a really strong effort from New York. The rest of the week didn't go so well. The Bucks murdered the Knicks despite 25 points and 15 boards from Randle and 22 points and 8 boards from Barrett. Bobby Portis also dropped 20 points and 8 boards in one of his better games of the season, but that obviously wasn't close to enough. The Suns then came into New York and won by 23, though Randle kept his strong week going with 26 points and 6 boards while Marcus Morris returned from injury to put up 17 points. Randle is averaging roughly 21 points and 9 rebounds per game since the start of December, and the Knicks have gotten seven of their eleven wins in those twenty-one games (7-14 overall). That's not exactly good, and it's not a huge difference from the 19 games the Knicks played with Randle in October and November (4-15). Still, the individual numbers are impressive, and the Knicks will take what they can get at this point. Randle is still only shooting 30-31% from three, but one thing at a time here. There's also some trade buzz developing around Morris, who is enjoying one of the better seasons of his career and would help any contender looking for an additional piece on the wing. Morris is enjoying his role as a go-to player and isn't pushing for a trade, but it would be smart of the Knicks to make a move if they can get a future piece or two in return. Unfortunately, that means we'll likely see something dumb happen. Another thing to look at in New York – Mitchell Robinson is leading the league in field goal percentage, effective field goal percentage, true shooting percentage and offensive rating while ranking fourth in block percentage, tenth in offensive rebound percentage, twelfth in win shares per 48 minutes, and sixteenth in box +/-. Those are promising numbers for any player, but Robinson is sabotaging himself by averaging an absurd 5.5 fouls per 36 minutes, only slightly down from his 5.7 per 36 last season. If he's ever going to become the game-changing big man that he has the potential to be, he'll need to learn how to stay on the court.  
Washington Wizards (13-28)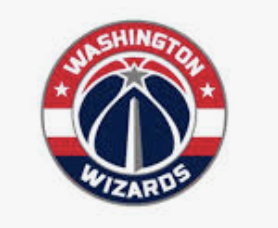 Last Week: 26 (-)
Last Week's Games: Jazz (L, 116-127), @Bulls (L, 106-115), @Raptors (L, 111-140)
Next Week's Games: Pistons, @Heat, @Cavs
Things appeared to be going alright in Washington. Bradley Beal signed an extension. The Wizards had a pretty good offense. Rui Hachimura, Moe Wagner, and Thomas Bryant showed promise early in the season. Davis Bertans hit threes like Steph Curry. Then, when injuries struck, the Wizards threw together a rotation led by Ish Smith and Troy Brown Jr. and beat actual NBA teams. The record might not have been great, but the vibes were good in the capital, with John Wall waiting in the wings for next season. That might have all gone down the drain this week. The Jazz pulled away late to spoil 25 from Beal and 34 combined from Bertans and Jordan McRae, with Ian Mahinmi also dropping 15 points, 7 assists (?), and 6 boards. A trip to Chicago told a similar story. Beal had 23, Bertans and McRae combined for 28, and the Bulls pulled away late. That loss sparked an outburst from Beal, who is supposedly angrier with the Wizards than he's ever been. It's not entirely clear why that's the case, as he signed an extension earlier this year knowing that the other franchise centerpiece would be on ice all season. This wasn't a playoff roster going into the year with Wall hurt, and it's hard to see how Beal would have thought differently. In other words, the losing, though it would be frustrating to anybody, isn't exactly a surprise. A blowout loss to the Raptors likely did little to soothe any hurt feelings, but Washington's return to health should help the team play a little better. Bryant played limited minutes twice this past week, and Wagner and Hachimura will be back eventually. 
Charlotte Hornets (15-29)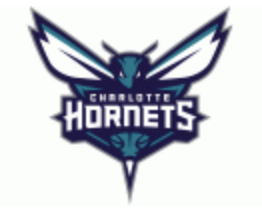 Last Week: 22 (↓3)
Last Week's Games: @Suns (L, 92-100), Trail Blazers (L, 112-115), @Nuggets (L, 86-100)
Next Week's Games: Magic, Bucks
The bottom is starting to fall out in Charlotte, where the Hornets and their formerly inflated, middle of the pack record have slid towards the bottom of the league, a spot that they deserve based on their underlying numbers. The Hornets are 26th in net rating and average point differential, 27th in defensive rating, and 22nd in offensive rating. DeVonte' Graham (22 points, 8 assists) and Dwayne Bacon (24 points) led the way in a decent effort against Phoenix. Graham (27 points, 10 assists), PJ Washington (20 points, 11 boards), and Terry Rozier (25 points and 7 boards) did the same in another decent showing against the Trail Blazers, but both games ended in losses, as did the trip to Denver. Rozier (20 points, 9 assists) and Graham, Washington, and Miles Bridges (14 points each) were not enough. Graham has slowed down a little after his All-Star like start, but he's still averaged 18 points and 8 assists per game on 38% from three so far in January. That'll do, though Graham needs to improve his game-to-game consistency and his finishing inside of the arc. Both of those things will come with time. Charlotte has found their point guard of the future. Now they need to find another future stud in the draft this summer. Outside of seemingly hitting on Washington this past draft, their success rate with picks in the first half of the first round is less than ideal. That will obviously need to change.
Detroit Pistons (15-27)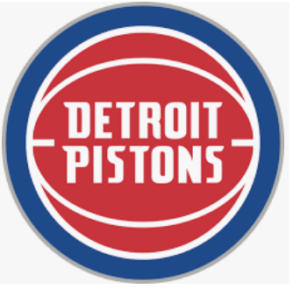 Last Week: 25 (↑1)
Last Week's Games: Bulls (L, 99-108), Pelicans (L, 110-117 OT), @Celtics (W, 116-103)
Next Week's Games: @Hawks, @Wizards, Kings, Grizzlies
Detroit's first week after Blake Griffin's season ending surgery wasn't too bad. A loss to the Bulls is never ideal, but Christian Wood showed out with 17 points and 14 boards alongside a strong showing from Derrick Rose (20 points and 7 assists). The Pistons then pushed the streaking Pelicans to overtime, again behind Rose (23 points and 8 assists) and Wood (18 points and 9 boards). Rookie Sekou Doumbouya also stepped up with 16 points and 8 boards. He kept it going with 24 points at Boston, and was joined by Rose (22 points, 6 assists), Andre Drummond (13 points, 13 boards, 7 assists), Svi Mykhailiuk (21 points, 5 assists), and Markieff Morris (23 points) in a surprising winning effort with Wood limited by knee soreness. Doumbouya and Wood will get plenty of chances the rest of the way this season, and the early returns on both have been good in Detroit. Wood has always flashed the potential to put up huge numbers, but he has yet to turn that into consistent playing time and production for other teams. That's changing now, and Doumbouya has been incredibly promising since his debut after an injury that kept him out early in the season. The major question in the frontcourt now for Detroit is going to be Andre Drummond. Trade talks have quieted significantly after a week full of them, and it now appears that Drummond might be playing out the season in Detroit before he can become a free agent this summer. He only averaged 11 points and 9 boards per game this week, which can't have helped with any teams that were on the verge of making an offer. It seems like the Pistons are going to be prioritizing Wood and Doumbouya over him. That'll make for a weird situation if Drummond doesn't get traded. The Pistons should be doing whatever they can to make a trade happen, both to open up the space in the rotation and to get some sort of value back in return for the big man. On the other side of the spectrum is Rose, who is playing some great basketball (21.7 points and 7 assists per game this week). He would help a variety of contenders as an extra playmaker, but Detroit's offense would likely crater without him. It's possible that Reggie 
Jackson's pending return makes it easier to survive without Rose, but it'll be a tough decision for the Pistons. The return value they can get for Rose won't outweigh the negative of having no one to set up the young guys they are trying to develop. 
Chicago Bulls (15-28)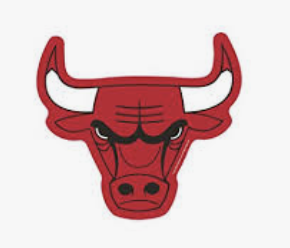 Last Week: 24 (↑1)
Last Week's Games: @Pistons (W, 108-99), @Celtics (L, 101-113), Wizards (W, 115-106), @76ers (L, 89-100)
Next Week's Games: Cavs, @Bucks, Timberwolves, Kings
The Bulls split four games this week to end it sitting 4 games out of the playoffs. If the postseason is the goal, they'll need to start winning a little more. Twelve games under .500 is simply not good enough to grab one of the eight playoff spots. The week started with a solid win in Detroit sparked by Zach Lavine (25 points, 6 assists, 4 boards). Luke Kornet stepped up with 15 points and 6 boards and Daniel Gafford and Lauri Markkannen both put up 14 points and 7 boards. LaVine dropped 30 in Boston, but the Celtics carried an 18-point halftime lead to the finish line. Thaddeus Young (17 points) and Tomas Satoransky (12 points, 7 assists) weren't enough alongside LaVine. Young and Satoransky both chipped in 18 points against the Wizards, and LaVine again dropped 30, along with 7 assists and 7 rebounds, in a winning effort. LaVine led the way in Philadelphia too with 23 points and 7 boards, but the Sixers pulled away in the second half with no other Bull topping 14 points. You've now read Zach LaVine's name more than you would probably like, and that's because LaVine is essentially running a one-man show at the moment. He easily led the team in scoring in each game this week, and he led in either rebounds or assists three times out of four. With Wendell Carter Jr sidelined, an already iffy supporting cast has become even more inconsistent. LaVine is rocking a 33.5% usage percentage in January, which would rank 6th in the league over the full season, trailing only three established superstars (Giannis, Kawhi, Harden) and two rising stars (Luka, Trae Young). LaVine is not on that level, but the Bulls really don't have another choice. Carter Jr. and Otto Porter Jr. are out, Markkanen has stagnated, and Coby White is, for now, an inefficient gunner. LaVine needs more help, but injuries and lacking development have made help hard to find. That's been the story in Chicago for a while now. 
Minnesota Timberwolves (15-26)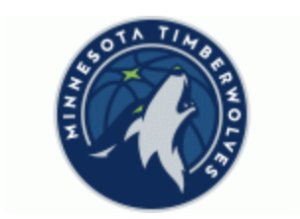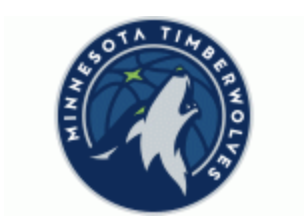 Last Week: 20 (↓2)
Last Week's Games: @Rockets (L, 109-139), Thunder (L, 104-117), Pacers (L, 99-104), @Pacers (L, 114-116)
Next Week's Games: Raptors, Nuggets, @Bulls, Rockets
"I just do my job, go home and I know what the real story is. There's a reason those stories are made because people need to sell papers, sell links and clicks, whatever the case may be. I'm here to be a Minnesota Timberwolf. Very fortunate I have a head coach like [Ryan Saunders], President and friend like [Gersson Rosas]. I'm not worried about all that nonsense. Whatever we have to deal with in house, we'll deal with in house, but this ain't the circus like it used to be. This is something that's going to be done as a family. If we have a problem or anything, we'll deal with it internally. We won't have any external forces here adding anything." – Karl Anthony-Towns on Friday night. Minnesota went 0-4 this week, but they still won. Jarrett Culver averaged 14.5 points and 5.5 boards per game, Towns returned from injury to drop 27 points and 5 boards in the last game of the week, Andrew Wiggins recovered from a rough week to put up 22 points and 4 assists in the same game, and the Timberwolves cleared a roster spot by trading Treveon Graham and Jeff Teague for Allen Crabbe's expiring contract. They're now a clear team to watch for a trade, though it won't involve Towns. D'Angelo Russell is reportedly a big target, but the Warriors shouldn't be giving him up before they see him alongside Steph and Klay.
Sacramento Kings (15-26)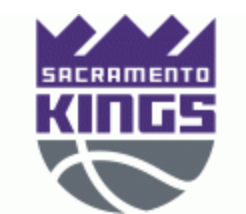 Last Week: 21 (-)
Last Week's Games: Magic (L, 112-114), Mavs (L, 123-127)
Next Week's Games: @Jazz, @Heat, @Pistons, @Bulls
The Kings have dropped to the 14 seed out West. Even though they're still within 4.5 games of the 8 seed, that still has to be a bit of a mental blow, especially considering that their two losses this week came by a total of six points. Both losses were pretty depressing. Marvin Bagley III returned against Orlando to put up 18 points and 6 assists, Nemanja Bjelica went off for 34 points and 7 boards, De'Aaron Fox almost had a triple-double with 31 points, 10 assists, and 8 boards, and Buddy Hield pitched in 16 points and 5 assists. It wasn't enough. Against Dallas, Fox again neared a triple-double (27,12,7) and Harrison Barnes and Buddy Hield both put up 25 points to go with 23 points and 19 boards combined from Bagley and Bjelica. That wasn't enough either, and the Kings now have a five-game road trip to look forward. That trip goes straight into a three-game stretch with games against the Thunder, Clippers, and Lakers. That's not ideal for a team fighting for their postseason lives. On the bright side, Fox is averaging 24 points, 8.4 assists, and 5.6 boards per game in January while shooting 36% from three, and Bagley is again back from injury. If he can stay healthy this time, the Kings will need to further his development. A focus on his perimeter shooting (17.6% on the season) should come first. 
Phoenix Suns (17-24)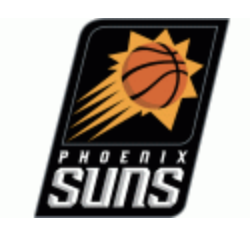 Last Week: 23 (↑3)
Last Week's Games: Hornets (W, 100-92), @Hawks (L, 110-123), @Knicks (W, 121-98)
Next Week's Games: @Celtics, Spurs, Pacers, @Spurs
The Suns have built some momentum over the last few weeks. They've won three of four and six of ten to pull within 2.5 games of the 8 seed. DeAndre Ayton replaced Aron Baynes in the starting lineup against the Knicks, and he responded with 25 points and 21 boards. Ayton is averaging 16.8 points and 12 boards per game on the year, and he has been fantastic since returning from his PED suspension. He averaged 24.3 points and 13.3 boards per game this week, and he will likely remain in the starting lineup for the foreseeable future. Devin Booker continued his strong play as well, averaging 26.7 points, 5.3 assists, and 5 boards. Those two are meant to be the centerpieces in Phoenix, and the ability of the rest of the team to complement them will determine how far the Suns go this season. Ricky Rubio has been a big part of that so far, and he averaged 17.5 points, 11 assists, and 6 boards per game in two games this week. His ability to take ball handling pressure off of Booker is key. Another key supporting player, Kelly Oubre Jr. is in concussion protocol and missed the Knicks game. The Suns would like to get him back as soon as possible because fifteen of their next eighteen come against teams above them in the standings. It's a make-or-break stretch. 
Portland Trail Blazers (18-25)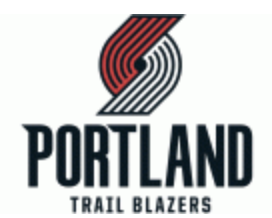 Last Week: 19 (-)
Last Week's Games: Bucks (L, 101-122), Hornets (W, 115-112), @Rockets (W, 117-107), @Mavs (L, 112-120)
Next Week's Games: @Thunder, Warriors, Mavs
The Blazers continue to stick around in the playoff picture, with only 2.5 games between them and the 8 seed. This is a team treading water, and there's just not much to get excited about here. Damian Lillard is going to put up numbers. CJ McCollum is going to put up slightly less impressive numbers. Carmelo Anthony is going to score some points and grab some rebounds. Hassan Whiteside will occasionally do the same along with Kent Bazemore and Anthony Tolliver (who were just traded for Trevor Ariza), and wins and losses will be split pretty evenly. That's just the way it is for Portland right now, with all of the injuries and Anfernee Simons struggling to produce consistently. McCollum went down with a short-term ankle injury in Dallas to briefly throw off that formula, but, for the most part, it's all the same in Portland. That has naturally led to a lot of trade buzz, but nothing really appears to be happening in reality. Ariza might be better than Bazemore/Tolliver, but that doesn't figure to be much of a game changer. Portland also bizarrely included two second round picks in the trade, which sent them Wenyen Gabriel and Caleb Swanigan too. That's going to limit the resources they could potentially use in future trades. It's looking like the Blazers might just ride out the season, hope for a shot at the playoffs with some of their injured guys back, and then reload for next season with everyone back and healthy. 
Brooklyn Nets (18-22)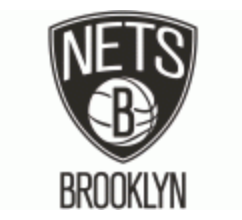 Last Week: 15 (↓3)
Last Week's Games:  Hawks (W, 108-86), Jazz (L, 107-118), 76ers (L, 106-117)
Next Week's Games: Bucks, 76ers, Lakers
This week, Kyrie Irving said "Collectively, I feel like we have great pieces, but it's pretty glaring we need one more piece or two more pieces that will complement myself, KD, DJ [DeAndre Jordan], GT [Garrett Temple], Spence [Dinwiddie], Caris [LeVert], and we'll see how that evolves." Those are bold words from a man whose team has been better without him (13-13) than with him (5-9). Irving did average 22.3 points, 6 assists, and 5 boards this week in his return from a long-term injury, but it resulted in two losses in three games. The truth, whether Irving can see it or not, is that he doesn't make teams better as the primary option. It takes Hall of Fame levels of arrogance and narcissism to come back, lose two of three, and then make a statement like this after your teammates have been working their tails off to stay afloat without you. The road is about to get even harder, with the Bucks, Sixers, and Lakers coming to Brooklyn this week. That will allow Irving to face off with LeBron, the man who he appears to think he resembles. He, to put it lightly, does not come anywhere close to James.
New Orleans Pelicans (16-26)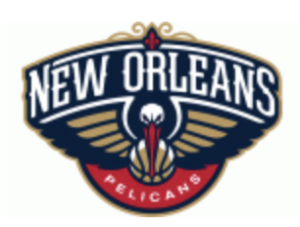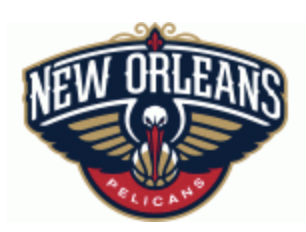 Last Week: 17 (-)
Last Week's Games: @Celtics (L, 105-140), @Pistons (W, 117-110 OT), Jazz (W, 138-132 OT)
Next Week's Games: Clippers, @Grizzlies, Spurs, Nuggets
The Pelicans got 1 game combined from Derrick Favors, Jrue Holiday, and JJ Redick this week. They went 2-1. New Orleans is hot. Boston crushed the Pelicans with Favors, Holiday, and Redick sitting out, but Lonzo Ball dropped a triple-double (10 points, 10 assists, 13 boards), Brandon Ingram put up 16 points and 5 assists, and Jaxson Hayes and Frank Jackson both hit 20 points. Ingram joined that first trio on the sideline in Detroit, but Ball (17, 9, 12) led the way in a win that was sparked by role players. Jahlil Okafor put up 25 points, 5 assists, and 14 boards, Nicolo Melli dropped 20, and E'Twaun Moore, Josh Hart, and Jackson combined for 40 points and 21 rebounds. Ingram returned against Utah to drop 49 points, 6 assists, and 8 boards and put a stamp on his All-Star campaign. Favors also returned with 21 points and 11 boards, and Ball threw in 13 assists. The Pelicans are 9-3 over their last twelve games. They're up to the 12 seed out West. Zion is supposed to return against the Spurs. It's go time. 
San Antonio Spurs (17-23)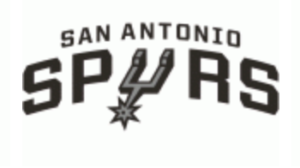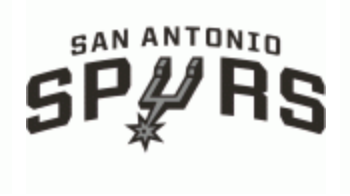 Last Week: 16 (-)
Last Week's Games: @Raptors (W, 105-104), @Heat (L, 100-106), Hawks (L, 120-121)
Next Week's Games: Heat, @Suns, @Pelicans, Suns
The Spurs have slipped a little in the playoff race, as the Grizzlies now sit two games clear. DeMar DeRozan sparked a big win in Toronto with 25 points, but two close losses ended a disappointing week. DeRozan's 30 points, 7 assists, and 5 rebounds, along with 21 points from Patty Mills, weren't enough in Miami. Kevin Huerter's game winner spoiled big outings from DeRozan (25, 9, 9) and LaMarcus Aldridge (30 points). DeRozan is playing as well as he can right now; it's up to the rest of the Spurs to provide some help. There wasn't a lot of that this week, though Dejounte Murray did play well against Atlanta (13 points, 5 assists, 12 boards). As we've said numerous times here, DeRozan and Aldridge are two players to watch at the deadline. If the Spurs want to make a push for the playoffs, which seems likely given Gregg Popovich's age, they'll keep them. If not, we could see a trade or two over the next few weeks. 
Memphis Grizzlies (20-22)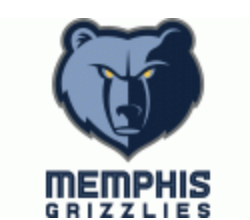 Last Week: 18 (↑3)
Last Week's Games: Warriors (W, 122-102), Rockets (W, 121-110), Cavs (W, 113-109)
Next Week's Games: Pelicans, @Celtics, @Pistons
Jonas Valanciunas (31 points and 19 boards), Jaren Jackson Jr. (21 points and 5 boards), and Ja Morant (11 points, 10 assists, and 7 boards) led the way against Golden State. Valanciunas and Jackson combined for 34 against Houston, with Morant (26 points, 8 assists, and 5 boards) and Dillon Brooks (24 points) providing the biggest scoring punch. Brooks (26 points), Morant (16 points, 8 assists, and 5 boards), and Brandon Clarke (15 points) sparked the Grizzlies against the Cavs. Morant, barring an injury, has the Rookie of the Year award locked up, and Memphis is soaring at the halfway mark. They're 14-6 over their last 20 games, and they've now won 7 in a row. They're second in the league in net rating and average point differential over those 7 games. The race for the West's 8 seed is packed, but the Grizzlies now have a two game edge. It would be an incredible story if they hold on to it. 
Orlando Magic (20-22)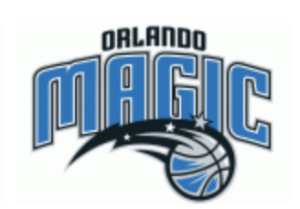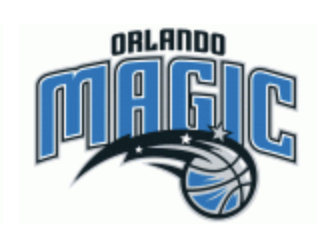 Last Week: 14 (-)
Last Week's Games: @Kings (W, 114-112), @Lakers (W, 119-118), @Clippers (L, 95-122)
Next Week's Games: @Warriors, @Hornets, Thunder, Celtics
Nikola Vucevic (26 points and 15 boards) and Evan Fournier (25 points and 6 assists) led the Magic in Sacramento, with Aaron Gordon (19 points, 9 boards) and Markelle Fultz (16 points) providing a helping hand. Gordon (21 points, 6 points, and a few highlight dunks) and Fultz (21 points, 10 assists, and 11 boards) took charge against the Lakers. Vucevic, Wes Iwundu, and Terrence Ross also combing for 53 points with Fournier sidelined. The Clippers game didn't go particularly well, though both Gordon and Vucevic reached 20 points. The Magic are one game up on the Nets and 5 games up on the 9 seed Bulls. The playoffs, if they can avoid a major slip, are in their future. In related news, Fultz has become a solid contributor in Orlando despite his shooting issues (25% from three), and he figures to be a piece here well into the future. He's averaging 13.6 points, 5.8 assists, 5 boards, and 1.9 steals per game so far in January, and the Magic are 4.6 points better per 100 possessions with Fultz on the court this season. He has found a home, even if he never reaches the stardom expected from a number one pick. 
Oklahoma City Thunder (23-19)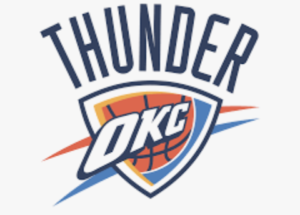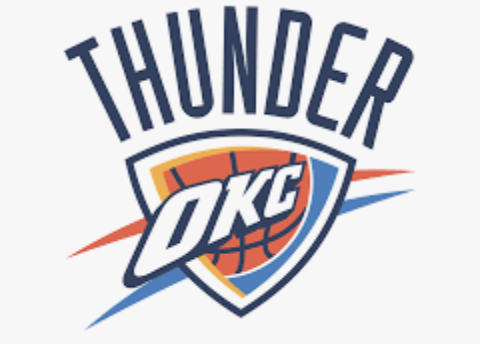 Last Week: 12 (↓1)
Last Week's Games: Lakers (L, 110-125), @Timberwolves (W, 117-104), Raptors (L, 121-130), Heat (L, 108-115)
Next Week's Games: Trail Blazers, @Rockets, @Magic, Hawks
The Thunder slipped for the first time in a while this week, dropping three of four to slip back from the top six out West. They still hold a three game edge over the Grizzlies, but they can't afford many more weeks like this if they want to secure a playoff berth. They started the week with a home loss to the Lakers, who were without both LeBron and Anthony Davis. Danilo Gallinari and Shai Gilgeous-Alexander both dropped 24 and Chris Paul threw in 16 points, 8 assists, and 5 boards, but it wasn't enough to overcome a terrible first quarter that saw the Lakers up 41-19 at the end of it. The Thunder got a win in Minnesota behind Gallinari's 30 points and Gilgeous-Alexander's monstrous 20-point, 10-assists, 20-rebound triple-double, but they fell twice more at home against two contenders in the Raptors and the Heat. Gallinari dropped 23, Gilgeous-Alexander put up 21 points, 6 assists, and 6 boards, and Chris Paul and Dennis Schroder combined for 41 points and 17 assists against Toronto. Against Miami, Gallinari dropped 27 points and 6 boards, Gilgeous-Alexander put up 18 points, 8 assists, and 5 boards, and Paul and Schroder combined for 32 points and 14 assists. OKC has some trade decisions to make with Gallinari, Schroder, and Steven Adams, who is currently struggling with a minor knee injury. If they continue to fall back to the pack out West, it's going to be easier to pull the trigger on those trades. If they manage to right the ship this week, then there's going to be a tough decision to make. The Thunder have plenty of future assets, but they could always benefit from more. It's just a question of how hard they want to push for the playoffs. 
Philadelphia 76ers (27-16)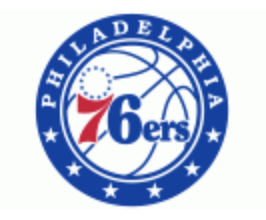 Last Week: 7 (↓5)
Last Week's Games: @Mavs (L, 91-109), @Pacers (L, 95-101), Nets (W, 117-106), Bulls (W, 100-89)
Next Week's Games: @Knicks, @Nets, @Raptors
This drop might be a bit harsh for the Sixers, who are currently without Joel Embiid, but we're now halfway through the season, and the 76ers, outside of a dominant (and somewhat lucky) Christmas Day performance, have not come all that close to looking like the world beaters they were supposed to be. Depth was a major issue again this week. Outside of the four healthy starters (Ben Simmons, Al Horford, Josh Richardson, Tobias Harris), no Sixer scored more than 9 points against Dallas or Indiana. Furkan Korkmaz broke that dry run with 39 in the two games against Brooklyn and Chicago, but it's hard to beat other good NBA teams when your bench struggles to score against them. The most startling stat for the Sixers might be their 7-14 road record. They've lost six in a row outside of Pennsylvania that wouldn't have home court advantage for a single series in the playoffs as of today. That terrible road record does mean that Philly is 20-2 at home, but if only three of seven are at the Wells Fargo Center, the odds are not in their favor. 
Indiana Pacers (27-15)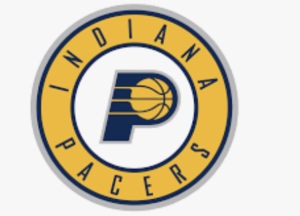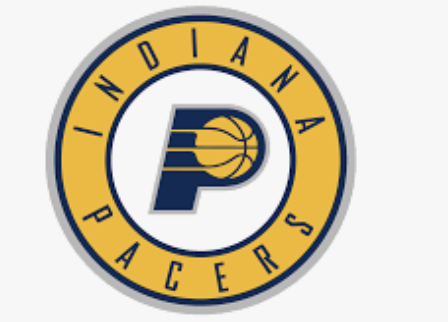 Last Week: 13 (↑2)
Last Week's Games: 76ers (W, 101-95), @Timberwolves (W, 104-99), Timberwolves (W, 116-114)
Next Week's Games: @Nuggets, @Jazz, @Suns, @Warriors
The Pacers got Malcolm Brogdon back this week, and they pulled off three close wins to pass the Sixers in the standings. Brogdon put up 21 points, 9 assists, and 7 boards against Philadelphia, with TJ Warren (21 points) also showing up. Both Domantas Sabonis and Myles Turner had double-doubles. Sabonis (29 points, 6 assists, and 13 rebounds) and Brogdon (21 points, 6 assists, and 6 boards) led the way against Minnesota in the first game. In the second game, Warren (28 points),  Brogdon (12 points, 10 assists), and Jeremy Lamb (18 points) paced the Pacers, who now sit in the 5 seed, only 2.5 games back of the 2 seed. They also have Victor Oladipo waiting in the wings, and he is set to go "full throttle" in his return, which has been set for January 29. It's good to be a Pacers fan right now. 
Toronto Raptors (27-14)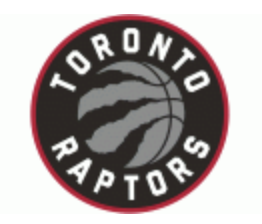 Last Week: 10 ()
Last Week's Games: Spurs (L, 104-105), @Thunder (W, 130-121), Wizards (W, 140-111)
Next Week's Games: @Timberwolves, @Hawks, 76ers, @Knicks
Pascal Siakam and Norm Powell returned against the Spurs, but DeMar DeRozan got the last laugh against his former team despite 21 points and 14 boards from Serge Ibaka, 16 points and 15 assists from Kyle Lowry, and 20 points from Powell. The rest of the week went much better for the Raptors. Marc Gasol put up 15 points, 6 assists, and 5 boards in his return against OKC, Siakam threw in 21 points, 4 assists, and 4 boards, OG Anunoby went for 21, 5, and 5, and Lowry (17, 8, 4), Powell (23 points), and Serge Ibaka (15 points and 6 boards) all stepped up again. Toronto ended the week with an easy win over Washington, led by Gasol (20, 5, 6), Powell (28 points), and Terence Davis (23, 3, 7), with Lowry, Ibaka, Anunoby, and Siakam all playing well too. The Raptors, like the Pacers, have dealt with a ton of injuries. Even now, Fred VanVleet is down for the count, though he is expected to return against Minnesota. Despite it all, the Raptors are in the 4 seed, only two games back of the Heat. It's good to be a Raptors fan right now too. 
Houston Rockets (26-14)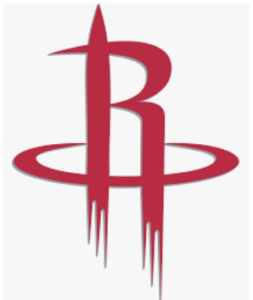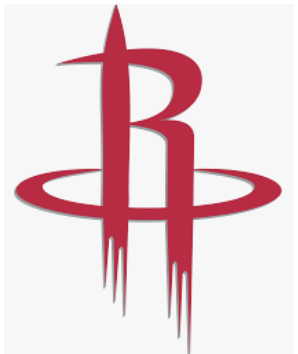 Last Week: 8 (↓1)
Last Week's Games: Timberwolves (W, 139-109), @Grizzlies (L, 110-121), Trail Blazers (L, 107-117)
Next Week's Games: Lakers, Thunder, Nuggets, @Timberwolves
The Rockets are a solid 7-5 against teams in the top 6 in either conference. That means that they're 19-9 against the rest of the league, which is a number that they should look to improve as the season continues. Two of those losses came this week. After James Harden and Russell Westbrook combined for 62 points, 18 assists, and 18 boards in a convincing win over Minnesota, Houston fell to Memphis and Portland. With Westbrook out, Ja Morant went full alpha mode to spoil big nights from Harden (41 points, 6 assists, 6 boards), Eric Gordon (23 points), and Clint Capela (16 points, 16 boards). Westbrook returned to drop 31 points, 11 assists, and 12 boards on Portland, but that, along with 20 points from Eric Gordon and another big double-double from Capela (18 points, 14 boards) weren't enough to overcome a low-scoring night from Harden (13 points, 7 assists, 8 boards). The Rockets are still not good with Harden off the court (-2.2 per 100 possessions), but they've improved that number by almost 2 points over the last two weeks. That progress will need to continue for Houston, who is still right in the thick of the West seeding race. Another note – Capela is scoring 14.5 points per game, grabbing the same amount of rebounds, and making 64% of his shots. He's an elite center.
Boston Celtics (27-13)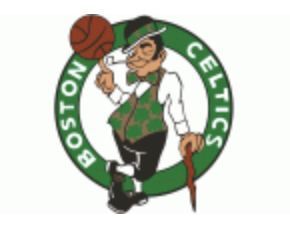 Last Week: 6 (↓2)
Last Week's Games: Pelicans (W, 140-105), Bulls (W, 113-101), Pistons (L, 103-116), @Bucks (L, 123-128)
Next Week's Games: Suns, Lakers, Grizzlies, @Magic
The Celtics had another rough week, and they've now lost 4 of 6. Just like last week, this one started fairly well. After crushing the depleted Pelicans behind 41 from Jayson Tatum and 22 points and 19 boards from Enes Kanter, they picked up a decent win over the Bulls behind a solid group effort. Everything went downhill from there, as the struggling Pistons came into Boston and picked up a win while Tatum sat with knee soreness. Then, with Jaylen Brown out against the Bucks with a sprained thumb, the Celtics were down by 19 after three and fell short of a comeback. Despite the losses, this is still a team that the statistics like. Boston is 5th in net rating and average point differential, and they rank in the top 8 in both offensive and defensive ratings. The Celtics have done a lot of things right this year, though they are now 1-4 against the Bucks and Sixers, with the lone win coming after a huge comeback against the Bucks four games into the season. It just feels like this is a team that, barring another big jump from Tatum/Brown, needs one more piece (a really good big man) to really be a title contender. Making that move right now would require giving up either Marcus Smart or Gordon Hayward, which makes it seem unlikely given the young age of Brown and Tatum and the cultural importance of Smart.
Dallas Mavericks (27-15)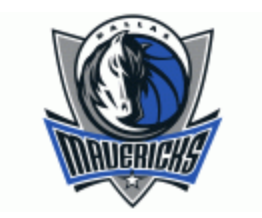 Last Week: 11 (↑4)
Last Week's Games: 76ers (W, 109-91), @Warriors (W, 124-97), @Kings (W, 127-123), Trail Blazers (W, 120-112)
Next Week's Games: Clippers, @Trail Blazers
The good news – the Mavs had an impressive week without Kristaps Porzingis. The bad news – Porzingis had an unexpected flare of knee pain as he was set to return at the end of the week. That's rather troubling with his injury history. That's something to monitor, but we'll take a quick look at Dallas's impressive week here, which was sparked by their role players. Luka Doncic almost averaged a triple-double (33 points, 9.3 assists, 9.7 rebounds per game on the week), including an absurd 25, 17, 15 game against the Kings, but he also got 15 or more points from at least two teammates in the three games against functional basketball teams (sorry Warriors). Against Philadelphia, Dorian Finney-Smith, Tim Hardaway Jr, and Dwight Powell combined for 47 points and 27 boards. Against Sacramento, Seth Curry and Maxi Kleber joined that group to combine for 85 points. Against Portland, Curry and Jalen Brunson combined for 29 while Hardaway posted 29 on his own. The Mavs were also much better on defense this week, ranking in the top 10 in defensive rating after ranking near the bottom of the league during the first part of Porzingis's absence. Keeping up that defensive improvement will be key to staying alive in seeding races  if his stay on the injured list lingers. Dallas still holds the 6 seed, but they're back within 3 games of the 2 seed.
Miami Heat (29-12)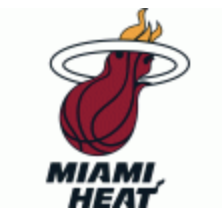 Last Week: 5 (↓1)
Last Week's Games: @Knicks (L, 121-124), Spurs (W, 106-100), @Thunder (W, 115-108)
Next Week's Games: @Spurs, Kings, Wizards, Clippers
Miami suffered a rare letdown against a bad team in Madison Square Garden to start the week, as they allowed the Knicks to win the fourth quarter 40-27 on the way to a three-point win. That spoiled a relatively solid performance, with Jimmy Butler (25 points, 6 assists, 11 boards) and Bam Adebayo (15 points, 5 assists, 6 boards) leading a number of double-digit scorers. That's been a winning formula for the Heat all year, though Kendrick Nunn changed things up slightly by taking the lead and dropping 33 on San Antonio to join Butler, Adebayo, Goran Dragic, and Duncan Robinson in double figures. Against Oklahoma City, Derrick Jones Jr. and Kelly Olynyk joined that quintet as double digit scorers, again showing how deep this team is. The Heat held on to the 2 seed this week, but there's only 3 games between them and the 6 seed Sixers. If the Heat are going to have a top seed going into the playoffs, they can't afford to lose many more games to teams like the Knicks.
Utah Jazz (28-13)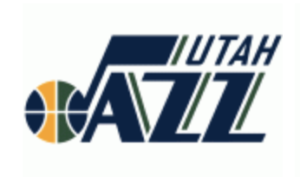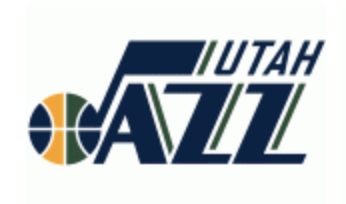 Last Week: 9 (↑4)
Last Week's Games: @Wizards (W, 127-116), @Nets (W, 118-107), @Pelicans (L, 132-138 OT)
Next Week's Games: Kings, Pacers, @Warriors
The Jazz have fully reinserted themselves back into the title conversation after a terrible slide about a quarter of the way into the season. Over the last 15 games, Utah has been the clear second best team in the league behind Milwaukee, ranking second in net rating and average point differential and tying the Bucks for the best record in the league over that span (13-2). Despite what we've come to expect from the Jazz, that run has been sparked by offense. Jordan Clarkson has been fantastic off the bench since coming over from Cleveland, averaging roughly 15 points per game. He is 10-1 as a member of the Jazz, with his only loss coming in this week's overtime game in New Orleans. That has helped Donovan Mitchell thrive in his role at the point. He had 46 against the Pelicans. Rudy Gobert (18.7 points and 15.3 boards per game) was great this week, as were Bojan Bogdanovic and Joe Ingles on the wings. The Jazz are back, though the question of Mike Conley remains. The former All-Star really struggled to start the year, and he has only played once since December 2nd. Utah is 15-4 without him, which is a hard number to ignore, and his return will disrupt the rotation that the Jazz have been running with. Regardless, he's coming back this week (likely against the Kings). It'll be interesting to see how it goes. 
Denver Nuggets (29-12)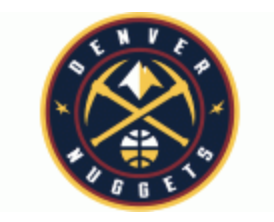 Last Week: 4 (-)
Last Week's Games: Cavs (L, 103-111), Clippers (W, 114-104), Hornets (W, 100-86), @Warriors (W, 134-131 OT)
Next Week's Games: Pacers, @Timberwolves, @Rockets, @Pelicans
The Nuggets had a down-up-down week without Paul Millsap. They started with a terrible home loss to one of the worst teams in the league. Then they grabbed a solid win against the Clippers (minus Paul George) and took care of business against the Hornets. Then, they went to overtime against another one of the worst teams in the league with both Jamal Murray and Gary Harris also missing the game. Denver is a half game up on Miami and LAC for the third best record in the league, yet they rank 8th in both net rating and average point differential. The Heat (4th by record, 10th by net rating, and 9th in average point differential) and Jazz (6th, 9th, and 10th) are in the same boat. That doesn't mean those teams are bad by any stretch, but it does illustrate the difficulty that teams outside of Milwaukee and Los Angeles are having in their attempts to break away from the pack of second tier contenders. For the Nuggets, breaking away will come from a fix to their now terrible defense (unlikely) or another gear for their red hot offense. That extra gear could come from Michael Porter Jr., who averaged 16.7 points and 7.3 rebounds per game this week. He was 6-9 from three. Porter Jr. hasn't yet found consistent production, but the Nuggets could potentially benefit if he can change that. 
Los Angeles Clippers (29-13)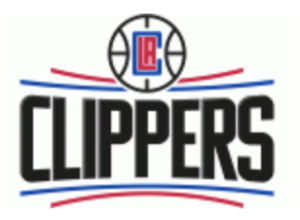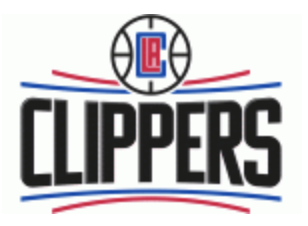 Last Week: 3 (-)
Last Week's Games: @Nuggets (L, 104-114), Cavs (W, 128-103), Magic (W, 122-95)
Next Week's Games: @Pelicans, @Mavs, @Hawks, @Heat 
The Clippers did lose to the Nuggets this week. They also sit 0.5 games behind Denver in the standings. Despite those two factors, they have, statistically, been a better team overall this season and they've played over half of their games without either Kawhi Leonard or Paul George, and they hold more potential than a few other teams that have also been statistically better than the Nuggets. As a result, they're staying put in the three spot. Denver took advantage of not having to go against George in their win. Leonard, Montrezl Harrel, and Lou Williams scored nearly 80% of Los Angeles's points. The Clippers need a little more diversity than that. The rest of the week offered much easier competition, and Leonard took advantage, putting up 37.5 points, 4.5 assists, and 4 boards per game against Cleveland and Orlando. Leonard averaged 26.6 points per game and shot 37.1% from three last year. This year, he's averaging 26.5 points per game and shooting 37.1% from three. If consistency is the name of the game, there's very few better than Leonard. George is expected back in a few games from his hamstring injury. He has now missed 5 of 6 games, which is something to keep an eye on as we enter the second half. At some point, Los Angeles is going to need to get everyone healthy and synced up for the playoffs. 
Los Angeles Lakers (33-8)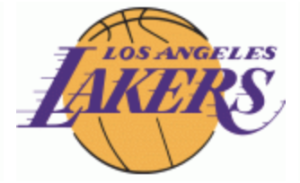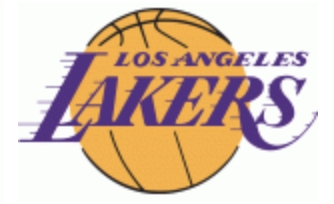 Last Week: 2 (-)
Last Week's Games: @Thunder (W, 125-110), Cavs (W, 128-99), Magic (L, 118-119)
Next Week's Games: @Rockets, @Celtics, @Knicks, @Nets
With LeBron James and Anthony Davis sitting out against the Thunder, Kyle Kuzma stepped up with 36 points to help spark a 24-point halftime lead. Rajon Rondo (21 points, 8 assists, and 12 rebounds) and Dwight Howard (12 points, 14 rebounds) also turned in good performances. James returned to face his former team, and he led the Lakers with 31 points and 8 assists against the Cavs. Howard kept the good times rolling with 21 points and 15 rebounds. Unfortunately, Los Angeles's week ended on a sour note, as they lost a close home game against the Magic. Quinn Cook, Kentavious Caldwell-Pope, and Troy Daniels (56 points combined), along with Javale McGee and Dwight Howard (23 points and 25 rebounds combined), aided a monstrous effort from James (19 points, 19 assists), but the comeback bid fell short in the final moments. Still, the Lakers are sitting four games clear of the rest of the West at the halfway point of the season. They have the 4th best offense in the league by offensive rating and the 3rd best defense in the league by defensive rating. They're the clear number two in both net rating and average point differential. They've had a great season up to this point, but they have yet to clear either the Bucks or the Clippers in a head-to-head matchup (0-3 so far). Their ability to overcome those two opponents will likely determine how this season ends. Additionally, there has been some noise about the Lakers making a Derrick Rose trade. Rose would likely give the Lakers that consistent third option that Kuzma has not been, assuming that he can stay healthy. It's one of the potential moves to watch over the next few weeks. 
Milwaukee Bucks (37-6)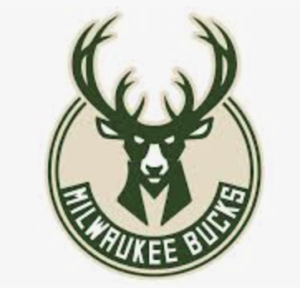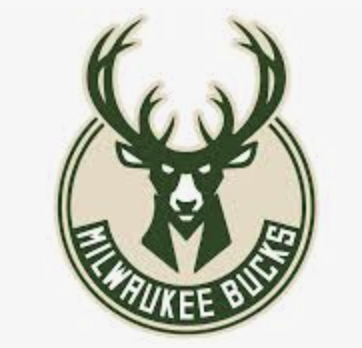 Last Week: 1 (-)
Last Week's Games: @Trail Blazers (W, 122-101), Knicks (W, 128-102), Celtics (W, 128-123)
Next Week's Games: @Nets, Bulls, @Hornets
The Bucks routed the Trail Blazers behind their Big 3, as Giannis Antetokounmpo put 32 points, 17 rebounds and 6 assists while Khris Middleton and Eric Bledsoe combined for 59 points. Against the Knicks, Giannis led the way with 37 points and 9 rebounds and Middleton scored 17 to highlight a strong, balanced performance from the rest of the team. To end the week, the Bucks held off a late comeback attempt from the Celtics. Giannis again starred with 32 points, 17 rebounds, and 7 assists. Middleton (23), Donte DiVincenzo (19), Brook Lopez (16), and George Hill (13) also scored in double figures. After a relatively slow November that included a two-week absence due to a hamstring injury, Middleton has averaged 21 points, 4.2 assists, and 5.9 boards per game since December 9 while shooting 41.7% from three over that span. He may not be Anthony Davis or Paul George, but Middleton is a fine second option that does a lot of things for Milwaukee. He's also producing over half a win share more per 48 minutes than George (.205 v. .151). The gap between the two isn't as big as some would suggest. As for our weekly look at Milwaukee's average point differential…they currently sit at +12.4 per game, 0.1 points above the record-holding '71-'72 Lakers.