Power Rankings
31 min read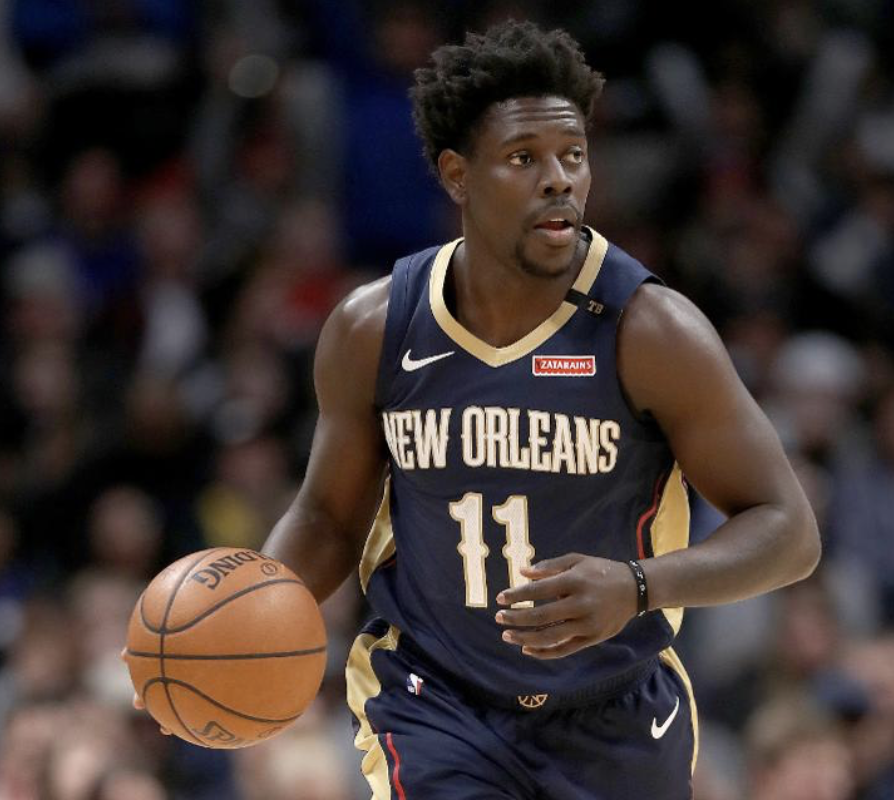 NBA POWER RANKINGS
Week 18
It's Stat Week here at the Michael Regan NBA Power Rankings (MRNBAPR) due to the lack of games surrounding the All-Star Break. We'll take a quick look at each team's week and then go into an interesting or important stat or two for each. 
Cleveland Cavaliers (15-40)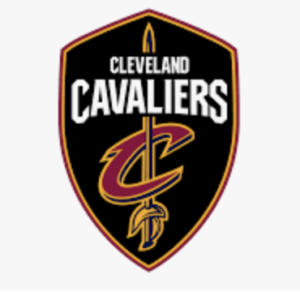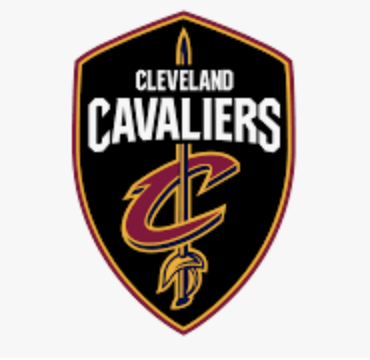 Last Week: 28 (↓2)
Last Week's Games: @Wizards (W, 113-108)
Next Week's Games: @Heat, Heat, 76ers, @Pelicans
The Cavs beat the Wizards on Thursday night behind a big fourth quarter. Colin Sexton dropped 25, Darius Garland went for 15, and Andre Drummond, Cedi Osman, and Tristan Thompson all posted double-doubles, combining for 38 points and 33 boards. The Cavs went 1-0 this week, but it was a terrible week in Cleveland. Here's a stat for the Cavs – the last time they made the playoffs without LeBron James on the roster was 1998. This will be the eleventh non-LeBron season in a row that the Cavs have missed the playoffs. During the prior ten seasons of this run, they have won only 32.3% of their games. That number will likely go down after this season, as their current winning percentage on the year is 27.3%. They've ended up with the number one pick four times in those ten seasons. For reference, the Rockets have landed the first overall pick five times in franchise history. That is the most of any team outside of Cleveland. If it weren't for LeBron, this would have been one of the worst twenty or so year runs in sports history, and LeBron is now gone for good. To attempt to rectify that situation, the Cavs brought in John Beilein, a hugely successful college coach known for his ability to develop players. There were legitimate questions about how Beilein would adjust to the pro game, but, on its surface, bringing in a legendary teacher to teach a young (and terrible) team made sense. Beilein never got that chance to teach, instead becoming the victim of a locker room that refused to focus on the grind and the fundamentals. That type of attitude simply won't cut it for a young and flailing team like the Cavs. Steph can only practice ridiculous threes because he drilled the normal ones to death. James Harden can only practice one-legged stepbacks because he mastered the move with two legs. Kobe Bryant won five championships because he never let a single person outwork him. Progress comes in steps. You don't reach the heights without first getting 5, 10, and 20 percent of the way there, and the Cavs are currently mulling around at 2.5 percent with no clear plan for the future. Beilein, despite his struggles in his first season, brought a plan. The players in Cleveland just refused to accept it, and he's gone as a result. None of this is to say that these guys haven't worked incredibly hard to reach the NBA. That doesn't just happen by accident. That said, it takes a different kind of work to succeed as a team at this level, and this Cavs team doesn't appear to be capable of it. 
Golden State Warriors (12-44)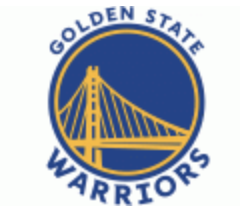 Last Week: 29 (-)
Last Week's Games: Rockets (L, 105-135)
Next Week's Games: Pelicans, Kings, Lakers
The Warriors came back from the break and got crushed by the Rockets. Andrew Wiggins (22) and Jordan Poole (19) led the way in the loss. One of the most important stats for Golden State involves Poole, who has started the last two games at point guard in an effort to get some more effective evaluation done late in this losing season. In his first 44 games, Poole scored in double digits only thirteen times. He scored 1 or less points seven times. He shot an absurdly bad 28.1% from the floor, connected on only 26.8% of his threes, and averaged 7.2 points per game. Over his last five games, Poole has scored in double digits five times. He's hitting a respectable 43.8% of his shots, though his shooting from beyond the arc has still been very poor. He's averaging 15.6 points per game over that five game stretch. Those are noticeable signs of progress if Poole can keep his production going. On that front, it's worth noting that in mid-January, he averaged 14 points per game over a five game stretch and then proceeded to average 4.7 points per game over the next seven. This latest stretch of relatively impressive play won't mean much if it doesn't lead to more consistency. Poole has not had the smoothest rookie season, but he has a chance here to end it well and build momentum heading into next year, when he will have the chance to compete for a rotation spot on a (likely) playoff team. In other news, Steph expects to be back on March 1. More Steph is never a bad thing for basketball fans. 
Minnesota Timberwolves (16-38)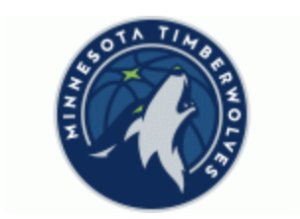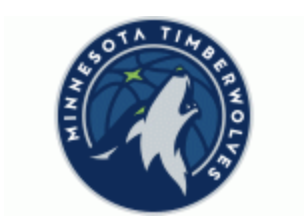 Last Week: 30 (↑2)
Last Week's Games: Celtics (L, 117-127)
Next Week's Games: @Nuggets, @Mavs, @Heat, @Magic
The Timberwolves are the first team in MRNBAPR history to move up two spots after a winless week, but this was more about the Cavs than the Timberwolves. Malik Beasley scored 27, D'Angelo Russell put up 18 points, 13 assists, and 6 boards, and Naz Reid and Juancho Hernangomez combined for 36 points and 14 boards in the loss to the Celtics. Some of the more important stats in Minnesota revolve around their three biggest newcomers. In four games as a Timberwolf, Beasley is averaging 23.3 points and 6 boards per contest on 43.9% from deep. Hernangomez averaged 15.5 points and 5.8 boards on 52.6% from deep in those four games. Russell, in three games, is averaging 22 points, 9.7 assists, and 4 boards. Those are impressive numbers, and they could be the start of a brighter future in Minnesota. The Timberwolves are 0-1 when Beasley, Hernangomez, and Russell play with Karl-Anthony Towns, and 0-1 doesn't look too bad when it's compared to 16-37, which is Minnesota's record in all other games this year. This, of course, is the big problem here. The Timberwolves suck. They're a terrible basketball team. Towns has won one game in the last 86 days, which is a sign of both his terrible injury issues and the terrible play of his team. The new trio in town has provided some hope, but their additions should be the start of a team-building process, not the end of it. 
New York Knicks (17-39)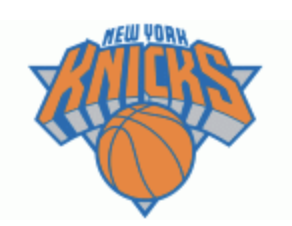 Last Week: 27 (-)
Last Week's Games: Pacers (L, 98-106)
Next Week's Games: @Rockets, @Hornets, @76ers
The Knicks got 19 points from Bobby Portis, 17 points from RJ Barrett, and 14 points from Frank Ntilikina, but they still fell at home to the Pacers. Two stats jump out for the Knicks, both coming from the 2018 NBA Draft. Kevin Knox is dead last in that draft class in career win shares with -1.0, trailing the likes of Ray Spalding, Thomas Welsh, Melvin Frazier, and Melvin Hervey. The Knicks took him with the 9th pick. On the other side of things is Mitchell Robinson. The Knicks took him with the 36th pick, and he is second in the draft class with 11.4 total win shares, trailing only Luka Doncic and coming ahead of Trae Young, Shai Gilgeous-Alexander, DeAndre Ayton, and Jaren Jackson Jr. He leads that group in win shares per 48 minutes. The problem for Robinson is that he can't stay on the floor. He's averaging an absurd 5.3 fouls per 36 minutes, which is somehow an improvement over last year. On the bright side, he's not Kevin Knox. He'll always have that going for him. And, if he can fix what seems like a relatively fixable problem, he could be a terror for opposing teams for years to come. If the Knicks are going to turn into a winning team again, they could use a few more surprise finds like Robinson, a few less busts like Knox, and a lot less random free agent signings that don't make any sense for a rebuilding team. The Marcus Morris trade signaled that New York's front office might finally be realizing that they should be rebuilding. Hopefully, that realization carries over into this offseason. 
Detroit Pistons (19-39)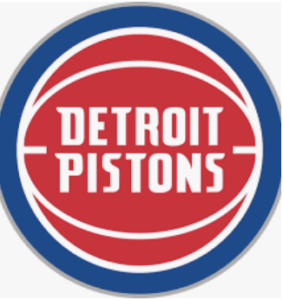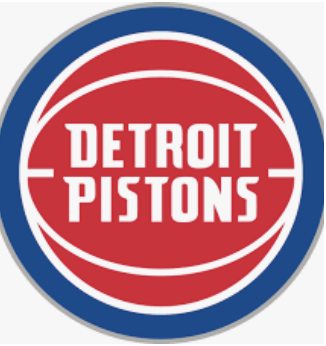 Last Week: 25 (↓1)
Last Week's Games: Bucks (L, 106-126)
Next Week's Games: @Trail Blazers, @Nuggets, @Suns
The Pistons lost to the Bucks in their first game back from the break. They were down by 29 at the half. Christian Wood (18 points and 11 boards) and Bruce Brown Jr. (16 points, 7 assists, 10 boards) led the way in defeat. One key stat for the Pistons – they've lost six of seven. That leaves them only 2.5 games ahead of the bottom three. Detroit also reached a buyout agreement with Markieff Morris on Thursday, another sign that they have, for the moment, embraced the tank.  A premiere draft slot should be on the way. Another stat – Christian Wood is averaging 19.6 points and 10.8 boards per game since the Drummond trade. He's shooting 39.4% from three on 4.1 attempts per game in February, and he's averaging 16.8 points per game over his last 14 appearances. If Wood turns this current form into his everyday form, something that he has yet to do in his NBA career, then he needs to be a priority for Detroit this offseason. 
Atlanta Hawks (16-41)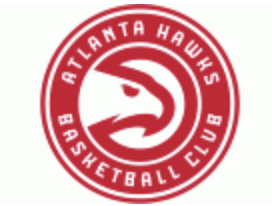 Last Week: 26 (↑1)
Last Week's Games: Heat (W, 129-124)
Next Week's Games: Mavs, @76ers, Magic, Nets
The Hawks overcame the Heat late behind 50 points and 8 assists from Trae Young. The rest of the young core was also key, as Kevin Huerter went for 17 points and 7 boards, De'Andre Hunter put up 17 points and 6 boards, Cam Reddish pitched in 16 points and 4 boards, and John Collins scored 12 points and grabbed 7 boards. Any time that Atlanta gets numbers like those from those last four guys, they're going to be in a good spot. The key stat for the Hawks involves Reddish's improvement over the course of his rookie season. In October, he averaged 5.2 points per game on horrendous shooting numbers (20.9% from the field and 5.6% from three). In November, he improved to 7.9 points per game on 32% from the field and 27.9% from deep. In December, it was 9.4/35.9%/31%. In January, it was 11.9/41.1%/40.3%. His scoring average, field goal percentage, and three-point percentage have all increased with each new month so far this season, and, in three full February games, Reddish is putting up 14.3 points per game on 45.1% from the field and 38.4% from deep. He's going to be just fine going forward offensively, and he flashed his defensive ability with a steal against the Heat that led to his game-sealing dunk. After the draft, Reddish, taken with the tenth pick, was seen as a potential steal. After a terrible start to the season, he's heading into the final stretch with all of that potential intact. 
Chicago Bulls (19-37)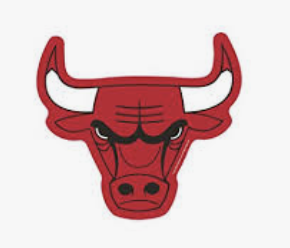 Last Week: 23 (↓1)
Last Week's Games: Hornets (L, 93-103)
Next Week's Games: Suns, Wizards, Thunder
The Bulls lost to the Hornets in their first game back. Thaddeus Young (22 points and 11 boards) and Zach LaVine (19 points, 7 assists, 7 boards) led the way in the loss. The biggest stat for the Bulls? Otto Porter Jr., LaVine, Wendell Carter Jr., and Lauri Markkanen have played 9 games together this season. Getting your four best players in only 16% of your games is never going to be a recipe for success. That doesn't mean injuries are the only issue here. Markkanen is having the worst season of his career in his third year – least points and rebounds per game, most turnovers per game, worst shooting percentages from the field, the line, and deep. Jim Boylen has shown no signs of being an effective NBA coach. Chicago's front office has shown no signs of being an effective NBA front office. Wendell Carter Jr. is shooting an even 20% from deep so far in his career. Porter Jr., LaVine, Carter Jr., and Markkanen really shouldn't be your four best players. The list goes on. However, all of the injuries are making the situation in Chicago a lot worse than it probably should be. This could likely be a borderline playoff team if everyone was healthy. 
Charlotte Hornets (19-36)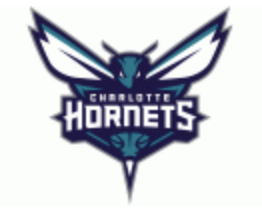 Last Week: 24 (↑1)
Last Week's Games: @Bulls (W, 103-93)
Next Week's Games: Nets, @Pacers, Knicks, @Raptors
Malik Monk (22 points and 8 boards) and Miles Bridges (22 points and 6 boards) sparked a win over the Bulls for the Hornets, who have now inexplicably won three in a row immediately after losing thirteen of fourteen. PJ Washington (17 points and 5 boards) and Cody Zeller (16 points and 8 boards) also stepped up. The most important stats in Charlotte right now involve Monk and Bridges. Bridges had been having an average season, but he's really been picking it up lately. Monk is now averaging 17.7 points per game over his last eleven appearances. Bridges is averaging 19.8 points and 6.4 boards per game over his last nine appearances. The big issue in Charlotte last year has been a lack of promising talent outside of DeVonte' Graham and PJ Washington. Monk and Bridges had yet to consistently show any signs of making good on their lottery potential, but this last run of games has changed that. There'll be a lot more hope in Charlotte heading into the offseason if their recent play continues for the rest of the season. Having four future rotation members locked down is a lot better than only having two.  
Washington Wizards (20-34)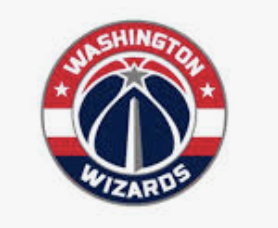 Last Week: 22 (-)
Last Week's Games: Cavs (L, 108-113)
Next Week's Games: @Bulls, Bucks, Nets, @Jazz
The Wizards missed a golden opportunity to move within 2 games of the playoffs, falling to the Cavs despite 26 from Bradley Beal and 17 from Rui Hachimura. The problem that will likely keep the Wizards from the postseason is their defense. Josh Gordon provided some telling stats on that front in a piece from last week. "[Beal's] defensive stats are exceptionally terrible. He currently ranks 165th in defensive box plus-minus, among guards with at least 25 games played and 341st among all players (the 13th worst)…Defensive rating is an estimate of points allowed per 100 possessions. Beal's is 118 this season whereas Joe Dumars in 1994-95 had a 117 defensive rating, the worst for an All-Star…It is not just Beal who has been a poor defensive player for the Wizards. In fact, just two players who have seen the court for the Wizards this season have defensive box plus-minus above 0.1: Ian Mahinmi and Gary Payton II. Not one player on the team has at least 1.0 defensive win shares. Troy Brown at 0.8 and Ian Mahinmi at 0.6 are the only two players with at least 0.5 defensive win shares for the Wizards. For reference, 210 NBA players have at least 0.8 defensive win shares and 285 players have at least 0.5. The Wizards rank last in the NBA in opponent points per game allowing an average of 119.8 points every game. This is 8.6 points per game above league average. However, they rank 6th in pace, so a better stat to look at might be points allowed per 100 possessions. The Wizards are still last in the NBA in this category, with a team defensive rating of 115.9. It is clear from the numbers that defense is not going to help them make the playoffs with these numbers through 53 games played." The Wizards are a terrible defensive team. 
Phoenix Suns (22-34)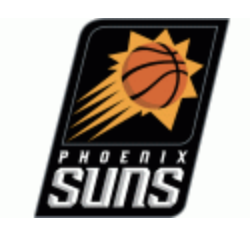 Last Week: 20 (↓1)
Last Week's Games: @Toronto (L, 101-118)
Next Week's Games: @Bulls, @Jazz, Clippers, Pistons
The Suns are still within 6 games of the playoffs, but their postseason chances might be gone at this point. Phoenix has lost 7 of 9 and 10 of 14. Devin Booker went for 21 points, 8 assists, and 5 boards in the loss to the Raptors. DeAndre Ayton put up 17 points and 10 rebounds. This season might be all but over, but there should be more hope in Phoenix right now than there has been in a few years. The Suns are a positive team per 100 possessions when Booker, Ayton, Rubio, or Mikal Bridges are on the floor. Last season, their only positive players combined to play 13 games. The year before that, none of their positive players played more than 23 games. In 2016-2017, none of their positive players played more than 32 games. In 2015-2016, the Suns had one positive player. He (Jordan McRae) played 8 games in Phoenix. The last four years of basketball for the Suns have been absolutely horrendous. This year, the Suns have just been bad, and that's a huge step in the right direction. Ayton, Booker, Rubio, and Bridges, along with Kelly Oubre (Suns are -1.4 per 100 possessions with Oubre playing), look like the starting point of a winning basketball team. After the last five years, that's something to celebrate. 
Sacramento Kings (22-33)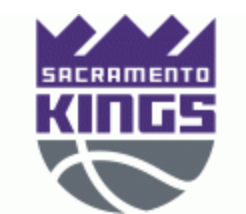 Last Week: 21 (↑1) 
Last Week's Games: Grizzlies (W, 129-125)
Next Week's Games: @Clippers, @Warriors, @Thunder, @Grizzlies
The Kings picked up a very nice win over the Grizzlies, allowing them to pull back within 5.5 games of the playoffs. The three teams between them and Memphis probably means the postseason is out of reach, but you never know. Harrison Barnes (32), De'Aaron Fox (26), Buddy Hield (20), and Kent Bazemore (18) sparked the win. The key stats for Sacramento – 13 games played, 18.2% from three, 0.8 assists per game, -0.3 VORP, -5.7 box +/-. Those are some of Marvin Bagley's numbers on the year.  He's averaging 14.2 points and 7.5 boards per game in those 13 appearances, both slightly down from last season. If this version of the Kings is going to do something over the next few years, they'll need a healthier, and much better, Bagley. They didn't draft him second overall to average 14 and 7, and his underlying numbers have been much worse than that in his brief time on the court this season. 
Orlando Magic (24-32)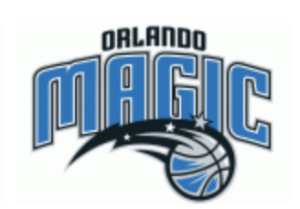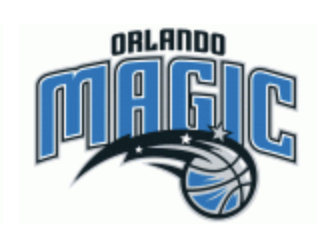 Last Week: 19 (-)
Last Week's Games: Mavs (L, 106-122)
Next Week's Games: @Nets, @Hawks, Timberwolves
The Magic started the year 11-11. They've gone 13-21 since. They lost to the Mavs despite 28 points from Evan Fournier and 27 points and 12 boards from Nikola Vucevic. Terrence Ross and Markelle Fultz also combined for 33 in the loss. Orlando has done everything possible to leave the door open for other Eastern Conference playoff hopefuls, but they all just keep shutting the door themselves. The Wizards couldn't even beat the Cavs at home to pull within 2 games of the Magic. Orlando is 0-4 against the Bucks this year. That should be a fun series. One positive for Orlando has been Markelle Fultz, who is averaging 12 points and 5 assists on the year. He's well on his way to becoming a positive NBA player. 
San Antonio Spurs (24-31)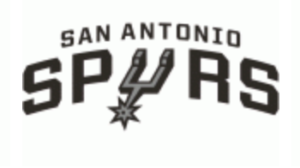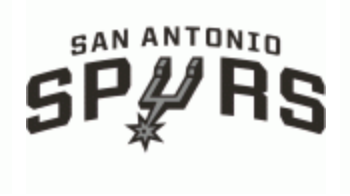 Last Week: 18 (-)
Last Week's Games: @Jazz (W, 113-104)
Next Week's Games: @Thunder, Mavs
The Spurs picked up a nice win over the Jazz coming out of the break. Their nightmarish contender-filled stretch is coming to an end this week, and they're still within 3.5 games of the playoffs. Dejounte Murray sparked the win in Utah with 23 points, 4 assists, and 7 boards. DeMar DeRozan (18, 7, 5) and LaMarcus Aldridge (15, 4, 8) were also key. I'm going to have to go with Murray's recent run as the key stat here. He's averaging 19.8 points, 6.3 assists, and 7.8 boards per game over his last four. If he's able to play like that consistently, he's a clear choice as a key part of San Antonio's future. It wouldn't hurt their playoff chase either. Derrick White, a potential backcourt partner for Murray, has also been impressive lately, averaging 14.8 points per game over his last five appearances.
Portland Trail Blazers (25-32)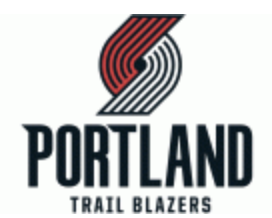 Last Week: 16  (↓1)
Last Week's Games: Pelicans
Next Week's Games: Pistons, Celtics, @Pacers
Portland didn't have Damian Lillard against New Orleans, and that led to a loss. CJ McCollum led the way in defeat with 27 points, 10 assists, and 6 boards. The Trail Blazers still gained a half game on the Grizzlies due to their two losses, so they're now within 3.5 games of the West's 8 seed. Lillard is, and always will be, the key to this team, but the impending returns of Jusuf Nurkic and Zach Collins will improve Portland's postseason chances. Their easy schedule will also help; they play 12 of 25 against non-playoff teams and also get the Grizzlies twice. Their season isn't over quite yet. One notable development over the last few weeks has been Gary Trent's increased role. Trent is averaging 13.1 points per game over his last 14 appearances on 45.1% from deep. He's stepped into the void created by Rodney Hood's injury, and he might have secured himself a future role in Portland. 
New Orleans Pelicans (24-32)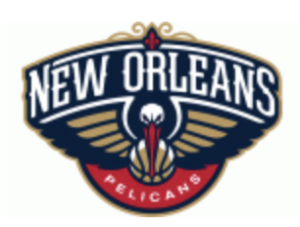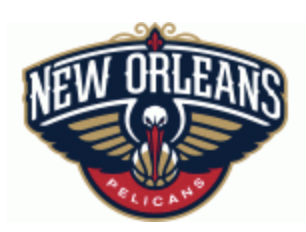 Last Week: 17 (↑1) 
Last Week's Games: @Trail Blazers (W, 128-115)
Next Week's Games: @Warriors, @Lakers, Cavs
The Pelicans beat the Trail Blazers behind a strong team effort led by Zion Williamson's 25 points. Jrue Holiday added 20 points and 9 assists, Brandon Ingram and Lonzo Ball combined for 31 points and 13 assists, and Josh Hart put up 13 points and 13 boards. New Orleans has gone 17-9 since starting the year 7-23. They've pulled within 4 games of the Grizzlies, and only 10 of their final 26 games come against current playoff teams. One key stat – the Pelicans have a net rating of 21.1 in 106 minutes when Williamson, Ingram, Holiday, Ball, and Favors play together. That is the 2nd best net rating among all five-man lineups to have played at least 100 minutes, according to NBA.com. Those five, along with a bench led by Hart and JJ Redick, could carry the Pelicans all the way into the playoffs. No one would want to play them there if they make it. Even if they don't, New Orleans figures to be a problem for other teams in the future. Ball and Ingram are 22. Williamson is 19. Favors and Holiday, at 28 and 29, should have plenty left in the tank too.  
Brooklyn Nets (25-29)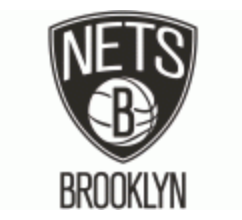 Last Week: 15 (-)
Last Week's Games: @76ers (L, 104-112 OT)
Next Week's Games: @Hornets, Magic, @Wizards, @Hawks
The Nets fell in overtime to the Sixers in their first game since the announcement that Kyrie Irving would be out for the remainder of the season. Caris LeVert and Spencer Dinwiddie combined for 47 points, 13 assists, and 11 boards in the loss. DeAndre Jordan also put up 15 points and 14 boards. Jordan has been getting a few more minutes recently, and he's delivered, averaging 10.4 points and 12.1 boards per game in February. Here's an important stat for Brooklyn – they have three players (Irving, Dinwiddie, LeVert) ranking in the top 30 in the league in usage rate. Among players who have played at least 500 minutes, Irving ranks 8th, Dinwiddie ranks 17th, and LeVert ranks 26th. The Clippers are the only team with three players ranked higher (Leonard 6th, George 15th, Williams 23rd), and the Nets are going to be adding Kevin Durant to the equation next year. The results with Irving, Dinwiddie, and LeVert playing together haven't been the prettiest to begin with. What happens offensively when you add a fourth ball dominant player? Someone is going to need to adjust, and the Nets might be a team to watch for a surprise trade this off-season. 
Memphis Grizzlies (28-28)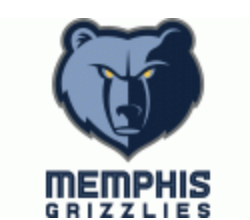 Last Week: 14 (-)
Last Week's Games: @Kings (L, 125-129), @Lakers (L, 105-117)
Next Week's Games: @Clippers, @Rockets, Kings
Things are not looking great in Memphis right now, as the Grizzlies dropped two road games coming out of the break. Their lead over the bottom half of the West shrunk to 3.5 games as a result. The Trail Blazers, Spurs, and Pelicans are all within 4 games of the playoffs. In Sacramento, De'Anthony Melton had 24, Ja Morant dropped 19, and Jaren Jackson Jr scored 16. In Los Angeles, Morant had 17, with Josh Jackson coming out of nowhere to drop 20. Jackson has played in nine consecutive games for Memphis after being called up from the G League. He has scored in double figures three times, including twice this week. His situation will be one to watch down the stretch here. The most important thing in Memphis is going to be the same for the rest of the season: their schedule is incredibly tough. Twenty-one of their twenty-six remaining games come against current playoff teams or the Trail Blazers, Spurs, and Pelicans. I brought that up last week, and it's going to be repeated multiple times down the stretch. Making the playoffs is going to take everything this young team has. Road games against the Clippers and Rockets are the highlights of this week. Winning one of those would be nice. The Grizzlies also can't lose to the Kings again. 
Indiana Pacers (33-23)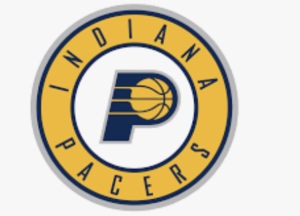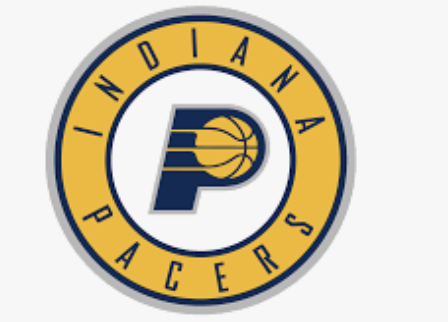 Last Week: 13 (-)
Last Week's Games: @Knicks (W, 106-98)
Next Week's Games: @Raptors, Hornets, Trail Blazers
The Pacers took down the Knicks behind Domantas Sabonis (24 points, 13 boards) and TJ Warren (27 points, 8 boards). Victor Oladipo's numbers are the stats to watch in Indiana right now. In 8 games, Oladipo is averaging 10.8 points, 2.6 assists, and 2.1 boards per game despite playing a clean 25 minutes per appearance. He's shooting 25% from three and 33% from the field. Oladipo is obviously rusty, and he's nowhere close right now to being the leading star the Pacers likely need to make some noise in the playoffs. His improvement over the next couple months will be something to watch. If it doesn't happen, it's hard to see the Pacers getting out of the 6 seed or beating one of the teams above them in a playoff series. Last year, Malcolm Brogdon was a 50/40/90 player, shooting 50.5% from the field, 42.6% from three, and 92.8 from the line. Based on that, many questioned how the Bucks could possibly let him go. Well, it turns out that playing with the MVP tends to be good for your shooting percentages. Brogdon is only hitting 43.5% from the field and 31.5% from three this season. He's still having a fine season, but he's not even close to being a sharpshooter outside of Milwaukee's offensive system. 
Philadelphia 76ers (35-21)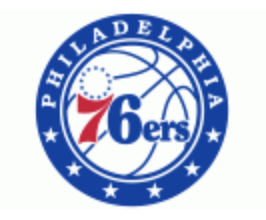 Last Week: 12 (-)
Last Week's Games: Nets (W, 112-104 OT)
Next Week's Games: @Bucks, Hawks, @Cavs, Knicks
The Sixers got booed by their own fans in the middle of a taxing win over the Nets. They managed to pull it out despite the absence of Ben Simmons. Joel Embiid led the way with 39 points and 16 boards, and Tobias Harris (22 points, 6 assists, 12 boards) and Alec Burks (19 points) were also key. The win prompted Embiid to call himself the best player in the world, a laughable claim from a player who is leading one of the most disappointing teams in the league. Al Horford's struggles are probably the most important thing happening in Philadelphia right now. Horford is averaging 7.9 points, 2.7 assists, and 6.1 boards per game so far in February. His three-point shooting is down by nearly 4% from last year. Adding a starting-caliber to a center to a team that already had Embiid never made much sense, and it's really backfiring for the Sixers right now. Horford has been moved to the bench, and it's hard to see a return to the starting lineup coming any time soon. Don't worry though, the Philly fan blogs have the perfect solution. The Sixers just need to trade the aging Horford for Buddy Hield. 
Miami Heat (35-20)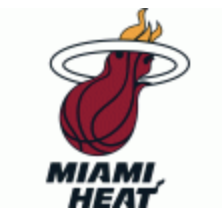 Last Week: 9 (↓2)
Last Week's Games: @Hawks (L, 124-129)
Next Week's Games: Cavs, @Cavs, Timberwolves, Mavs
The Heat fell to the Hawks despite strong efforts from Bam Adebayo (28 points, 19 boards), Jimmy Butler (17 points, 9 assists, 8 boards), and Goran Dragic (19,3,3). That loss puts them 4 games behind the Celtics and only 0.5 games ahead of the Sixers. There are two key numbers for the Heat. They're 11-12 over their last 23. They're 1-5 in their last 6. There's no need for further explanation here. This is not a contender right now. 
Oklahoma City Thunder (34-22)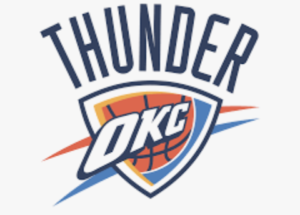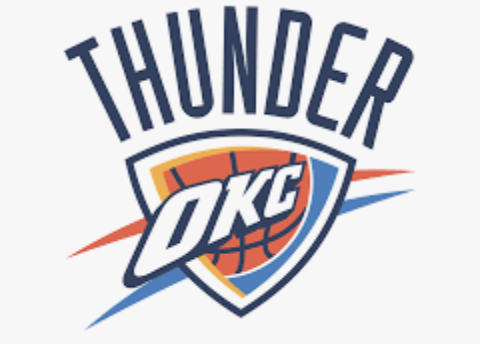 Last Week: 11 (↑1)
Last Week's Games: Nuggets (W, 113-101)
Next Week's Games: Spurs, @Bulls, Kings, @Bucks
The Thunder kept pace with the Mavs for the six seed with a big win over the Nuggets. Chris Paul dropped 29, Steven Adams scored 19 points and grabbed 17 boards, and Shai Gilgeous-Alexander contributed 11 points, 9 assists, and 9 boards. The Thunder's stat is simple. The five-man lineup of Paul, SGA, Dennis Schroder, Danilo Gallinari, and Adams has a net rating of 30.2. That's the best in the league among five-man lineups that have played at least 100 minutes. The next best group to have played at least 100 minutes (Holiday-Favors-Ball-Ingram-Williamson) is all the way down at a net rating of 21.1. The Thunder are as good as just about anyone when it's their five best guys against someone else's five best guys. Unfortunately for Oklahoma City, that's not how full basketball games are played. That said, it gets a lot closer to that in the playoffs when rotations shorten. No one is going to want to play the Thunder. 
Dallas Mavericks (34-22)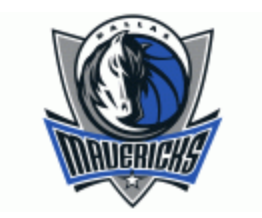 Last Week: 10 (↑1)
Last Week's Games: @Magic (W, 122-106)
Next Week's Games: @Hawks, Timberwolves, @Spurs, @Heat
The Mavs took down the Magic behind 33 points, 8 assists, and 10 boards from Luka Doncic and 24 points, 5 assists, 10 boards, and 5 blocks from Kristaps Porzingis. Both Doncic and Porzingis have flaws, but the best parts of their games put them in impressive company. Porzingis is 4th in the league in blocks per game. He's also one of three players (Towns, Collins) averaging at least 18 points and 9 boards per game on 35% or better from deep this season. Doncic is on pace to be the youngest player ever to average at least 25 points, 8 assists, and 9 boards per game. He's currently at 29, 8.6, and 9.6, and would join Russell Westbrook and Oscar Robertson as the only players of any age to put up those numbers over a full season. Doncic has plenty of flaws, his defense first among them, but he is already an elite producer offensively. Dallas's defense (18th in the league overall and 24th over the last 15 games) will prevent them from truly contending this season, but Doncic and Porzingis form the foundation of a bright future. 
Utah Jazz (36-19)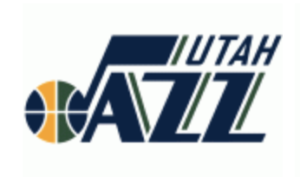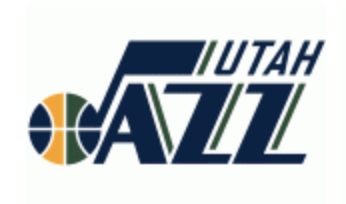 Last Week: 7 (↓1)
Last Week's Games: Spurs (L, 104-113)
Next Week's Games: Rockets, Suns, Celtics, Wizards
The Jazz lost to the Spurs on Friday night. Rudy Gobert led the Jazz with 18 points and 14 boards. In '15-'16, the Jazz were 7th in defensive rating and 16th in offensive rating. They finished 10th that season in SRS, which takes margin of victory and strength of schedule taken into account. In '16-'17, the Jazz jumped up to 3rd in defensive rating and 12th in offensive rating. They were 5th in SRS. In '17-'18, Utah maintained its elite defense, ranking 2nd in defensive rating. They finished 4th in SRS despite dropping to 16th in offensive rating. Last year, the Jazz's numbers were virtually identical – 2nd in defensive rating, 15th in offensive rating, and 4th in SRS. The problem for the Jazz was that their offense was never quite good enough to get the job done in the playoffs. They needed an elite offense to pair with their elite defense. With that in mind, they signed Bojan Bogdanovic and Mike Conley this offseason. Despite Conley's issues, the move has largely worked offensively. The Jazz are 9th in offensive rating, and Conley's recent progress (20.3 points, 4.8 assists, and 5 boards per game over his last four appearances) suggests that a slight improvement on that ranking could be coming. The problem is that the defense has dropped, falling from elite to merely good (9th in defensive rating). Being elite defensively and average offensively won't cut it in the playoffs, but just being good on both sides of the floor won't do the job either. Utah is 8th in SRS and a solid distance away from the title favorites. The Jazz made some big moves this off-season to maximize their title chances, and they don't appear to have ended up in a better spot. 
Houston Rockets (35-20)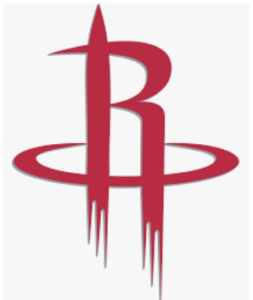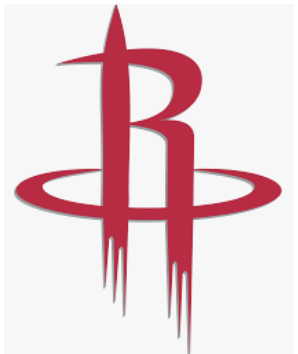 Last Week: 8 (↑1)
Last Week's Games: @Warriors (W, 135-105)
Next Week's Games: @Jazz, Knicks, Grizzlies
The Rockets crushed the Warriors without Eric Gordon behind 29 points and 10 assists from James Harden, 21 points and 10 assists from Russell Westbrook, and 52 combined points from Robert Cobington, new signing Jeff Green, and PJ Tucker. Here's a big stat for Houston – Westbrook has taken a total of 18 threes over his last 12 games. That's 1.5 per game, well down from the 4.9 attempts from deep he averaged across his first 34 appearances of the season. That's a big deal. Among players who have played at least 30 games and taken at least 2 threes per game this season, Westbrook has the second-worst three-point shooting percentage (24%). Westbrook shoots a much more respectable 51.2% within the arc, and the Rockets can unlock a different level of efficiency when he exchanges his threes for drives to the rim. Swapping Clint Capela for Covington opens up a lot more space, and Houston's chances will depend on the ability of Westbrook, and Harden, to take advantage. If Westbrook starts taking more threes again, they'll have already lost a significant piece of that battle. 
Denver Nuggets (38-18)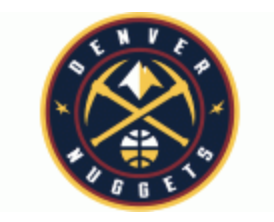 Last Week: 6 (-)
Last Week's Games: @Thunder (L, 101-113)
Next Week's Games: Timberwolves, Pistons, @Clippers
The Nuggets fell in Oklahoma City coming out of the break. Nikola Jokic put up 32 points, 5 assists, and 7 boards in the loss. Jamal Murray (21, 4, 6) and Will Barton (16, 5, 9) also produced impressive stat lines. Jokic is currently putting up 20.8 points, 10.2 boards, and 6.9 assists per game. Last year, he became the fourth player in NBA history to finish a season averaging at least 20 points, 10 boards, and 7 assists, joining Russell Westbrook, Wilt Chamberlain, and Oscar Robertson. Those last three have done it at least twice. Jokic has a really good chance of matching their efforts by doing it again this year. The other important stat in Denver is one I've been mentioning for a while. With an average point differential of +3.5, they're only 9th in the league in margin of victory. The Nuggets are also ninth in SRS. That usually doesn't lead to championships. The 2010-2011 Mavs were the last champion to finish lower than fourth in SRS (8th), according to basketballreference, and the '94-'95 Rockets are the only champions in NBA history to finish lower than eigth in SRS, though the '57-'58 St. Louis Hawks finished fourth out of eight teams in their championship season. 
Los Angeles Clippers (37-18)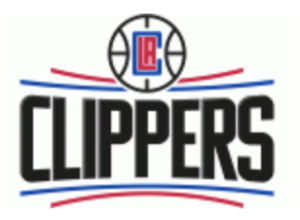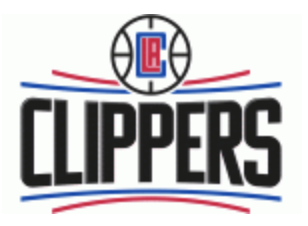 Last Week: 5 (-)
Last Week's Games: None
Next Week's Games: Kings, Grizzlies, @Suns, Nuggets
The Clippers played no one this week. Kawhi Leonard is not in the running for MVP due to his rest program. He shouldn't be; you need to go hard all the time in the regular season to win a regular season award. That said, Leonard is having an incredibly impressive season so far when he has played. The Clippers are only +0.1 points per 100 possessions when he sits; he turns this team from right around 14th in the league to top-5 (+10.8 per 100 possessions) when he plays. Among stars, only the Bucks with Giannis (+15.8), the Lakers with LeBron (+11.2), and the Celtics with Tatum (+11.0) are better. Leonard is averaging 27.2 points, 7.5 boards, and 5.3 assists per game on 37.4% from deep. Only three players have posted full seasons with averages of at least 25 points, 7 boards, and 5 assists while also shooting 37% from deep. Larry Bird did it four times, Kevin Durant did it twice in Oklahoma City, and LeBron did it once in Miami. Kawhi is on pace to be the fourth.
Boston Celtics (39-16)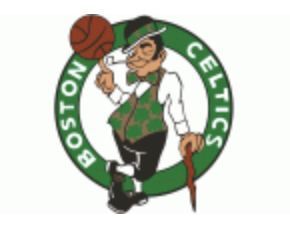 Last Week: 4 (-)
Last Week's Games: @Timberwolves (W, 127-117)
Next Week's Games: @Lakers, @Trail Blazers, @Jazz
The Celtics handled the Timberwolves in their first game back despite not having Kemba Walker (knee swelling). Jayson Tatum went for 28 points and 11 boards. Gordon Hayward went for 29 points, 6 assists, and 5 boards. Jaylen Brown put up 25 points and 8 boards, and Daniel Theis stepped up in Walker's absence with 25 points and 16 boards. With the win, the Celtics remained a game and a half back of the Raptors. They're now 4 games ahead of the Heat and well on their way to a top-3 seed. Finishing the deal on that will be key, as it'll mean avoiding the Bucks in the conference semis. A Raptors-Celtics series wouldn't be easy for anyone, but it would be better than taking on Milwaukee. Tatum and Brown are both averaging at least 20.3 points and 6.5 rebounds per game on 38.1% from deep. Both are also producing at least 0.131 win shares per 48 minutes. In NBA history, there have been only 11 seasons featuring those numbers or better from players 23 years old or younger. Brown and Tatum are on pace to produce the twelfth and thirteenth. The names already on that list – Kevin Durant (twice), Karl-Anthony Towns (twice), Dirk (twice), Larry Bird, Tracy McGrady, Chris Bosh, Chris Webber, and Shaq (50% on two three-point attempts in 1996) – are impressive, and Brown and Tatum would be the first set of teammates to pull it off. Tatum would also be the second youngest ('09 Durant) to do it. The future is bright in Boston. 
Toronto Raptors (41-15)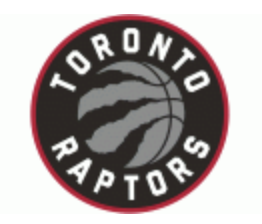 Last Week: 3 (-)
Last Week's Games: Suns (W, 118-101)
Next Week's Games: Pacers, Bucks, Hornets
The Raptors kept the good times rolling with an easy win over the Suns coming out of the break. Pascal Siakam led the way with 37 points and 12 boards, and six other Raptors scored in double figures. One key stat for the Raptors – they're 27-8 when Marc Gasol plays. They're a solid 14-7 when he doesn't, a mark that has been boosted by their current 7-1 run during another injury absence for Gasol, but Toronto is undeniably better when their big man suits up. He's not putting up gigantic numbers, only averaging 7.5 points, 6.5 boards, and 3.5 assists per game. Instead, it's his impact as a shooter (40.3% from deep), a passing big, and a rock solid defender that lifts the Raptors. There's no doubt that Gasol is nearing the end of his career. The injuries are piling up, and the production is obviously way down. But, he still has enough left in the tank to make his team noticeably better when he steps on the court. The Raptors are +11.5 per 100 possessions when Gasol plays, which is 7.2 points better than they are when he sits. It's not a given that those numbers will translate to the postseason, as the Raptors were 2.2 points better per 100 possessions during last year's playoffs when Gasol sat after they were 9.9 points better per 100 possessions when he played during the regular season, but Gasol figures to be a key part of the race for the 2 seed either way. The only rotation member that's had a more positive impact is Terence Davis, who has been a huge find for Nick Nurse and the Raptors. Bonus stats – the rookie is shooting 41.8% from three and posting a defensive rating of 106. Among all players 6'5" or shorter, Davis is tied for 8th in defensive rating, trailing only Kris Dunn, Matisse Thybulle, and five Bucks (Bledsoe, Brown, DiVincenzo, Connaughton, and Hill). 
Los Angeles Lakers (42-12)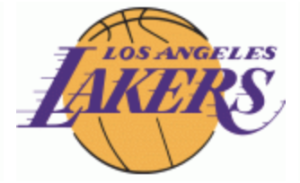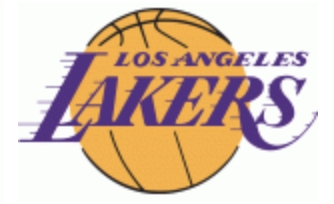 Last Week: 2 (-)
Last Week's Games: Grizzlies (W, 117-105)
Next Week's Games: Celtics, Pelicans, @Warriors
The Lakers took care of business coming out of the break, and their lead over the rest of the West now sits at 5 games. LeBron James (32 points, 7 assists) and Anthony Davis (28 points and 13 boards) keyed the win. Here's the key stat for the Lakers – they're 11.7 points worse per 100 possessions when LeBron is on the bench. Now, here's the good news. That is, believe it or not, only the 8th worst drop-off that a LeBron team has experienced when he sits. In those seven other seasons, James's team won the championship three times, reaching The Finals five times overall. This is nothing new for a LeBron-led team, and Los Angeles is +11.2 points per 100 possessions when LeBron is on the court. That's the fifth-best mark of his career, trailing only the Cavs team that beat the Warriors, the Heat team that beat the Spurs, and the Cavs teams that fell to the Magic and Celtics in the last two years of the first stint in Cleveland. The first and third year of the Cavs-Warriors Finals featured Cleveland teams that were worse when James played (+10.8 and +8.4 points per 100 possessions) and worse when he sat (16.6 and 17.3 points per 100 possessions worse). There's no reason to doubt that the Lakers can reach the Finals; it's just a question of their ability to win if they get there. The '15-'16 Cavs needed herculean efforts from James and Kyrie Irving, a Draymond Green suspension, and great play from J.R. Smith, Kevin Love, and Tristan Thompson (more than 4 offensive rebounds per game in the playoffs that year!) in a series that went all the way down to the wire. That year's 73-win Warriors team finished with an offensive rating of 114.5 (1st in the league), a defensive rating of 103.8 (5th), a SRS of 10.38 (1st), and an expected regular-season record of 65-17 (2nd). This year's Bucks team has an offensive rating of 113.7 (3rd in the league; 0.8 points worse than GS), a defensive rating of 101.7 (1st; 3.1 points better), a SRS of 10.94 (1st; 0.56 points better), and an expected regular-season record on pace to finish at 67-15 (1st; 2 games better). That paints them as a better team. Even if we give an experience edge to that Warriors team that puts the two on relatively equal footing, the Lakers will still need a lot to go right to match what the Cavs did four years ago. They may have their Irving in Anthony Davis, but it's not clear who will fill the roles of Smith, Love, and Thompson. They made the Cavs 9.6, 8.8, and 6.6 points per 100 possessions better when they played in that postseason, and Channing Frye also made the Cavs 9.9 points better per 100 possessions. It would be foolish to underestimate just how crucial those guys were in bringing a championship to Cleveland. Are we really going to trust three or four of Danny Green, Kentavious Caldwell-Pope, Dwight Howard, Kyle Kuzma, JaVale McGee, Avery Bradley, and Alex Caruso to step up in an equally big way? Who's the third star (Love) in this scenario? Even if Brook Lopez decides to kick someone in the groin at a crucial moment, this Lakers team will have their work cut out for them in a series against the Bucks. 
Milwaukee Bucks (47-8)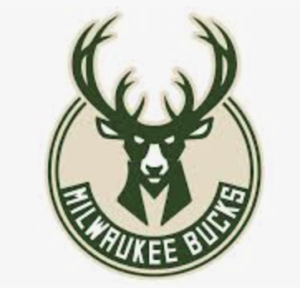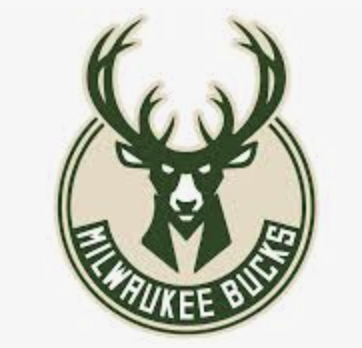 Last Week: 1 (-)
Last Week's Games: @Pistons (W, 126-106)
Next Week's Games: 76ers, @Wizards, @Raptors, Thunder
In Detroit, both Giannis (new dad – two games) and George Hill (strained hamstring – seven games) returned from absences, and the Bucks picked up right where they left off, crushing the Pistons 126-106. Giannis put up 33 points, 4 assists, and 16 rebounds. He reached the double-double mark in only 10 minutes. Khris Middleton scored 28 points and grabbed 8 boards. Eric Bledsoe went for 19 points, 6 assists, and 4 boards. Brook Lopez threw in 18 points. It's hard to come up with a single stat that defines Milwaukee's dominance, so I'll go with two that haven't received much attention on a national stage. The first is that the Bucks have a defensive rating of 101.7. This is 3.4 points better than the defensive rating of the second-place Raptors, a gap that is bigger than the gap between the Raptors and the thirteenth-place Bulls. The second is that the Bucks have now scored at least 100 points in 79 straight games stretching back to last season. That is good for a tie with the 1961-1962 Cincinnati Royals for the fifth-longest such streak of all time. The 2016-2017 Rockets, with 61 consecutive games of 100 or more points, are the only other team since 1990 to go beyond 50 straight games with 100 or more. No one else in the league can come close to that level of play on both sides of the ball, and that is why the Bucks should be the runaway favorites to take home the title this summer. Another stat – Giannis just posted, with 27 games to go, his fifteenth 30-point, 15-rebound game of the season. That is tied for the 36th most such games in a single season, and it's the most posted in a single season since 2000 (Shaq). The only players ahead of Giannis? Shaq (twice), Kareem (five times), Walt Bellamy (four times), Oscar Robertson (once), Bob Pettit (six times), Elgin Baylor (four times), Elvin Hayes (twice), Moses Malone (once), Bob McAdoo (twice) and Wilt (seven times). That may seem like a pretty long list, but it's worth noting that Shaq, Joel Embiid, Anthony Davis, and Giannis are the only players to put up more than ten 30-15 games in a season since 1990, with Dwight Howard twice putting up ten of those games in a season. And, again, Giannis has only played 55 games. At his current pace, he would finish with twenty-two 30-15 games, which would vault him past Shaq and give him the most such games since 1982 (Malone). Another crazy part of this – seven of Chamberlain's seasons on this list featured at least 48 games with 30 points and 15 boards. Six of those seasons contained 50 or more. Four featured 60 or more. Two contained 70 or more. In 1961-1962, Wilt put up 78 games with at least 30 points and 15 boards. He played 80 games that season.. He deserves a little more credit than he gets. The man was a walking video game.