Power Rankings
27 min read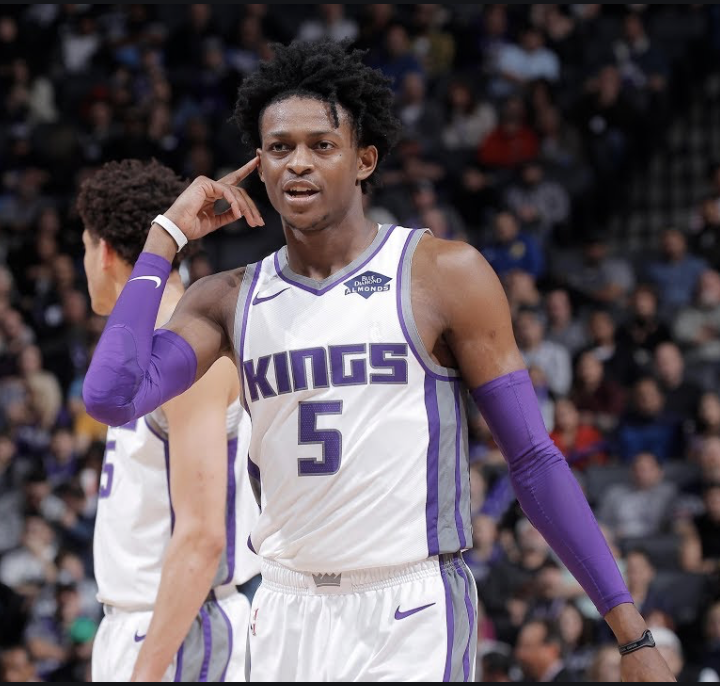 NBA POWER RANKINGS
Week 19
Golden State Warriors (12-47)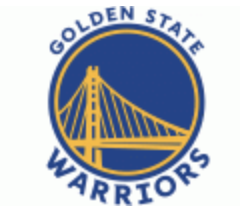 Last Week: 29 (↓1)
Last Week's Games: Pelicans (L, 101-115), Kings (L, 94-112), Lakers (L, 86-116), @Suns (W, 115-99)
Next Week's Games: Wizards, @Nuggets, Raptors
On Saturday morning, the Warriors had lost four straight games by at least 14 points. The longest such streak in NBA history is nine games, so I was thinking they were probably safe from any historical infamy with the Suns and Wizards coming up. I was right, and the Warriors didn't have too many issues on the way to a win in Phoenix. Still, this is a really bad basketball team that has now lost eight of nine. That said, there are some bright spots here. Damion Lee continued to show he belongs, averaging 17.8 points, 5 assists, and 5.3 boards per game this week. He shot a Warriors-like 40% from three on 8 attempts per game. Lee has hit over 39% of his threes in February, and he's likely guaranteed himself a shot at a rotation spot next season. The point Poole experiment has also been working out nicely, as Jordan Poole continued his strong play with 16 points and 5.3 assists per game in three appearances. He hit 48.7% of his shots in those three games, up nearly 17% from his averages on the season. It's yet another sign that he's starting to adjust to the next level after a rough first few months. The other good news, of course, is that Steph is set to return soon. His return was just pushed back from Sunday, but whenever it happens, it'll give Poole some time to play as the backup point guard behind Curry, which is the role he will ideally carry into next season. Another bright spot – Eric Paschall has been getting his groove back lately after a mid-season slump. He scored 23 against the Lakers and 25 against the Suns, and has now posted six consecutive games of double digit scoring, something that he's only done one other time since December 6th. 
Cleveland Cavaliers (17-43)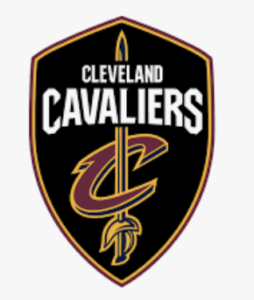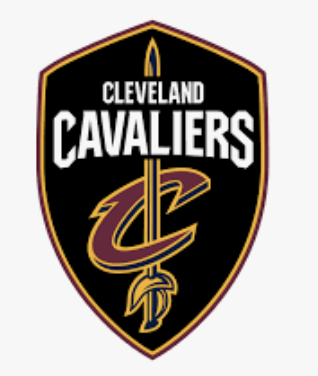 Last Week: 30 (↑1)
Last Week's Games: @Heat (L, 105-124), Heat (W, 125-119 OT), 76ers (W, 108-94), @Pelicans (L, 104-116), Pacers (L, 104-113)
Next Week's Games: Jazz, Celtics
The race for the bottom three, and a tie for the best chance at the number one pick is starting to heat up. The Hawks, Knicks, Timberwolves, and Cavs are all within a game of each other, and only two can join the Warriors in the bottom three. The Pistons and Bulls are also within reach. The Cavs currently hold the second-worst record in the league, but it's a very fluid situation at the bottom right now. Upcoming games against the Jazz, Celtics, and Nuggets should help Cleveland keep their spot for at least another week. Kevin Porter Jr. dropping 30 on the Heat and Colin Sexton dropping a combined 59 on the Sixers and Pelicans were the highlights of the week here. Andre Drummond (27 points and 13 boards) and Kevin Love (20 points, 7 assists, and 12 boards) were also impressive against the Pacers.   
Minnesota Timberwolves (16-38)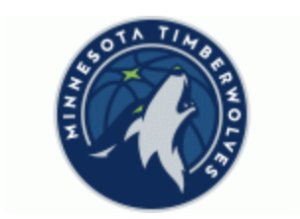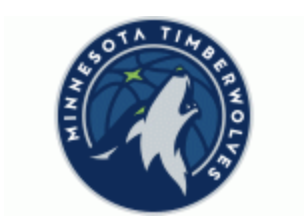 Last Week: 28 (-)
Last Week's Games: @Nuggets (L, 116-128), @Mavs (L, 123-139), @Heat (W, 129-126), @Magic (L, 125-136)
Next Week's Games: Mavs, @Pelicans, Bulls, Magic
Karl-Anthony Towns remains out and is still a week away from being reevaluated for his broken wrist. That means that will very likely be stuck on one win in 100 days heading into next Saturday. Those two sentences sum up Minnesota's season pretty nicely. On the bright side, the new additions have been working out really well. D'Angelo Russell has averaged 25 points and 8 assists per game on 41% shooting from deep in six appearances as a Timberwolf. Malik Beasley has averaged 21.1 points and 5.8 boards per game on 41% shooting from deep in eight games. Juancho Hernangomez has averaged 14 points and 6 boards per game on 49% from deep in those same eight games. Those are all very good signs for next season. 
New York Knicks (18-42)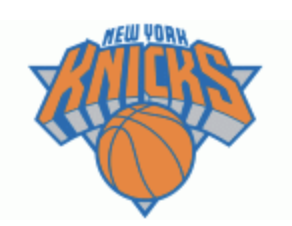 Last Week: 27 (-)
Last Week's Games: @Rockets (L, 112-123), @Hornets (L, 101-107), @76ers (L, 106-115), Bulls (W, 125-115)
Next Week's Games: Rockets, Jazz, Thunder
The Knicks are 1-6 over their last seven, and it's almost likely that they'll be heading into next weekend at 1-9 over their last ten given next week's schedule. New York is going to end up with another high pick, and another chance to move towards a spot where they're able to put a winning product on the court. The win over the Bulls, which featured 23 points and 10 rebounds from Mitchell Robinson, 22 points and 10 rebounds from Julius Randle, and 19 points from RJ Barrett, was a promising sign that that winning product might not require quite as much shuffling as it might have seemed. If Randle, Barrett, and Robinson can logistically coexist on the court, it would allow the Knicks to go from needing to rebuild and being completely directionless to mostly just needing to rebuild. That's a pretty significant difference.
Detroit Pistons (20-41)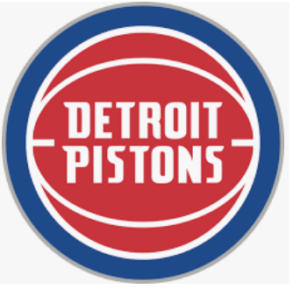 Last Week: 25 (↓1)
Last Week's Games: @Trail Blazers (L, 104-107), @Nuggets (L, 98-119), @Suns (W, 113-111)
Next Week's Games: @Kings, Thunder
Christian Wood averaged 21.7 points and 9.3 boards per game this week. His upcoming free agency, and the market that he produces, will be interesting. There's no reason for the Pistons to fail to bring him back next season unless the price goes crazy. I don't really see that happening despite his impressive production. In other news, Brandon Knight averaged 16 points per game this week. Brandon Knight (19) combined with Derrick Rose (31) for 50 in the win Phoenix. In related news, Brandon Knight is somehow only 28 years old. I don't want to say that Brandon Knight is back. But Brandon Knight might be back. With Reggie Jackson now gone, don't sleep on Brandon Knight as a potential contributor in Detroit next season. With that, I will unofficially claim the world record for the most uses of the name Brandon Knight in a single paragraph. I wrote Brandon Knight eight times for those of you keeping score at home. 
Chicago Bulls (20-40)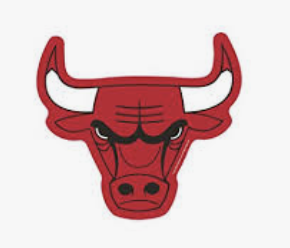 Last Week: 23 (↓2)
Last Week's Games: Suns (L, 104-112), Wizards (W, 126-117), Thunder (L, 122-124), Knicks (L, 115-125)
Next Week's Games: Mavs, @Timberwolves, Pacers
Things aren't going well in Chicago. Otto Porter Jr. and Lauri Markkanen are still out, and the Bulls keep losing. On the bright side, Wendell Carter Jr. returned Saturday against the Knicks. Unfortunately, any positive feelings that that return generated were cancelled out when the Bulls lost to the Knicks at home. There is some good news here though. Coby White averaged 29.8 points per game on 56.4% from deep this week. That's 21% better than he's shooting from three on the season, so this run shouldn't be expected to continue at this volume down the stretch here. Still, it's a positive sign that White could emerge into a valuable piece here. As Zach LaVine has shown this season though, the Bulls need more than high-volume scorers. LaVine also averaged 29.8 points per game this week, and the Bulls went 1-3 against a pretty easy slate. Getting Porter, Carter, and Markkanen healthy and playing well at the same time would be a step in the right direction, though that has proven to be much easier said than done over the last two years. 
Atlanta Hawks (19-43)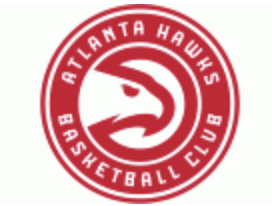 Last Week: 25 (↑1)
Last Week's Games: Mavs (W, 111-107), @76ers (L, 112-129), Magic (L, 120-130), Nets (W, 141-118), Trail Blazers (W, 129-117)
Next Week's Games: Grizzlies, @Wizards
The Hawks are 11-11 since starting the year 8-32. That's still not great, but it's much more in line with what they were supposed to do this season, and it's happened because everyone around Trae Young has been getting healthier (Kevin Huerter), reinstated (John Collins), and more used to the NBA game (Cam Reddish and De'Andre Hunter). Clint Capela still hasn't played, though there doesn't appear to be any sign that his plantar fasciitis is likely to become an issue beyond this season. Against the Mavs, Collins scored 35 and grabbed 17 boards, Young put up 25 points, 10 assists, and 6 boards, and Reddish scored 20. In Philadelphia, the Hawks lost the first quarter by 17, tied in the second quarter, won the third quarter by 18, and then lost the fourth quarter by 18. It was an odd game. Young produced 28, 10, and 7, and Collins and Hunter combined for 43 points and 16 boards. Collins continued his hot stretch with 26 points and 7 boards against the Magic. Young also threw in 37 points and 11 assists in the loss. The Hawks ended the week on a high note, beating both the Nets and Trail Blazers. Everyone stepped up against the Nets. Young had 22 points and 14 assists, Collins put up 33 points and 13 boards, Hunter went for 18 points and 10 boards, and Reddish (26) and Huerter (15) combined for 41. Young had 25 and 15 against the Blazers. Huerter scored 19 points and dished out 8 assists, Collins went for 24 and 10, and Hunter dropped 22. Any of the shine that got knocked off of this team after their brutal start has returned. 
Charlotte Hornets (21-38)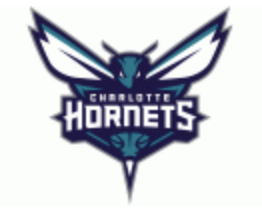 Last Week: 23 (-)
Last Week's Games: Nets (L, 86-115), @Pacers (L, 80-119), Knicks (W, 107-101), @Raptors (W, 99-96)
Next Week's Games: Bucks, Spurs, Nuggets
I love the Hornets. Nineteen of their twenty-one wins have come by 10 points or less. That's 90.4%! They've won two games all year by more than ten points, and they're sitting in the East's 10 seed. Twenty-five of their thirty-eight losses have come by more than points. That's 66%, another relatively high number. This team is not good. It shouldn't even be 21-38, yet Charlotte has somehow squeezed out a 19-13 record in games decided by ten points or less. Bad news also came this week in the form of a drug suspension for Malik Monk. It's an indefinite suspension, and it comes during one of Monk's best stretches as a pro. It's a rather big blow for the rebuilding Hornets. Terry Rozier and Devonte' Graham combined for 47 to beat the Knicks, and Charlotte had five players score between 13 and 18 in the win in Toronto. The Hornets get the Bucks, Spurs, Nuggets, and Rockets at home next. More big losses might be coming. 
Washington Wizards (21-37)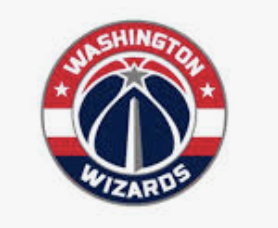 Last Week: 22 (-)
Last Week's Games: @Bulls (L, 117-126), Bucks (L, 134-137 OT), Nets (W, 110-106), @Jazz (L, 119-129)
Next Week's Games: @Warriors, @Kings, @Trail Blazers, Hawks
The Wizards might have missed their chance to make things interesting in the East. They just can't string wins together, and the Nets and Magic have recovered from rough stretches to solidify their edge over the rest of the East. Washington sits 5 games back with only twenty-four games left. That's a tall order, especially for a team that doesn't play defense. Bradley Beal may have scored 50 twice this week, but he needs to guard someone to come away with wins. 
Phoenix Suns (24-36)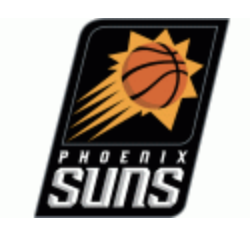 Last Week: 21 (-)
Last Week's Games: @Bulls (W, 112-104), @Jazz (W, 131-111), Clippers (L, 92-102), Pistons (L, 111-113), Warriors (L, 99-115)
Next Week's Games: Raptors, Trail Blazers
The Suns went 2-3 this week, which isn't going to be good enough to bridge the 5.5 game gap between them and the playoffs – and jump the four teams between them and the Grizzlies. Still, winning just about half of your games is just enough to stay within reach of the postseason. It keeps the possibility of a season-saving run alive, even if that run is becoming less and likely. It'll become even less likely due to the absence of Kelly Oubre Jr., who suffered a knee injury in Utah. Early reports are calling it a torn meniscus, which would obviously mean the end of Oubre's productive season. On the bright side, DeAndre Ayton, Devin Booker, and Ricky Rubio continued to play well this week. Ayton posted three double-doubles (28 and 19 in Chicago, 25 and 17 against Los Angeles, 20 and 10 against Detroit) and came close to a fourth against the Warriors with 20 and 9. Booker averaged 22.8 points and 6.4 assists per game. Rubio averaged 18 points, 11.8 assists, and 6.3 boards per game in the first four games of the week before a less productive game against the Warriors. Even if the Suns don't end up making the playoffs, the future is brighter than it's been in quite a while. 
Orlando Magic (27-33)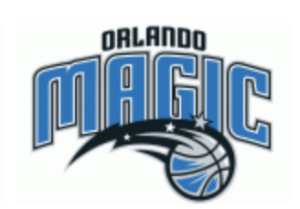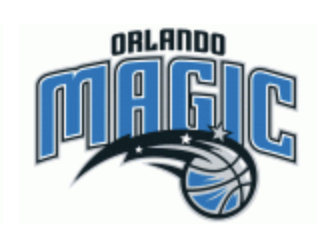 Last Week: 19 (↓1)
Last Week's Games: @Nets (W, 115-113), @Hawks (W, 130-120), Timberwolves (W, 136-125), @Spurs (L, 113-114)
Next Week's Games: Trail Blazers, @Heat, @Timberwolves
How do the Magic move down after going 3-1 and passing the Nets for sole possession of the East 7 seed? Blame it on their recent 2-10 run. Since that run, Orlando has beaten the Hawks (twice), the Pistons (in overtime), the Nets, and the Timberwolves. I'm going to need to see a little bit more than that to boost this team back up a few spots, though there were some impressive individual performances this week. Aaron Gordon scored 27 points and grabbed 10 boards in Brooklyn. He went for 25 points, 6 assists, and 10 boards in Atlanta, with Evan Fournier scoring 28. Gordon kept it rolling against the Timberwolves with a 17, 12, and 11 triple-double. Nikola Vucevic dropped 27 points and pulled down 10 boards and Terrence Ross scored 33. 
San Antonio Spurs (25-33)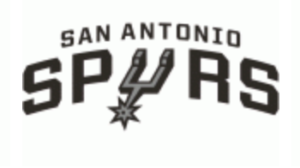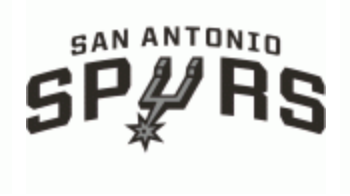 Last Week: 18 (↓1)
Last Week's Games: @Thunder (L, 103-131), Mavs (L, 103-109), Magic (W, 114-113)
Next Week's Games: Pacers, @Hornets, @Nets
On February 1st, the Spurs were 22-26 and 1.5 games out of the playoffs. They've gone 3-7 since, yet they're still somehow only 3 games behind the 8 seed. Memphis's recent struggles have left the door open, but I just don't have any faith in this team's ability to make up that gap. They're just not good. Over their last 15 games, they rank 20th in offensive rating and 23rd in defensive rating. On the season, they're 13th and 24th. That's better than they've been recently, but it probably won't be enough even if they return to that form. You don't make the playoffs in the West when your best attribute is a slightly above average offense. The playoff streak is over, and there's no way that that statement will backfire on me. 
Portland Trail Blazers (26-34)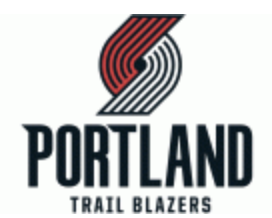 Last Week: 17 (↓1)
Last Week's Games: Pistons (W, 107-104), Celtics (L, 106-118), @Pacers (L, 100-106), @Hawks (L, 117-129)
Next Week's Games: @Magic, Wizards, @Suns
Damian Lillard missed the whole week with his groin injury, an absence that will stretch into next week, and the Blazers faltered without their lead man. This wasn't a very tough week of opponents, and it's hard to accept getting only one win out of it when you're sitting right about four games out of the playoffs. Luckily for Portland, the schedule isn't going to get any harder. They only play half of their games against current playoff teams, and that includes two shots at the Grizzlies. Lillard will be back soon, and both Jusuf Nurkic and Zach Collins are expected back sometime in March. If the Trail Blazers are going to make the kind of run they'll need to reach the postseason, it'll need to start sooner rather than later. 
Brooklyn Nets (26-33)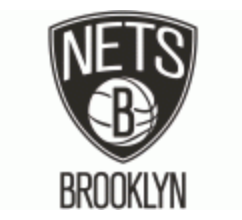 Last Week: 15 (↓2)
Last Week's Games: @Hornets (W, 115-86), Magic (L, 113-115), @Wizards (L, 106-110), @Hawks (L, 118-141), @Heat (L, 113-116)
Next Week's Games: @Celtics, Grizzlies, Spurs
After crushing the Hornets, Brooklyn lost four in a row to fall back into the East's 8 seed, though they only trail the Magic by 0.5 games. Their playoff spot isn't in much jeopardy, as no one behind them in the standings is making any serious moves, but it would be preferable to avoid the 8 seed and a first round match-up with the Bucks. If that's going to happen, the Nets are going to need to put this losing streak in the past and forget all about it as soon as possible. That shouldn't be too much to ask for, as three of these losses came by less than five points. A bounce here or there, and we're looking at a very different week. Spencer Dinwiddie (20.2 points and 9 assists per game) and Caris LeVert (20.6 points and 4.8 assists per game) played well despite the four defeats. 
Sacramento Kings (25-34)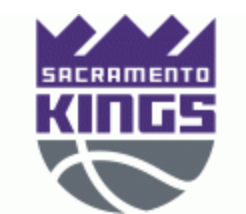 Last Week: 20 (↑4) 
Last Week's Games: @Clippers (W, 112-103), @Warriors (W, 112-94), @Thunder (L, 108-112), @Grizzlies (W, 104-101)
Next Week's Games: Pistons, Wizards, 76ers
Watch out folks. The Kings are hot. They're 10-5 over their last fifteen, 7-3 over their last ten, and 4-1 over their last five. They're back in the chase, and they deserve a ton of credit for turning around what had been a wildly disappointing season despite the continued absence of Marvin Bagley III and Richaun Holmes. Kent Bazemore, Bogdan Bogdanovic, and De'Aaron Fox combined for 63 in Los Angeles. Fox and Bogdanovic combined for 38 against the Warriors, with Buddy Hield and Harrison Barnes scoring 19 and 21. With Fox sitting, the Kings let one slip away late in Oklahoma City, but they recovered with a strong win in Memphis behind 25 points, 5 assists, and 4 boards from Fox in his return. Sacramento now gets seven of eight at home after their 4-3 road trip. They need to protect the house to solidify their spot in the postseason chase down the stretch. 
New Orleans Pelicans (26-33)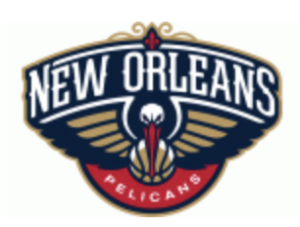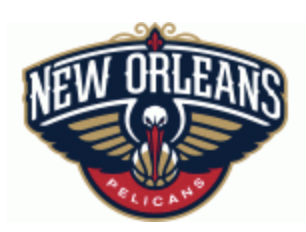 Last Week: 16 (↑1) 
Last Week's Games: @Warriors (W, 115-101), @Lakers (L, 109-118), Cavs (W, 116-104)
Next Week's Games: Lakers, Timberwolves, @Mavs, Heat
The Pelicans are sprinting after the Grizzlies right now, and another good week or two might put them neck-and-neck with the current 8 seed. They've come all the way back to the 9 seed after starting the year 7-23, and there's no reason to believe they'll cool off from the 19-10 pace they've recorded since that terrible start as long as everyone stays healthy. Nobody is going to want to play New Orleans in the first round. Against Golden State, Zion Williamson recorded 28 points and 7 boards, Jrue Holiday went for 23 points, 15 assists, and 7 boards, and Nicolo Melli and Brandon Ingram combined for 37 points. Ingram scored 34 and grabbed 7 boards in Los Angeles, and Williamson scored 28 and grabbed 6 boards. Those two combined for 52 against the Cavs, with Holiday also chipping in 22. New Orleans closes with eight of twenty-three against the Grizzlies, Spurs, Suns, and Kings. They'll have plenty of opportunities to separate themselves from the pack down the stretch. 
Memphis Grizzlies (28-31)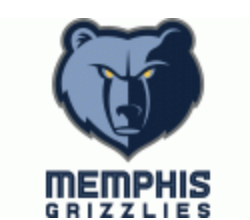 Last Week: 14 (-)
Last Week's Games: @Clippers (L, 97-124), @Rockets (L, 112-140), Kings (L, 101-104), Lakers (W, 105-88)
Next Week's Games: @Hawks, @Nets, @Mavs
The Grizzlies are having a bit of a nightmare right now. After taking a four-game lead over the bottom half of the West into the All-Star break, they lost five in a row. They briefly stemmed that tide with a big win over the Lakers behind Ja Morant (27 points, 14 assists), Jonas Valanciunas (22 points, 20 boards), and Dillon Brooks (24 points), but it's not going to get any easier from here. The Grizzlies play only three more games this season against teams that aren't currently in the playoffs or within 3.5 games of them in the standings. One of those games is in Atlanta this week. It's hard to say a game is must-win with over 20 to go, but the Grizzlies need to beat the Hawks. They're going to need every win they can get here. There are four teams within 3.5  games of the 8 seed less than 2 weeks after everyone was at least 4 back, and the Pelicans sit only 2.5 games back. 
Indiana Pacers (36-24)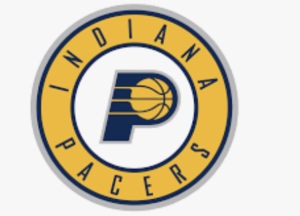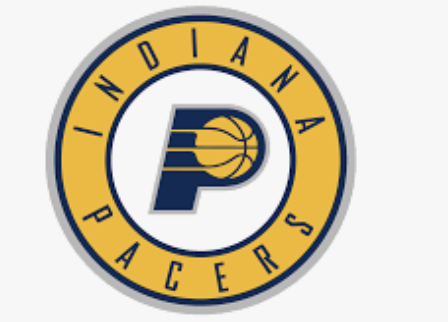 Last Week: 13 (-)
Last Week's Games: @Raptors (L, 81-127), Hornets (W, 119-80), Trail Blazers (W, 106-100), @Cavs (W, 113-104)
Next Week's Games: @Spurs, @Bucks, @Bulls
The Pacers lost in Toronto by 46. They won at home against the Hornets by 49. That's a rather impressive 95-point swing between games. No Pacer scored more than 14 against the Raptors. Four Pacers topped that number against the Hornets, including Domantas Sabonis in a 21-point, 9-assists, 14-rebound performance. The Pacers also pulled out key wins over the Trail Blazers and Cavs to stay within 2 games of the 4 seed. Sabonis put up 18, 9, and 13 in Cleveland, TJ Warren scored 30, and Malcolm Brogdon and Victor Oladipo combined for 41. Going above .500 on this road trip that started in Cleveland and also goes through San Antonio, Milwaukee, Chicago, and Dallas would help Indiana keep the pressure on the Heat and Sixers. They'll need solid production from Sabonis, Warren, Brogdon, and Oladipo to make that happen. 
Philadelphia 76ers (37-23)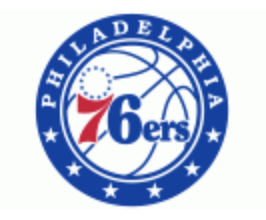 Last Week: 12 (-)
Last Week's Games: @Bucks (L, 98-119), Hawks (W, 129-112), @Cavs (L, 94-108), Knicks (W, 115-106)
Next Week's Games: @Clippers, @Lakers, @Kings
The Sixers didn't really come all that close to winning in Milwaukee. To make matters worse, Ben Simmons went down with a back injury that will keep him out for an extended period of unknown length. Then, Joel Embiid went down in Cleveland after crushing the Hawks with 49 points and 14 rebounds. His shoulder injury will keep him out for the week. It's a good thing that the Sixers don't have to play anybody good in their next couple games. On the bright side, Shake Milton, Simmons's replacement in the starting lineup, scored 39 combined against the Cavs and Knicks. On the not so bright side, the Sixers are running out of time to get to a level where they can reach their lofty preseason goals. They're not all that close right now, and Simmons's injury could eliminate any chance they might have had had.
Dallas Mavericks (36-24)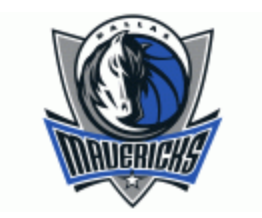 Last Week: 9 ()
Last Week's Games: @Hawks (L, 107-111), Timberwolves (W, 139-123), @Spurs (W, 109-103), @Heat (W, 126-118)
Next Week's Games: @Timberwolves, @Bulls, Pelicans, Grizzlies
The Mavs have dropped into sole possession of the 7 seed, though they're still only 1.5 games back of the 5 seed. With Luka Doncic and Kristaps Porzingis sitting, 55 combined points from Tim Hardaway Jr and Seth Curry weren't enough in Atlanta. Hardaway and Curry combined for 42 against the Timberwolves, and Doncic (20 points, 7 assists, 9 boards) and Porzingis (15 points, 9 boards) returned to spark the win. In San Antonio, Doncic posted a 26-point, 14-assist, 10-rebound triple-double and Porzingis scored 28 points and grabbed 12 boards. Hardaway scored 17 to help hold off the Spurs late. The Mavs blew a lead in the fourth in Miami, spoiling a fantastic 37-point showing from Curry. Doncic also posted 23 points and 10 assists and Porzingis went for 24 points and 13 boards in the loss. Curry will finish February averaging 18.5 points on an insane 59% from deep. He hit eight of nine threes in Miami, and he's become a crucial part of Dallas's league-leading, and historically great, offense. The problem, as always for the Mavs, is on the other side of the court. The Mavs are hanging around 20th in defense, and it's unlikely that that will be good enough in the postseason. 
Miami Heat (38-22)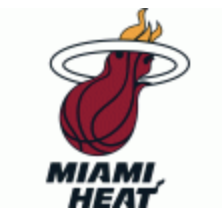 Last Week: 11 (↑1)
Last Week's Games: Cavs (W, 124-105), @Cavs (L, 119-125 OT), Timberwolves (L, 126-129), Mavs (W, 126-118), Nets (W, 116-113)
Next Week's Games: Bucks, @Magic, @Pelicans
The Heat stopped the bleeding with wins against the Mavs and Nets, but this is still a team in a lot of trouble. They're 14-14 over their last twenty-eight, and they're now an even worse 4-7 over their last eleven. It's hard to tell what the issue is here. Over the last fifteen games, the Heat are 3rd in offensive rating (6th on the full season) and 21st in defensive rating (14th on the full season). That shouldn't spell a major downturn in record, though it would suggest that there are some defensive issues at play. Regardless of the cause, everything has been falling apart, and the loss in Cleveland was a pretty solid symbol of those issues. Miami went into the fourth quarter up 99-80. They lost. It was a total collapse, much like the one their season has been going through in recent weeks. The most concerning part might be that Bam Adebayo averaged 22 points, 8 assists, and 11.5 boards per game and was joined by five others in double figures in the two losses this week. That's been the formula all year for Miami; it just isn't working right now. It's true that Jimmy Butler has missed four of these last eleven games, including the Cavs loss, but the Heat are still only 3-4 in the last six games that Butler has played – and 1-3 in the last four they've played without him. He's also been playing plenty over the last twenty-eight games, where the Heat have gone .500. This isn't an Insert Butler and Fix issue. All that said, here's the good news – after a fairly tough schedule this week, the Heat don't play another current playoff team until March 16 (@Milwaukee). Only eleven of their final twenty-three come against current playoff teams. There's time to find some sort of fix here, though the four seed and a series win might be the Heat's ceiling at this point. This doesn't look anything like a team that could beat the Bucks four times out of seven. 
Oklahoma City Thunder (37-23)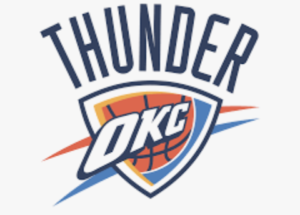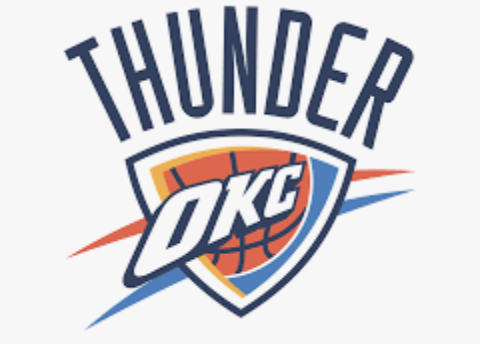 Last Week: 10 (↑1)
Last Week's Games: Spurs (W, 131-103), @Bulls (W, 124-122), Kings (W, 112-108), @Bucks (L, 86-133)
Next Week's Games: Clippers, @Pistons, @Knicks
The Thunder almost had a perfect week. They rolled past the Spurs behind 43 points and 27 rebounds combined from Shai Gilgeous-Alexander and Steven Adams and six other double digit scorers. In Chicago, they overcame a strong effort from Zach LaVine. Gilgeous-Alexander scored 21 points and grabbed 11 boards, Chris Paul put up 19 points and 9 assists, Dennis Schroder and Danilo Gallinari combined for 45 points, and Adams pitched in 16 points and 9 boards. Against the Kings, they came back in the second half behind 44 combined from Gilgeous-Alexander and Gallinari, 17 points and 7 assists from Paul, and 15 points and 7 boards from Adams. That win, and a run of losses from the Jazz, pushed OKC up into the 5 seed. It was a glorious moment for the underdog Thunder, but it didn't even last for 24 hours. The night after beating the Kings, Oklahoma City visited Milwaukee and lost by 47.  That'll put a damper on any week, but the Thunder are still in a really good spot. They trail the Jazz by only half a game, and their schedule isn't all that tough down the stretch. Only eight of their last twenty-two come against teams above them in the standings, and two of those eight are against the Jazz. Friday probably won't be the last time we see the Thunder in the West's top 5. 
Utah Jazz (37-22)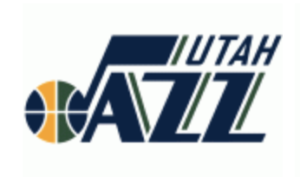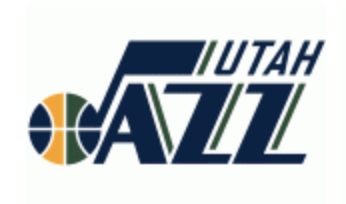 Last Week: 8 (-)
Last Week's Games: Rockets (L, 110-120), Suns (L, 111-131), Celtics (L, 103-114), Wizards (W, 129-119)
Next Week's Games: @Cavs, @Knicks, @Celtics
The Jazz did just enough this week, grabbing a win against the Wizards, to stay in the West 5 seed. They're half a game up on the Thunder, but their four losses in their last five – all at home – have dropped them 1.5 games behind the Rockets. They lost to the Rockets to start the week, as 53 combined from Donovan Mitchell and Jordan Clarkson fell short against dominant showings from Russell Westbrook and James Harden. Mitchell scored 38 against the Suns, but that didn't stop the Jazz from getting destroyed in the second half. Utah couldn't defend their house against the Celtics either, and Boston pulled away late despite another strong showing from Mitchell (37 points, 5 assists, and 5 boards). Mitchell stepped up again against the Wizards with 30, 3, and 8, and 41 combined from Clarkson and Bojan Bogdanovic helped to stop the skid. We talked last week about how Utah's off-season moves have turned their offense from slightly below average to good and their defense from elite to good, leaving them, at best, in roughly the same spot overall that they've been in the last few years. They've been grappling with that, and the struggles of Mike Conley, through lineup changes all year, and that continued last week. Conley, Joe Ingles, and Royce O'Neal have been rotating in and out of the starting lineup, and, for a brief moment, it appeared that Conley would be taking his turn on the bench. Then, the Jazz publicly corrected their decision by instead benching Ingles. Regardless of whether the move works (the Gobert-O'Neal-Mitchell-Bogdanovic foursome has been good with both Conley and Ingles but better with Ingles), it was bizarre to see that process play out publicly. That should have been kept in-house. The decision to tell the team Conley was being benched only to switch a few hours later was also bizarre. There's no reason to make that announcement if you're not confident in it. The Jazz are going through a rough patch, both on and off the court. 
Houston Rockets (38-20)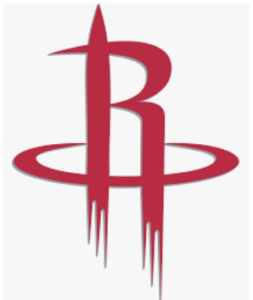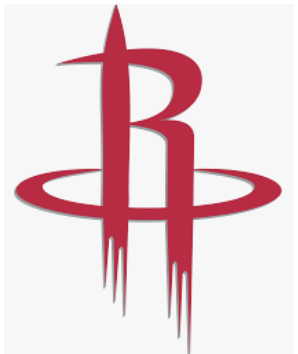 Last Week: 7 (-)
Last Week's Games: @Jazz (W, 120-110), Knicks (W, 123-112), Grizzlies (W, 140-112)
Next Week's Games: @Celtics, @Knicks, Clippers
The Rockets have snuck up on the Nuggets and Clippers over the last couple weeks, and they're only 1 game back of the 2 seed after ripping off four more wins this week. In Utah, it was the Russ and James show. Westbrook dropped 34 points, 4 assists, and 6 boards and Harden put up 38, 7, and 5. With Westbrook sitting out against the Knicks, Harden led a strong team effort with 37, 9, and 6. Ben McLemore, Eric Gordon, Austin Rivers, Robert Covington, and Danuel House all scored in double figures. Westbrook returned to post 33, 8, and 9 in a blowout win over the Grizzlies. Harden was again impressive with 30 points and 7 boards and Austin Rivers scored 23. Westbrook again led the way with 41, 5, and 8 against the Celtics. The Rockets are now 6-1 with wins over the Lakers, Celtics (twice), and Grizzlies when Westbrook has played since their trade deadline shake up. That one loss came at the buzzer against the Jazz, and Houston is rocking an average point differential of +12.7 points per game in those games. Westbrook, during that stretch, is averaging 35 points, 5.9 assists, and 7.4 boards per game, continuing a great run that started in the middle of January. Since January 18, he's putting up 34 points, 7.1 assists, and 8.2 boards per game on 54.8% from the field. For context on that last number, Westbrook's career-high field goal percentage over a full season is 45.7%. Russ is playing as well as anyone right now, and when he combines with a good version of Harden, the Rockets become an incredibly tough out. 
Denver Nuggets (40-19)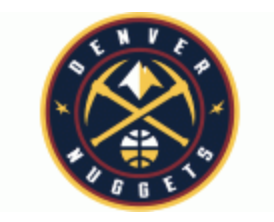 Last Week: 6 (-)
Last Week's Games: Timberwolves (W, 128-116), Pistons (W, 115-98), @Clippers (L, 103-132)
Next Week's Games: Raptors, @Warriors, @Hornets
The Nuggets took care of business to start the week. Nikola Jokic put up 24 points, 6 assists, and 7 boards, Paul Millsap scored 25 points and grabbed 7 boards, and Jamal Murray threw in 19 points and 6 boards in a win over the Timberwolves. Jerami Grant scored a career-high 29 to spark a win over the Pistons. Those wins were good, but the Nuggets completely fell apart when it mattered in a game against the Clippers. Jokic, Grant, and Will Barton combined for 59 in the blowout loss. Denver did beat the Clippers (minus Paul George) earlier this season, so this loss isn't the end of the world. It's not a great look either though. On the bright side, Grant has been heating up down the stretch. His scoring averages have increased every month of the season so far, and he's posted 14.6 points per game in February, including 20.3 points per game this week. The loss in Los Angeles may sting, but the Nuggets will have plenty of opportunities to make up for it over the next few weeks. The Raptors, Bucks, Clippers, and Thunder are all coming to Denver in March, and the Nuggets play road games against the Lakers, Raptors, Thunder, Heat and Mavs. 
Los Angeles Clippers (40-19)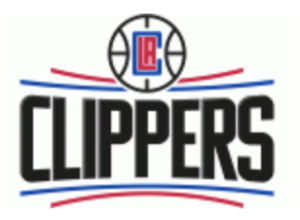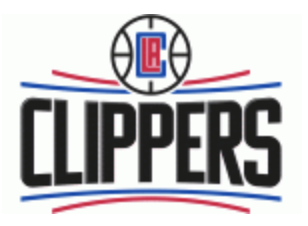 Last Week: 5 (-)
Last Week's Games: Kings (L, 103-112), Grizzlies (W, 124-97), @Suns (W, 102-92), Nuggets (W, 132-103)
Next Week's Games: 76ers, @Thunder, @Rockets
Los Angeles's slide continued into their game against the Kings, a loss that left Kawhi Leonard visibly frustrated. It's safe to say that the slide didn't go any further, as the Clippers ran through a few playoffs teams and beat the Suns to end the week. Leonard scored 25 points and grabbed 8 boards and Montrezl Harrell dropped 22 in a dominating win over the Grizzlies. It was 40-14 after one quarter, and no Clipper played more than 25 minutes. In Phoenix, Leonard put up 24 points, 5 assists, and 14 boards, Marcus Morris dropped 18, and the Clippers pulled away after a bad first quarter. There was no bad first quarter against the Nuggets, and Los Angeles led the whole way in a dominating effort. Leonard, Paul George, Montrezl Harrell, and Lou Williams combined for 78 points in the win. It's a good thing that the slide ended when it did; the Clippers have four straight games against playoff teams coming up, including two (@Rockets, Lakers) against teams ahead of or directly behind them in the standings. The win over the Nuggets pulled the Clippers back into a tie for the 2 seed. With the Rockets only 1.5 games back, every game is going to count down the stretch. 
Boston Celtics (41-18)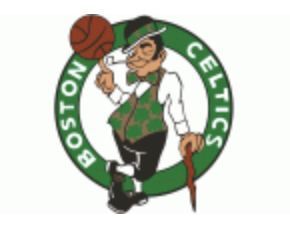 Last Week: 4 (-)
Last Week's Games: @Lakers (L, 112-114), @Trail Blazers (W, 118-106), @Jazz (W, 114-103), Rockets (L, 110-111)
Next Week's Games: Nets, @Cavs, Jazz
Winning two of three on a quick Western road trip is never a bad thing, and that's what the Celtics did this week – without Kemba Walker. They almost won all three, but LeBron's clutch play late spoiled Jayson Tatum's 41-point game. Tatum dropped 36 in Portland, and the Celtics got a comfortable win. In Utah, Tatum starred again, scoring 33 points and grabbing 11 rebounds. He put up 32 points, 5 assists, and 13 boards in a close game against the Rockets too, though an additional 66 combined from Jaylen Brown, Gordon Hayward, and Marcus Smart wasn't quite enough to get the job done with Walker still sidelined. Tatum is averaging 30.7 points and 7.9 boards per game on 48.1% from deep in February. He's averaging 34.8 points and 8 boards per game on exactly 50% from deep over his last six appearances. It's a red-hot run from one of the brightest young players in the league, and, if it's sustained, it could completely change the league's hierarchy. The presence of a game-changing star is one way to compensate for having a clear hole like the Celtics do at the 5 spot. They hadn't had that consistent star until Tatum's recent jump. If he doesn't fall back down before the end of the season, Boston will be getting a little closer in Milwaukee's rear-view mirror. Even if it doesn't happen this year, they're likely set up to contend well into the future. Brown also deserves recognition for averaging 21.5 points and 6 boards per game this week.
Toronto Raptors (42-17)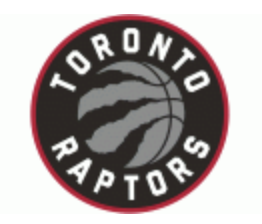 Last Week: 3 (-)
Last Week's Games: Pacers (W, 127-81), Bucks (L, 97-108), Hornets (L, 96-99)
Next Week's Games: @Nuggets, @Suns, @Warriors
The Raptors opened the week with a franchise-record domination of the Pacers. Pascal Siakam (21 points), Serge Ibaka (15 points and 15 rebounds), and Kyle Lowry (16 points, 7 assists, 11 boards) keyed the victory, and Matt Thomas scored 17 points late with the game already decided. The rest of the week didn't go so well in Toronto. Siakam scored 22 points and grabbed 6 boards to lead a decent effort against the Bucks, but Milwaukee left a pretty clear message before heading back across the border. This isn't last year. Both Ibaka and Fred VanVleet sat out against Charlotte, and the Raptors couldn't quite get it done in their absence. Norman Powell returned with 22 points, Lowry put up 21, 6, and 6, Siakam finished with 24, 4, and 9, and OG Anunoby threw in 16 points and 9 boards, but it wasn't enough. Toronto had built a nice little lead over the Celtics for the 2 seed, but that relatively comfortable lead is now gone. We're set up for a heated race to determine who controls home-court advantage in the Eastern Conference semis and to determine who gets to play the Magic/Nets in the first round instead of the Pacers/Sixers/Heat. With the Heat now all the way down to 4.5 games back of the top 3, it's looking more and more like a two-team race.  
Los Angeles Lakers (45-13)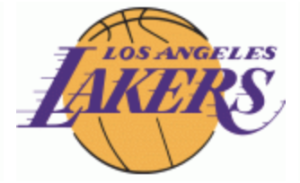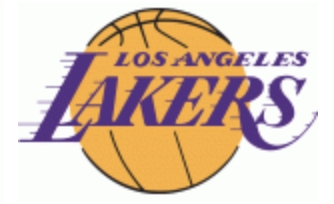 Last Week: 2 (-)
Last Week's Games: Celtics (W, 114-112), Pelicans (W, 118-109), @Warriors (W, 116-86), @Grizzlies (L, 88-105)
Next Week's Games: @Pelicans, 76ers, Bucks
Anthony Davis scored 32 points and grabbed 13 rebounds, and LeBron James put up 29 points, 9 assists, and 8 boards in a tight win over the Celtics. LeBron hit a clutch jumper late to secure the win. Against the Pelicans, LeBron (40, 6, and 8) and Davis (21 and 14) again led the way. Danny Green and Kentavious Caldwell-Pope also combined for 32 as the Lakers pulled away late. In Golden State, it was no LeBron, no problem for Los Angeles. Davis led a balanced effort with 23 points and 6 boards, and no Laker was on the court for more than 29 minutes. A loss in Memphis spoiled an otherwise perfect week, but that's an acceptable loss. James led the way in defeat with 19 points, 10 assists, and 8 boards. The Lakers are heading into their final 24 games with a 5.5 game lead over the rest of the West. Barring any collapses, that should be a pretty safe lead. If a collapse does happen though, it'll probably be over the next few weeks. Los Angeles has nine games in a row against either current playoff teams or the charging Pelicans, starting with a road game in New Orleans. After hosting the Bucks and Sixers, the Lakers play the Clippers, Nets, Rockets, and Nuggets in LA before a home-and-away series with the Jazz. If they emerge from that stretch without their current lead being cut down by a few games, it's hard to see anyone else finishing as the West's 1 seed. 
Milwaukee Bucks (51-8)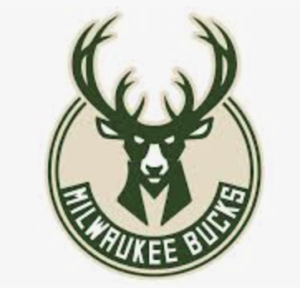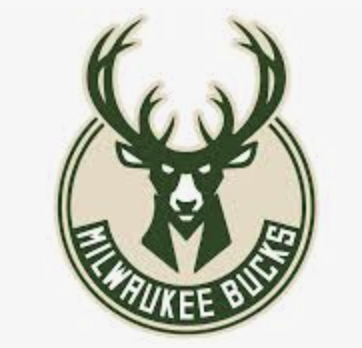 Last Week: 1 (-)
Last Week's Games: 76ers (W, 119-98), @Wizards (W, 137-134 OT), @Raptors (W, 108-97), Thunder (W, 133-86)
Next Week's Games: @Hornets, @Heat, Pacers, @Lakers
The Bucks cruised past the Sixers behind Giannis Antetokounmpo (31 points, 8 assists, 17 rebounds) and Khris Middleton (25 points, 9 boards). They pulled out a win in Washington despite not having a fouled-out Giannis late. Middleton led the way with a 40-5-5 effort, and Giannis (22 points, 14 boards) and Eric Bledsoe (23, 10, 7) also put in impressive showings. In Toronto, the Bucks handled the East's 2 seed behind strong showings from their Big 4. Giannis posted 19, 8, and 9. Bledsoe put up 17, 4, and 7. Middleton dropped 22 and grabbed 8 boards. Brook Lopez scored 15. Then, on Friday, ESPN released an interview with James Harden. Harden, in short, claimed that Giannis's height allowed him to dominate without having much in terms of skills. Giannis responded with 32, 6, and 13 in 27 minutes in a 47-point win over the Thunder. The Bucks led the whole way with Middleton sitting out with neck soreness. That win pushed the Bucks back up to 0.4 points ahead of the all-time average point differential record. The Lakers, exactly 5.0 points per game behind the Bucks in average point differential, are the only team within 5. The Celtics and Raptors (5.9 and 6.1 points per game behind) are the only other teams within or close to being within 6. Games in Miami and Los Angeles this week will offer more chances to convince the non-believers that this is the best team in the NBA by a wide margin.