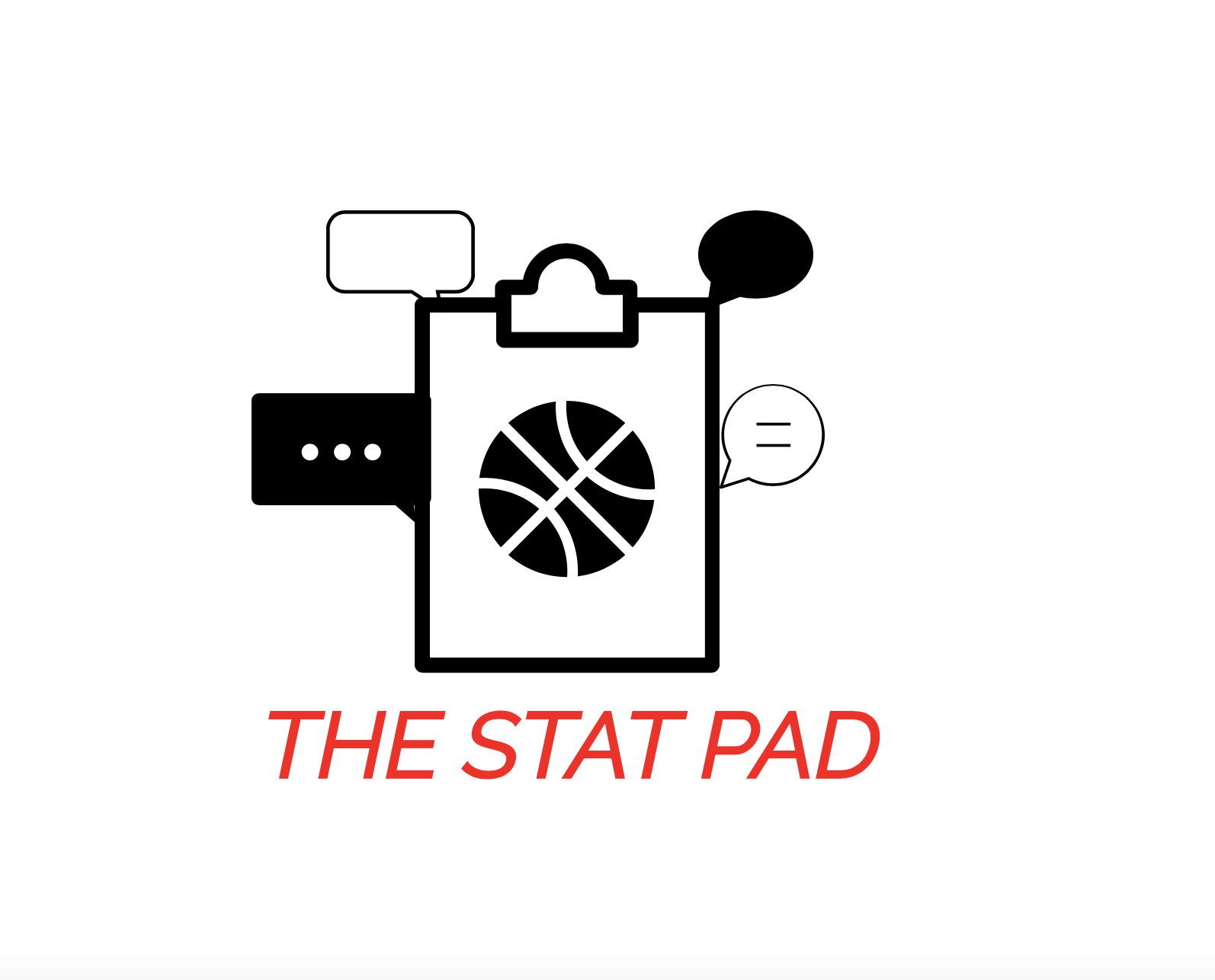 Welcome to The Stat Pad, a weekly roundtable discussion about the storylines surrounding some of the week's biggest games. Here is the roundtable discussion for Jan. 20 – Jan. 26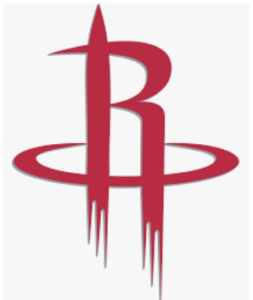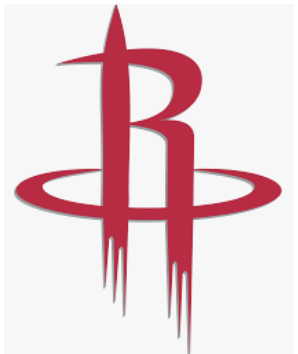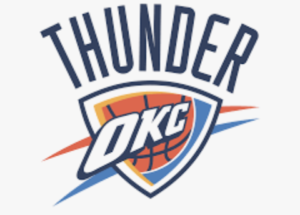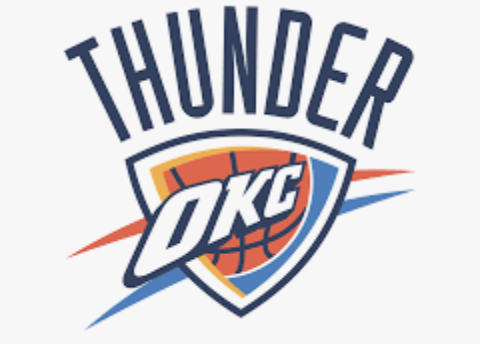 1. The Rockets host the Thunder on Monday. Thoughts on how the Westbrook trade has gone and will go for Houston?

Michael Regan: The trade obviously hasn't gone perfectly. The Rockets are behind the top tier of contenders (MIL, LAL, LAC). Westbrook is shooting a terrifying 23.6% from three on 4.7 attempts per game. Houston has really struggled with James Harden on the bench, going -2.1 points per 100 possessions in those minutes. All that being said, the move hasn't been some sort of terrible mistake. The Rockets are right in the mix for the West's 2 seed. Westbrook, with some small adjustments to his shot selection, could improve his impact (there's no reason for him to be shooting 5 threes per game). Eric Gordon has either been injured or terrible for most of the season, and he's been solid since returning to the court a few weeks ago. Houston is probably always going to be dependent on Harden to some degree, but that's the story for pretty much any team in the league. A few small improvements from Westbrook and Gordon could go a long way for the Rockets, who shouldn't be counted out.  
Josh Gordon: After averaging a triple double in each of the last three seasons, Westbrook's numbers are down as he adjusts to being the second option to James Harden. On the contrary, Chris Paul has seen a rise in his numbers from last season since joining Oklahoma City. He has been a great leader on a Thunder team that was expected to rebuild after they traded away Paul George and Westbrook. Paul is having a much better season than Westbrook looking at advanced stats (ahead in PER, VORP, Offensive and Defensive Win Shares, Box Plus/Minus, etc.), but this is not to say that he would have such strong productivity if he were still on the Rockets. According to the media, and this could have been true, Harden and Paul were not working out together. Although Paul was going to be traded, the Rockets have not benefited from having Westbrook. He has an eFG% of .465 and is shooting 21.5 shots per game. The league average eFG% is .523. I think the Rockets would have been better off trading for someone else and because of Westbrook's inefficiencies and on-the-ball style of play clashing with Harden's ball dominant mindset.
Nabil Chamra: The Russell Westbrook trade has not gone as well as people thought for Houston. In the offseason, the expectation in making this trade was that Houston would be able to run with the top contenders in the West and finally break into the NBA finals. To this point, that is not looking like it is gonna happen. The Rockets are currently 6th in the West and just lost at home to the Lakers, who were without Anthony Davis. On top of this, Westbrook is having one of his worst seasons ever: He has a 19.1 PER which would be his lowest since his sophomore season, a 0.7 Box Plus/Minus which would be his lowest since his rookie season, and a measly .514 True Shooting % which ranks him 185th out of 218 eligible players. To think the Rockets are stuck with Westbrook until the 2022-2023 season and his regression is already beginning is a scary thought. From this point forward the Rockets must improve and make the finals or else I could see another offseason of turnover for them, potentially including the firing of Mike D'Antoni and/or Daryl Morey.
Noah McCreery: I had my doubts about the Westbrook-Harden duo for a few reasons. If I am being honest, I feel like Chris Paul complemented Harden a lot better in Houston's backcourt. Harden's ability/desire to shoot at such a high volume limits the amount of good looks that his teammates can get, so when Harden isn't shooting, Paul passes the ball much better than Westbrook. In addition, Westbrook and Harden both have the same weaknesses— last year, they averaged 9.5 combined turnovers per game, and this year they are averaging a similar 9 turnovers per game. Westbrook and Harden also are inefficient shooters, falling at 94th and 85th (respectively) in the league in field goal percentage. To me, it feels like Houston tried to pair Harden with another Harden, and I can't see that being sustainable for very long.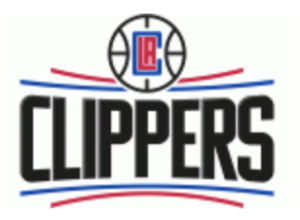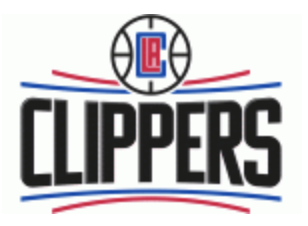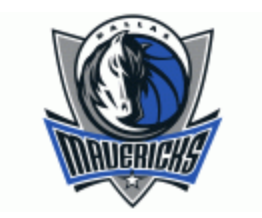 2. The Clippers visit the Mavs for Tuesday's only game. Both teams are right in the thick of the 2-6 seed jumble out West. Give me one realistic trade that each team could make to gain an edge over the competition. 
Michael Regan: 
The obvious move for the Clippers would be going after a center, but the available options just aren't great on that front. I don't like a move for Andre Drummond, and Steven Adams, even if he's available, probably isn't a huge upgrade. They might just stick with Ivica Zubac, but here's a potential Adams trade:

Another possibility to add some shooting: 

For the Mavs, adding a scorer on the wing would help:

Morris is enjoying being the guy in New York, but this would make the Mavs scarier. It would also likely require a pick going to New York. Make it happen. 
*I completely forgot about Andre Iguodala, who has been buried in some sort of secret lair in Memphis since the start of the season. Both teams would also benefit from getting him.
Josh Gordon: 
Clippers Receive: Andre Iguodala 
Grizzlies Receive: Moe Harkless, Jerome Robinson, and a 1st Round Pick
The Grizzlies are looking to trade Iguodala, who has yet to play/report for the team this season, but he has a lot of experience late in the playoffs. In his fifteen year career so far, he has reached the playoffs twelve times including each of the past nine seasons. Although this trade is a high amount to give for an almost 36 year old who fills a similar position to Kawhi Leonard and Paul George, Iguodala could have strong value when trying to guard against LeBron and the Lakers. The Grizzlies are unlikely to trade Iguodala to a contender, as they have momentum and the eighth seed in the playoffs right now, but bringing in a lot of value could be enough to make the deal.

** First round pick also going to Memphis
Mavericks Receive: Robert Covington 
Timberwolves Receive: Dwight Powell, a 2nd Round Pick, Cash Considerations 
Robert Covington would be a great addition to the Mavericks, whose defense could be improved come the playoffs. Currently, the Mavericks not the best defensive team ranking 28th and 19th in steals and blocks per 100 possessions respectively. They are also 20th in opponents second chance points per game. Covington is averaging 1.7 steals per game and would be their 4th highest scorer, bringing impact on both sides of the ball. Additionally, the Mavericks have trade exceptions that are soon to expire from trading Wesley Matthews and Harrison Barnes. They could use this to swing a deal in their favor.

Nabil Chamra: 
A trade the Mavericks could make would be to trade Jalen Brunson and Justin Jackson and potentially some picks for Derrick Rose. This would give the mavericks a third scoring option behind Kristaps Porzingis and Luka Doncic which will prove valuable come playoff time.

A trade the Clippers could make would be to trade Jerome Robinson and Rodney McGruder for Davis Bertans. This would give the Clippers valuable three-point shooting off the bench and would be another scorer who could take on a larger role when Kawhi or Paul George are out for load management.

***Great minds think alike
Noah McCreery:
The best thing the Clippers can do right now is get Kawhi to play more games, but if the Clippers do decide to make a trade before the deadline, expect them to make a move similar to what the Raptors did last season in acquiring a seasoned big in Marc Gasol. The best men for the job? Either Kevin Love or Tristan Thompson. With the other stars that the Clippers have on their roster, Love is a bit too expensive for LA, so Tristan Thompson seems like the most viable option. Cleveland would receive Maurice Harkless and Rodney McGruder (veterans that can help develop Cleveland's young core) and a young guard Jerome Robinson, who hasn't quite been able to find his place in the Clippers' rotation. Cleveland could throw in another player, like Alfonzo McKinnie, but at that point they would likely expect a first-rounder from LA.

It's hard to gauge what the Mavericks need. Bogdan Bogdanovic would make sense for the Mavericks, being that he fits their international brand and is currently wasting away on the Kings' bench. As the trade deadline nears, the Kings are likely going to try to move Bogdanovic for financial reasons, and if the Mavericks can make a deal appealing enough, the Kings might decide Dallas is where they would like to send him. Dorian Finney-Smith and Justin Jackson are two potential pieces that Dallas could trade away, but it would be realistic to expect Dallas throwing in a pick or two.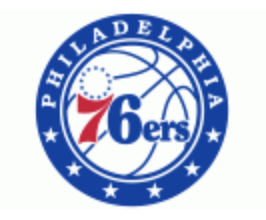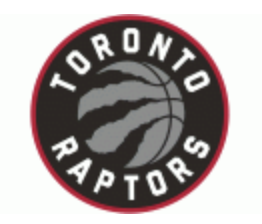 3. On Wednesday, the 76ers will take a trip to Toronto, the site of last year's Game 7 horror show. Philadelphia, as of Sunday morning, has been 8-14 on the road since. How big of a deal are their road struggles?
Michael Regan: They're a really big deal. Philadelphia is set up to play three series without home court advantage right now. Barring a total collapse from the Bucks, they'll need to play at least one series without home court advantage regardless of how they finish. It doesn't matter how good you are at home (the Sixers are very good in Philly) if four of seven games are in the other team's building. The real question is whether or not they can fix their road woes by the end of the year. With their deficiencies in depth and shooting, two areas that tend to be worse on the road, that might be difficult. 
Josh Gordon: The 76ers are currently the 6th seed in the East and have no chance at having home court advantage throughout the playoffs. In order for them to make it to the NBA Championship, they must win on the road. The Raptors, on the other hand, are the 3rd seed currently. They are just one game out of the 2nd seed, but also only one game ahead of the 76ers. In such a close playoff race, both teams will have a must-win mindset. If the 76ers are unable to win, then they will certainly need to add someone by the deadline to stand a chance in the playoffs. If they can leave with a win in Toronto, then their road struggles are still a little worrisome, but it at least shows they are able to win meaningful games on the road. In general, teams are expected to do worse on the road than at home, so having a losing record does not mean that they cannot make a push in the playoffs. However, their recent overall road performance is a reason to think this is not their year.
Nabil Chamra: The Sixers road struggles are a big deal right now. Considering the Sixers are currently in the 6th seed in the East right now, this is not the time to be struggling to win on the road as if these struggles continue. If they finish below the 5th seed, having to take on the Heat (19-1 at home) or even the Raptors again without home-court advantage, the Sixers could well be looking at a first-round exit in the playoffs.
Noah McCreery: The road struggles for the 76ers are rather concerning, but on the bright side, they have only lost two games at home this season. Winning this matchup against Toronto is crucial for the team's morale and crucial in proving that their road struggles are soon coming to an end. As far as making it to the playoffs, I think the 76ers will be okay even if they don't make drastic improvements to their performances on the road, but it's hard to see them making it as far as they did last year in the playoffs without them starting to pull it together when they aren't in the Wells Fargo Center.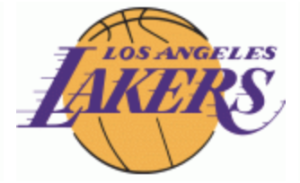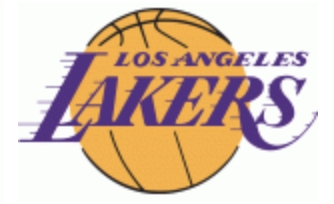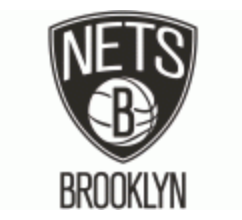 4. The Nets host the Lakers on Thursday. How bad were Kyrie Irving's comments about his team's status last week?
Kyrie's Quote: "Collectively, I feel like we have great pieces, but it's pretty glaring we need one more piece or two more pieces that will complement myself, KD, DJ [DeAndre Jordan], GT [Garrett Temple], Spence [Dinwiddie], Caris [LeVert], and we'll see how that evolves." 
Michael Regan: The Nets are 13-13 without Kyrie on the year. They're 5-10 with him. Irving has no right to make that kind of comment based on those numbers alone. He has yet to make a team better as the primary option, and has plenty of issues to work through on his own before he starts worrying about everyone else. This was incredibly narcissistic and arrogant, and the players that have been working their tails off to stay afloat without Irving didn't deserve it. He just doesn't look like a good leader. 
Josh Gordon: Kyrie's comments last week are more evidence that he is not a strong leader for a young team. With Kevin Durant out for the season, Irving is expected to bring the Nets into the playoffs and lead the Nets' young core. He faced the same situation with Boston for the past two seasons, but was unable to succeed in his role. The fact that Kyrie expressed with the media which of his teammates are valuable is concerning. In his comment, he did not mention Jarrett Allen who has started in 37 games this season and ranks in the top 20 eFg%, rebound%, and WS/48. Overall, Kyrie did not express confidence about most of his teammates and showing that you don't believe you can win even with two superstars and some rising talent in Dinwiddie, Allen, and others makes it known that he is in no position to successfully lead the Nets in future years either.
Nabil Chamra: Kyrie Irving's comments were not good. During his time on the Celtics, there were always mumblings about how bad Kyrie was as a teammate and now, with him being able to choose the culture he wanted to be apart of this offseason, calling out his teammates like that is a terrible look. The Nets players are fighting to stay in the playoff picture in a surprisingly good East this year and for him to put down his team like that when he has played sparingly this year is a low move and could prove costly when it comes to potentially attracting talent or retaining current players.
Noah McCreery: At this point it seems like Kyrie Irving has been spending too much time with Antonio Brown. Kyrie Irving is going to have the opportunity next year to play with one of the greatest basketball talents the world has ever seen in Kevin Durant. Is there anything else that needs to be said? What other piece does Kyrie want? Deandre Jordan is a nice way to round out that big three. Because Kyrie hasn't played much of the season so far (and his team's record isn't great when he is playing), I don't think there's much room for him to talk right now. This time next year, Kyrie and KD will be likely be running the East. Everything is set up perfectly for the Nets to be highly successful NEXT season, so it would be a shame if Kyrie's comments had any sort of lasting effects on this team. Patience is a virtue.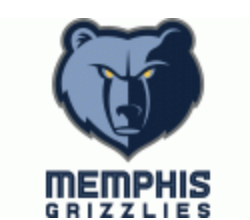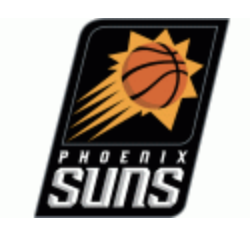 5. On Sunday, the Grizzlies will take on the Suns in a game between two of the seven teams within reach of the West's 8 seed. The Grizzlies have it for now, and the Thunder are sitting a few games ahead in the 7 seed. Who will take the last two spots out West?
Michael Regan: The Thunder will take one, assuming they don't become sellers. Chris Paul, Shai Gilgeous-Alexander, Dennis Schroder, Danilo Gallinari, and Steven Adams have combined to create 5 three-man combos that have played over 200 minutes with a net rating of 18 or higher. That's impressive, and the Paul-Schroder-SGA and Paul-Schroder-Gallinari trios have produced net ratings of 30.8 and 24.4, respectively. OKC is a playoff team if they keep the ship going. The other spot is up in the air. I think it comes down to the Grizzlies (playing well but inexperienced), Spurs (more experienced but likely a lower ceiling), and Pelicans (charging and finally healthy). I'm taking the Pelicans, who probably have the most talent if they can keep it on the court. 
Josh Gordon: The Thunder are all but a lock for one of the two seeds. Shai Gilgeous-Alexander is having an amazing sophomore season averaging 20.0 points per game this year and shooting 52.4% since the start of January. Chris Paul is showing tremendous leadership and is putting up great stats to lead the Thunder to five games above .500. The second spot in the playoff race is much closer, but the Grizzlies have won their last 7 including wins over the Rockets and Clippers. I believe they will remain in control for the rest of the way. Ja Morant and Brandon Clarke are both top 10 in most advanced categories for rookies and Jonas Valanciunas is averaging a double-double while maintaining a .624 eFG% in his first full season with the Grizzlies. The Suns, who are currently 2 games back, have the next best chance with DeAndre Ayton back and recently recording a 26 point, 21 rebound game against the Knicks. The Suns have won 4 of their past 5 games including their most recent win in Boston. Ayton and Devin Booker will be difficult to stop defensively, but I do not see them surpassing the Grizzlies.
Nabil Chamra: As of right now, I believe the Thunder and Grizzlies could hold their current seeds and make the playoffs. I say as of now because if the Thunder decide to trade either Chris Paul or Danilo Gallinari, their playoff prospects will decrease dramatically and we could easily see the Spurs or even the Suns make a move into the 8th seed. But barring any trades, this is what I believe will happen.
Noah McCreery: Call me crazy, but I think it is entirely reasonable to see the Rockets in the 7 seed this year. Westbrook-Harden just isn't panning out as Houston hoped it would, and it seems that the Thunder are planning on keeping Chris Paul at least for the remainder of this season. The Thunder have proved so far that they can hang with some of the league's elite teams (W over Clippers by 6, W over Mavericks by 5, W against Raptors by 1, L against Bucks by 2, L against Lakers by 3, L against Lakers by 5). If they start winning more of these close games, expect the Thunder to enter the playoffs as more than a 7 or 8 seed. That leaves us with the Grizzlies. Ja Morant has been powering Memphis through a 7+ game winning streak, so it will be interesting to see if their recent trends are sustainable or reminiscent of the Suns' early-season fluke that saw then briefly placed at first in the West. I think that out of the potential teams fighting for the 8 seed, the Grizzlies have the best chances due to the leadership and spark that Ja Morant is bringing to Memphis.