10. Dallas Mavericks
28 min read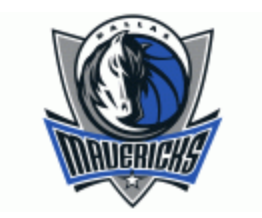 10. Dallas Mavericks
Record: 40-27
Conference Seed: 7th in West

The Mavericks exceeded expectations and put themselves in good playoff positioning from start to finish. They boasted the league's best offense, led by the impressive Luka Doncic and the deep and skilled group of players around him. Dallas arguably had the best bench in the league too, with Milwaukee providing the only real statistical challenge. The Mavs are just 40-27 because of a less than stellar defense and an unfortunate ability to win far less often than they should based on their overall performance. Some of that can likely be attributed to youth. One-third of Dallas's minutes went to players 24 or younger, and no one over the age of 29 reached 400 total minutes on the season. Their best player by a long shot, Doncic, turned 21 during the season. This is a good team with a very bright future, but it's probably a little too early to talk about a trip to The Finals.

Key Storylines:

Doncic had a great rookie season, and it landed him a relatively uncontested Rookie of the Year award. He got far better this season. Doncic's offensive production came pretty dang close to resembling James Harden's, and he turned 21 at the end of February. There's still work to be done, especially defensively, but Doncic is well on his way to walking into a top five spot in the league, and it could happen sooner rather than later.

The Mavs had one of the best groups, top to bottom, in the league this year. There was barely any fall-off when Doncic sat, and while some of that can be attributed to the work Doncic still has to do, a lot of it was due to Dallas's ability to play great basketball no matter who was on the court. Rick Carlisle, consistently one of the more underappreciated coaches in the game, deserves a lot of credit for that. In their only regular season match-up with the Bucks, the Mavs went into Milwaukee and won without Doncic despite 48 points from Giannis. The Bucks were missing Eric Bledsoe and due for a loss after they had won eighteen straight, but it was an impressive win nonetheless. The Mavs may not have the most name recognition in the league, but they're as well-rounded as pretty much anyone. That depth took a hit before the break, with both Dwight Powell, Jalen Brunson, and Courtney Lee going down for the year, but Dallas's top seven players by minutes played will still be available in Orlando, along with Justin Jackson (10th), JJ Barea, Ryan Broekhoff, and Boban. Powell, especially, will be missed, but the Mavs are deep enough to survive.

Porzingis has two defining abilities – blocking shots, which is typical for someone who's 7'3", and scoring from all over the court, which is not at all typical for someone who's 7'3". The latter brought a lot of buzz to Porzingis, who was a unique player on a struggling big market team. Throw the unique scoring ability and the media's need to bring attention to the Knicks together, and you've got huge amounts of attention centering around KP. Was it really warranted? Even before the ACL tear that took half of his 2018 season and the entire 2019 season, Porzingis never finished higher than 29th in PER, 90th in win shares per 48, or 48th in BPM. He was on pace to finish somewhere in the 30s in VORP before his ACL tear. Porzingis's scoring numbers were a little more impressive, but the advanced metrics just weren't very favorable. That stands in sharp contrast to someone like Karl Anthony-Towns, who has dominated both statistically and in the advanced metrics department despite not having the greatest organizational structure around him. Porzingis was on track to be, and essentially already was, a really good player, but he wasn't exactly shaping up to be elite. Now, after a year and a half off, he returned in Dallas as a better rebounder and a less efficient scorer. He boosted his three-point volume by almost 50%, but his hit rate fell below average after nearly reaching 40% in 2018. He produced win shares at a better rate (54th in the league in win shares per 48), but the other advanced metrics were either at or just below his previous bests. Porzingis doesn't turn 25 until early August, but he's also a massive person with a serious knee injury in his past. He's clearly a top 50 player in the league. He might even be pushing up somewhere around the top 30. But there's a pretty massive gap between there and the top 15 or 20, and he's not exactly in an ideal position to make huge improvements. Porzingis is always going to be pretty valuable as long as he's healthy, but he's not all that close to being a star. I don't see that changing.

By a lot of underlying metrics, this is the sixth best team in the league, and they're pretty close to the top five. The Mavs are fifth in SRS and narrowly trail the Raptors for the fourth spot. They're sixth by expected record, where they trail the Clippers, Raptors, and Celtics by half a game each. The Lakers are only two games ahead, though the Bucks lead Dallas by seven. The Mavs are also sixth in average point differential and net rating, and they narrowly trail the Clippers, Celtics, and Raptors in both, with the Lakers a little bit clear of that quartet and still well behind the Bucks. And yet, the Mavs are 13th in winning percentage, which is why they're down at 10th here. Why? Three possible reasons that jump out are the youth, the lack of an elite lockdown defender, and the lack of a second elite individual scorer or playmaker alongside Doncic. Their losses follow a pretty consistent theme –
Blazers: 28 from Dame and 30 from CJ, 6.6 points higher than average
Lakers: 31 from Davis and 39 from LBJ, 17.6 points higher
Knicks: 29 from Marcus Morris and 21 from Julius Randle, 10.9 points higher
Celtics: 25 from Jaylen Brown and 29 from Kemba, 12.4 points higher
Knicks: 20 from Morris, 17 from Randle, 2.1 points lower
Clippers: 26 from PG and 28 from Kawhi and 21 from LouWill, 8.4 points higher
Kings: 26 from Buddy Hield and 30 from Nemanja Bjelica, 24.3 points higher
Heat: 27 from Jimmy and 19 from Herro and 17 from Olynyk, 22.2 points higher
Celtics: 32 from Kemba and 26 from Brown and 24 from Tatum, 16.8 points higher
Raptors: 32 from Lowry and 21 from Boucher and 18 from RHJ, 37.8 points higher
Lakers: 19 from KCP, 9.2 points higher
Thunder: 20 from Gallinari and Schroder, 1.8 points higher
Hornets: 27 from Graham and 29 from Rozier and 19 from Washington, 26.6 points higher
Nuggets: 33 from Jokic, 12.8 points higher
Lakers: 35 from LBJ and 26 from Kuzma, 22.8 points higher
Clippers: 36 from Kawhi, 9.1 points higher
Jazz: 22 from Gobert and 25 from Mitchell and 23 from Bogdanovic, 10.5 points higher
Suns: 32 from Booker and 31 from Ayton, 17.9 points higher
Rockets: 32 from Russ and 35 from Harden, 5.1 points higher
Grizzlies: 21 from Ja and 19 from Tyus Jones and 18 from Clarke, 21 points higher
Wizards: 20 from Bertans and 17 from Hachimura, 8.2 points higher
Jazz: 25 from Clarkson and 23 from Bogdanovic, 12.2 points higher
Hawks: 35 from John Collins and 20 from Cam Reddish, 22.9 points higher
Heat: 26 from Butler and 24 from Robinson, 16.5 points higher
Bulls: 19 from White and 18 from Porter and 17 from Valentine, 22.1 points higher
Pacers: 20 from Sabonis and 16 from Turner, 5.7 points higher
Spurs: 24 from Aldridge and 17 from Gay and 16 from Bellinelli, 22.3 points higher
For context, what's the typical win-loss split in scoring? Doncic only scores 0.8 points more in wins. Giannis scores 2.7 more points. Kawhi 1.8. Nikola Jokic 0.6. Jimmy Butler scored 2.8 points less in wins. LeBron and Harden are all the way up at 6.3 and 8.5 in a showcase of their teams' issues with depth. Tim Hardaway Jr scored 2.1 points less in wins while Seth Curry scored 2.1 more. Porzingis scored 1.6 more. So, outside of stars on relatively thin teams, we're probably looking at an average of roughly 1-2 points more in wins than losses, and that number would actually be cut in half when compared to overall scoring averages. There are only eight losses above – out of 27 – where the scoring outbursts are within or anywhere near that range. The Mavs, in their losses, tended to allow one, two, or three players to easily outperform their scoring averages. Even in games like the Lakers loss underlined above, where James and Davis were relatively quiet as scorers, Dallas allowed someone like KCP to go off. We know the Mavs aren't great defensively, but this, to me, would point more to the lack of individual defenders than the team as a whole. When the Mavs need to shut down individual players, they lack the necessary tools. That can flip games late, and lead to more losing than overall performance would warrant.
As for the other side of the court, only Doncic and JJ Barea (less than 400 minutes) made less than half of their twos and threes off assists. Seth Curry, with 78.7% of his threes made off of assists, was the next lowest on the team from deep. Porzingis, the second option, made almost 70% of his twos and 97% of his threes off assists. The Mavs have a lot of good options, but there's really only one that's going to scare teams off the dribble late in games. That's another thing that could swing things late.
Until those things change, it's hard to see the Mavs making a run to The Finals, especially given that they're going to have to go through the West's best in almost every round with their current seeding. However, this is a team that could win a series or two against almost anyone if they get hot. I wouldn't give Dallas much of a chance at a title, but this isn't your typical 7 seed.

Do they need one more piece?
The Mavs, and especially their stars, are young. They're deep, and most of the measures of overall team success, outside of their actual record, put them right outside the top four or five. That would point to a team that should be on the trajectory towards title contention. The Mavs very well may be, but it feels like they need one more elite player alongside Doncic. Maybe we see a fully unlocked version of Porzingis as his ACL tear moves farther into the past. That would probably be enough to lead to title contention. The Rockets, who would have made a few Finals if they didn't have to go through one of the greatest teams of all-time, and who almost made one or two despite having to do that, have reached their peak with an MVP-level player (Harden), an elite second option (CP3/Russ), and a number of two-way wings that could play off-ball around them. Clint Capela, the rim running and athletic center, was a fourth piece, though he's no longer with Houston. The Mavs are going to have a Harden-caliber player in Doncic. They have a deep group of guards and wings that can play off of Doncic. The key is that second option, and whether or not Porzingis can be good enough to claim the role. One interesting option if he can't be – Ben Simmons. I don't think the Sixers should move him, but who knows what's going on with the decision makers there. If Philly struggles to get where they want to be over the next season or two, Simmons, and his elite defense, might be available. There are a number of questions here. Why would the Sixers want KP with Embiid on the roster? How would the Mavs put together a good enough offer without including Porzingis? Can Simmons shoot well enough to play alongside Doncic, who, like Harden, is more of a volume shooter than a particularly efficient one? But, Simmons would be a major help to the defense in Dallas, and he could function really well in a secondary role where he attacks off of Doncic rather than as a primary creator. It's very likely not going to happen, but it would be a really interesting move if it did.

Key Stats:

Mavs finish with an offensive rating of 116.7, the best of all-time
The best single season offensive rating no longer belongs to the 2019 Warriors. The Mavs had a special offensive season, becoming the first team ever to finish with an offensive rating above 116. There is some timing significance here. All of the 98 teams to finish with an offensive rating of 112 or higher played no earlier than 1982, and 52 of those teams have played since 2000. Offensive rating was also not a thing before 1974. So, main point here – the Mavs had an incredible and historical offensive season, but be careful about calling it the best ever just because of offensive rating.
Nine teams have joined Dallas above 115, and those teams might paint a more positive picture about Dallas's postseason chances.
'19 Warriors – Lost Finals
'17 Warriors – Won Finals
'87 Lakers – Won Finals
'92 Bulls – Won Finals
'19 Rockets – Lost to '19 Warriors in second round
'88 Celtics – Lost ECF
'10 Suns – Lost WCF
'96 Bulls – Won Finals
'95 Magic – Lost Finals
The only team on this list to not make the conference finals lost to a team with a better offensive rating. That's the positive for the Mavs. There are a few more negatives. Those Rockets were the only team here worse than the Mavs by defensive rating, with the '88 Celtics and '10 Suns also being below average defensively in their respective seasons. Dallas isn't exactly alone in having an iffy defense, but they do happen to be in a group with the only three teams that fell short of The Finals. They're also the worst team here in winning percentage by a very long country mile. Despite only playing 67 games, Dallas already has more losses than seven of those nine teams. Only the Suns (one) and Rockets (two) have more, and they both played fifteen more games. This basically leaves us where we were before. Dallas is a really good team with an elite offense and a questionable defense, but their inability to win games at the rate that they should based on their performance raises serious questions about how far they can go in the playoffs. The other side effect of underperforming expected record is that you probably have to play the Clippers in the first round instead of someone like the Jazz or Thunder. With all due respect to Utah and Oklahoma City, who won't be easy outs, that's a pretty significant discrepancy. Dallas does have eight games to either move up a spot or two or hope the Nuggets pass the Clippers, but there's a 1.5 game gap in both cases.

Mavs 18th in pace but 3rd in PPG
This is just another way of saying the Mavs produce a whole lot offensively for how fast they play. Offensive rating gives a projection of offensive production per 100 possessions, so this is nothing new. It's just a different way of framing how impressive Dallas's offense has been.

Mavs 2nd in attempted and made threes per game, 8th in 3PT%
This is without adjusting for pace. The Mavs just chuck up threes at a rate we've rarely seen. Only they and the last four Rockets teams have averaged more than 40 threes per game, and only two of those Houston teams did it while playing at a slower pace. This isn't a great area for historical comparison, as every single team that's taken even 20 threes per game played in 2000 or later and every team that's taken 30 threes per game played in 2015 or later. Still, even in this era of threes, the 2020 Mavs stand alone with the Mike D'Antoni Rockets. Dallas was led here by Doncic (sixth in threes taken per game), Hardaway (17th), Porzingis (19th), Seth Curry (62nd), Maxi Kleber (92nd), and Dorian Finney-Smith (99th). The Mavs were also very good at taking those chances, led by Curry (2nd in 3PT%), Hardaway (19th), Kleber (73rd), and Finney-Smith (74th). Delon Wright also shot 38.5% from deep, which would have ranked right around the top 50 if he had qualified by taking more than his 1.8 threes per game. In a league that's dramatically shifting beyond the arc, the Mavs used the three ball as well as anyone.

Hardaway ranked 2nd in the league among qualifying players in turnover percentage, and Porzingis (24th), Kleber (32nd), and Curry (41st) joined him in the top 50. That's four of the top six Mavs by minutes played, and Finney-Smith, who led Dallas in total minutes, joined them in the top 100, ranking 82nd. Justin Jackson played 929 minutes, which is still a significant amount despite it not being enough to qualify on the league leaderboards. He posted the 56th season in NBA history where a player has a TO% under 4% while playing at least 50 minutes. If we boost that number barrier to 900, there are only five. Jackson played the least amount of minutes in that group, but his 3.5% turnover percentage trailed only 2013 Steve Novak all-time. On the other side of things, Doncic didn't have a very good TO%, but it was nothing crazy. Nothing to worry about there.

Dallas's expected record is 45-22
A team with a 45-22 record in this year's West would currently be half a game behind the Clippers for the 2 seed. They would have a one game lead over the Nuggets. Instead, the Mavs are 40-27, sitting in the seven seed, and 1.5 games back of the Rockets and Thunder. This is a double-edge sword for the Mavs. On the one hand, they're likely better than their record would suggest. On the other hand, a five game gap between expected and actual record is due to something other than pure luck. There's a reason the Mavs win less than they should, and they have to deal with the consequences of the worse record and its effect on seeding.

Luka showing signs of Harden, LeBron, and Westbrook in production
Here's a fun Doncic stat – he just became the only player in NBA history to post two seasons of 33% or worse from deep on at least seven threes per game. If we boost that percentage to 36, Harden, along with teammate Eric Gordon, holds the all-time lead with three such seasons. The only players to shoot less than 36% from deep on at least nine threes per game? Harden (twice), Doncic, and Steph Curry in his five appearances this season. Steph doesn't count here.
Here's another – Doncic is the sixth player ever to average at least 25 points, 8 assists, and 8 rebounds per game with his 28.7, 8.7, 9.3 line. The other five? Oscar Robertson (five times), Michael Jordan, LeBron James (three times), Harden, and Russell Westbrook (twice). Doncic is, again, just 21.
Here's one more – Doncic became the fifth guard to average more than 8 rebounds per game over a full season since 1990. The other three? Jason Kidd, Harden, Westbrook (four times), and Ben Simmons (twice), who is 6'10".
Here's one last stat. This season, Doncic and Trae Young became the ninth and tenth players ever to average at least 8 assists per game while taking at least 20 shots per game. The only players to do it since 2001? LeBron, Harden and Westbrook (four times). Just to complete the list, Gary Payton (twice), Michael Adams, Michael Jordan, Tiny Archibald, Jerry West, and Oscar Robertson (seven times) are the other six.
There are definitely discrepancies in style between Doncic, LeBron, Westbrook, and Harden, but Doncic is producing points, rebounds, assists, and volume shooting at a level that has really only been matched by those three and Oscar Robertson.
And, it gets even better for Doncic. Quick note – A player's age for a season here will be based on their age on February 1, the date used by basketball-reference. Let's start with some of the stats above. Doncic is the youngest player ever to average at least 8 assists while shooting 20 times or more per game. Only he and Young have done it while being 21 or younger. Doncic is the youngest player ever to average 25, 8, and 8. This was his age-20 season. Robertson, at 22, is the next youngest. He's the youngest guard ever to average at least 8 rebounds per game. Simmons, at 21, is the next youngest. Doncic is also the youngest player to average 28 or more points in a season. Shaq, LeBron, Trae, MJ, and KD all did it in their age-21 seasons.
Doncic is the youngest player ever to post a PER above 27 with his 27.7. Only LeBron and Anthony Davis join him in topping 25 in their age-20 seasons. He is one of five players to produce more than 0.2 win shares per 48 minutes in their age-20 season. No one did it earlier. The full list –
Andrew Bynum: 0.230 win shares per 48 in 1008 minutes.
Mitchell Robinson: 0.217 win shares per 48 in 1360 minutes last season
Doncic: 0.215 win shares per 48 in 1799 minutes this season
AD: 0.212 win shares per 48 in 2358 minutes
LeBron: 0.203 win shares per 48 in 3388 minutes
Only LeBron (8.6) and Doncic (8.4) have produced a BPM above 8 in their age-20 season. No one did this earlier either, and only LeBron, AD, and Magic Johnson did it in their age-21 seasons. Lastly, Doncic, in only 54 games, became the fourth player ever to finish with more than 4.5 VORP in their age-20 season. Given more time, Doncic and his 4.7 VORP would have topped both Magic (4.8 in 996 more minutes) and Chris Paul (5.1 in 1009 more minutes), leaving only LeBron and his 9.1 VORP ahead. If Doncic had played as many minutes as LeBron, which wouldn't have happened this year even without the suspension, he would have produced a VORP of roughly 8.8.
So, Luka, in his age-20 season, produced at an almost unheard of level for anyone of any age. He arguably had the greatest age-20 season of all-time, but LeBron certainly has an argument there. Doncic still has some work to do defensively, though he's by no means a negative there. He's also going to need to shoot better than 33% from deep at some point, though his shot volume and placement (very deep) does plenty to keep defenses honest. He doesn't need to be drilling 40% of his threes either. Those are just nitpicks though. Nothing is guaranteed in life, but Doncic's presence near the top of the MVP race for years to come is about as close to a guarantee as it gets.

Porzingis's shooting takes a hit
Oddly enough, Porzingis has only finished one of his four seasons with an above average 3PT%. In 2016, he made exactly one-third of his threes, shooting 33.3% on 3.4 attempts per game. In 2017, he matched the league average, shooting 35.7% from deep on 4.8 attempts per game. In 2018, he took a major step forward in his forty-eight appearances, again taking 4.8 threes per game but hitting 39.5% of them. This season, he reverted back to his earlier form despite an increase in volume, hitting 34.9% of his threes on 7.1 attempts per game. Now, a 7'3" center hitting 35% from deep is different than your average wing or guard hitting that mark, but there's no question that Porzingis, and the Mavs, would be better served by a return to his 2018 form. It's just not clear that he can consistently shoot like that considering that he's only done once in four tries. His ability to be that elite second option might depend on it.
In other news, Porzingis saw a slight drop in scoring and overall field goal volume as he moved to the second option role behind Doncic. He averaged 9.5 rebounds per game, an easy career-high. He averaged more than 2 blocks per game for the third time in his career, ranking 5th in the league with 2.1. He saw an uptick in win share production and a slight drop in PER, BPM, and VORP from 2018. There were no serious injuries. All things considered, he played pretty well. His 2020 was relatively similar to his 2018, which isn't easy to do after missing well over a year of games. The key, going into his second season back from injury, will be to build on this performance. Porzingis is a good player right now. The Mavs could use a great one.

Tim Hardaway Jr. stroking it from deep
Hardaway hit 40.7% of his threes on 7.2 attempts per game, both second on the Mavs among rotation regulars. That type of production from deep – at least 40% with 7 or more threes per game – has only happened thirty times in NBA history, though it's become much more common recently. Twenty-six of those seasons have occurred since 2012. Regardless, Hardaway's 2020 shooting put him in a group with Davis Bertans, Duncan Robinson, Bojan Bogdanovic, Karl Anthony-Towns., and Danilo Gallinari. That's a good place to be.
Quick side note – Steph has made that list seven times in ten full seasons. Klay has made it five times in eight full seasons. Only Ray Allen and Ryan Anderson have also done it twice, and Anderson didn't even hit 800 minutes in one of those seasons. That's just absurd.
Hardaway's shooting was massive for Dallas offensively, but it might not last. He had never hit more than 36.4% of his threes before this season, and in 2018 and 2019, where he also attempted just over 7 threes per game, he made 31.7% and 34% of them, respectively. Even in Dallas last season, where he played his last 19 games, he shot 32.1% from deep. Hardaway isn't making a significantly higher percentage of his threes off of assists, but it is entirely possible that playing alongside Porzingis and Doncic has given him better looks. Those 19 games don't necessarily refute that, and Porzingis wasn't even on the court for those. George Hill, for example, was pretty poor from deep in Milwaukee last season after being traded to the Bucks. He leads the league in 3PT% this season. The issue there is that Hill topped 40% from deep in 2016, 2017, and 2018. His shooting this season (48%) might be an outlier, but he had been elite from deep before. Hardaway, even at his best, was just above average as a shooter before this season. For that reason, it's not all that likely that he's suddenly going to be shooting 39% from deep every year. That's an issue for the Mavs. Without his 2020 shooting, Hardaway is the definition of average on the wing. He's not going to be a liability, but he's not a clear starter on a championship team either, nevermind a third option. The shooting is the game changer, and it's something he'll need to maintain to keep his role.

Curry ranked second in the league in 3PT%, hitting 45.3% of his threes on 5.1 attempts per game. He became the tenth player to ever top 45% on five or more threes per contest. Only Steph (twice), JJ Redick (twice), and Kyle Korver (four times) have done it more than once. He also shot exactly 50% from the field, trailing only Norman Powell (50.2%) among guards not named Ben Simmons. Curry took 532 shots, 300 of which were threes. Only Steph, Dale Ellis, Joe Harris, and Steve Nash (twice) have also shot at least 50% from the floor and 45% from deep while taking over 250 threes and over 500 twos.
Unfortunately, a 50/40/90 season isn't in the cards for Curry. He would need to take, and make, fifty-two free throws in the eight remaining games to reach a 90% free throw percentage. Considering that he has never averaged more than 1.5 free throws per game, that seems unlikely. He didn't do a whole lot besides shooting lights out, but this season wasn't an outlier there. He's shooting 47.6% from the floor and 44.3% from deep across his career. There's no reason to think this stops anytime soon, especially given the family history, and the Mavs now have Seth locked up for three more years on a team-friendly contract (roughly $8 million per year).
Another note – Curry has now shot 45% or better from both the floor and beyond the arc in three of his four seasons. Counting seasons where a player has taken at least 100 threes, only Korver (five) and Hubert Davis (four) have more. Seth is tied with Steph, Nash, Steve Kerr, and Anthony Morrow. It's not hard to go relatively unnoticed when your brother is one of the best players in the league, but the other Curry deserves a little more praise for his own shooting ability.

Finney-Smith plays crucial role
I mentioned this earlier, but it was Finney-Smith, and not Doncic or Porzingis, who led the Mavs in total minutes played. He came in third in average minutes played behind that duo, but the point remains. Finney-Smith was on the court as much as anyone for Dallas this season. Why?
He averaged 9.3 points, 5.5 rebounds, and 1.5 assists per game while shooting 37.4% from deep on 4.1 attempts per game. Those numbers might not jump off the page, but, believe it or not, only twenty-three players averaged at least 9 points, 5 boards, and 1.5 assists this season while shooting 37% or better from deep. Only nineteen of those players took at least 100 threes. Finney-Smith is obviously at or near the bottom of that list, but that's not a bad place to be for a relatively unknown fourth starter. He also shot a career-best 46.8% from the floor, and he has now improved his FG% every season in his four year career.
On the other side of the court, Finney-Smith was often tasked with guarding some of the better opposing players. The numbers don't love him defensively (109th in defensive win shares and 96th in defensive BPM), but getting the toughest assignment with a below average defense around you isn't the ideal setting for good individual defensive metrics. Finney-Smith isn't an elite defender, but he is a decent one. That's something the Mavs need, and he slots in perfectly as a 3-and-D type player alongside Hardaway on the wing. That is why he gets his minutes, and, with two years and only $8 million total remaining on his deal, he figures to keep getting those minutes into next season and beyond.

Powell, an elite finisher and Dallas's preferred starting center, won't be available
Powell made 81.3% of his field goals from within three feet of the rim in his forty appearances this season. This was an expected result, as he's gradually built up from the 70.8% make rate he posted in that area during his rookie season. He hit 79.7% of those shots last season. For reference on what that figure means, here are some other centers' FG% numbers from within three feet –
Andre Drummond: 64.6%, career-best of 68.8%
Hassan Whiteside: 74.3%, career-best of 77.3%
Bam Adebayo: 73.5%
Nikola Jokic: 72.7%
Rudy Gobert: 76.1%
Joel Embiid: 71.8%, career-best of 72.9%
Dwight Howard: 81.5%
JaVale McGee: 75.2%, career-best of 76.3%
Shaq: career-best of 79.2%, data unavailable for first four seasons
Only Dwight (Howard), playing alongside LeBron in a role where he takes four out of every five shots from within three feet of the rim, has Dwight (Powell) beat here. In an unofficial stat, both beat out Dwight (Schrute) by roughly 80%. Howard's previous career-high had been around 77%. Dwight can really finish at the rim, and that's always a positive to have at the five spot, especially when you have a player like Luka or LeBron that is going to get that five man in the right positions to score. That's something the Mavs will be missing in Orlando, though they've likely gotten used to not having Powell since he went down way back in January.
I won't go much deeper into Powell because he's out, but one thing to watch with him next year is the development of his perimeter shot. The effort to turn him into a threat from deep hasn't really provided any huge signs of progress, but he had been chipping away at it and showing flashes before a leap in the wrong direction this year. After topping 30% from deep in 2018 and 2019, he fell to 25.6% this season. Can he get back to making progress in 2021?

Kleber provides key floor spacing
Kleber is the third key big man in Dallas, along with Porzingis and Powell. He only started 21 of his 66 appearances, but he averaged at least 22.6 minutes per game in each month of the season. He shot 37.4% from deep on 4.1 attempts per game, and he has now steadily improved his 3PT% in each of his three seasons. Among centers, only KAT and Jaren Jackson Jr also topped both 37% and an average of 4 attempts this season. Kleber is locked up through 2023, so he and Porzingis figure to be playing a role in spacing the floor for Luka well into the future.
He's a solid rebounder, roll man, and defender, and just an overall positive for the Mavs from the sixth man position. Like most of the non-Doncic Mavs, Kleber isn't overly flashy, but he gets the job done.

Delon Wright brings defense to the backcourt
Wright led the Mavs in defensive BPM (2.0), and he ranked 12th in the league there, right between Rudy Gobert and Royce O'Neale. He averaged 1.2 steals per game off the bench, ranking 15th in the league with 1.9 steals per 36 minutes. He's ninth in the league in steal percentage. For the Mavs, being able to bring that type of defender in during games is huge. Wright is 6'5" and 183 pounds, so he can't guard everybody. He's very good with the players that he can guard though.
He never took on the starting role that it looked like he might get after signing with Dallas last summer, but Wright was still a very clear positive when he did play (21.7 minutes per game). With Brunson out, that role might increase in Orlando. He isn't the most productive offensive player in the world, but he does do a little bit of everything. Wright averaged 7.3 points, 3.4 assists, and 4 rebounds per game while shooting 38.5% from deep on just under two attempts per game. That's more than enough for a lesser option. He's another positive player that Rick Carlisle has at his disposal.

Barea effective in small doses
JJ Barea entered the 2020 season as a 35 year old coming off an Achilles tear. There weren't a whole lot of on-court expectations. He only made 26 appearances, but he was effective when he did get out there, averaging 17.9 points and 9.1 assists per 36 minutes. The full list of players to top 17 and 9 per 36 this season – LeBron James, Luka Doncic, Trae Young, and JJ Barea, who led the group in 3PT% (38.2) on a much smaller volume of threes. It's not clear what Barea's role will be in Orlando. Injuries have opened up some holes in the rotation, but Dallas also recently signed Trey Burke. He probably isn't going to be asked to do much on the court, and he did post the worst defensive BPM of his career (-2.7), though not by much. Still, JJ Barea, in small spurts, has something left in the tank.

Boban too big to play big minutes
There aren't many 7'4", 290 pound dudes out there. Even in the league, Marjanovic's size stands out. Crazily enough, only twenty-six players 7'3" or taller have ever played in the NBA. Beyond the rarity of that height, that type of size tends to inhibit movement and speed in a way that prevents consistent playing time in a fast-paced league. Only nineteen of those twenty-six posted a season in which they played at least 10 minutes per game. Only fifteen made at least 25 appearances in those seasons. Porzingis, at 7'3", has topped 28 minutes per game four times, but he's also fifty pounds lighter than Boban. Of the other thirteen to make that last list, only six weighed even 250 pounds. Only four approached or topped Marjanovic's weight.
Gheorge Muresan was 7'7" and weighed 303 pounds. He played 6,729 minutes across six seasons, topping an average of ten four times and an average of twenty three times.
Arvydas Sabonis was 7'3" and weighed 279 pounds. He played 11,375 minutes across seven seasons, topping an average of ten seven times and an average of twenty six times.
Yao Ming was 7'6" and weighed 310 pounds. He played 15,818 minutes across seven full seasons – and played five games in an eighth. He played at least 29 minutes per game in all seven of those seasons.
Mark Eaton was 7'4" and weighed 275 pounds. He played 25,169 minutes across eleven full seasons. He played at least 17 minutes per game in each season, topping twenty-five in nine and thirty in six.
Marjanovic has now played 2,156 minutes in five seasons. He's only topped ten minutes per game once. That's obviously well below the four above, but it's the 13th most all-time among those 7'3" or taller. All of this is to say that Boban is never going to play more than he does now. It just doesn't work for his body.
When he does play, though, the man is so big that he's basically unstoppable in the paint. Here's the full list of players that have averaged at least 20 points and 15 rebounds per 36 minutes in multiple seasons: Wilt Chamberlain (eight times), Elgin Baylor (twice), Bob Pettit (four times), and Boban (three times). The first three are Hall of Famers. Then there's the full list of players that have posted at least .18 win shares per 48 minutes every year since 2016: James Harden, Nikola Jokic, Kawhi Leonard, Jonas Valanciunas, and Boban. Giannis, Steph, KD, and LeBron headline the fourteen players that have done it in four of those five seasons. Only LeBron, Kawhi, Harden, AD, and Boban have had a PER above 24 in each of the last five seasons, and only Giannis, Steph, KD, KAT, and Jokic have done it four out of five times. I'll finish with this – Boban is the one of four players in league history to produce at least 0.28 win shares per 48 in a season of at least 250 minutes. Steph and Harden both did it in MVP seasons. Giannis has done it each of the last two seasons, which will both end in MVPs. Boban did it in his first two seasons. In his rookie season, he produced 0.325 win shares per 48, the most ever out of anyone playing more than seventeen minutes in a season. He slightly beats out unanimous MVP Steph there. The minutes obviously aren't comparable – and they never will be with Boban – but he produces like almost no one else in the few minutes he is able to play.

Josh Reaves has an awful season
The two-way (G League and NBA contract) rookie out of Penn State only played one minute across two games, including just three seconds in the second game, so this isn't a story of consistent failure. The stats from that minute-plus of action are hilariously bad though. He missed the only shot he took, a "driving floating jump shot" according to ESPN. That 0-1 mark in the FG department is the only thing that shows up in the box score, outside of the fact that the Mavs were -3 when he was out there. Reaves had an offensive rating of 0, which has surprisingly been done fifty-eight times. Of those fifty-eight, Reaves ranked 55th based on decimal differences. In other words, he posted the fourth-worst offensive rating ever. His PER, -40.0, was the ninth-worst ever posted over a full season. Reaves also produced -1.036 win shares per 48, the eighth-worst mark of all time, and had a BPM of -39.5, which is the fourteenth-worst ever. None of this means anything – a terrible minute only gets magnified when it's the only minute you play. Reaves's career will not be made or broken because he finished his rookie season with a PER of -40. It is interesting to see how much a single minute can swing some of these metrics though.
With that in mind, let's look back at our man Gheorge Muresan. He finished the 1999 season with one minute played and a PER of -90.6, the worst PER ever by 36.2 points. For context, no one has ever posted a PER above 36 across an actual season of consistent playing time. Wilt's 31.8 is the best ever there. Muresan produced -2.519 win shares per 48, again the worst-mark ever by a sizable margin. The closest player is 0.457 win shares ahead, which, as we saw with Boban, is way better than the best mark ever posted in a legitimate season. Muresan again sits at the bottom in BPM with a -92.5. He sits over 20 points behind the next closest player, which easily tops the 13.2 posted by LeBron and the 13.0 posted by MJ in the two best seasons by BPM. We can only look at these stats because these guys happened to just play one minute in an individual season, and it's a good reminder to judge players on their total accomplishments rather than their worst moments. Muresan, for example, is a five-time All-NBA player.
Just kidding. He's actually not. He did finish 36th in the league in win shares in 1996 though. He won the Most Improved Player award that season.