Mike Bets #255
5 min read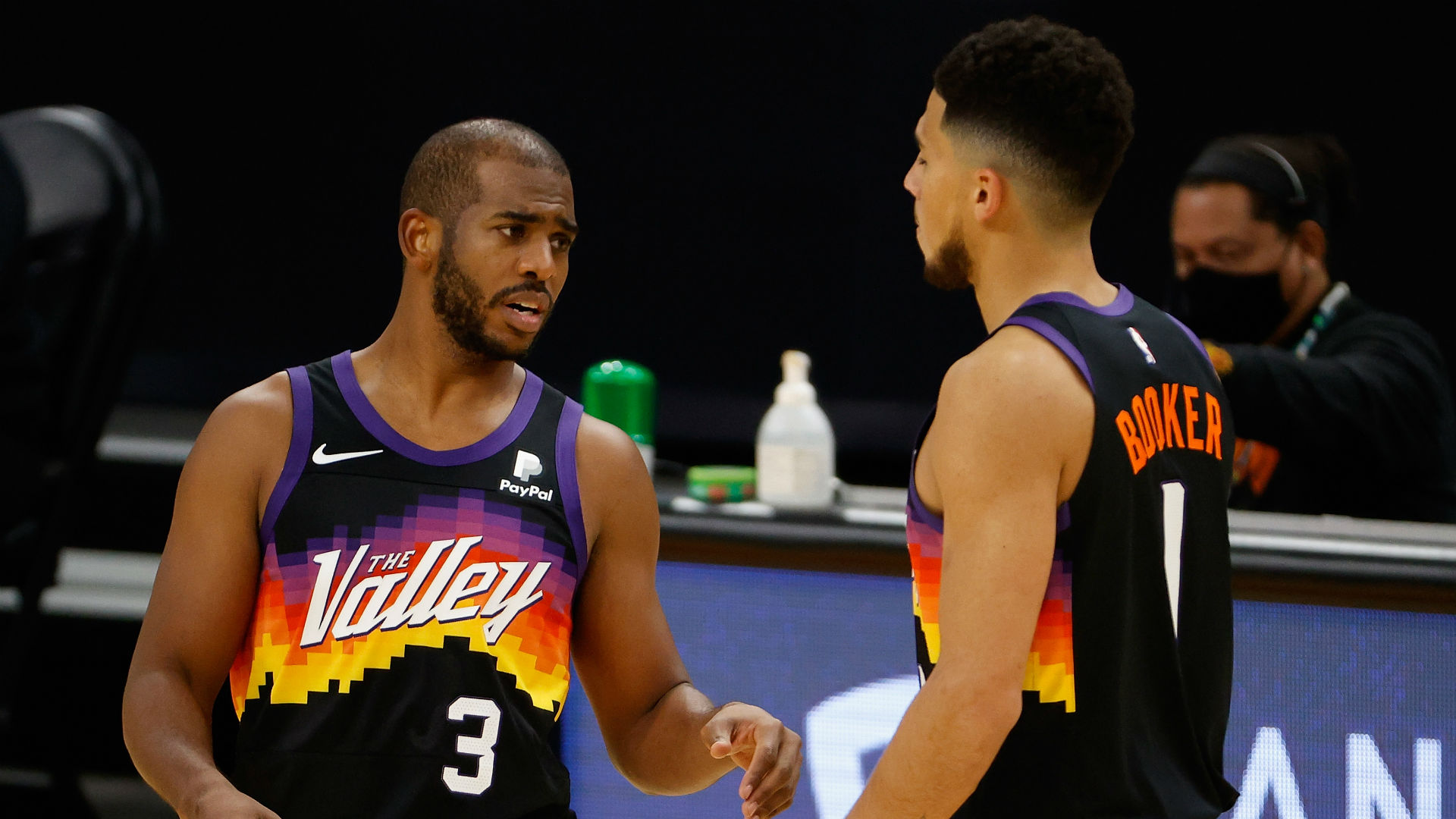 Happy Saturday. The Warriors barely came through last night to give me a parlay hit and a 1-1 NBA day that was joined by a 2-2 CBB day. We try to rise above even on a big Saturday today. Let's get after it.
TODAY'S PLAYS
NBA record: 99-101-5 ATS (16-23 Underdog ML), 11-14-1 O/U, 1-2 parlay, 0-1 props
The Thunder have lost two in a row by blowout, including a game they were never competitive in against the Hornets last night. Against a more rested Cavs team looking to build some momentum after a tough loss to the Bulls the other day, I don't see OKC breaking the streak. Cleveland rolls.
The Kings are 6-13 on the road and have lost their last two games – at home against the Pistons and Rockets. The Bucks can pull within a game of the top of the East with a win, and they cruise in this one despite playing for the second night in a row.
At this point, it's worth taking a shot at the Suns almost regardless of line or opponent. They're not perfect, but six of their nine January games have ended in wins of 13+ points. They're demolishing teams more often than not. The Pacers, for their part, have certainly been prone to blowouts in recent weeks.
CBB record: 135-149-3 ATS (16-27 Underdog ML)
The home-away divide for Rutgers is no joke, but they did finally pick up a road win over Maryland last week after an 0-5 start away from Piscataway. With Minnesota looking relatively hapless in Big Ten play and the Scarlet Knights able to pull within half a game of the Big Ten lead with a win, I don't see why they can't do it again.
The Red Raiders have been very impressive at home while West Virginia has largely flatlined against the better Big 12 teams, especially on the road.
Villanova needs to win to stay within a game of Providence at the top of the Big East, and the highlight of the last month of Georgetown basketball was only losing by 8 at Providence. With Nova looking to bounce back from a loss in Milwaukee, this might get ugly. Also, my friend saw Jay Wright at the team hotel last night. Nova by 25, maybe 50.
George Washington lost by 11 to St Joe's, 25 to Dayton, and 27 to VCU. This is a good chance for a Rhode Island team looking to get back on track after a closer-than-preferred win over La Salle to do so with a bang.
The Mocs? The Mocs. We ride with the class of the Southern Conference.
Betting Ivy League spreads (like Princeton -4) is a tricky business, but I do expect a decent Harvard team to win against a Cornell team coming off three consecutive losses.
Texas hasn't looked particularly good lately, including a loss to OK State. With the Cowboys coming off of two good wins, I like them to cover here.
We all know I'm on the Miami train this year, and they need revenge for their only ACC loss, a one-point defeat in Tallahassee last week. They get it when the Seminoles make the trip south.
Against a Fordham team that largely hasn't been up to the task against better teams, Davidson should roll to 6-0 in A10 play after some closer wins over good teams the last few times out.
VCU has done a good job of handling inferior teams this year, and St Joe's hasn't put up much of a fight against the better A10 teams either.
UNLV has been capable of crushing bad teams this year, and San Jose State has lost their last five D1 games by at least 15 points. That includes a 25-point home loss to UNLV five days ago. Now they go to Vegas…
Oklahoma plays tough at home, but Baylor has some points to prove after a few losses in the last few weeks. They come out firing and cover.
New Mexico State's undefeated WAC run came to screeching halt in a blowout loss to Sam Houston State the other day. They get their mojo back with a win over SF Austin in this one.
The parallels here are bizarre. Both NM State and Grand Canyon entered Thursday undefeated in WAC play. They lost that night on the road by a score of 46-71 to teams playing in the WAC for the first time after coming over from the Southland Conference. Now they're just switching opponents and running back the same song today. This time, though, they both win.
UVA hasn't been good this year, but they're at least a bubble team, unlike 9-10 (2-6) NC State. They should win this one.
Tennessee is a good team, but they just haven't shown many signs of being great outside of the win over Arizona. Their best SEC win so far is Vandy, and while Bama, LSU, and Kentucky all came on the road, the last two of those three losses were pretty decisive. LSU is getting a decent amount of points here.
Houston is a very good team having a very good year, but they've won exactly 0 AAC games by 20+ points. ECU is no world-beater, but they're a fine team and better than some that Houston has played so far. This line is disrespectful.
I proclaimed Utah bad the other day, and they covered against UCLA. So let's do it again.
Since a truly abysmal 1-3 start, Dayton is 12-3 with wins over Miami, Kansas, Belmont, Virginia Tech, St Louis, and St Bonaventure. They take care of business against a George Mason team that's played twice in the last month.
(Almost) always take Furman at plus odds in conference play.
Pepperdine is essentially an auto-fade at this point, and I really like San Francisco.
UNC on the road has been an ugly prospect more often than not. I like Wake Forest to pick up a key conference win here.
Seattle is the lone remaining WAC team, and betting on undefeated WAC teams has never failed me before. I'll take them at plus odds.
The 15-3 (4-1) Aggies getting eight points against in a conference game is nearing the level of disrespect of a human rights violation. Arkansas has been hot, but this is a huge line.
Colorado is a good team that isn't great. I'm standing by that assessment until they prove me wrong. UCLA gets a decently comfortable win here to keep pressure on Arizona.
*Kentucky-Auburn should be an awesome game and has massive SEC and national implications regardless of how it turns out. I don't have a spread play in this one but would suggest sitting back and enjoying.
*UAB-Louisiana Tech is another one to keep an eye on. Both teams have been very good so far, and today should give us a good hint of who's more prepared to take over C-USA this season.