Mike Bets #394
5 min read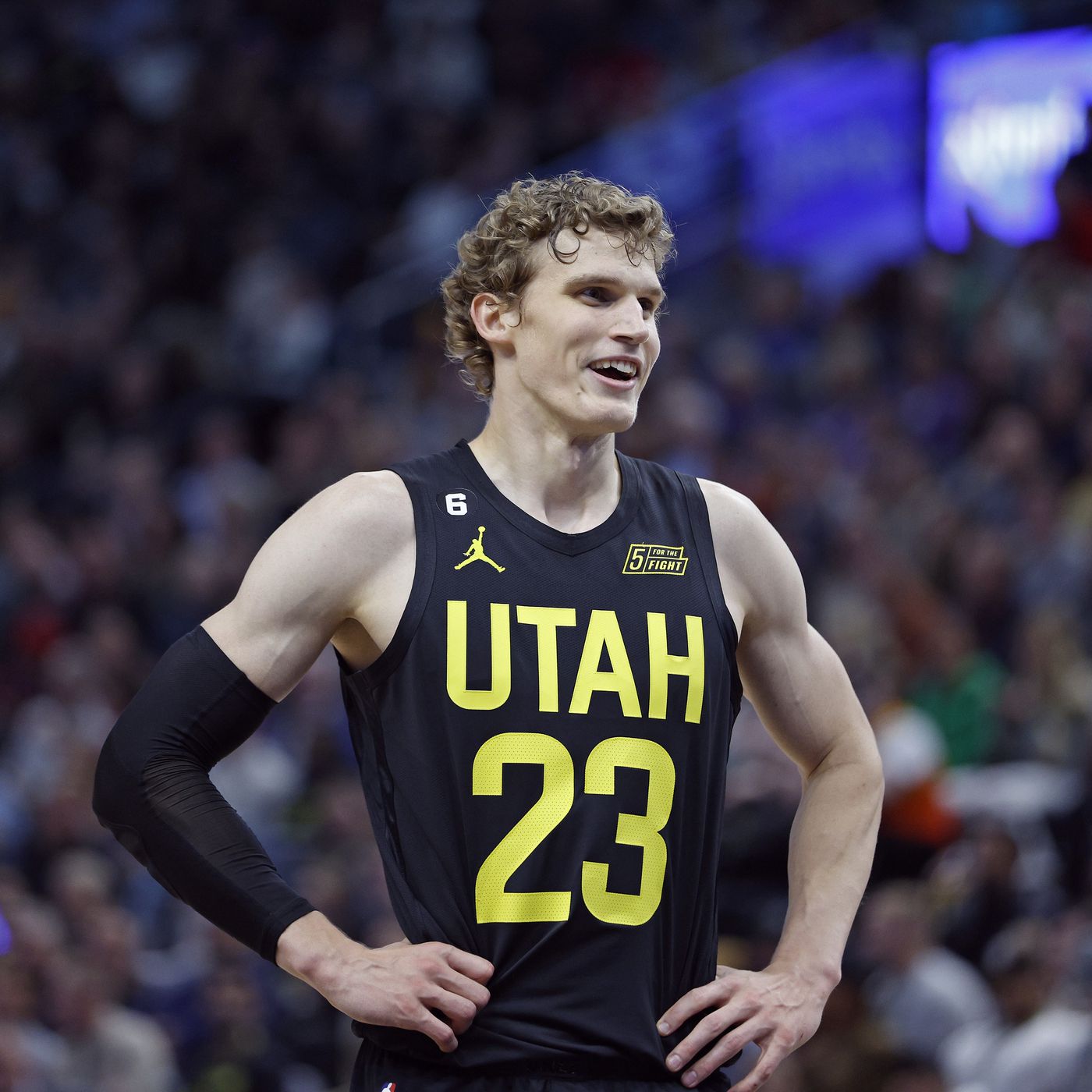 Happy Wednesday. On the bright side, we went 2-1 on NBA plays last night. That's solid. On the not so bright side, we went 2-6 on CBB plays. So there's that. It happens, and now we leave it in the past. Let's have a better night tonight. But first, a look at last night's action…
NBA
Tyler Herro dropped 34, but the Jimmy-less Heat lost by 20. That's never a great result, but it hurts a little extra when it's a home game against the Pistons that you were losing by just 5 after three quarters. Miami is 11-14 and continues to be uninspiring.
AD left the game early with an illness, and Donovan Mitchell went for 43 points to help the Cavs grab an easy win. The Raptors, Sixers, Celtics, and Nuggets are all on the schedule over LA's next five games. Their recent momentum could hit a wall if they don't stand tall.
The Mavs outlasted the Nuggets in a really close game in Denver. Like I said last night, Dallas is better than Denver. Nikola Jokic is quite good, but the Nuggets receive attention that would be better dispersed to other West teams that have been better than them so far – the Grizzlies, Mavs, Jazz, Kings, Pelicans, and Suns.
CBB
Illinois outlasted Texas for a huge win that further cements Houston as the country's current top team. It's massive for Illinois too; a 2-2 early season mark against UCLA, Virginia, Maryland, and Texas will serve them well come March. This looks a good Illini team.
Virginia didn't get past James Madison by much, but they had just enough in their 55-50 win. At 8-0, they're in line to move up to #2 on Monday, and they're now off for over a week before their big matchup with Houston. Houston still needs to get past Alabama this weekend (far from a guarantee), but we're moving towards a 1 v. 2 game when these two meet on December 17.
Arkansas gave Virginia some company last night, as they needed a strong second half to come back against 4-5 UNC Greensboro and get to 8-1.
I did pick Maryland last night, but I also wrote that it's hard to win on the road in the Big Ten. That remains true. Wisconsin picked up another really good win, and they look like a team that is somehow going to factor into the Big Ten race one more time. Maryland now has Tennessee and UCLA coming up. Grabbing at least one win there would give the resume yet another boost. Leaving that two-game stretch with this road trip to Madison remaining their only loss would put the Terps squarely in the top contender conversation.
Duke picked up a strong win over Iowa that was never in too much doubt. That's the kind of smooth, comfortable win that good teams get.
Charleston is 9-1 after holding off Presbyterian.
Iona smacked St Louis, which I didn't see coming at all. The Gaels are looking to avoid last year's conference tournament disaster, and this won't really have any sort of impact on that. They still need to win when it counts. But, so far, they do look pretty good.
Fordham is 9-1 after knocking off Wagner.
Boston College lost to New Hampshire, who is now 3-5. That seems like a bad sign for Boston College, who's 5-5.
Georgia Tech picked up a nice win over Georgia. It doesn't look like either team will be much of a postseason factor, but rivalry wins are always good. And both teams look fairly competent at least.
Kansas State is 8-1 after running away from Abilene Christian.
Oklahoma State beat Sam Houston State fairly comfortably. After a really good start, Sam Houston has cooled off with two recent losses. The Power 5 opportunities are done now, so they'll need to bounce back as they near conference play.
Nevada did well to play a really good second half and get past Pepperdine on the way to 8-2.
TODAY'S PLAYS
NBA record: 47-45-1 ATS, 12-13 ML, 2-5 O/U, 0-3 parlay, 0-1 props, -10.40 units
The Pacers and Timberwolves have been relatively even on the year, and Indiana is coming off a huge road win in a much tougher place to play than Minnesota (Golden State). With Haliburton potentially returning here, I like them to cover this line. The Timberwolves have lost to the Thunder, Wizards, and Hornets in their last five games.
The Bulls have lost four of five. The Wizards have lost six of seven. This is an old-fashioned two-way slump buster between two teams trying to keep pace in the East. I'll take the five points with the Wizards.
The Celtics have won seven of eight with the one loss coming in overtime. They'll lose one in regulation again at some point, and there aren't many opportunities better than a road trip to Phoenix, where the Suns are both getting Chris Paul back and feeling angry after another embarrassing effort against Luka and the Mavs. This is a great spot for the Suns.
This is just such a huge total. Everyone scores in Kings games, and their games are still just averaging 235.1 points per. Milwaukee's numbers will be slightly off given the general absence of Khris Middleton, but their games have brought in an average of just 220.4 points. I think they'll take a chance to slow down the Kings' roaring offense as a big challenge, and they'll pull this one off. The under is the play.
No Steph, no Draymond, no Wiggins for your 2-10 on the road Warriors. Play that Jazz.
CBB record: 26-30 ATS, 2-7 ML, 3-2 O/U, 1-0 parlay, -7.9 units
This is a huge prove-it game for Penn State. Absolutely massive. They've had a full week to think about their 2OT loss to Clemson. They get the job done tonight.
Siena has beaten Florida State and Seton Hall. Also, it's hilarious that you look at this line and think yeah, that makes sense for Georgetown…
Outside of a 20-point win over Nebraska, St John's hasn't really run through any of their stronger opponents. I like DePaul to get within 9 here.
There is a zero percent chance that Villanova deserves a double-digit line against anybody.
They're 8-1 and coming off a big win over Drake. I like them to get to 9-1 here, especially at plus odds.
The Cornhuskers are coming off a huge win over Creighton; that momentum carries over enough for them to compete with Indiana tonight.
Every win has come by double digits so far. Ride until the train stops.
SMU has been quite bad so far. ASU should cover rather comfortably here.
PARLAY: Arizona State, St John's, Clemson, Virginia Tech, UNLV MLs (+290)