Mike Bets #499 – Playoff Picks
7 min read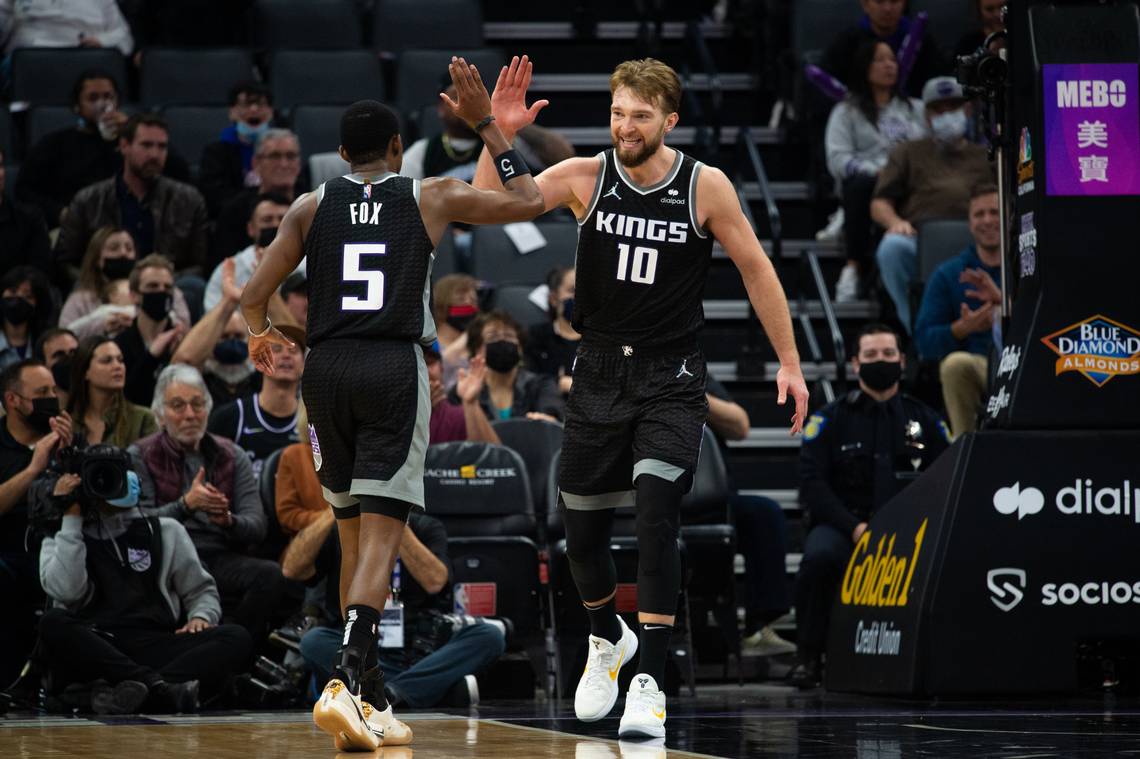 Happy Saturday. Yesterday was a brutal day. 0-6. The over didn't hit in either game, and both the Bulls and Thunder, who I backed to cover and win, did neither one of those things. Burn the tape. Move on. Find some winners today. But first, let's do some playoff predictions…
EAST
8 Miami Heat @ 1 Milwaukee Bucks
We could talk about Jimmy Butler, and how he will need to significantly improve upon his showing from the 2021 playoffs, when he averaged 14.5 points per game and shot 29.7% from the floor while the Heat got swept by the Bucks. Or we could talk about how Bam Adebayo (15.5 ppg and 45.6% from the floor) needs to be better too. But frankly, the more interesting piece of this series will likely be Khris Middleton's performance. Is he ready to give the Bucks the All-Star level playoff run that will make them really difficult to beat? Or will that pressure to produce offensively need to fall on different shoulders? With very little about this Heat team being inspiring, I don't anticipate a particularly competitive series. The Bucks just have too many horses for an aging and tired Miami team.
Bucks in 4
5 New York Knicks @ 4 Cleveland Cavaliers
Julius Randle looks to be headed towards a return that will put all the key players on the court for what should be a fun first round series. The Knicks are both good and deep, and Jalen Brunson unlocks some things offensively that they really needed. I don't think this team goes down as easy as they did two years ago. But Cleveland is going to be a really tough out. They have an elite defense and the kind of players that can make things really tough on an offense. Are Brunson and Randle going to be versatile enough to consistently squeeze through the margins and win four times out of seven? Given that New York is also going to have to worry about All-NBA Donovan Mitchell and Darius Garland on the other end, I don't think so.
Cavs in 6
6 Brooklyn Nets @ 3 Philadelphia 76ers
The Nets are under .500 since the trade deadline. There's not really any practical reason to believe they can push the Sixers here. It should be fun to watch Mikal Bridges do his thing as a lead option in the postseason for the first time, and a win or two would be a positive result for Brooklyn. The Sixers won't be eager to give them that win though. Philly isn't standing on the most stable ground when it comes to postseason performance, and there's a lot of pressure…on Embiid, Harden, Tobias Harris, Doc Rivers, and just about everyone else. Boston looms, but making quick work of the Nets is important.
Sixers in 5
7 Atlanta Hawks @ 2 Boston Celtics
I don't love the Hawks' chances here. Boston has the defensive chops to make life difficult for Trae, Murray, and Co., and they'll be able to score on a weak Atlanta defense too. It's not really a question of who will advance, it's a question of how many games it will take the Celtics to get to four wins. They are another team that could use a convincing performance; they haven't consistently been at their best in quite a while now.
Celtics in 4
…
Experience might loom large in this one. I don't think Jarrett Allen and Evan Mobley are quite ready to stare down peak Giannis in a seven-game series, especially without home court advantage. Jrue Holiday is ready for Mitchell (or Garland). The Bucks have the length to bother Cleveland on the interior. Middleton and Holiday are well-positioned to attack Cleveland at it's weaker points defensively too. I just can't see Cleveland taking four here, but they very well could push the Bucks hard.
Bucks in 5
Again, there is massive pressure on the Sixers. Doc's playoff losses continue to pile up. Embiid has never been to a conference finals and is probably pretty close to peak form. Harden doesn't have a Finals appearance since his OKC days. There's been building pressure for years, and this is probably as good a Sixers team as you're going to get. The problem is that the Bucks and Celtics are going to be really difficult to get through. The Sixers have struggled mightily against Boston in recent years. I just don't see that changing enough to give them a seven-game series here. Boston is deeper, and there's just not any great reason to trust the Sixers more.
…
2 Celtics @ 1 Bucks
If Middleton is close to 2021 Middleton, I don't see Milwaukee letting this slip. I'm not sure they do even if he isn't. They have home court, the best player, and team that's just as deep as Boston's. The Celtics get a little less shotmaking than they did last year too. Milwaukee returns to the Finals.
Bucks in 7
WEST
8 Timberwolves @ 1 Nuggets
This is one of the most interesting series in the first round for me. How are the Nuggets going to look? There's some real pressure on Jokic and Co. to make some things happen this year, and there's not really an excuse to fall short with everyone healthy. The Timberwolves aren't very good offensively, so there's not much reason to expect an upset here. Denver's weak spot is defense, and that likely won't be tested too heavily until the second round. But anything less than a pretty clear win here would keep the doubts sparked by their underwhelming regular season finish alive.
Nuggets in 6
This is a mystery of a series. The Suns looked great with KD, but that was in limited games against subpar competition. How do they look once the games start to matter? Is their depth good enough? Will the defense work? And then there's the Clippers, who are all over the place. Theoretically, they have a deep and versatile roster around two of the best two-way wings in the league. Practically, they tend to fall well short of that ideal. Is there a postseason switch to flip here? Does it even matter with Paul George out and not exactly sounding like a guaranteed presence at any point in this series?
Suns in 7
The Kings are back in the playoffs behind a really excellent offense. De'Aaron Fox has been great, and Domantas Sabonis is a really cool weapon in the frontcourt. The defense is far from excellent, and the question is how far they can go with that being the case. The Warriors have plenty of experience, but they've been underwhelming for much of the season. They've been flat-out brutal on the road. The defense, which ranked 1st last season, is in the bottom half this year. Andrew Wiggins hasn't played in months. I just don't see it.
Kings in 5
The Grizzlies have some pretty significant injuries to contend with in Steven Adams and Brandon Clarke. That's a big blow to the frontcourt depth ahead of this matchup with AD and the Lakers. But I expect Ja and Desmond Bane to shine offensively while Jaren Jackson Jr makes his mark on both ends. This is a good Grizzlies team, and I think their defense can put the Lakers' offense in a meat grinder. I don't see it with the Lakers either. I know the odds of all eight series being won by the higher seed are low, but it really might just happen. Los Angeles has been better since the trade deadline, but they also really haven't played anyone. They looked ugly against the Timberwolves the other day. I just cannot see them winning four games here.
Grizzlies in 5
…
I'm not entirely sure that I like either team to make it the conference semis, which is I guess just the way that it goes in the West this year. But let's take the Nuggets. Jokic can cook Ayton, Murray can get the better of Paul, and the Nuggets can get just enough scoring to overcome what KD and Booker do. I think Paul is too old, and the Suns were too quickly thrown together. They haven't had enough time to gel into playoff form.
Nuggets in 6
Home court takes this one for Memphis. I like both teams a decent amount, but I think the Grizzlies can slow down Sacramento to some degree while scoring on the other end too. Memphis has a good team.
Grizzlies in 7
…
2 Grizzlies @ 1 Nuggets
Give me the Grizzlies here too. I'm just not impressed by the Nuggets.
Grizzlies in 6
…
Bucks in 6. Just how it should be.
TODAY'S PLAYS
NBA record: 228-201-7 ATS, 32-69 ML, 118-94-3 O/U, 2-10 parlay, 0-1 props, -28.55 units
NBA regular season record: 225-198-7 ATS, 32-67 ML, 116-90-3 O/U, 2-10 parlay, 0-1 props, -23.62 units
NBA postseason record 3-3 ATS, 0-2 ML, 2-4 O/U, 0-0 parlay, -4.93 units
Kings to win series (+225)
CBB record: 254-229-12 ATS, 57-83 ML, 5-5 O/U, 17-25 parlay, -9.83 units