Mike Bets #502
3 min read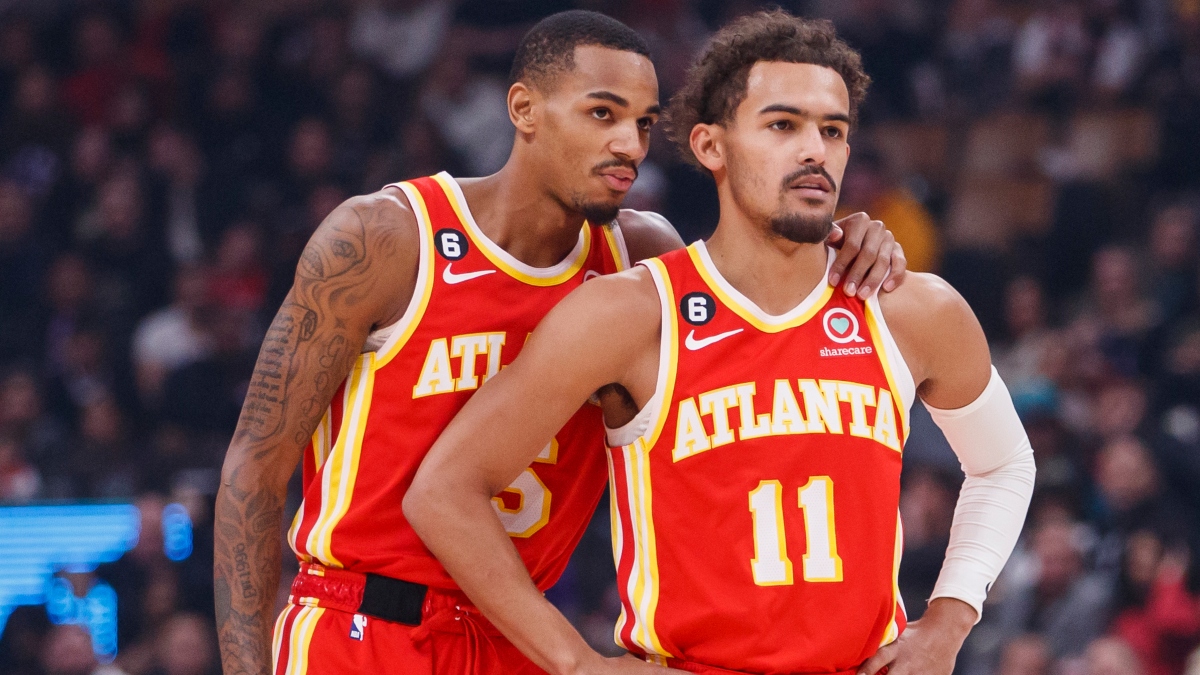 Happy Tuesday. Yesterday was a 2-2 day. I finally found some even ground after going all over the place the last few days. We'll try to build on that today; an even record is still negative in Vegas. But first, a look at last night's games…
The Sixers have done an excellent job with halftime defensive adjustments so far this series. In Game 1, Mikal Bridges scored 23 in the first half. The Nets scored 58. In the second half, Bridges scored 7, and his team scored just 43. Last night, Cam Johnson scored 22 in the first half. The Nets scored 49. In the second half, Johnson scored 6, and his team scored just 35. There's a trend there; the Sixers' coaching staff deserves some real credit. They're +32 in this series but +28 in the second half alone. Tyrese Maxey was great last night with 33 and six made threes. Tobias Harris has also been very steady, averaging 20.5 points per game on 60.7% shooting. Brooklyn deserves credit for limiting Embiid; he's not getting too many looks. But giving up 23 a game to him while also allowing the guys around him to score fairly well just isn't going to get the job done, especially when you're at a talent deficit like Brooklyn. The Nets also got dominated in the paint last night. The sweep isn't in the bag quite yet. We might see the Sixers drop one on the road if the Nets get hot. But this is very clearly a mismatch of a series, and it's hard to see it going past five games.
This was another absolute pleasure of a basketball game. This series has made the first round enjoyable all by itself. The Kings ultimately won this one in two ways. The first was the second quarter, when they made some threes on the way to a 41-29 advantage in the quarter. That gave them a six-point lead that they never fully surrendered (Golden State tied the game on consecutive possessions halfway through the fourth but never led in the second half). The second was in creating extra possessions. Sacramento had three more offensive boards and eight less turnovers, and that led to them taking ten more shots. Those extra shots were huge because Golden State was +12 on threes and shot almost 9% better from deep and 2% better from the floor. Domantas Sabonis was much better as a scorer in Game 2, joining De'Aaron Fox in leading the Kings with 24 points apiece, and he helped further increase Sacramento's free throw edge from their more paint-centric style of play, shooting 12 free throws after getting just 4 in Game 1. On the Golden State side, you'll be looking at Steph, Wiggins, and Poole going 5-24 from three and hoping that changes for Game 3, but Sacramento could say the same about Fox, Barnes, and Huerter going 4-23. The bottom line here is that the Kings are showing themselves to be the better team. They have that 3 seed for a reason. And they have a really good chance at taking one (or more) of these two games in Golden State and putting the Warriors on the brink, especially if Draymond Green misses some time for his stomp.
Tonight…
Look to see if the Hawks, and especially Trae, can put together a better shooting performance to push the Celtics a little bit.
Can the Cavs find some better five-man combos and contain Jalen Brunson in clutch time?
Will the Clippers and Suns play another pretty even game? How does Phoenix start after a poor first quarter in Game 1?
TODAY'S PLAYS
NBA record: 234-204-7 ATS, 33-69 ML, 122-97-3 O/U, 2-10 parlay, 0-1 props, -24.35 units
NBA regular season record: 225-198-7 ATS, 32-67 ML, 116-90-3 O/U, 2-10 parlay, 0-1 props, -23.62 units
NBA postseason record 9-6 ATS, 1-2 ML, 6-7 O/U, 0-0 parlay, 0-0 series price, -0.73 units
SERIES BETS
Kings to win series (+225)
Grizzlies to win series (-145) – THREE UNIT PLAY
CBB record: 254-229-12 ATS, 57-83 ML, 5-5 O/U, 17-25 parlay, -9.83 units