Mike Bets #523
5 min read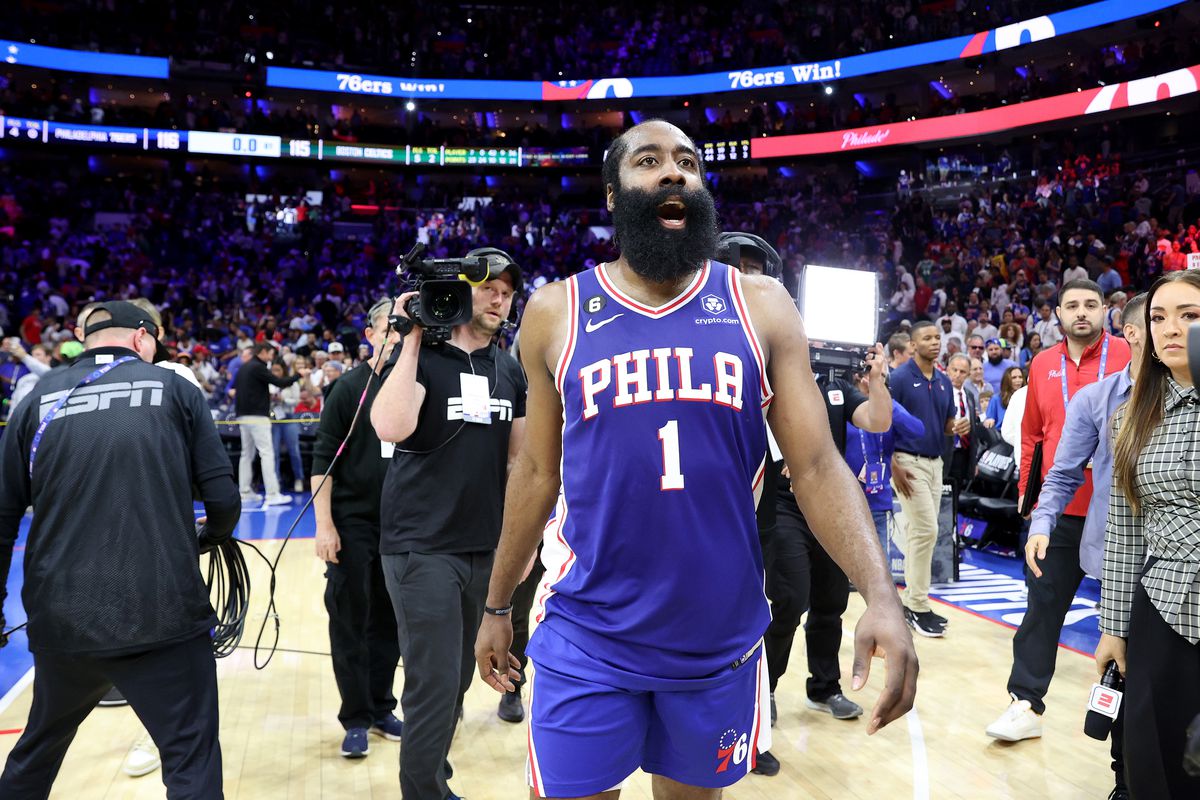 Happy Sunday. Friday was a 2-1 day. The Knicks covered despite the Heat winning the game and series, and the Lakers-Warriors over got there while Warriors ML certainly didn't. We'll take a positive day, and we'll build on it today after there were no games last night. But first, let's take a quick look at the two series that ended Friday night…
New York started this one well, winning the first quarter 31-24, but it slipped away from there. Jalen Brunson's efficient 41-point effort just didn't get enough support. Julius Randle was very poor offensively, shooting 3-14 from the floor and missing six of seven threes. RJ Barrett missed nine of his ten shots. With Immanuel Quickley out, the offensive infrastructure just isn't there with this version of the Knicks when Randle and Barrett are both bad. New York has some real questions to ask this summer. Barrett is set to make more than $100 million over the next four years, and he's not good. He had an awful year: -0.7 VORP, just 0.043 win shares per 48 minutes, -3.1 BPM, 31% 3PT%. The Knicks were 10 points better per 100 possessions when he sat on the bench this regular season. During the playoffs, that rose to 17.1 points per 100 possessions better. He's four years into a pretty negative career. Do they just hope that magically changes in 2024, or do they give up and do their best to offload him? There are questions about Randle too. He was a much better player this year, and I would much rather have him than Barrett. It's not even close. But his scoring efficiency in the playoffs has been nothing short of brutal, and it's fair to start to question whether that's just the reality of his playing style. Selling low on the back of a tough playoff showing (though one that was better than his 2021 performance) probably isn't ideal, but the Knicks will likely be listening if someone comes calling after Randle with a fair offer.
The Heat just deserve a ton of credit. Eric Spoelstra is fantastic. There's always someone – from Jimmy to Lowry to Love to Bam to Martin to Strus to Vincent to Robinson – that's chipping in to provide what the team needs. They beat the Bucks with an onslaught of shooting and Butler bucket-getting, and then they went down into the mud and beat the Knicks even though a lot of the shots stopped falling. It's been masterful stuff, and now they'll have their shot at Boston or Philly in the ECF.
The Lakers just keep winning. Props to them. They're proving me wrong, at the very least. AD put up 17 and 20 in Game 6 to close a pretty dang good series, and LeBron's 30, 9, and 9 game led the way. He doesn't have the same burst or power, but he's still one of the better players in the game. It helps when the supporting cast is stepping up too. Austin Reaves scored 23, D'Angelo Russell dropped 19, and Lonnie Walker only needed 14 minutes to score 13 points. If LeBron and AD are on and getting some offensive support, this is a hard team to beat. Los Angeles has certainly proven that they belong on this stage, and they're four wins away from The Finals.
The Warriors, much like the Knicks, saw their point guard go down valiantly while the team around him struggled. It is worth saying first that Steph wasn't very good from three this series. He shot just 23-67 (34.3%), and he was a pretty awful 10-39 (25.6%) from deep in Games 4-6. Those struggles played their part in the series loss. But others failed to step up to make up for any of those gaps. Klay was 10-36 from three over the last four games of the series and never scored more than 15 points in that stretch. After a strong Game 1, Jordan Poole struggled mightily. Andrew Wiggins suffered a rib injury in Game 5 and was largely a non-factor in the elimination game. Golden State is going to need to determine the direction of their future next year. Klay is laughably overpaid at this point and reportedly wants a max extension as heads into the final year of his deal. That simply can't happen. But do the Warriors try to get him to stay for less, or do they move on? Draymond has a $27 million player option on the table for next year. What happens there? Are guys like Kuminga and Moody going to be big pieces moving forward, or are they just not good enough? Poole is due almost $130 million the next 4 years. Is he going to be your starting 2 guard? It's hard to justify that contract being on the books otherwise. Both Steph and Wiggins are signed through 2026 (Wiggins has a player option for 2027 too), and Payton II and Looney are both signed for at least next year (Looney through 2025, Payton has a 1+1 player option scenario for the next two years). We're far from teardown and completely reset mode. Steph is the core. Wiggins should have a full year next year. Looney and Payton are both good players. The question is what you do around that, especially with your two 33 year olds in Draymond and Klay.
SERIES PREDICTIONS VS ACTUAL OUTCOMES
✅✅✅ = right team, right number of games
✅✅ = right team, one game off
✅ = right team
❌ = wrong team
First round tally: 4-4 on team picks, 2 within a game
Second round tally: 1-2 on team picks, 1 exactly right on games
Second Round
Nuggets in 6 (original pick) ✅✅✅
Celtics in 5 (original pick)
Knicks in 5 (Bucks>Cavs was original pick) ❌
Warriors in 5 (Grizzlies>Kings was original pick) ❌
TODAY'S PLAYS
NBA record: 251-215-7 ATS, 34-80 ML, 137-107-5 O/U, 2-10 parlay, 0-1 props, 0-2 series price -33.60 units
NBA regular season record: 225-198-7 ATS, 32-67 ML, 116-90-3 O/U, 2-10 parlay, 0-1 props, -23.62 units
NBA postseason record: 26-17 ATS, 2-13 ML, 21-16-2 O/U, 0-0 props, 0-2 series price, -9.98 units
James Harden O20.5 points (-126)
SERIES BETS
CBB record: 254-229-12 ATS, 57-83 ML, 5-5 O/U, 17-25 parlay, -9.83 units